Traveling with a carry-on backpack is one of the best options compared to a two-wheeled suitcase. It's because you don't need to worry about your stuff getting lost within the transit, you can carry it around easily, and you will save plenty of money when it comes to baggage fees.
One of the best things about having a good carry-on backpack is that you do not have to wait for hours in the line to grab your luggage. All you need to do is put on the backpack, hop out of the plane, and move.
Tips for choosing the right carry-on backpack
If you are looking for a good carry-on backpack, then there are several tips you need to follow so that you can make the best purchase. The tips are mentioned below!
When you are looking for a carry-on backpack for your travels, then the most important thing you need to consider is the size. Different airlines have different allowances and the common backpack size that is accepted by most of them is 55cmx35cmx20cm. If you are pretty close to the required size limit, then you must pack accordingly so that it matches with the needed size.
Pockets and compartments:
When you are looking for a carry-on backpack, check to see if it has several pockets and compartments. This will help you organize all your things properly and easily. If you are carrying electronic devices like tablets or laptops, go for a backpack that has a padded pocket for the devices.
You need to choose a backpack that has durable and tough zips and fabric. Be careful when you use heavier materials, which can affect the weight of the bag. If you want a backpack that will be durable and carry heavier items, then go for a backpack made from ripstop and strong nylon.
If you want to protect all your belongings, then choose a backpack that comes with lockable zips. Having a padlock on your backpack will protect all your items and products from theft, and you will not experience any stress or harassment in your journey.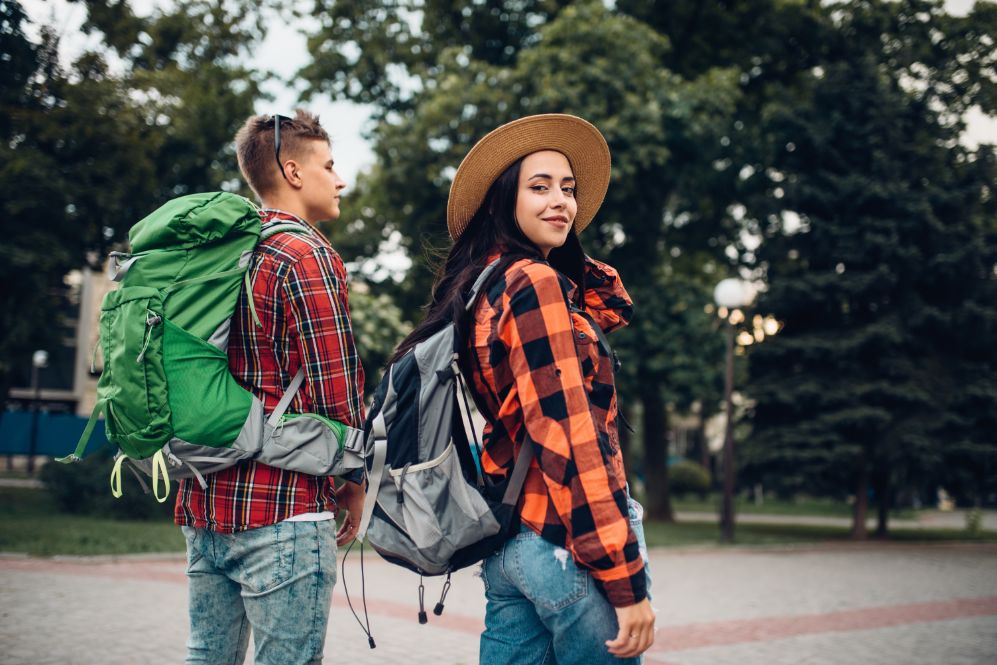 Make sure to look for sufficient padding on the hip belt and shoulder harness in your backpack if you are traveling for any distance. Apart from that, be sure to check whether or not the carry-on backpack fits you well. When you have selected the type of backpack you need, all you need to do is see how much weight it can handle. By doing so, you will notice how well the backpack distributes the weight across your hips, shoulders, and back.
Final Words!
A good-quality carry-on backpack is known as an investment that will pay off well over time. When you choose the right backpack for yourself, it will help you have the best travel experience and will be an ideal travel companion as well.
There is no need to use that two-wheeler luggage when you have the easy and convenient carry-on backpack with you. So, just check out these useful tips and go shopping!