Last Updated on December 11, 2019
It's that time again. Time to take your cat to the vet. You always dread this process because it's a pain to get them into the carrier and then when you finally coax them in, they meow during the whole ride.
Your cat isn't meowing for no reason. They're trying to tell you that they're scared. It's not uncommon for cats to have bad anxiety when it comes to car rides.
There is a way to make this process easier for both you and your cat though. Giving them a few drops of CBD oil for cats with anxiety before you place them in their carrier can keep them calm throughout the ride and for the vet visit as well. Keep reading to find out how.
Anxiety and Cats
As you're probably aware, when cats sense danger they enter a fight or flight mode. Humans do it too. This mode is important for the survival of any species but it can become a problem.
An issue occurs when the cat is in fight or flight mode more often than not. It puts their mind and bodies under unnecessary stress. It starts to get in the way of their quality of life after a bit.
How to Tell If Your Cat Is Suffering from Anxiety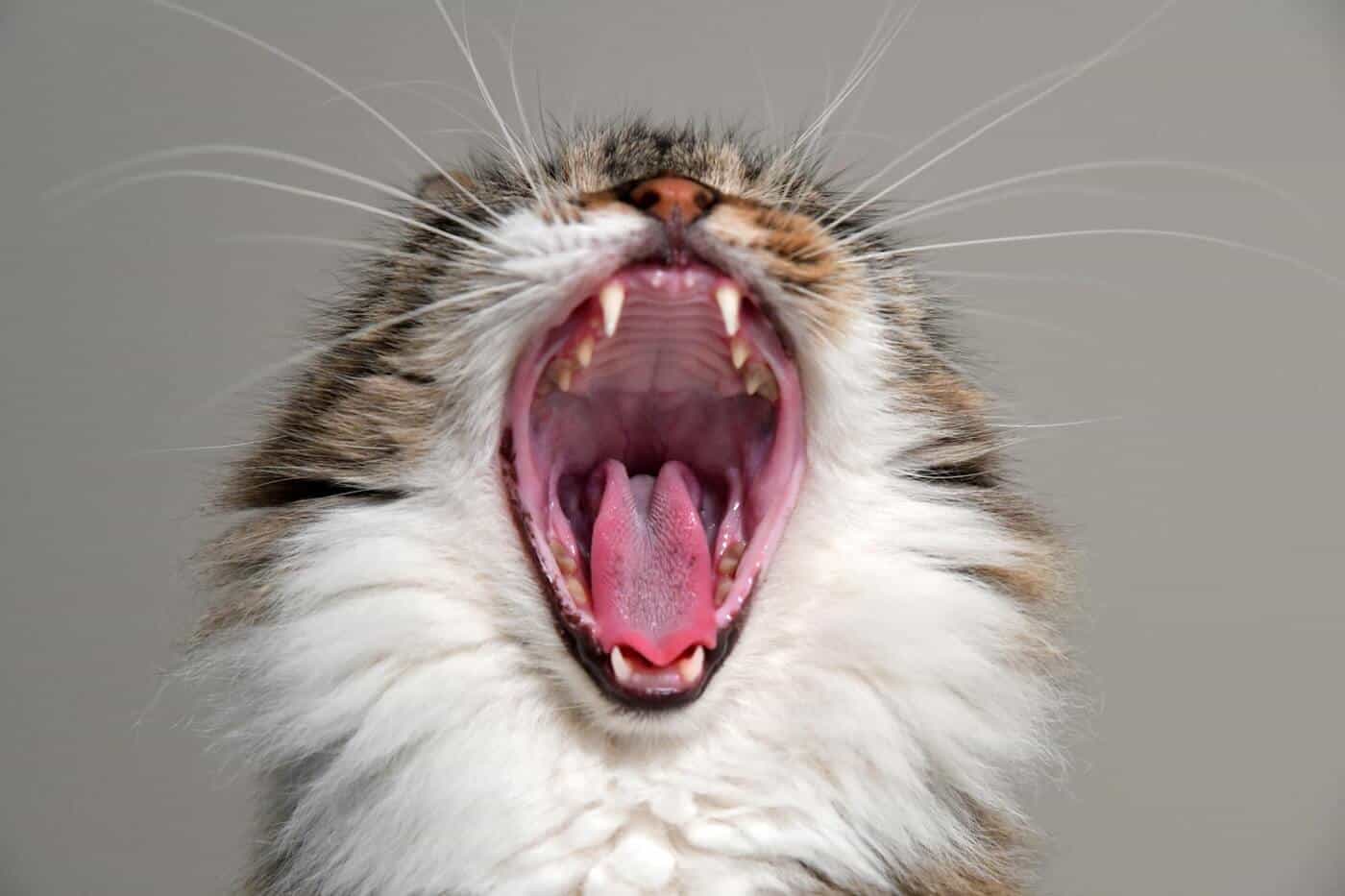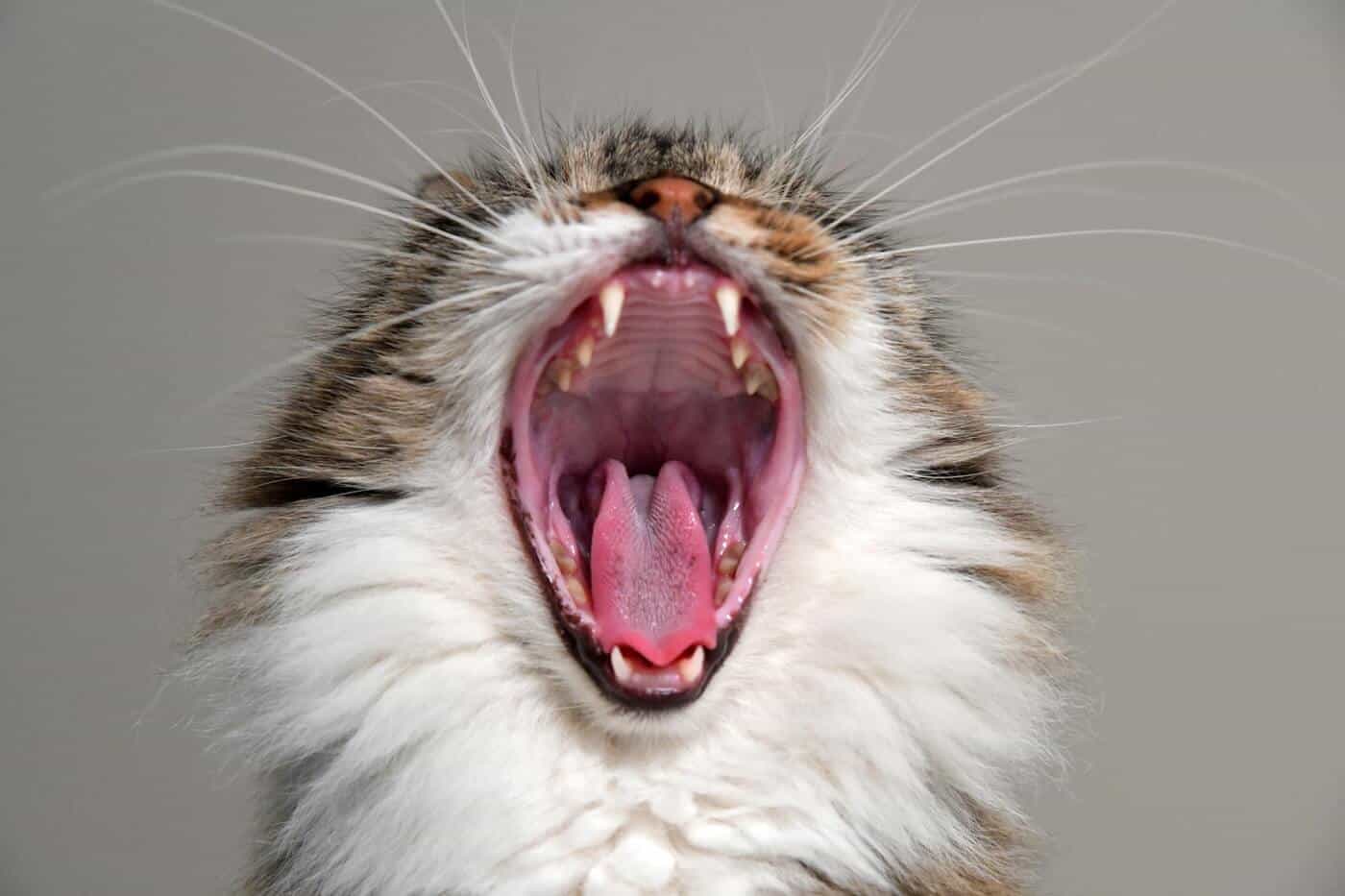 Cats are pretty good at telling you when something is ailing them. This means that if they are suffering from anxiety you'll know about it. The main symptoms that they will display are:
Pacing
Urinating or spraying
Over or under eating
Grooming so much that bald spots begin to form
Aggressive behavior
Scratching the furniture
Sudden change in energy
Some of these symptoms can be confused with a simple sickness in your cat but more often than not, it's anxiety.
Common Cat Phobias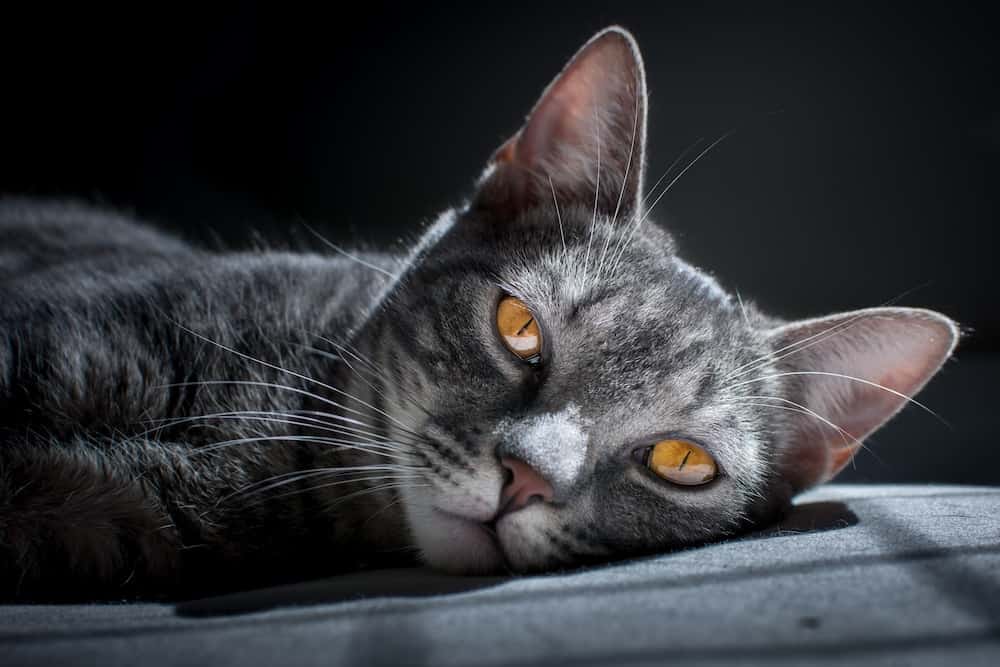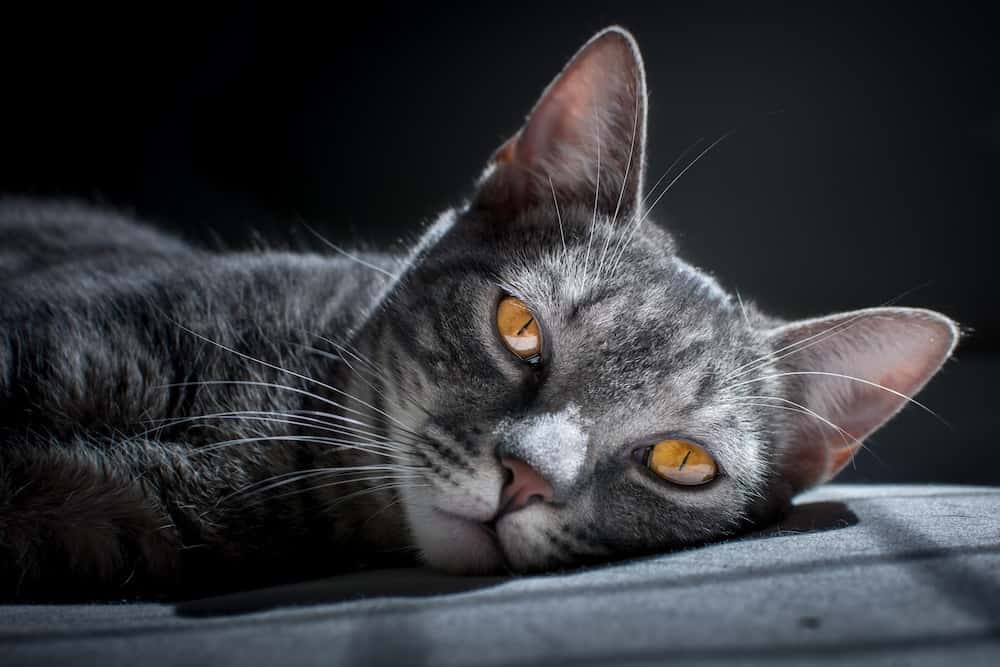 Now that you know about how your cat may act when they are experiencing anxiety, we're going to give you a few reasons why your cat is feeling it. The most common phobias are social anxiety, long car rides, vet anxiety, a strange person is in your house, or you moved and they aren't used to the new environment yet.
It can be tough to fight with your cat every time you need to put them in their carrier and take them to the vet. It doesn't make the visit itself any easier either. You can calm these symptoms with CBD oil.
1. Separation Anxiety 
Most people believe cats to be independent and aloof creatures. This may be true but they still get separation anxiety just like dogs do. You'll see it a lot in shelter cats that have been left alone a lot in the past.
If you don't want to come home to scratched up furniture you'll want to give them a few drops of CBD oil right before you go. It will keep them calm until you get back.
2. Travel
Cats do not like being placed in a carrier and going for a car ride. While short car rides may not be that bad, longer ones are quite traumatic for them. They'll meow in distress the entire way.
We recommend giving them CBD before you travel rather it be in a car or on a plane. If you want to bring your cat on the plane you can put their CBD in your carry on in most cases.
Call and check with the airport before you bring their dosage along. The last thing you want is a battle with the TSA.
3. Vet Anxiety
No pet enjoys going to a vet. For some pets, it can be downright terrifying though. The last thing you want is for your cat to lash out at the vet out of fear or squirm so much that the vet can't really do their job.
Giving them CBD oil before their appointment will calm them down enough for the vet to work on them. Don't worry, the CBD will simply put them in a calm state. They will remain awake enough for the vet to do their thing.
4. Stranger Danger 
Does your cat hide when people come over? It's probably because they don't like the idea of a stranger being in their territory. This can be a problem if your guest has kids.
Kids don't necessarily get the concept of anxiety so they will try to pet and love on the cat regardless of the warning signs that it's giving off. The kids may end up getting scratched.
CBD will make the kitty calm so if a child or one of your friends decide to walk over and pet it, your furbaby won't run or get aggressive.
5. You Moved 
Most cats don't do well if you start using a new litter or food. Now imagine putting them in a new house. They won't take to their new environment well.
They may enter a depressive state and display some of the symptoms we talked about. You can sort of wing them into the new place by keeping them calm with CBD. They'll be chill enough to settle in and give their new home a chance anyway.
6. Cats Have an Endocannabinoid System
We've talked a lot about how CBD will calm them in common phobia situations. Now we're going to get into the science of it. How does the CBD benefit their brain?
Cats have the same exact endocannabinoid system that we have. If you're unfamiliar with what that is, it's the system in the body that produces cannabinoids. The CBD oil reacts with it and kicks it into high gear.
Activity in the endocannabinoid system is known to reduce symptoms of anxiety and depression.
7. Gives them a Dose of Seratonin
CBD interacts with serotonin receptors in the brain. In humans, it gives you a sudden and temporary boost in the stuff. For cats, well it works the same exact way.
It's the equivalent of giving your kitty an antidepressant. A dose of CBD will calm any depression symptoms the cat has along with easing their anxiety.
Can I Give them Human CBD?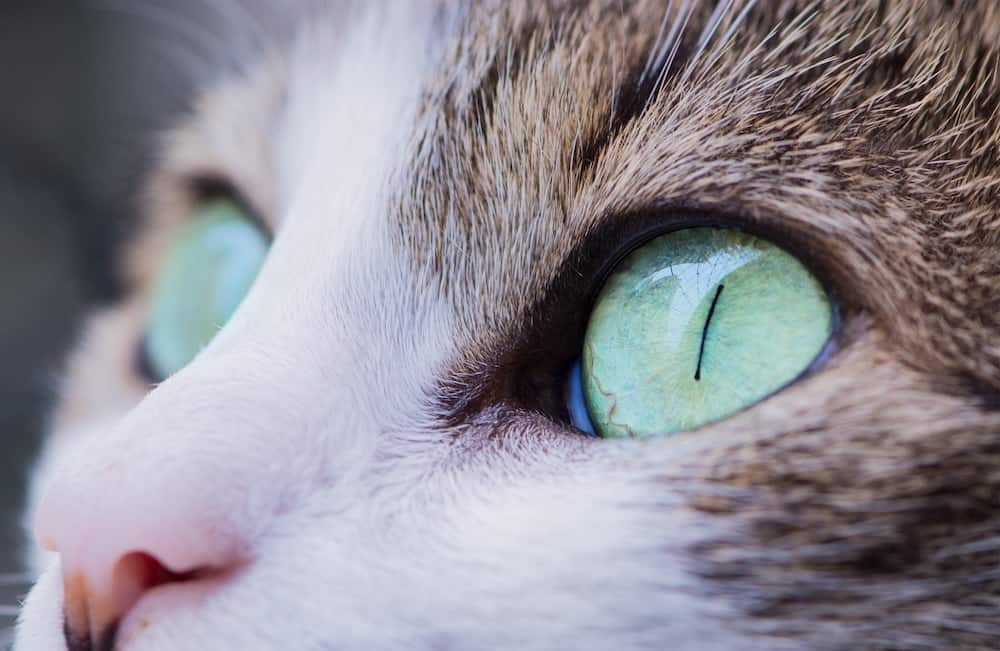 You may be wondering now if you can simply give your cat the same CBD oil that you would use. The answer is that this is a bad idea. While your cat has some of the same systems that you do, it can't take the same medicine as you do.
Your CBD oil typically has a tiny bit of THC in it. Your cat is a lot more sensitive to THC than you are so what's a small dosage to you is a large one for your cat.
They may hallucinate or become scared. The opposite effect that you want. It's best to give your cat CBD oil that has been specifically made for pets and created by a reputable company.
Kitty Dosages
Most manufacturers put dosage instructions on the back of their bottles that you can refer to. These dosage directions are all according to the weight of your cat. So, if your cat is 1-15 pounds, you'll only need to use one dropper per day.
If they are any larger than 15 pounds you'll go up to one and a half droppers per day. If you use any more than that you risk using too much. CBD oil won't make them overdose per se but it can make them feel sick.
What Products Are Okay?
Now it's time to pick our your CBD for cats with anxiety. You've got a few options. If you can get your cat to sit still long enough, a lot of owners like to use CBD drops.
These drops are applied directly under your cat's tongue sort of like giving it to a child. For cats that are a little bit more squirmy, you can use CBD spray on their food. They'll get their dosage while being none the wiser.
Your last option is treats. Most cats go for them without much of a fuss. After all, what pet doesn't love a tasty snack?
Using CBD Oil for Cats with Anxiety: Everything You Need to Know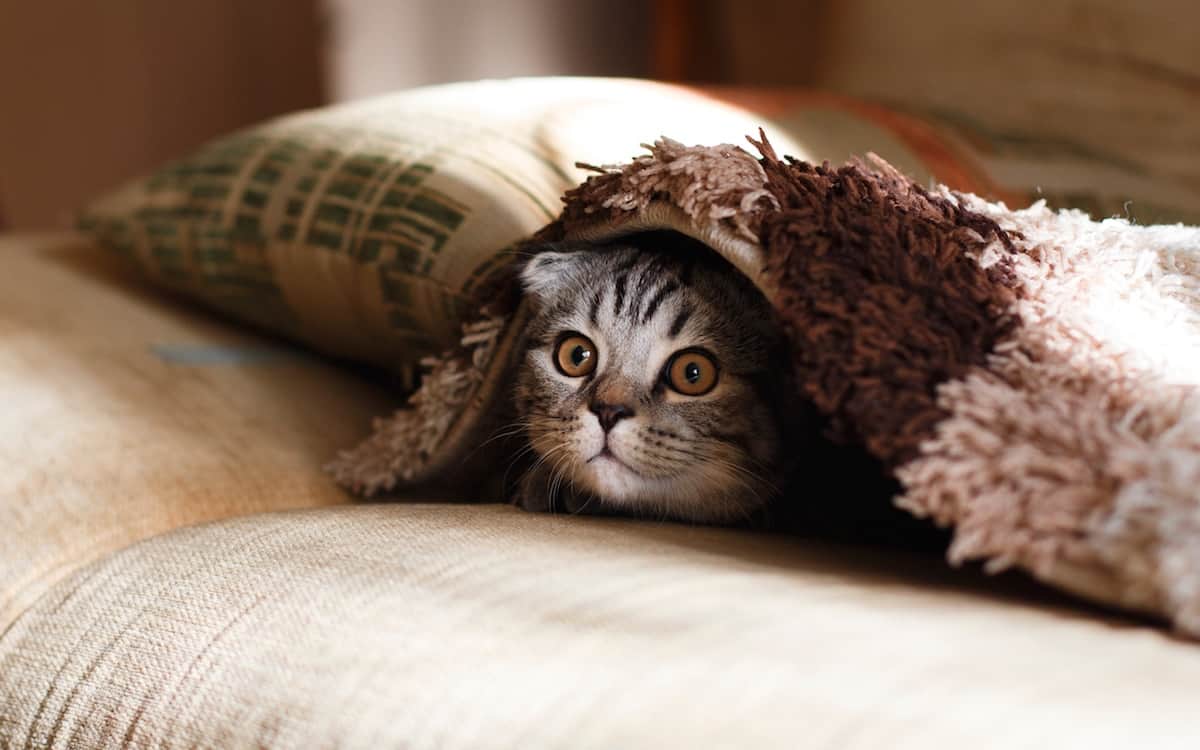 Cat's have their special way of telling us when something is wrong with them. It's important to listen so you know if they are under stress or not and how to treat it. Use the information in this article to figure out if CBD oil for cats with anxiety is right for your fur baby and if it is, how to give it to them.
Did this article inspire you to take action for your cat's health? Explore the get inspired section of our blog for more like this one.