Last Updated on June 24, 2022
This is a given – every designer should have go-to fonts, especially when it comes to themes commonly used. I'm not saying you should be using a single font for everything you design. But you should have a default font for designs that are more professional and serious in tone, and a different one for the more fun stuff.
Why?
Well, there will always be designs where no matter how hard you try, you can't seem to find a new font that would fit your vision. This is what your default fonts will be for.
You should have a default serif font and a default sans serif font. You may even have a default font for fun and quirky designs, as well as one for spooky and creepy themes. But if there's one default font you should be adding to your list, it's a default chalkboard font.
Chalkboard fonts are extremely useful not just for a single kind of look. Some may think that it's perfect only for educational themes. And yes, it's definitely the most fitting for anything school-related, mostly because of the blackboard connection.
It works even better if you add some color into it. It becomes younger and more fun, perfect for kindergarten-inspired designs.
They're also great for anything that reminds you of home. Although handwritten fonts are often popular in this field, a mix of some chalkboard fonts can complete the entire look. Besides, let's face it. A lot of chalkboard fonts double as handwritten fonts as well. It's perfect for those rustic themes that give you the familiar aspects of home.
Chalkboard fonts are even better when used for anything crafty. In the DIY world, this is considered as a signature font.
Here's where the dilemma comes. Of the many chalkboard fonts out there, how do you narrow down your choices? How do you pick the one that would really give your design the kind of character you're looking for?
Well, here's how I can help. I've chosen 44 of the best chalkboard fonts available for you. This should narrow down the prospects. Look at each of them and see how each of them will fit in with the projects you usually work on. You may even find one you can consider as your default go-to font when you're running out of other ideas.
Premium Chalkboard Fonts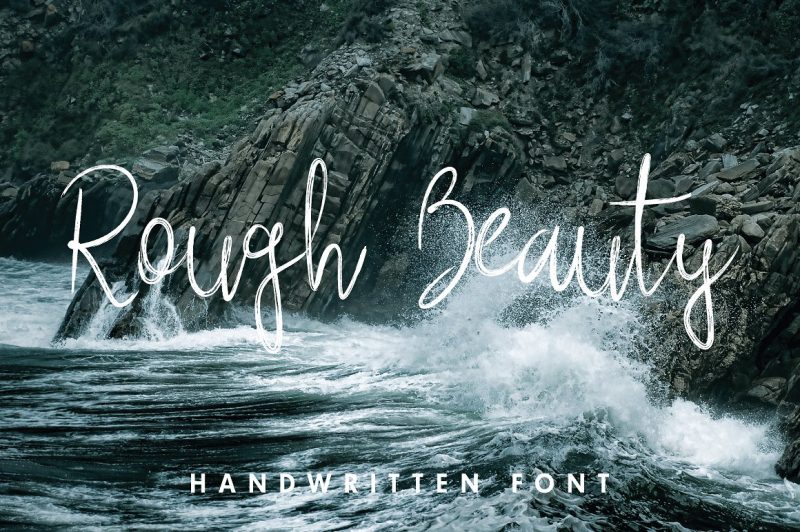 Also a handwritten font, Rough Beauty is a name that perfectly describes what this font style brings. It's rugged and rough, but it's that same ruggedness and roughness that gives it that familiar and mesmerizing feel.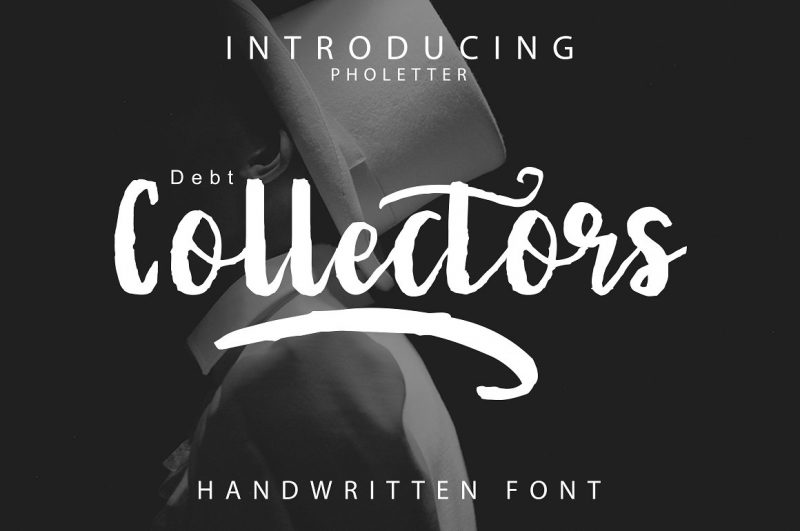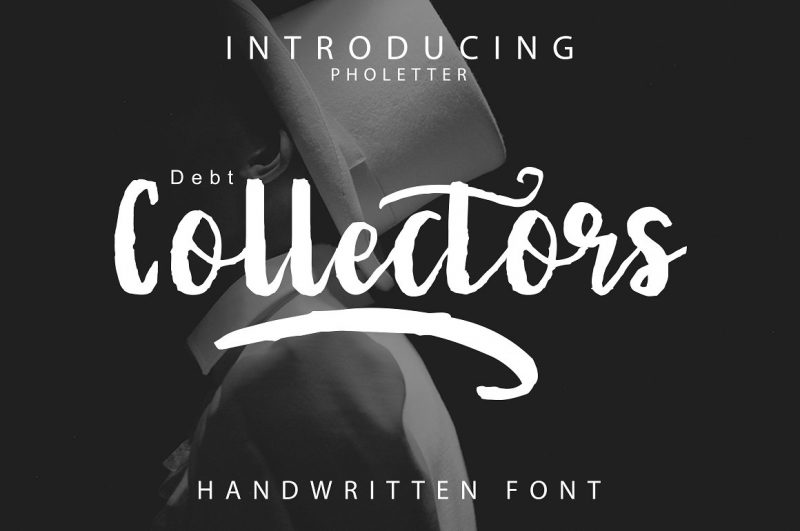 Don't be put off by the name. Debt Collectors could make you feel a little uneasy, but in the case of this font, it can actually be very inviting. It's a handwritten font that feels even more personal because of its chalkboard finish, perfect for projects that require this effect.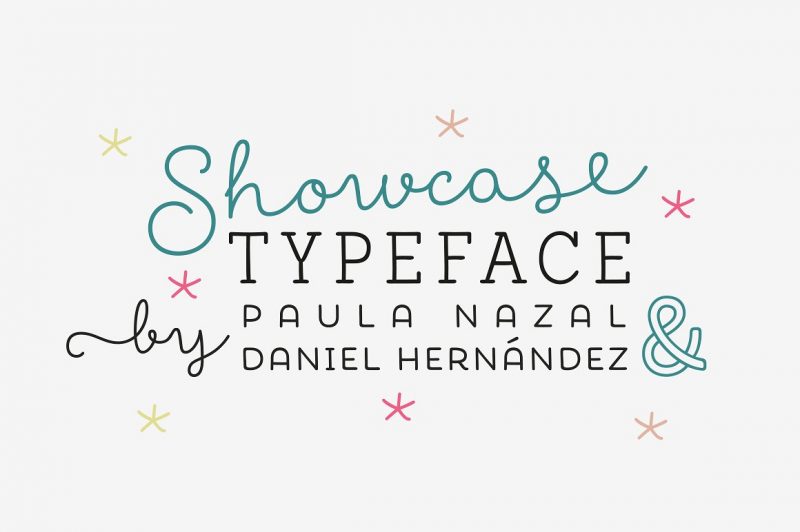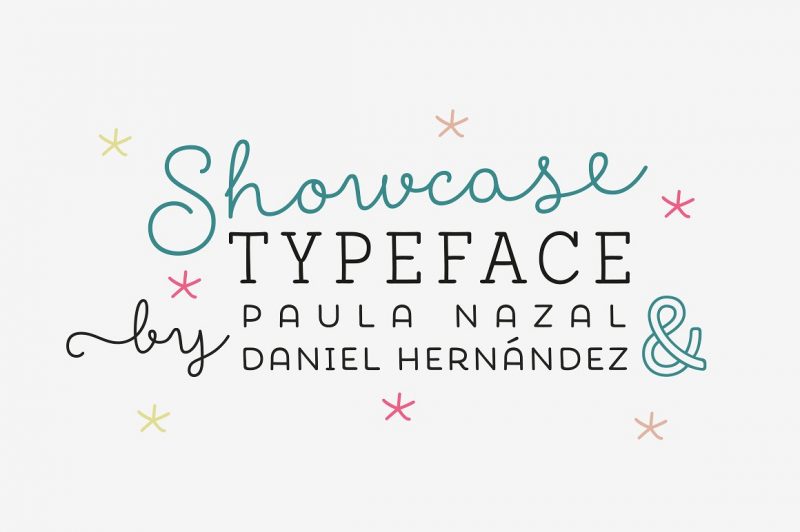 Showcase is an entire group of fonts that deliver everything you need for any kind of project. Its creators, Paula Nazal and Daniel Hernandez, gives you slab, script and sans in a single pack, and even throws in a set of dingbats and ornaments to complete the package.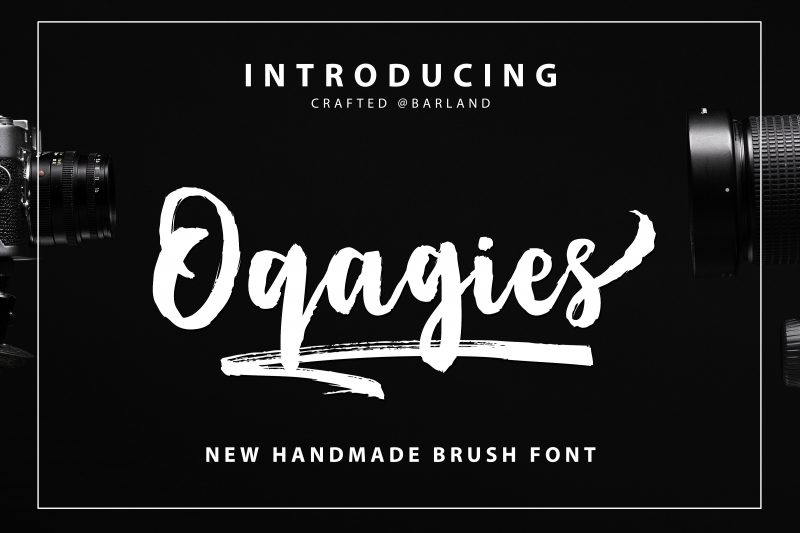 There really is something charming in handwritten fonts when done in chalk, and that's exactly what Ogagies proves. Ogagies has this carefree, rustic feel that's perfect for a lot of different themes, regardless if you're working on a poster design, a business signage, or a website layout.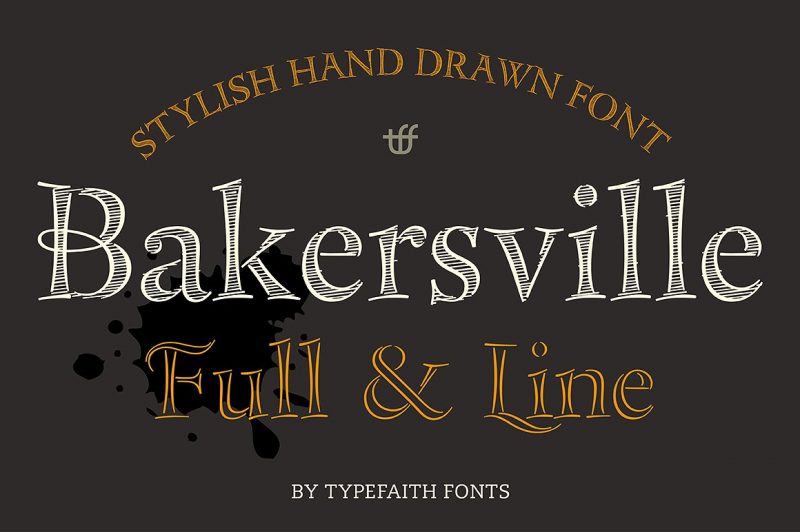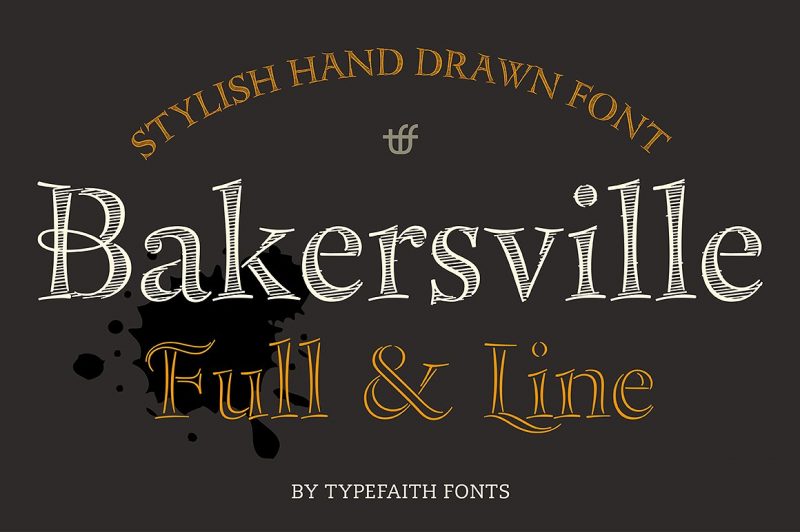 Working on a design for a handmade product? Then Bakersville is the perfect font for you to use. Its design is clean and seamless, but that doesn't take away that personalized look that makes it the best fit for your designs.
This font keeps it straightforward, as the name itself should tell you right away. Chalkboard is everything you would expect in a chalkboard font. It has that rough texture and hand-made appeal, but still with clean lines that allow you to use it as a font for highlighted text, like headers and titles.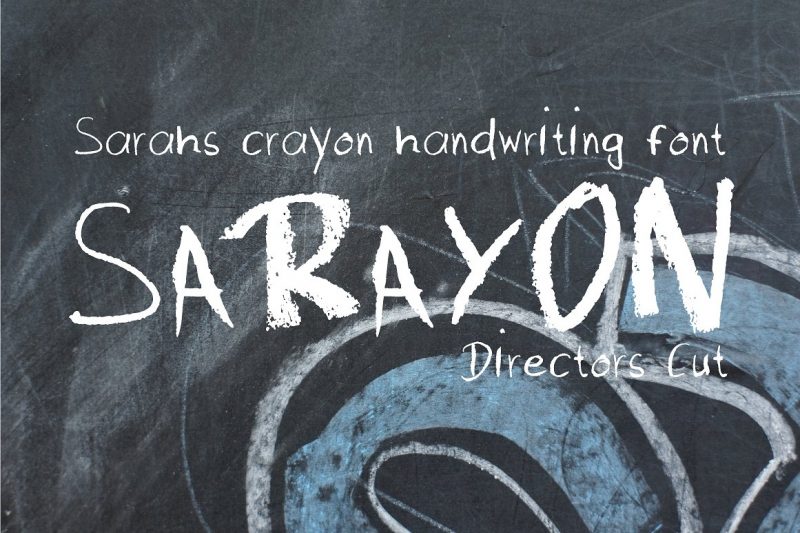 The ways kids write or draw can be cute, but they can be adorable and creative too. And that's exactly where Sarayon came from. The handwriting of an 8-year old girl using crayon, this chalkboard approach to the font gives it that fun, carefree look that's not too clean and all too adventurous.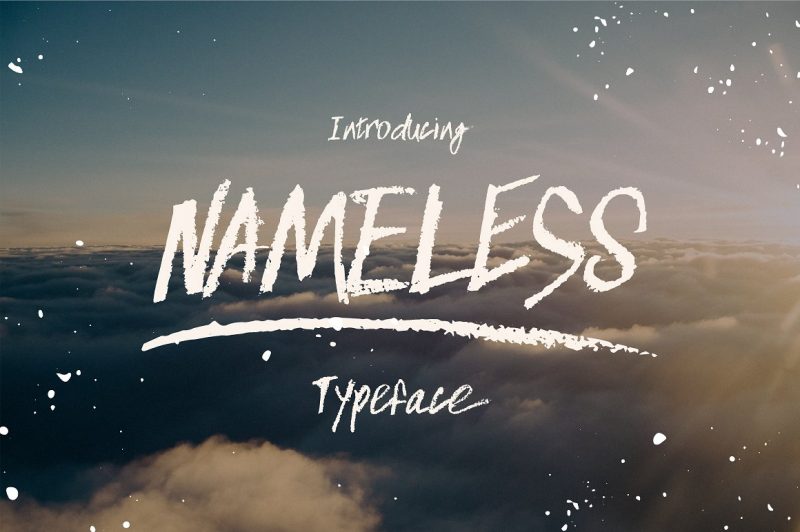 Just because it's nameless does not mean that it is without character. Each rough stroke on this handwritten chalkboard font makes it perfect for designs that depict adventure, and would also fit well in carefree themes and designs.
Somehow, Weinston gives you that vintage appeal that's perfect for any chalkboard design. It's stylish and cleanly made, but the chalky texture also tells you that it's personalized and unique in a sense. Despite its retro feel however, it is still stylish enough to be used in more contemporary designs.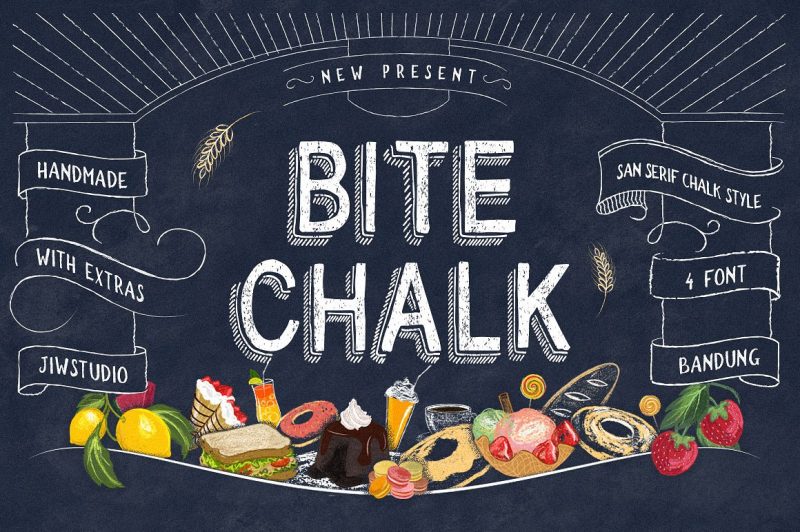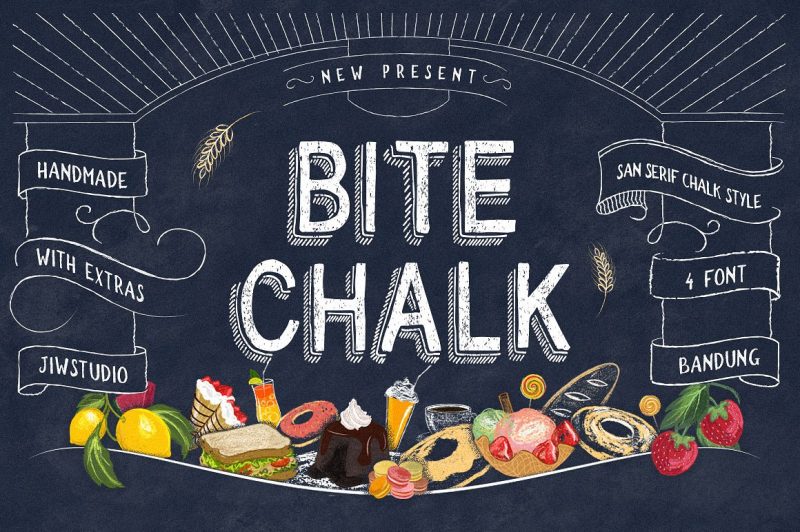 Chalboard fonts are widely popular in the food industry, and that's exactly what BiteChalk is perfect for. Imagine chalkboard menus, featured recipes, stylish meal plans and more. BiteChalk would be the only font that could trigger the kind of appetite you want your audiences to have.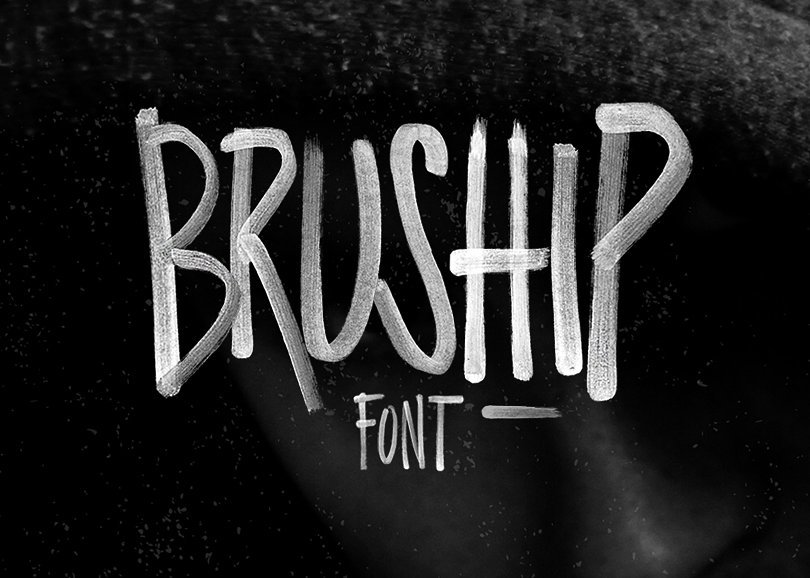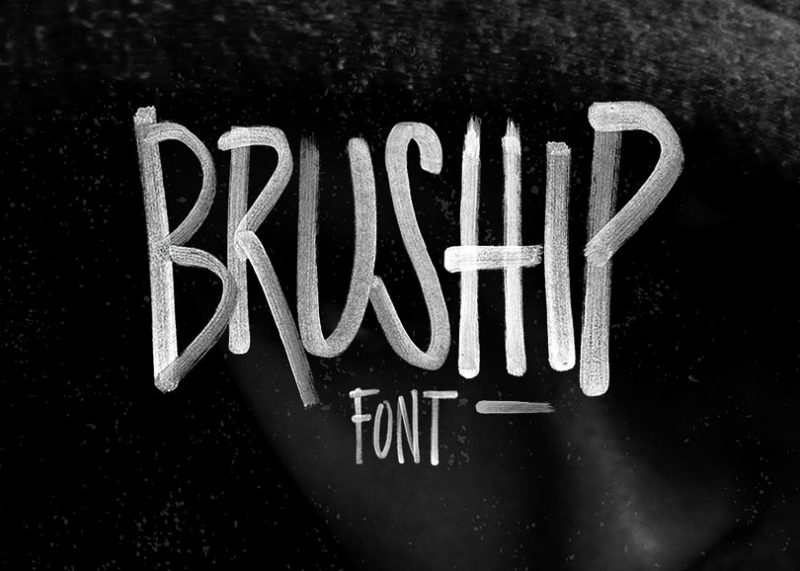 One thing that makes chalkboard fonts appealing is its reckless style, and that's exactly what Bruship shows you. With every stroke, the Bruship font gives you that somehow carefree and happy-go-lucky feel without sacrificing style and readability.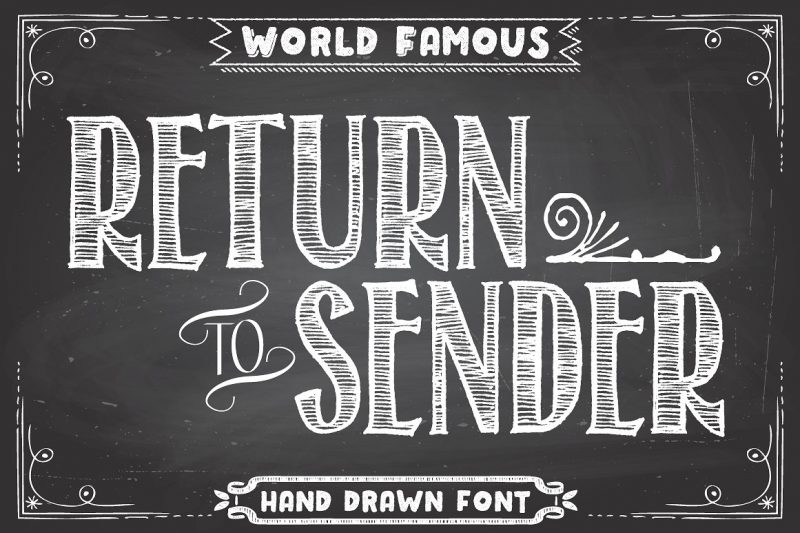 This font may be called Return to Sender, but you're never going to want to return this the moment you decide to download it. Return to Sender is fun and expressive, with its interesting lines that give it character and depth.
Of course, it is not overly-styled that it still leaves that personalized look, making it seem like you actually drew it yourself on the screen.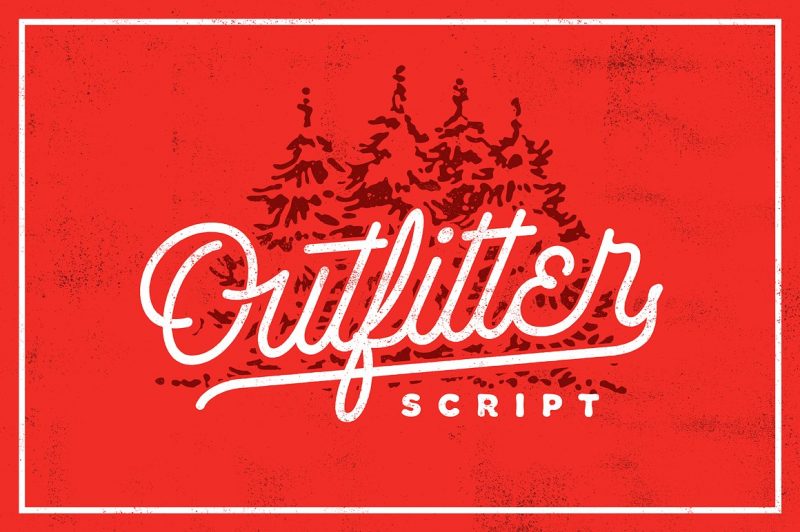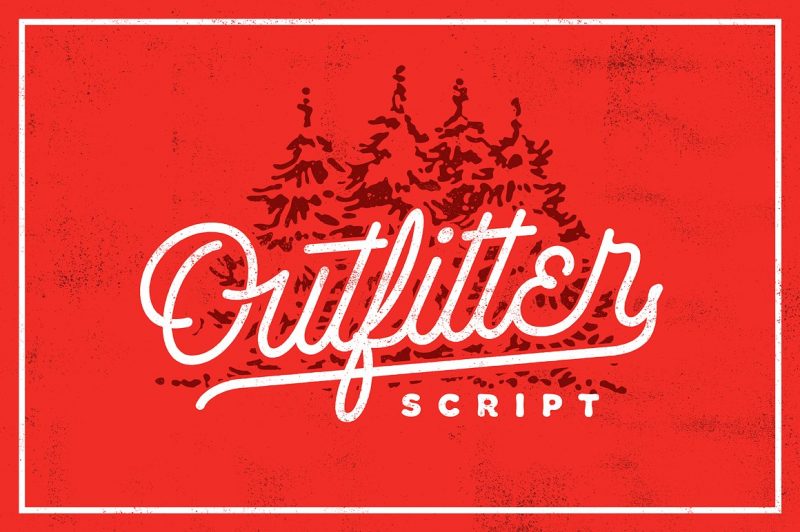 Now this is one hand drawn chalkboard font that you would want to use in case you want a cleaner look. The single line font is super clean, and is very dynamic that it can be used for any kind of theme you're currently working on. Still, its style is not overly dramatic and still leaves that slight rustic feel to it.

Tuck Shop has this realistic feel simply because it was actually hand drawn using an actual chalk and chalkboard. This means that if you truly want that authentic look, this is as authentic as it gets.
It's recklessly written that it makes any design more personal, but still remains clean enough that it is still highly readable and stylish.
Charcuterie is actually made up of a number of different typefaces, a family that has embraced the essence of what chalkboard fonts should be about. In this specific font style, Charcuterie Etched, you'll be reminded of chalkboard menus and home cooking that will make your mouth salivate for secret recipes.
Free Chalkboard Fonts
Click on the photo to open the download page.
Ready to decide on your default chalkboard font? With choices as great as these, the decision making process is going to be hard. Might as well download all 44 for good measure, and make your chalkboard font collection as complete as it will ever be.