Last Updated on March 8, 2022
Who Is Charles Barkley?
Charles Wade Barkley is an American former professional basketball player, sports analyst, actor, and author. As a basketball player, Barkley will go down in National Basketball Association (NBA)'s history as one of the most dependable power forwards. He spent his professional career with three NBA clubs – Philadelphia 76ers, Phoenix Suns, and Houston Rockets.

Some of the notable achievements by Charles Barkley include:

• NBA's Most Valuable Player award (1993)
• 11 NBA All-Star awards (1987–1997),
• 5 All-NBA First Team awards (1988–1991 and 1993),
• NBA All-Rookie First Team award (1985),
• NBA rebounding leader (1987), and
• NBA's 50th Anniversary All-Time Team award
Quick Facts
| | |
| --- | --- |
| Full Name: | Charles Wade Barkley |
| Popular Name: | Charles Barkley |
| Gender: | Male |
| Birth Date: | February 20, 1963 |
| Age: | 57 years |
| Parents: | Frank Barkley and Charcey Glenn |
| Siblings: | Darryl Glenn and John Glenn (all step-brothers) |
| Birth Place: | Leeds, Alabama |
| Nationality: | American |
| Ethnicity: | Native American and African-American |
| Education: | Leeds High School and Auburn University |
| Marital Status: | Married  |
| Sexual Orientation: | Straight |
| Wife/Spouse: | Maureen Blumhardt |
| Children: | Christina Barkley |
| Dating: | N/A |
| Net Worth: | USD 50 million (as of October 1, 2020) |
| Source of Wealth: | Professional Basketball Playing, Endorsement Deals, Sports Analysis, Acting, Video Games, Writing, and Other Ventures |
| Height: | 6′ 6″ (1.98 m) |
| Weight: | 114 kg; In pounds: 252 lbs. |
Early Life and Career Information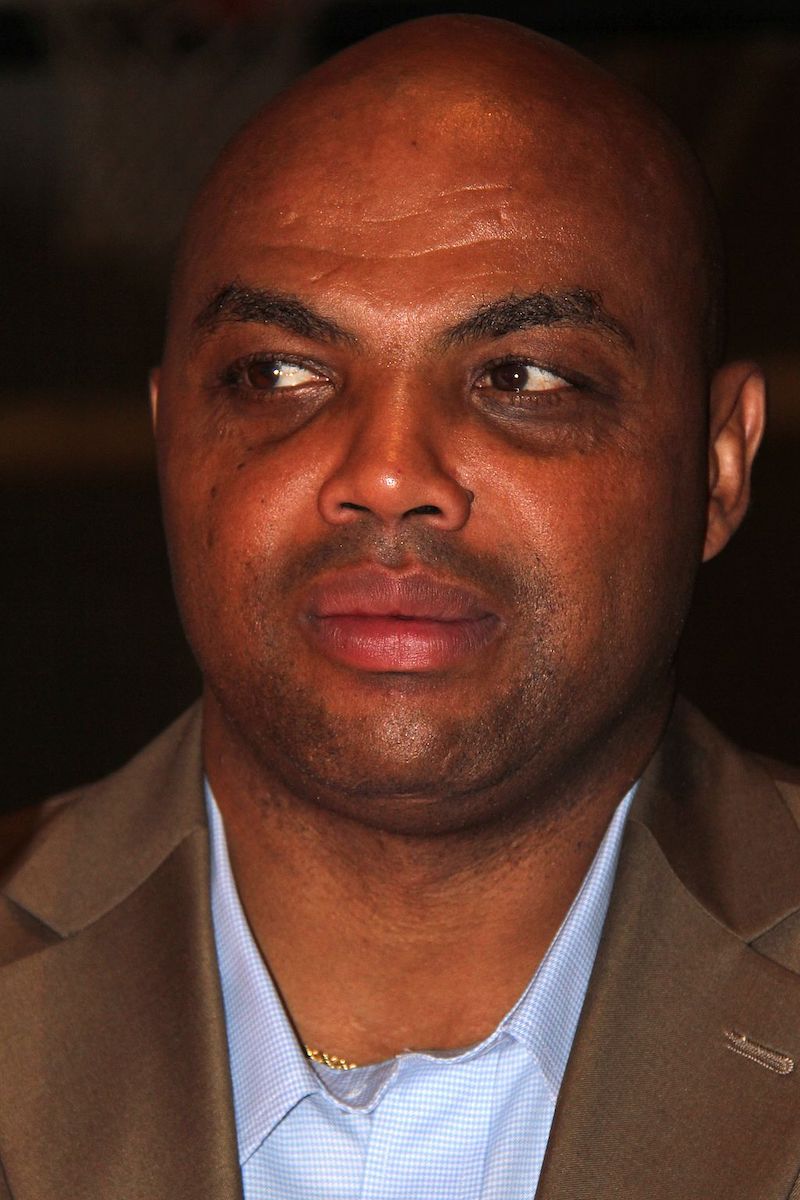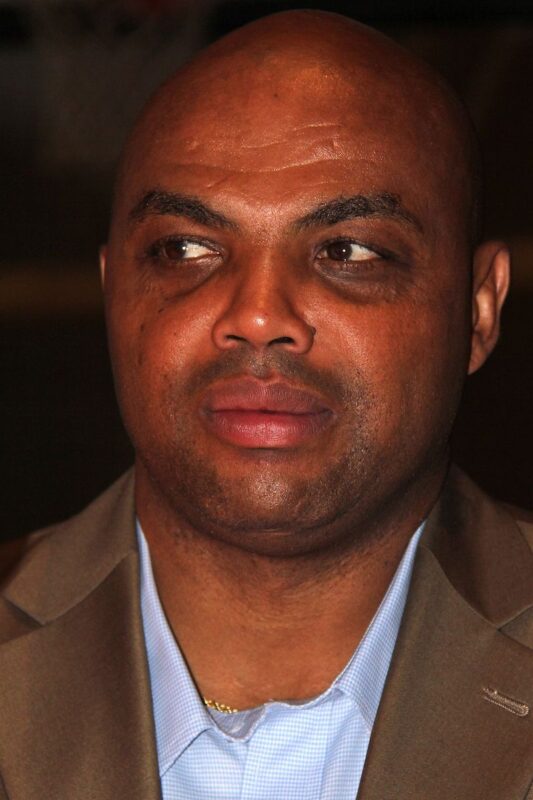 Charles Barkley was born on February 20, 1963, in Leeds, Alabama, to Frank Barkley and Charcey Glenn. Barley took an interest in basketball while still attending Leeds High School. Unfortunately, he failed to make the varsity team due to height and weight limitations, and was instead named as a reserve.

But that didn't dampen his spirits. Barkley continued to improve on his talents and physique and in the state high school semi-finals, he seized the moment and scored 26 points against Bobby Lee Hurt. Hurt was Alabama's best recruited player. Thanks to his spectacular performance, Barkley was soon recruited by Sonny Smith, an assistant to Auburn University's head coach.

While at Auburn University, Charles Barkley majored in business management while also working on perfecting his basketball playing skills. He was drafted by the Philadelphia 76ers as the 5th overall pick in the 1984 NBA draft.

Barkley played with the Philadelphia 76ers until the 1992–93 season when he joined Phoenix Suns. He left the Phoenix Suns in the 1996–97 season for Houston Rockets, where he stayed till his retirement from professional basketball in 2000.

After a long and illustrious career on the court, Charles Barkley decided to become an NBA analyst.
Charles Barkley's Net Worth
As of October 1, 2020, Charles Barkley had a net worth of $50 million. Barkley has earned nearly his entire wealth from his 16-year-long career in professional basketball. During his playing career, the former professional basketballer grossed over $40.3 million in salary alone.

At some point, Barkley was one of the highest-paid basketball players on the planet. For instance, he earned a whopping $9 million in 1999 during his final season with the Houston Rockets. After adjusting for inflation, $9 million in 1999 works out as around $14 million today.

In addition to basketball salary, Charles Barkley also earned a few millions from endorsement deals. One of his most notable endorsement earnings came from a lucrative deal he signed with Nike. Other notable brands that Barkley signed endorsement deals with include Coca-Cola, Right Guard, T-Mobile, Capital One, McDonald's, Taco Bell, and Weight Watchers.

After retiring from professional basketball playing, Charles Barkley decided to venture into television. His television career has mostly revolved around appearing as a studio analyst for the 'Inside the NBA' show on Turner Network Television (TNT). Although it's unclear how much he takes home as an NBA analyst, it definitely contributes to his overall net worth.

Besides basketball salary, endorsement earnings, and earnings from NBA analysis, the following are other ventures that Charles Barkley has undertaken throughout his life, which could also contribute to his net worth:

i. Acting

Charles Barkley made his acting debut in the 1996 film, Space Jam, where he played himself. He also appeared in the fifth season of the television series, Suits, and in the eighth season of Modern Family.

Barkley's acting career also includes voice acting roles. For instance, he voices animated versions of himself in Be Ware Bears and Clerks: The Animated Series.

ii. Writing

In 1991, Charles Barkley collaborated with sportswriter Roy S. Johnson on an autobiographical work titled Outrageous. Barkley took his writing career a notch higher in 2000 when he authored the foreword for The Life of Reilly, a book by Sports Illustrated columnist Rick Reilly.

In 2002, Charles Barkley finally authored his own book, titled I May Be Wrong, But I Doubt It. And in 20005, he released his latest book, Who's Afraid of a Large Black Man? The book is a collection of interviews with some of the leading personalities in the sports and entertainment industries, as well as entrepreneurship and government.

iii. Video Games

Charles Barkley has featured in several video games, including:

• Lakers versus Celtics and the NBA Playoffs,
• Kobe Bryant in NBA Courtside,
• NBA 2K13, and
• NBA 2K17

Although Charles Barkley has earned millions from his various engagements, he has also lost millions to gambling. The once-avid gambler admitted to losing between $10 and $30 million to gambling. He reportedly lost as much as $2.5 million playing blackjack in less than six hours. Well, it's also worth noting that Barkley won some hefty paychecks occasionally from his gambling pursuits. For instance, he bagged $700,000 in 2000 from one of his gambling adventures in Las Vegas.
Lessons from Charles Barkley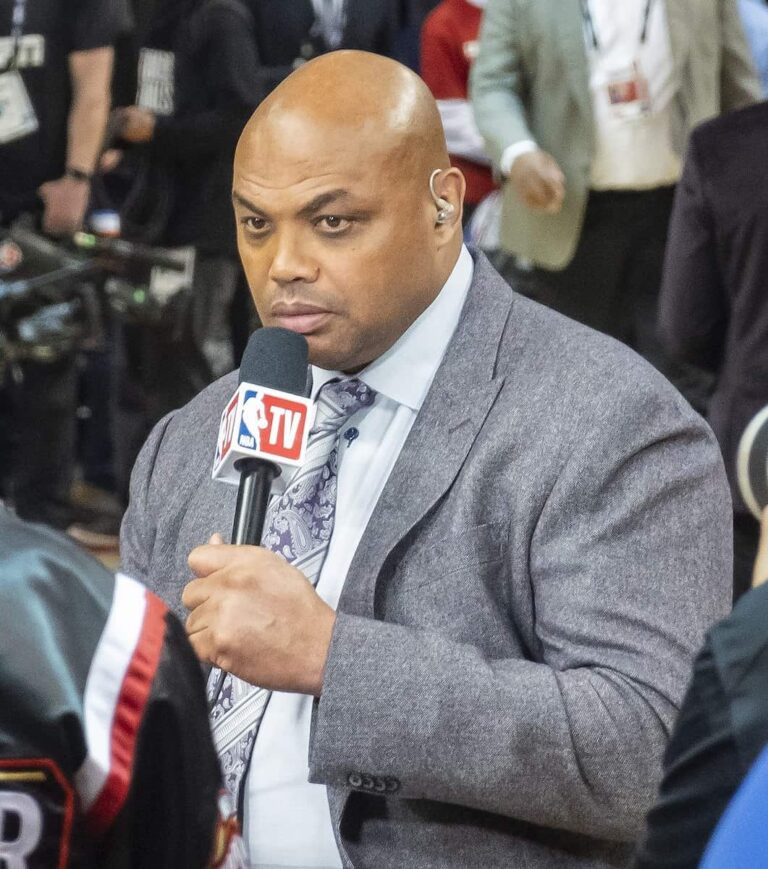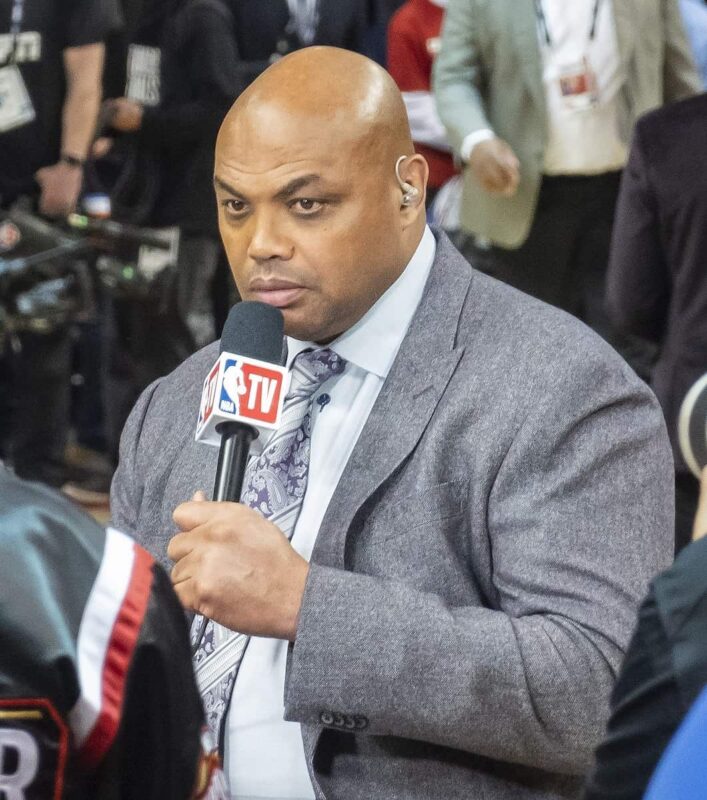 1. Anyone can make it against the odds

Charles Barkley's parents divorced when he was still a baby. The divorce saw his father abandon the family and his mother remarry. When he was 11 years old, Barkley lost his stepdad in an accident. That he surmounted all these odds to emerge as one of the best basketball players of his generation is proof that anyone can make it.

2. Never give up

After developing an interest in basketball, Charles Barkley suffered numerous setbacks, mostly due to his height and weight limitations. But instead of letting those setbacks dampen his spirits, Barkley diligently improved on his physique and talents.

3. We all make mistakes

Although he was a talented basketball player and inspiration to millions around the world, Charles Barkley has also given us some not-so-valuable lessons on how to spend our fortunes.
Famous Quotes by Charles Barkley
"I read that heavy drinking is bad for your health. I decided I better stop reading."
"I think it sucks that in our country [the USA] there is such a double standard education-wise. Which part of the city you live in, or something like that determines if you'll be successful, and that's not fair."
"Poor people cannot rely on the government to come to help you in times of need. You have to get your education. Then nobody can control your destiny."
"The only difference between a good shot and a bad shot is if it goes in or not."
"You know it's going to hell when the best rapper out there is white and the best golfer is black."
Wrap Up
Charles Barkley may have retired from professional basketball playing. But with tons of achievements to his name, he has surely left his prints on the court.