Charles Bukowski is an epitome of persistence and honesty. He got his first poetry book printed right before he hit his 40s, after so many rejections in the past.
His experience as a poet, despite being heavily criticized, served as an inspiration to many fellow authors. His iron will towards getting his first novel published proved it is never too late to chase a dream.
His sincerity, on the other hand, was that one big thing that made him who he is right now. As a writer, he was not reluctant to express his truth even if that meant putting people in a bad light.
His works revolve around sex, alcohol, and poverty. Get to know him more and learn how he stood out in sea of Beat poets during his time.
Charles Bukowski: His Formative Years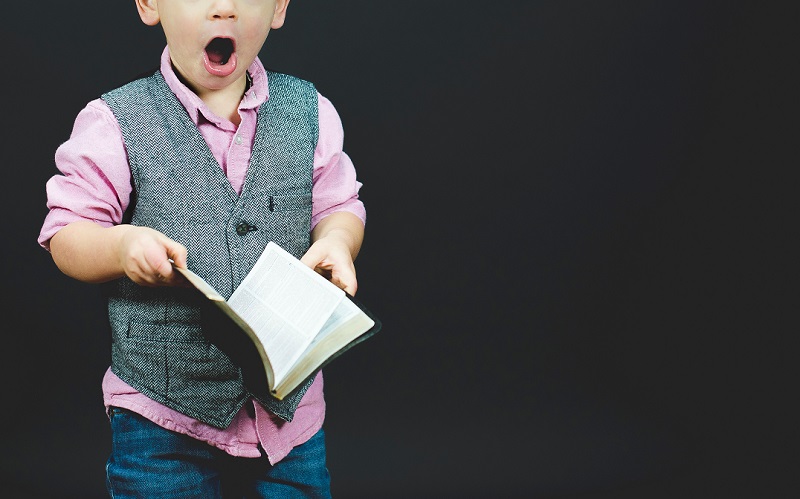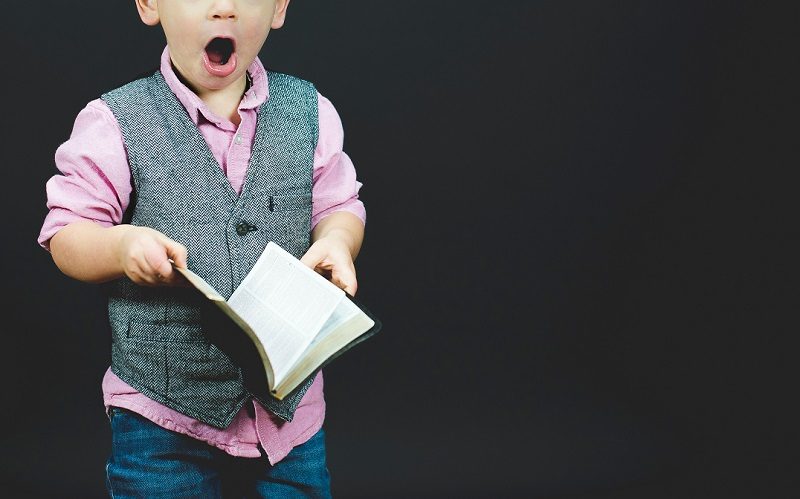 Charles Bukowski was born Heinrich Karl Bukowski on August 16, 1920, to Henry and Katharina Bukowski in Germany. He and his parents lived in Germany until Charles was a toddler. His father was a soldier while his mother was a seamstress in their locality in Andernach.
However, the economic situation in Germany forced his parents to settle in the United States and spend the rest of their lives there. When Germany experienced a severe economic crisis in 1923, Henry and Katharina decided to move to Baltimore.
After saving enough money, the Bukowskis moved to California, where Charles spent most of his life. The Southern California City served as a backdrop to Bukowski's childhood, a twisted one, as he called it. Los Angeles became an integral part of his works.
As Charles bluntly wrote in his semi-autobiography book, he was not allowed to mingle with other kids. He received inevitable punishments from his father. But other than his father's cruelty, it was his skin problem that worsened his early years. As Howard Sounes wrote in the biography "Charles Bukowski: Locked in the Arms of a Crazy Life,"  Charles was diagnosed with acne vulgaris in its worst form.
Due to his acute acne, Charles was intimidated by other kids. The bullying made him want to be alone in his room, where he felt safe.
Charles endured the ritualized beating of his father and the loneliness as a child. Critics believed his personality flaws were all because of his troubled childhood.
Charles Bukowski: The Author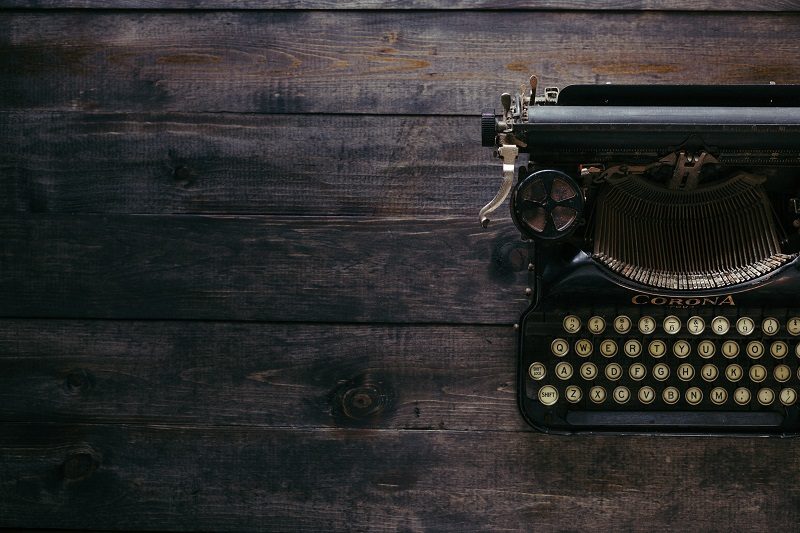 Charles Bukowski was one of those early authors who received many rejections before finally pulling off a writing career. His writings were brutally honest, to the point that he became controversial because of them. Aside from scribbling short stories and lengthy novels during his lifetime, Bukowski was also known for his series of newspaper columns.
He wrote in the "Notes of a Dirty Old Man" for the Los Angeles underground newspaper Open City. Some of his famous poems include "Let It Enfold You," "Love and Fame and Death," and "A Man."
He detailed his life experiences in his first few novels. "Ham on Rye" is one of the highly acclaimed books Bukowski ever wrote. Detailing the realities of the middle-class society, it told the story of Charles' alter-ego Henry Chinaski as a child. Despite being a fiction, Charles Bukowski's books were actually real-life narratives.
"Post Office" is a novel that summed up Bukowski's adulthood. It once again detailed Henry Chinaski's life but this time, it was about surviving adolescence. It narrated how the alcoholic Henry secured a job as a messenger and how he dealt with the post despite hating it.
"Women," perhaps his most contentious novel, was a follow-up to "Ham on Rye" and "Post Office." It recounted his life at 50, still drenched in sex and alcohol. It recounted his carnal relations with many women.
Like any other author, Charles Bukowski himself had influences. Italian-American novelist John Fante was his greatest influence. In fact, Charles called the "Ask the Dust" author his god and even cited him as the reason why he wanted to be a writer. Charles saw himself in the main character Arturo Bandini, who, like him, feels cut off from society.
Charles Bukowski's Legacy
Charles Bukowski is a name not to be forgotten in the world of contemporary poetry. He was called many things—misogynist and alcoholic among some. But in spite the controversies he faced as an author, Bukowski left us with one important lesson in life: it pays to be honest. In a world where most people choose to be on the safe side, there are some who stood out because of their audacity and Charles Bukowski was one of them.
Come what may, he still found success as an author. Before Charles died of Leukemia in March 1994, he already got more than 45 books published under his name. That's a lot for someone who described himself as an alcoholic who became a writer so he will be able to stay in bed until noon.
Here are powerful quotes from Charles Bukowski.
Charles Bukowski Quotes
"Some people never go crazy. What truly horrible lives they must lead." – Charles Bukowski
"I don't hate them…I just feel better when they're not around." – Charles Bukowski
"For those who believe in God, most of the big questions are answered. But for those of us who can't readily accept the God formula, the big answers don't remain stone-written." – Charles Bukowski
"What matters most is how well you walk through the fire." – Charles Bukowski
"We're all going to die, all of us, what a circus! That alone should make us love each other but it doesn't. We are terrorized and flattened by trivialities, we are eaten up by nothing." – Charles Bukowski
"If you're going to try, go all the way. Otherwise, don't even start. This could mean losing girlfriends, wives, relatives and maybe even your mind." – Charles Bukowski
"Sometimes you climb out of bed in the morning and you think, I'm not going to make it, but you laugh inside — remembering all the times you've felt that way." – Charles Bukowski
"We adjust to new conditions and discoveries. We are pliable." – Charles Bukowski
"That's the problem with drinking, I thought, as I poured myself a drink. If something bad happens you drink in an attempt to forget; if something good happens you drink in order to celebrate; and if nothing happens you drink to make something happen." – Charles Bukowski
"An intellectual says a simple thing in a hard way. An artist says a hard thing in a simple way." – Charles Bukowski
"If you're losing your soul and you know it, then you've still got a soul left to lose." – Charles Bukowski
"Find what you love and let it kill you." – Charles Bukowski
"Real loneliness is not necessarily limited to when you are alone." – Charles Bukowski
"Boring damned people. All over the earth. Propagating more boring damned people. What a horror show. The earth swarmed with them." – Charles Bukowski
"The free soul is rare, but you know it when you see it – basically because you feel good, very good, when you are near or with them." – Charles Bukowski
"I felt like crying but nothing came out. It was just a sort of sad sickness, sick sad, when you can't feel any worse. I think you know it. I think everybody knows it now and then. But I think I have known it pretty often, too often." – Charles Bukowski
"Being alone never felt right. Sometimes it felt good, but it never felt right." – Charles Bukowski
"I loved you like a man loves a woman he never touches, only writes to, and keeps little photographs of." – Charles Bukowski
"I wanted the whole world or nothing." – Charles Bukowski
"The problem with the world is that the intelligent people are full of doubts, while the stupid ones are full of confidence." – Charles Bukowski
"You have to die a few times before you can really live." – Charles Bukowski
"My ambition is handicapped by laziness." – Charles Bukowski
"Poetry is what happens when nothing else can." – Charles Bukowski
"Of course it's possible to love a human being if you don't know them too well." – Charles Bukowski
"The problem was you had to keep choosing between one evil or another, and no matter what you chose, they sliced a little bit more off you, until there was nothing left." – Charles Bukowski
"Without literature, life is hell." – Charles Bukowski
"She was desperate and she was choosey at the same time and, in a way, beautiful, but she didn't have quite enough going for her to become what she imagined herself to be." – Charles Bukowski
"Great art is horseshit, buy tacos." – Charles Bukowski
"I never met another man I'd rather be. And even if that's a delusion, it's a lucky one." – Charles Bukowski
"There are times when those eyes inside your brain stare back at you." – Charles Bukowski
"And yet women-good women – frightened me because they eventually wanted your soul, and what was left of mine, I wanted to keep." – Charles Bukowski
"The difference between a democracy and a dictatorship is that in a democracy you vote first and take orders later; in a dictatorship you don't have to waste your time voting." – Charles Bukowski
"I carry death in my left pocket. Sometimes I take it out and talk to it: "Hello, baby, how you doing? When you coming for me? I'll be ready." – Charles Bukowski
"I want so much that is not here and do not know where to go." – Charles Bukowski
"I'm going, she said. I love you but you're crazy, you're doomed." – Charles Bukowski
"Love is all right for those who can handle the psychic overload. It's like trying to carry a full garbage can on your back over a rushing river of piss." – Charles Bukowski
"Dogs and angels are not very far apart." – Charles Bukowski
"She's mad, but she's magic. There's no lie in her fire." – Charles Bukowski
"We are here to laugh at the odds and live our lives so well that Death will tremble to take us." – Charles Bukowski
"Anything is a waste of time unless you are fucking well or creating well or getting well or looming toward a kind of phantom-love-happiness." – Charles Bukowski
"In the morning it was morning and I was still alive." – Charles Bukowski
"Oh, I don't mean you're handsome, not the way people think of handsome. Your face seems kind. But your eyes – they're beautiful. They're wild, crazy, like some animal peering out of a forest on fire." – Charles Bukowski
"People run from rain but sit in bathtubs full of water." – Charles Bukowski
"Beauty is nothing, beauty won't stay. You don't know how lucky you are to be ugly, because if people like you, you know it's for something else." – Charles Bukowski
"If you get married they think you're finished and if you are without a woman they think you're incomplete." – Charles Bukowski
"Nobody can save you but yourself and you're worth saving. It's a war not easily won but if anything is worth winning then this is it." – Charles Bukowski
"We don't even ask happiness, just a little less pain." – Charles Bukowski
"We are like roses that have never bothered to bloom when we should have bloomed and it is as if the sun has become disgusted with waiting." – Charles Bukowski
"Some moments are nice, some are nicer, some are even worth writing about." – Charles Bukowski
"I remember awakening one morning and finding everything smeared with the color of forgotten love." – Charles Bukowski