Charles Dickens is often regarded as the greatest author of the Victorian Era. He brought to life some of the most memorable stories and fictional characters in history – all inspired by his real-life experiences.
His incomparable contributions to classic English literature propelled him to worldwide fame during his lifetime. Today, his works and legacy are still immensely revered by modern readers and critics alike.
Early Life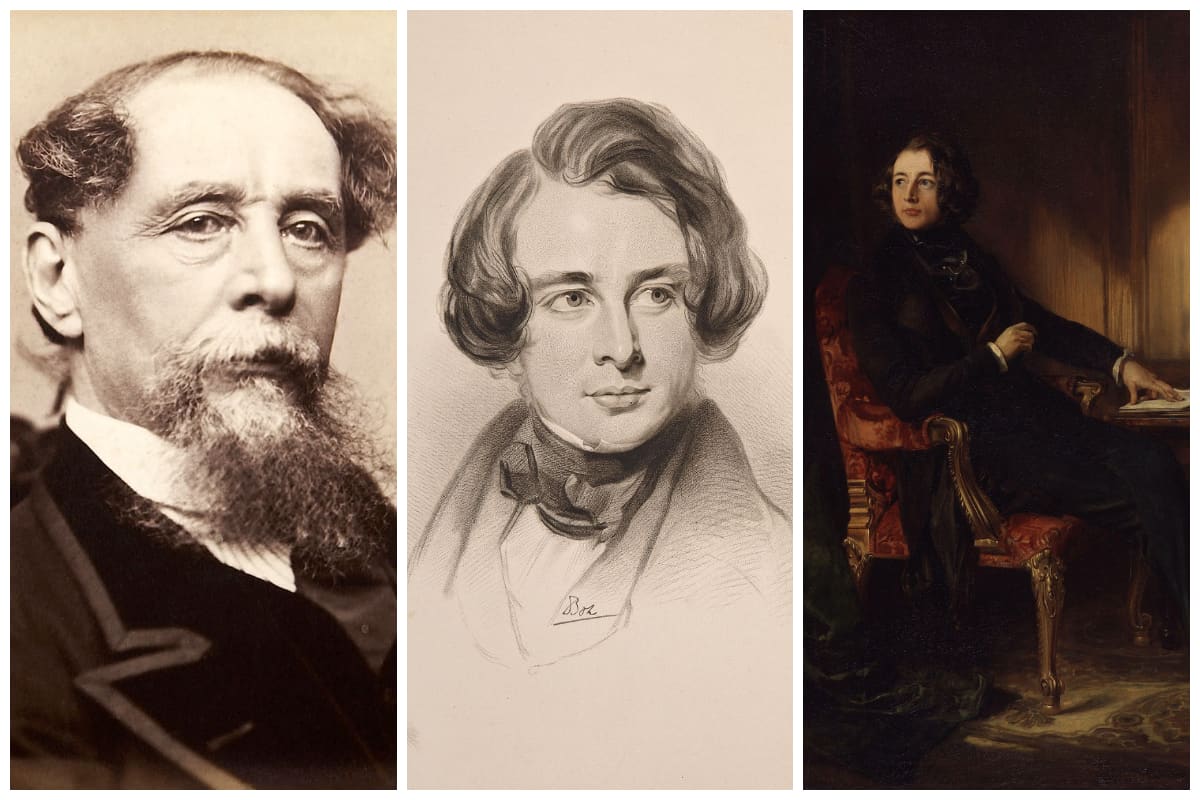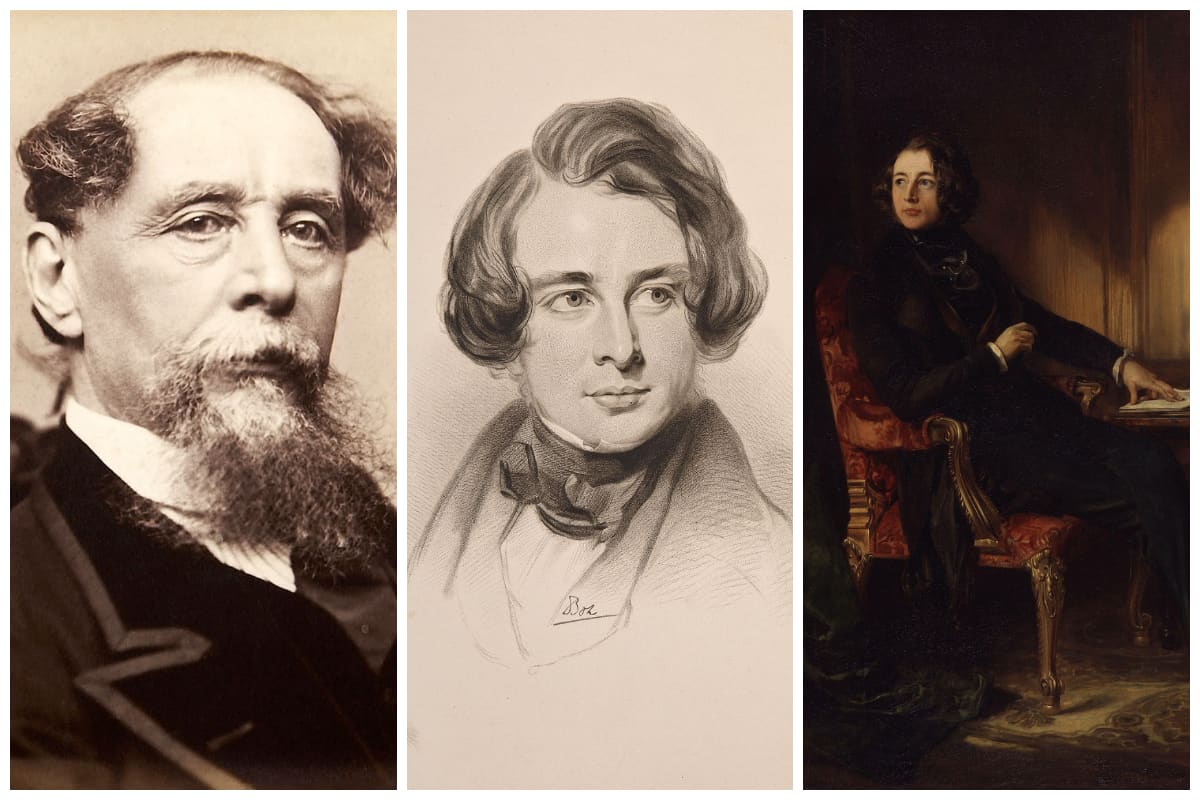 Charles John Huffam Dickens was born in the naval base of Portsmouth, Hampshire, England, on February 7, 1812. He had seven other siblings with whom he shared a relatively quiet and peaceful childhood until he was 10.
His father, John, served as a clerk for the Navy Pay Office and aspired to have a wealthy life. His mother, Elizabeth Barrow, dreamed of becoming a school teacher.
Dickens's life story is a classic rags-to-riches tale. His hardships as a young boy set the foundation for his greatest and most-loved works. A lot of the defining characters in his works were inspired by real figures who had a profound influence and impact on him while growing up.
Literary Inspirations
Dickens's parents worked hard to achieve their goals, but the family remained in poverty. This is mainly due to his father's outlandish lifestyle that went well beyond his means. Later on, he became his son's inspiration for the character of Mr. Micawber from David Copperfield (1849-1850).
When Dickens was 10, his family moved to the impoverished neighborhood of Camden Town in London. His family's financial woes started to get out of hand as his father continued to accumulate debts. In 1824, John Dickens was sent to prison by his creditors.
At the young age of 12, Dickens was forced to drop out of school and was left under the care of Elizabeth Roylance, a long-time family friend. Roylance became the inspiration for Miss Pipchin from Dombey and Son (1846-1848).
Eventually, Dickens left and lived in the attic of the house owned by an insolvency agent named Archibald Russell. His family inspired the Garland family from The Old Curiosity Shop (1840). During the weekends, he and his siblings would visit their father at the Marshalsea debtor's prison. The place later became one of the settings in Little Dorrit (1855).
To help his family, Dickens was forced to work at a ramshackle blacking factory near the River Thames, covering holes on pots for merely six shillings per week. The arduous and harsh working conditions he endured at the warehouse, along with misery and loneliness, left an indelible mark on him. This experience ignited his interest in labor and social reforms, which became prominent subjects in the essays he wrote as an adult.
He considered the string of unfortunate events as a miserable turning point in his life that abruptly ended his youthful innocence. He felt abandoned and held ill feelings toward the adult figures in his life whom he expected to take care of him. This sentimentality also becomes constant and recurring themes in a lot of his works, most notably in David Copperfield and Great Expectations (1861).
Eventually, his hardwork and perseverance paid off and he made it back to school. He also rejoined the workforce. He also met his first love, Maria Beadnell, who is believed to be the basis for the character of Dora in David Copperfield.
As he bid goodbye to his teenage years, Dickens became increasingly confident and vibrant. While he did not have a clear idea of what he wanted to do with his life, he was always striving to achieve fame and success.
Road To Literary Success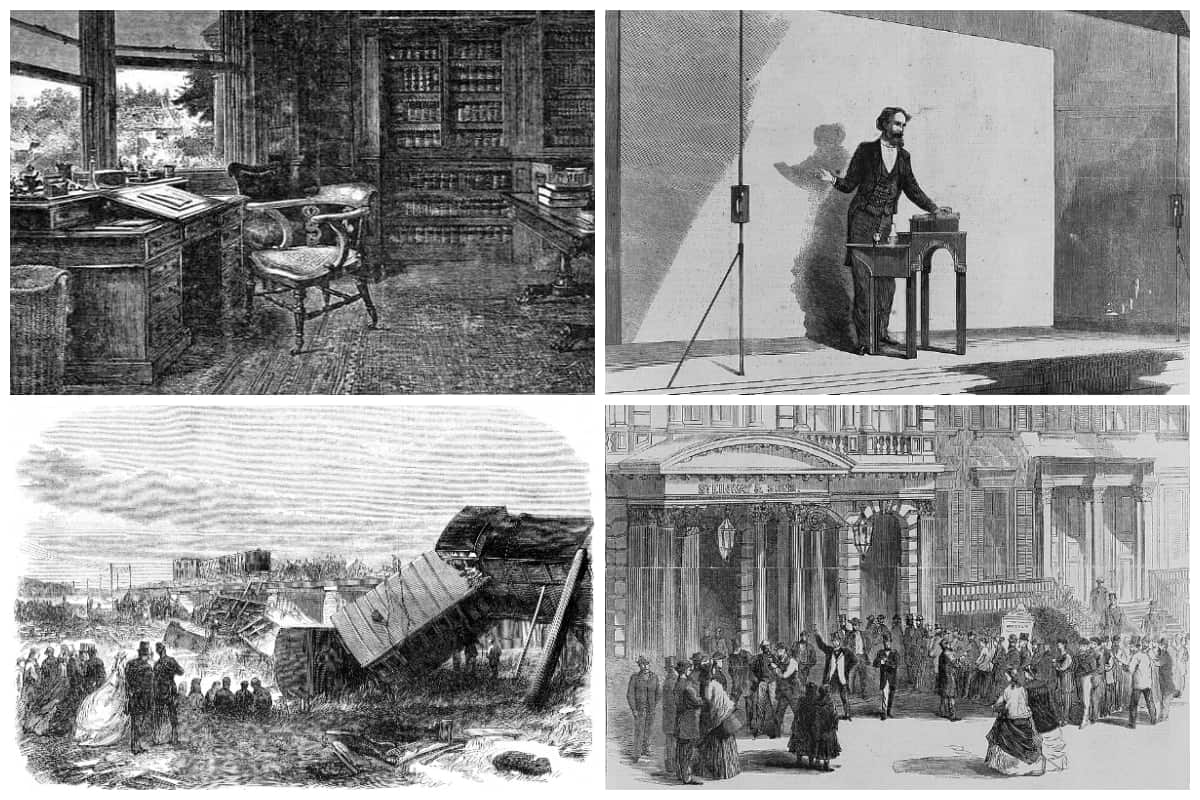 Like a lot of great writers that came before him, Dickens started his career as a journalist and cartoonist. In 1833, he landed a position as a parliamentary reporter for The Morning Chronicle. He also published editorial sketches under the pseudonym "Boz".
Three years later, Dickens enjoyed his first literary success with the publication of his novel The Pickwick Papers. From there, he went on to publish many volumes of his writing – the best-known of which are A Christmas Carol (1843), A Tale of Two Cities (1859), and Our Mutual Friend (1964-1965), along with his other works mentioned above.
His dreams of gaining popularity came true as he became a global literary phenomenon, thanks to his witty and satirical treatment of his observations about real-life characters in society. Not only was he a great writer, Dickens was an outstanding entertainer. He was an intelligent and compassionate observer who used his society's failures and his angst toward it to produce rich novels.
Dickens was deemed as the creative spokesperson and conscience of his time. He became the most popular author of his age and remains to be one of the most-read novelists to this day.
Here are 20 of the most memorable quotes from literary genius Charles Dickens:
Charles Dickens Quotes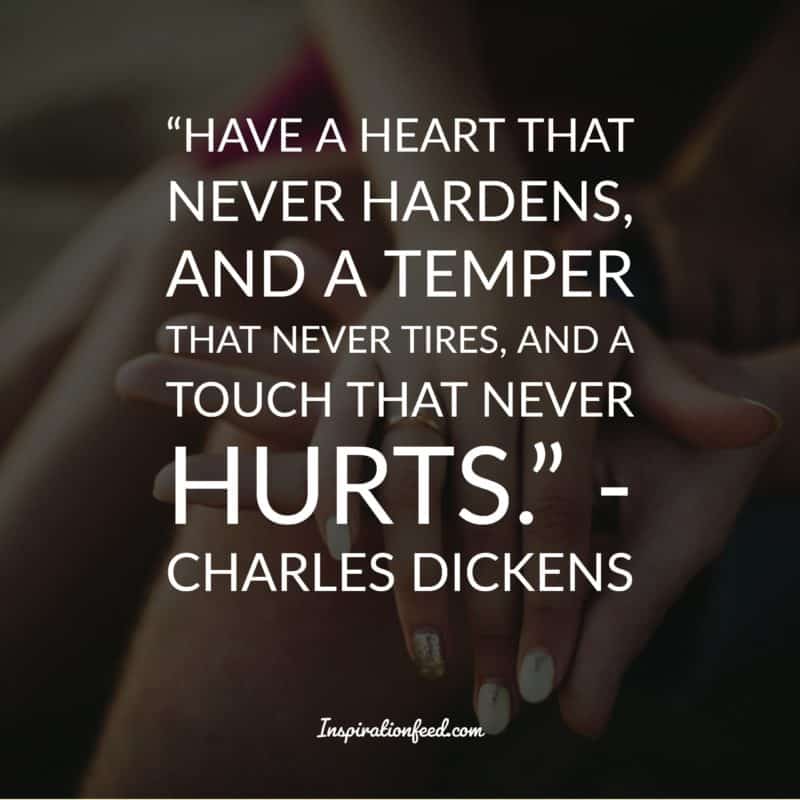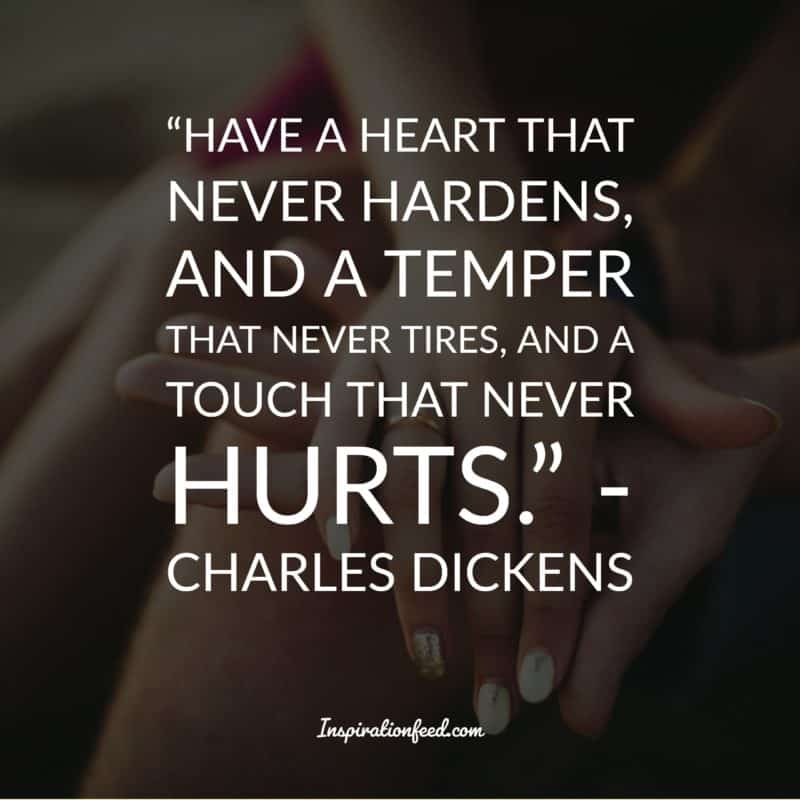 "Have a heart that never hardens, and a temper that never tires, and a touch that never hurts." – Charles Dickens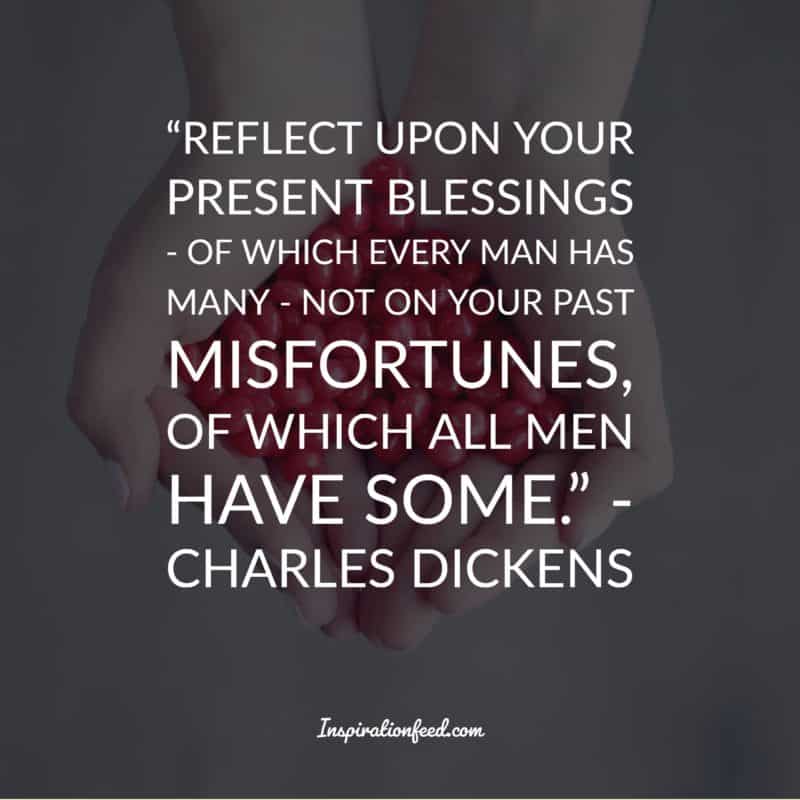 "Reflect upon your present blessings – of which every man has many – not on your past misfortunes, of which all men have some." – Charles Dickens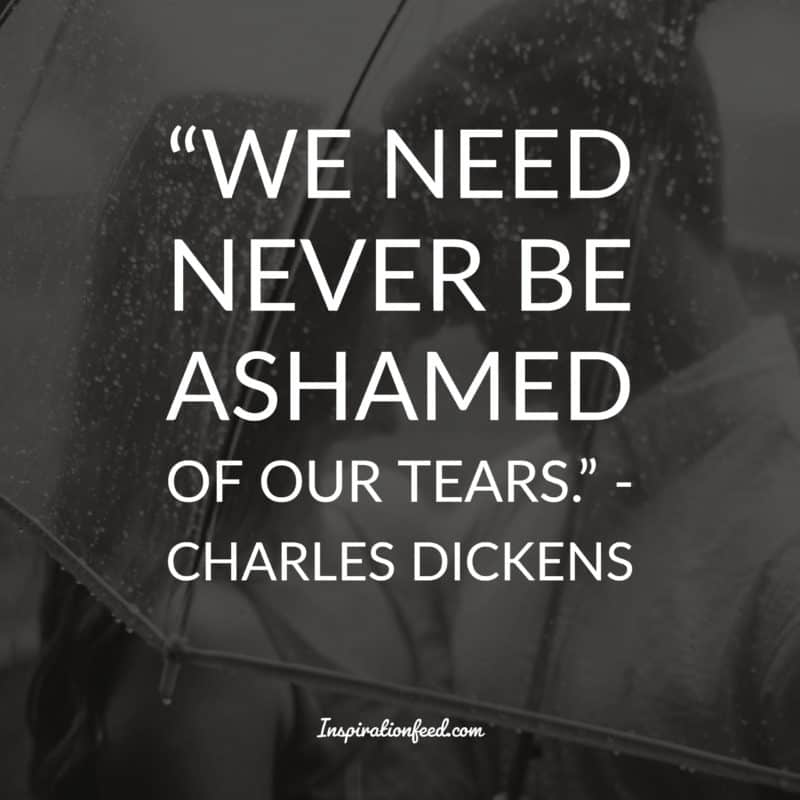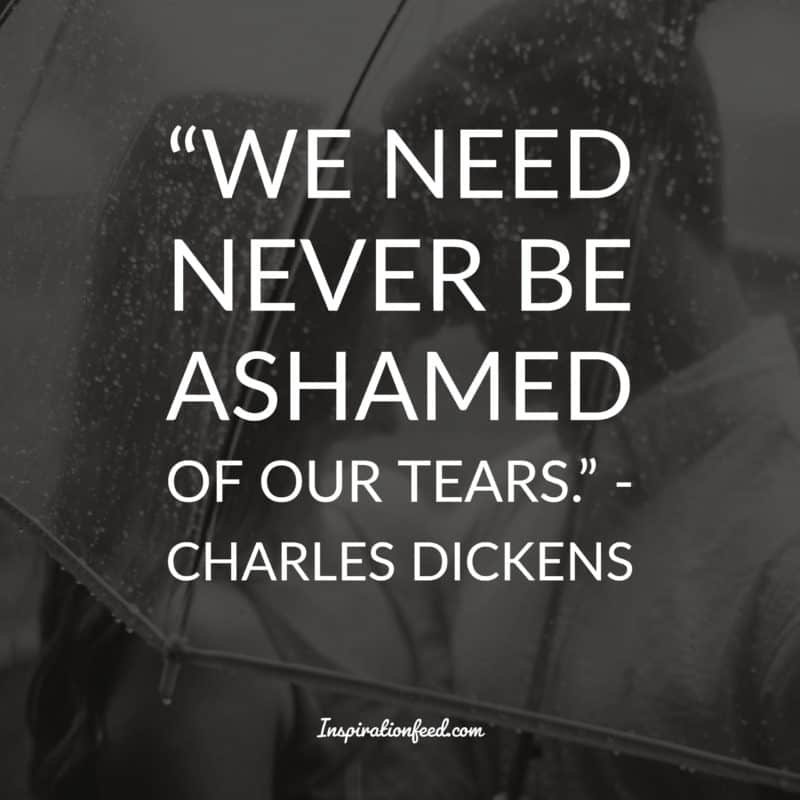 "We need never be ashamed of our tears." – Charles Dickens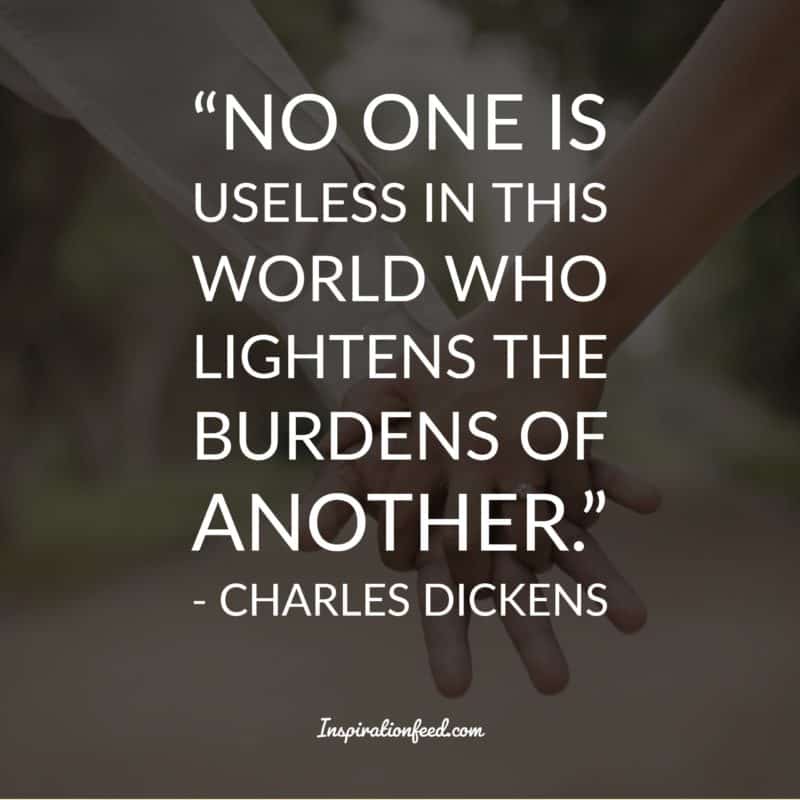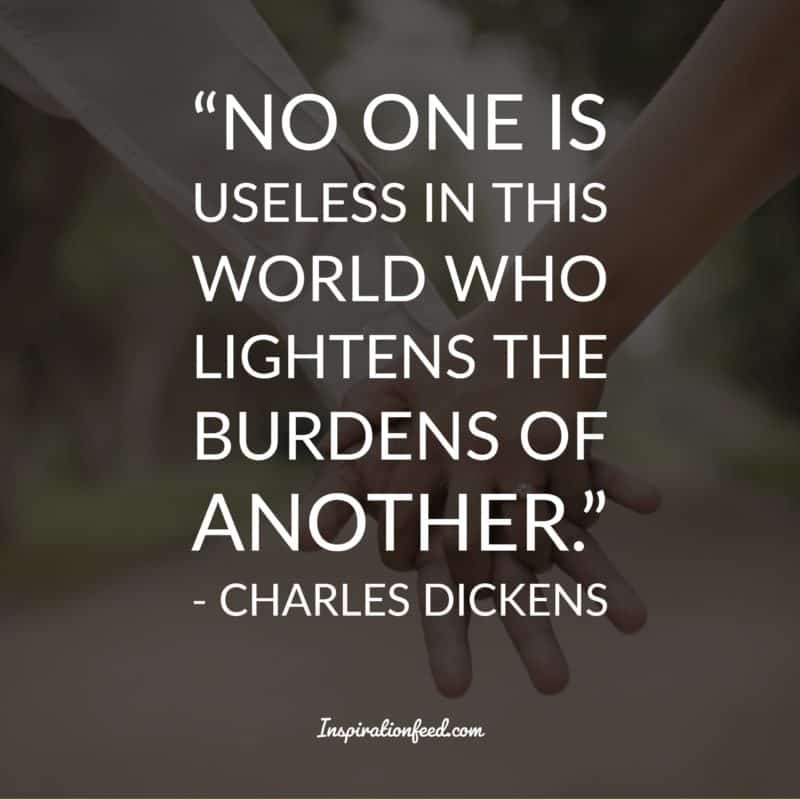 "No one is useless in this world who lightens the burdens of another." – Charles Dickens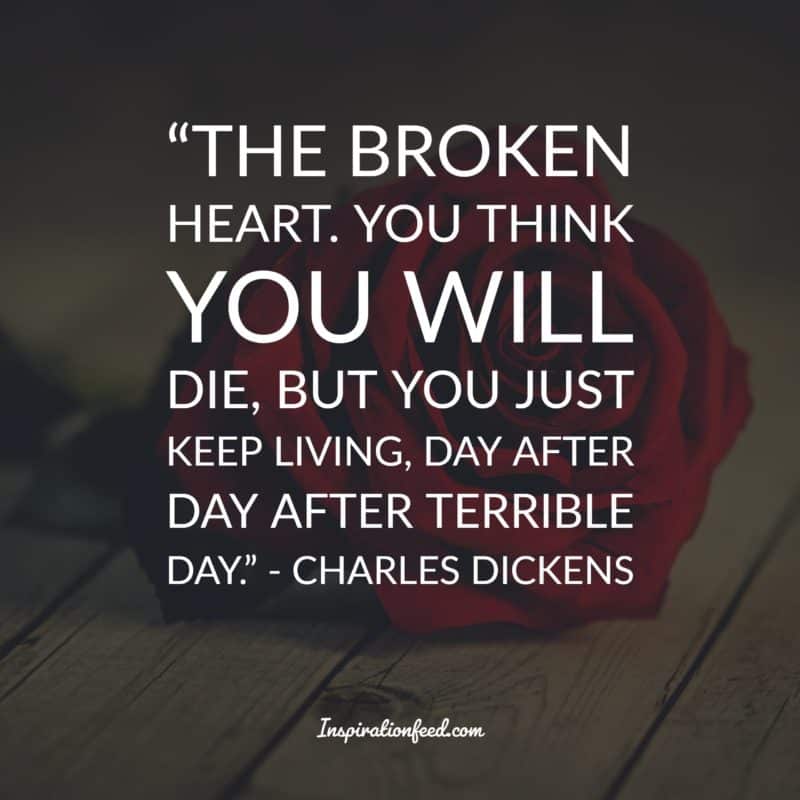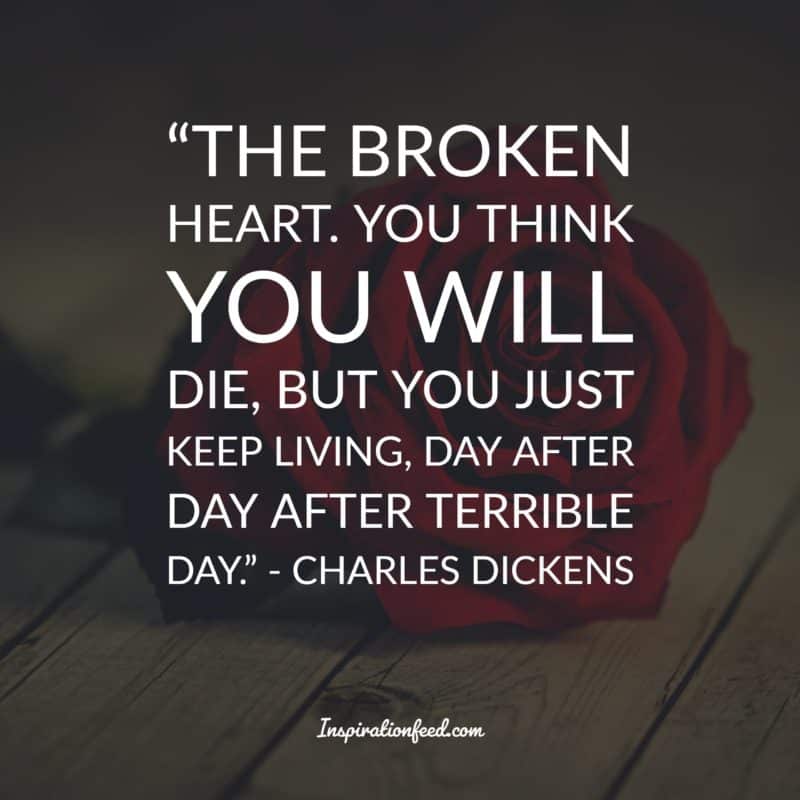 "The broken heart. You think you will die, but you just keep living, day after day after terrible day." – Charles Dickens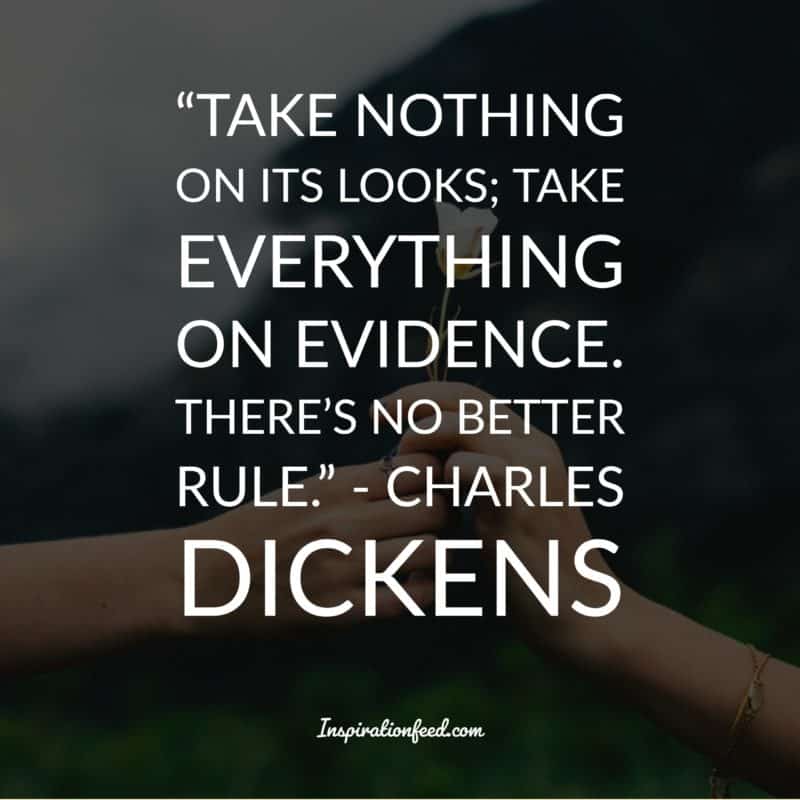 "Take nothing on its looks; take everything on evidence. There's no better rule." – Charles Dickens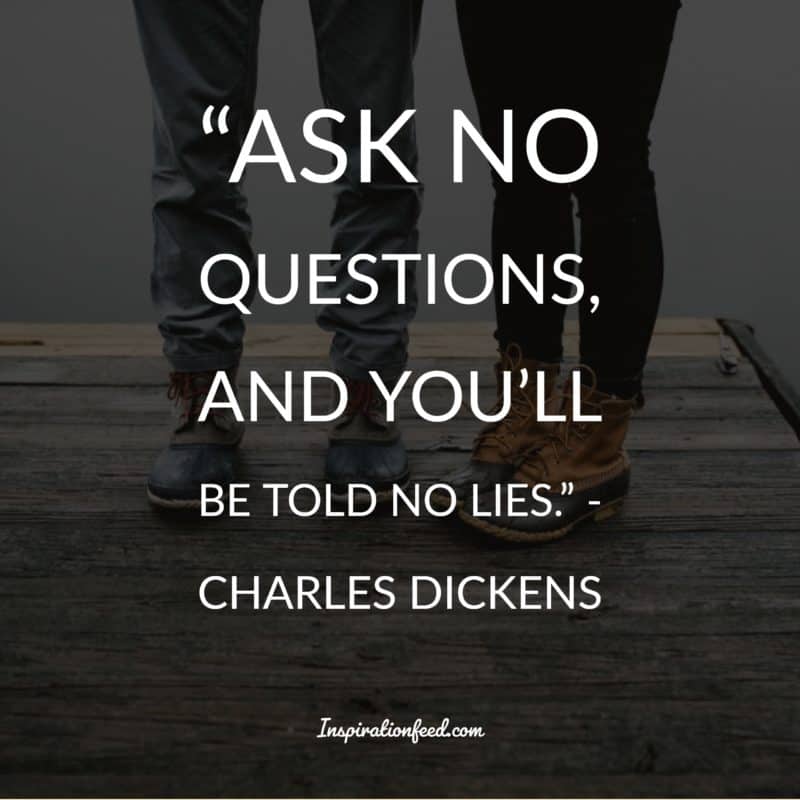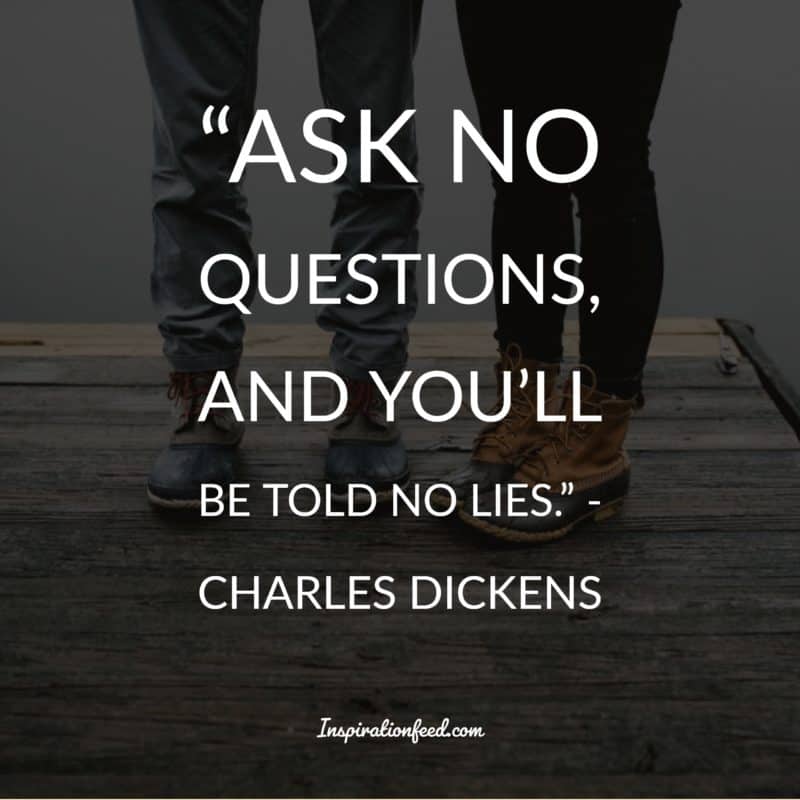 "Ask no questions, and you'll be told no lies." – Charles Dickens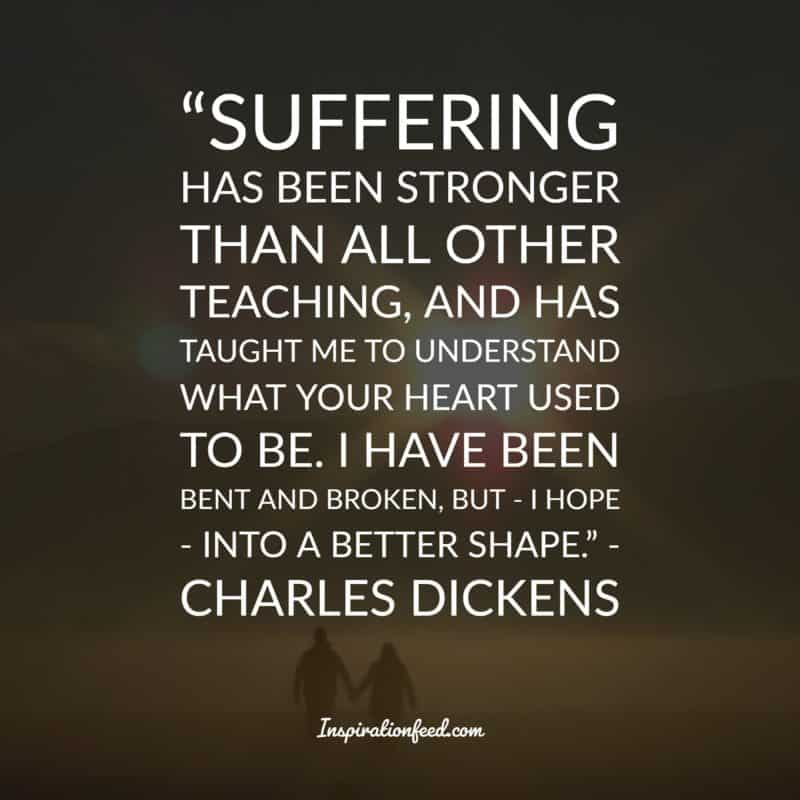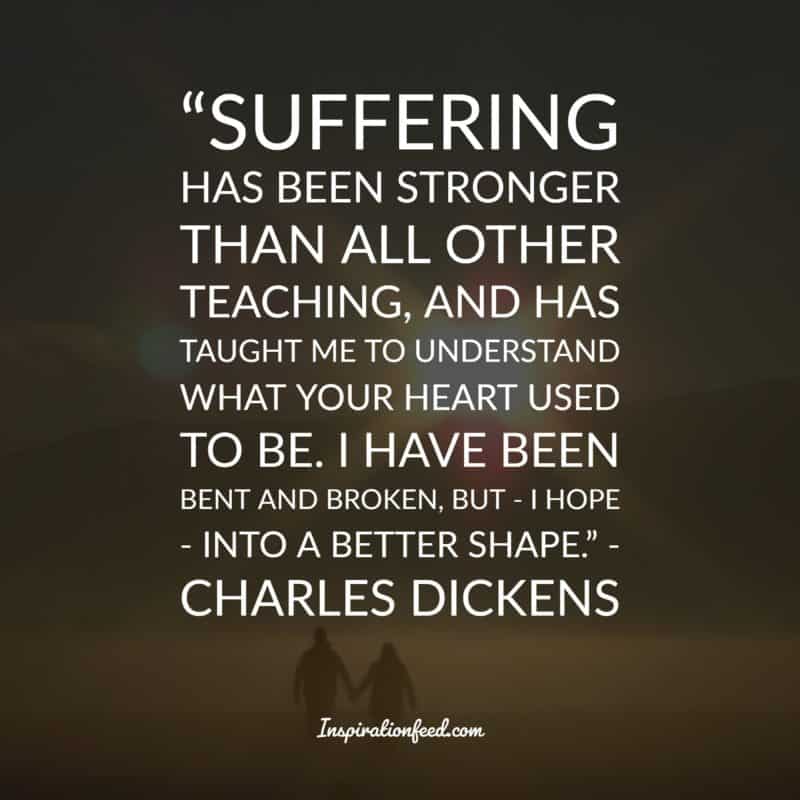 "Suffering has been stronger than all other teaching, and has taught me to understand what your heart used to be. I have been bent and broken, but – I hope – into a better shape." – Charles Dickens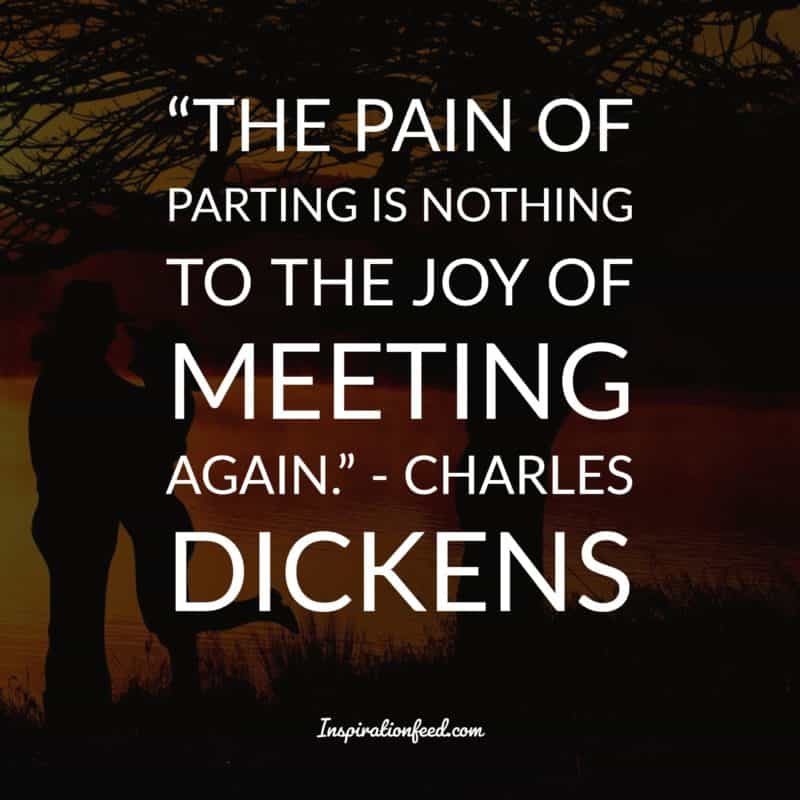 "The pain of parting is nothing to the joy of meeting again." – Charles Dickens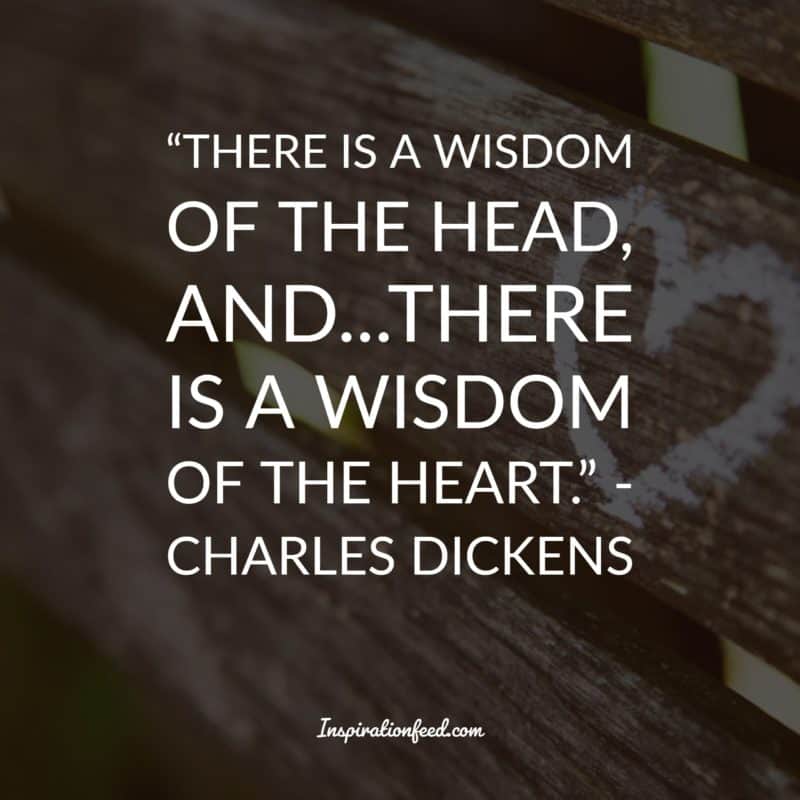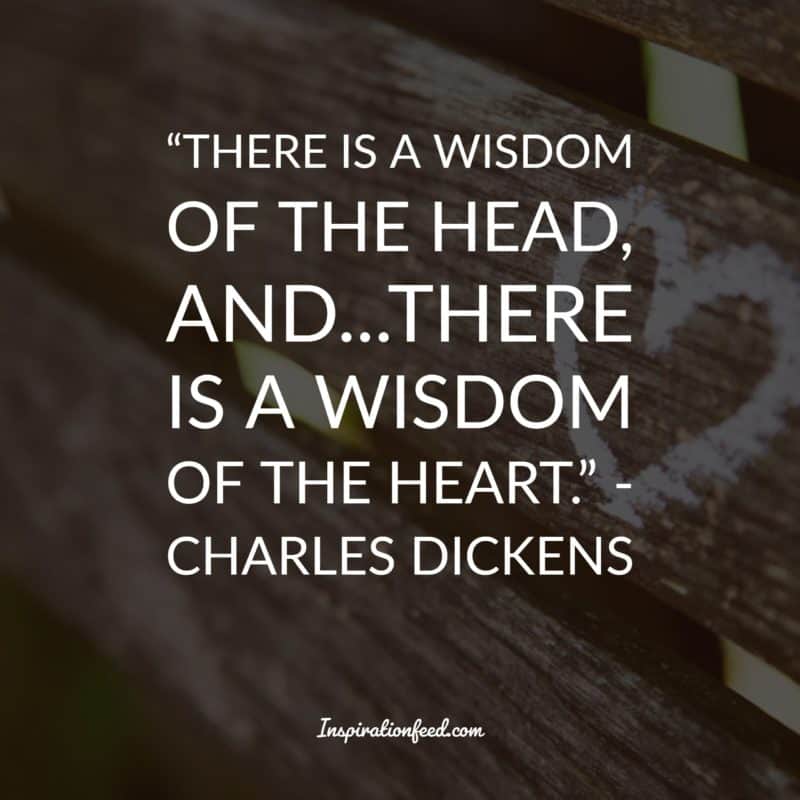 "There is a wisdom of the head, and…there is a wisdom of the heart." – Charles Dickens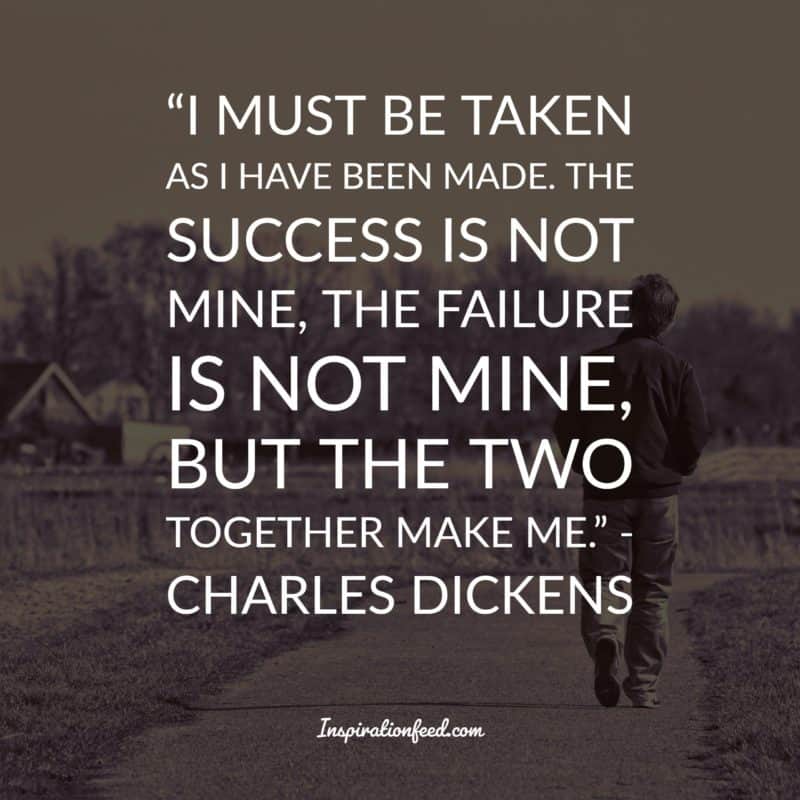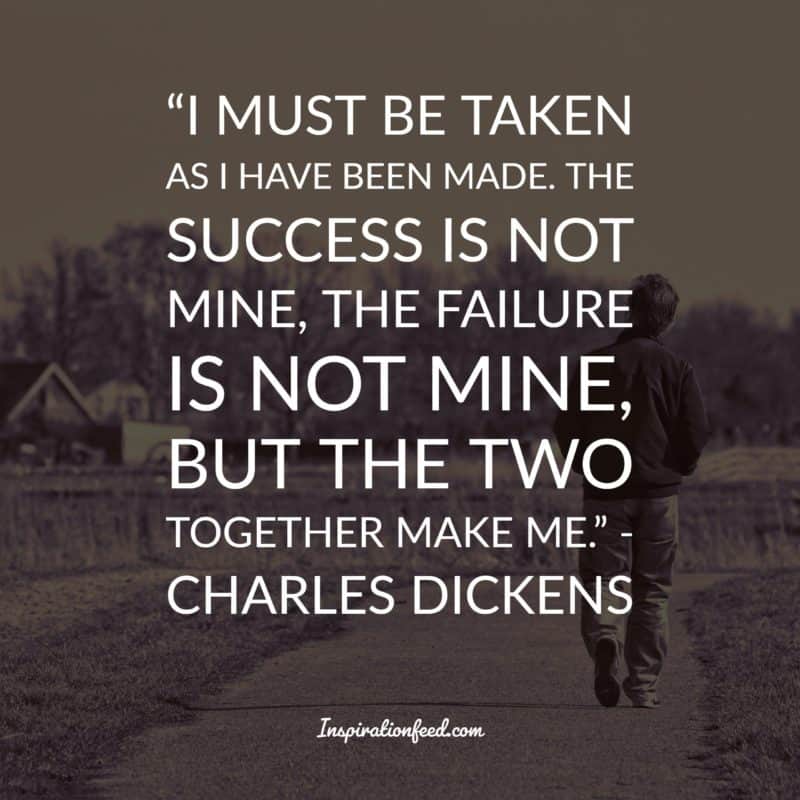 "I must be taken as I have been made. The success is not mine, the failure is not mine, but the two together make me." – Charles Dickens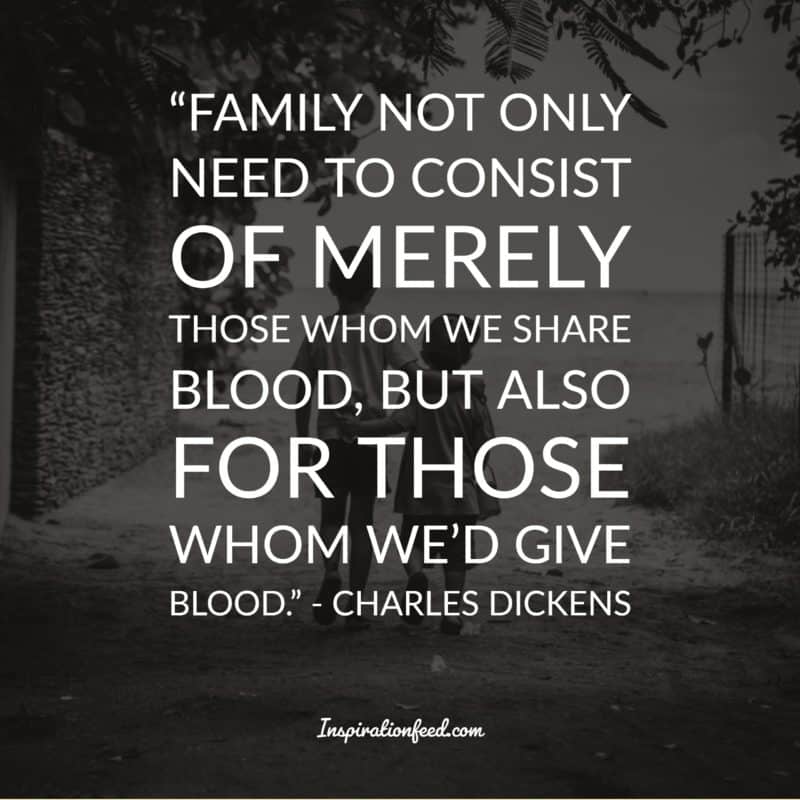 "Family not only need to consist of merely those whom we share blood, but also for those whom we'd give blood." – Charles Dickens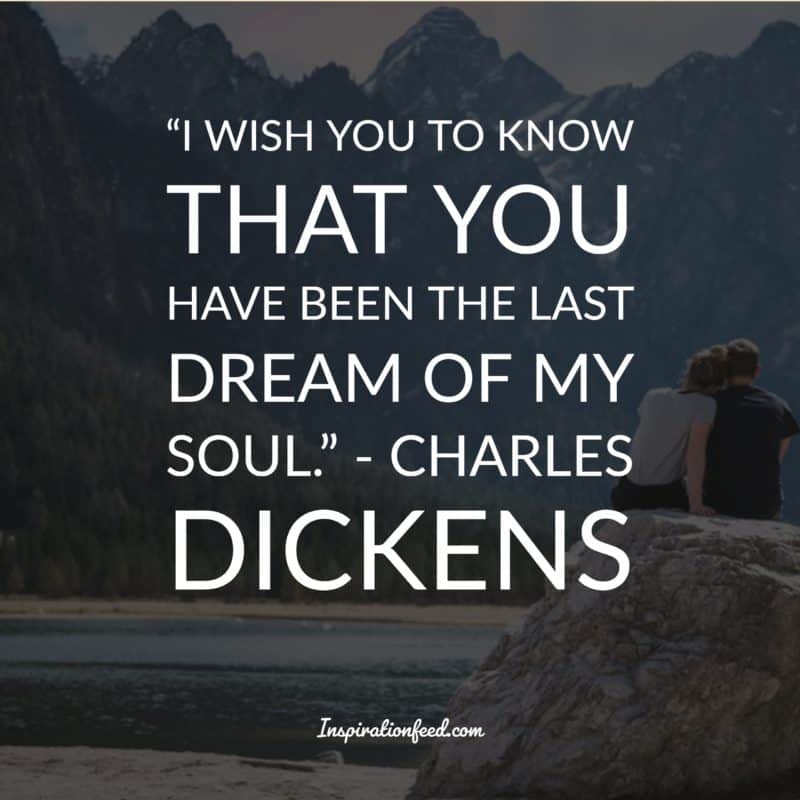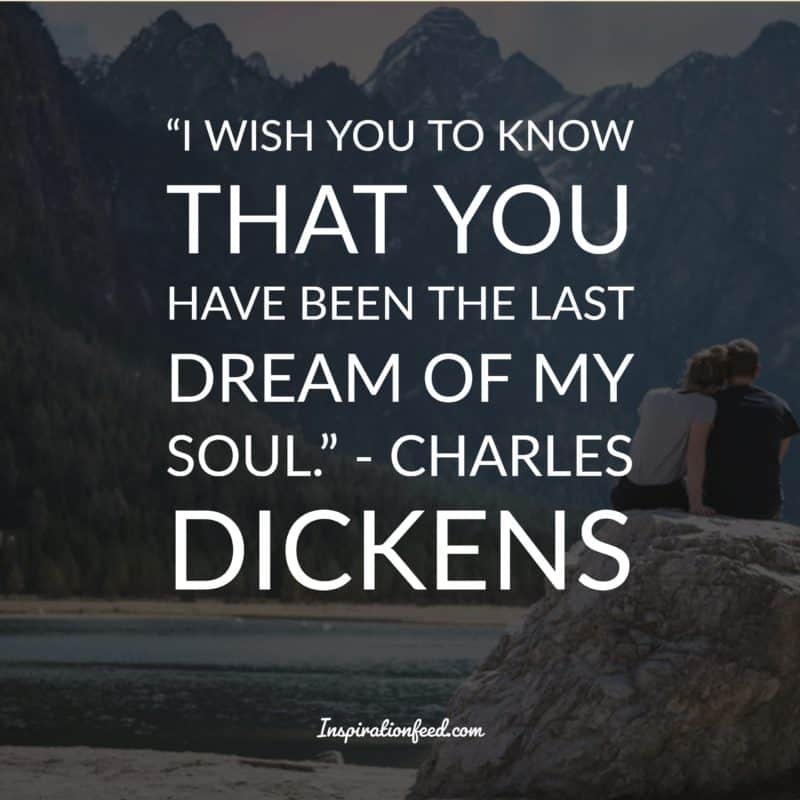 "I wish you to know that you have been the last dream of my soul." – Charles Dickens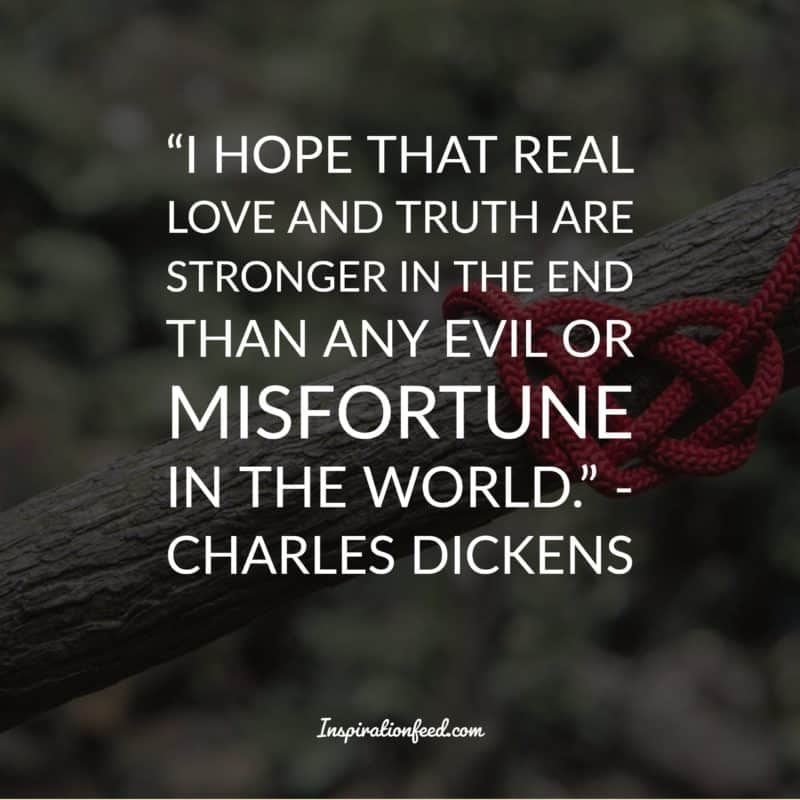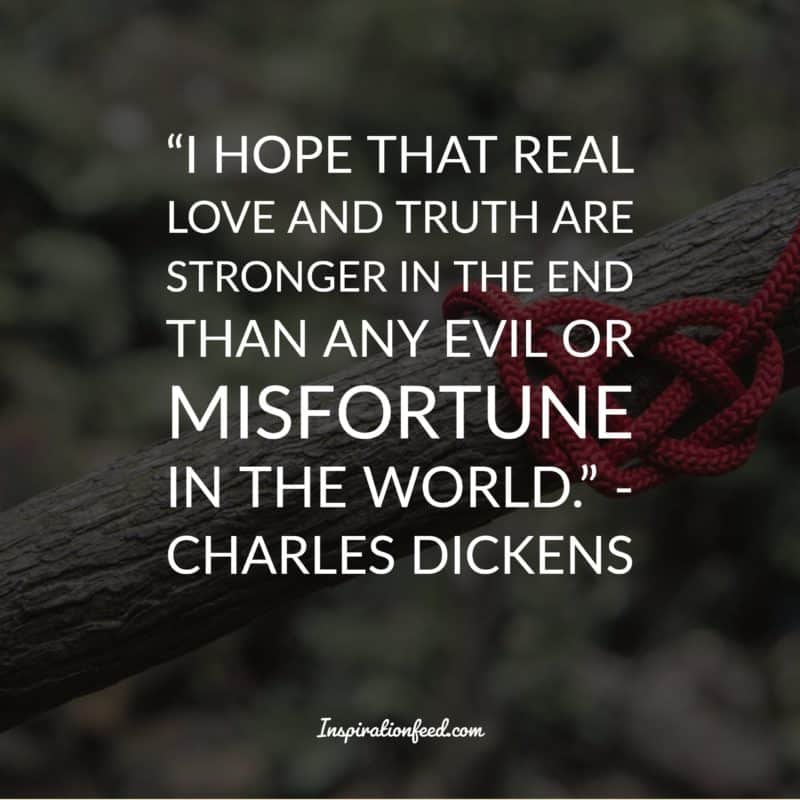 "I hope that real love and truth are stronger in the end than any evil or misfortune in the world." – Charles Dickens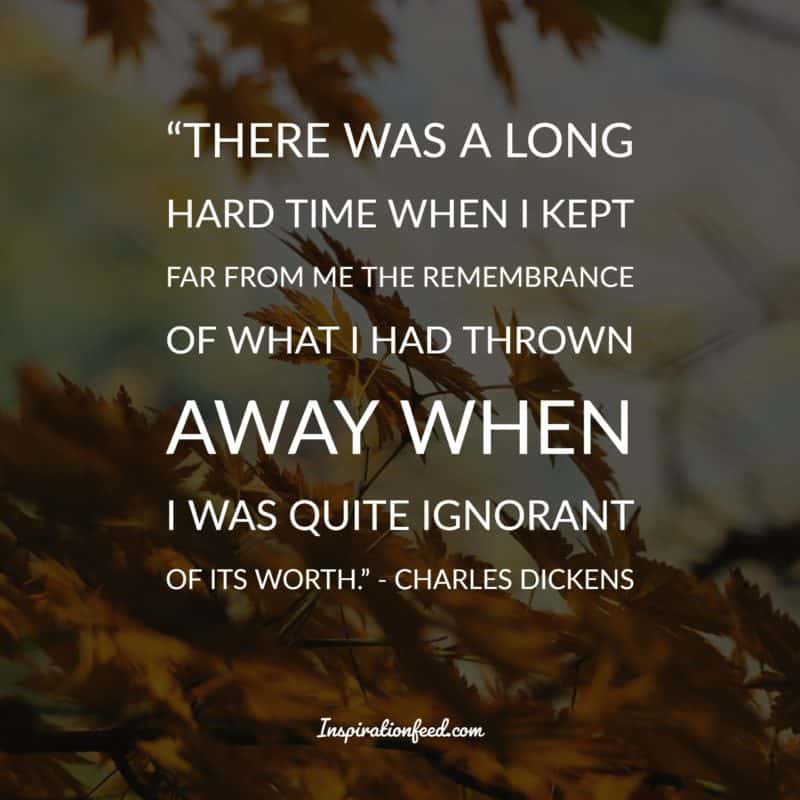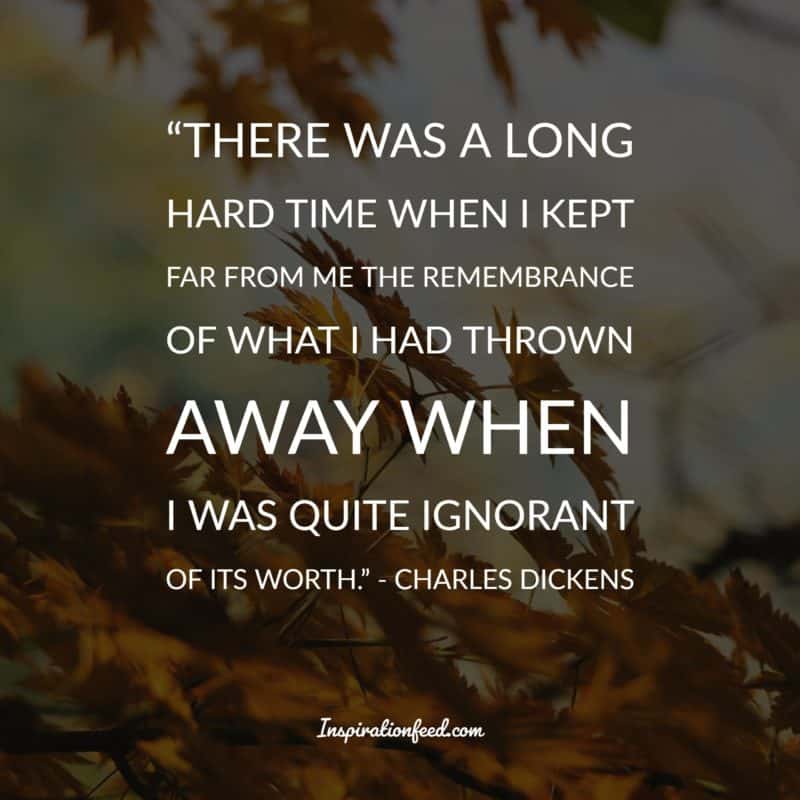 "There was a long hard time when I kept far from me the remembrance of what I had thrown away when I was quite ignorant of its worth." – Charles Dickens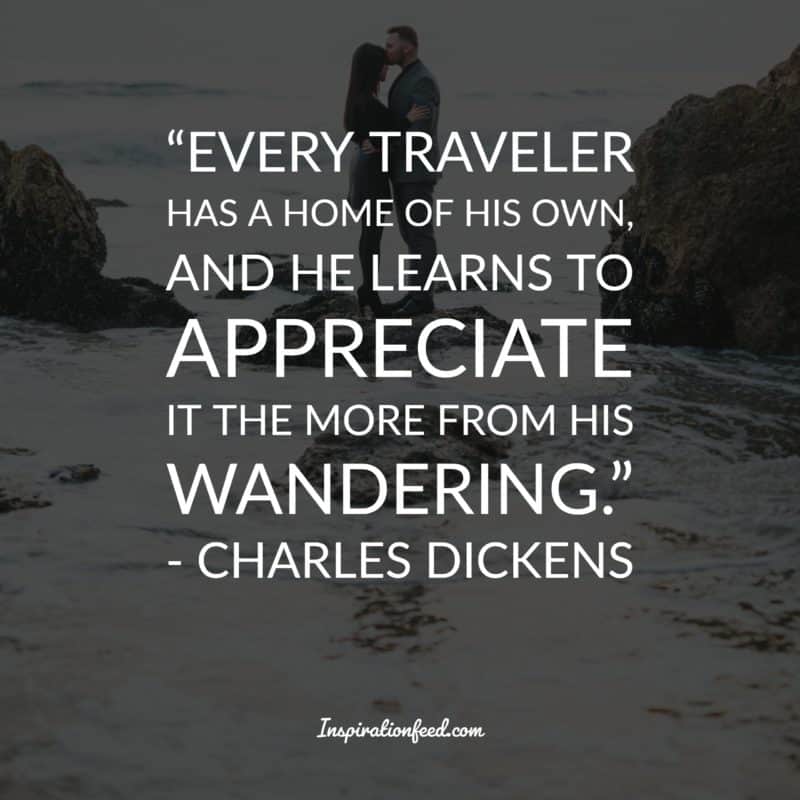 "Every traveler has a home of his own, and he learns to appreciate it the more from his wandering." – Charles Dickens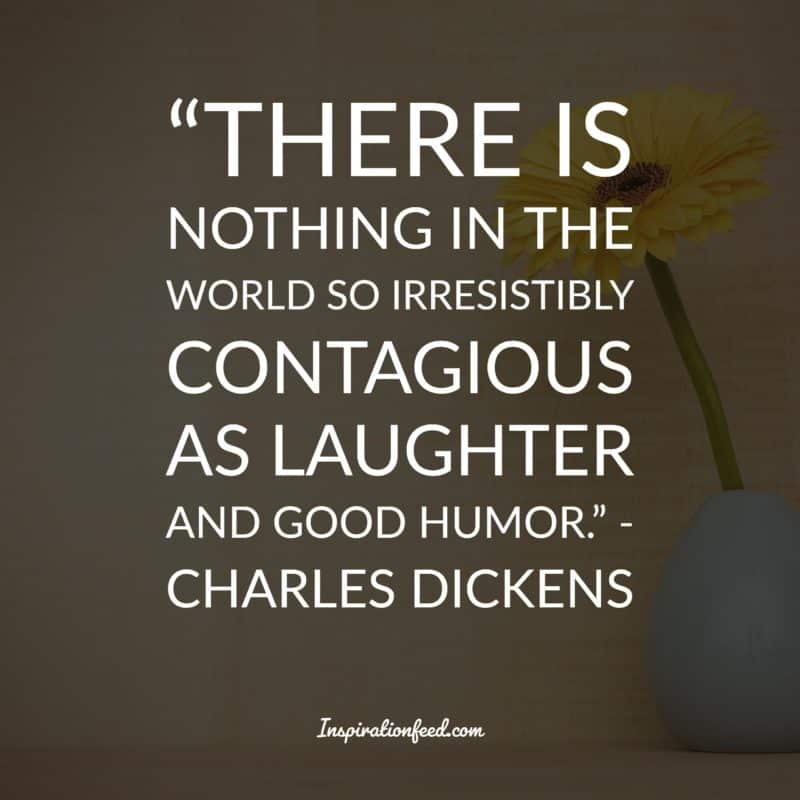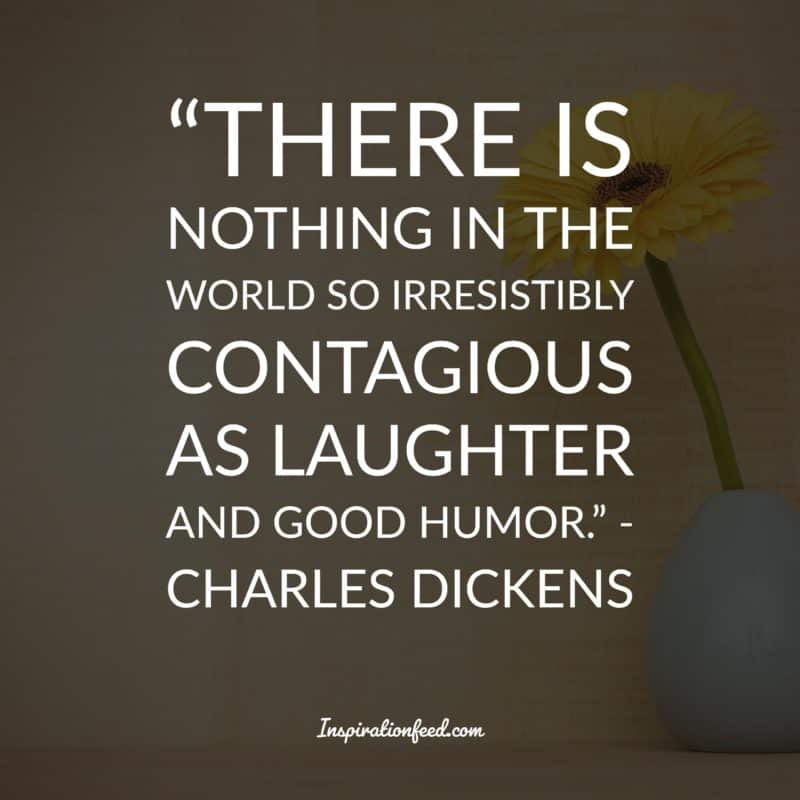 "There is nothing in the world so irresistibly contagious as laughter and good humor." – Charles Dickens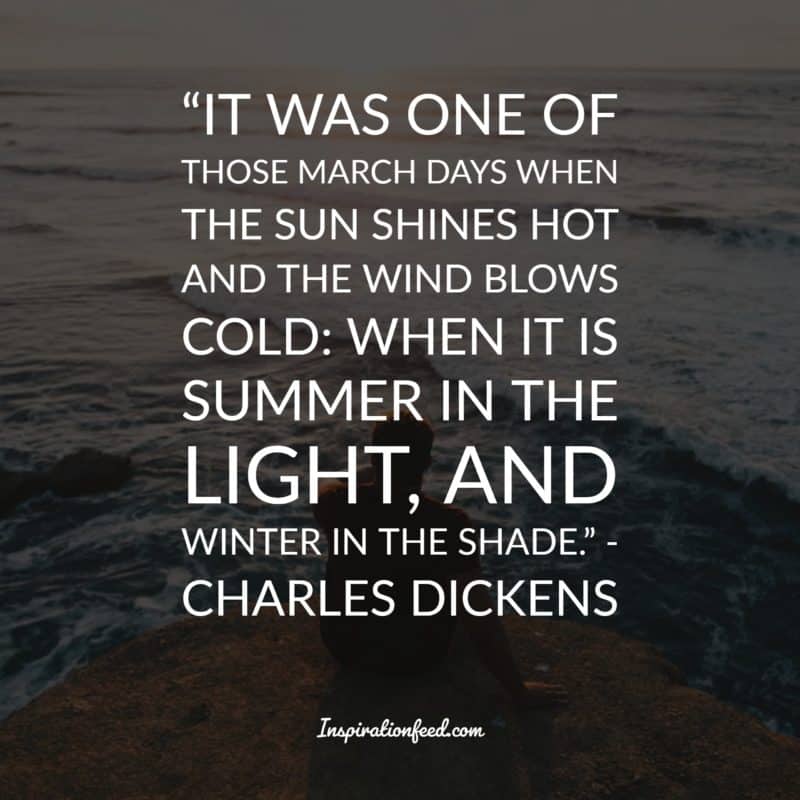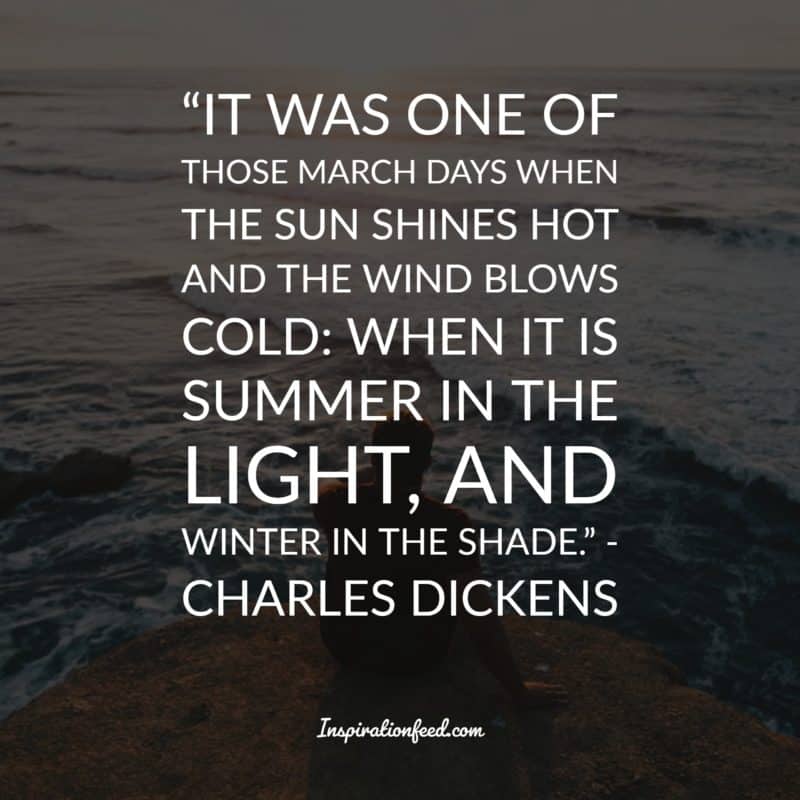 "It was one of those March days when the sun shines hot and the wind blows cold: when it is summer in the light, and winter in the shade." – Charles Dickens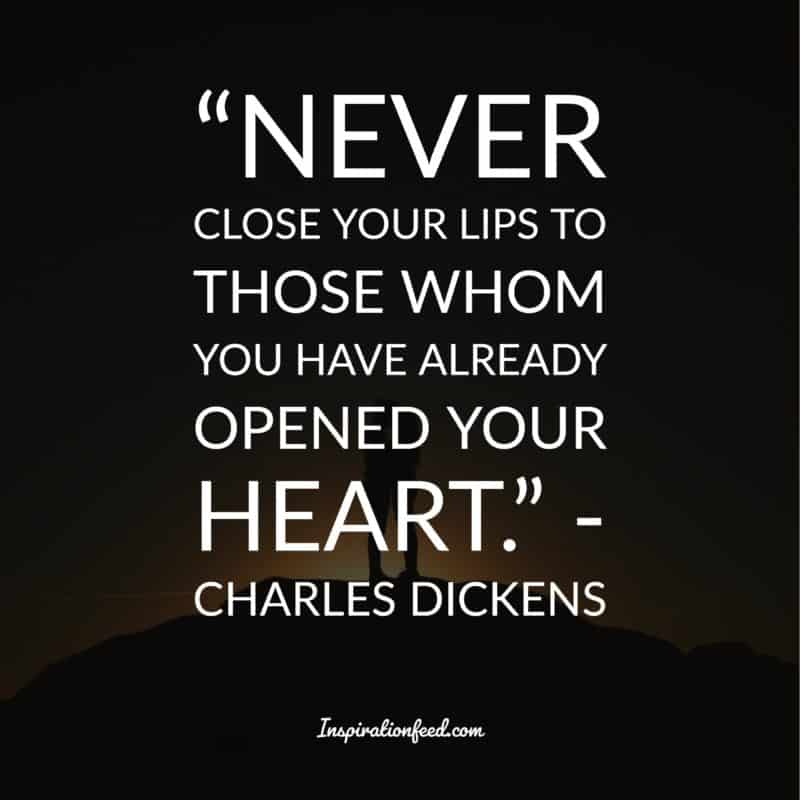 "Never close your lips to those whom you have already opened your heart." – Charles Dickens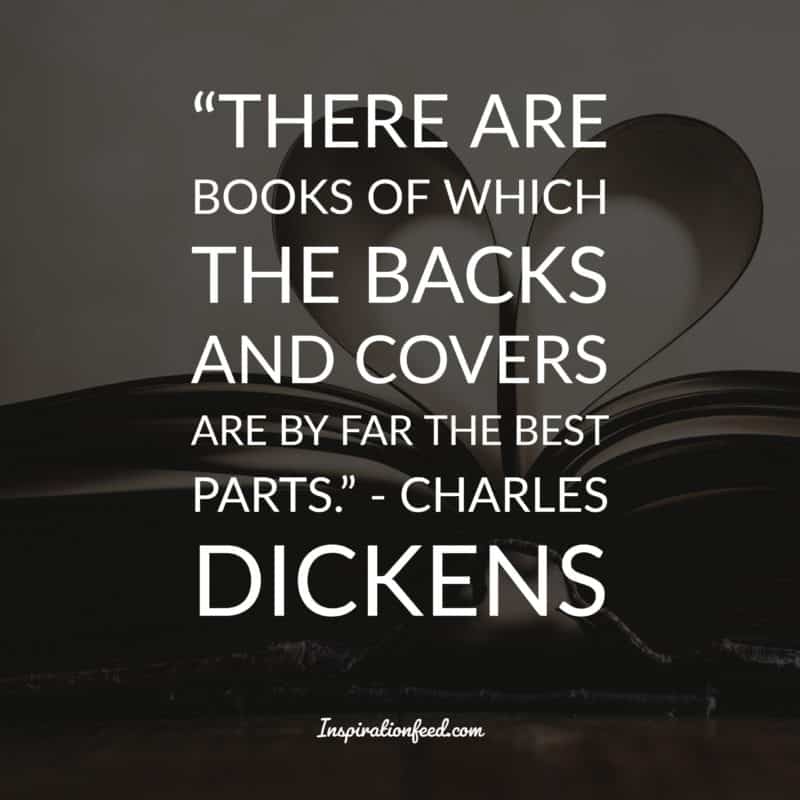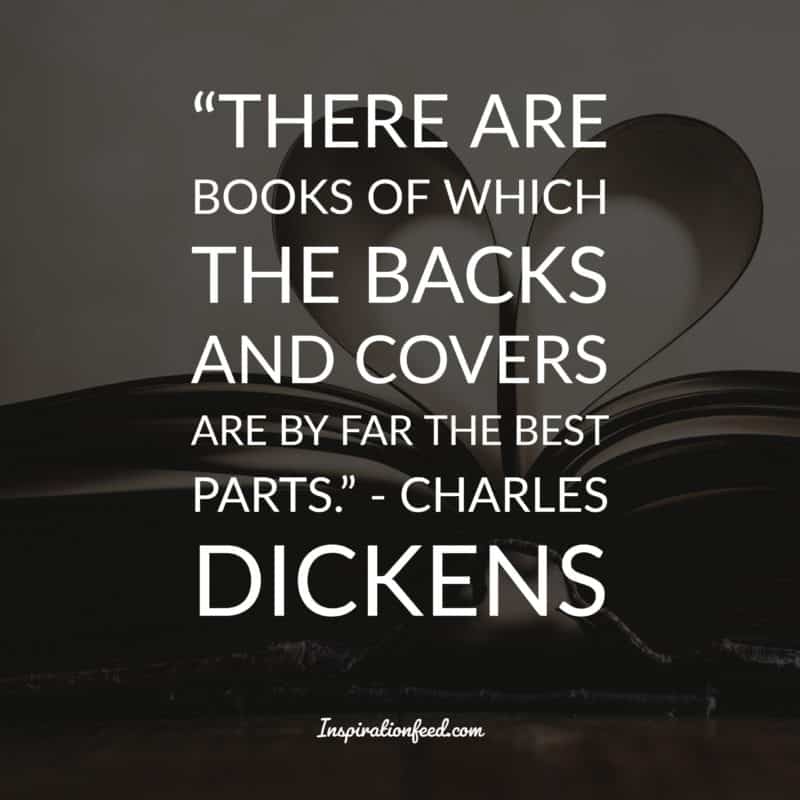 "There are books of which the backs and covers are by far the best parts." – Charles Dickens