Famously known as the man sporting the truly iconic toothbrush mustache, bowler hat, and cane, Charlie Chaplin is one of the most influential figures in motion pictures, particularly the silent film era.
Charles Spencer Chaplin was a renowned actor, director, screenplay writer, and producer, and had about 60 films in total. He also starred in most, if not all of them.
Early Days and Career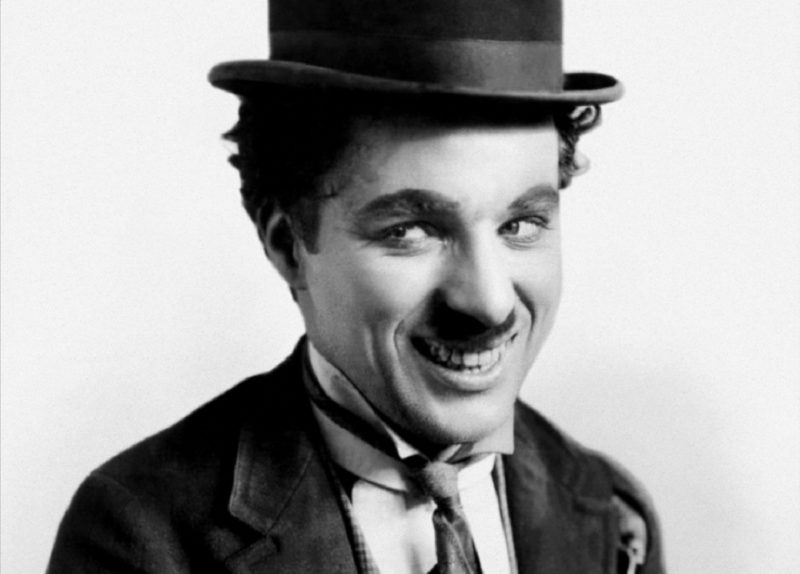 Born to two entertainers in London, England, in April 16, 1889, Chaplin started young in his career as a performer. His first act as a performer was an "accident"; his mother failed to reach the high notes and Chaplin was suddenly pulled from the crowd to sing. He then proceeded to perform a song called "Jack Jones".
Chaplin had a difficult time growing up. His mother was sent to the mental institution and his father provided little to no financial support to him and his brother, Sydney.
Charlie debuted as a member of "The Eight Lancashire Lads" and began to perform in music halls in many different locations. At 18, he began touring in the United States with a vaudeville troupe. Chaplin signed with Keystone Studios shortly after and asked his brother Sydney to become his manager. He later signed on with labels Essanay and Mutual.
He founded and created Chaplin Studios shortly after completing his contract with First National Studios. His last label was "United Artists", which he co-created with Mary Pickford, Douglas Fairbanks, and the famous D.W. Griffith.
Chaplin's Romantic Life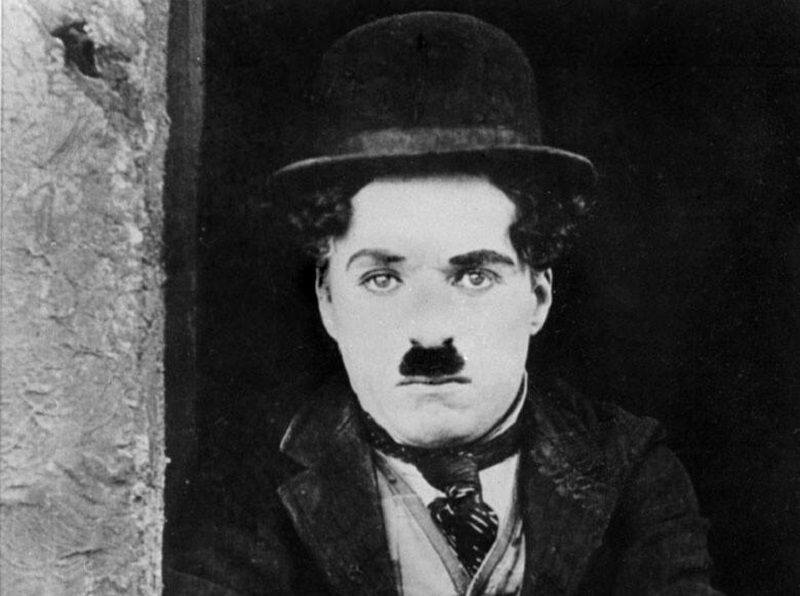 Chaplin married thrice in his lifetime. His first marriage was with Joan Barry. When their one-year relationship ended, Barry filed a paternity suit against Chaplin. It was only after 21 years that the child was proven to be not the biological kin of Chaplin, but he had already spent a lot of cash on penalties in the previous years.
Lita Grey was a sixteen-year-old actress when Chaplin married her. Chaplin was reportedly unhappy with the marriage that he frequently hid in his studio until Grey left on her own will with their two kids. His last marriage was with Oona O'Neill, who was 18 years old at that time. They had eight children and settled in Switzerland. 
The Little Tramp and Notable Works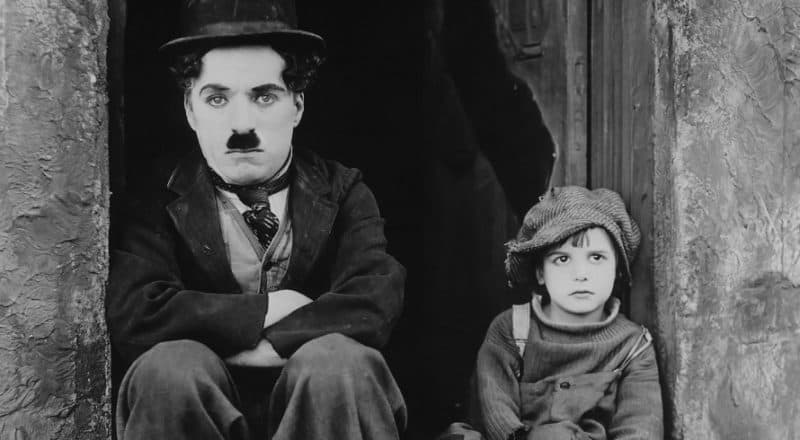 The Tramp, whose image is not complete without the famous toothbrush mustache, bowler hat, and cane, was a persona consistently portrayed by Chaplin in most of his films. His loosely-fit clothing plays a huge role in his persona as a childlike but dignified character.
He acts like a dignified gentleman but is also mischievous at times, and gets away with it, too. The Tramp was famously portrayed in Chaplin's silent films, and it was only when the film "Modern Times" was released in the 1930s that his voice was first heard.
Chaplin was famous for his silent films but his work transitioned as he progressed as a filmmaker. "A Woman of Paris" was the first film where Chaplin did not star as the main actor, but merely as a passerby. It was his take on a romantic drama about ill-fated lovers.
Another famous film he produced was "The Gold Rush", which is where he met his second wife, Grey. "City Lights" was a film memorable to Chaplin as they shot it for at least two years, and it was his first integration of sound production to a film.
Challenges and Controversies
Chaplin was investigated by the FBI and was eventually deported by the government of United States. He was denied re-entry since then. This is all because of his alleged involvement as a communist supporter in the era of the Second World War. The verdict was final in spite of him spending most of his life in the United States.
"The Great Dictator" was one of Chaplin's most controversial works. People kept claiming much resemblance between him and Adolf Hitler, who wore a similar mustache as Chaplin. It is to be noted that Chaplin's mustache was purely a product of his character, The Tramp.
Despite being known for silent films, "The Great Dictator" was a speaking film, and sparked much more controversy for conveying political messages during the war between Germany and Great Britain.
Remembering Charlie Chaplin
Until this day, his life and work as a renowned director and performer still holds great influence to aspiring and current filmmakers.
He was bestowed the rank of "Officer of the Legion of Honor" by the French government in 1952. 22 years later, he was selected by the British Empire to be a "Knight Commander". Also, in spite of being deported from the United States, he stepped foot in the country once again to receive an Academy Award for his valuable contributions in the motion picture industry.
Chaplin died on Christmas day in the year 1977 at age 88 of natural cause. His wife O'Neill, along with their eight children, was with him in his final moments.
Here are the best of Charlie Chaplin's quotes:
Charlie Chaplin Quotes
"Simplicity is a difficult thing to achieve." – Charlie Chaplin
"Life can be wonderful if you're not afraid of it. All it needs is courage, imagination … and a little dough." – Charlie Chaplin
"Imagination means nothing without doing." – Charlie Chaplin
"Laughter is the tonic, the relief, the surcease from pain." – Charlie Chaplin
"You'll never find rainbows if you're looking down." – Charlie Chaplin
"Let us strive for the impossible. The great achievements throughout history have been the conquest of what seemed the impossible." – Charlie Chaplin
"Perfect love is the most beautiful of all frustrations because it is more than one can express." – Charlie Chaplin
"A tramp, a gentleman, a poet, a dreamer, a lonely fellow, always hopeful of romance and adventure." – Charlie Chaplin
"I am a citizen of the world." – Charlie Chaplin
"Life is a beautiful magnificent thing, even to a jelly fish." – Charlie Chaplin
"We think too much and feel too little." – Charlie Chaplin
"Nothing is permanent in this wicked world – not even our troubles." – Charlie Chaplin
"What a sad business, being funny." – Charlie Chaplin
"We must laugh in the face of our helplessness against the forces of nature — or go insane." – Charlie Chaplin
"The deeper the truth in a creative work, the longer it will live." – Charlie Chaplin
"All I need to make a comedy is a park, a policeman and a pretty girl." – Charlie Chaplin
"I suppose that's one of the ironies of life – doing the wrong thing at the right moment." – Charlie Chaplin
"The saddest thing I can imagine is to get used to luxury." – Charlie Chaplin
"If you're really truthful with yourself, it's a wonderful guidance." – Charlie Chaplin
"I hope we shall abolish war and settle all differences at the conference table." – Charlie Chaplin
"Failure is unimportant. It takes courage to make a fool of yourself." – Charlie Chaplin
"I am what I am: an individual, unique and different." – Charlie Chaplin
"You'll find that life is still worthwhile, if you just smile." – Charlie Chaplin
"Life is a tragedy when seen in close-up, but a comedy in long-shot. To truly laugh, you must be able to take your pain, and play with it!" – Charlie Chaplin
"I remain just one thing, and one thing only, and that is a clown. It places me on a far higher plane than any politician." – Charlie Chaplin
"My pain may be the reason for somebody's laugh. But my laugh must never be the reason for somebody's pain." – Charlie Chaplin
"The mirror is my best friend because when I cry it never laughs." – Charlie Chaplin
"You need Power, only when you want to do something harmful otherwise. Love is enough to get everything done." – Charlie Chaplin
"A day without laughing is a day wasted." – Charlie Chaplin
"Life is a play that does not allow testing. So sing, cry, dance, laugh and live intensely, before the curtain closes and the piece ends with no applause." – Charlie Chaplin
"There are more valid facts and details in works of art than there are in history books." – Charlie Chaplin
"Simplicity of approach is always best." – Charlie Chaplin
"What do you want meaning for? Life is desire, not meaning!" – Charlie Chaplin
"In this world there is room for everyone, and the good earth is rich and can provide for everyone. The way of life can be free and beautiful, but we have lost the way. Greed has poisoned men's souls, has barricaded the world with hate, and has goose-stepped us into misery and bloodshed." – Charlie Chaplin
"We all want to help one another. Human beings are like that." – Charlie Chaplin
"The world is not composed of heroes and villains, but of men and women with all the passions that God has given them. The ignorant condemn, but the wise pity." – Charlie Chaplin
"Whomever lives, gambles with life." – Charlie Chaplin
"Machinery should be a blessing to mankind and not a curse." – Charlie Chaplin
"All artists experience a lull in their work. It is a period of replenishing the soil – of plowing in and turning under our past experiences and watering them afresh with new ones." – Charlie Chaplin
"Over the years I have discovered that ideas come through an intense desire for them; continually desiring, the mind becomes a watch-tower on the look-out for incidents that may excite the imagination – music, a sunset, may give image to an idea." – Charlie Chaplin
"The persecution of any minority is inhuman and unnatural. That belief is timeless and beyond change." – Charlie Chaplin
"Beauty is the spirit of all things, an exaltation, a psalm of life and death, of good and evil, of vileness and purity, of joy and pain, of hate and love—all of it incarnate in the object we see or hear. It is an empathy, a feeling into art or nature that we observe—all of it a singing harmony to our senses." – Charlie Chaplin
"How does one get ideas? By sheer perseverance to the point of madness." – Charlie Chaplin
"My happiest days are those in which I do good work." – Charlie Chaplin
"Making fun is serious business." – Charlie Chaplin
"I hope that the entertainment I give has some lasting effect on people. I hope they see the beauty that I myself am seeking. I am trying to express a beauty that embraces not only physical characteristics and scenes, but the true fundamental emotions of humanity. Beauty. Beauty is what I am after."  – Charlie Chaplin
"Remember, you can always stoop and pick up nothing." – Charlie Chaplin
"That which is apparent ends. That which is subtle is never-ending." – Charlie Chaplin
"A man is what a woman makes him and a woman makes herself." – Charlie Chaplin
"A man's true character comes out when he's drunk." – Charlie Chaplin