We are living in the golden age of digital content, with more interesting TV serious or being shown every day. Thus, purchasing a large TV might be a good idea to enjoy your life and have fun with friends or family members.
If you are looking for an advanced model, keep in mind that it is not a small investment. Most options available on the market would cost you a lot of money. That's why it is very important to consider carefully before deciding.
Keep reading this post to learn how to choose the best 90 to 100-inch TVs on the market.
1. Types of Screen
While there are many types of a TV screen, there are three main categories that many people often choose:
LCD or liquid crystal display is characterized by a system of small colored cells that can display images on a screen. This type uses backlighting, thus providing better edge lighting. A drawback is that LCD models tend to be equipped with old technologies and often have bulky designs.
LED or light-emitting diode utilizes the same system LCD cells, but they light the screen with compact LEDs. This allows for more vivid images and energy efficiency. LED models are also slimmer and more affordable than other products. However, there might be some problems with rapid motion.
OLED or organic light-emitting diode contains a film with organic carbon between conductors. This enables each pixel to light separately, which allows for complete color control. OLED models are more and more popular thanks to many great features. However, they tend to be quite costly, especially when you have a tight budget.
2. Size
TVs come in a large range of sizes, from super large 80-inch models to super-compact 20-inch units. There are many factors to consider when it comes to size. These include:
Screen size: The decision on screen size is up to your preferences and purposes. For instance, if you want a large unit for the living room, then it is understandable to choose a larger model than those for a bedroom.
Viewing distance: Ideally, the recommended distance for watching TV is around 1.5 to 3 times the height of the TV. If you buy a too small model, it is hard to see every detail. A too large TV would lead to some vision issues in the long run.
Room size: The size of the space that you plan to position the TV is also an important factor. A big model would occupy the whole living room and draw attention away from other features or decors.
3. Resolution
The resolution is basically the number of pixels that a TV screen can display. More pixels mean higher resolutions and sharper pictures. These days, most models have either UHD or HD resolution.
HD models have a resolution of either 720p (1280x720p) or 1080p (1920x1080p)
UHD models or 4K have a resolution of up to 2160p (3840x2160p). This type of screen can display small objects sharply, but it tends to be more expensive than HD TVs.
4. HDR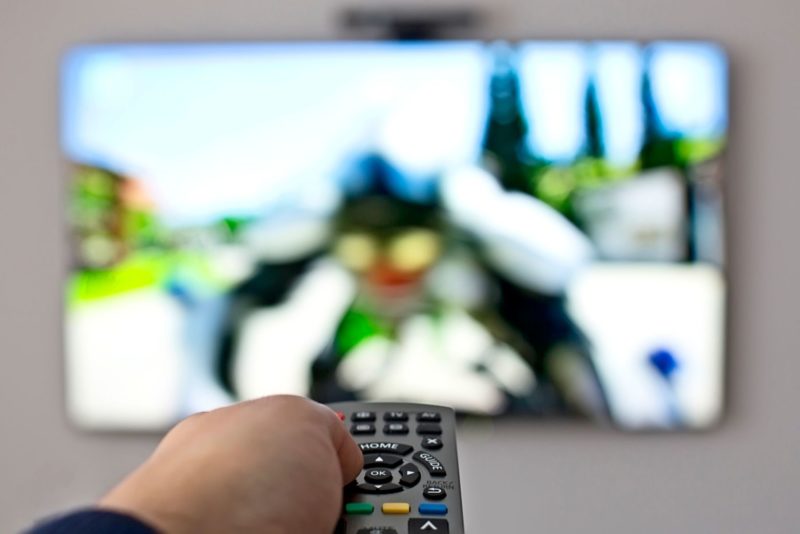 HDR stands for high dynamic range, a special feature in many UHD TVs. In general, this reading symbolizes the levels of brightness, colors, or contrast. Units with higher HDRs mean better quality of pictures.
However, there is not a single standard for the HDR at the same time. Therefore, consult an expert before deciding on this factor.
5. Smart Features
Last but not least, modern TV models come in a variety of smart features to meet increasing demands. Most units are not Wi-Fi compatible so that you would connect with your streaming services, such as Prime Video, Hulu, or Netflix. Many TVs can also be used with Goggle Home or Alexa to command with your voices, set schedules, as well as change channels easily.
Conclusion
The TV plays an important role in the living space of many households. It is where everyone gathers and spends time together after a long day at work or school. Therefore, make sure to consider all of these factors carefully before making the final decision on a 90 to 100-inch TV.
With a good buy, you can improve your quality of life and bring more fun to other family members.