Who Is Chris Hemsworth?
Christopher Hemsworth, popularly known as Chris Hemsworth, is an Australian actor who is best known for his role as Thor in eight films by Marvel Cinematic Universe, starting with Thor in 2011. In addition to Thor, Hemsworth has also appeared in scores of other award-winning movies and television series.

Besides acting, Chris Hemsworth is also a model. He has continually worked on his physique and is considered one of the sexiest men on the planet.
Quick Facts
| | |
| --- | --- |
| Full Name: | Christopher Hemsworth |
| Popular Name: | Chris Hemsworth |
| Gender: | Male |
| Birth Date: | August 11, 1983 |
| Age: | 39 years |
| Parents: | Craig Hemsworth and Leonie Hemsworth |
| Siblings: | Liam Hemsworth and Luke Hemsworth |
| Birth Place: | Melbourne, Australia |
| Nationality: | Australian |
| Ethnicity: | English, Scottish, German, Irish, and Dutch |
| Education: | Heathmont College |
| Marital Status: | Married  |
| Sexual Orientation: | Straight |
| Wife/Spouse: | Elsa Pataky |
| Children: | India Rose Hemsworth, Sasha Hemsworth, and Tristan Hemsworth |
| Dating: | N/A |
| Net Worth: | USD 130 million  |
| Source of Wealth: | Acting, Modeling, and Other Ventures |
| Height: | 6′ 3″ (1.9 m) |
| Weight: | 92 kg; In pounds: 203 lbs. |
Early Life and Career Information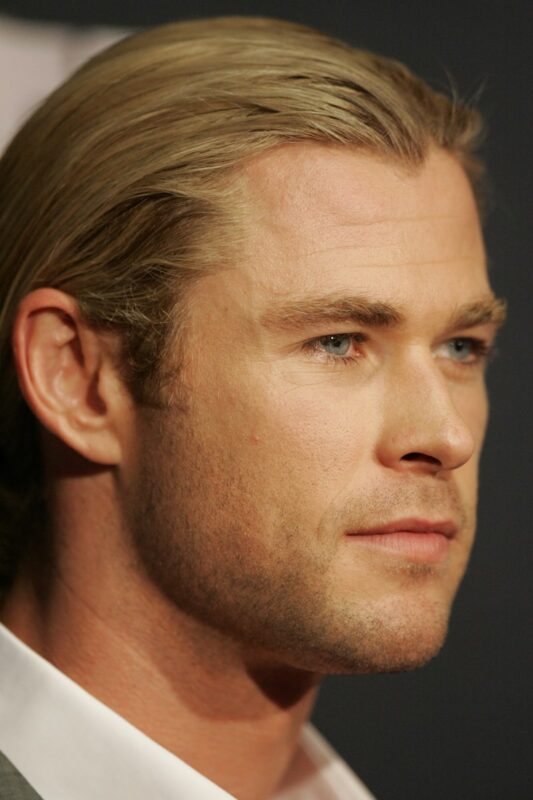 Chris Hemsworth was born on August 11, 1983, in Melbourne, Australia, to Craig Hemsworth and Leonie Hemsworth. His father was a social-services counselor, whereas his mother was an English teacher.

Hemsworth began his acting career in the early 2000s by landing various roles in several television series. In 2002, he starred as King Arthur in two episodes in the fantasy television series, Guinevere Jones. The same year, he also made appearances in Neighbours and Marshall Law.

In 2003, Hemsworth appeared in an episode of The Saddle Club. His acting star kept shining brighter and in 2004, he became one of the cast in the critically-acclaimed Australian soap opera, Home and Away. He stayed with the series until 2007 and began his Hollywood film career.

As a Hollywood actor, Hemsworth rose to prominence in 2009 after accepting the role of George Kirk in the movie Star Trek. While he appeared in the film for only five minutes, he made it count.

Following his splendid performance in Star Trek, Hemsworth was able to land roles in several other Hollywood blockbusters, including A Perfect Getaway and Ca$h.

In 2011, Chris Hemsworth eventually became a household name in Hollywood after playing the role of Thor in the movie's first installment. He has since reprised his role in several other Thor sequels, including The Avengers, Avengers: Age of Ultron, Avengers: Endgame, Avengers: Infinity War, Thor: The Dark World, and Thor: Ragnarok.

The following are other movies that Chris Hemsworth has starred in:

• Snow White and the Huntsman (2012),
• The Cabin in the Woods (2012),
• Red Dawn (2012),
• Rush (2013),
• Blackhat (2015),
• Ghostbusters (2016), and
• Men in Black: International (2019)
Chris Hemsworth's Net Worth
Chris Hemsworth's net worth, as of 2023, was a staggering $130 million. Hemsworth has consistently been ranked among the highest-paid Hollywood celebrities. In 2014, 2015, and 2018, he made Forbes' list of the World's Highest Paid Actors. He also made the Forbes' list of the Highest Paid Celebrities in 2018 (emerging 31st) and in 2019 (coming in 24th).

The following are Hemsworth's earnings over the years:

• Earned $58 million from his various endeavors in 2013, much of which came from his role in Rush and Thor
• Earned $27 million in 2015
• Earned $31.5 million between June 2016 and June 2017
• Earned $64.5 million between June 2017 and June 2018
• Earned $75 million between June 2018 and June 2019

Although he has appeared in scores of movies since he turned professional, Chris Hemsforth's most commercially successful movie so far is Thor: The Dark World. He reportedly earned a cool $35 million from the movie.

The following are other commercially successful films that Chris Hemsworth has starred in:

• Avengers: Endgame – Earned $15 million
• Avengers: Age of Ultron – Earned $5.4 million
• Extraction – Earned $5 million
• Huntsman – Earned $5 million
• Snow White – Earned $5 million

In addition to acting, Hemsworth has continually pursued his modeling career. His physique and exercise routines have been the subject of some of the world's best media outlets, including Men's Health, The Times of India, Entertainment Tonight, Metro, and MensXP. And in 2014, People magazine named him the Sexiest Man Alive.

Hemsworth has since leveraged his popularity as a model to create his own fitness app, known as Centr. Centr is a subscription-based app that offers lots of nutrition, exercise, and wellness routines to its clients.

Like many Hollywood celebrities, Chris Hemsworth has also entered into a couple of lucrative endorsement contracts. The actor reportedly makes as much as $1.3 million in annual endorsement earnings. In 2015, Hemsworth inked a deal with TAG Heuer, where he became the company's brand ambassador.
He has also partnered with the Australian Football League to undertake various campaigns, as well as appeared in some AFL's commercials. More recently, Chris Hemsworth partnered with Boss Bottled, a men fragrance by Hugo Boss.

So, how does Chris Hemsworth's net worth compares to that of his brothers?

While they've all achieved remarkable acting success, Chris Hemsworth is unarguably the richest of the three Hemsworth brothers. His net worth is more than four times that of Liam Hemsworth, who is around $30 million rich. Luke Hemsworth comes last, with a net worth of about $5 million.
Lessons from Chris Hemsworth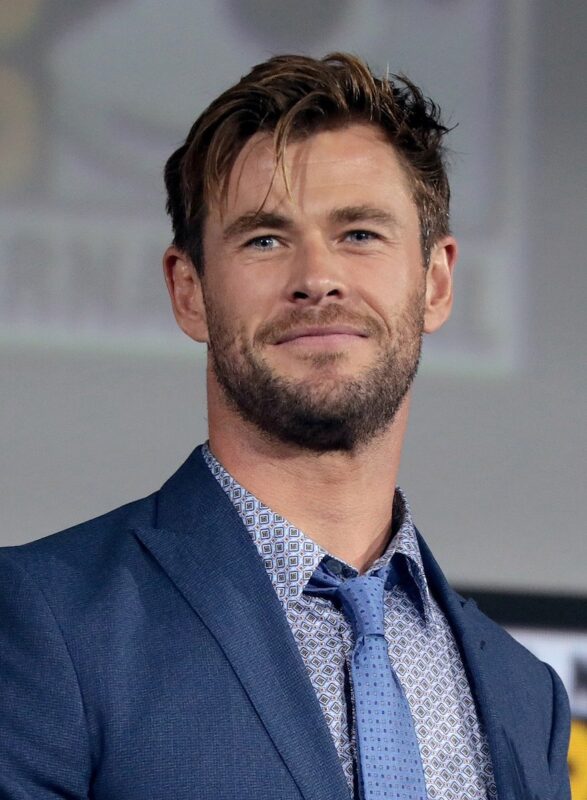 1. Know your worth

At some point during his acting career, Chris Hemsworth realized that he could also model. He took advantage of his good looks and sexy physique to launch the subscription-based fitness app, Centr.

2. Family comes first

Although he has established himself as a Hollywood A-lister, Hemsworth believes that family comes before anything else. That's why in 2015, he moved with his family from Los Angeles to the quieter neighborhoods of Byron Bay in Australia.

3. Give back

Chris Hemsworth may not be one of the world's most popular philanthropists. But he has given back at every opportunity he can find. In 2014, he donated fees for his participation in the Australian Football League's 'Everything's Possible' campaign to the Australian Children Foundation.
Famous Quotes by Chris Hemsworth
"For me, life is about experience and being a good person."
"Growing up, my parents were my heroes, in the way they conducted their lives."
"I feel like I'm ready for any dangerous situation that might come my way, provided I have a hammer on me."
"People who put themselves on the line and sacrifice their own safety for the greater good and for others, and anyone in any profession whose concern is the welfare for other people instead of the individual, are inspiring and important."
"You get the part, sign the contract and start to realize millions of people follow this guy and know more about your character than you do."
Wrap Up
Chris Hemsworth began his acting career in Australia. But it was not until he moved to Hollywood that he achieved international fame. Although he has since moved back to Australia, Hemsworth remains a Hollywood A-lister, with tons of achievements to his name.