Last Updated on March 8, 2022
Who Is Chris Rock?
Christopher Julius Rock, popularly known as Chris Rock, is an American actor, comedian, screenwriter, film producer, and director. Chris Rock has been the face of stand-up comedy for several years, and has also appeared in scores of critically acclaimed films, mostly in supporting roles.
Rock's comedy and acting career spans more than 35 years, making him one of the only few comedians to have commanded the spotlight for that long. As a comedian, Chris Rock covers various genres, including black culture, human sexuality, racism and race relations, topical sociopolitical issues, and marriage.
Quick Facts
| | |
| --- | --- |
| Full Name: | Christopher Julius Rock |
| Popular Name: | Chris Rock |
| Gender: | Male |
| Birth Date: | February 7, 1965 |
| Age: | 56 years |
| Parents: | Julius Rock and Rosalie Rock |
| Siblings: | Charles Rock (deceased), Tony Rock, Kenny Rock, and Jordan Rock |
| Birth Place: | Andrews, South Carolina |
| Nationality: | American |
| Ethnicity: | African-American |
| Education: | James Madison High School, Black Nexxus, and Stuyvesant High School |
| Marital Status: | Divorced. Formerly married to Malaak Compton-Rock |
| Sexual Orientation: | Straight |
| Wife/Spouse: | N/A |
| Children: | Lola Simone Rock and Zahra Savannah Rock |
| Dating: | N/A |
| Net Worth: | USD 100 million (as of July 1st, 2021) |
| Source of Wealth: | Acting and Voice Acting, Comedy, Film and Television Production, Film Writing and Directing, and Other Ventures |
| Height: | 5′ 10″ (1.78 m) |
| Weight: | 76 kg; In pounds: 165 lbs. |
Early Life and Career Information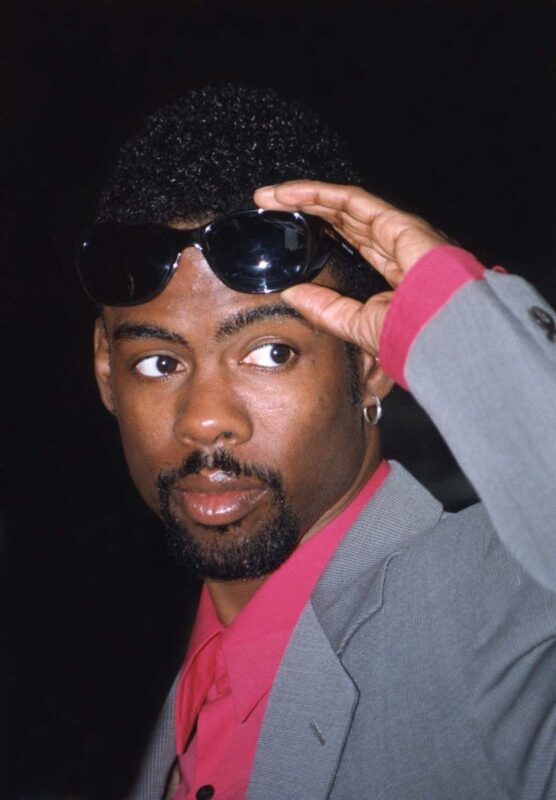 Chris Rock was born on February 7, 1965, in Andrews, South Carolina, to Julius Rock and Rosalie Rock. His father was a truck driver and newspaper deliveryman, whereas his mother was a teacher and social worker.
Growing up, Rock faced countless incidences of abuse, mostly on account of his race. The bullying and beating he received from white students came to a breaking point while he was attending James Madison High School.
By the time his parents withdrew him from the school, the damage was already done, as Rock opted to drop out of school altogether. He took a few menial jobs, mostly in fast-food restaurants, before venturing into acting.
Chris Rock kicked off his career in the entertainment industry as a stand-up comedian in 1984. At the time, he was performing at the New York City-based club, Catch a Rising Star. He continued to showcase his talents at the club and went on to land a few acting roles, including in the television series, Miami Vice.
Rock's efforts piqued the interest of renowned comedians at the time, particularly Eddie Murphy. The two became friends, and it's from that friendship that Rock landed his debut film role in 1987's Beverly Hills II.
Chris Rock gained wider recognition in the early 90's as a cast member of Saturday Night Live. He leveraged the popularity he had garnered from the show as his ultimate springboard to the movie industry. His first comedy album, Born Suspect, further cemented his spot as one of the most promising comedians of the 90s.
In addition to several standups for the HBO, Chris Rock has since starred and featured in scores of critically acclaimed and commercially successful films, including:
• New Jack City (1991),
• Boomerang (1992),
• The Immortals (1995),
• Beverly Hills Ninja (1997),
• Down to Earth (2001),
• Bad Company (2002),
• Head of State (2003),
• Madagascar series (2005 – 2012),
• The Longest Yard (2005),
• Grown Ups (2010),
• 2 Days in New York (2012), and
• Top Five (2014)
Besides acting and comedy, Chris Rock has also produced a few successful movies and television shows. He is mostly credited for creating and producing the semi-autobiographical sitcom, Everybody Hates Chris. The show aired a total of 88 episodes from 2005 to 2009.
Chris Rock Net Worth
As of July 1st, 2021, Chris Rock had a net worth of $100 million. His fortunes could have been higher than that, were it not for his expensive divorce with former wife of 20 years, Malaak Compton. The divorce cost him a whopping $40 million in liquid assets and real estate properties.
That notwithstanding, Chris Rock has held onto his spot as one of the highest-paid actors and comedians over the years. He earned $60 million from June 2016 to June 2017, $30 million from June 2017 to June 2018, and $42 million in 2019.
The following are Rock's Notable earnings over the years:
• 1987 – Earned $600 for his role in the movie Beverly Hills Cops II,
• 1991 – Earned $11,000 for his role in the movie New Jack City,
• 1998 – Earned $2 million for his role in the movie Lethal Weapon 4, and
• 2016 – Earned $40 million for his deal with Netflix for two stand-up specials
Other ways Chris Rock earns include flipping real estate properties and monetized ads on his Instagram account.
Life Lessons from Chris Rock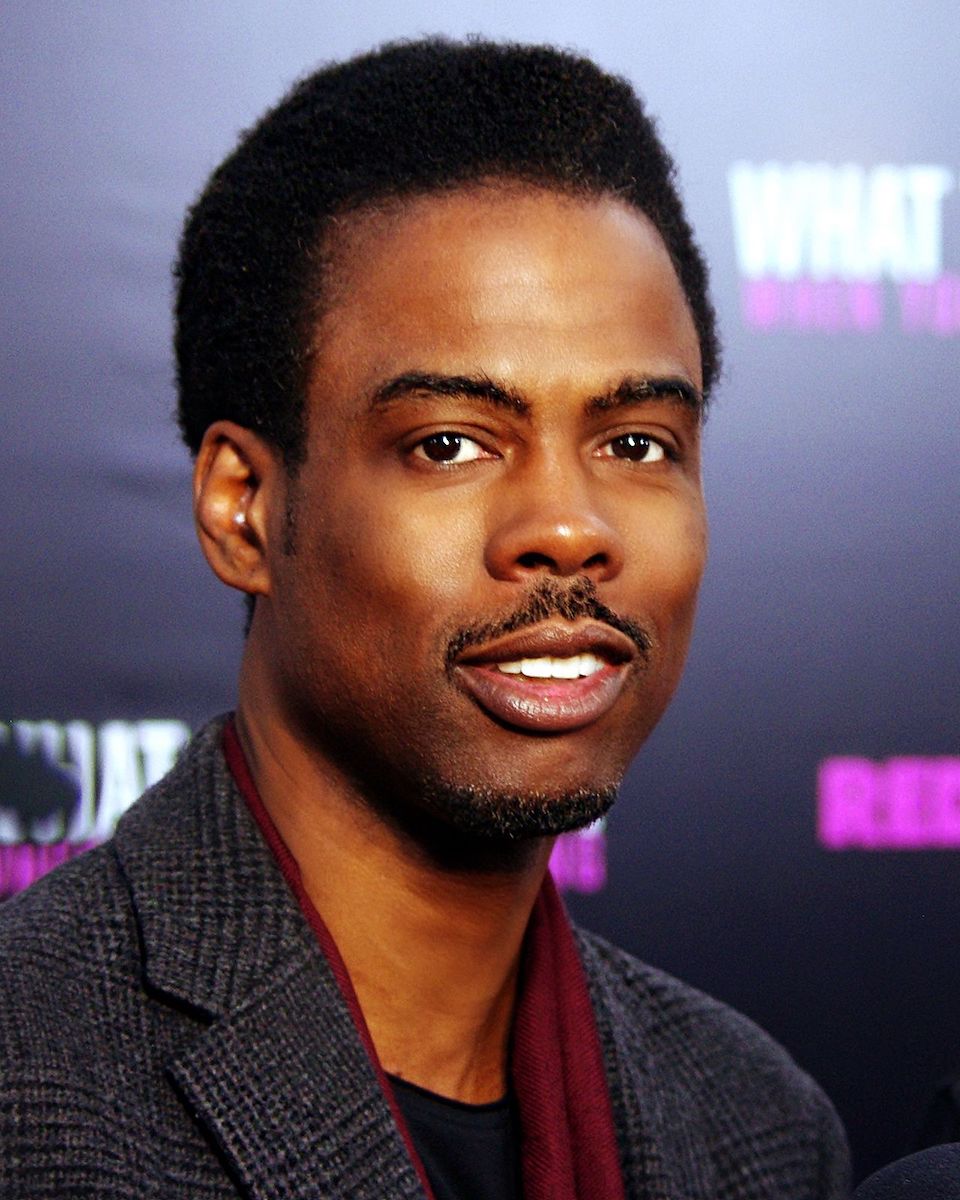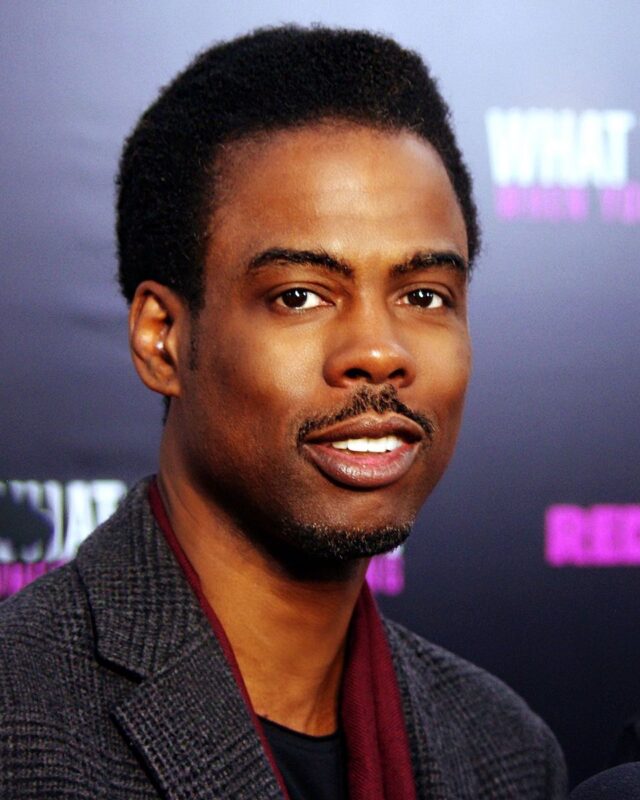 1. Be consistent
Chris Rock has been in the industry for more than 35 years. It takes consistency and passion for your job to last that long.
2. Have a thick skin
Thanks to his black ethnicity in predominantly white neighborhoods, Chris Rock faced a rather tumultuous childhood. He was frequently bullied by white students and had to drop out of school. However, he didn't let all that go to his head. Otherwise, he would have wound up a miserable dude regretting why he was born black.
3. Partner with people who can help you grow
During the nascent years of his acting career, Chris Rock forged a friendship with Eddy Murphy. Thanks to the friendship, Rock was able to land his first film role. He has since collaborated with scores of other accomplished actors, screenwriters, and producers.
Famous Quotes by Chris Rock
"Every town has the same two malls: the one white people go to and the one white people used to go to."
"If a woman tells you she's twenty and looks sixteen, she's twelve. If she tells you she's twenty-six and looks twenty-six, she's damn near fourty."
"Men are only as unfaithful as their options."
"There are only three things women need in life: food, water, and compliments."
"You don't pay taxes – they take taxes."
Conclusion
Chris Rock is undoubtedly one of the most talented actors and comedians on the planet. He is only one of the few comedians that can pick on a taboo topic like race and run away with it, much to the delight of his audience.