Last Updated on March 3, 2023
Who Is Chris Tucker?
Christopher Tucker is an American actor and stand-up comedian. Tucker rose to prominence as a stand-up performer in the 1990s.

He gained widespread recognition playing Smokey in the 1995 film, Friday, and as Detective James Carter in the Rush Hour film series where he stars alongside Jackie Chan.
Quick Facts
| | |
| --- | --- |
| Full Name: | Christopher Tucker |
| Popular Name: | Chris Tucker |
| Gender: | Male |
| Birth Date: | August 31, 1971 |
| Age: | 51 years |
| Parents: | Norris Tucker and Mary Louise Bryant Tucker |
| Siblings: | 6, including Dexter Tucker and Tammye Stocks |
| Birth Place: | Atlanta, Georgia |
| Nationality: | American |
| Ethnicity: | African-American |
| Education: | Columbia High School |
| Marital Status: | Divorced. Previously married to Azja Pryor (from 1997 to 2003) |
| Sexual Orientation: | Straight |
| Wife/Spouse: | N/A |
| Children: | Destin Christopher Tucker |
| Dating: | N/A |
| Net Worth: | USD 5 million  |
| Source of Wealth: | Acting, Comedy, Show Hosting, and Other Ventures |
| Height: | 6′ 1″ (1.85 m) |
| Weight: | 75 kg; In pounds: 165 lbs. |
Early Life and Career Information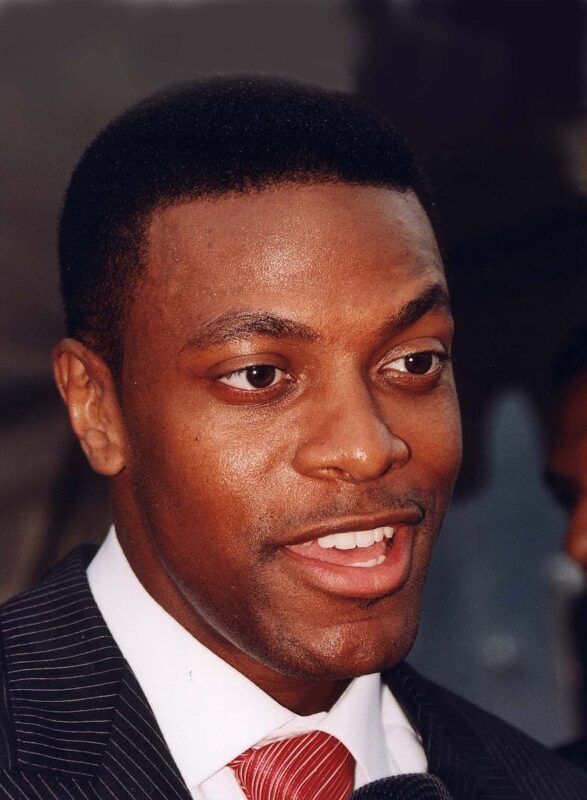 Chris Tucker was born on August 31, 1971, in Atlanta, Georgia, to Norris Tucker and Mary Louise Bryant Tucker. His parents were self-employed businesspeople who owned a janitorial service.

As an aspiring comedian, Tucker's role models were Eddy Murphy and Richard Pryor. During his days in high school, he would often make his teachers and students laugh by doing impressions of Eddy Murphy and Michael Jackson.

After graduating from Columbia High School, Chris Tucker moved to Los Angeles, California, to pursue his acting and comedy ambitions. He kicked off his comedy career performing in Atlanta comedy clubs. His popularity increased substantially after he became a frequent performer on Def Comedy Jam.

In 1994, Chris Tucker made his official big screen debut in House Party 3. He gained greater film recognition starring alongside Ice Cube in the 1995 film Friday and for his role in the 1997 sci-fi movie, The Fifth Element.

Following his exceptional performance on Friday and The Fifth Element, Chris Tucker officially joined the Hollywood A-list of actors and began to land high-profile movie roles. In 1998, Tucker starred alongside Jackie Chan in Brett Ratner's Rush Hour. The film was a tremendous success and went on to spawn two sequels, with Tucker and Chan reprising their roles in both.

Other notable films that Chris Tucker has featured in include Silver Lining Playbook (2012) and Billy Lynn's Long Halftime Walk (2016).

Besides acting, Chris Tucker has also appeared in numerous television shows and music videos. He appeared on the shows Def Comedy Jam (1992), African American Lives (2006), and as a host of BET Awards 2013.

Some of the music videos that the comedian has featured in include:

• Keep Their Heads Ringin (1995) by Dr. Dre,
• California Love (1995) by Tupac Shakur ft. Dr. Dre and Roger Troutman,
• You Rock My World (2001) by Michael Jackson, and
• Shake It Off (2005) by Mariah Carey
Chris Tucker's Net Worth
As of 2023, Chris Tucker had a net worth of $5 million. He has earned much of his wealth from his highly successful big screen endeavors, which include acting and stand-up performances.

Now, Tucker may have become famous in the early 90s both as a stand-up comedian and actor. However, it was not until 1998 that he received his first major film paycheck, thanks to his stellar performance in Rush Hour.

The movie grossed $33 million during the first weekend and went on to gross over $244 million worldwide, paying Tucker a cool $3 million. That's approximately $6 million today after adjusting for inflation.

Rush Hour 2 (2001) and Rush Hour 3 (2007) were also a major success.

Rush Hour 2 grossed $67 million during the first weekend and $347 million worldwide, and Tucker received $20 million for his role.

In Rush Hour 3, Chris Tucker was paid $25 million as base salary, plus another 20% of the movie's gross profits. That year, Tucker became the highest-paid actor in the world.

Collectively, Tucker earned at least $50 million from the Rush Hour franchise alone.

Besides movie salaries, Chris Tucker has also made money appearing on television shows as well as music videos. He earned $1 million for hosting the 2013 BET Awards, where he appeared for only three hours.

But despite pursuing a successful career in the entertainment industry, Chris Tucker has also experienced financial troubles, which explains his relatively low net worth. According to IRS and California tax filings in 2011, Chris Tucker owned the IRS debt to the tune of $11.5 million. Apparently, he had not paid his taxes for the years 2001, 2002, 2004, and 2005. By the time he settled his tax debt in 2014, Tucker owed the IRS $14 million.
Lessons from Chris Tucker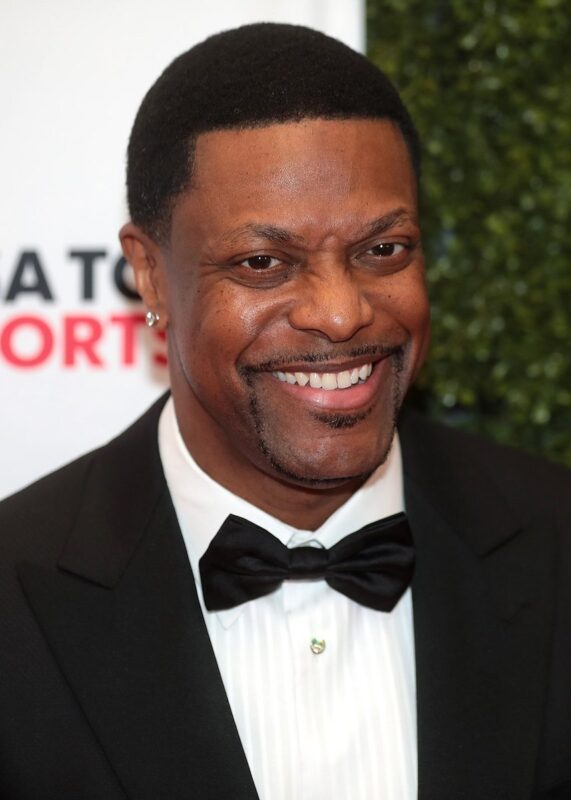 1. Have mentors that you can look up to

As an aspiring comedian, Chris Tucker always looked up to comedians Eddy Murphy and Richard Pryor, as well as pop star Michael Jackson.

2. Be principled even in your pursuit of success

Tucker has since confessed to being a born-again Christian. Due to his strong Christian beliefs, he no longer uses profanity in his comedy routines. Critics also believe that his Christian principles are the reason he declined to reprise his role in the two sequels of Friday.

3. Success depends on how much you give, not how much you get

Although he has experienced financial troubles throughout his career, Chris Tucker has continually donated towards charitable causes. He established the Chris Tucker Foundation, a charity organization that champions youth empowerment through health and education.
Famous Quotes by Chris Tucker
"Comedy comes from a place of hurt."
"I think all the knowledge and all the travels that I've done, I'm going to do a lot of great work in the future."
"It takes intelligence to make real comedy, and it takes a reality base to create all that little stuff I like to do that makes you giggle inside."
"You got to control your own destiny."
"You loan your friend money. You see them again, they don't say nothin' 'bout the money. 'Hi, how ya doin'? How's ya mama doing?' Man, how's my money doin'?"
Conclusion
Chris Tucker is a renowned stand-up performer and actor who has been around since 1992. Although his career has experienced a couple of ups and downs, Tucker has always bounced back to seize the spotlight like he never left.