Last Updated on January 18, 2022
With less than a month left for Christmas, preparations are on at full swing in thousands of churches around the United States. This is the time of the year when millions of Americans head to church.  The attendance can be so high that some ministries hold numerous services to accommodate the crowd.
If you are a church leader, it is extremely important for you to put sufficient time into preparing for the craziest month for your ministry. Radiant Church recommends the following service ideas to make your church's Christmas celebrations unforgettable for all.
This is the time of the year when you must decorate the sanctuary, stage, and foyers with snow, trees, Christmas decorations, and scenes of nativity. To create the ambiance of a winter wonderland, consider getting some real trees on the stage and decorate them with lights and fake snow. You can also make sure that your stage is set up to encourage more acoustic style worship. An intimate and smaller stage is always more appropriate for a Christmas sing-along worship.
As a church congregation and family, dedicate a weekend before Christmas to decorate your church. Have Christmas snacks and cookies and play Christmas music to create a fun environment for all. If your church has limited resources, request the people in the congregation to bring decorative items of their choice. This way, everyone can be a part of the Christmas preparations of the church and take pride in their work.
Christmas provides a fun-filled environment for the big church family to come together and enjoy. However, we must not forget that the true essence of Christmas revolves around Jesus Christ. One of the best ways to remember the birth of Jesus Christ is to perform a Christmas play or skit. It would be an amazing experience witnessing the children of the church dressed as and playing the roles of the shepherds in the fields, the wise men, and Jesus Christ.
As the church congregation gathers to remember Jesus' Incarnation during the Christmas, encourage them to reflect on all the mighty and powerful things God's presence has helped them achieve. Keep some time for an 'open mic' session and allow each person to talk for a minute or so to reflect on God's blessings.
Host a Christmas feast on any of the Sundays in December, after a church service. It can be a potluck dinner where everyone attending the dinner brings their favorite dish for holidays. Try to make it an occasion enjoyed together by neighbors, families, and friends. You may also invite some other churches in your community.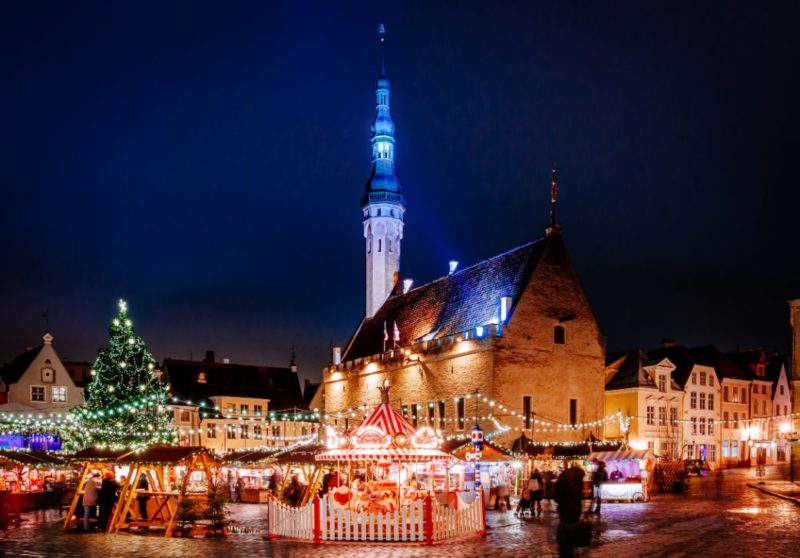 Christmas is a great time for the church family to come together to buy Christmas gifts for financially struggling families. Consider physically challenged or elderly persons, single-parent households, homeless individuals, and those living in local community centers.
The true spirit of Christmas lies in giving back to the community. This is the perfect time for you to engage the whole church in the act of serving. If possible, hold a feast for the homeless, give away clothes to underprivileged families, or sponsor a children's home o homeless shelter.
Plan for all the church members to gather together and go out in your community Christmas caroling. You can visit the local nursing homes, shopping malls, missions, fire stations, schools, and other churches in the locality. Plan ahead and come up with the list of songs, your attire, and places to visit.
Hit the roads in your community with delicious baked goods and give these Christmas cookies to local schools, nursing homes, missions, etc.