Last Updated on March 3, 2023
Colour defines everything when we design something. The decisions we make when creating something can dictate the mood in which it's perceived. Colours create cohesion and helps to plan a piece. Warmer tones tend to be inviting and cosy, whilst cool colours can be stark yet calming.
Due to this, The Mill Shop decided to get creative with colour palettes, taking inspiration from some of the most stunning and unique cities in the world. Could these colour palettes influence the way we feel when we visit them?
If you're in the throes of creating a piece that is aimed at one of these cities, you may find them extremely useful. Complete with Hex codes, each colour palette represents a particular part of that city; whether it's the delicate, romantic hues of Paris or the warm Mediterranean glow of Dubrovnik.
On that note, let's take a closer look at the colour palettes that have been inspired by some of the worlds most precious cities…
Amsterdam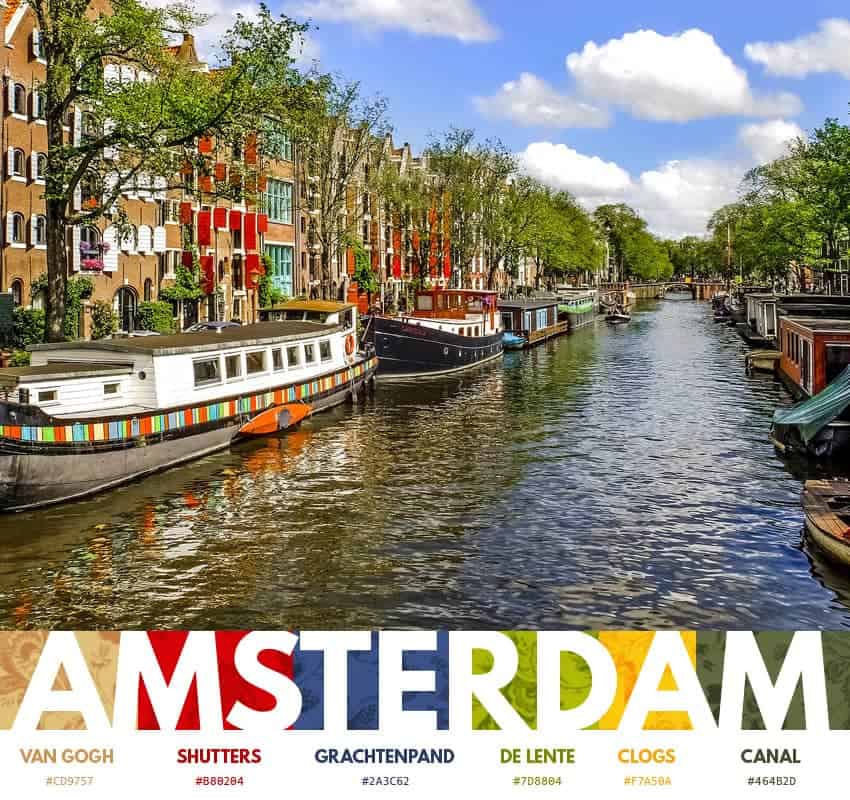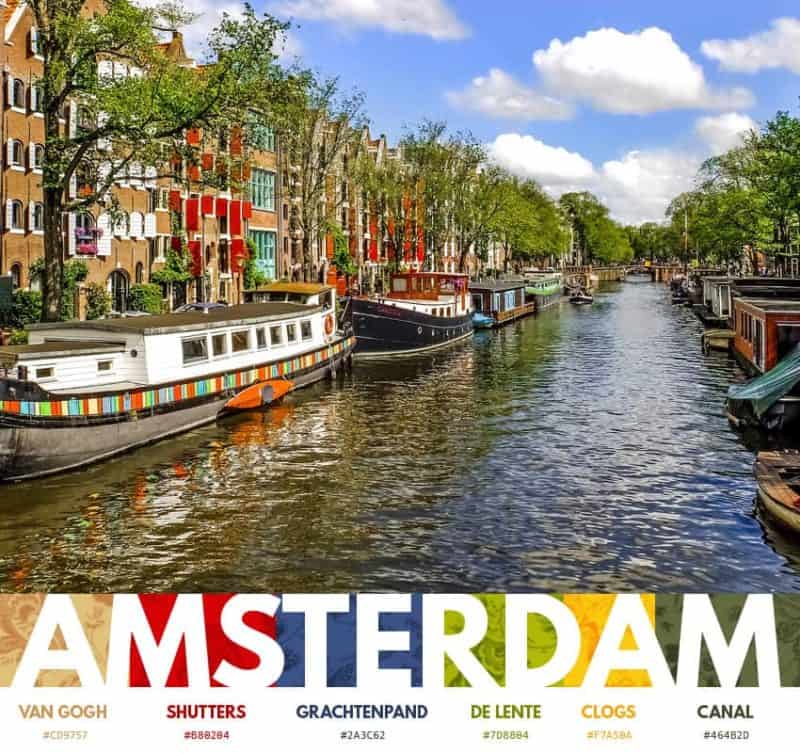 Amsterdam is known for its liberalism with a strong focus on positive energy and happiness. The colours chosen reflect this; with warm tones of green, yellow and red taking prominence, mimicking the vibrant colours that you'll see on a walk around the city.
Bergen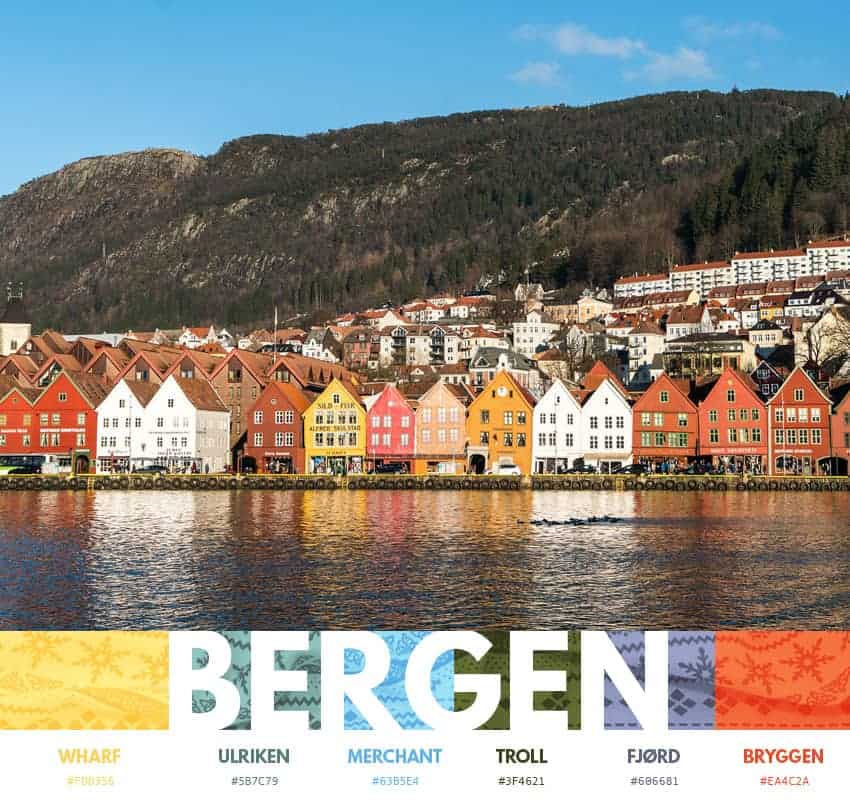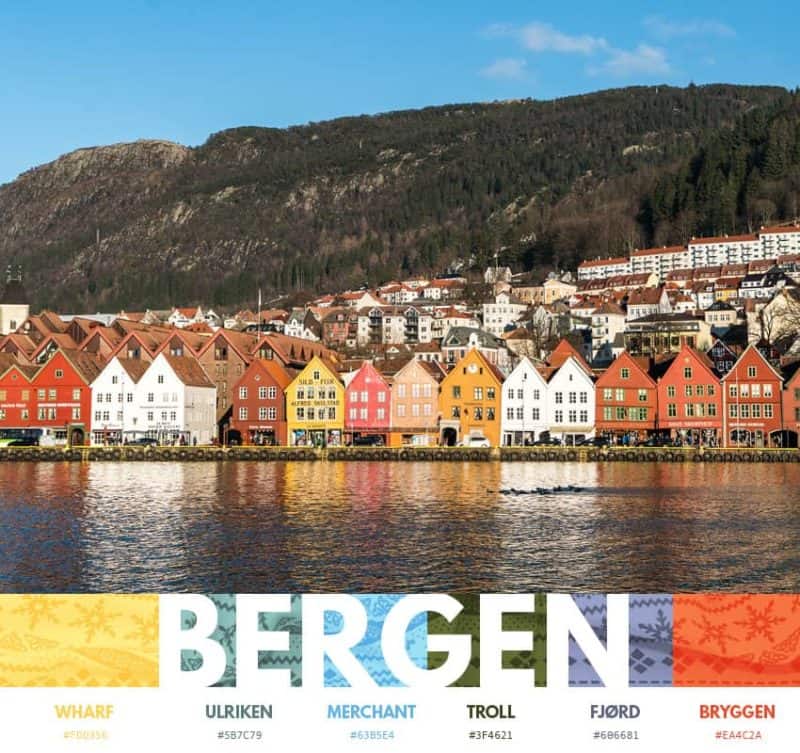 The colours of Bergen are traditional, warm and cosy; as you'd expect from a Scandinavian city. Muted and soothing; soft greens, pale purple and sunny yellow provide a fitting colour palette for this Norwegian gem.
Cape Town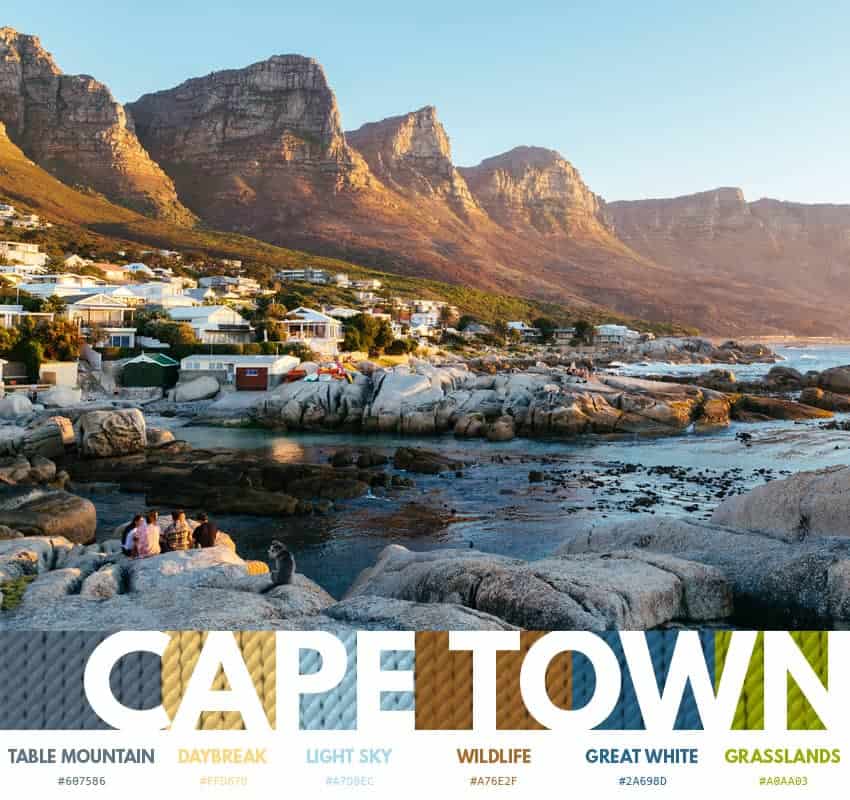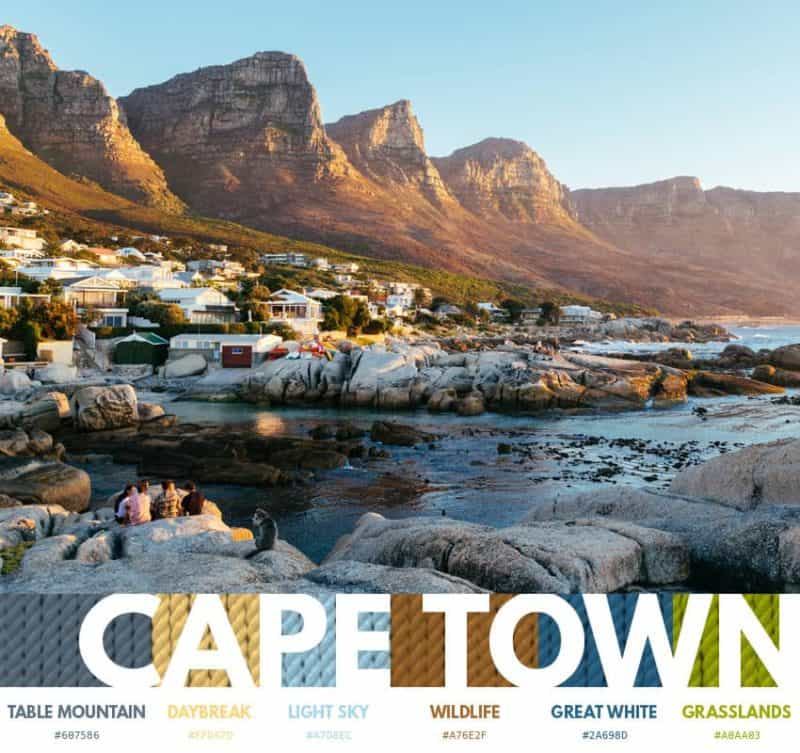 Earthy and rich, the colour palette reflects the natural beauty of this South African paradise. The harsh differences in the landscape means that the colours are varied yet complement each other.
Dubai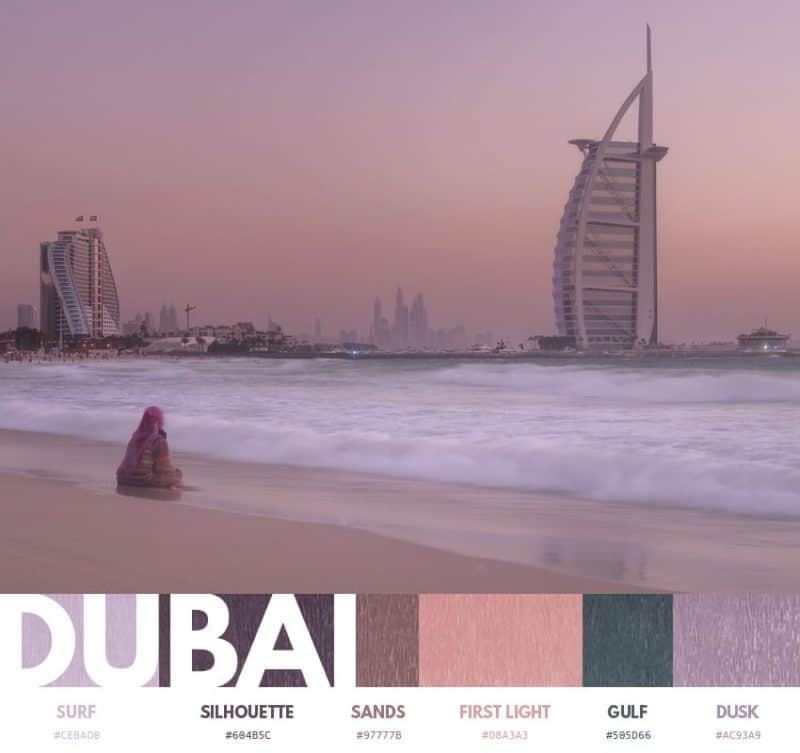 Warm and balmy, the colour palette for Dubai is somewhat dreamy. The delicious soft tones all meld together beautifully, offering a luxurious and sensuous visual.
Dubrovnik
With a rich Mediterranean culture, the sun drenched shoreline of Dubrovnik provides a vibrant and inviting peek in to the traditional and colourful heart of this ancient city.
Kolkata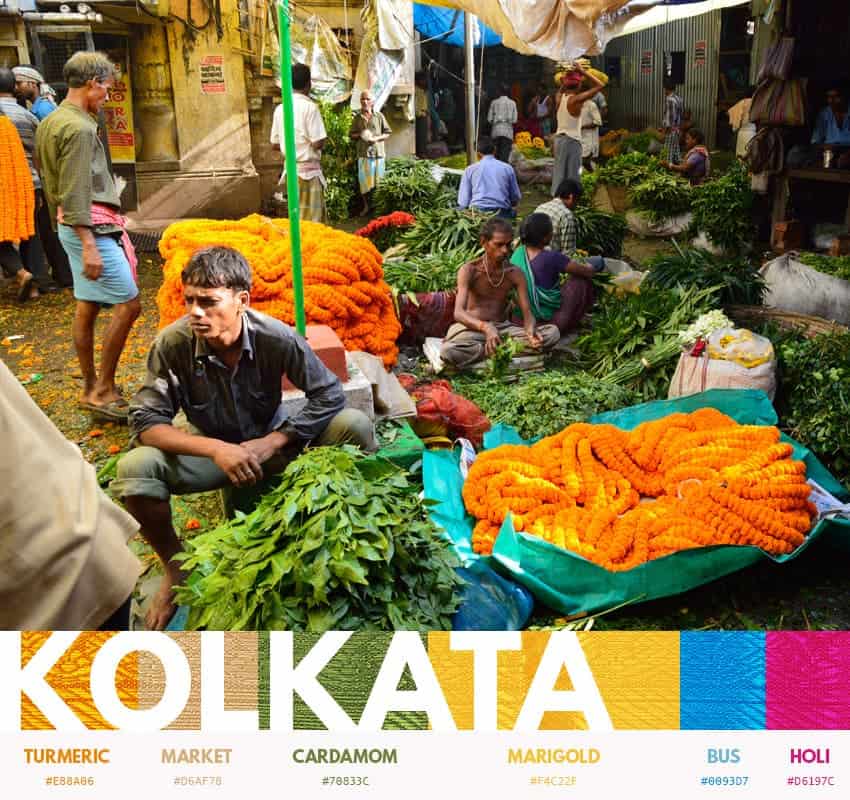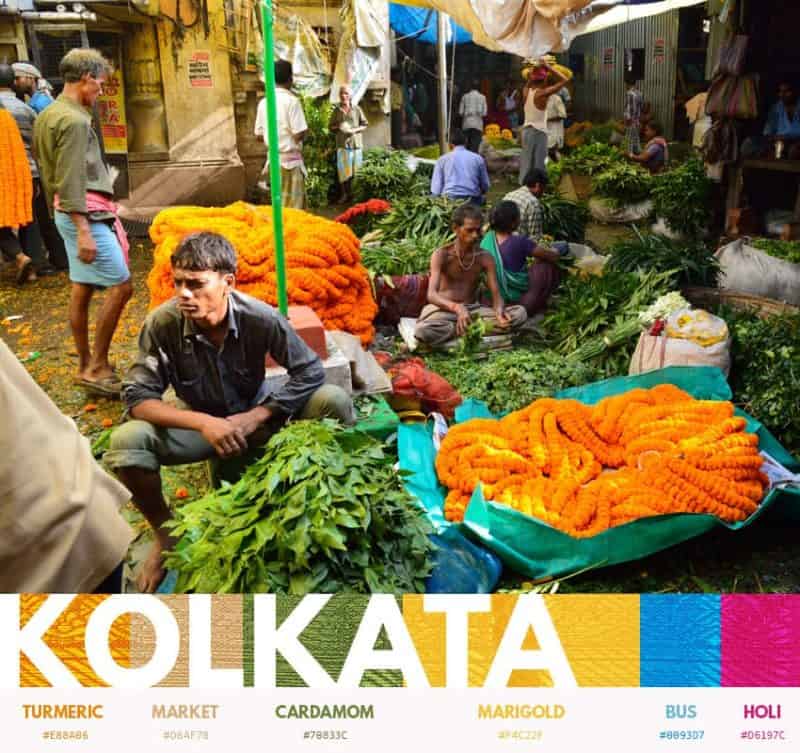 Raw and striking, the spicy hues of Kolkata are perfect for creating a sumptuous festival of colour. Exciting blue and magenta tones contrast perfectly with the sandy, natural accents which can be found all around this spiritual haven, representing Indian culture and heritage.
London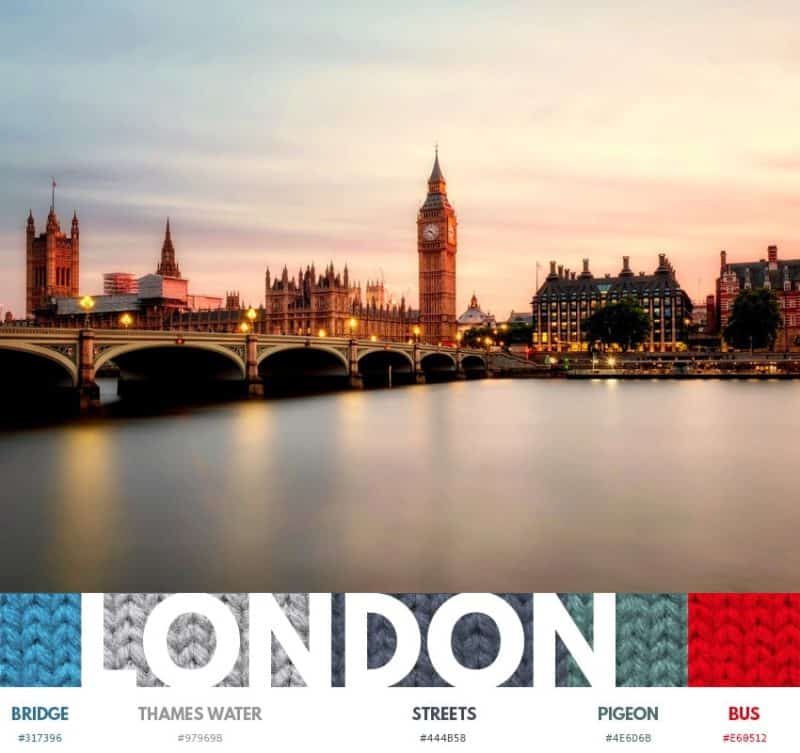 Muted yet strong; London's colour scheme is business-like and professional. The great British weather has a strong influence on London's colour palette, but the bright red of London buses help to offset the sombre base tones.
Moscow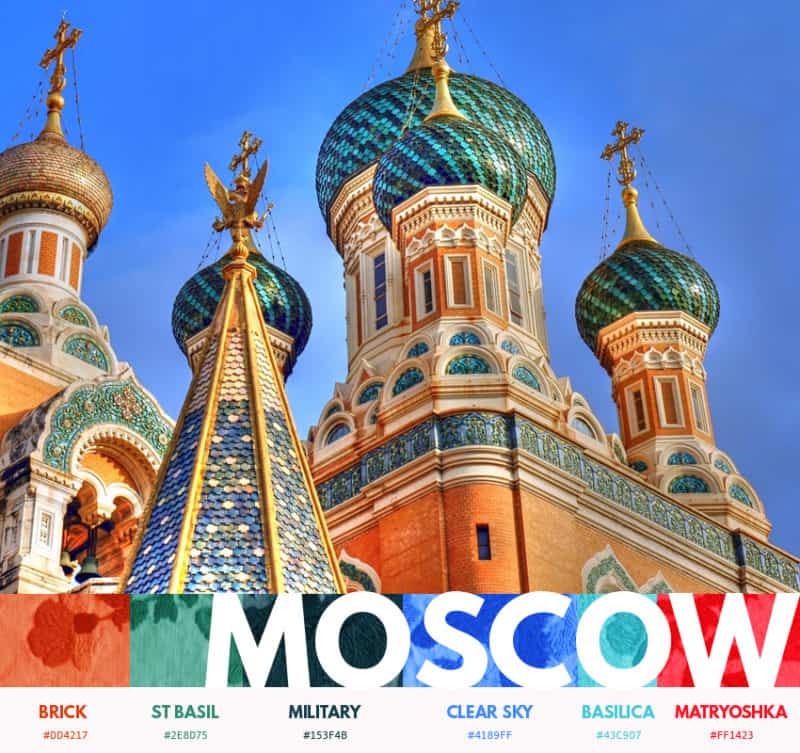 Majestic and compelling, the mysterious yet intricate architecture of Moscow's Red Square provides us with an abundance of colour. The variety of blue tones are both calming and exhilarating, and the warm red and orange tones which offset them create real contrast.
New York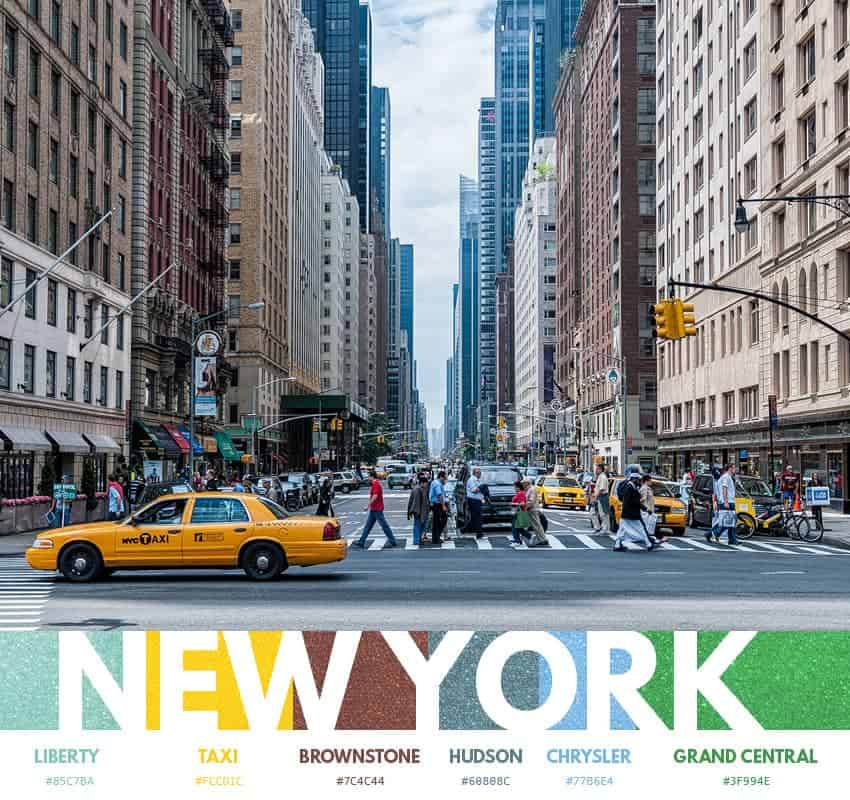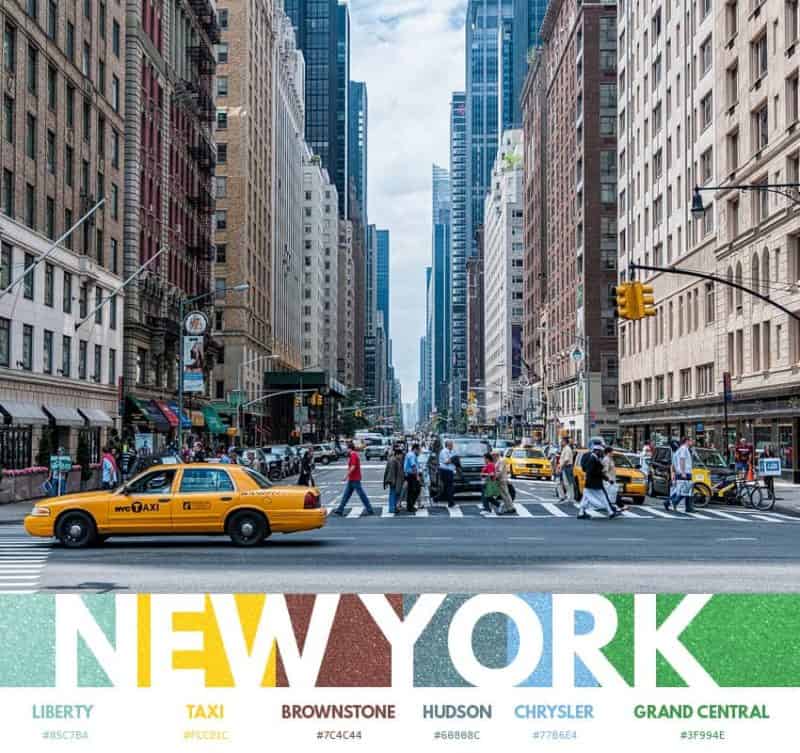 Mixing old and new, the cooler tones of brownstone buildings and the Statue of Liberty provide a great neutral base. Whereas the iconic yellow of the New York taxi supplies the jazz, razamataz and optimism you'd expect from the city of dreams.
Paris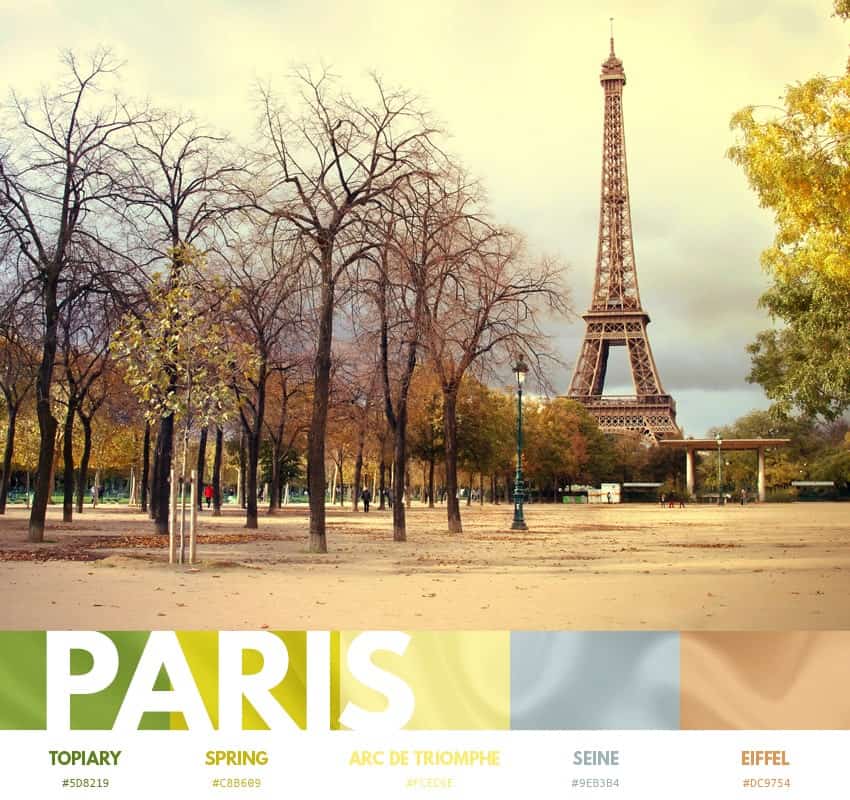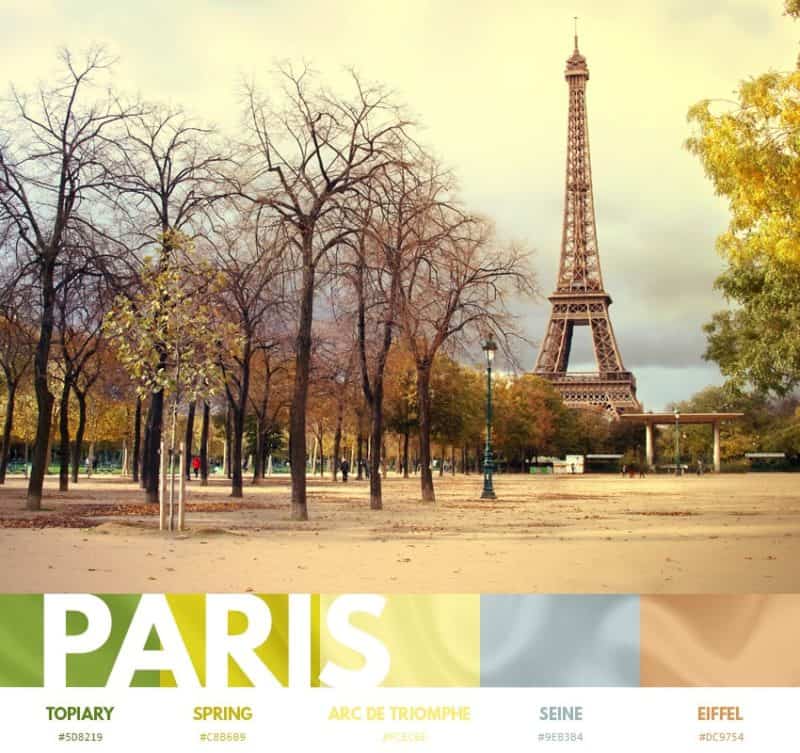 Refined and classy, the romantic hues of Paris epitomise delicate yet flirtatious sophistication. Dreamy and calming, the colour palette created reinforces those feelings of love and romance we associate with this passionate city.
Rome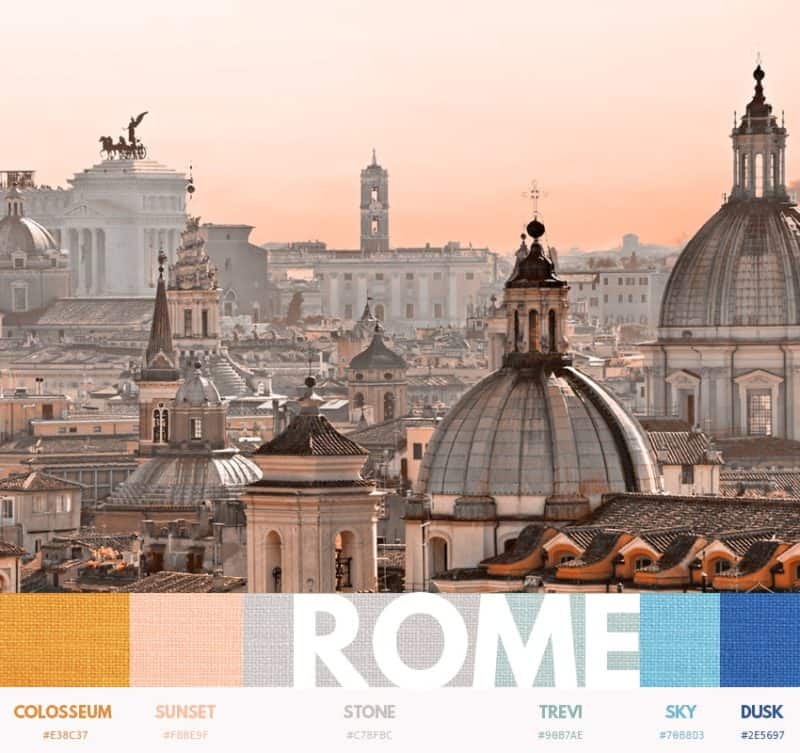 A European epicentre of art, architecture and religion, the colour palette created for Rome reflects upon the classical and historical aspects you'd anticipate when visiting.
Tokyo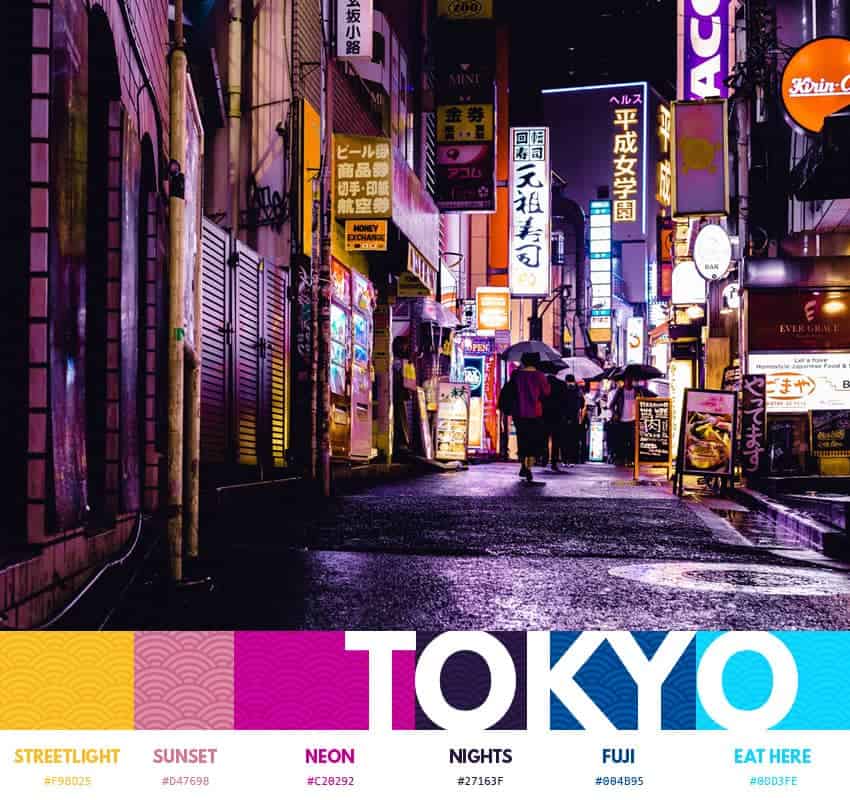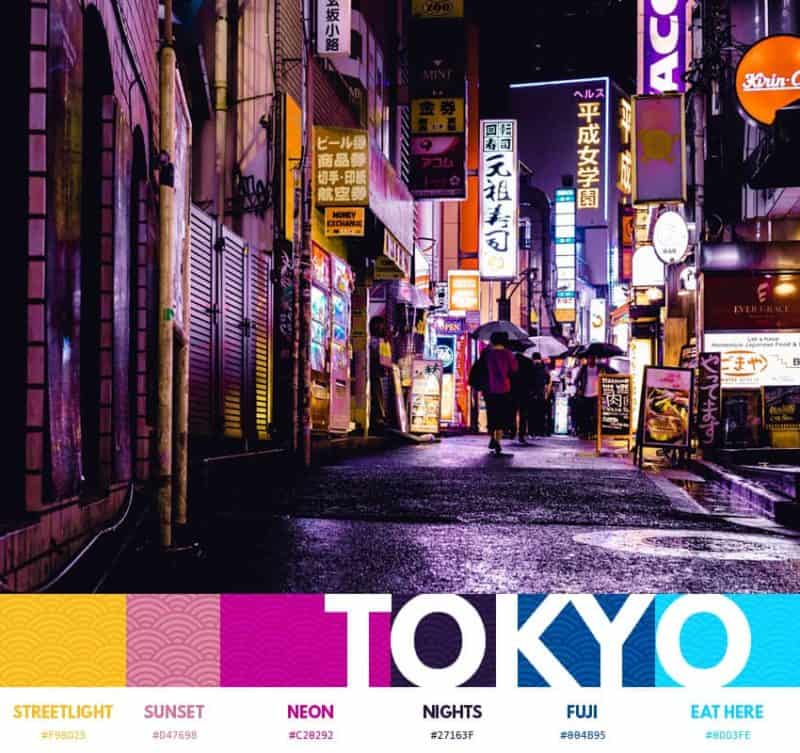 Bright, vibrant and busy. Tokyo is fast-paced and modern and its colour palette reflects that. Full of neon signs and the latest technology, stark, luminous colours set the darkness alight. If you're looking to make a statement when designing, then the edgy, urban vibes of Tokyo's colours are the perfect choice.
We hope you've enjoyed your colourful tour around the world. Next time you design something, think about your favourite cities and the unique colour palettes they offer. The buzz and excitement of a bustling city can provide you with a plethora of unique colours just waiting to be explored.