Last Updated on January 21, 2020
Men's accessories are very popular, but apparels steal the show every single time. If you talk about essentials for men, the conversation will rotate around shirts and jeans. This is because many men aren't aware of how accessories can bring essence to their whole outfit.
Most of the men like spending on shoes and watches, but it lacks variety. Same typical watch, with the same pair of shoes with every outfit. Don't you see how male models are making fashion statements every single time they step out? Some men believe that masculinity and fashion can't go together – which is, of course, not accurate!
Do you think wearing sunglasses and an exquisite watch would have any impact on your manliness? No, right? Accessories would give you a better sense of style, making you look smarter. If you're someone who likes to dress up according to the latest fashion trends. Here is a list of 7 products that accentuate men's fashion wear.
Exclusive shoes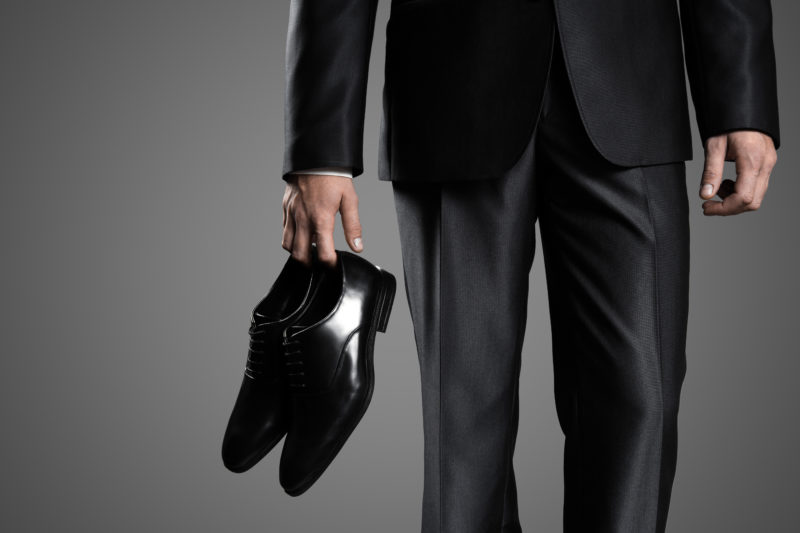 Surprising to know, but most people get judged based on the type of shoes they wear. If you have ever come across any personality tests – then you might have heard how a single pair of shoes can define you.
If you get a chance to visit any fashion hub – preferably Paris, the first thing women around would look at is your shoes because they tend to determine social status.
Don't go crazy to buy the most expensive shoe because more than price, the style, color, and texture of shoe matter. Remember, shoes don't have to cost you an arm for them to be worth it.
Moderately priced shoes are equally presentable and represent status. You just need to make the right choice by the prevailing fashion trends.
Make sure to wear them with a suitable outfit and to the right occasion. The wide variety of shoes makes it essential to know exactly where to wear which shoes. For instance – you can't wear sneakers to a formal business meeting, irrespective of how comfortable they are.
A Delicate Wallet
More than a fashion accessory, a wallet is referred to as a necessity of every man. A man without a wallet is as incomplete as a woman is without her purse.
Wallets serve a purpose, which is to keep money and credit cards safely. If you think it doesn't matter what sort of a wallet you carry, why not you don't carry it at all, impossible right?
So many designers have introduced their own range of wallets because now they are also part of fashion wear. It's great if you have a lot of money to store, but thick wallets are no longer in fashion.
Sleek and slim wallets are what you'll see in every top-notch businessman's hand. Therefore, next time remember to carry a slim wallet your meeting because they're designed for formal usage.
Unless you're living in the stone age, you would know that every wallet has pockets and compartments allocated for cards, money, and coins. As far as the material is concerned, leather wallets have never gotten out of fashion. Therefore, if you're skeptical, a leather wallet would definitely allow you to enter the fashion race.
Pair of Bright Sunglasses
Every other man is seen posing with a pair of glasses on their face because it changes the whole look. You look like a clean-cut, smart individual with glasses on.
At the same time, it also protects from the sun. Do you see how every fashion wear product for men serves some purpose, rather than being an extra expense on the pockets?
If you're not a brand person, sunglasses are available all around the city, at every corner. Investing in a good pair of designer sunglasses is worth all the money, especially if you're part of the elite group. These people are always able to determine whether you're wearing an original pair of glasses or not.
Prescription glasses are something we won't ever suggest because of their super artificial look. You might think you look amazing, but it's best to stick with sunglasses which would upgrade your whole look.
Wrist Watches
Each one of you must have thought of getting your hands on a branded watch because that's more like a status symbol. Guess, Rolex, Hublot, they represent a sign of elite status due to their popular brand name.
If you want to get your hands on a branded watch, but in line with the fashion trends, lookup for Richard Mille watches. They've have created an uproar in the fashion world, due to their unique and diversified designs. Watches are one of the most popular men's wear accessories because the majority of men own a watch.
It looks ritzy when the color of the watch strap matches to belt; this is always possible with leather straps. But if you're more of a casual person, the fabric strap can't match to your belt. Saving up for an exclusionary watch can be tough, but once you get to wear the watch, it would be worth every penny.
A Pair of Cufflinks
To enhance the finesse of any outfit, you can just grab a pair of cufflinks. Always opt for the delicate ones, which defies simplicity. Since it's a belief that gaudy and sparkly gemstones don't suit men, if you see all the designer cufflinks, you'll hardly find any flashy ones.
Every time you decide to step out for a formal occasion, don't miss out on cuff links because it would add style and manner to your look. Like it's said, 'dress like you have made something of yourself, even if you haven't.'
A Simple Ring
Rings are a very beautiful form of accessories. Being a man, you can't restrict yourself to wearing a ring before marriage. If it suits you and you like it, then you must start wearing it.
Fashion trends would never allow wearing a massive, sparkly ring because it's just passé. A simple ring band, on just one finger of the hand, would look classy. But if you think you can pull up a flashy ring, then don't mind giving it a shot.
If you think there are not many options than just gold and silver rings, there's a whole range of rings made from zirconium and titanium specially designed for men. Rings are trending and can help you in pulling up the fashion game.
Pick up Some Belts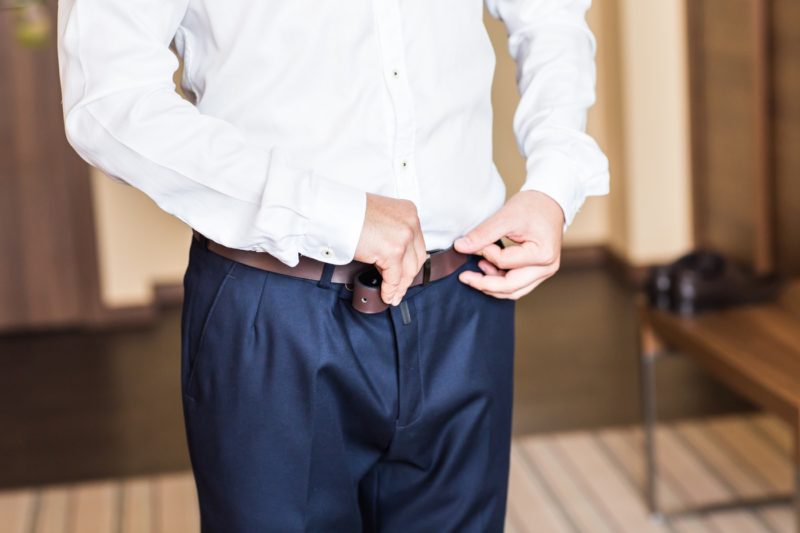 If you look into the late '80s, you'll find the fashion-wear to be similar to men now. Tucked in buttoned-up shirts, with cardigans, and hoodies. But you can't tuck your shirt in without wearing belts because it's a complete turnoff. Finding suitable belts is not tough at all because it's a part of men's fashion wear.
For every formal occasion, it's imperative to match your belt to the color of shoes, consider it to be a fashion rule. But for anything informal, there is a scale to twist and turn the shades. There are so many belts, each suitable for a different occasion and outfit.
There is a wide range of designer brands available but if you think you'll never be able to grab a posh belt due to budget constraints. Remember, every cloud has a silver lining too! For the time being, explore other available options around you since many brands offer a variety of belts at affordable rates.
Conclusion
To cut to the chase, men are also into fashion and like to keep up with the trends. This is the reason why the top-notch designer brands are introducing their 'collection for men,' it's more than just clothes. If you don't know how what to get, here are seven products that accentuate men's fashion game.