Last Updated on March 8, 2022
A Clawfoot bathtub may be referred to as a freestanding bathtub with four feet or pegs directly underneath the tub. The name 'clawfoot' comes from the fact that a claw design is often used to finish the pegs or feet. These feet can come in multiple styles, making it possible for the homeowners to alter the appearance of their bathtubs.
Finished on all sides, these bathtubs have a lip on the front end that can be used as a footrest or for placing bath trays.
The popularity of Clawfoot Bathtubs:
Clawfoot bathtubs are extremely appreciated by individuals that prefer vintage styles from the bygone era. It is true that clawfoot tubs are not very practical in terms of use and modern freestanding designs are more preferred by many of today's users. Compared to these modern designs, clawfeet are not the most flexible of bathtubs.
However, for a specific category of homeowners, this still remains to be the most coveted bathtub style.
Feet Type for Clawfoot Bathtubs:
Ball and Claw: Inspired by Chinese lion statues, its bottom piece is finished with a round ball to create a round design.
Paw: Clawfoot tub with a paw is a traditional design. Its difference with the ball and claw is that the tub doesn't stand on a flat and smooth surface but on its actual feet.
Armada: Designed initially for naval ships, it eliminates the balled edges as seen in some previous styles. It provides a simple wooden flat surface. To provide more stability, the Armada remains much lower to the ground compared to other styles.
Cannonball: This is a more simplistic approach to the ball and claw, and has a simplified round base. These aren't fancy designs at all, but something minimalistic that does its job.
Types of Clawfoot Materials:
Clawfoot bathtubs can be found in a wide range of materials and the selection of material has a direct impact on the bathing experience of the users. This is why it is important to have a basic understanding of these materials before opting for one of them.
Cast iron is one of the most frequently used materials to manufacture clawfoot bathtubs. In terms of durability and heat retention, this is the best possible choice. However, the material is extremely heavy, making floor reinforcement a necessity in many instances.
Though expensive, copper bathtubs have some unique properties compared to other materials. Over a period of time, copper tubs create a more vibrant appearance. The material is anti-bacterial, easy to clean, and has excellent heat retention capability.
Reinforcement of vacuumed sheets of acrylic with fiberglass creates acrylic, the market's most affordable material for clawfoot. This lightweight material has decent durability and heat retention property.
Porcelain is considered to be classic clawfoot material, and these bathtubs are made by covering a glass, tile or metal bathtub with a protective porcelain enamel coating. These bathtubs have good heat retention and durability, but can be damaged by heavy impacts. Compared to other materials, restoration of these tubs can be expensive.
Is it the Right Choice?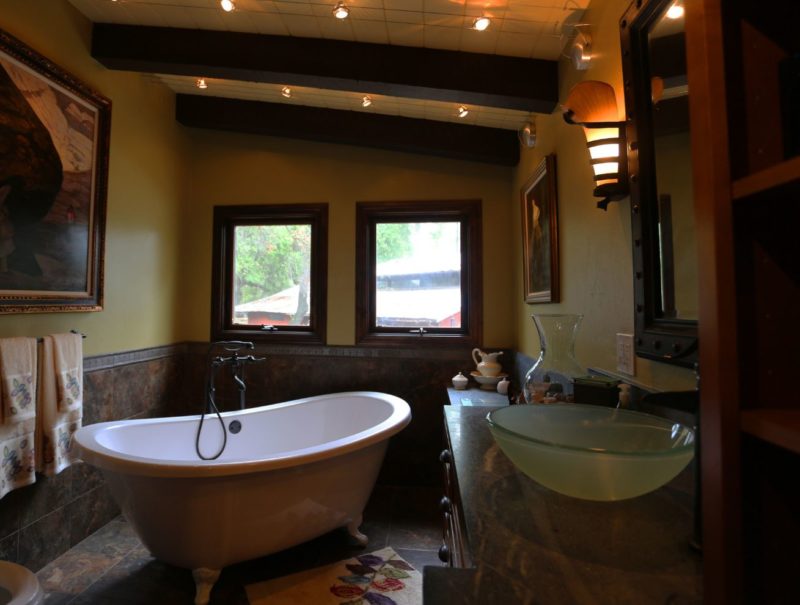 Clawfoot bathtubs are absolute masterpieces without any doubt. However, to make them practical enough for everyday use, you may have to make some adjustments. First of all, unlike built-in bathtubs, these tubs don't come with wall compartments.
Therefore, you may have to make some arrangements for having soap and shampoo close by. Also, the design of clawfoot bathtubs is not really child-friendly. In order to prevent water from splashing over the sides, you may create a splash-proof zone in the shower space.
Compared to a built-in bathtub, a clawfoot bathtub is much taller. Therefore, shorter individuals may find it difficult to use these bathtubs.