Last Updated on January 25, 2022
Who Is Clint Eastwood?
Clinton Eastwood Jr., better known as Clint Eastwood, is an American actor, film director, producer, composer, musician, and politician.

As an actor, Eastwood has contributed more than fifty films throughout his career as an actor, as well as film producer, director, and film score composer.
Quick Facts
| | |
| --- | --- |
| Full Name: | Clinton Eastwood Jr. |
| Popular Name: | Clint Eastwood |
| Gender: | Male |
| Birth Date: | May 31, 1930 |
| Age: | 91 years |
| Parents: | Clinton Eastwood and Ruth Eastwood |
| Siblings: | Jeanne Bernhardt |
| Birth Place: | San Francisco, California  |
| Nationality: | American |
| Ethnicity: | English, Irish, Scottish, and Dutch |
| Education: | Piedmont Middle School, Piedmont High School, and Oakland Technical High School |
| Marital Status: | Divorced. Previously married to Maggie Johnson (from 1953 to 1984) and Dina Ruiz (from 1996 to 2014) |
| Sexual Orientation: | Straight |
| Wife/Spouse: | N/A |
| Children: | Kyle Eastwood, Alison Eastwood, Scott Eastwood, Francesca Eastwood, Morgan Eastwood, Kathryn Eastwood, Kimber Lynn Eastwood, and Laurie Murray |
| Dating: | N/A |
| Net Worth: | USD 375 million (as of August 1, 2021) |
| Source of Wealth: | Acting, Film Production and Directing, Film Score Composing, Music, Politics, and Other Ventures |
| Height: | 6′ 4″ (1.93 m) |
| Weight: | 98 kg; In pounds: 217 lbs. |
Early Life and Career Information
Clint Eastwood was born on May 31, 1930, in San Francisco, California, to Clinton Eastwood and Ruth Eastwood. Eastwood achieved recognition in the Western television series, Rawhide.

He later rose to international fame for his splendid performance as the Man with No Name during the mid-60s. Eastwood's popularity kept on rising after he landed a role as Harry Callahan – the antihero cop in the five Dirty Harry movies.

To date, Eastwood has appeared in scores of other critically acclaimed and commercially successful movies, including:

• Hang 'Em High (1968),
• Every Which Way but Loose (1978),
• Escape from Alcatraz (1979),
• Any Which Way You Can (1980),
• Pale Rider (1985),
• Heartbreak Ridge (1986),
• In the Line of Fire (1993),
• The Bridges of Madison County (1995),
• Gran Torino (2008), and
• The Mule (2018)

Besides acting, Clint Eastwood is also a film director and producer. He has directed various acclaimed films, such as Mystic River (2003), Letters from Iwo Jima (2006), Changeling (2008), Invictus (2009), and American Sniper (2014). The legendary actor is also a politician and served as the mayor for Carmel-by-the-Sea, California, from 1986 to 1988.
Clint Eastwood's Net Worth
Clint Eastwood's long career in the film industry has paid off big time. As of August 1, 2021, Eastwood had a net worth of $375 million.

Figures by the box office revenue-tracking website – Box Office Mojo – suggest that films by Clint Eastwood have grossed over $1.81 billion domestically. That puts the average gross per film at a staggering $38.6 million, which is one of the highest for any actor.

The following are some of Eastwood's commercially successful movies so far:

• A Fistful of Dollars (1964) – Grossed $14.5 million domestically and Eastwood earned $15,000, which works out as around $115,000 today after adjusting for inflation
• The Good, the Bad, and the Ugly (1967) – Grossed $25.1 million domestically and Eastwood earned $250,000, or about $1.9 million today
• Play Misty for Me (1971) – Grossed $10.6 million domestically
• Dirty Harry (1971) – Grossed $36 million domestically
• Every Which Way But Loose (1978) – Grossed $78 million domestically while the movie's 1980 sequel, Any Which Way You Can, grossed $70.1 million. The latter paid Eastwood $12 million.
• Firefox (1982) – Grossed $46.7 million domestically
• Unforgiven (1992) – Grossed 101.1 million domestically
• In the Line of Fire (1993) – Grossed 102.3 million domestically, and Eastwood earned $7 million
• The Bridges of Madison County (1994) – Grossed $71.5 million domestically
• Mystic River (2003) – Grossed $90.1 million domestically
• Million Dollar Baby (2004) – Grossed $216.8 million worldwide
• Gran Torino (2008) – Grossed $270 million worldwide
• American Sniper (2014) – Grossed $547.4 million worldwide
• Sully (2016) – Grossed $125 million domestically
• The 15:17 to Paris (2018) – Grossed $36 million domestically

Note that the above list includes films that Clint Eastwood acted in, directed, or produced. Since 1967, Eastwood has produced all except four of his American films, through his very own company – Eastwood Malpaso Productions. It's also worth noting that in some of his movies, such as Unforgiven and Gran Torino, Eastwood was both an actor and producer, as well as director.

But the entertainment industry isn't the only way Clint Eastwood has earned his millions. The actor has also pursued musical and political interests, and is also an astute real estate investor.
1. Clint Eastwood's Earnings from Music
In the late 50s, Clint Eastwood produced a music album, Cowboy Favorites. Some of the album's highlights included songs like Bob Wills's, Cole Porter's, San Antonio Rose, and Don't Fence Me In.

Although the album was not an instant hit, Eastwood continued to promoted it in various festivals, where he would make as much as $15,000 per show.

Clint Eastwood has also leveraged his musical skills to compose movie scores for many of his films, including Million Dollar Baby, Mystic River, Flags of Our Fathers, Changeling, Hereafter, Grace Is Gone, and J. Edgar.
2. Clint Eastwood's Earnings from His Political Interests
In April 1986, Clint Eastwood was elected as the nonpartisan mayor of Carmel-by-the-Sea, California.

Interestingly, he earned just $200 per month for the two years he served as mayor.
3. Clint Eastwood's Real Estate Portfolio
Clint Eastwood has flipped several properties over the years and enjoys an impressive real estate portfolio. Many of his real estate investments are concentrated in California.

Some of Eastwood's properties include:

• A 1,067-acre Rising River Ranch in Burney,
• A 1.5-acre oceanfront property in Maui,
• A 5,700-square-foot home in Sun Valley, Idaho,
• A 6,136-square-foot mansion in Bel Air, and
• A 15,000-square-foot property in Carmel-by-the-Sea, which is his primary residence

Clint Eastwood is also associated with the Pebble Beach Golf Links, which is a joint venture with other investors. Clint and his investment partners acquired Pebble Beach in the late 90s for $820 million, and the property's value is believed to have tripped by now.
Lessons from Clint Eastwood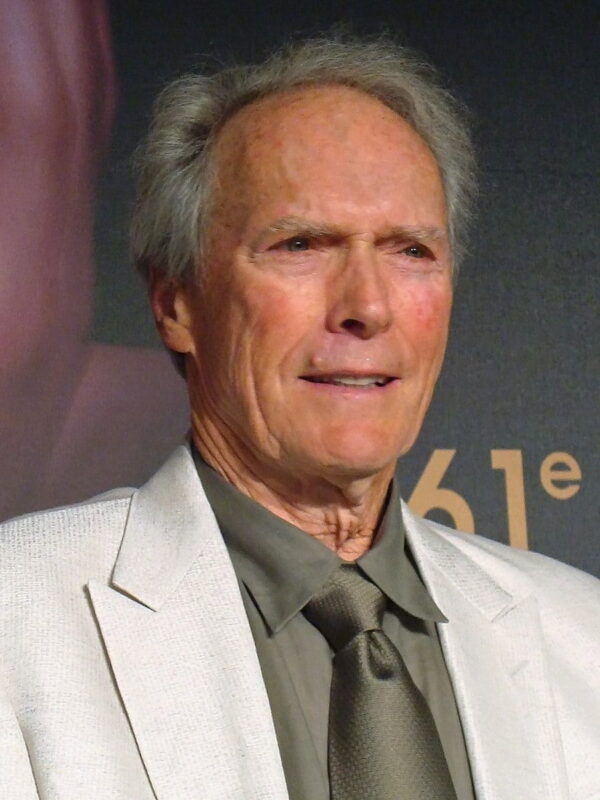 1. Be consistent

Thanks to his consistency and ability to bounce back, Clint Eastwood is one of the few actors to have had a career spanning over six decades.

2. Fight for what you believe in

Clint Eastwood isn't just an accomplished actor. He is also a politician who is known for being passionate about his ideologies.

3. Love yourself

Eastwood has been practicing healthy dieting habits and daily Transcendental Meditation since his childhood. No wonder, the 90-year old looks stronger than most people of his generation.
Famous Quotes by Clint Eastwood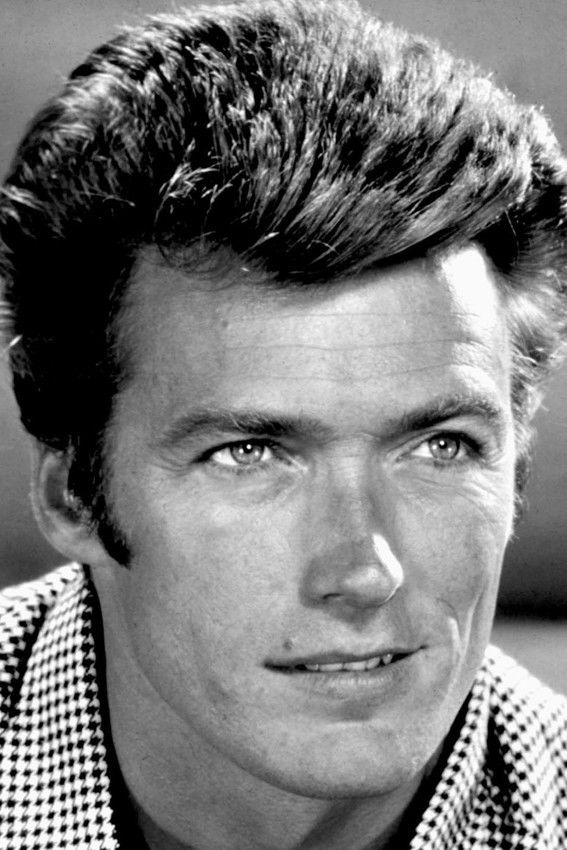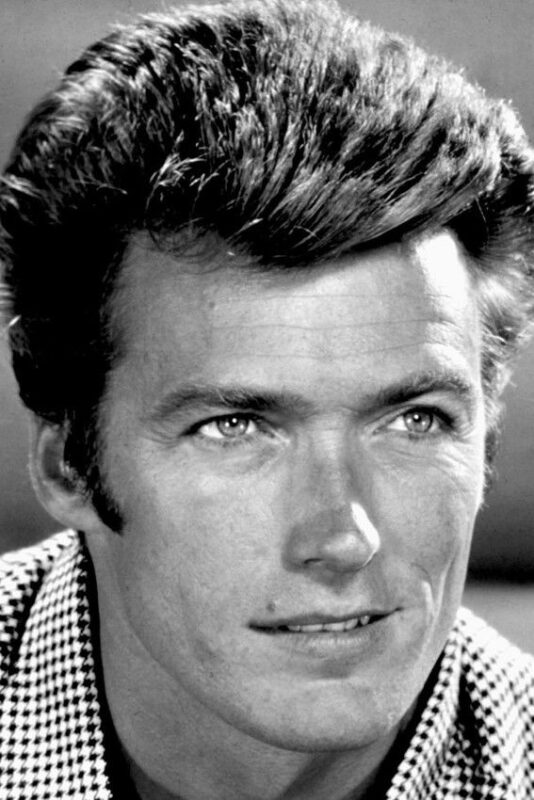 "Extremism is so easy. You've got your position, and that's it. It doesn't take much thought. And when you go far enough to the right you meet the same idiots coming around from the left."
"If a person is confident enough in the way they feel, whether it's an art form or whether it's just in life, it comes off – you don't have anything to prove; you can just be who you are."
"I'm interested in the fact that the less secure a man is, the more likely he is to have extreme prejudice."
"There's a rebel lying deep in my soul. Anytime anybody tells me the trend is such and such, I go the opposite direction. I hate the idea of trends."
"They say all marriages are made in heaven, but so are thunder and lightning."
Conclusion
Clint Eastwood is an actor, producer, composer, director, and politician…all rolled up into one. Thanks to his relentless pursuit of success, Eastwood is currently ranked among the wealthiest Hollywood celebrities.