Last Updated on January 24, 2023
We all know him as the actor who played various roles in Hollywood films and several television series, but he is so much more than that. Clint Eastwood is someone who knows and has lived the American Dream, rough road and everything.
Early Years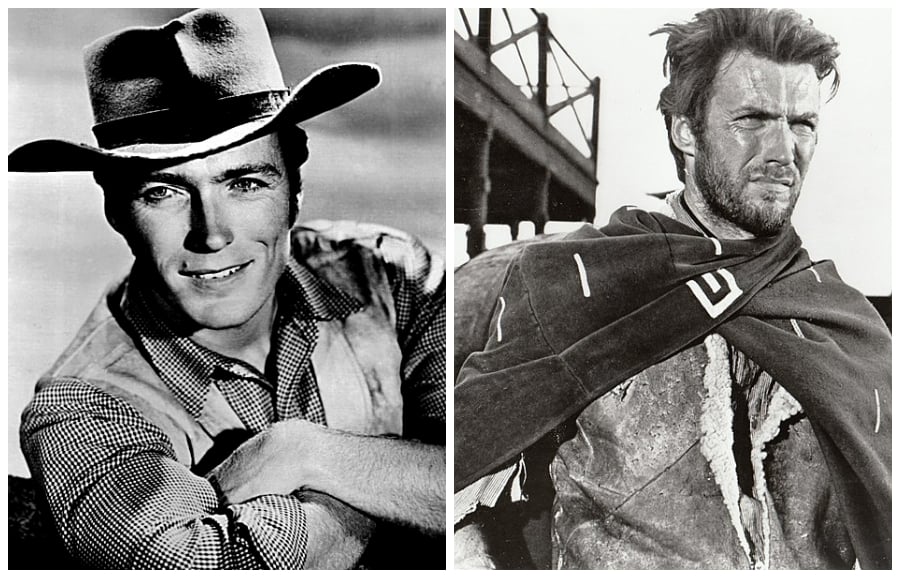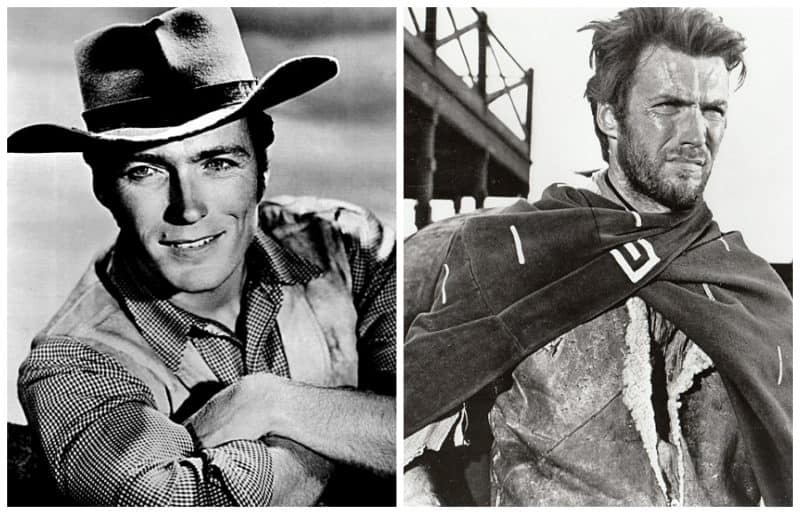 He was born Clinton Eastwood Jr. in May 1930 to all-American parents from San Francisco, California. His family moved from town to town during the Great Depression. Clint and his younger sister Jeanne transferred schools often and attended a total of eight different schools as their parents looked for work.
As a young boy, Clint was used to getting his hands dirty. He was an athlete who swam and played basketball competitively. He worked odd jobs during and after high school, and did short stints as a logger, truck driver, and steel-furnace stoker. He was later drafted into the United States Army in 1950 and was stationed as a swimming instructor at Fort Ord.
His military service ended in 1953, after which he moved to Los Angeles, California. He began to pursue higher studies at the Los Angeles City College while working at a gas station. He continued working low-paying odd jobs and, for a time, earned money by digging swimming pool foundations. For the young Clint Eastwood, any honest work was good work.
Living in Los Angeles, Clint soon found himself landing a screen test with Universal Studios. His army friends who were involved in the film industry had urged him to take the screen test, which eventually transformed his life. He was tall and handsome, which won him a contract even though he barely had any acting experience.
Acting Career
He started out earning seventy-five dollars per week for playing small roles in subpar movies. He played bit parts in films like Revenge of the Creature back in 1955. He was eventually dropped by Universal Studios after a year, and he went back to digging swimming pool foundations to earn money.
Long overdue for a big break, Clint landed a major role three years later in the hit television series Rawhide. This series aired for over seven years and established Clint Eastwood as a household name. In 1964, he flew to Spain to film A Fistful of Dollars with Sergio Leone, the iconic Italian director.
This movie became a huge success and made him a superstar overnight. His career continued to soar with films such as For a Few Dollars More and The Good, The Bad, and The Ugly. Among his other works included Outlaw Josey Wales, Unforgiven, and Dirty Harry, where Eastwood portrayed tough characters.
The 1980s saw Eastwood venturing into comedic roles. Although the roles were slightly different from the usual characters he portrayed, his films Thunderbolt and Lightfoot and Every Which Way but Loose proved to be huge successes.
In 1971, Eastwood began his directing career with the thriller Play Misty for Me, which was a huge success. He had found a new niche and he excelled further with the films he directed after that.
Awards and Recognition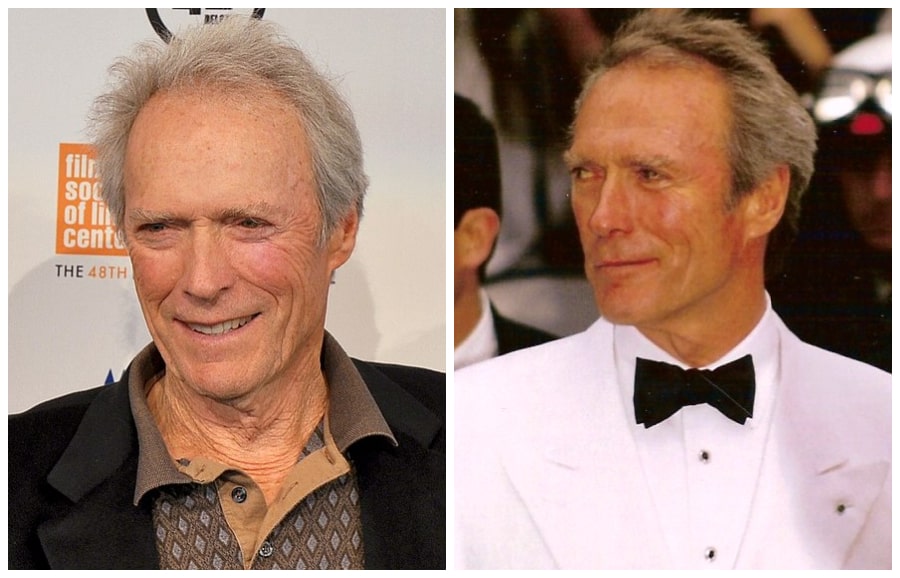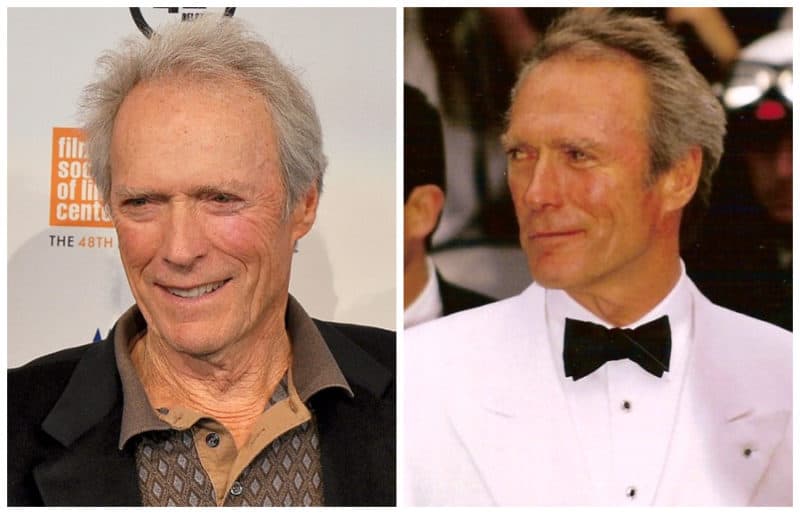 Being an accomplished pianist who had a deep love for jazz, Eastwood directed the Charlie Parker biopic Bird in 1988, which earned him critical acclaim. Before long, he became known for his work as a director and producer.
In 1985, he was awarded the Chevalier des Arts et Lettres in Paris. He then continued to be recognized for his work and received his first Oscar in 1992 for his film Unforgiven. A short three years later, he received the Irving G.
Thalberg Memorial Award, an honor awarded by the Academy to producers or directors known for their work in making top-quality motion pictures. The following year, he received the Life Achievement Award from the American Film Institute.
Eastwood resides in Carmel, California, where he served a two-year term as mayor from 1986 to 1988. He is known to have been approached to run for office many other times. He is also known to be outspoken about his political views.
He began his career identifying as a Republican but has expressed support for gun-control laws and same-sex marriage. He made headlines when, in a speech delivered at the 2012 Republican National Convention, he spoke to an empty chair where an imaginary Barack Obama was seated and told him to step aside.
All political affiliations aside, Clint Eastwood has produced notable works and has risen to become one of the most important figures of Hollywood. He is considered to be one of the best directors and producers in the industry.
Having grown up during the Great Depression, Clint Eastwood shows us that if you work hard, if you grab opportunities as they come, and if you don't give up exploring your potential, success will surely follow.
Here are some of the most famous Clint Eastwood quotes to inspire you to keep moving forward:
Clint Eastwood Quotes
"Tomorrow is promised to no one." – Clint Eastwood
"There's a rebel lying deep in my soul. Anytime anybody tells me the trend is such and such, I go the opposite direction. I hate the idea of trends. I hate imitation; I have a reverence for individuality." – Clint Eastwood
"They say all marriages are made in heaven, but so are thunder and lightning." – Clint Eastwood
"I'm interested in the fact that the less secure a man is, the more likely he is to have extreme prejudice." – Clint Eastwood
"Sometimes if you want to see a change for the better, you have to take things into your own hands." – Clint Eastwood
"I have a very strict gun control policy: if there's a gun around, I want to be in control of it." – Clint Eastwood
"Let's not go and ruin it by thinking too much." – Clint Eastwood
"I don't want to need you because I can't have you." – Clint Eastwood
"Participating in a gun buyback program because you think that criminals have too many guns is like having yourself castrated because you think your neighbors have too many kids." – Clint Eastwood
"This film cost $31 million. With that kind of money I could have invaded some country." – Clint Eastwood
"It's not about you. It's about them." – Clint Eastwood
"I tried being reasonable, I didn't like it." – Clint Eastwood
"A Love like this happens but once in a lifetime." – Clint Eastwood
"My wife is my closest friend. Sure, I'm attracted to her in every way possible, but that's not the answer. Because I've been attracted to other people, and I couldn't stand them after a while." – Clint Eastwood
"If a person is confident enough in the way they feel, whether it's an art form or whether it's just in life, it comes off—you don't have anything to prove; you can just be who you are."- Clint Eastwood
"Nothing wrong with shooting…as long as the right people get shot." – Clint Eastwood
"I know what you're thinking 'Did he fire six shots or only five?" – Clint Eastwood
"It's a hell of a thing; killing' a man. You take away everything he ever had and ever would have." – Clint Eastwood
"If you want a guarantee, buy a toaster." – Clint Eastwood
"Take your work seriously, but don't take yourself seriously." – Clint Eastwood
"First, I blow a hole in your face; then I go back inside, and sleep like a baby… I guarantee you." – Clint Eastwood
"I don't believe in pessimism. If something doesn't come up the way you want, forge ahead. If you think it's going to rain, it will." – Clint Eastwood
"Improvise, Adapt and Overcome!" – Clint Eastwood
"I voted against that incompetent, lying, flip-flopping, insincere, double-talking, radical socialist, terrorist excusing, bleeding heart, and narcissistic, scientific and economicmoron currently in the White House!" – Clint Eastwood
"I like the libertarian view, which is to leave everyone alone. Even as a kid, I was annoyed by people who wanted to tell everyone how to live." – Clint Eastwood
"If you save your breath, I feel like a man you can manage." – Clint Eastwood
"Highway: Just because we're holding hands doesn't mean we'll be taking warm showers together until the wee hours of the morning." – Clint Eastwood
"Like most pictures that I've done, I've had no idea whether anyone would ever want to see them. But I figured, I'd like to see it."- Clint Eastwood
"Work hard, keep your nose clean, and just stick around." – Clint Eastwood
"War is the ultimate conflict, and conflict is the basis of drama to begin with." – Clint Eastwood
"These people who are making a big deal out of gay marriage. They go on and on with all this bullshit about 'sanctity' — don't give me that sanctity crap! Just give everybody the chance to have the life they want." – Clint Eastwood
"Everybody's got a right to be a sucker… once."- Clint Eastwood
"What you put into life is what you get out of it." – Clint Eastwood
"Aging can be fun if you lay back and enjoy it." – Clint Eastwood
"Things change. They always do, it's one of the things of nature. Most people are afraid of change, but if you look at it as something you can always count on, then it can be a comfort." – Clint Eastwood
"There's plain few problems that can't be solved with a little sweat and hard work." – Clint Eastwood
"Respect your efforts, respect yourself. Self-respect leads to self-discipline. When you have both firmly under your belt, that's real power." – Clint Eastwood
"You want to play the game, you'd better know the rules, love." – Clint Eastwood
"A good man always knows his limitations." – Clint Eastwood
"The country has come a long way in race relations, but the pendulum swings so far back. Everyone wants to be so sensitive." – Clint Eastwood
"It's a very confusing era that we're in." – Clint Eastwood
"It takes tremendous discipline to control the influence, the power you have over other people's lives." – Clint Eastwood
"I guess maybe when you get past 70, other people start asking you how you feel.-Clint Eastwood
"Opinions are like assholes, everybody has one." – Clint Eastwood
"Fate pulls you in different directions." – Clint Eastwood
"You should never give up your inner self." – Clint Eastwood
"We all boil at different degrees." – Clint Eastwood
"Actors know, with me they aren't going to be allowed to rehearse a scene for a couple of hours and then get away with doing 25 takes before we get it right. So they come with their full bag of tricks." – Clint Eastwood
"I'm not afraid to look bad on the screen." – Clint Eastwood
"I keep working because I learn something new all the time." – Clint Eastwood
"I'm a mentor to anybody who's interested." – Clint Eastwood
"If a person doesn't change, there's something really wrong with him." – Clint Eastwood
"My dad was fiscally conservative, and I was influenced by that. He didn't believe in spending more than you had because it gets you into trouble." – Clint Eastwood
"Society has made us believe you should look like an 18-year-old model all your life." – Clint Eastwood
"There has to be something in every role that interests you." – Clint Eastwood
"You always want to quit while you are ahead. You don't want to be like a fighter who stays too long in the ring until you're not performing at your best." – Clint Eastwood
"I think there is a lot made out of age, and what age you feel." – Clint Eastwood
"God gave you a brain. Do the best you can with it." – Clint Eastwood
"I hate to see anybody sink. I hate to see anybody lose their dream, lose their home, something like that." – Clint Eastwood
"I like working. That's when I'm feeling my best. And the people around me know that. My wife knows that." – Clint Eastwood
"I've always felt that if I examine myself too much, I'll find out what I know and don't know, and I'll burst the bubble. I've gotten so lucky relying on my animal instincts, I'd rather keep a little bit of the animal alive." – Clint Eastwood
"If you ever go to a music session, you'll notice that the musicians can sit down and start playing right away, and everyone knows what to do. Of course they're reading it, but the conductor can tweak little things, and you can take that back to directing motion pictures." – Clint Eastwood
"My whole life has been one big improvisation." – Clint Eastwood
"Some people feel that the world owes them a living." – Clint Eastwood
"There's a lot of great movies that have won the Academy Award, and a lot of great movies that haven't. You just do the best you can." – Clint Eastwood
"It would be great to be 105 and still making films." – Clint Eastwood
"I'm a movie maker, but I have the same feelings as the average guy out there." – Clint Eastwood
"You can't stop everything from happening. But we've gotten to a point where we're certainly trying. If a car doesn't have four hundred air bags in it, then it's no good." – Clint Eastwood
"As you get older, you're not afraid of doubt. Doubt isn't running the show. You take out all the self-agonizing." – Clint Eastwood
"As I get older, I tend to put more into family than I used to." – Clint Eastwood
"I'm a day-to-day-type person." – Clint Eastwood
"I always liked characters that were more grounded in reality." – Clint Eastwood
"I have worked ever since I was 13." – Clint Eastwood
"I probably would have retired years ago if I hadn't found interesting things to do." – Clint Eastwood
"I've had no problem harnessing anger." – Clint Eastwood