Last Updated on August 9, 2022
Impressive presentation is what can grant you success in sales. Detailed photos will help your customers do the right choice even without trying an actual item on. But even if you don't have a chance to take professional images, there's a smart and efficient remedy.
We urge you to use highly realistic PSD clothes models that look just as good as the real photos. In fact, they are even better because you can easily change the colors and apply any designs in Adobe Photoshop. Editing of smart layers won't take you more than a few minutes.
In a compilation provided below you'll find excellent products from such a classy developer the mockupfree.co, and from other popular graphic resources and independent designers. Keep scrolling, and pick a perfect sample for your project.
1. Short Sleeve Shirt Mockup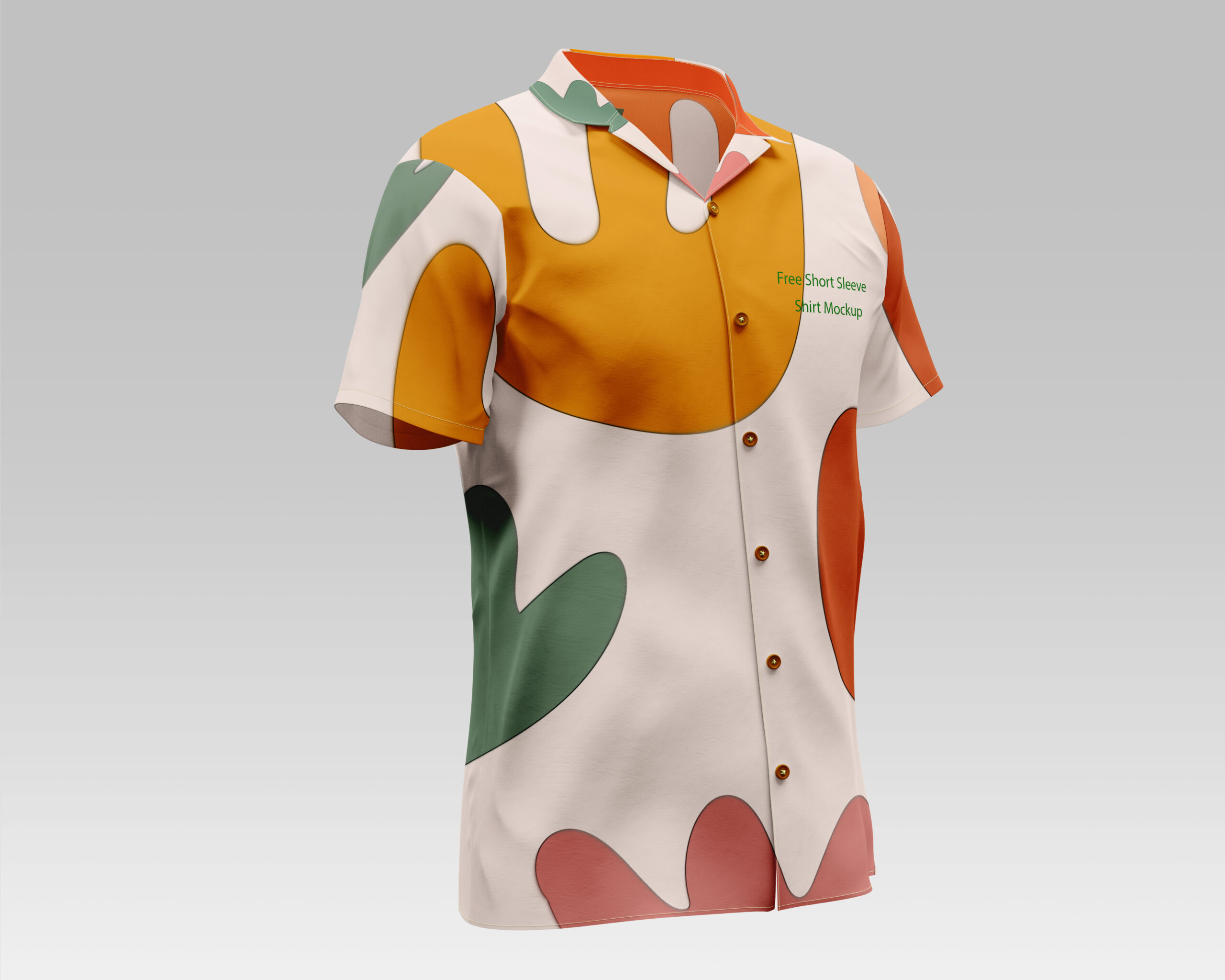 This mockup of a modern looking Short Sleeve Shirt was tailored by an experienced designer. Apply Photoshop to change the color palette, and add individuality to its simple design.
2. T-Shirt Mockup
This nifty T-shirt file will amaze you with its details. Such a piece of clothing may easily match jeans, shorts, and skirts. Feel free to change the color, pattern, and scale with the help of PS. Your customers won't miss this item.
3. Varsity Jacket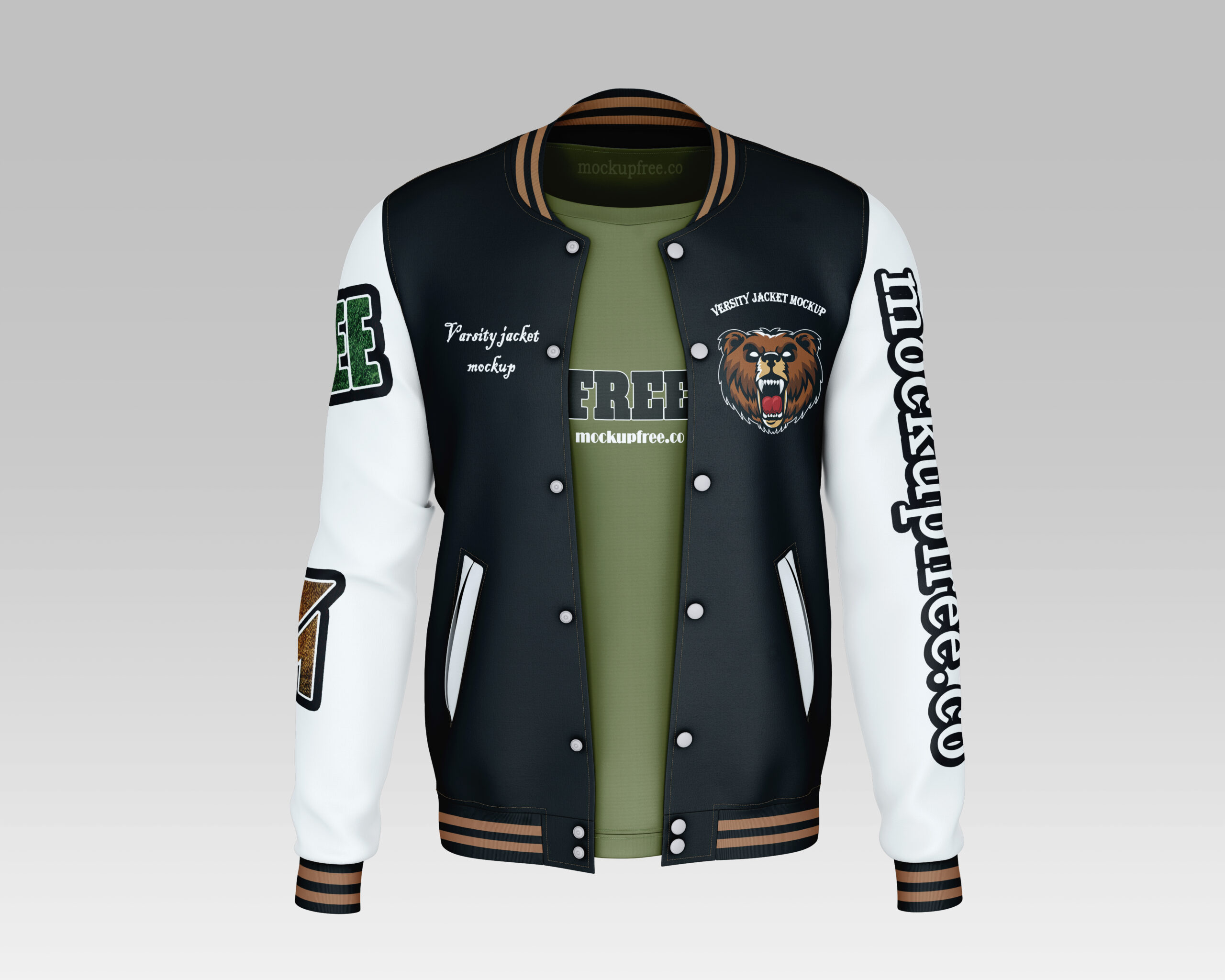 Don't hesitate to download this cool mockup of a Varsity Jacket. Some quick editing in Photoshop will help to turn into a piece of a sports team uniform, or simply in a dashing clothing item that many customers will love to own.
4. Polo Shirt Mockup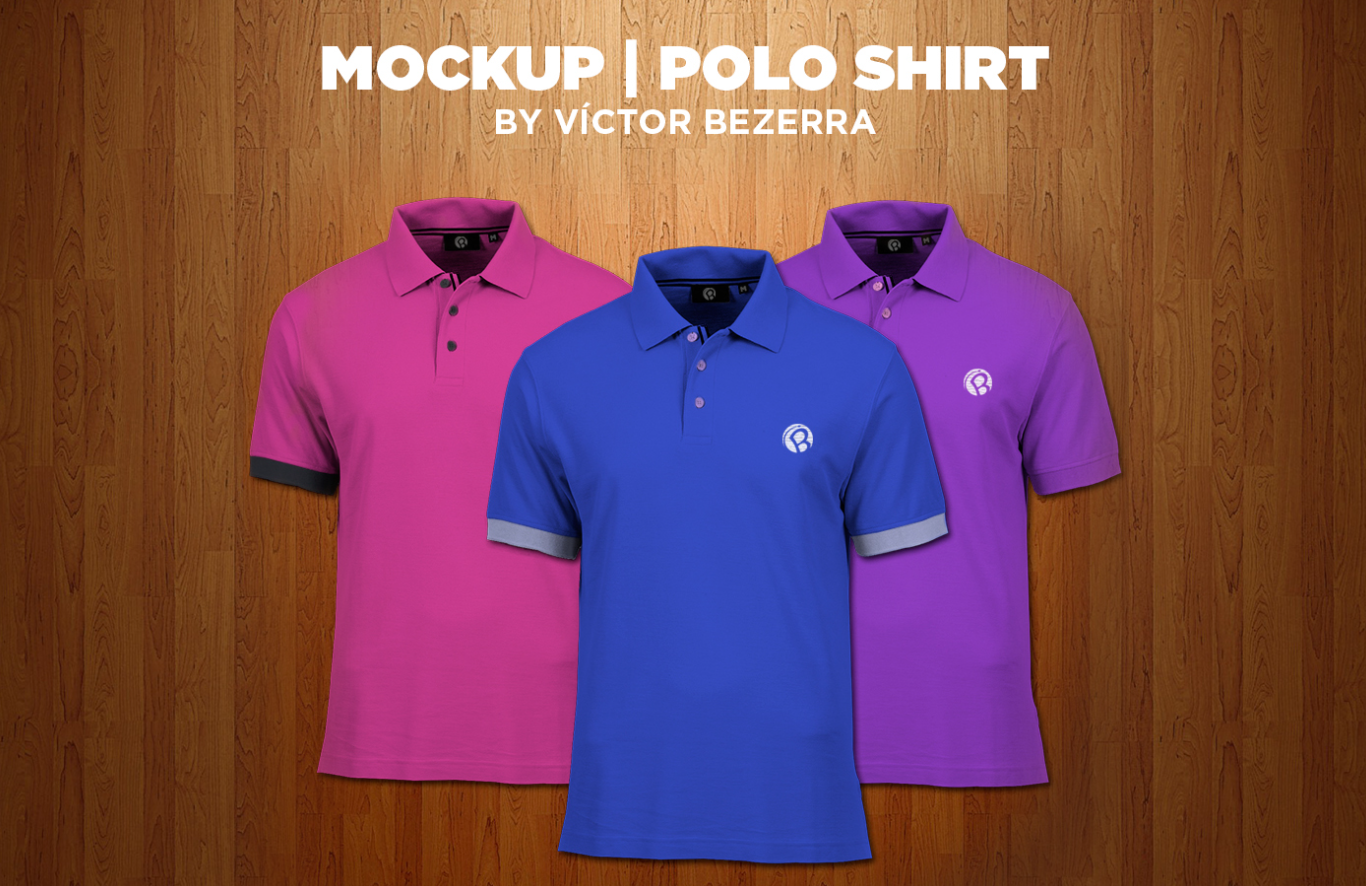 Comfortable and multipurpose, a polo shirt can be found in any man's or guy's wardrobe. Save this free Polo Shirt file, to customize it in the matter of minutes, and interest the visitors of your site with a broad variety of colors and sizes.
5. Baby Onesie Mockup
Our little ones deserve the best! A soft and cute garment is what will help any baby to feel comfy. This realistic Baby Onesie mockup will enchant everyone with its smart design and a sweet image. It won't take you long to change the look of this piece in PS.
6. Hoodie Sweatshirt Mockup
Bold and stylish, this Hoodie Sweatshirt file will look appropriate for any modern outfit. Save it in one click, and open Adobe Photoshop to adjust the colors and add unique details. The variety of possible designs you can create is infinite!
7. Track Pants Mockup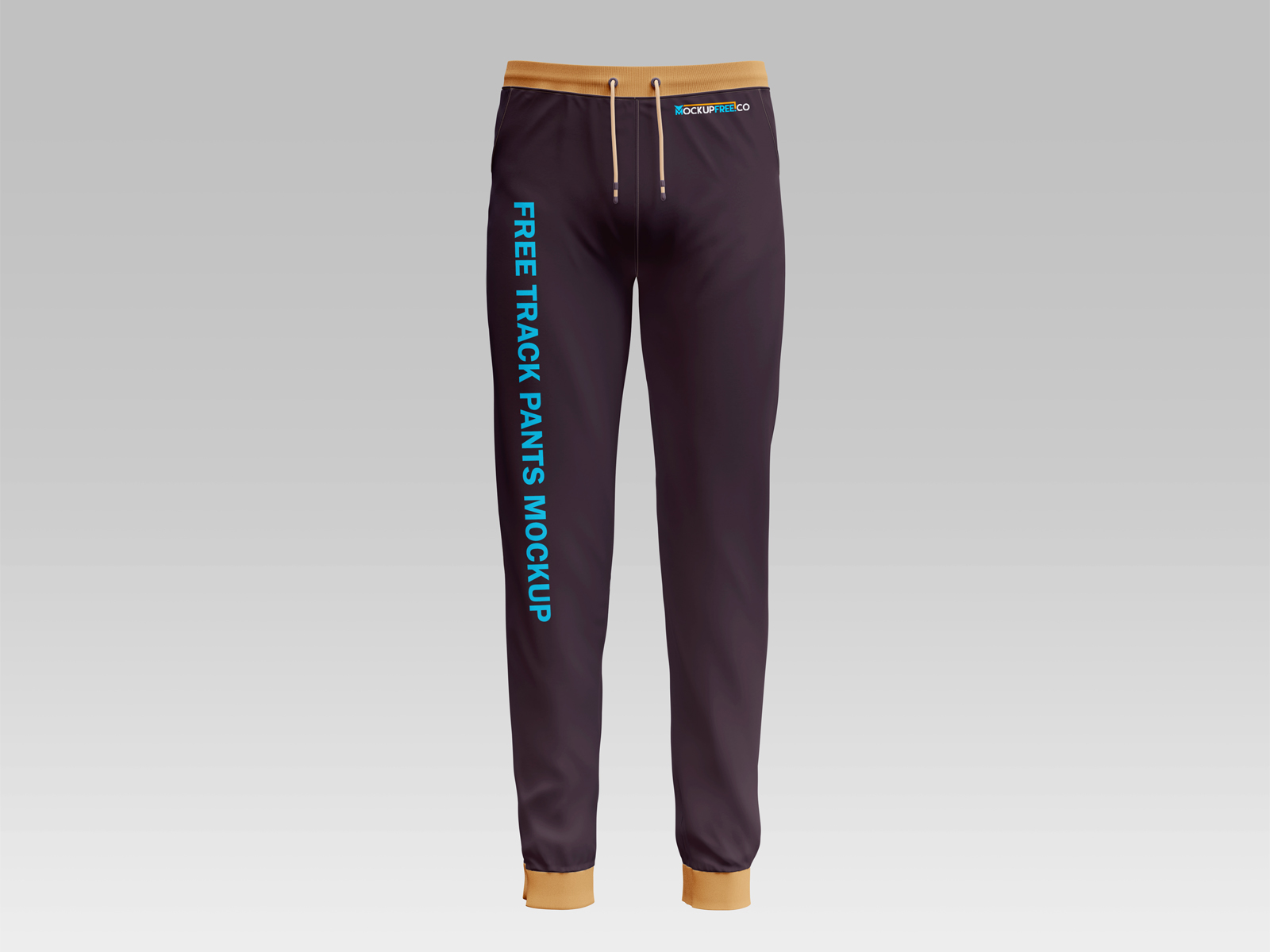 Comfy track pants are among must-have things for those who lead a healthy lifestyle. Download this cool mockup now, and do some editing in PS to change the palette and add your own touch. Smart layers of the file will make the process smooth and fast.
8. Winter Hat Mockup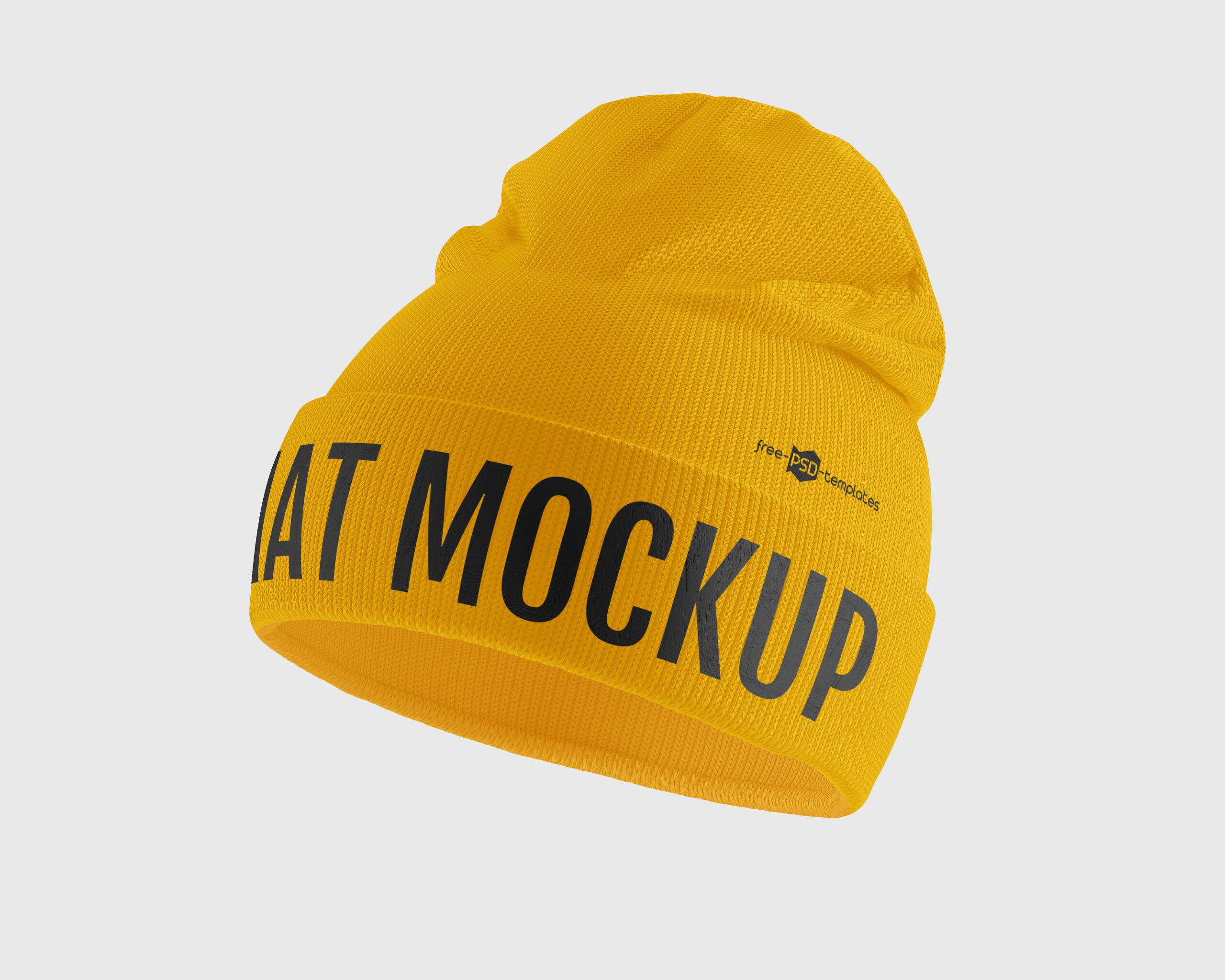 A comfy hat can warm you up in winter or become a nifty accent in your outfit. Bright yellow color is what makes this sample of a winter hat eye-catchy. You can leave it like that, or search for unique effects in Photoshop.
9. Swimsuit Mockup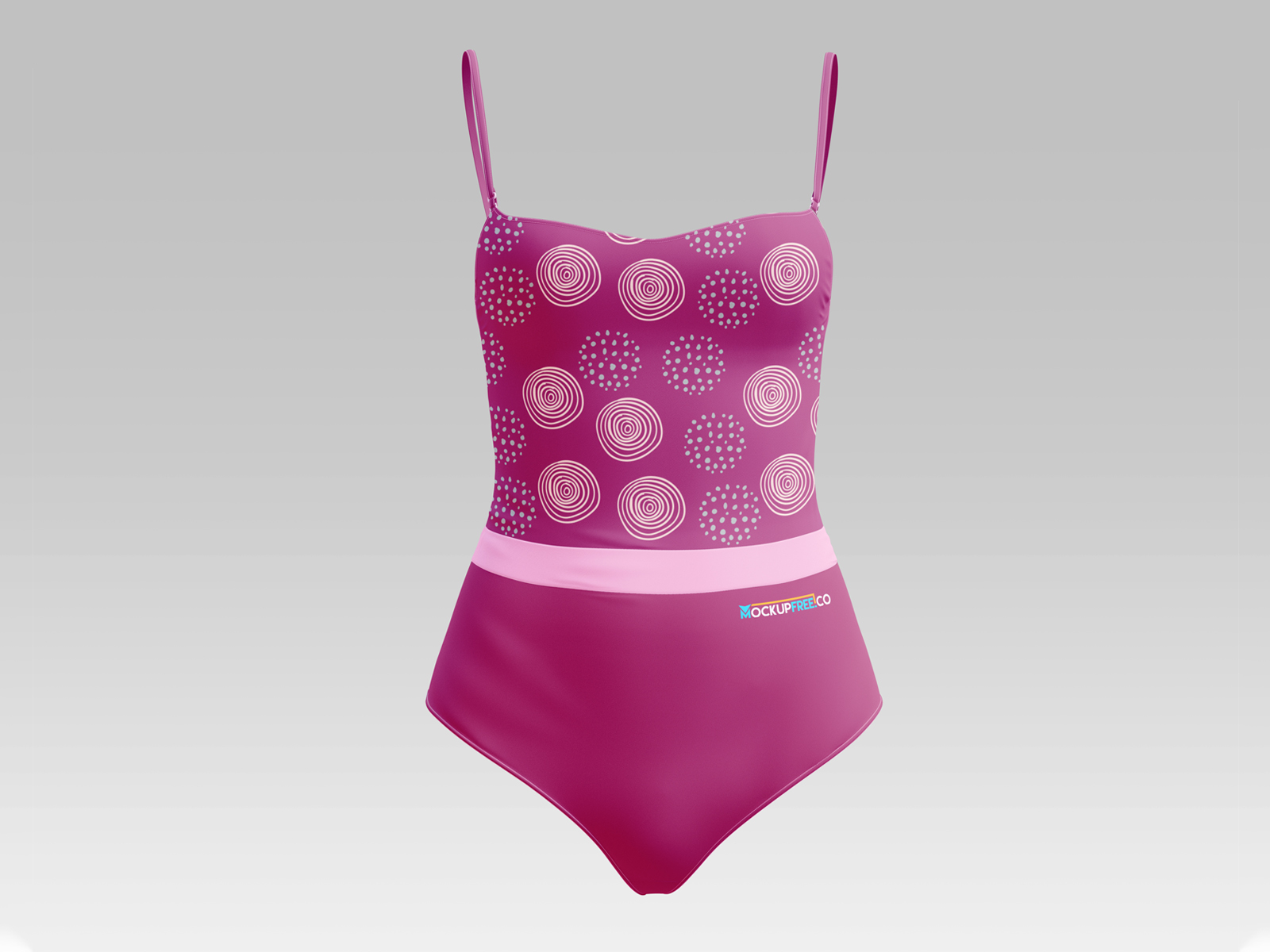 This sleek swimsuit looks appropriate for various occasions – a seaside holiday, a swimming workout, or a pool party. Minimalistic design of the item allows you to play around with colors and patterns. We're sure that the results won't leave your customers indifferent.
10. Bomber Jacket Mockup
Check out this dashing Bomber Jacket mockup. It has plenty of space for putting a kicky logo or bold writing. Whichever design you choose for it, the customers will be impressed. A comfortable yet trendy clothing item is what many are looking for.
11. Cap Mockup
A basic cap is an accessory that's not only meant to save you from summer sun. It can become a nifty addition to different outfits. This cap model represents a bright design, but you can customize it in Photoshop to try something minimalistic.
12. Polo T-shirt Mockup
A vivid color gradient is what makes this basic polo t-shirt look eye-catching. You can leave the fully-layered  sample without any major changes, or apply Adobe Photoshop to try out other color effects, and add writing.
13. Swim Trunks Mockup
A realistic mockup of men's swim trunks will be of great use in summer. A joyful design applied here can make anyone dream of a perfect vacation. Don't limit yourself, and experiment with cool combos of patterns and colors – your buyers are gonna love it!
14. T-Shirt Mockup
A classic T-shirt is a piece of cloth appropriate for various occasions. It can serve as a canvas for a smart quote, an artsy design, or a striking pattern. It's up to you to decide how this PSD file will look.
15. Puff Sleeve Top Mockup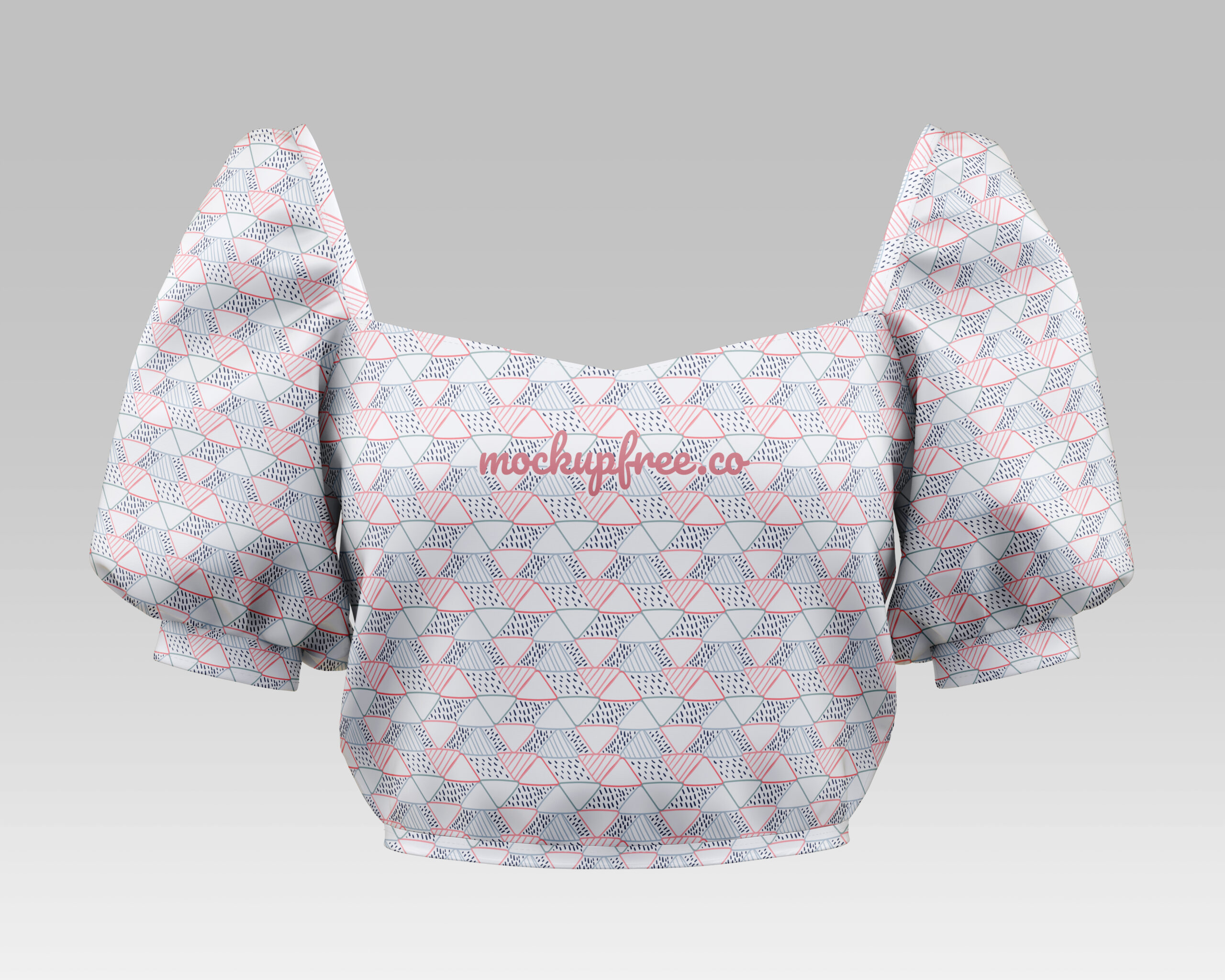 With puff sleeves being the latest fashion trend almost every girl will be tempted to get a modish top like this one. Adjust the scales and play with details to make the item catch your customers' excited looks.
16. Womens Sweatshirt Mockup
After a few years, oversized clothes still hold their leading positions in fashion. This basic women's sweatshirt will easily compliment an urban look. It's simple cut allows to play around with the palette, and add fancy images and writing.
17. Socks Mockup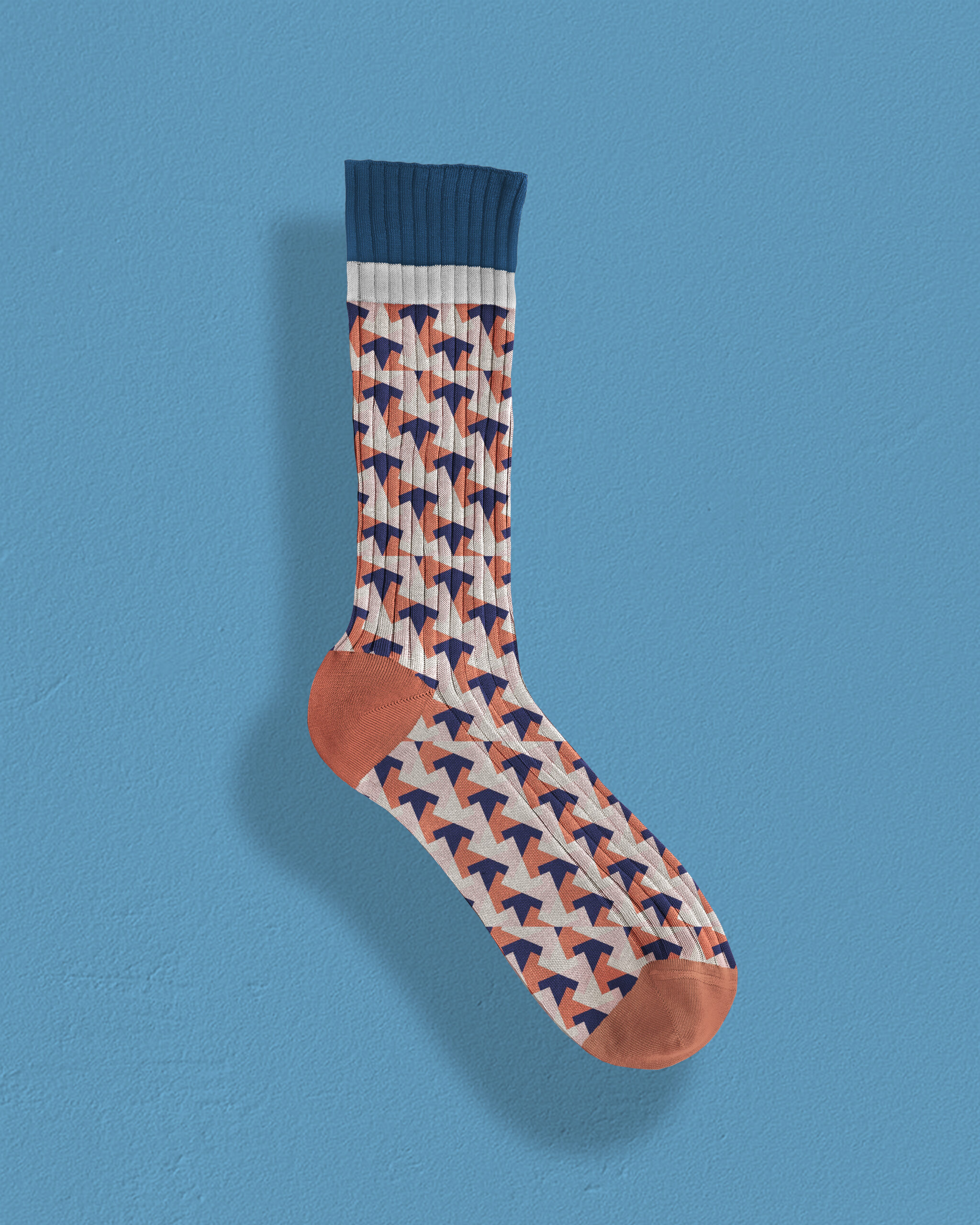 There can't be too many socks in one's wardrobe, especially if we are talking about men and guys. Simple for everyday wear or playful and funny looking, socks are what everyone is looking for. Use this kicky sample, and create unique designs in Photoshop to help every customer find their perfect match.
18. Long Sleeve T-Shirt Mockup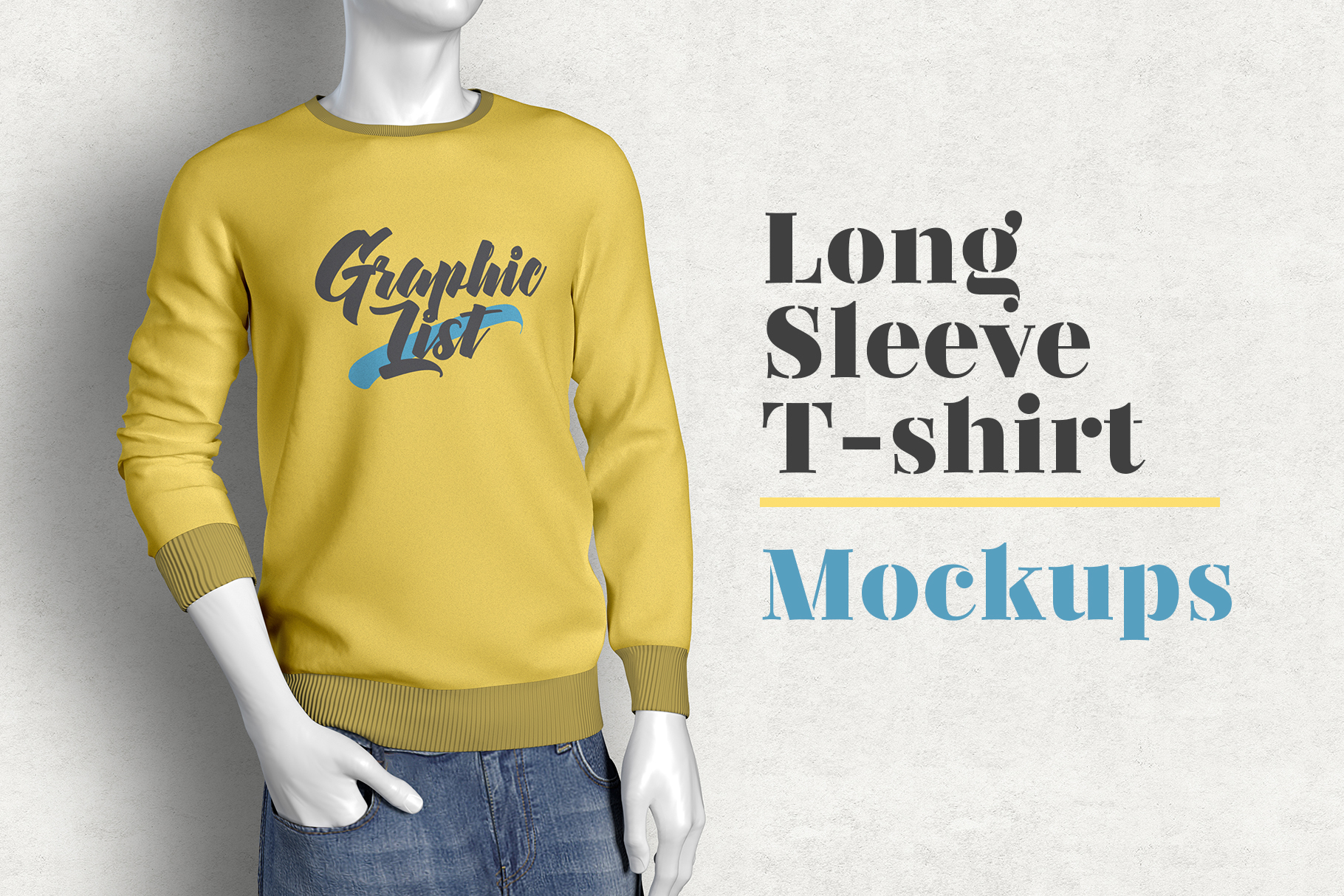 A long sleeve T-shirt is a great choice for chilly weather. It can be matched with jeans, skirts, and even formal pants. Feel free to use Photoshop, and customize this smart-looking model of a t-shirt with long sleeves.
19. Dress Mockup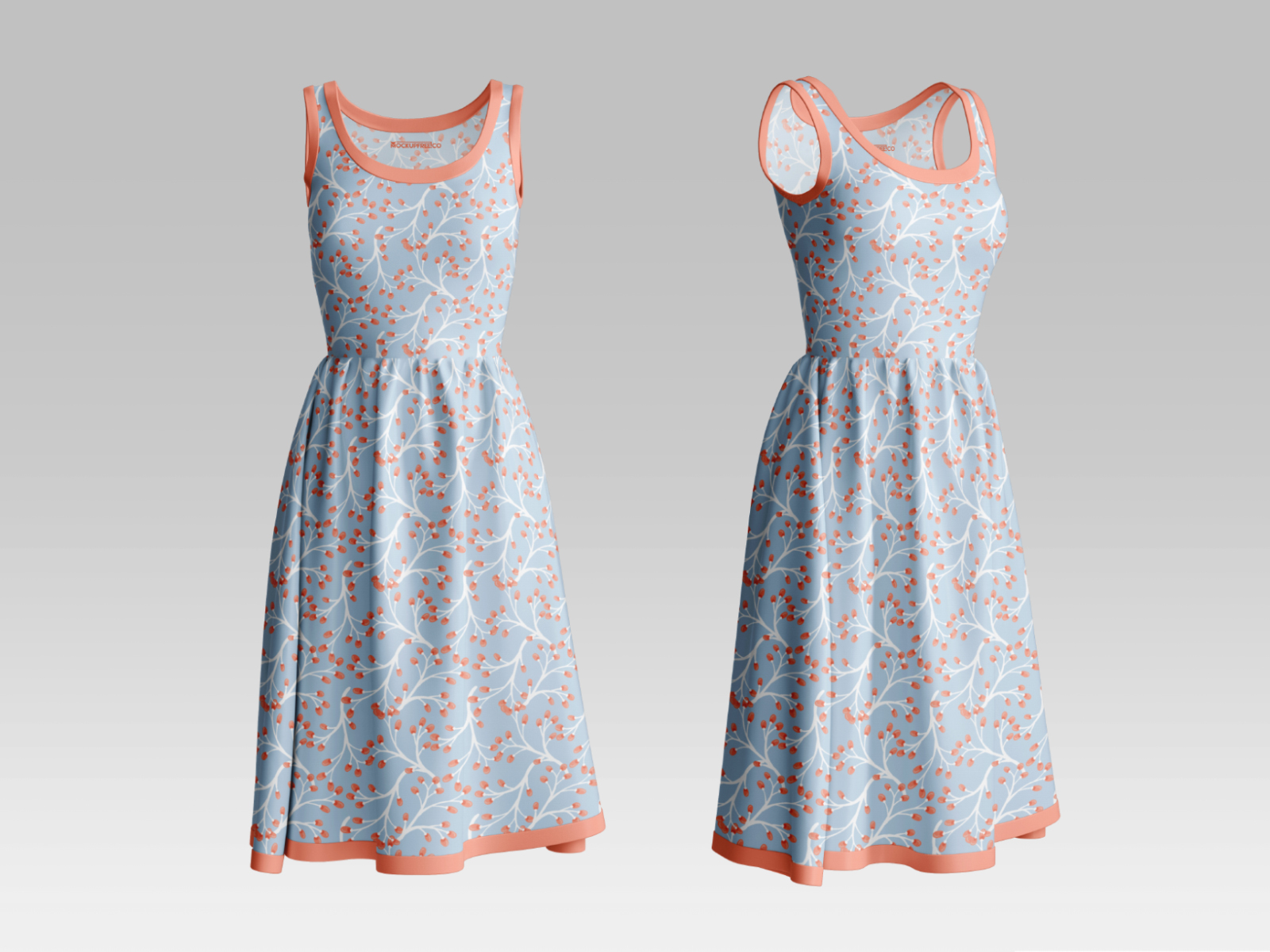 This professional dress mock-up will interest your customers with its minimalistic yet modern look. Catchy patterns and tasteful color combinations is what can add individuality to it. Save it now, and run PS to do some fast customization.
20. Crewneck Mockup
Use this detailed clothing sample for implementing your design ideas. Plain one-tones or vivid with a showy image, this mock-up will certainly draw your customers' attention. Save the file in a click, and do the edits in PS.
21. Long Sleeve T-Shirt Mockup
Practical yet stylish, a long sleeve T-shirt is favored by many guys. Add a quality material and a bold design, and you get a piece of clothing everyone will like. Save this smart model to customize it with the aid of Photoshop, and use for any projects.
22. Sneakers Mockup
No one can resist getting a brand new pair of trendy sneakers! Boost your sales with this highly realistic mockup of Nike Airmax. Smart detailing will amaze any customers. It won't take you longer than a few minutes to adjust the look of the file in Adobe Photoshop.
23. Soccer Jersey Mockup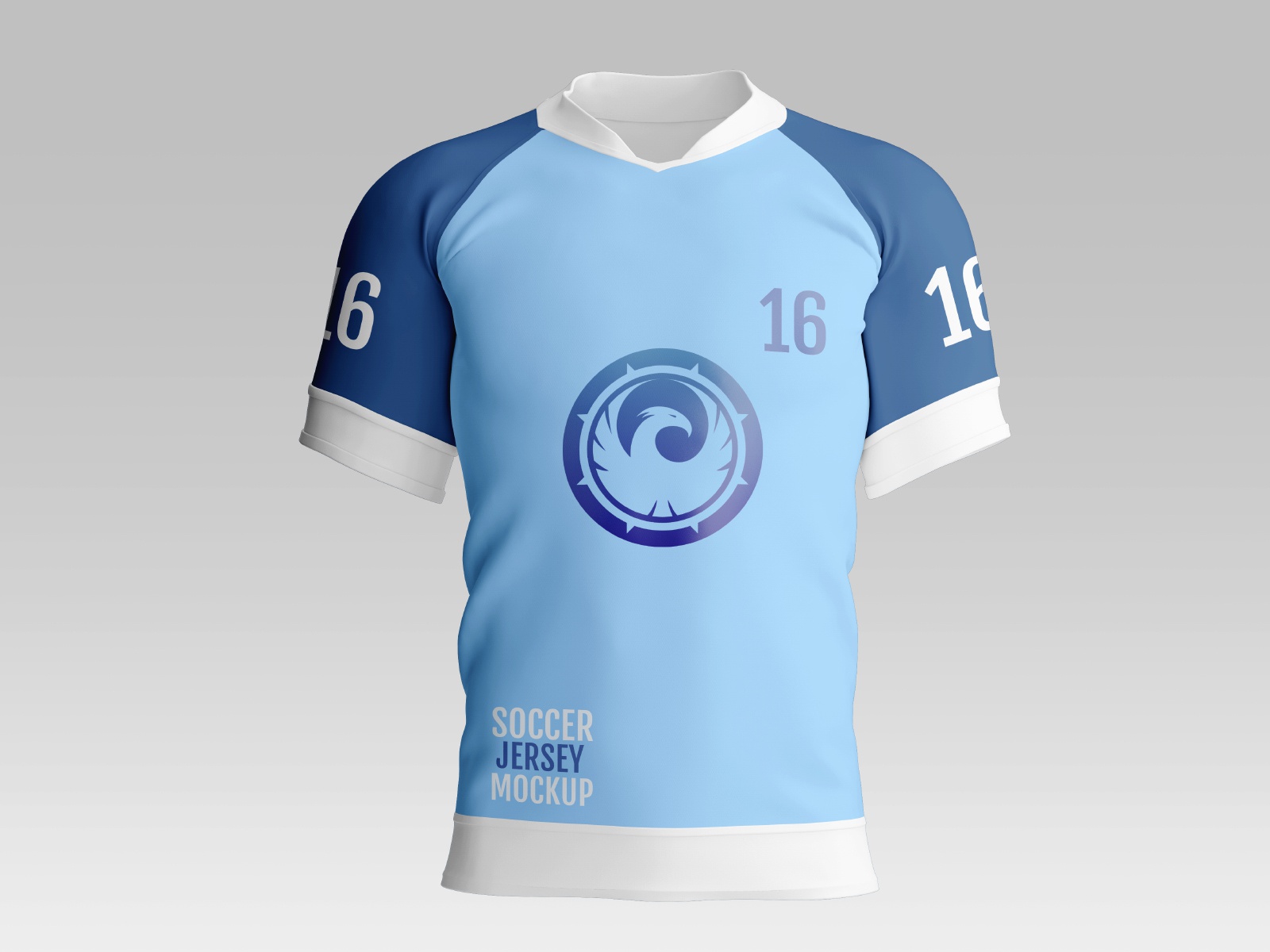 No sports fan will resist getting a new quality soccer jersey with a cool logo and writing on it. Edit this custom tailored sample with the help of Photoshop, to choose new color combos and unique brand elements. The results will be worth the effort!
24. Covid Mask Mockup
You can't be too cautious when out of your home these days. Protection is the key to positive changes in everyone's lives. A smart mock-up of a face mask is something that surely will come in handy for your online shop or other projects. Save it here and now, and run PS to customize details.
25. Shirt Mockup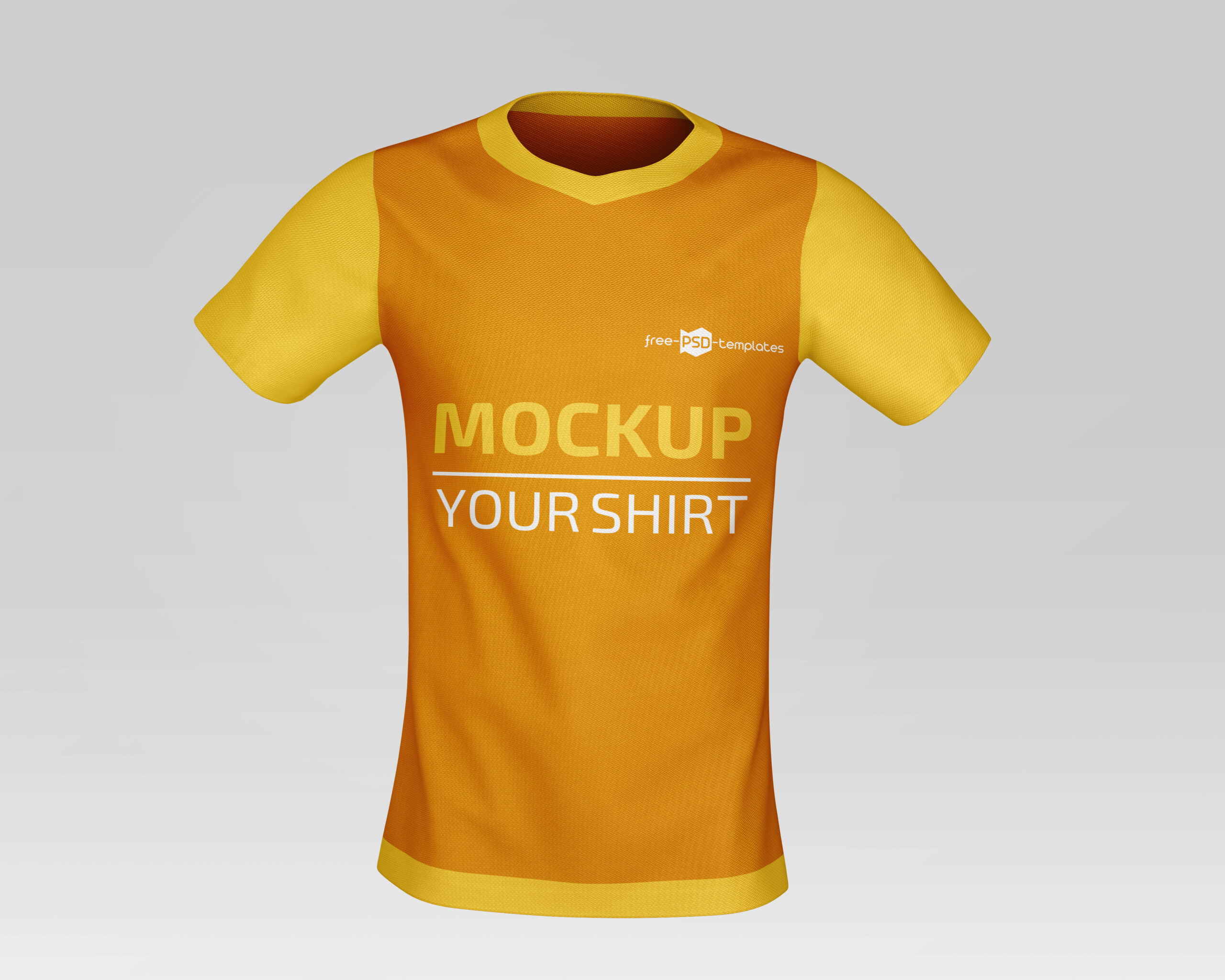 As a multipurpose clothing item, a t-shirt can create smart combos with casual jeans and formal suits alike. The color palette and additional elements is what determines its style. Edit this professionally crafted image up to your liking in PS.
26. Skirt Mockup
An elegant skirt is a perfect garment to complement a classy look. It will look apt for both formal and festive occasions. Save this polished model, and finish its editing with a personal touch in Adobe Photoshop.
27. Mens Hoodie Mockup
This top class mock-up of a Men's Hoodie will instantly amaze your customers with the smart style and outright design. Feel free to pick other colors and add your artwork. The well-organized layers will make the editing process enjoyable and easy.
28. Shirt Mockup
Even a simple piece of clothing can become amazing if you choose a bright color and interesting decorative elements to apply to it. Customize this pro t-shirt freebie in Photoshop, to impress everyone with a broad array of designs.
29. Bucket Hat Mockup
Although a bucket hat may look like something that kids should wear, it is considered one of this season's trendiest accessories. Download this free layered file to do some quick customization in PS. You can save the original playful pattern, or develop something brand new within minutes.
30. Sweatshirt Mockup
An editable PSD sweatshirt file depicted here looks simplistic yet modern. Do not hesitate to use it for promotion of your shop. Adjust details in Photoshop with ease. Comfortable outfits are preferred by many customers.
31. Kids T-Shirt Mockup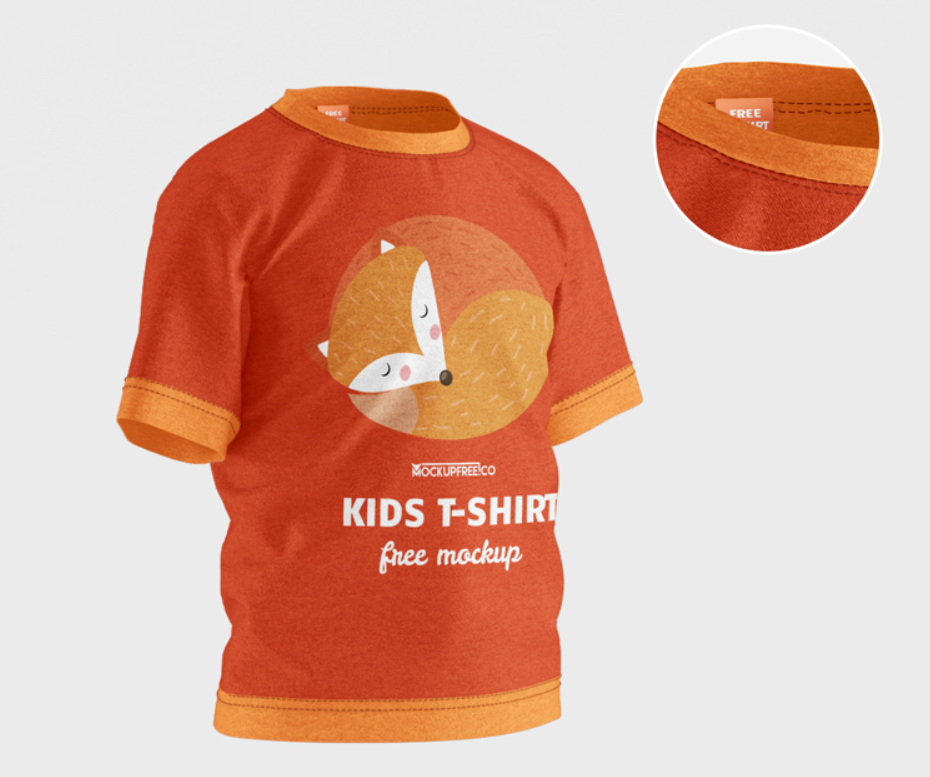 All kids adore comfy t-shirts with funny and unusual designs. It's what can help them stand out from the crowd of peers. This free Kids' T-shirt model was crafted by a creative pro to help you boost the sales.
32. Sweatshirt Mockup
Here is an easily customizable sample of a sweatshirt. You can adjust its simple look with a few clicks in PS. An item like this is great as a casual everyday wear. Artsy details and colors can make it unique.
33. Sneakers Mockup
These high-class Adidas sneakers will surprise everyone with their sharp look. You can maximize the effect with easy editing in Adobe Photoshop. Is there a customer who wouldn't wish to own such a pair?
34. Apron Set Mockup
An apron is a usual accessory that can be seen in any kitchen. But despite the practical needs the aprons don't have to look dull. Download this set of free mockups, and create nifty designs in Photoshop.
35. Leggings Mockup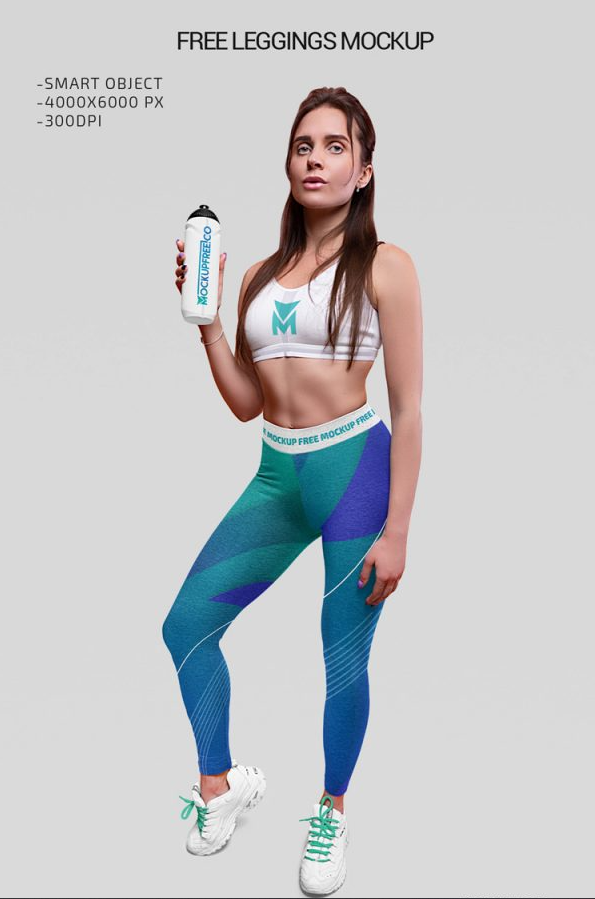 Comfortable and unique looking sportswear is what can make workouts even more enjoyable. A model presented at this mockup looks smart wearing the modish leggings. Save this free file now, and enjoy effortless editing in PS.
36. Mens Hoodie Mockup
A snuggly hoodie is what can help guys stay warm and stylish when it's chilly outside. Download this well structured sample of a hoodie t-shirt, and add your own touches within minutes in PS.
37. 3D Clothes Mannequin Mockup
This free 3D mockup of a mannequin will stun everyone with its highly realistic look. Edit the file in Photoshop, and use it to present any type of item. It is no secret that clothes look better when put on a model.
38. Cap Mockup
A cap with a catchy design can do more than simply protect you from sun. It can become a bright finishing touch for any in-style look. Download this free fully-layered mockup, and enjoy adjusting it in PS.
39. T-Shirt Mockup
In a cool bundle here you get three awesome free mock-ups instead of just one! Two smart t-shirts and a hoodie will serve you for many occasions. Apply Photoshop to customize the palette and add any artwork.
40. Crop Top Hoodie and Pantines Mockup
Draw much attention to your online shop or other project with an impressive looking mockup. The girl depicted here looks excellent in a hoodie crop top and sleek panties. Apply Photoshop to play around with designs and colors, and pick the one you enjoy.
Although Free Apparel and Clothes PSD Mockups generally require some editing in Adobe Photoshop, their exceptional quality and well organized layers will make the process smooth and fast. A boost in sales and successful projects will be worth your effort.