The name Coco Chanel is synonymous with fashion. One of the most significant designers in history, she revolutionized women's clothing and created timeless pieces such as the "Little Black Dress" and the Chanel suit.
By far, she is the only designer to be hailed as one of the 100 most influential people of the 20th century by TIME Magazine. A real-life Cinderella, hers is a classic rags-to-riches story anchored on passion, positive opportunism, and grit.
Humble Beginnings in France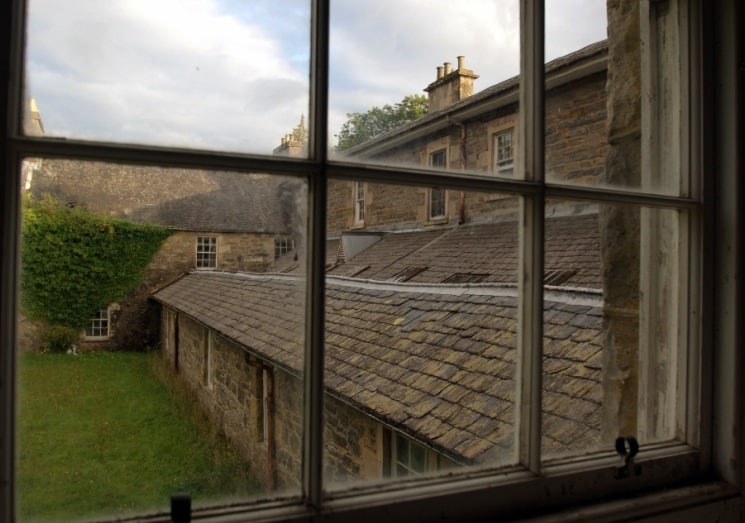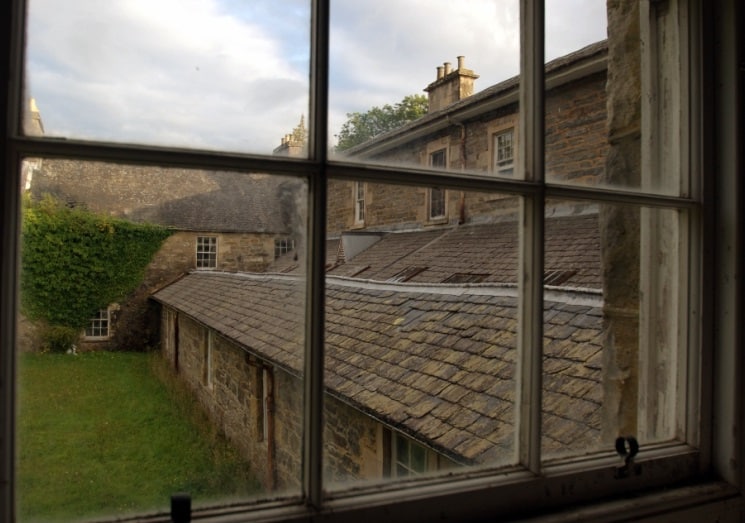 Gabrielle Bonheur Chanel was born into a dirt-poor family in Saumur, Western France on August 19, 1883. She was the second of five illegitimate children of unwed parents. Her father, Albert, sold clothes and undergarments on streets and in markets in neighboring towns to feed their family. Her mother, Jeanne, worked as a laundrywoman in a charity hospice.
Jeanne died of tuberculosis when Chanel was only 12 years old. To survive, her father sent her three brothers to work on farms, while she and her older sister were shuffled off to an orphanage in central France.
For six years, she lived a frugal and controlled life. But this was also where she first developed an inclination to fashion. The nuns who raised her taught her to sew. She would always observe their clothes and make mental notes about the fabric and design.
At 18, she left the orphanage and her sewing skills landed her a job as a seamstress in Moulins. However, fashion was not originally Chanel's dream. The teen pursued a stage career and worked part-time as a singer in a cabaret.
Although not as talented a singer as she was a charmer, Chanel captivated the patrons of the cabaret, most of which were high-ranking officers of the cavalry. Her youthful looks and performance of popular French songs such as "Qui qu'a vu Coco" and "Ko Ko Ri Ko" earned her the nickname "Coco" from her adoring customers.
In the next few years, she struggled to find success as a stage performer. Chanel then realized that show business was not for her.
First Venture into Fashion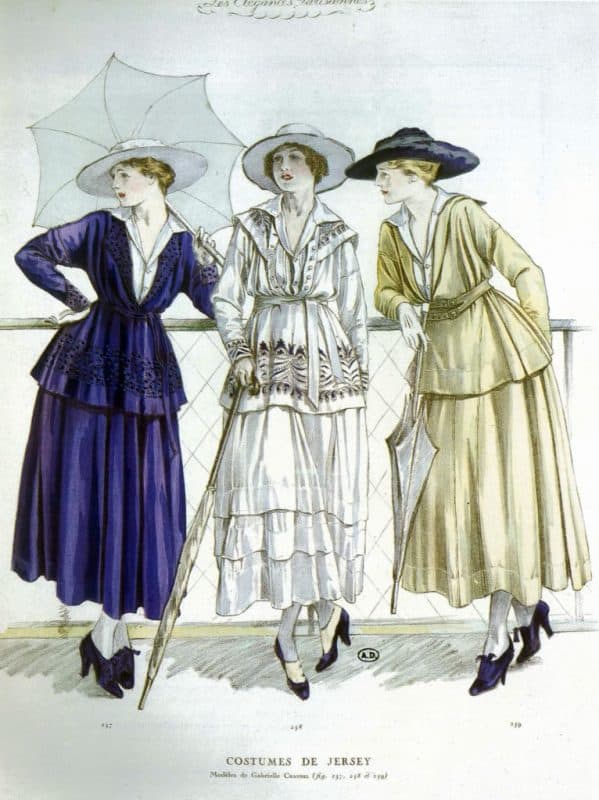 Despite failing at her ambition, Chanel's survival instinct and resourcefulness paved the way for opportunities that would later turn her life around. At age 20, she met and got involved with a former cavalry officer named Etienne Balsan.
Through Balsan, Chanel had her first taste of the rich life. He eventually made her his mistress and showered her with all the luxuries she has never known before. She developed a fascination with hats worn by rich women she met and started creating her own designs.
Years later, Chanel left Balsan for one his wealthier friends, English polo player Arthur Edward "Boy" Capel. The Englishman helped her launch a hat-making business in Paris.
In 1910, she opened her first shop named "Chanel Modes". Through her shop (that mostly catered to the elite society), she expanded her network and built connections with members of the upper class.
Her breakthrough began in 1912 when a famous theater actress named Gabrielle Dorziat wore her creations in her shows and became the celebrity model for the brand. As Chanel's millinery business blossomed, she branched out into creating and selling clothes, opening more stores in upscale locations like Deauville and Biarritz.
In a short span of time, Chanel became a household name in French fashion. By 1919, she opened a boutique on 31 rue Cambon, the fashion center of Paris. The following year, she explored an uncharted territory and launched her first perfume, "Chanel No. 5".
Legacy as a Fashion Game-Changer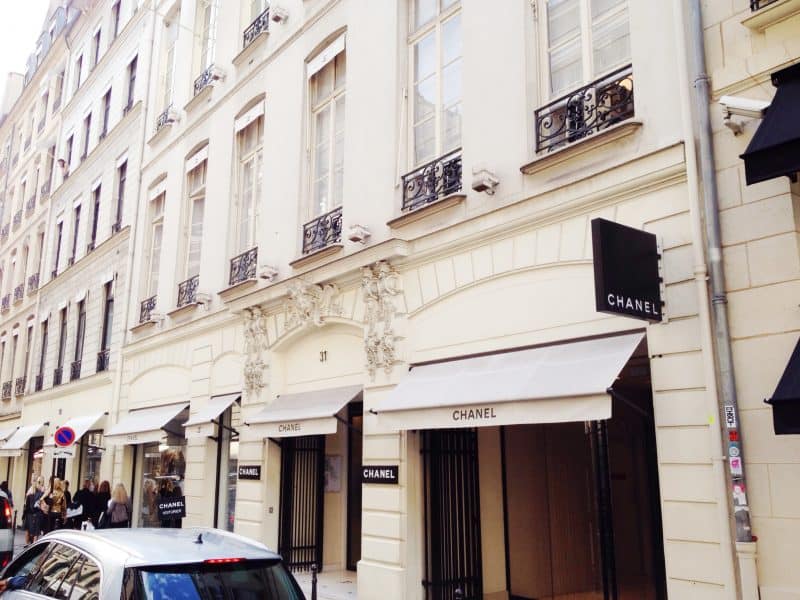 During her prime, Chanel was the epitome of innovation. She stood post-war women's fashion on its head with creations that were inspired by her humble childhood.
She invented the "poor girl look", a style that puts emphasis on simplicity and comfort. She freed women from the constraints of then-prevalent corseted fashion.
Chanel's practicality and attentiveness to what the people need are what made her one of the greatest designers to ever grace the world of fashion. One of her most legendary creations is the "Little Black Dress", which transformed the perception of the color black from a symbol of mourning – to the most versatile hue in fashion.
Until now, the LBD remains to be a staple in every fashionable woman's closet. Another item she pioneered is the collarless cardigan jacket, now known as the Chanel suit. This combined chic with the minimalist elements of men's fashion.
Chanel passed away in 1971, leaving behind a legacy.
Besides having a stellar eye for detail and an impeccable taste in fashion, she gained a life of fame and fortune by remaining true to her roots and making the best of a rather harrowing childhood. She took everything in stride – when things did not go her way, she blazed her own trail.
Here are 25 of the best Coco Chanel quotes from the revered fashion icon:
 Coco Chanel Quotes
"Fashion is in the sky, in the street, fashion has to do with ideas, the way we live, what is happening." – Coco Chanel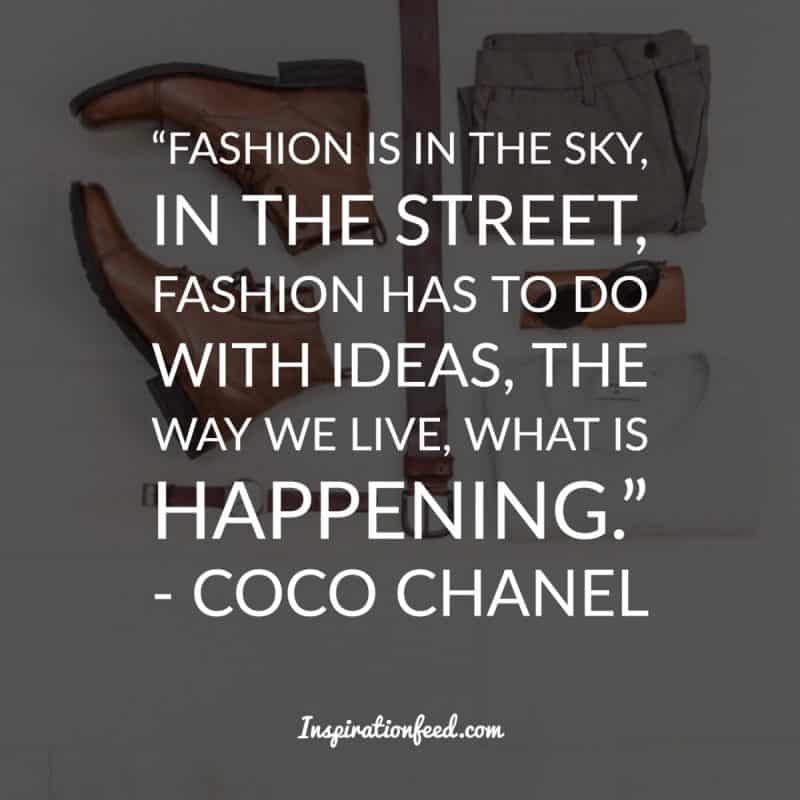 2. "The best color in the whole world is the one that looks good on you." – Coco Chanel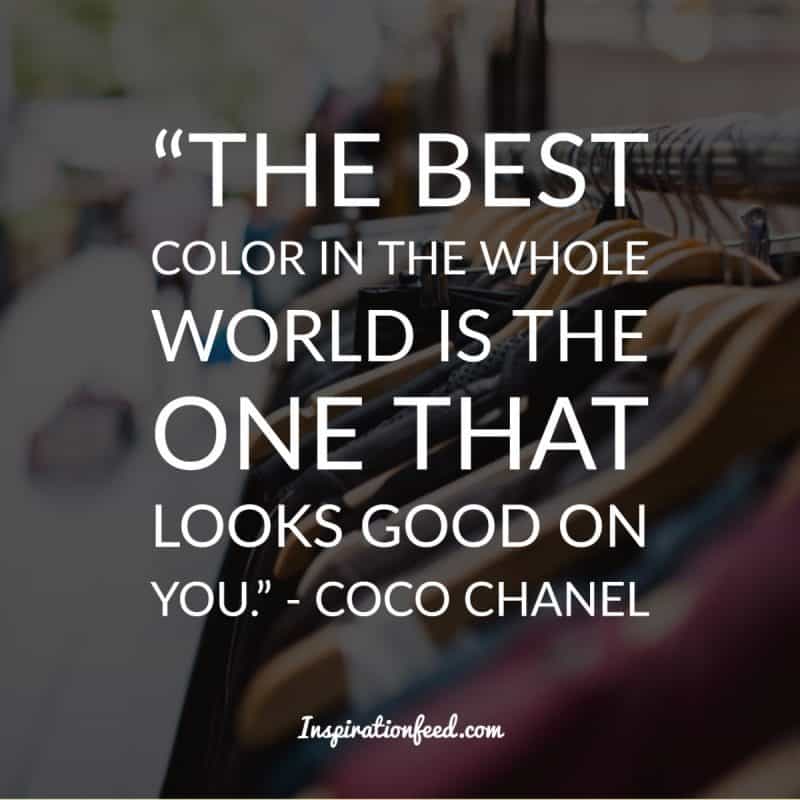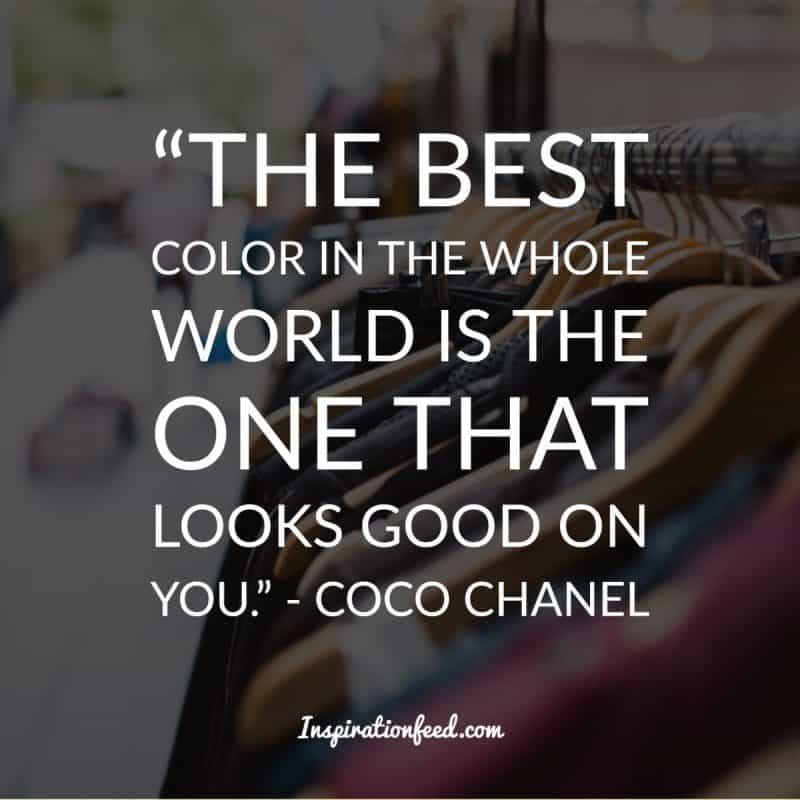 3. "A woman who cuts her hair is about to change her life." – Coco Chanel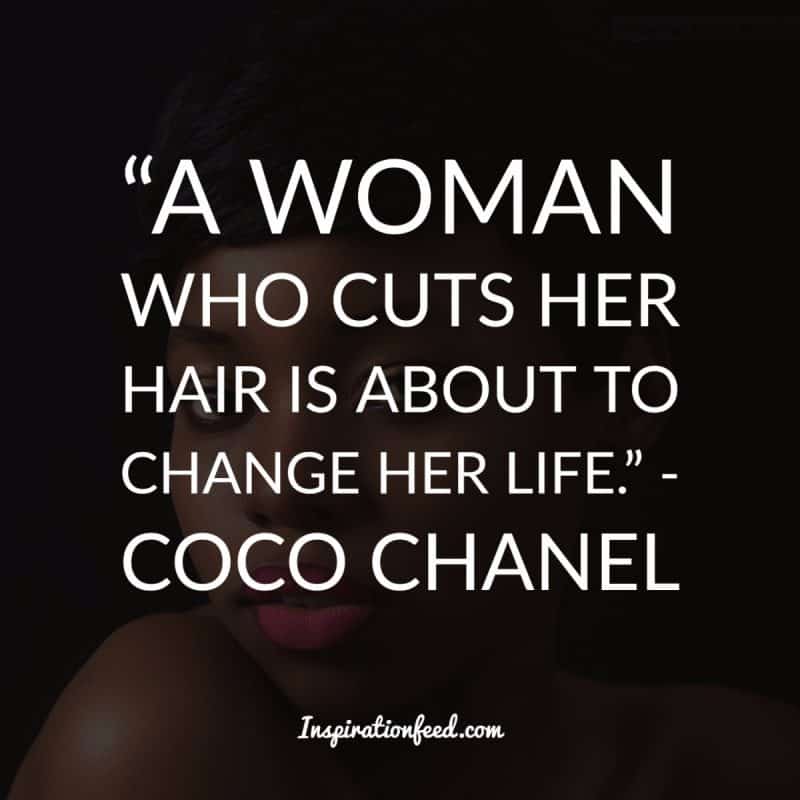 4. "You can be gorgeous at 30, charming at 40, and irresistible for the rest of your life." – Coco Chanel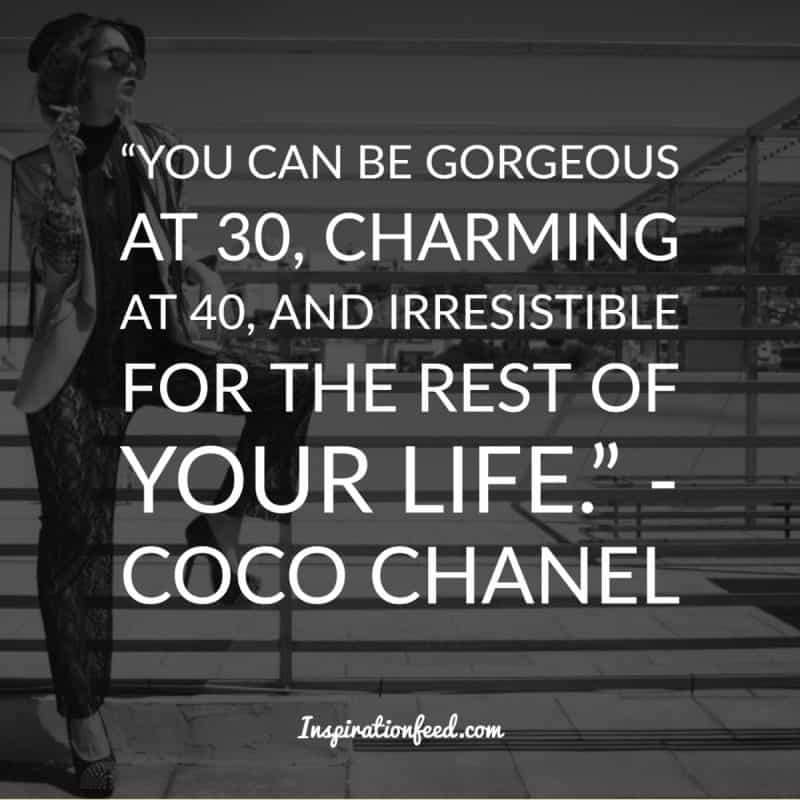 5. "Elegance is refusal." – Coco Chanel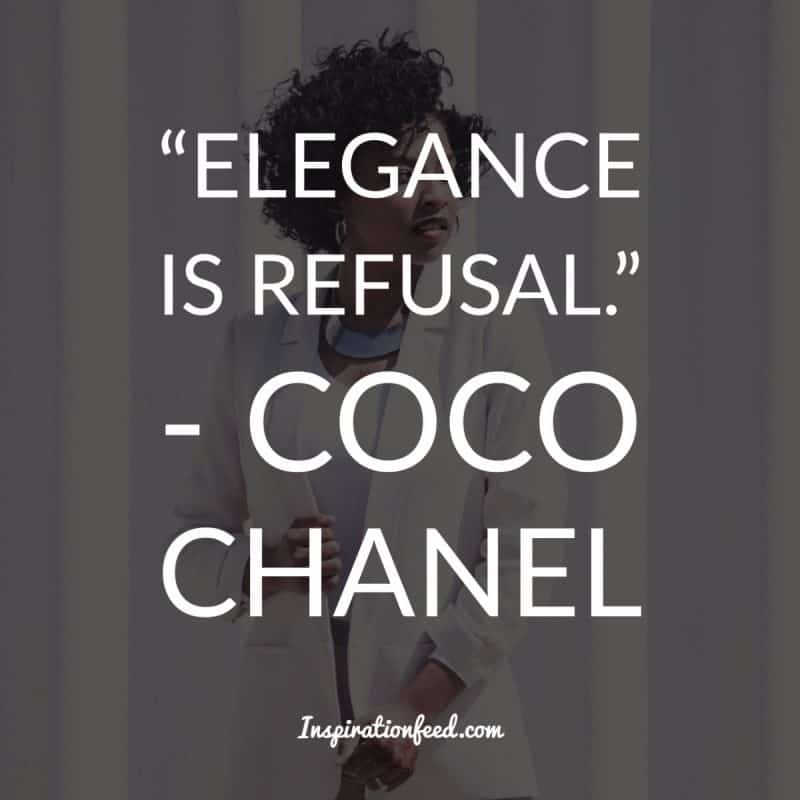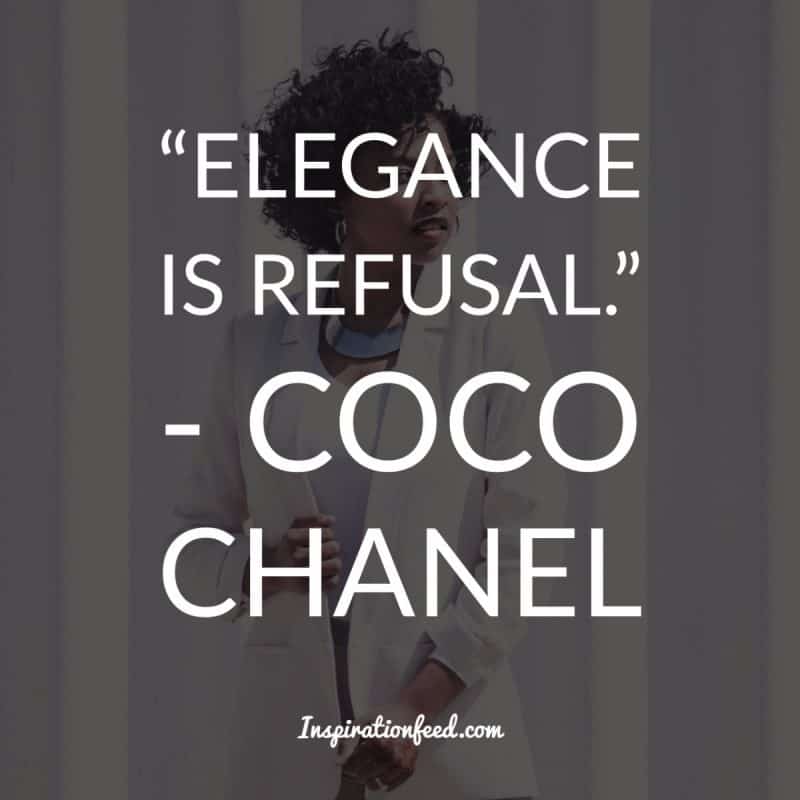 6. "A woman is closest to being naked when she is well-dressed." – Coco Chanel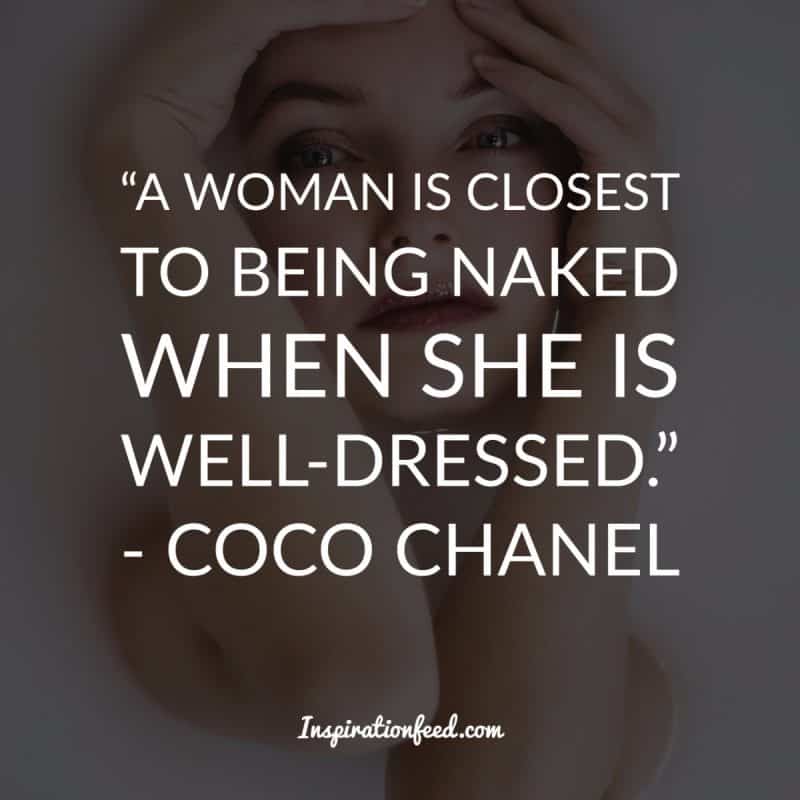 7. "Only those with no memory insist on their originality." – Coco Chanel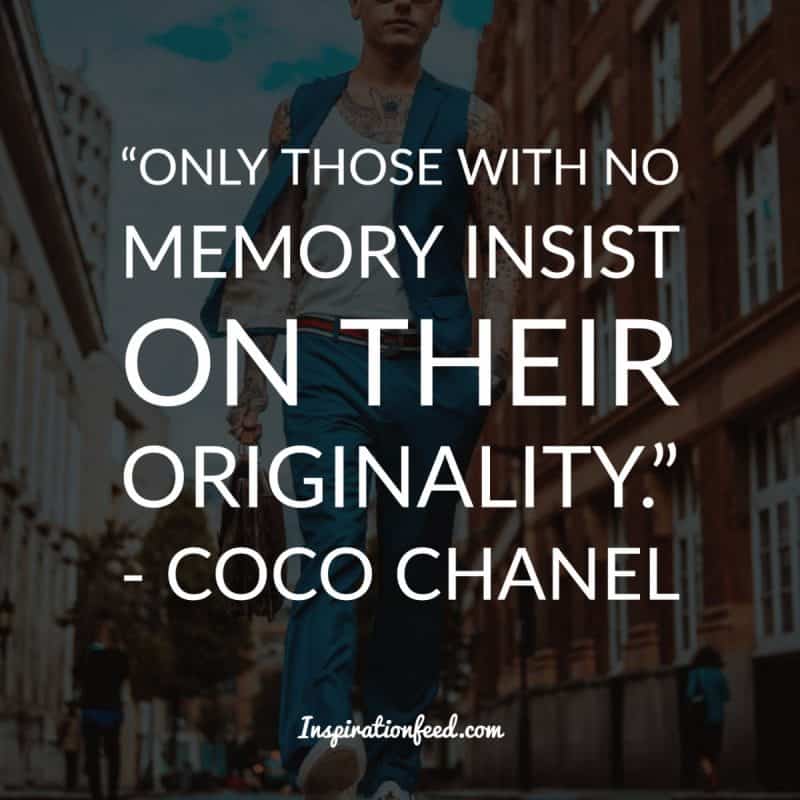 8. "Fashion has two purposes: comfort and love. Beauty comes when fashion succeeds." – Coco Chanel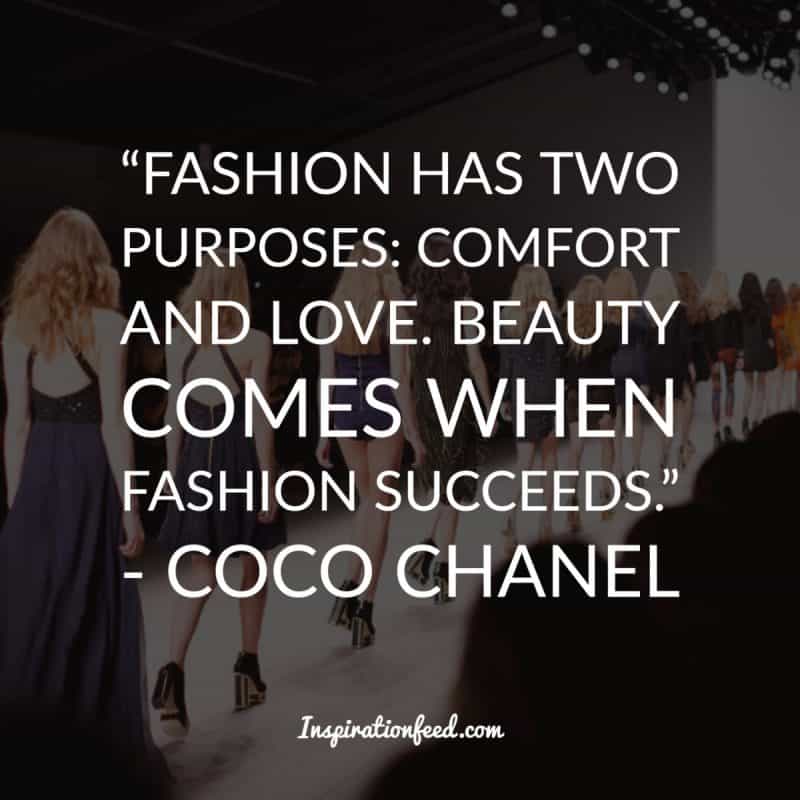 9. "The best things in life are free. The second best things are very, very expensive." – Coco Chanel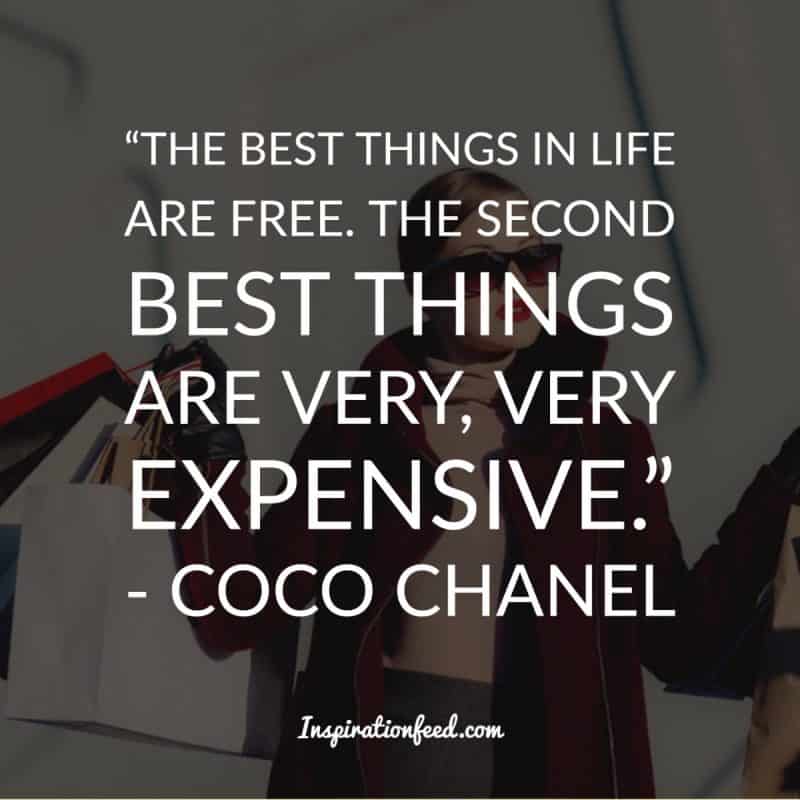 10. "A woman should wear perfume wherever she wants to be kissed." – Coco Chanel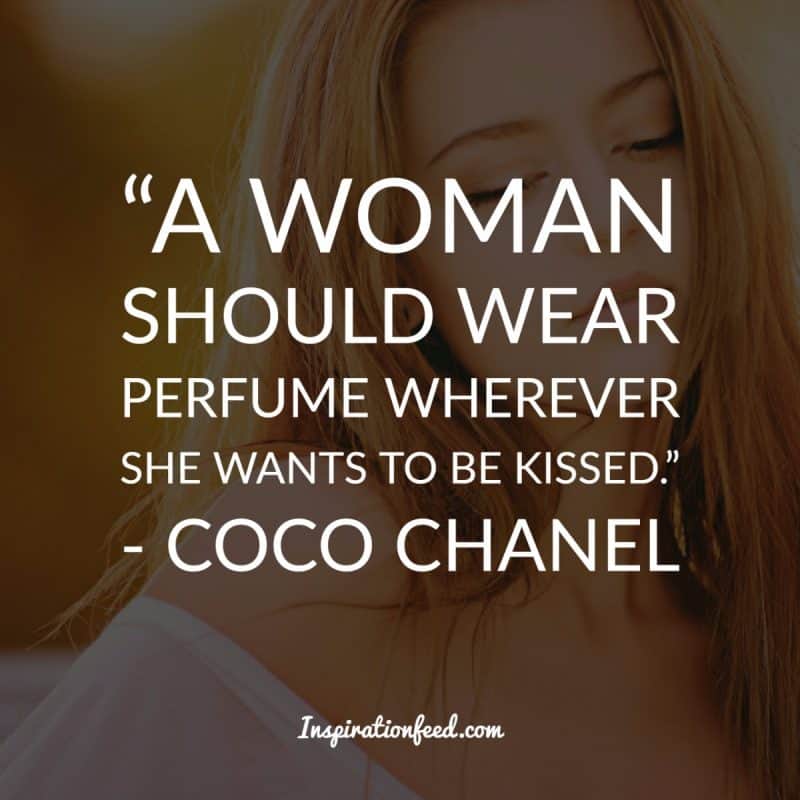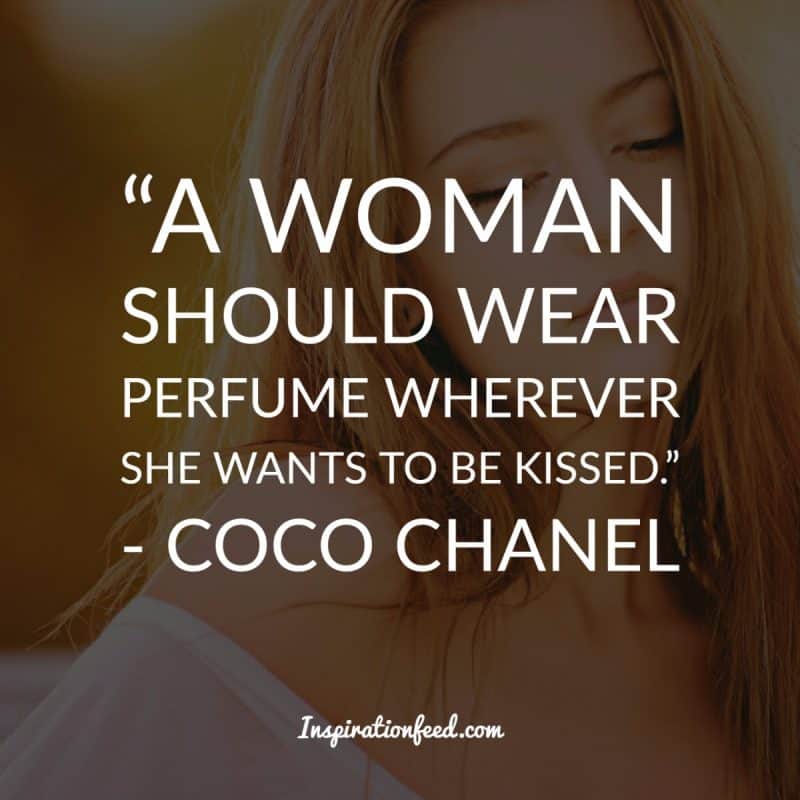 11. "Fashion is architecture: it is a matter of proportions." – Coco Chanel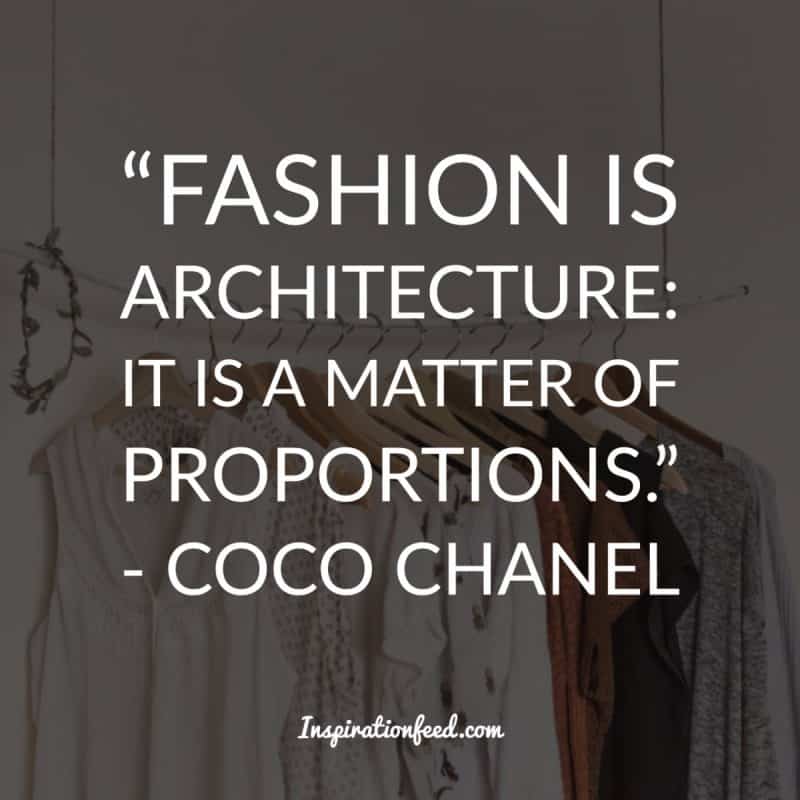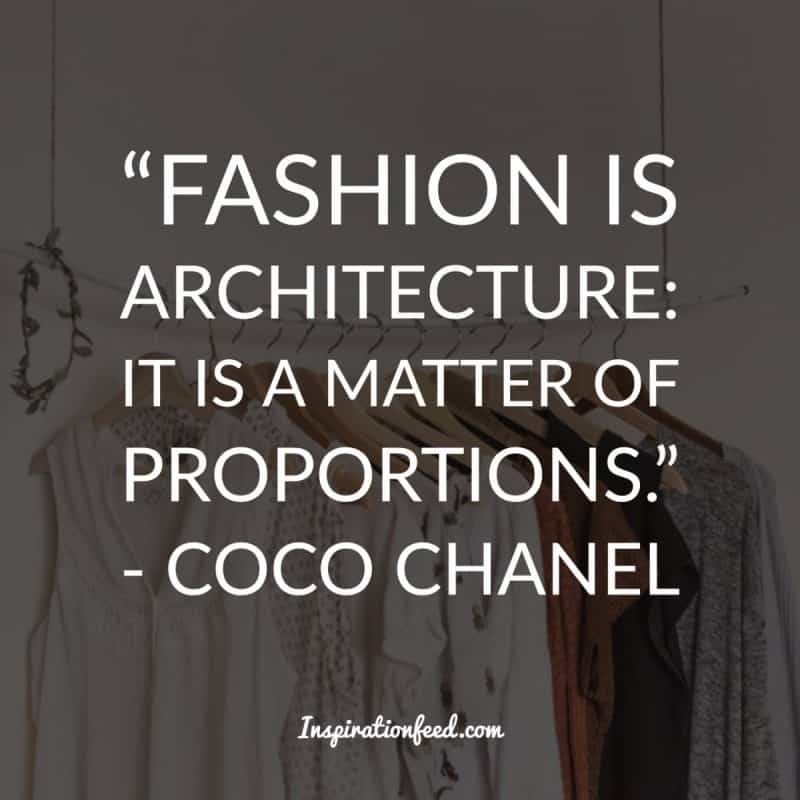 12. "Elegance comes from being as beautiful inside as outside." – Coco Chanel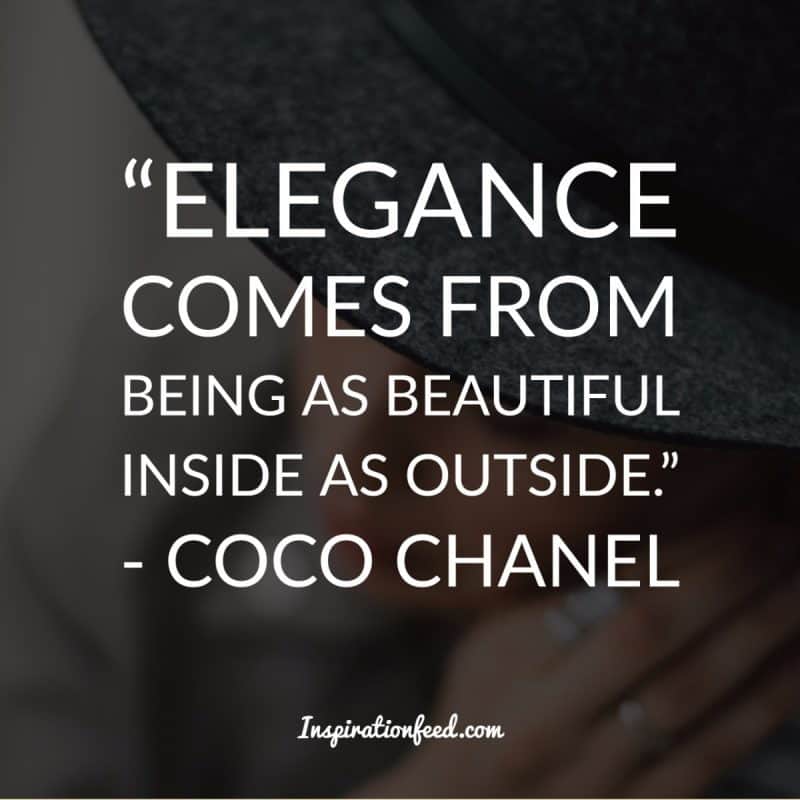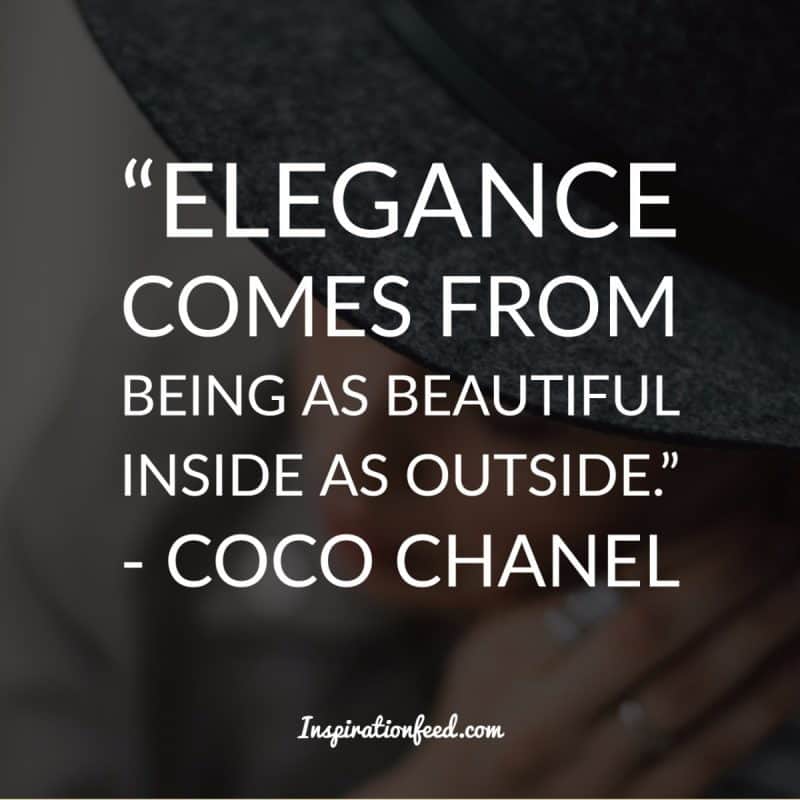 13. "There is a time for work, and a time for love. That leaves no other time." – Coco Chanel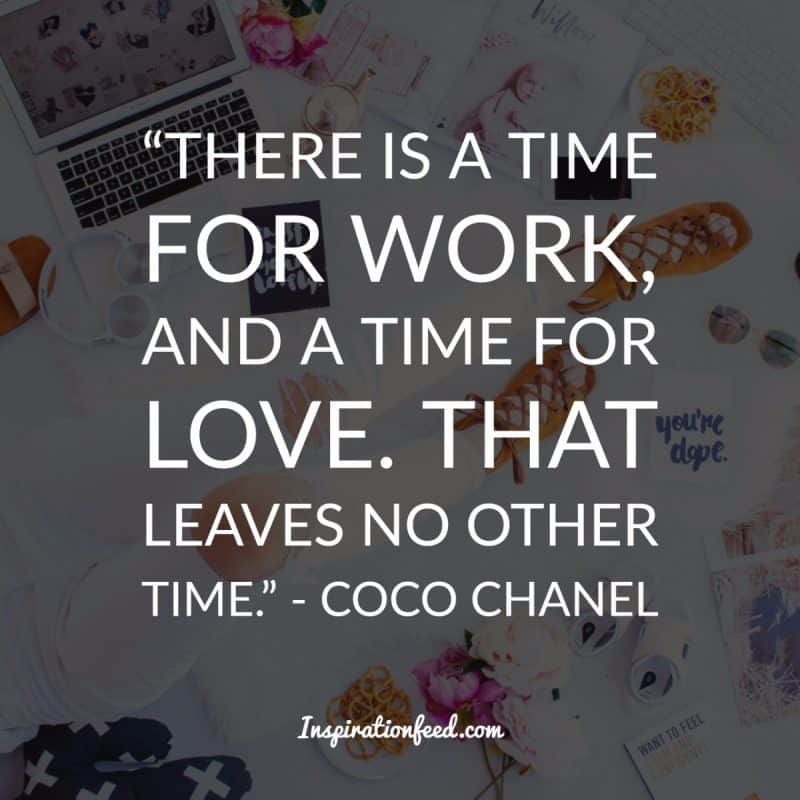 14. "Look for the woman in the dress. If there is no woman, there is no dress." – Coco Chanel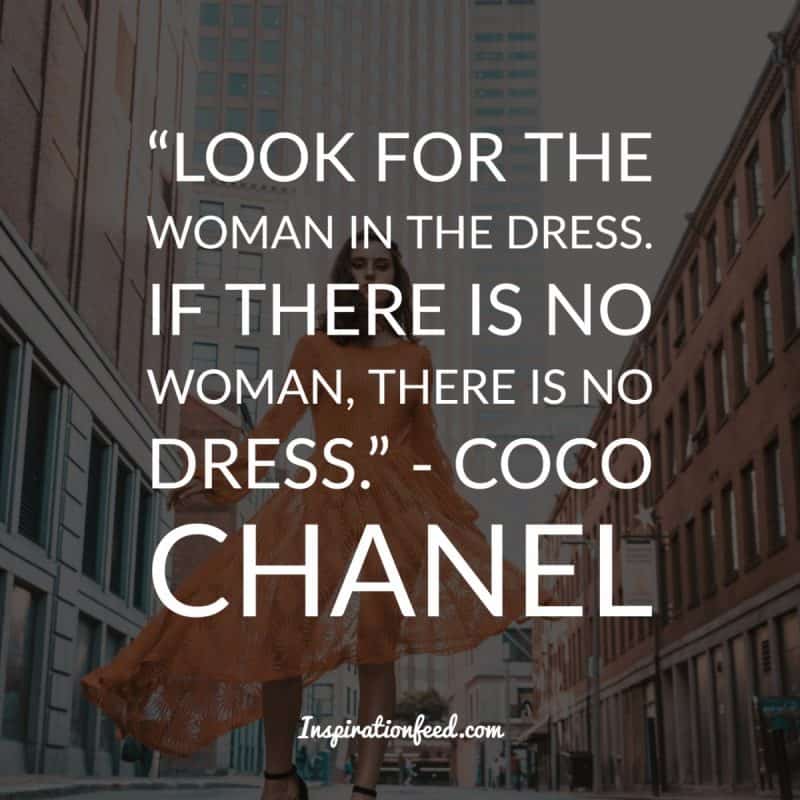 15. "One cannot be forever innovating. I want to create classics." – Coco Chanel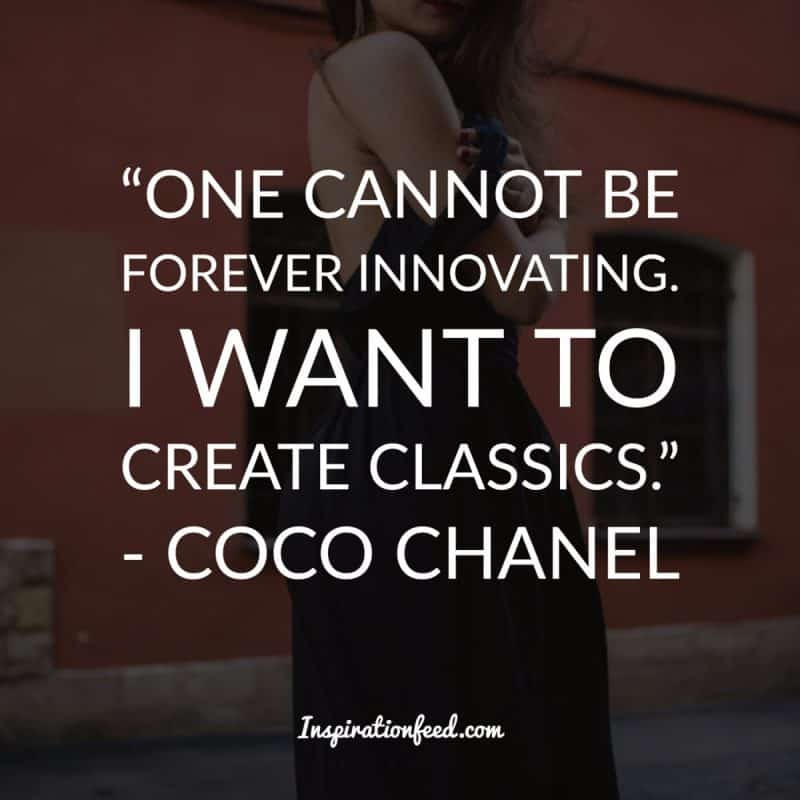 16. "Beauty begins the moment you decide to be yourself." – Coco Chanel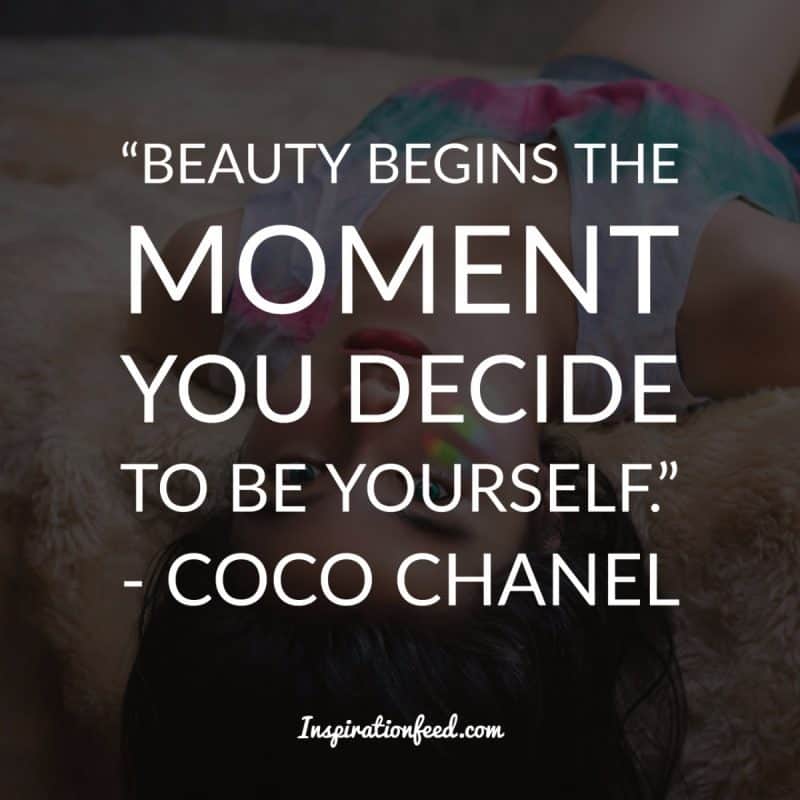 17. "The most courageous act is still to think for yourself. Aloud." – Coco Chanel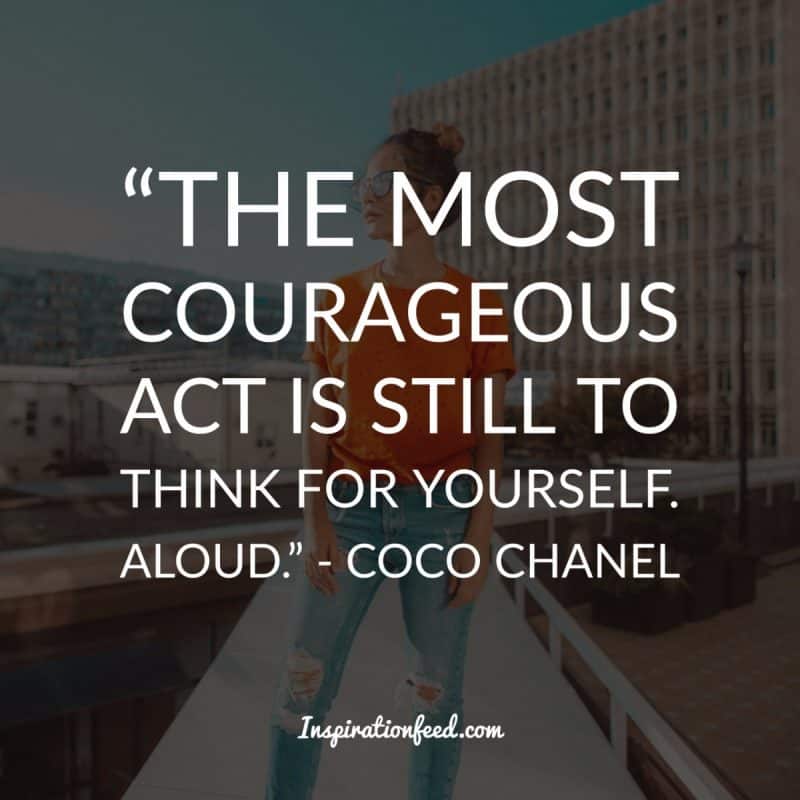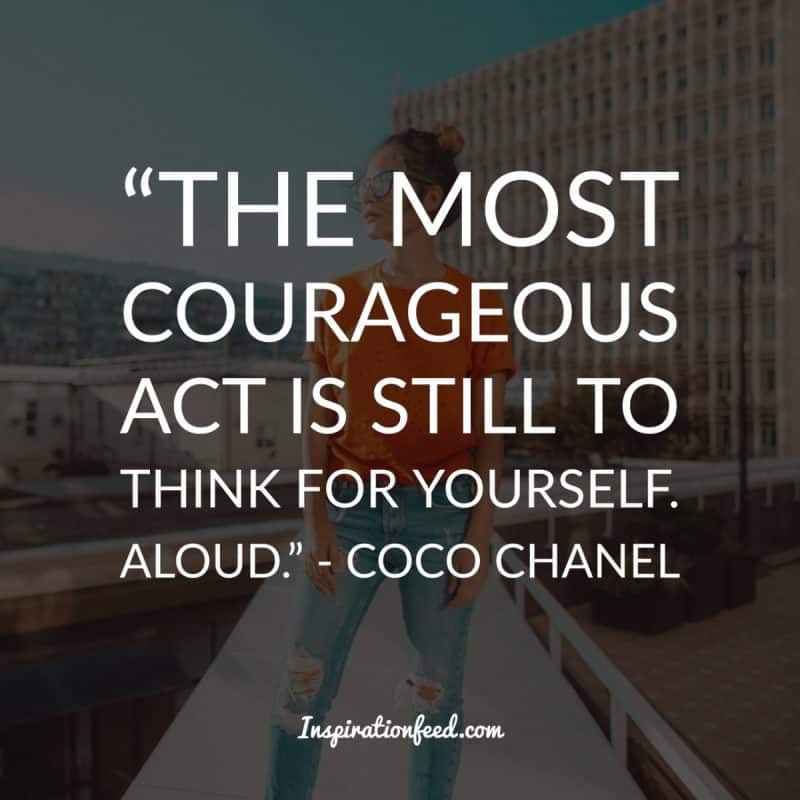 18. "Don't spend time beating on a wall, hoping to transform it into a door." – Coco Chanel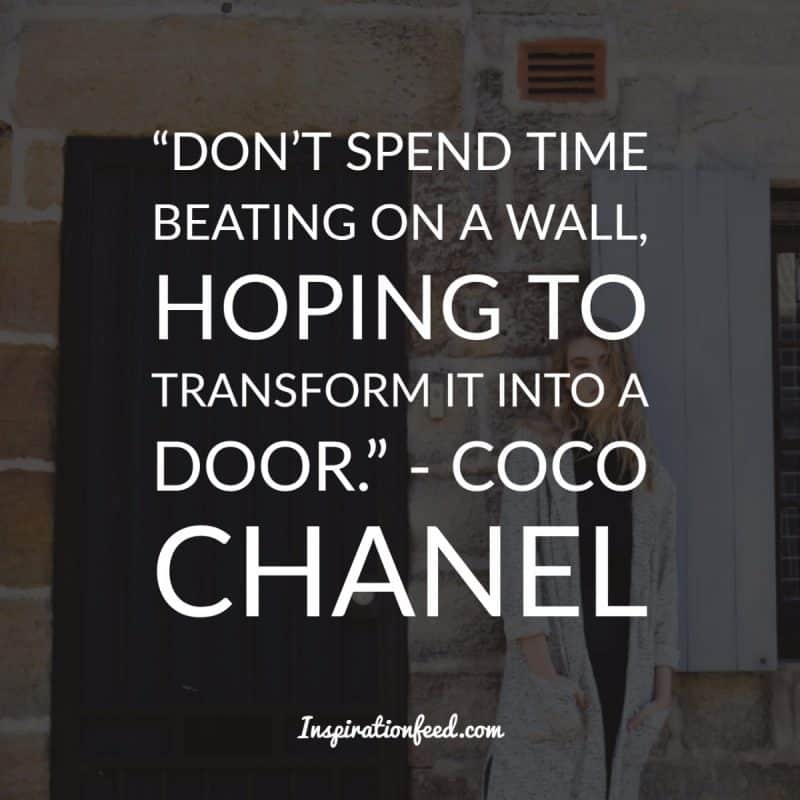 19. "Dress shabbily and they remember the dress; dress impeccably and they remember the woman." – Coco Chanel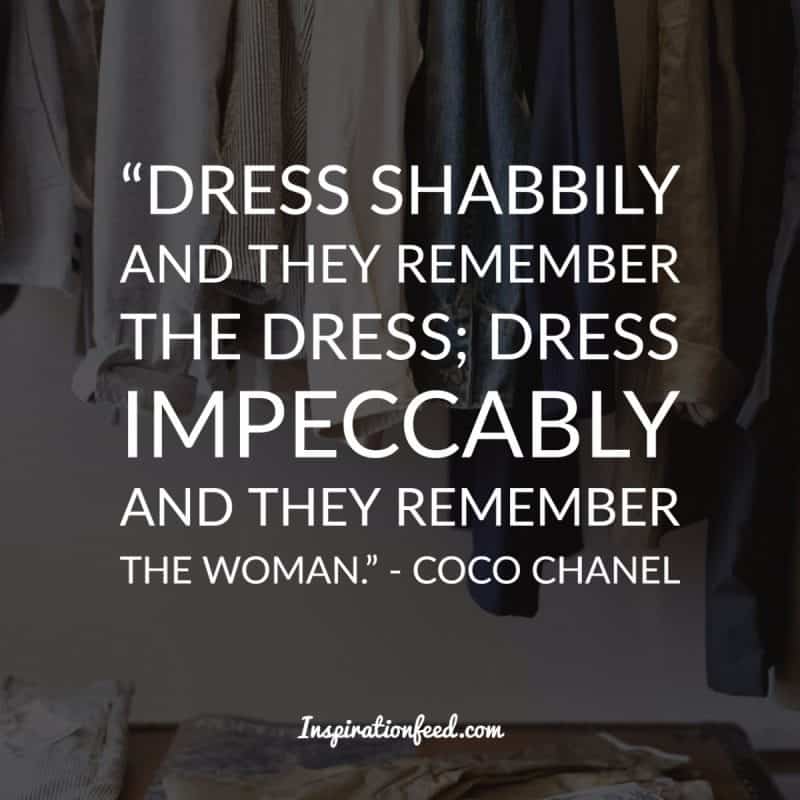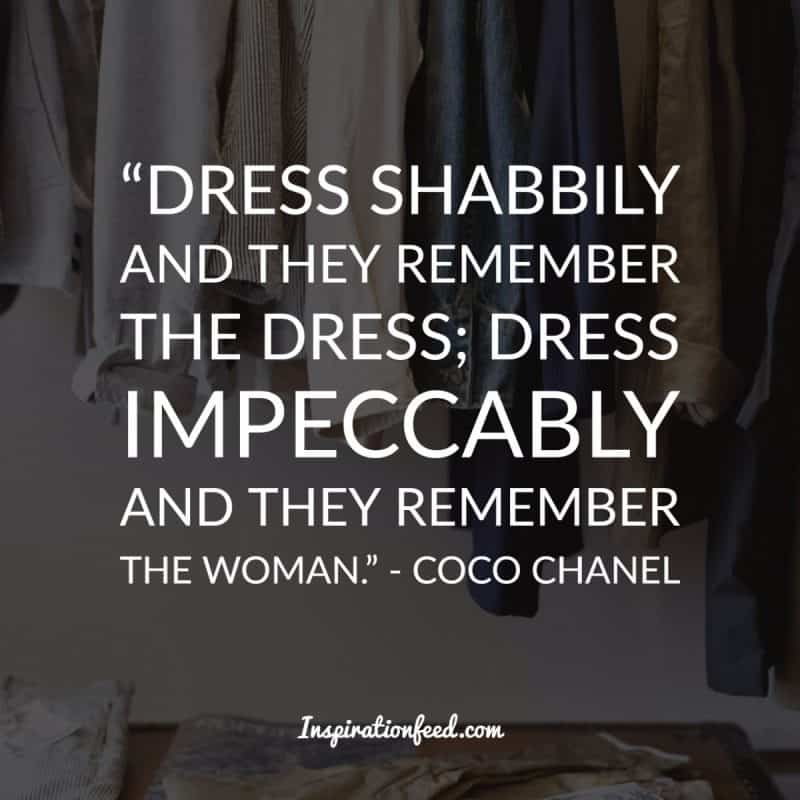 20. "In order to be irreplaceable, one must always be different." – Coco Chanel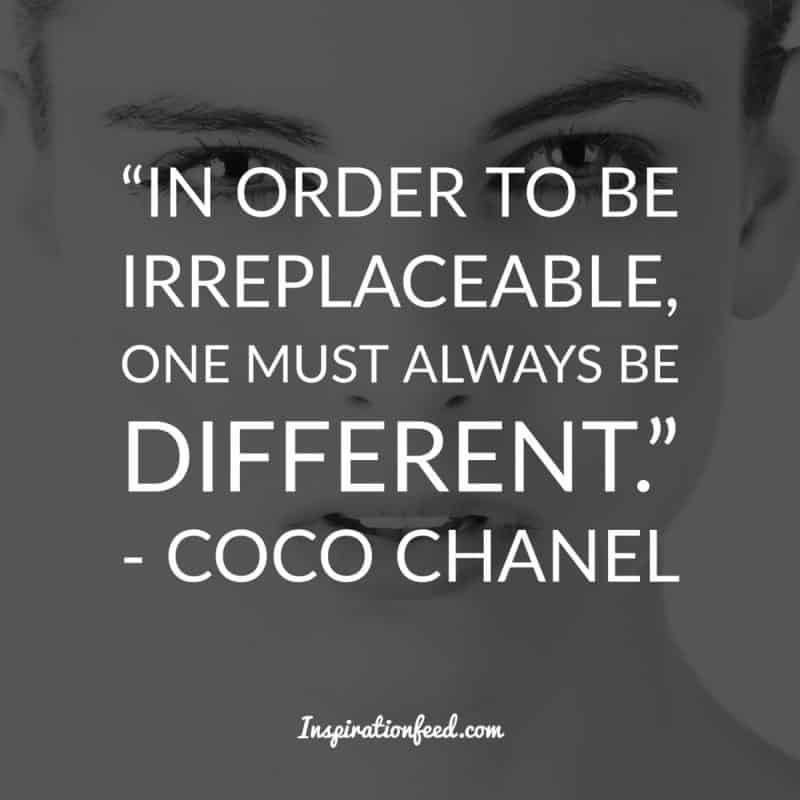 21. "You live but once; you might as well be amusing." – Coco Chanel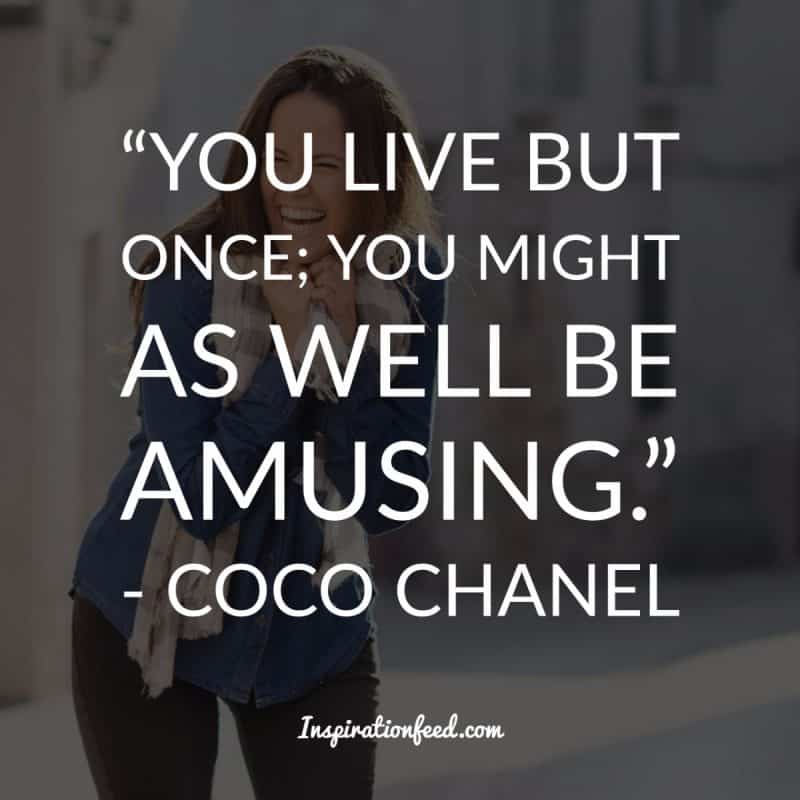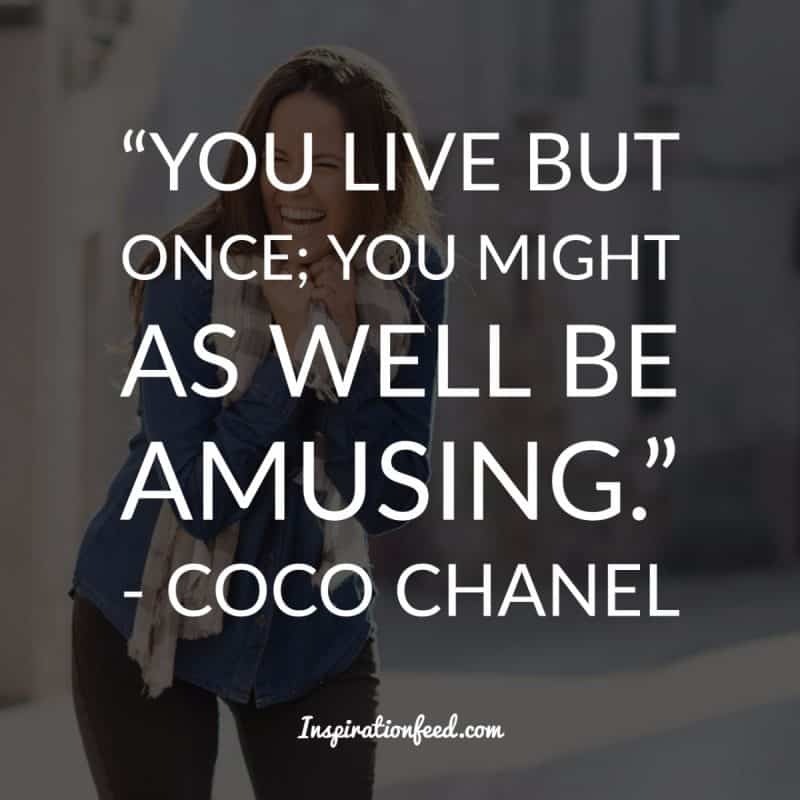 22. "Simplicity is the keynote of all true elegance." – Coco Chanel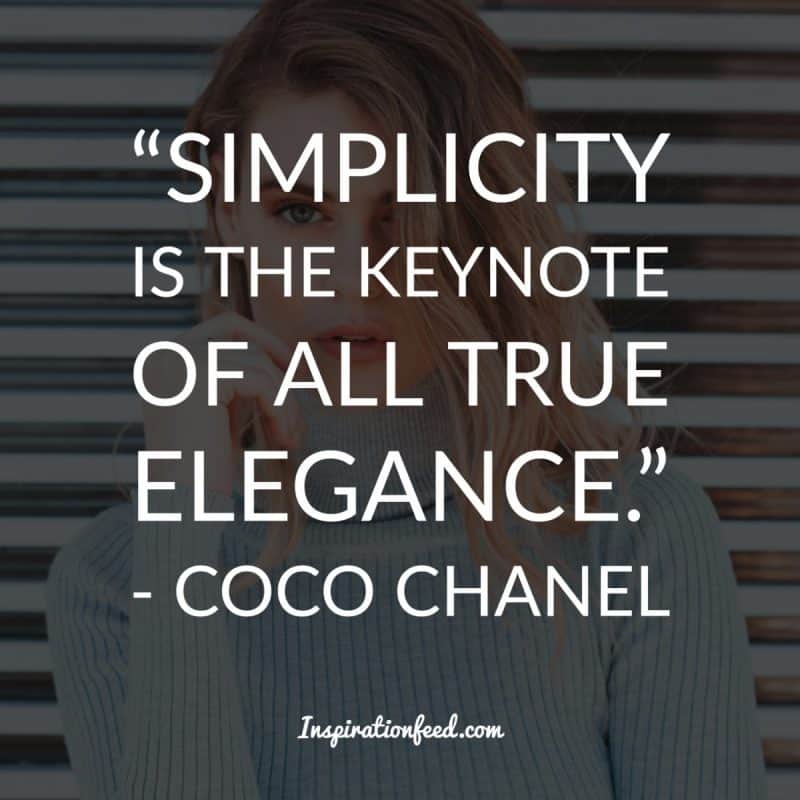 23. "My life didn't please me, so I created my life." – Coco Chanel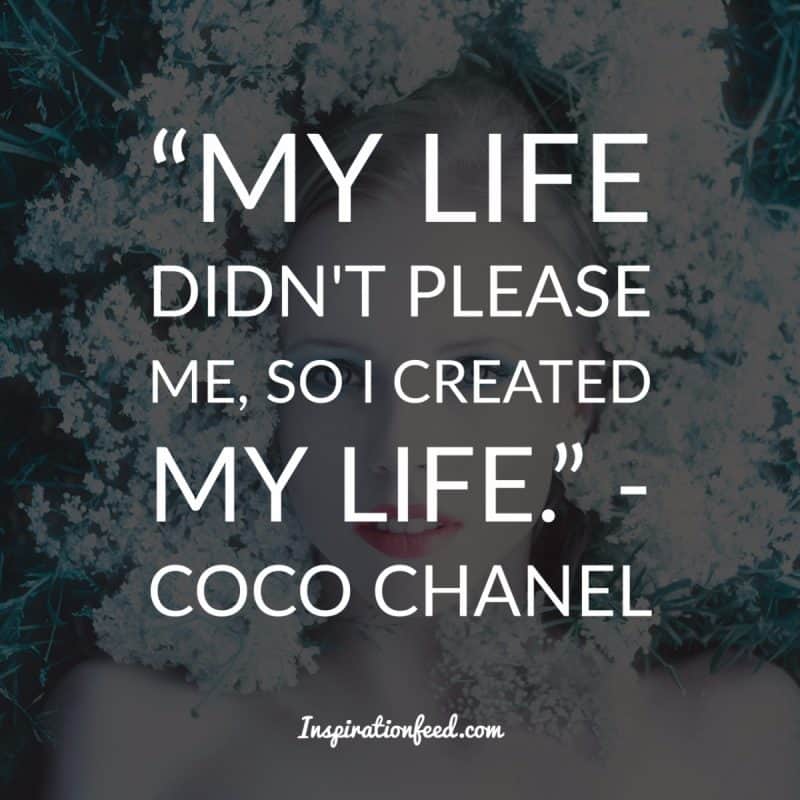 24. "A girl should be two things: classy and fabulous." – Coco Chanel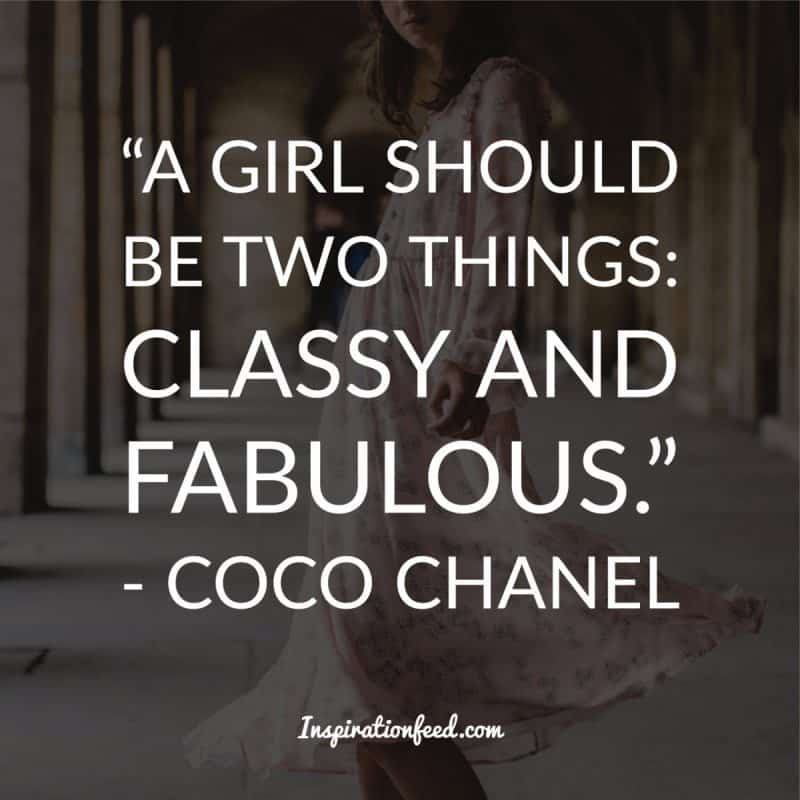 25. "Men always remember a woman who caused them concern and uneasiness." – Coco Chanel