A coffee table book refers to an oversized book, usually hard-covered, that's displayed on a table and intended for use in areas where guests are entertained.
Coffee table books serve various crucial functions. First, the books can help to inspire conversation, especially in a reception area where the waiting guests are not necessarily familiar with one another.
Also, most coffee table books are printed with captivating pictures that help to amplify the stories therein. Just by going through the pictorials, you'll be able to tell what the book is all about and determine if it's worth buying or not.
The best part about coffee table books is that they cut across industries, ranging from fashion and travel to corporate intelligence, politics, interior design, to mention but a few. And while they popularly appear in public reception areas, coffee table books are also an excellent idea to spruce up your living room.
Read on as we review the top 30 coffee table books to invest in this year.
1. Where to Drink Coffee by Liz Clayton
There's no better way to begin our review of coffee table books than to check out a book that recommends perfect places to grab a cup of the good, old coffee. Where to Drink Coffee by Liz Clayton is a compilation of 150 baristas, and offers excellent coffee shop recommendations around the world.
The book highlights up to 600 coffee spots in 50 countries, complete with reviews, specially-commissioned maps, as well as easy-to-navigate geographical organization.
2. Bedtime: Inspirational Beds, Bedrooms, and Boudoirs by Celia Forner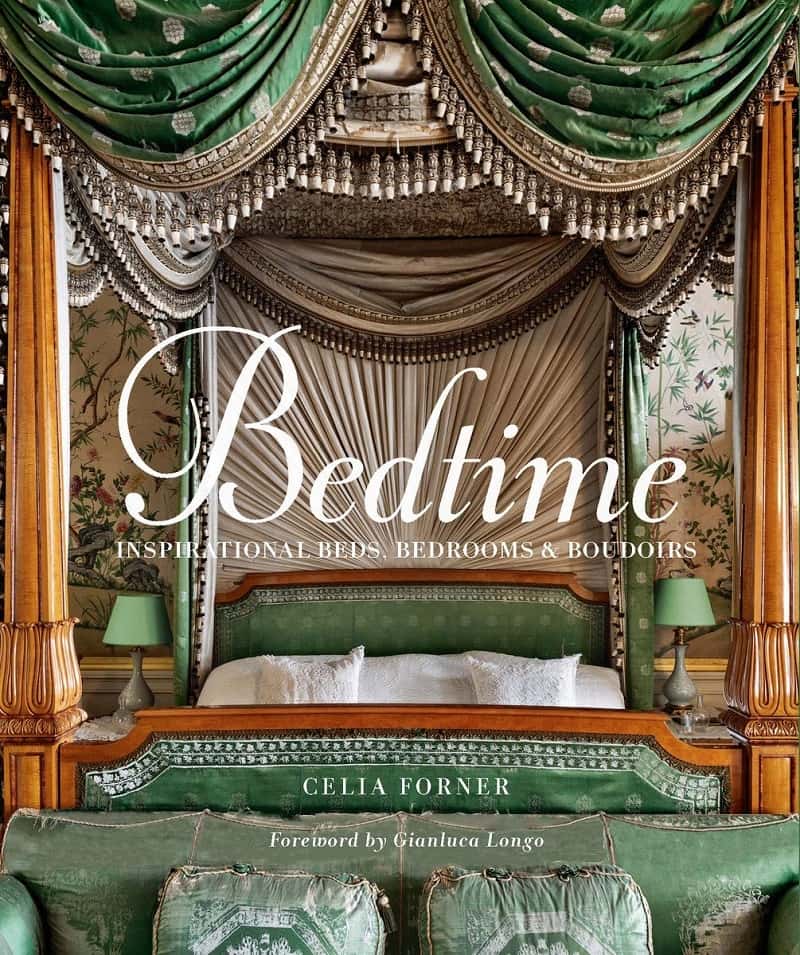 The bedroom should be the most comfortable room in our homes, as it provides relief from the hustles and bustles of our daily woes. This book offers profound insights into all matters bedrooms. In the book, you'll get a glimpse of the bedrooms of renowned global rulers, interior designers, and decorators.
There are also sneak previews of the bedrooms in some of the world's most exclusive hotels. If you're looking to feed your eyes on some of the most exquisite beds as you learn a few tips on quality sleep, Bedroom by Celia Forner is the coffee table book for you.
3. The Rihanna Book by Rihanna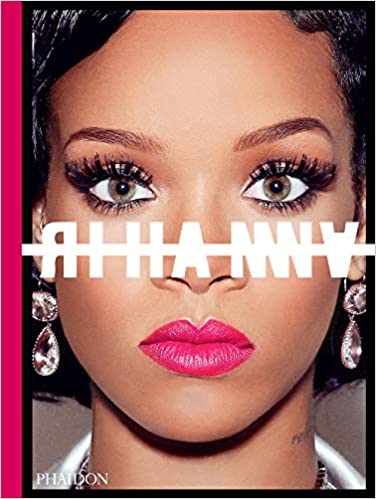 The Rihanna Book is an exclusive coffee table book that will journey you through the achievements, challenges, and aspirations of Rihanna. The 9-times Grammy Award-winning artist, songwriter, and actress needs no introduction.
But forget what you've learned about Rihanna on the Big Screen. With this 504 pages coffee table book, you'll uncover some of her best-kept secrets, told from the horse's mouth.
4. The Ultimate Sneaker Book by Simon Wood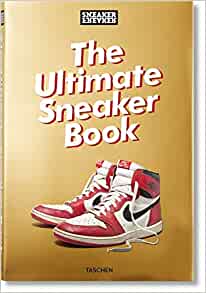 This book will walk you through the history of the Simon Wood-owned Sneaker Freaker, right from its humble beginnings to the big brand it is today. The Ultimate Sneaker Book documents every major development that has hit the sneaker world over the last 15 years.
From Quickstrike and Hyperstrike to Tier Zero, collaborations, and limited editions…the book captures it all. The incorporation of exquisite retro pictures makes The Ultimate Sneaker Guide all the more worth a read.
5. Salad for President by Julia Sherman
Julia Sherman's love for salads has seen her publish and name a book after her popular blog -Salad for President. Salad for President is a collection of more than 75 stunning recipes, most of which are vegan-based.
Contributions and interviews by renowned artists and creative professionals, such as William Wegman and Laurie Anderson, lend immense credence to this coffee table book.
6. Of Cats and Men by Sam Kalda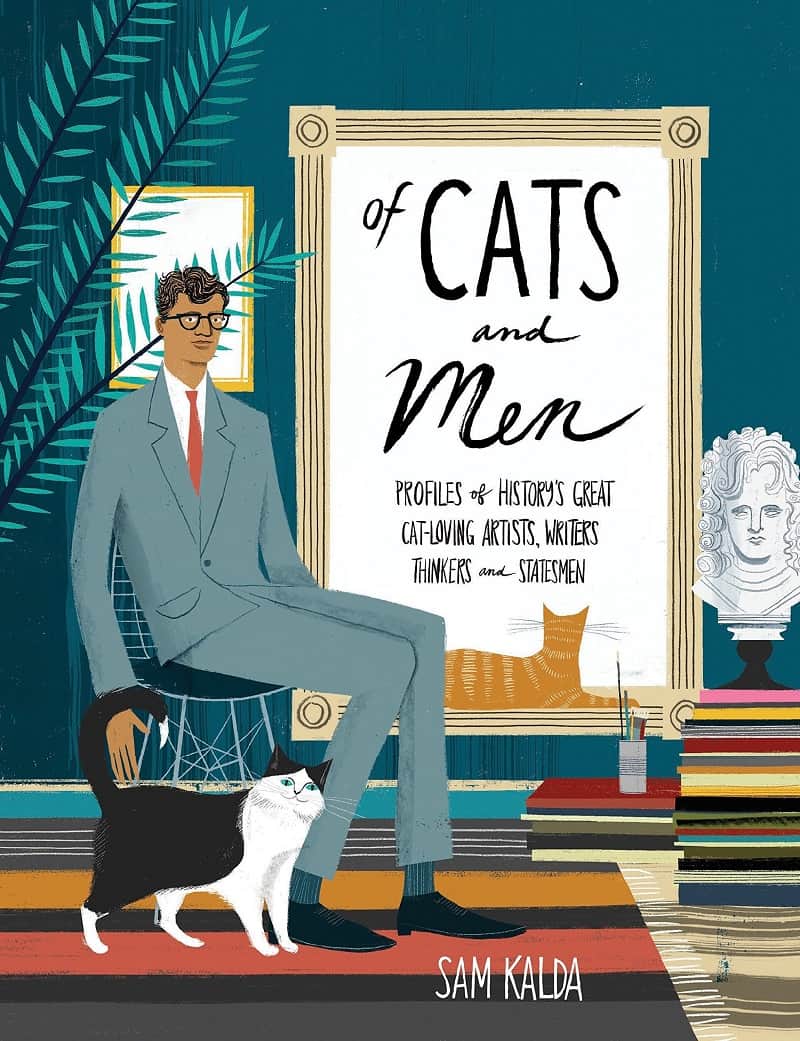 Did you know that some of the world's most celebrated historical figures had a "love affair" with cats? From Isaac Newton to Freddy Mercury and Nikola Tesla, there is a long list of notable men and women who confessed their undying attachment to their feline friends.
Some of these people even attribute their genius to their love for cats. Of Cats and Men is a book that brings all that into perspective.
7. Living in Mexico by Barbara & René Stoeltie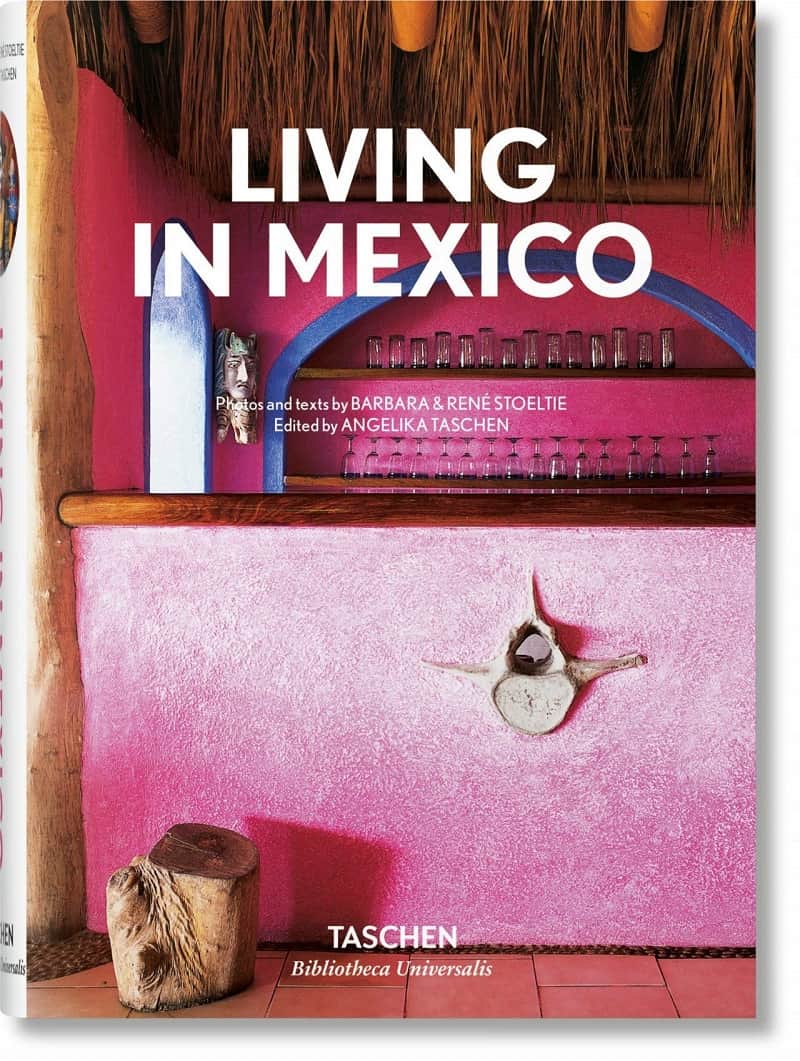 Living in Mexico is a special recommendation for people with an avid interest in history, particularly Mexican history. The book takes an in-depth analysis of the Aztec and the Mayan cultures, and the Spanish influence in Mexico.
Everything you need to know about Mexico, right from the Costa Careyes to the Yucatán Peninsula, is aptly captured in this coffee table book.
8. Destinations of a Lifetime by Dan Westergren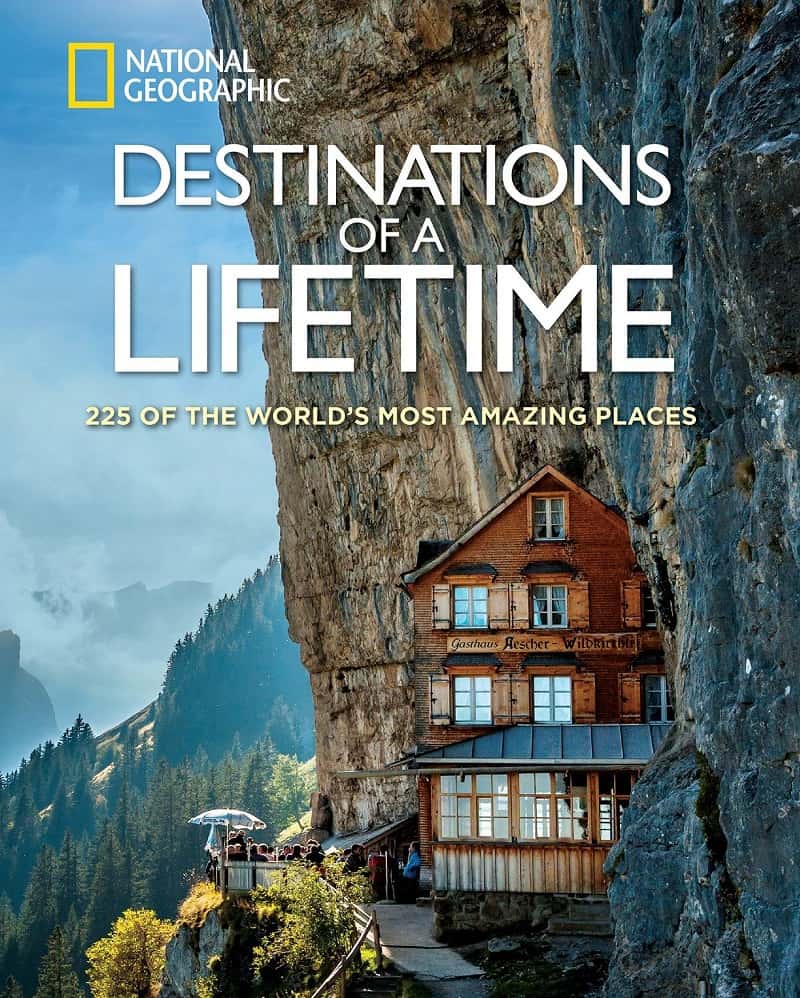 Destinations of a Lifetime is a photographic tour of various stunning destinations around the world. The book reviews some of the most breathtaking natural and humanmade wonders, from the enchanting beaches of Australia to scintillating game drives in Africa.
It also offers some great travel ideas. The pictures in the book are rich in detail, as they were captured by NatGeo's most talented travel photographers.
9. Breaking Ground: Architecture by Women by Jane Hall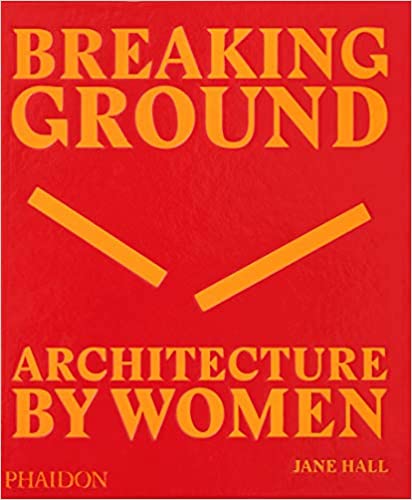 Did you know that some of the world's most iconic architectural landmarks were designed by women? Breaking Ground by Jane Hall highlights over 200 picturesque buildings that were designed by female architects from the early 20th century to date.
The book's visuals include buildings designed by 20th century's iconic female designers like Julia Morgan, Lina Bo Bardi, and Eileen Gray to works by contemporary architects like Kazuyo Sejima.
10. Italy by Gray Malin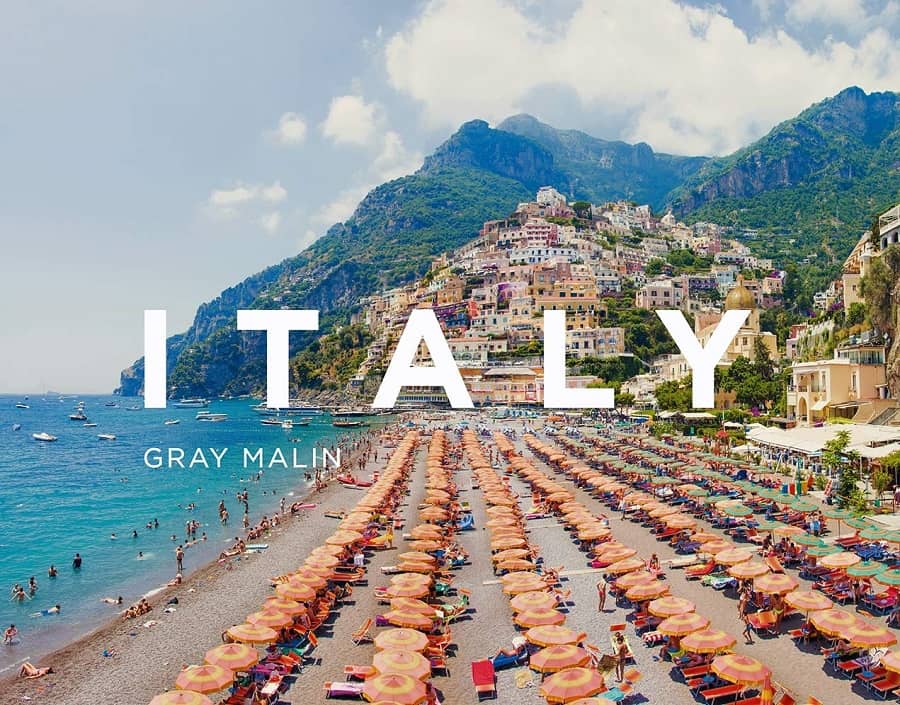 Gray Malin is famous for authoring unique and captivating books on charming beaches around the world. In Italy, the author focuses on the majestic beauty of Italian coastlines.
Gray attempts to capture the country's most popular tourist hotspots, from the pristine waters of the Amalfi Coast to the breathtaking sceneries at the Cinque Terre. If you're planning a trip to Italy, this is the ultimate guide to exploring the country's hidden gems.
11. Axel Vervoordt: Portraits of Interiors by Michael Gardner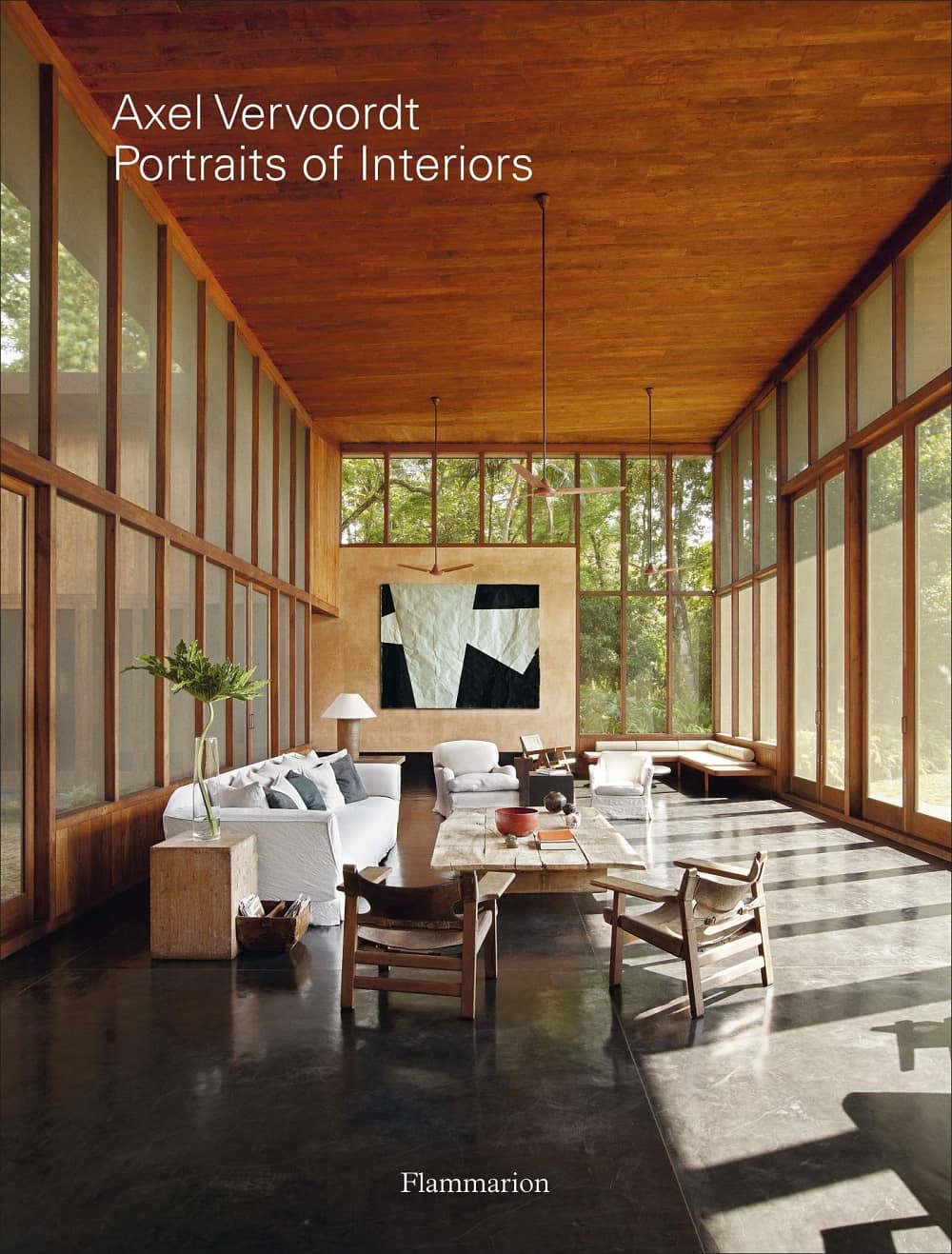 Axel Vervoordt is a coffee table book that explains how we can harmonize nature and art to create surreal interior atmospheres.
Axel is a Belgian designer, who is arguably the master of minimalism when it comes to creating idyllic living spaces. And this book uncovers his talent in merging the past, present, and future for a comfortable and harmonious living. The book incorporates exquisite portraits of lavish residences around the world, which help to tell Axel Vervoordt's story as an accomplished interior designer.
12. Massimo Listri: The World's Most Beautiful Libraries by Georg Ruppelt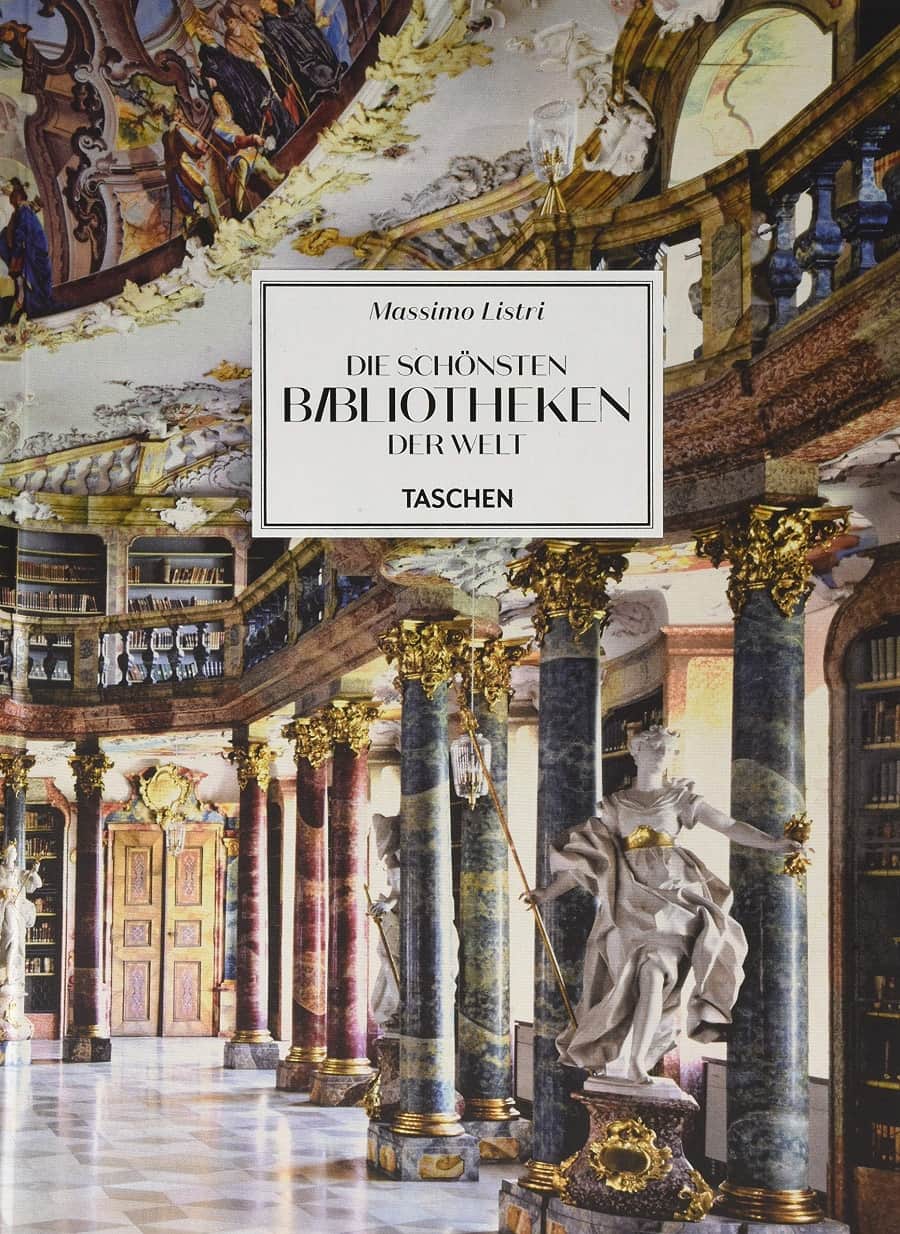 There are not so many books you'll come across that celebrate libraries and librarians. Massimo Listri includes images of the world's most prestigious libraries and literature collections. Examples include the Trinity College Library, the Vatican Apostolic Library, and the Laurentian Library in Florence.
Massimo Listri not only examines the rich collection of books in notable halls of learning around the world. It also highlights the historical and architectural backgrounds of each library.
13. Women: The National Geographic Image Collection by the National Geographic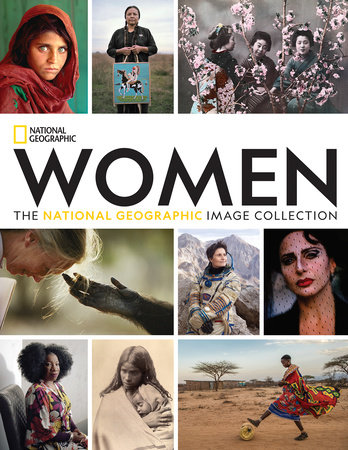 Women is a collection of female-focused photographs from National Geographic archives. The book follows the lives of prominent women around the world and includes their portraits, exclusive interviews, and much more.
This coffee table book tells the stories of women who rose from the wreckages of life to break the glass ceiling, including Oprah Winfrey, Christiane Amanpour, Jane Goodall, to mention but a few. The women are drawn from various industries, such as politics, art, fashion, and media.
14. Scary Stories to Tell In the Dark by Alvin Schwartz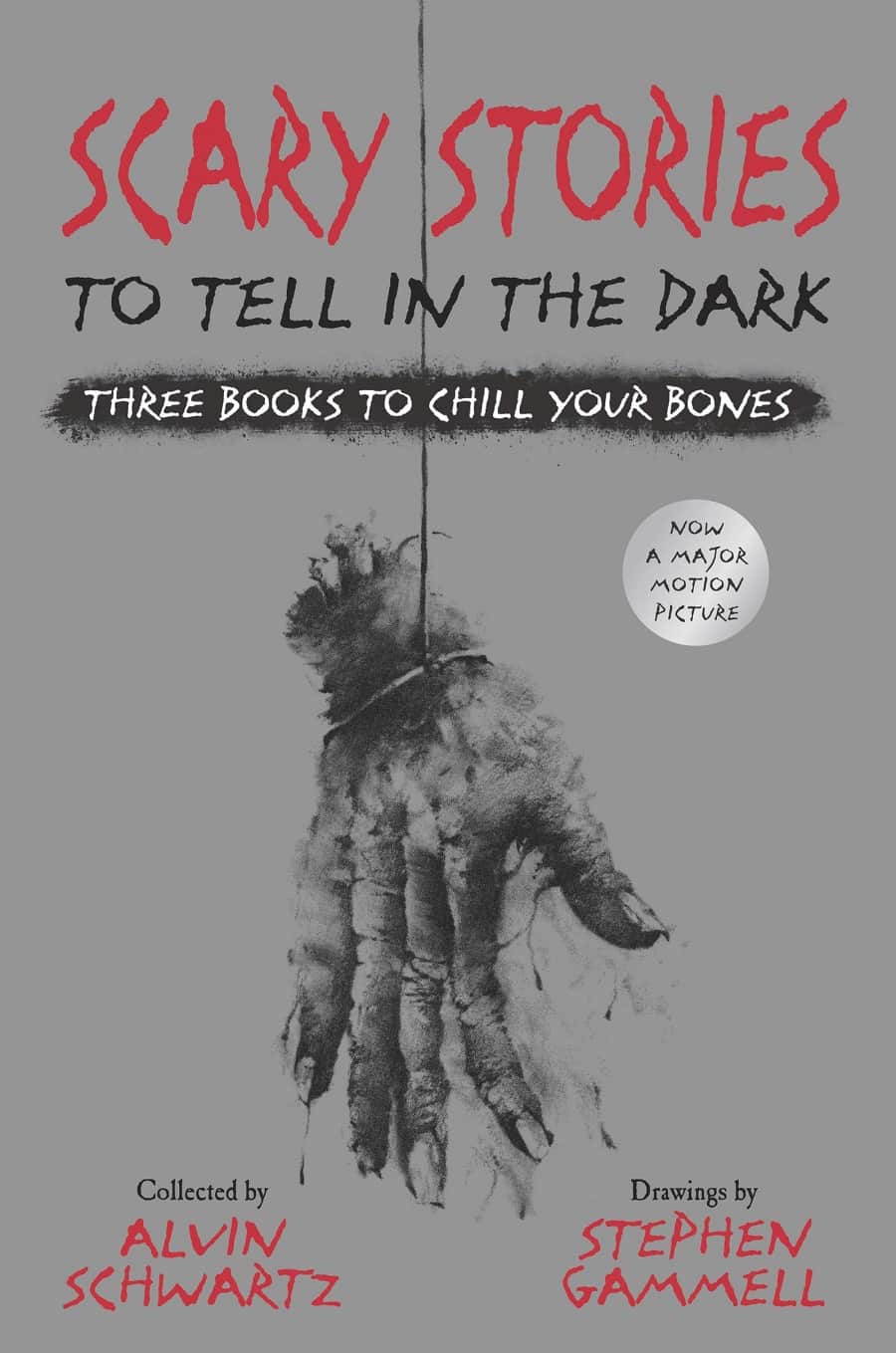 Here is a collection of all the scary, bone-chilling, and macabre stories to tell in the dark. This coffee table book rounds up the most horrifying stories laden with the themes of revenge, resentment, death, and supernatural events.
Alvin Schwarz has collected these stories from various legends and folklore around the world, and retells them in a manner that adds en even chilling twist to the plots. The artwork in the book is courtesy of Stephen Gammell.
15. The VERY Embarrassing Book of Dad Jokes by Ian Allen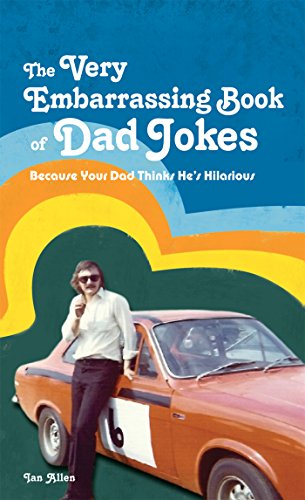 Isn't it ironic that all dads think they are gifted in the art of telling jokes when they clearly aren't? In most cases, jokes told by dads are either ill-timed or the teller just can't seem to remember the punchlines. Either way, most dad jokes have a way of falling flat, much to our dads' embarrassment.
This coffee table book by Ian Allen is a collection of the most embarrassing dad jokes ever told. Most of the jokes in the book are hilarious in the sense that they quickly backfire on the teller, exposing their lack of creativity.
16. Plant: Exploring the Botanical World by Phaidon Editors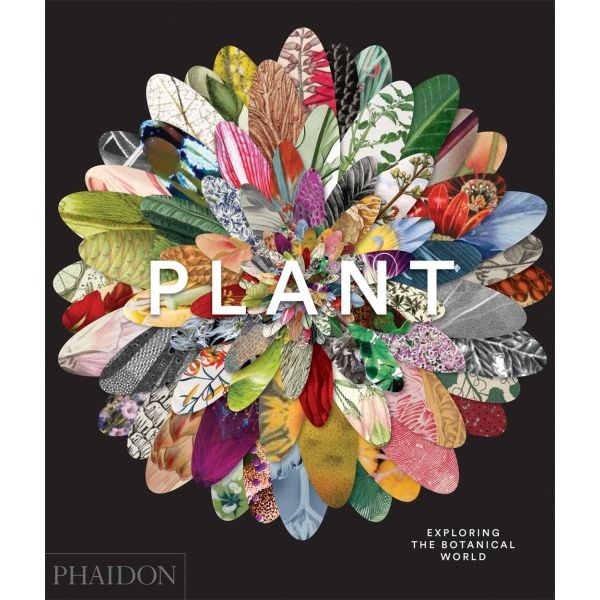 Plant is a recommended read for gardeners and art lovers. This coffee table book features 300 exquisite botanical images taken from all over the world. The collections include actual botanical photos as well as plant drawings, prints, and micrograph scans, all put together to celebrate the significance of plants in our environments.
All the photographs, paintings, and drawings in this book are works by notable artists and scientists, and include some rarely published botanical illustrations.
17. Obama Portraits by Taína Caragol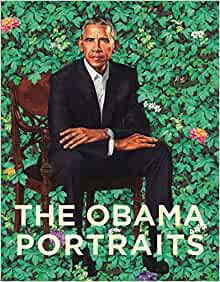 When the portraits of Barack and Michelle Obama were unveiled at the National Portrait Gallery in 2018, they became an instant hit, doubling the number of visitors to the facility. It's reassuring to note that there's a book dedicated to people who cannot visit the National Portrait Gallery.
Obama Portraits is an illustration of beautiful paintings of President Obama and his wife, Michelle Obama. The book includes some of the most sought-after portraits of the Obamas, including works by Kehinde Wiley and Amy Sherald.
18. New York By New York by Wendell Jamieson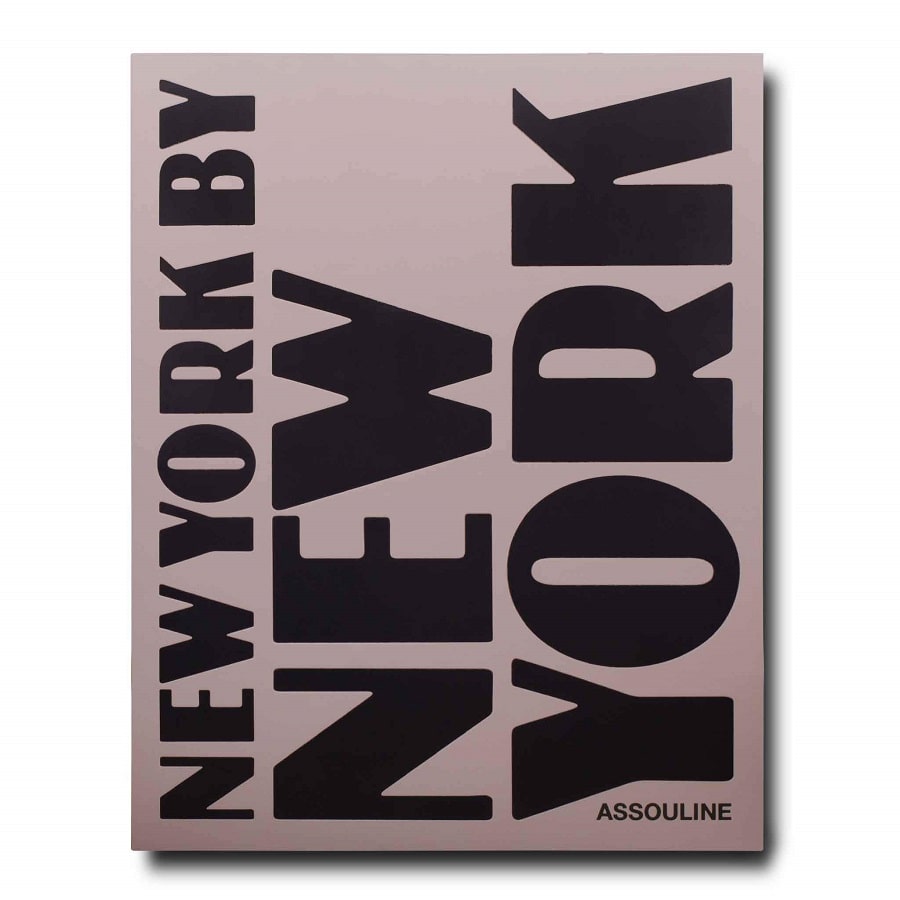 New York is a city of incredible architectural marvels, superimposing skyscrapers, amazing people, and bustling nightlife. New York is also a multicultural Utopia, where people from all walks of life live side by side.
New York by New York is a book that pays tribute to the city of New York, capturing its majestic boroughs from Manhattan to Staten Island. The book offers a bit of New York history and its development into the grand world-class city that we know of it today.
19. Virgil Abloh: Figures of Speech by Michael Darling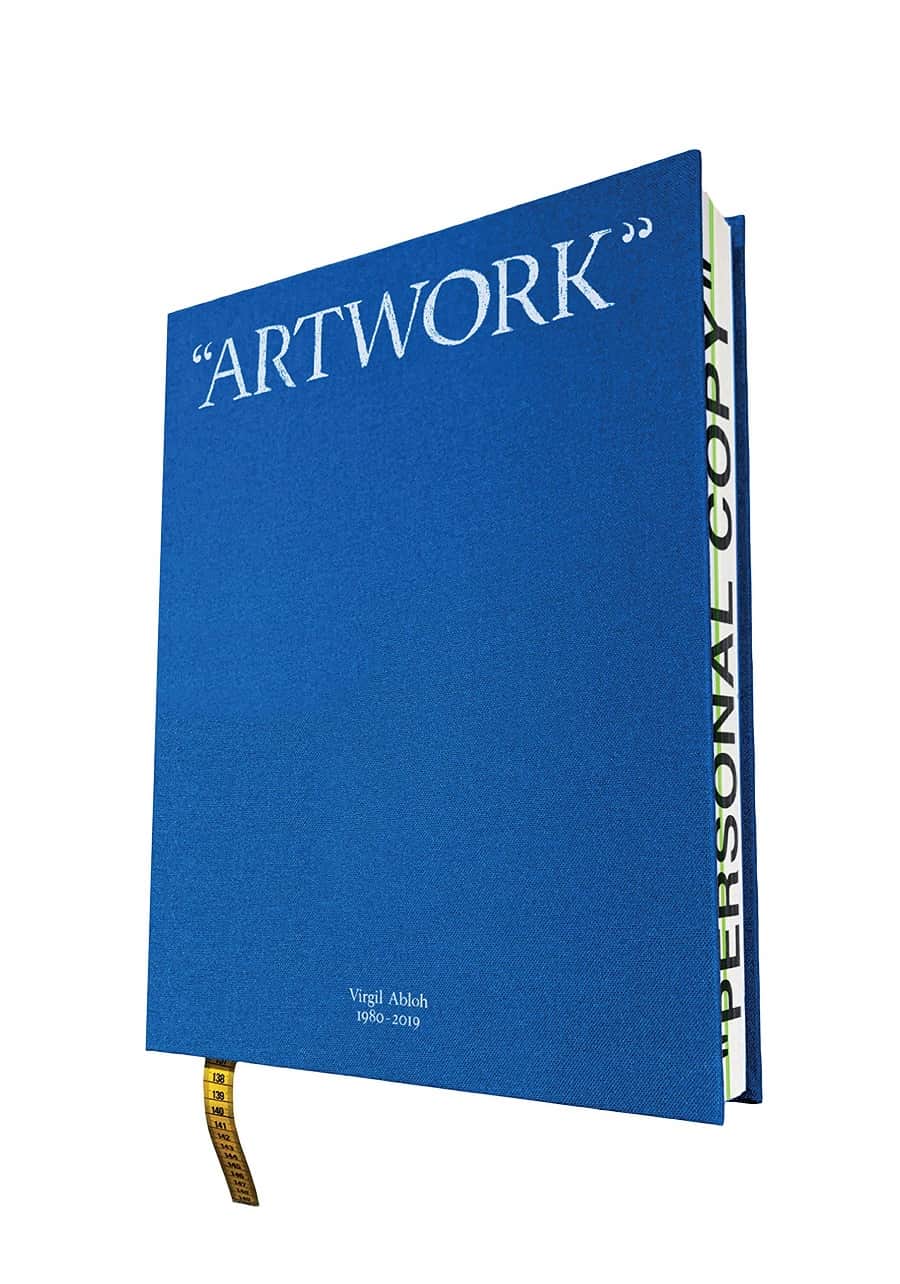 Virgil Abloh is a celebrated artist, and his artistry work is aptly portrayed in this coffee table book by Michael Darling. The book features 1,932 images and several essays that touch on different races, art forms, and fashions. All of the images are drawn from Abloh's personal files.
The book also comes with a catalog section that includes interviews with notable figures in the world of art, fashion, and architecture, including Michael Rock, Taiye Selasi, Rem Koolhaas, etc.
20. 1000 Chairs by Charlotte and Peter Fiell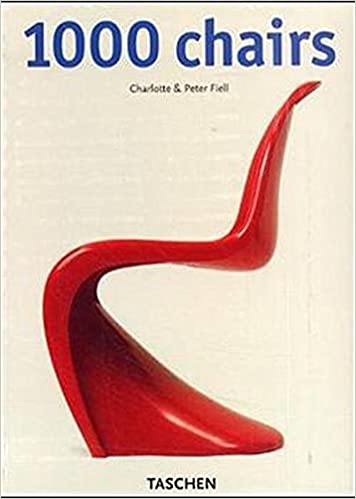 There's no denying the fact that the chair is the most fascinating piece of furniture, and has been the focus of many furniture designers from time immemorial. 1000 Chairs by Charlotte and Peter Fiell is a book that's dedicated to appreciating the central role that chairs play in our lives.
The book provides reviews of the top chair styles the world has ever been treated to, from Pop and Art to Postmodernism and International designs.
21. Colorstrology by Michele Benhardt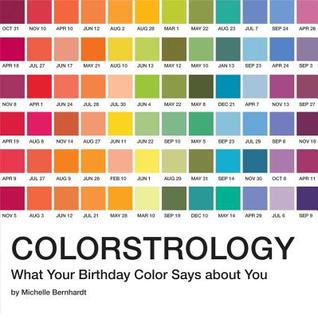 Do you know what your birthday color says about you? Colorstrology is an insightful guide to the meaning and symbolism of birthday colors. This coffee table book is a unique recommendation for people who are on a journey of self-discovery.
Colorstrology takes inspirations from astrology, numerology, and color psychology, in a bid to explain how color impacts our personalities. The author herself is a renowned astrologer who has used color schemes and numbers to change lives.
22. Photography: The Definitive Visual History by Tom Ang
Tom Ang is a renowned photographer, broadcaster, and writer. In his book, Photography, Tom seeks to pay tribute to some of the world's most accomplished photographers from the past 200 years. The book profiles 50 famous photographers, along with their works.
In addition to celebrating photographers, this book also journeys the reader through the important milestones in the development of photography as a technology and art form.
23. A Visual Guide to Drink by Ben Gibson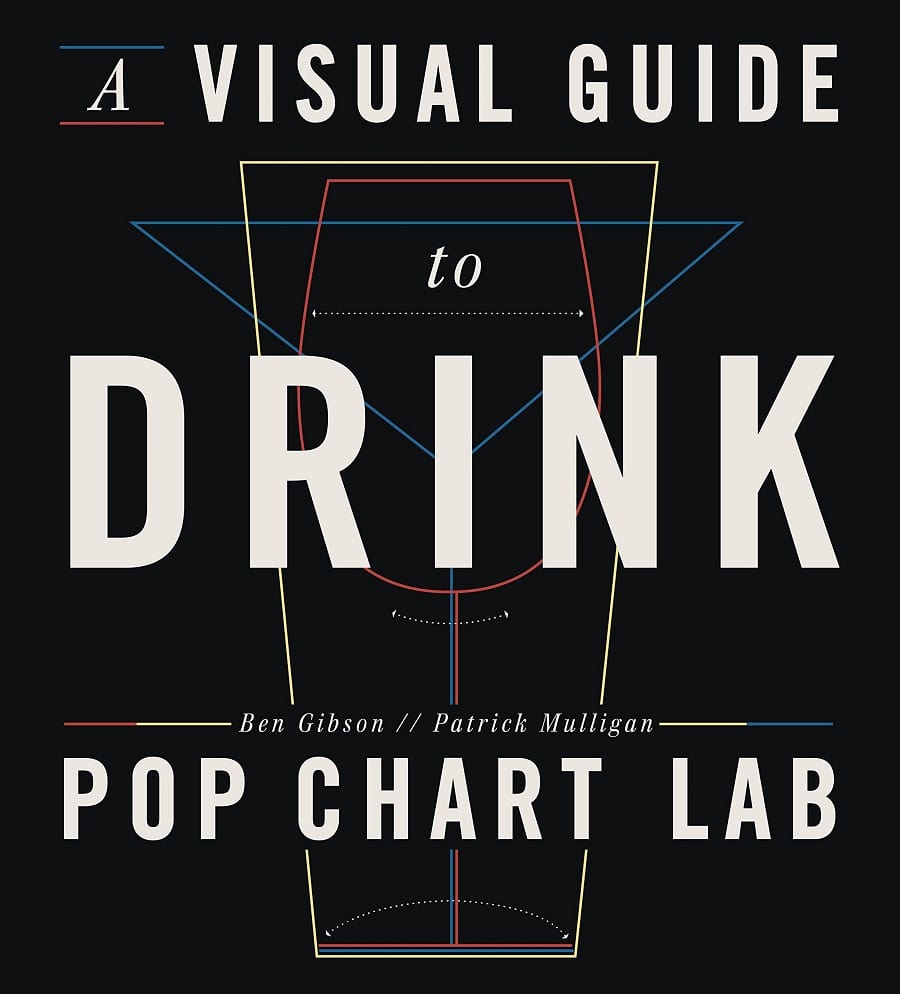 Aptly christened an Imbiber's Delight, A Visual Guide to Drink by Ben Gibson features tons of beer varieties, drinking vessels, cocktails, and everything that could pique the interest of an avid drinker. The book uses charts, graphs, and maps to review the history of drinking as a pastime.
Some of the highlights in the book include cocktail recipes and a detailed guide of the beer brewing process. There's also a map of the world's most sought-after wine regions.
24. Booze & Vinyl: A Spirited Guide to Great Music and Mixed Drinks by André and Tenaya Darlington
This is another coffee table book that's especially dedicated to booze lovers. But unlike A Visual Guide to Drink that solely focuses on drinking, Booze & Vinyl attempts to expound on the mystic relationship between beer and music.
The book features 70 albums and the cocktails you can pair them with, ranging from the classics to contemporary tracks. If you're looking for the right music to set the mood before your "booze-fest", Booze & Vinyl is the coffee table book to buy.
25. 1000 Places to See Before You Die by Patricia Schultz
The title says it all. 1,000 Places to See Before You Die is the ultimate traveler's guide. The book introduces you to some of the most enchanting places to visit before you kick the famous bucket.
From amazing sunsets at the wild Donegal coast and exhilarating game drives in the Ngorongoro Crater to the Great Wall, every thrill-inspiring travel destination you can think of is reviewed here. Each destination is accompanied by exquisite photographs and short snippets on why it's worth a visit.
26. On the Street: Five Decades of Iconic Photography by Bill Cunningham
Bill Cunningham takes a rather interesting approach to photography. Instead of focusing on the beauty of landscapes and streets, he dwells on people and cultures. Bill has chronicled some of the world's most auspicious events, including the 1980s transit strike, the rise of the casual Fridays culture in the 90s, and the post-9/11 America.
Photography works by Bill Cunningham have set the trend for fashion and art in cities like New York and Paris. And this coffee table book is a collection of stunning photographs by the renowned artist.
27. Battle Book by R.G Grant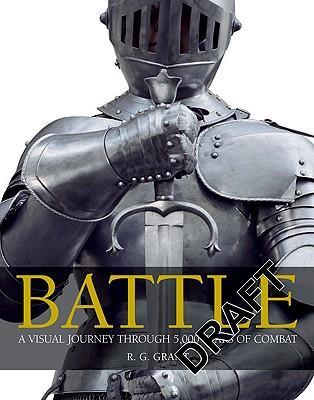 There's hardly anyone who isn't fascinated by the art of war and military aggression. In Battle Book, you'll discover some of the most significant developments in military technology.
The book journeys you through the history of war, right from the discoveries of iron and bronze to the invention of gunpowder, as well as the design of modern weapons of mass destruction. Battle Book unveils some of the top military secrets, and reviews the art of war both from a present and futuristic aspect.
28. In The Company of Women by Grace Bonney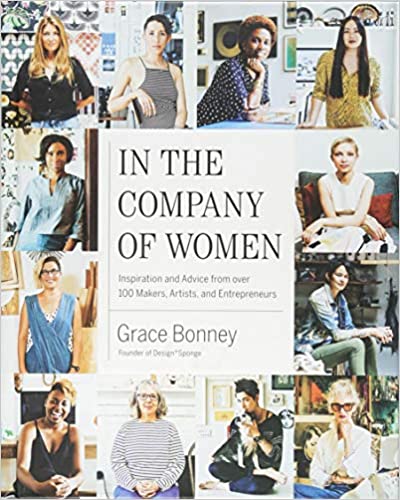 In The Company of Women is a collection of interviews by more than 100 women who rose above their adversities and stereotypes to emerge successful in their respective domains. The book profiles successful women from all walks of life, including hoteliers, entrepreneurs, creatives, architects, and comedians.
There are exclusive interviews where these accomplished women share the secrets to their success and some of their lowest moments. Beautiful portraits, captured either at home or in the workplace, accompany the interviews, adding to the book's overall appeal.
29. Silent Kingdom: A World Beneath the Waves by Ernie Brooks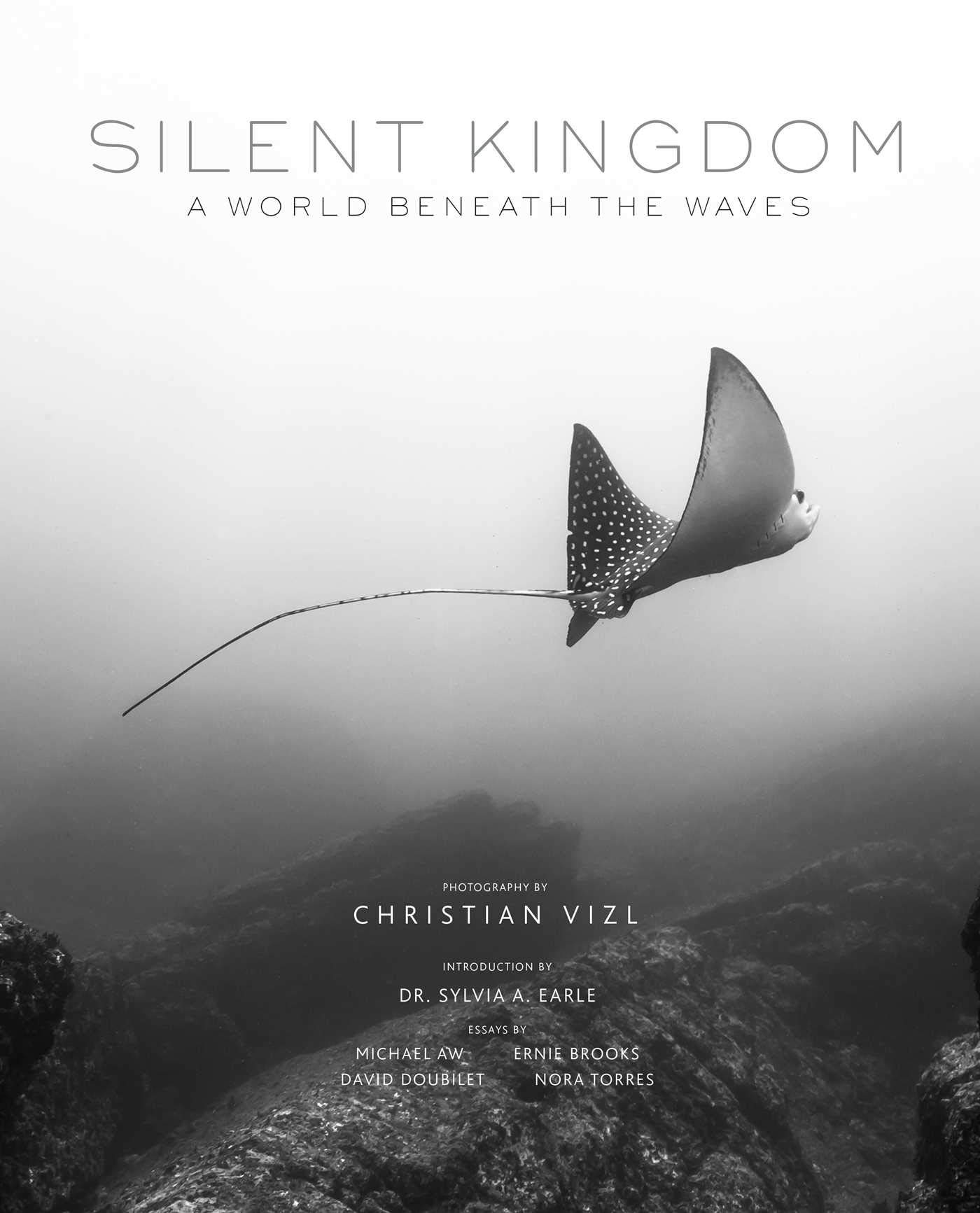 More than 80% of the ocean remains unexplored. Now, that's a massive stretch of water waiting to be uncovered by humans. Well, you can get a head start by buying the Silent Kingdom coffee table book by Ernie Brooks.
Silent Kingdom uses lights and shadows to portray the ocean and its mystic dwellers. Each page deals with specific ocean creatures and aspects that are largely obscured from human understanding. If you're a fan of stunning underwater photography, then this is the book for you.
30. Beaches by Gray Malin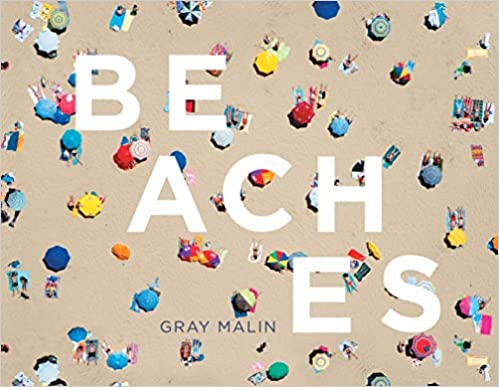 Beaches is a collection of aerial pictures of the world's most charming beaches, taken from a helicopter. The book features over 20 cities drawn from across six continents.
Some of the gorgeous beaches and coastlines highlighted in the book include Santa Monica in North America, Rio de Janeiro in South America, and Cape Town in South Africa. Beaches allow you to feast your eyes on some of the most exquisite beach pictures captured from a vantage point.
Conclusion
There goes our collection of the top 30 most inspirational and entertaining coffee table books. Feel free to get one of these books for your personal use, for use at your workplace, or as a gift item.