Since memes became popular online, everybody suddenly had an outlet for their opinions. The interesting thing about memes is the fact that it's never straightforward. You need wit and a truckload of creativity to make it work.
Of course, memes are not just about the joke, or the sarcasm-ridden remark. It's also about creating an image that represents the message perfectly.
Choosing the perfect image is usually the highlight. But the font plays a vital role as well, so you can't just choose a generic font and expect your meme to have the impact you're looking for.
Why Your Font Matters
But it's just a meme. You can use any font, right?
Yes, you can use any font you want. But this can affect the way people react to your meme. Especially if you're going after something entirely theatrical, you can't expect a simple font to work. It has to be just as dramatic as the message you're trying to send across.
Considering the fact that memes are usually utilized to deliver a joke, comic fonts could be the perfect solution if you feel that there's something missing from the meme you're working on.
You see, just like any other piece of graphic design, every element and aspect of the design has to work with each other. You can't just stick to a funny joke, then have a boring background and an equally boring font style. In the same manner, you can't expect your funny joke and funny background work if your font is all wrong.
Choosing Your Comic Font
The great thing about comic fonts is that there are so many styles for you to choose from. Some are simpler than the others, perfect for those who want a classic look. These are the kinds of comic fonts we grew up with, the ones you would often see gracing the pages of the Sunday comic strip.
Some fonts are larger than life, creating a dramatic effect. These fonts are for memes created to catch anyone's attention in a snap. They're the ones that shout right at you the second they appear on your screen.
Of course, you also have to make sure that your comic font has a distinct personality. Especially if you make memes on a regular basis, your choice of font has to be your own.
Comic Fonts Meant for Stunning Memes
Finding the perfect comic font requires getting all the inspiration you can get. Here are a few great comic fonts that will make you understand what it takes to make your meme truly explosive.
1. Superfruit Font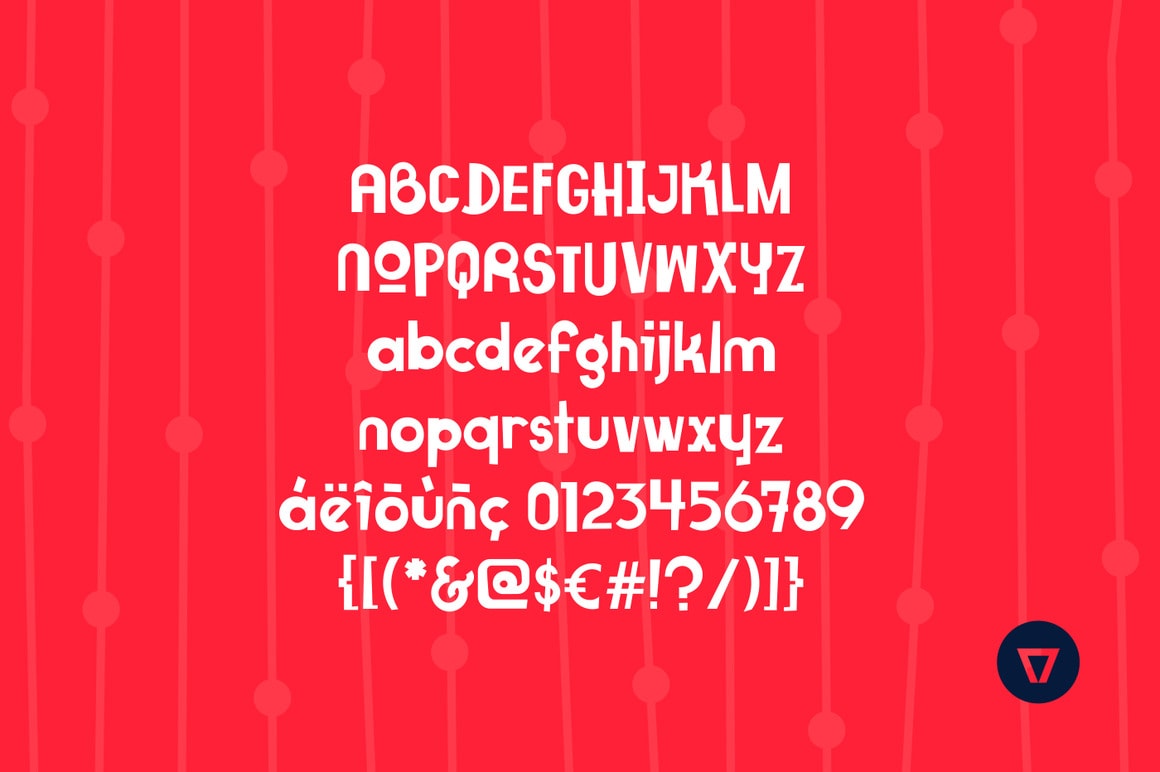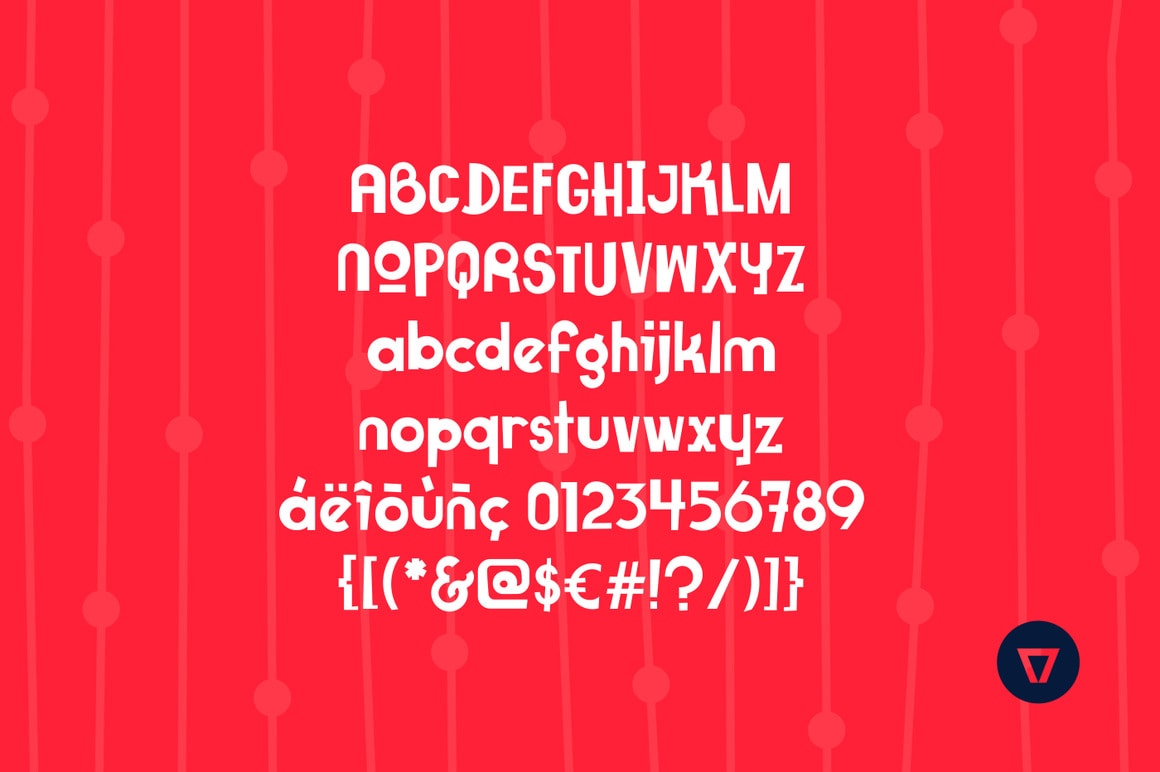 Superfruit is a tasty and healthy display font, with lots of fun and attitude. Perfect for posters, flyers, invitations, logos and more.
2. Hero Sandwich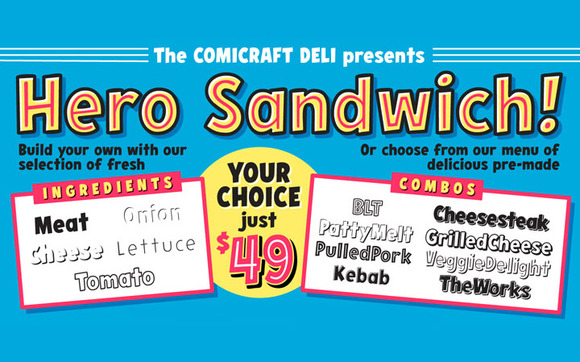 Take a footlong bite out of crime, and make the subways safe again with Hero Sandwich typeface.
3. Milkman Family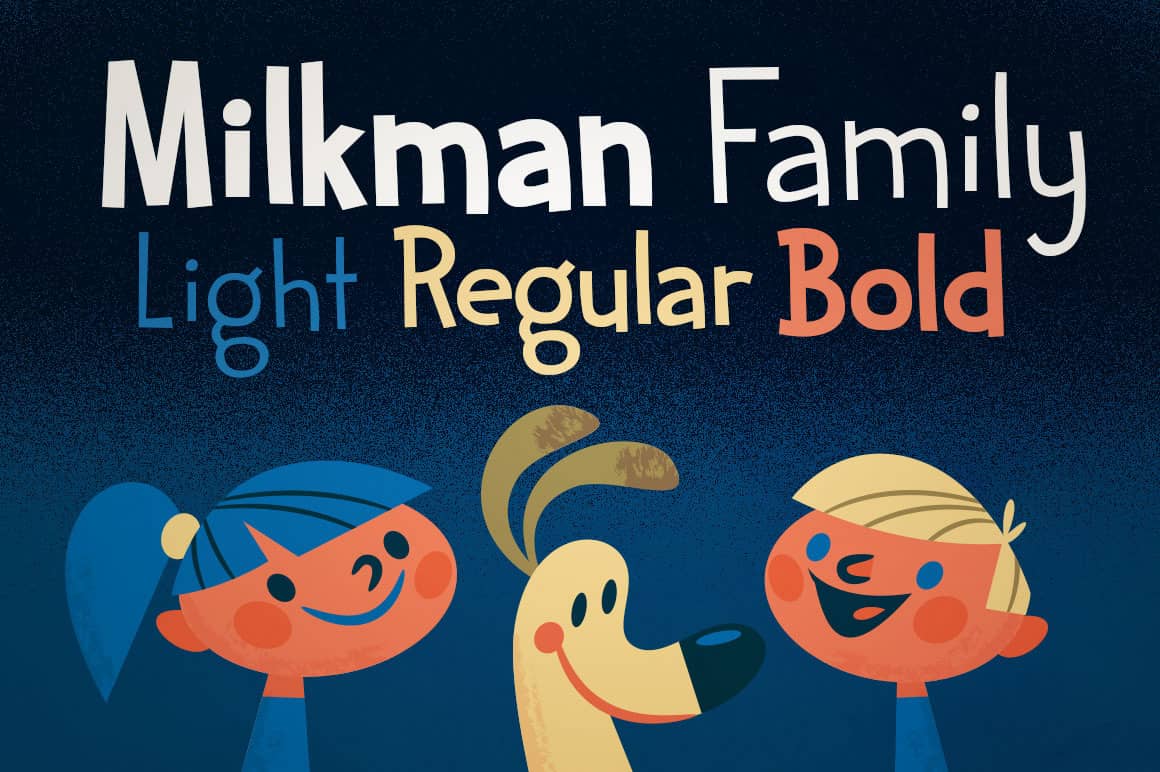 Milkman is a playful full featured font in three weights: Light, Regular, and Bold!
4. Konga Pro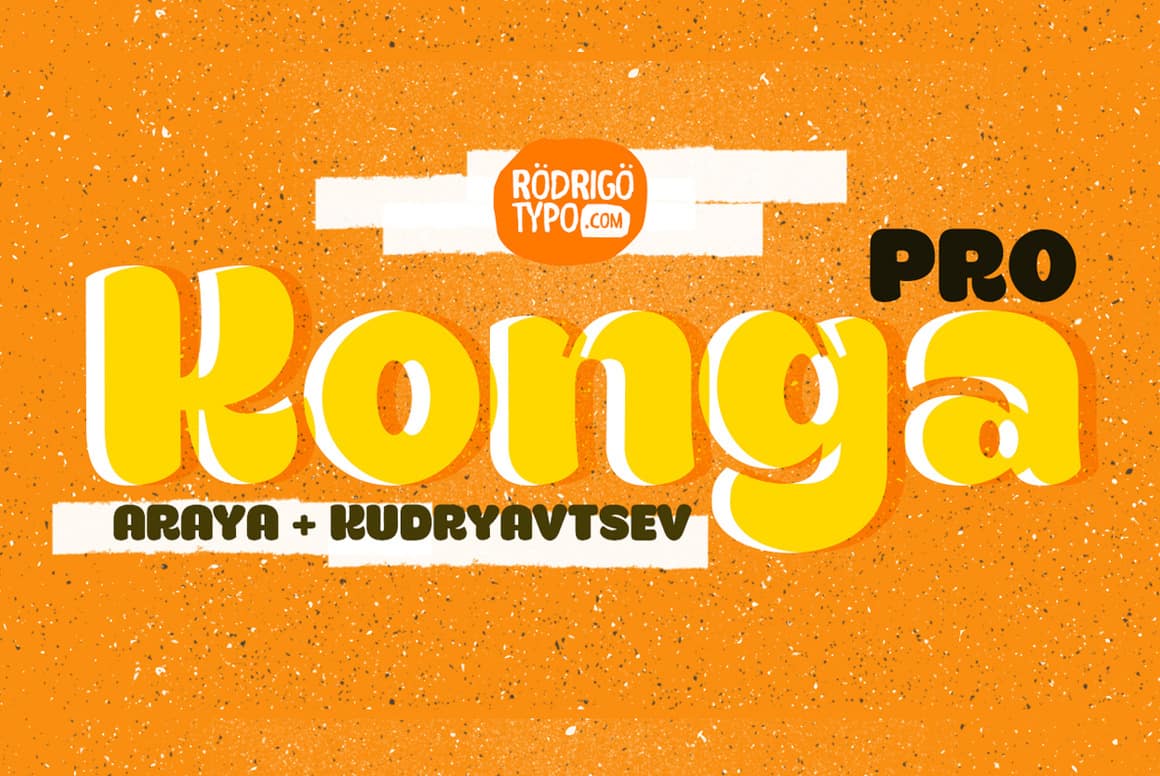 Konga is a typeface that was designed in 2012, spend time and I return to redesign and enhance a more typography now includes Cyrillic And alternatives.
5. Fleischer Display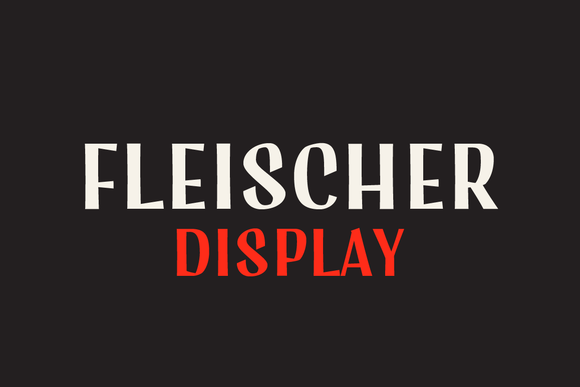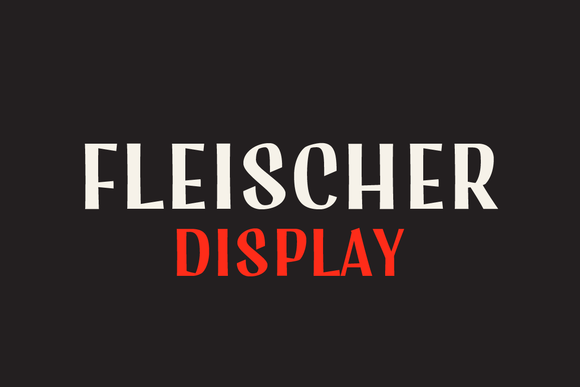 Fleischer is a rough and playful display typeface good for headlines and posters. The face is based on historical letterforms combined with energetic 20th century pulp-style lettering.
6. Galpon Family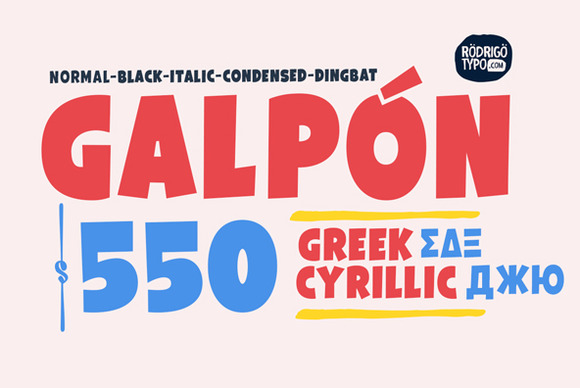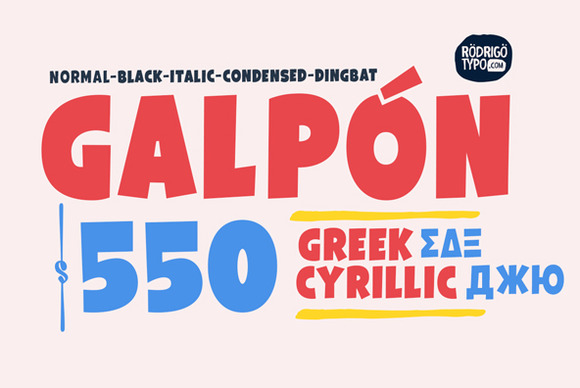 7. Dreadful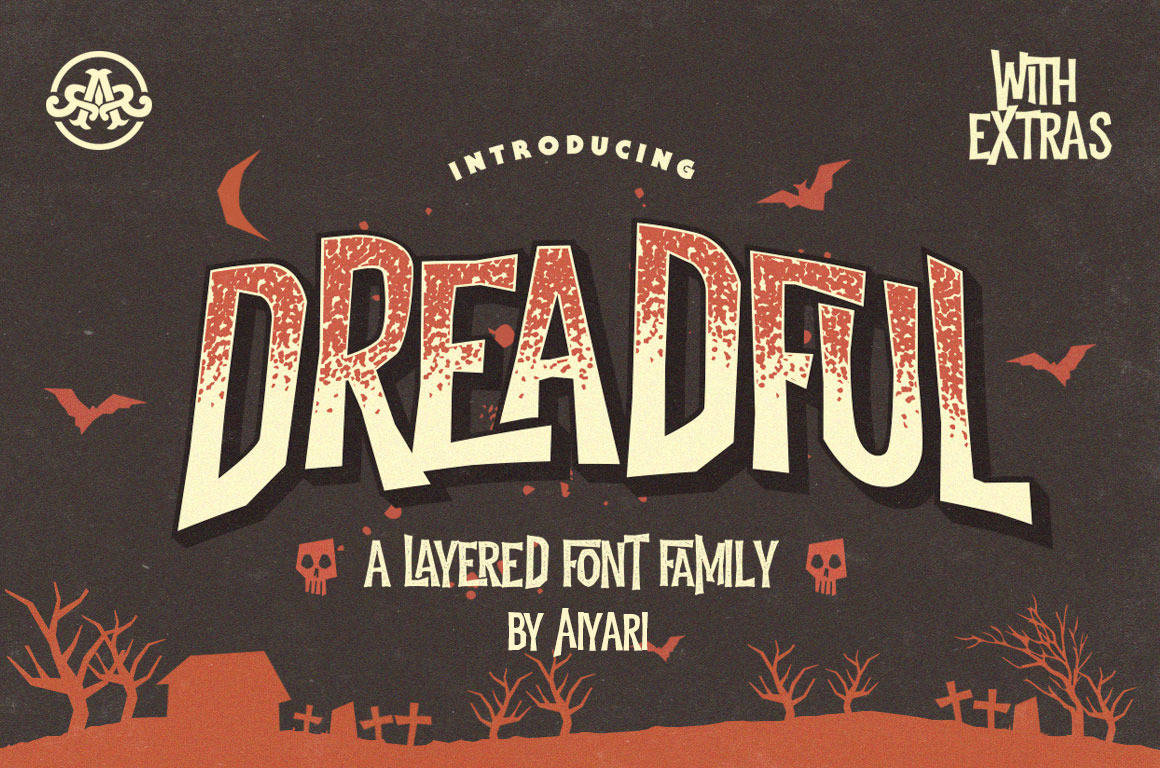 Inspired from classic horror movie and vintage comic. Dreadful Typeface best uses for headings, Logo type, quotes, apparel design, invitations, flyer, poster, greeting cards, product packaging, book cover, printed quotes, cover album, movie, etc.
8. Beebzz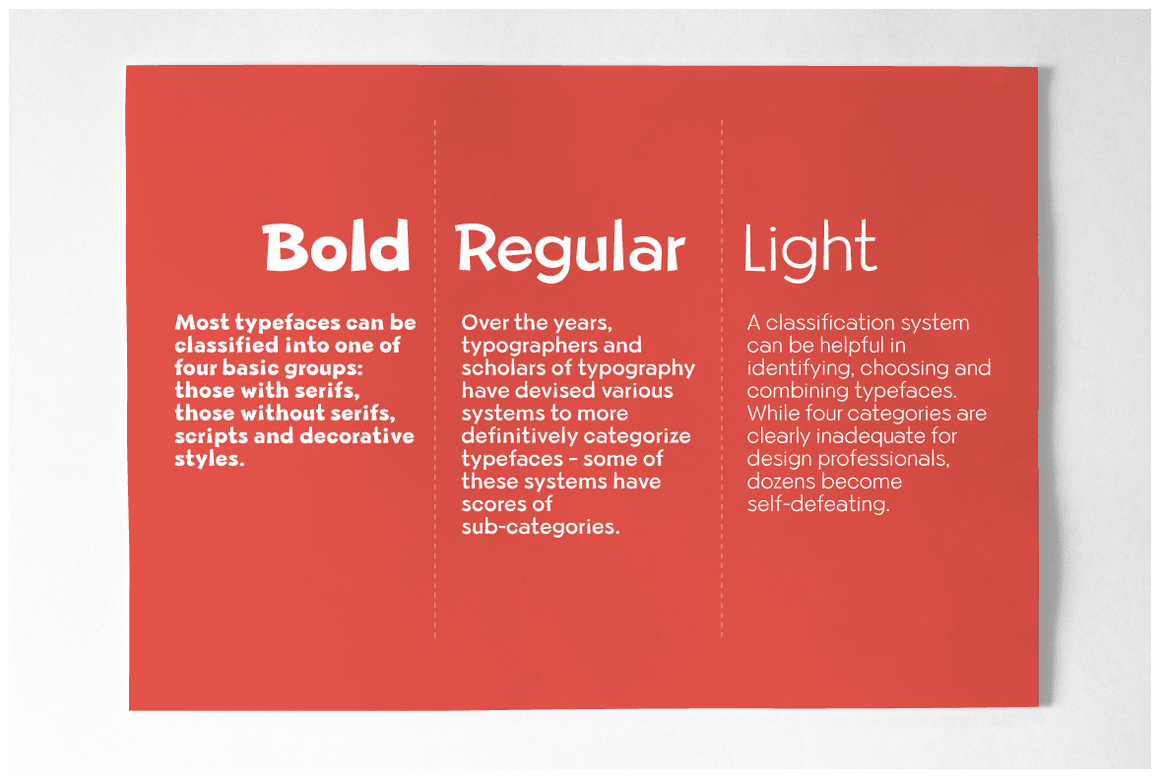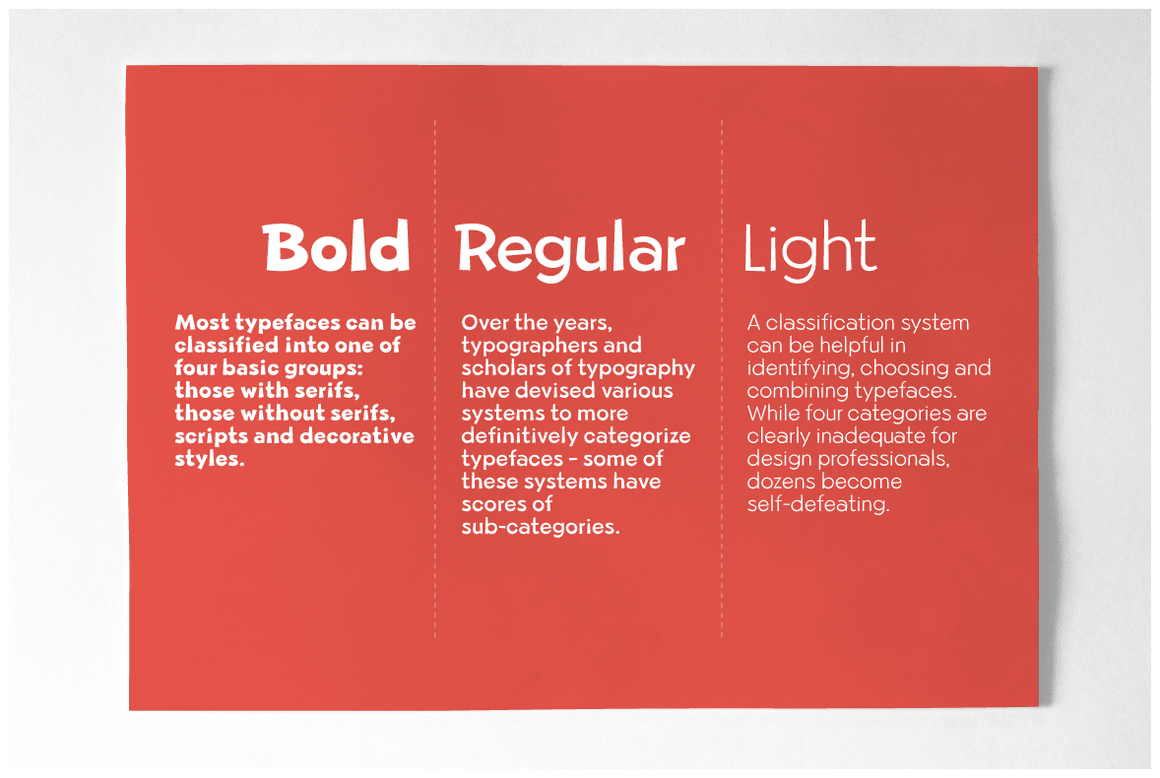 Beebzz is an original font family designed for headlines, titles and subtitles. The font returns you to those perfect times, when there was no need to be serious, when the whole world was not so serious. It has his own unique style in expressed perfect condensed forms, inspired by the freehand child calligraphy and and strong geometric typefaces.
9. Thunder Pants Typeface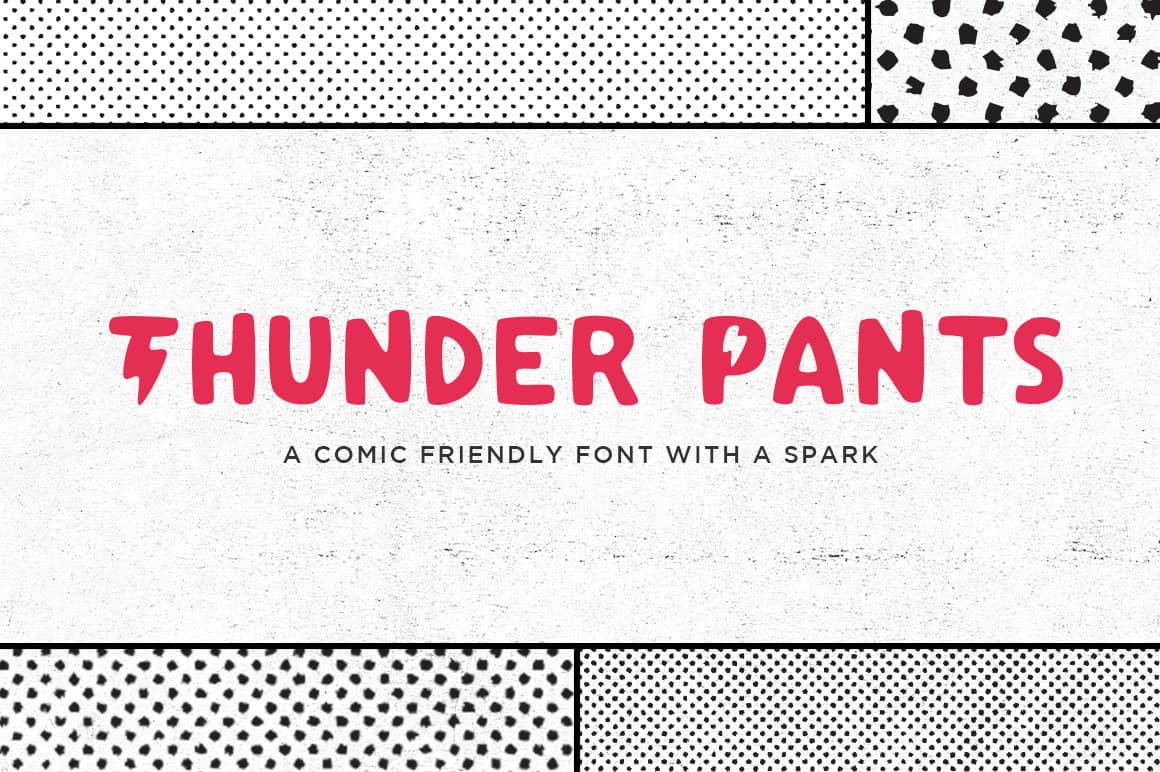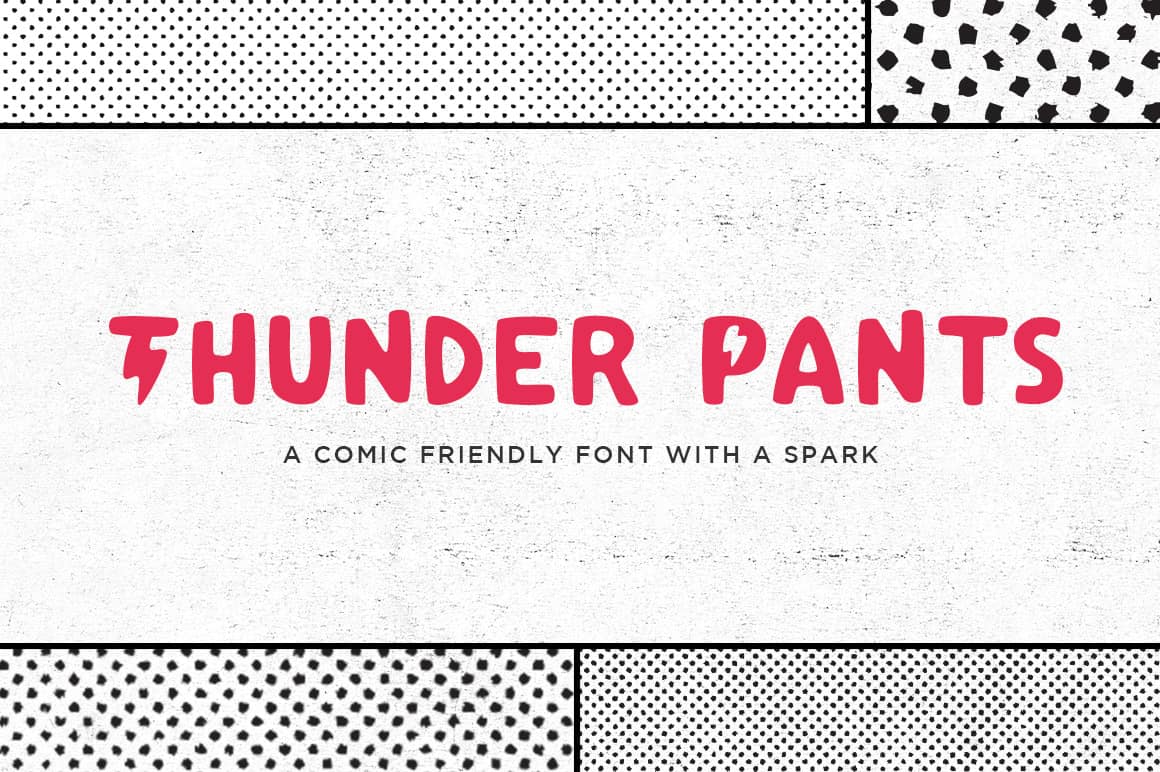 Created with rounded edges, this fun typeface portrays of old school comic and superhero vibe. The uppercase letters all incorporate the lightening bolt while the lowercase are normal letterforms to keep its uses wide.
10. Yeti
Yeti is a playful font that's very easy to read. It's ideal for children's books and posters. It comes with upper and lower case letters and a whole bunch of diacritics.
11. PAUD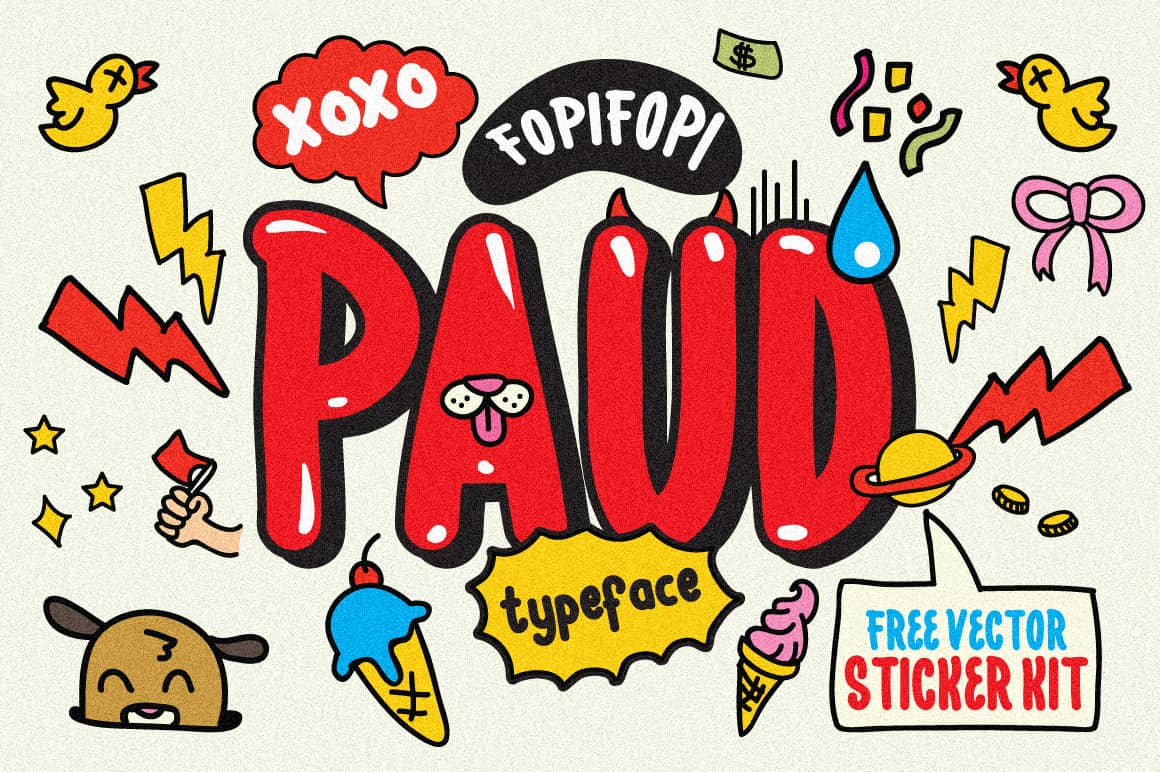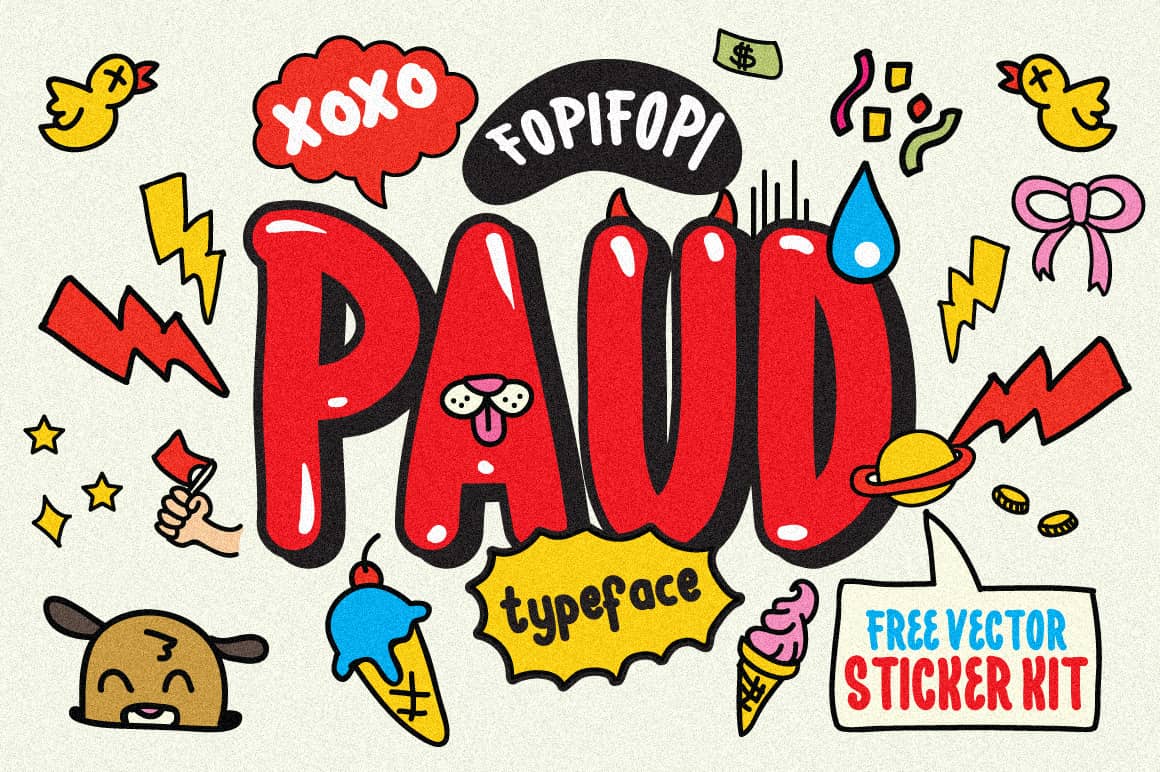 Bring more story to your creations with this happy typeface. It was inspired by kids doodling and some social media stickers.
12. Lunar Cone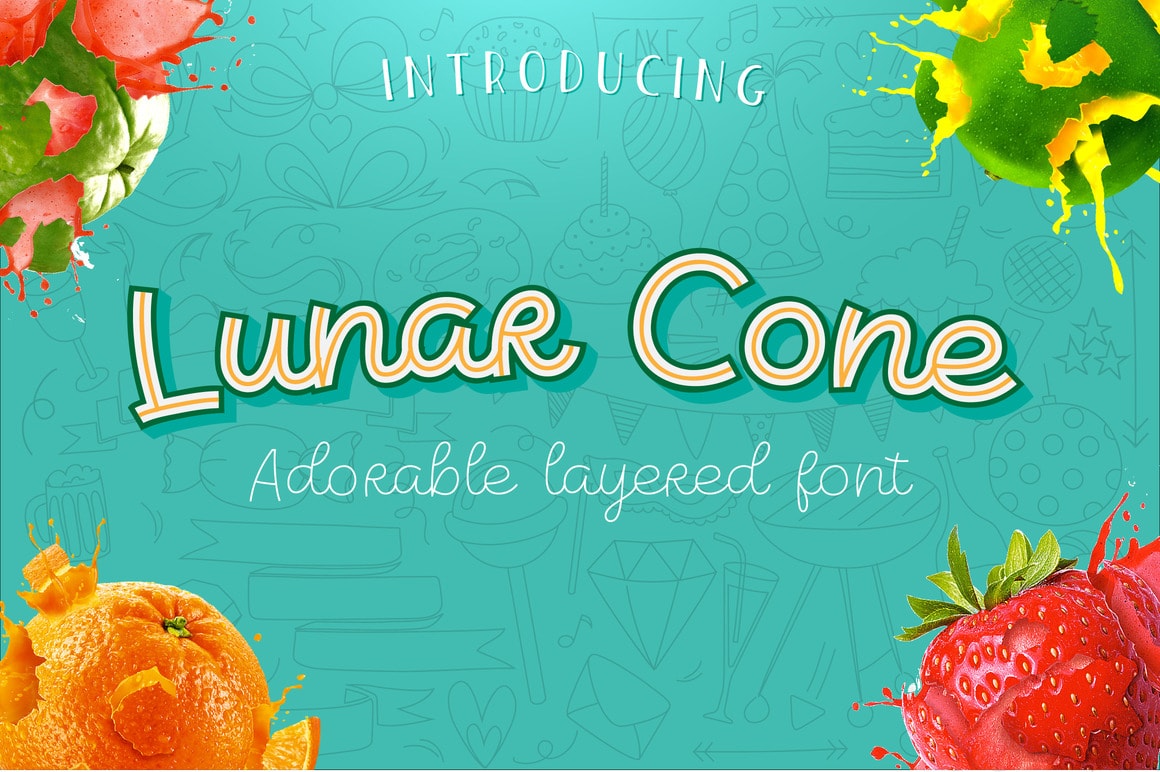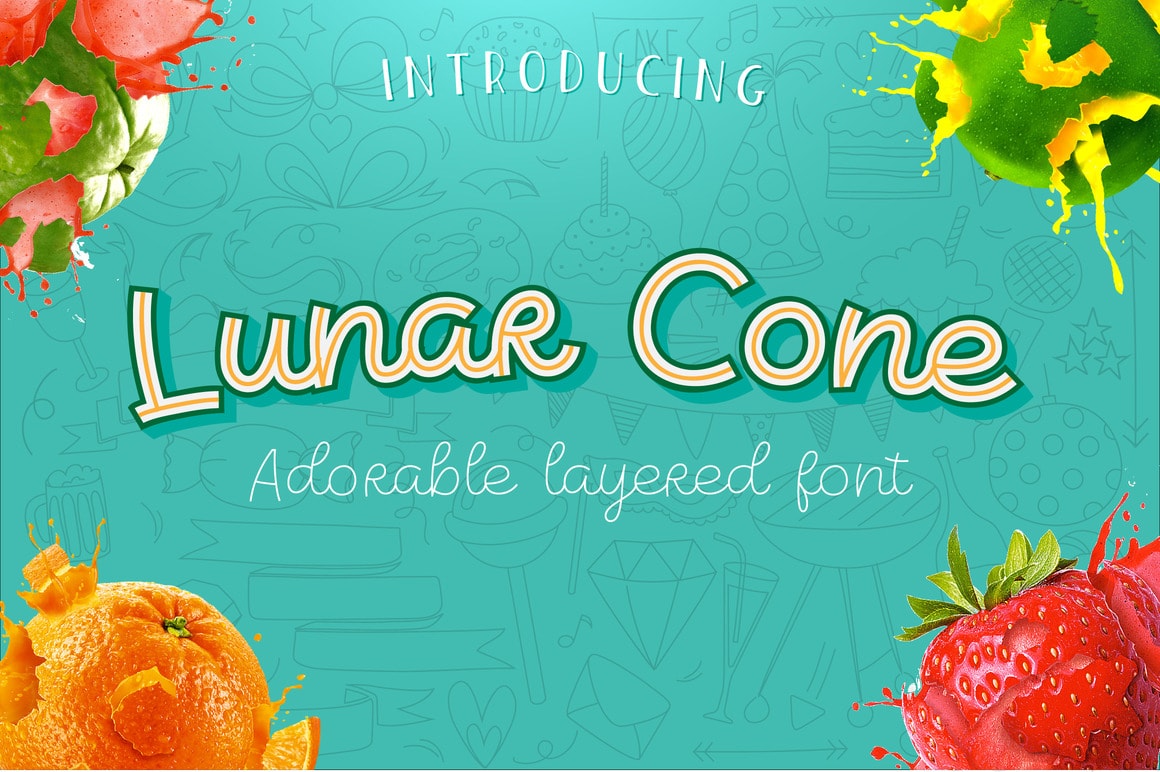 Adorable font inspired by comics, silliness, and cuteness.
13. Samaritan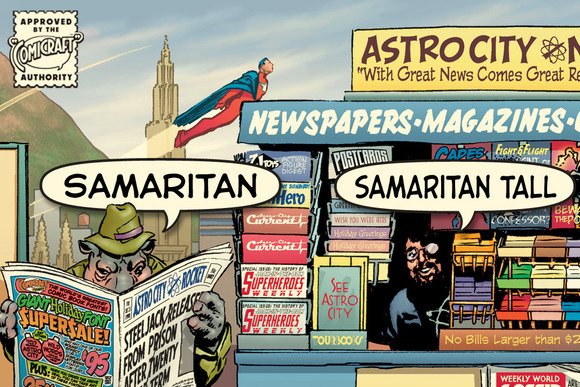 Comicraft's JG Roshell has taken the original fifties style Astro City font apart, remastered it, expanded the international character set and given it a whole new secret identity – Samaritan. Everything old is new again.
14. Cabrito Sans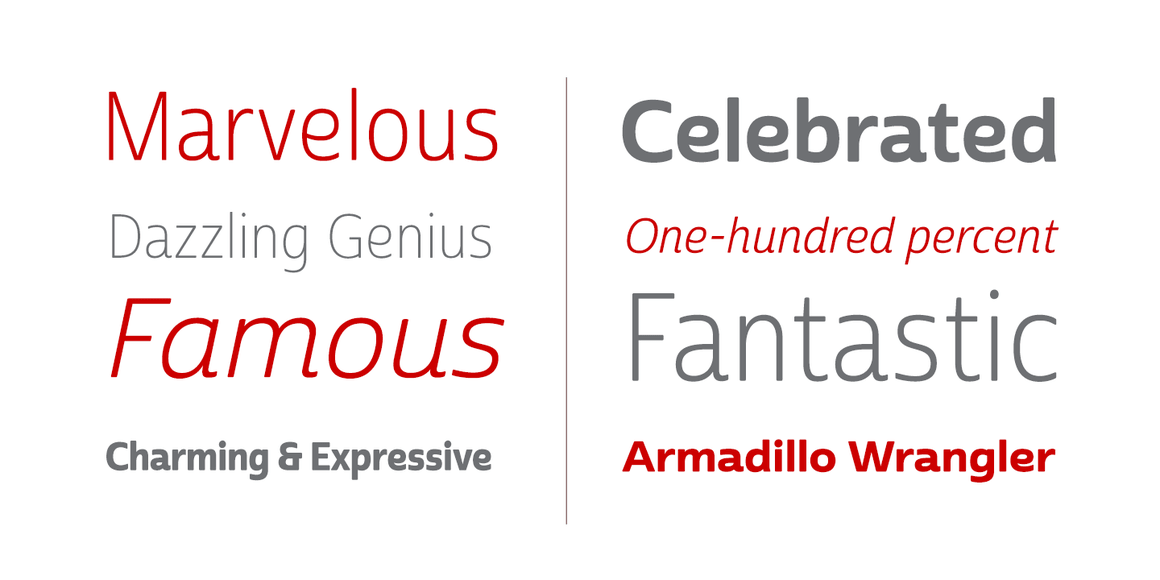 Bring a one-of-a-kind look to whatever your computer's next design party is.
15. Monsters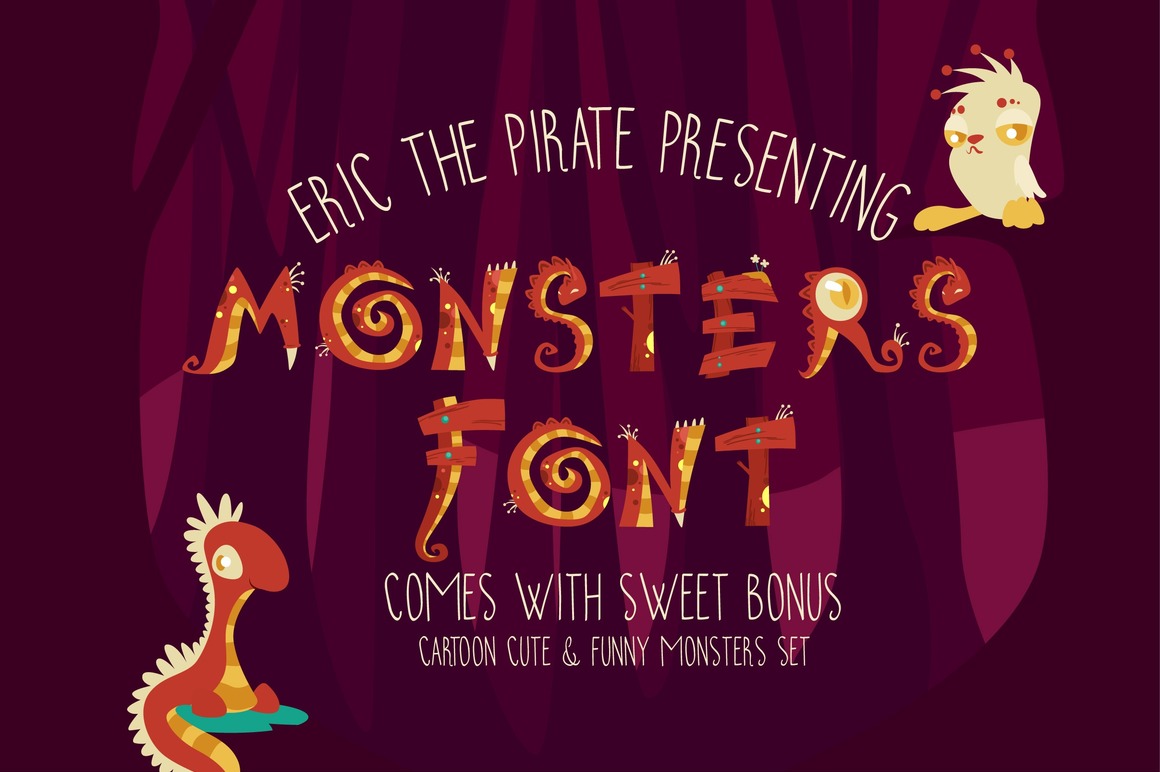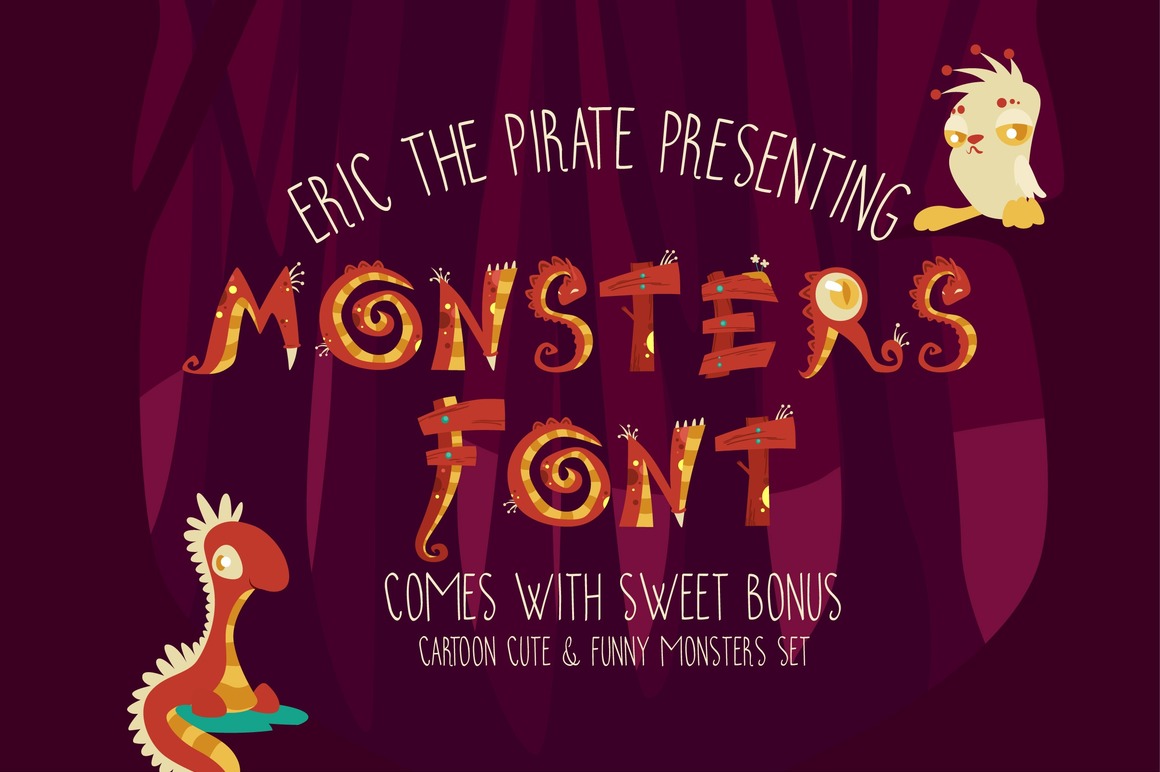 Monsters is a cute and funny font, perfect for t-shirts design, cards, typography posters etc.
16. Freaky Font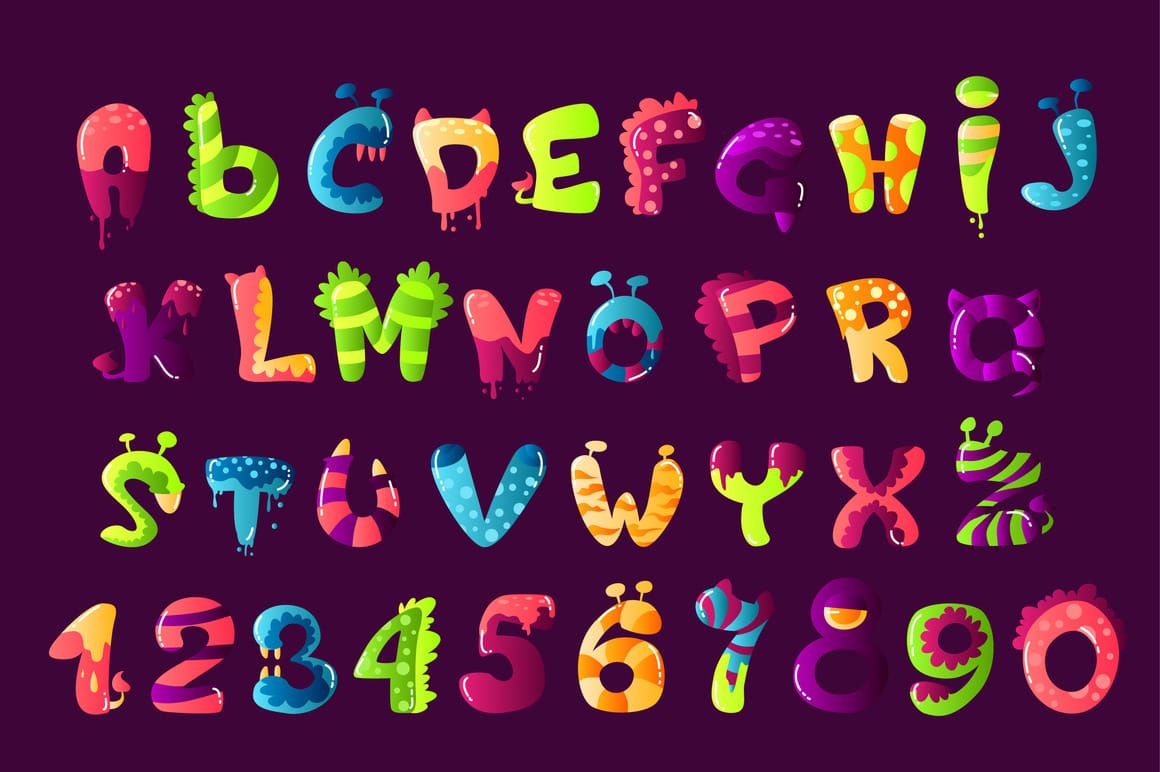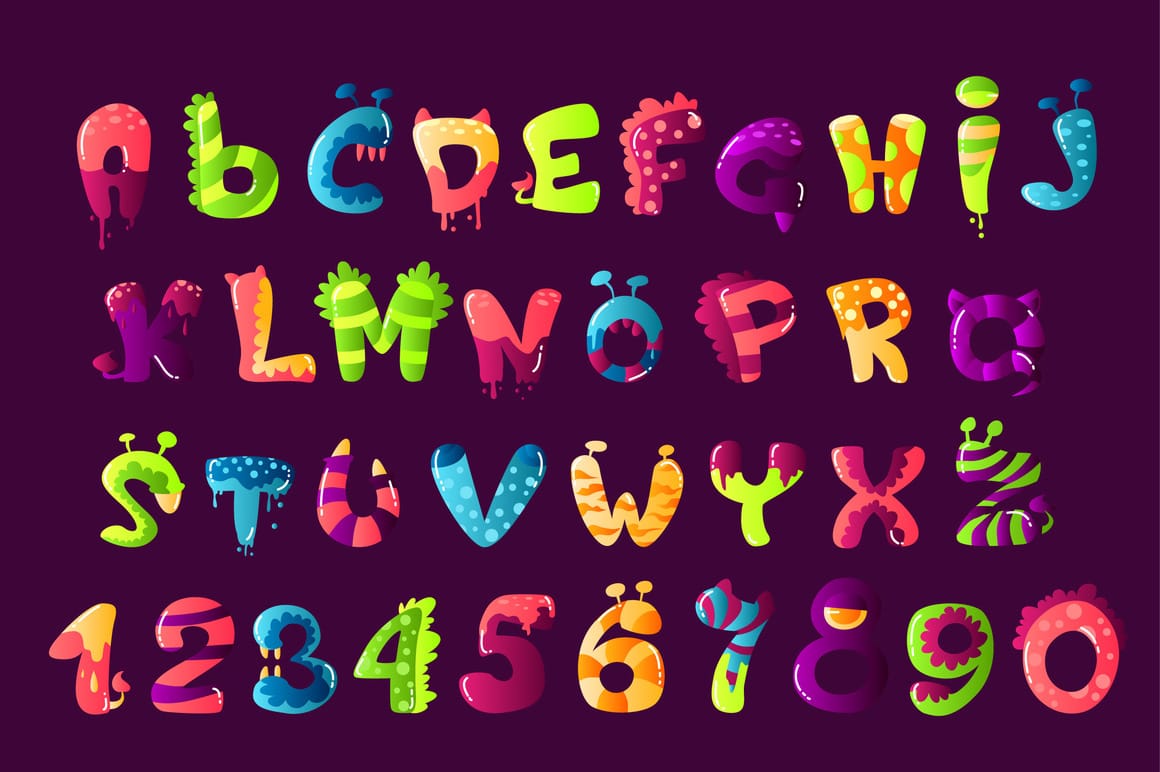 Freaky Font is cute and funny font, perfect for t-shirt, gift cards etc. It's vector – easy to edit and you can change color and size as well 🙂
17. Lolapeluza Family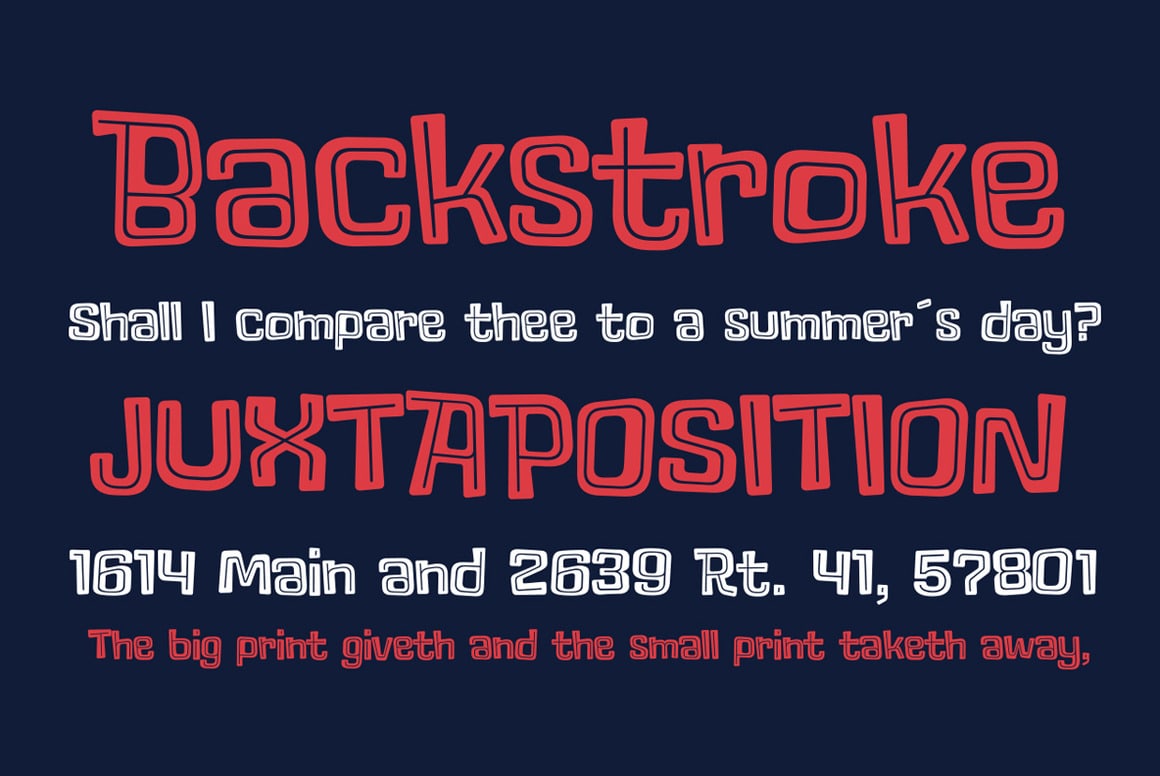 A cheerful and entertaining typeface for children.
18. Sweet Sucker Punch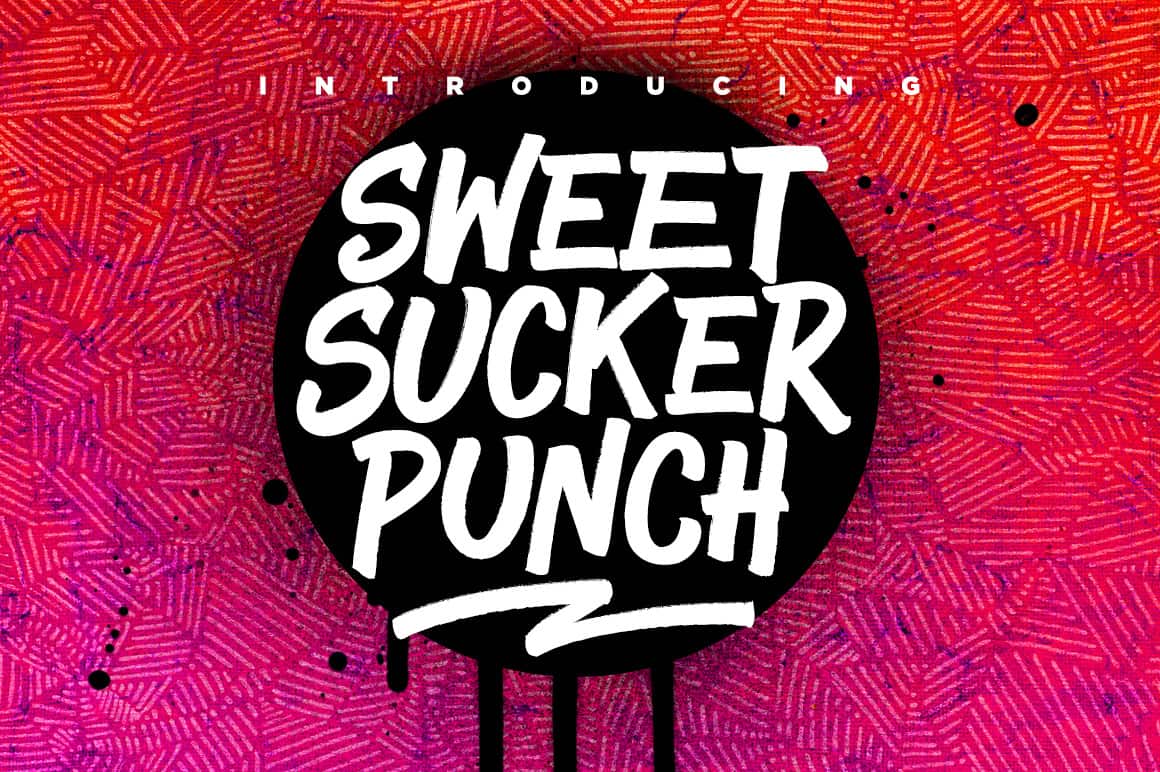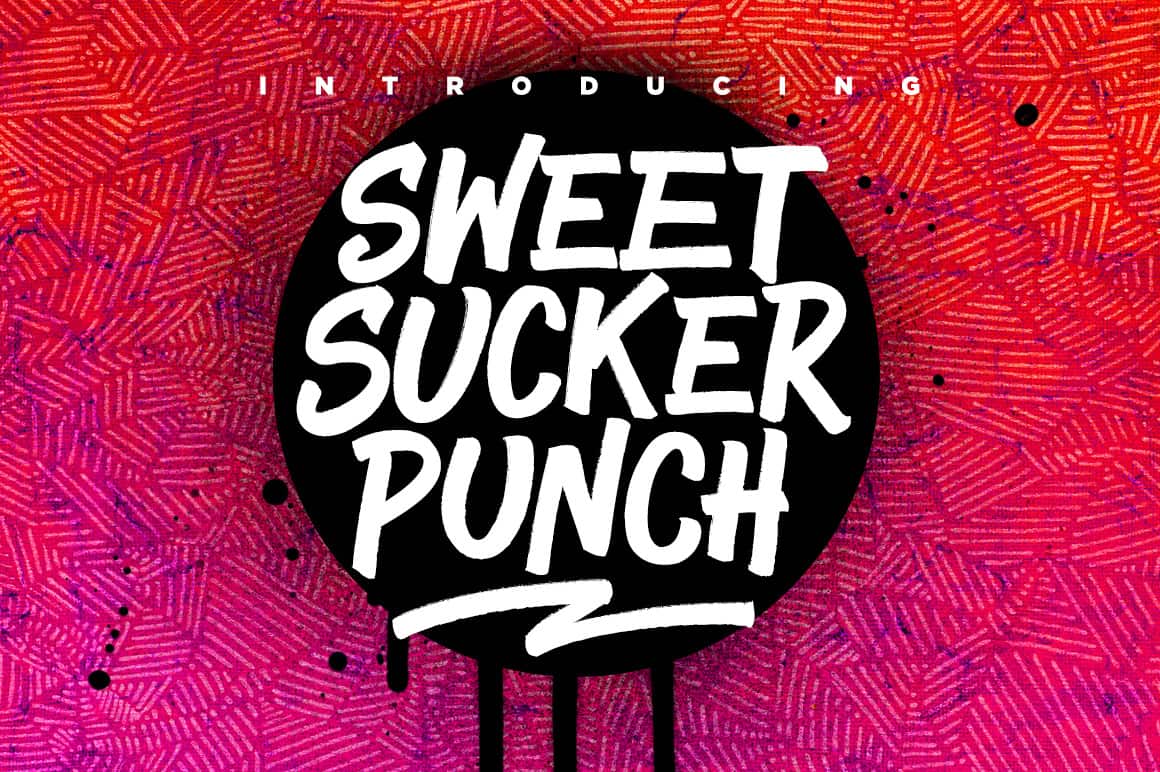 Sweet Sucker Punch is a loud, proud and infectiously fun marker pen font which will shout your message from the rooftops.
19. JollyGood Proper Essentials
JollyGood proper is a fun, friendly typeface that is clean enough to use for longer texts. It is a family of 4 fonts that covers all of your essential needs. It has an amazing character set, with support for most european languages, as well as alternates and ligatures.
20. Fevhil