Last Updated on March 8, 2022
Nobody is perfect and we all make mistakes. But that doesn't mean you should use this excuse and continue to make them.
Today we will take a look at the most common mistakes made by graphic designers. If you're a young designer just getting into this field, this post is for you. Let's not waste anymore time and get to the meat of this article.
Not understanding the brief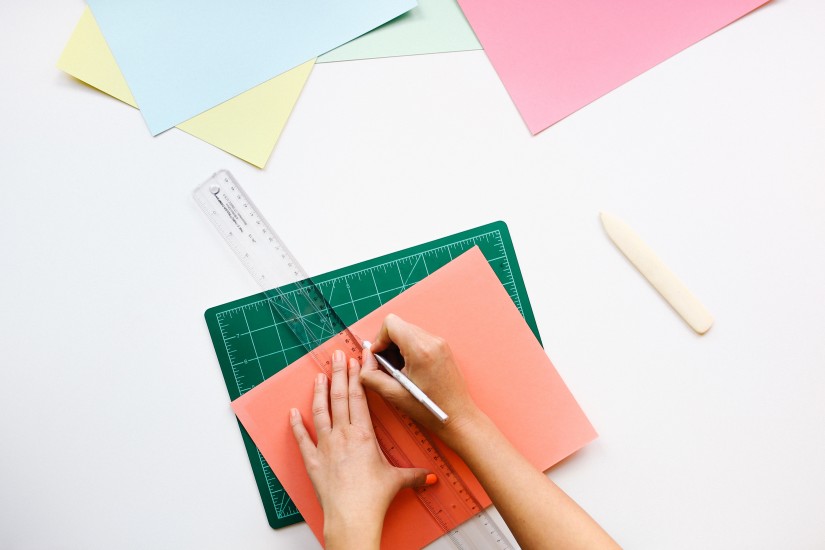 It's extremely important to understand the brief. When you do not understand the brief you can end up with the buyer getting something totally different than what they wanted.
Using the wrong typography
Using the wrong font can end up a disaster and lead to the designer needing to restart the work from scratch. This is mainly caused because the designer has chosen a free font which may be problematic with the user rights and legalities.
Using Too Many Different Fonts
A project should contain a maximum of two different fonts. Using more than that is a common mistake and the outcome looks confusing and cluttered. The work should look consistent and professional, not layered with different fonts.
Overused stock images
Hiring a professional photographer can be expensive, so many designer turn to stock images. But this practice should be carried out carefully. Why? Because you might end up using an overused stock images that people have already seen. The project may look nice but will end up being unoriginal.
Pro tip: When downloading stock images, try to stay away from the most popular ones. Instead, look for the least downloaded photos. You can also check out a brand new marketplace for royalty free stock images, it's on CreativeMarket.
Proofreading
Failure to proof read can be a major problem. A spell checker will check for misspelled words but is unable to check the context in which correctly spelt words are typed. The end result of failure to proof read may end up in a badly written grammar project that will need to be redone.
Getting feedback from another designer
Failing to follow the checklist with the work and getting another set of eyes can end in trouble. There maybe something glaringly obvious that needs adjustment. Asking another designer to take a look at your work won't hurt. He or she will usually pick up on your mistakes.
Considering context
Considering context is necessary as the buyer may need it for a large range of products, if not done correctly the designer may need to adjust it as no buyer wants a finished product that they cannot use. This is a common problem many designers find themselves in.
Plagiarism
If designers think they can get away with copying other designs then they may have a problem. It generally gets picked up on and can lead to a cancelled project. Nobody wants to hire a designer who can't produce their own work.
Overlooking the audience
The purpose of most projects is to produce a design that will be directed at the client's target audience. Overlooking the audience is a common mistake. Make sure that your design is targeted towards the right audience.
Following Trends
Following the hottest trend is a frequent mistake made by rookies. Your work needs to be able to withstand the test of time.
Not using shortcuts
There are tons of Photoshop and Illustrator shortcuts that many designers fail to use. This expands the length of time that the project takes to complete.
Knowing your limits
The designer should know their limits when accepting a project. Accepting a project that they do not have the skills for is a big mistake as it may end up in a botched project which can lead to bad feedback and no recommendations.
Avoiding contact with clients
To avoid contact with a client is one of the biggest mistakes that designers make. Keeping them involved is an important aspect. By doing so, there is a less likelihood of the project being a failure.
Failure to use a contract
Another rookie mistake is failing to use a contract. Some clients think that they can get away with not paying for the design and the designers end up not getting paid for their work. That is why it's always important to have some form of contract between you and the client before you start a project.
If you need a basic contract, check out this article: Contracts and Documents: Free Legal Resources for Freelancers
Not staying up-to-date
There are changes happening everyday. As a graphic designer it's your responsibility to stay up to date with all the latest developments and tools that can speed up your workflow and make your life easier.
Procrastination
Some designers choose to procrastinate which is a big no-no, leaving it to the last minute may lead to a design looking rushed and unprofessional. This will result in losing a number of clients and ruining your reputation.
Not starting in black and white
To start a design in color may very well be a major error. Some promotional mediums do not allow anything but black and white. Your design may look good with color but not in black and white.
Lose confidence
To lose confidence in the middle of a project is a fatal error. It may lead to the designer giving up on the project before it is even finished or handing over improperly finished products.
Failure to communicate
A common mistake is to not be available to talk your clients through the details. The client wants to be involved and know what is going on. When a designer cannot be communicated with, the professional relationship with the client slowly deteriorates.
Taking criticisms personally
There is a great deal of criticism that may come from being a graphic designer and one should never take it personally. It is better to learn from the criticism than to let it become a problem by taking what is said as a personal attack.