Last Updated on January 24, 2023
Moving house is something most people dread, despite the nice reward of a new home at the end of it.
It's the momentous amount of chores that need tackling in the lead up that can feel overwhelming – the sorting and packing, living without half your possessions, (as of course  whatever you pack they are always the things you suddenly need!)
Then there's the booking of a moving truck or finding a decent moving company, sorting mail forwarding, garage sales, new schools to sort, and of course the joy the chaos unpacking at the other end brings.
Nobody can claim moving house is always stress free, but there are ways you can make it less of an ordeal. All you need to do is identify and avoid the typical mistakes people make when moving house that lead to additional stress.
To save you a little stress right now we've put together a list of the most common mistakes which are best avoided, so all you need to do is make sure you don't risk making them yourself.
Mistake 1 – Choosing the wrong moving company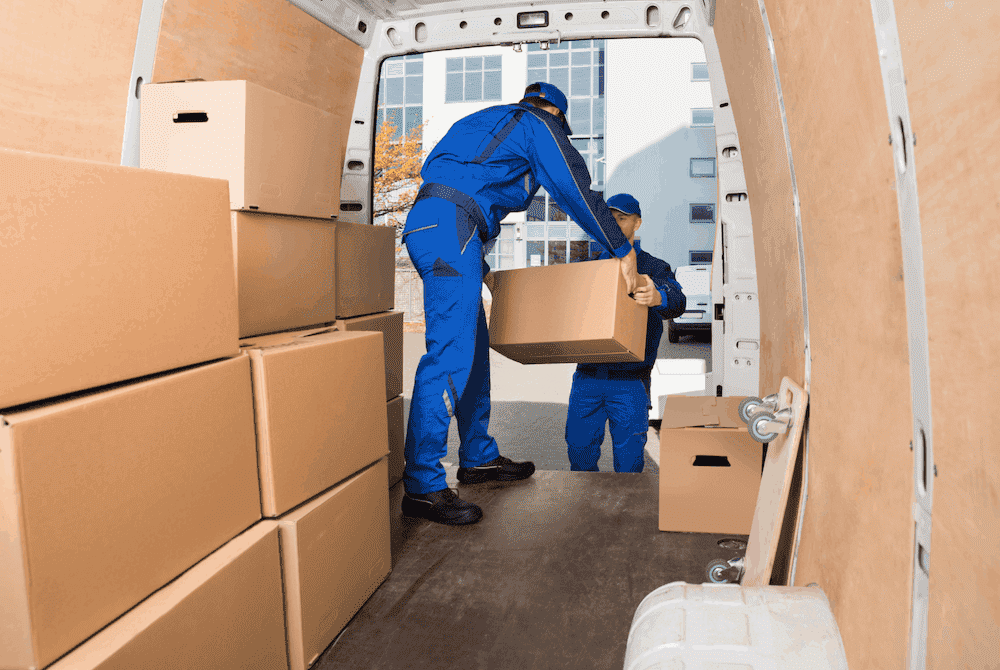 There are hundreds of moving companies out there, so finding a great one should be simple, but they are not all equal, or suitable for your particular moving situation and needs.
The key features of a good moving company include one which is trustworthy, reliable, well reviewed, and affordable.
They should be experienced in the kind of move you are planning on making, for example, if your new place is a couple of states away then a top class long distance movers is what you need.
This is important because you can be confident they will know what needs to be done for such a move, which includes things a regular person probably wouldn't be aware of.
Don't be fooled into making a decision based on cost alone, which is a pretty common mistake people make.
Mistake 2 – Leaving the packing until the last minute
It's human nature to put off packing, after all, it is a huge job even in a smaller home; add in the furniture, household items, clothes and possessions of a family with children and it gets even scarier.
When the packing is put off the end result is everything and everything being thrown into random bags and boxes. It's stressful when done, and stressful all over again when the moving truck is unloaded and you have no idea at all where anything is!
Imagine – you can't easily locate things to make a hot drink, have no idea where bedding, clean clothes or everyday toiletry items are, and nothing is in the room it should be in.
In this situation it can be months before you get everything organized in your new home, leaving you to live with clutter and chaos, and probably several fragile items in pieces, for weeks to come.
This mistake could easily be avoided by tackling the packing in stages and with a plan.
Stage 1 – Decluttering
Ideally you get this started the moment you start thinking about moving. Sorting through closets, cupboards and other storage areas early on is a great way to avoid moving a whole load of things you don't need. Take some boxes and mark them trash, donate and keep. This makes it easy to move things no more than once.
If you find it really difficult with some items put them onto a fourth box to be sorted through again the following week. Keep repeating until the whole house has been sorted through.
Stage 2 – Packing the non-essentials
This can include items and clothes suitable for other seasons, items you don't need very often but still need, and other must keeps like photographs, books, ornaments and so on.
Stage 3- When you have a moving date
Around 1-2 weeks before you definitely move put together a bag with at least a week's worth of clothes (including shoes) for each person in the house and essential toiletry items.
Pack another bag which will be used for daily essentials like snacks, items to make hot drinks, the TV remote, towels, bedding etc so you can move in and not need to go searching for things.
Don't forget, buying the moving boxes, labels and packing tape you need early means you are set up and ready to go, no excuses!
Mistake 3 – Forgetting to organize admin essentials
In the whirl of moving house it's easy to forget to do things like organize home moving insurance in case anything gets lost or damaged, inform your utility companies of the move, arrange for new utility connections t the other end (cluing TV and internet, or fill out a change of address form for mail forwarding. Get everything set up ahead of time so it can fall into place automatically once your leaving date hits.
There are handy checklists on the internet you can customize and print to help you remember what is to be done.
Mistake 4 – Believing it is worth trying to move yourself
Most people are drawn to this approach because it seems cheaper than hiring professional movers, but that isn't always the case.
Before deciding why not take the time to get a reasonable, no-frills, all-in quote from a moving company, then make a list of all the expenses a DIY approach involves.
Remember to include the cost of:
Hiring a truck
Hiring a couple of helpers (if you cannot manage to move everything yourself)
Insurance (for the truck and your belongings)
Gas and toll charges for the journey
Lost salary if you need to take extra time off work to supervise/help with the moving
Gifts to say thank you to those who help
There are plenty more mistakes you need to avoid when moving house, but these four should help you have a much less stressful moving experience.