Digital marketers and business owners constantly strive to create a powerful online presence. They devise new strategies and campaigns to invade new horizons and reach a wide audience on the internet. And one of the most effective ways to do this is through content marketing. So, it is not surprising that many brands and marketers are investing their time and resources into creating and distributing high-quality content.
However, the growing popularity of content marketing has a downside as well. Because everyone recognizes the importance of content marketing, there is a huge amount of content floating around on the internet. Because of this, it has become increasingly difficult to grab the attention of your target audience. So, to succeed in content marketing, you need to develop a proper strategy around it.
In fact, 64% of marketers feel that one of their greatest educational needs is to learn to develop a solid content strategy. Before we discuss some of the most effective content marketing strategies, let's take a look at why it is so sought-after.
The Importance of Content Marketing
Content marketing, if done correctly, has the potential to offer an extremely high ROI. This is one of the main reasons behind its popularity among brands and digital marketers. Developing content for your blog or social media profiles requires less time and capital than other marketing methods.
Social media platforms and other distribution channels also make it easier and most cost-effective for you to get your content to your target audience.
Top-notch content has the potential to become viral, thus expanding your reach even further. It helps you engage with your target audience and win their trust over a period of time. It's also useful in retaining your existing customers. In addition, when you consistently publish high-quality content, it helps establish your authority as an industry expert.
When it comes to search engine optimization, content marketing offers a plethora of benefits. When people like your content, they are likely to share it with their own social media networks. This can drive more traffic to your website and help you earn several genuine high-quality backlinks. As a result, your search engine rankings can improve and you might witness a further surge in your website traffic.
It is evident that content marketing is crucial for creating a strong online presence and connecting with your target audience. Let's now explore some powerful content marketing strategies that will help you maximize your ROI.
1. Define Clear Goals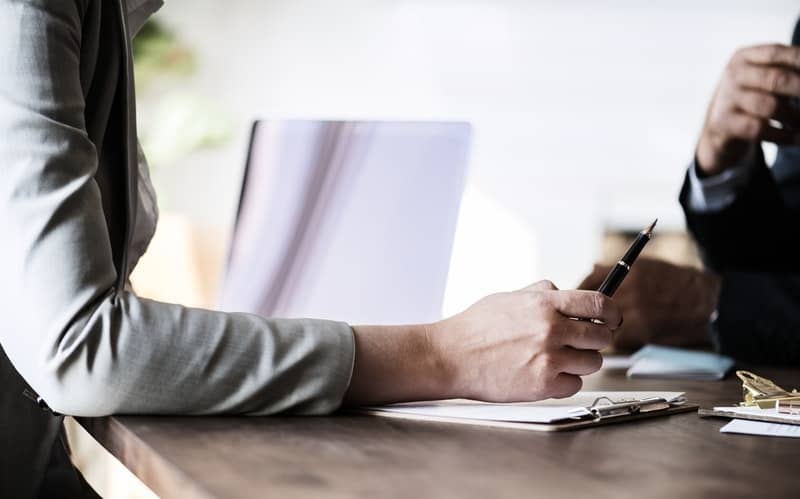 This is one aspect that is often ignored by most content creators and marketers. Developing content without any objective in mind is just like aiming in the dark. So, it is extremely important to outline a set of goals that you want to achieve through content marketing.
This will have a massive impact on the type of content you create and the distribution channels you use. Typically, you can create content to accomplish one or more of the following:
Increase brand awareness

Boost audience engagement

Get more followers on social media

Improve search engine ranking

Generate leads and drive conversions
In addition to outlining your goals, you should also set the key performance indicators (KPIs) for your content marketing strategy. KPIs will help you measure the success and ROI of your content marketing strategy.
Depending on your end goals, you can set different KPIs such as:
A specific annual revenue target

A particular number or percentage increase in social media followers

A certain percentage of increase in website traffic
2. Listen and Grow
Every marketer wants to create content that strikes a chord with their target audience. So, why don't you let your audience tell you what they'd like to read or watch?
Pay close attention to the comments section on your blog and social media posts. It can give you a lot of meaningful insights into the preferences and pain points of your audience.
In addition, when you are trying to develop new content ideas, you can conduct polls on social media platforms such as Instagram and Twitter. Let your followers tell you what type of content they'd like to see more on your page.
Obtaining demographic data about your target audience including parameters such as age, location, profession etc. is no longer sufficient. If you want to create meaningful and valuable content, you must possess a deep understanding of what your audience expects from you.
3. Segment Your Audience
It is extremely difficult to create content that appeals to everyone in your target audience. This is primarily because your audience members might be in different stages of the buyer's journey. They might also have different needs, preferences, and interests.
People in the decision stage would have a completely different set of concerns than those in the awareness stage. As a content creator, you must produce content that appeals to different segments of your audience.
It is crucial to create different buyer personas for various segments and develop content for each persona. One easy way to target different segments is to separate your mailing list into various groups. Instead of sending generalized newsletters to your entire database, you can send specific email campaigns that would appeal to each segment.
4. Don't Ignore Keyword Research
If the goal of your content marketing strategy is to improve search ranking, then keyword research is crucial. You can simply run a Google search to find topics that are relevant to your niche.
In addition, you can use tools such as Ahrefs and KWFinder to identify the most relevant and popular keywords in your niche. You can also do a complete analysis of a competitor's keywords and pick the ones you want to target.
Image via KWFinder
Even if increased website traffic is not your ultimate objective, keyword research is still recommended. It can help you identify popular hashtags for your social media posts. In addition, keyword research will also help you develop relevant ideas for other types of content such as videos, infographics, podcasts etc. This is one step that content creators shouldn't ignore.
5. Maintain Consistency
Consistency is the glue that holds your content strategy together. Uploading an exquisite piece of content once in a blue moon won't yield any results. Instead, your focus should be on creating and publishing high quality content on a regular basis. This will help you stay alive in your audience's memories and further strengthen your connections with them.
It is advisable to create a calendar outlining the content that needs to be published for the next few months. This will help keep your content strategy on track and ensure that you never miss an article or social media post.
It is also crucial to publish your content at the right times – when your audience is more likely to be online. Additionally, when you publish content regularly, it creates a sense of anticipation among your audience, leading to increased engagement.
6. Repurpose Your Content
Coming up with fresh content ideas regularly can be quite painstaking. However, consistency is crucial for the success of your content strategy. An effective way of dealing with this situation is to repurpose your existing content for different distribution channels. This will help you widen your reach and can breathe new life into stale and unsuccessful content.
For example, Brian Dean from Backlinko received a case study from a user. However, instead of putting it up separately, he added it to another old post. This allowed him to reuse his old post and at the same time, he got an increase in organic traffic of 111.37%!
Image via Backlinko
7. Create Evergreen Content
If you want to reuse your content at a later stage, it is extremely important to make it timeless. Evergreen content refers to topics that will be relevant to your target audience no matter how much time passes after it is published. A blog post on, "5 Ways to Make Your Influencer Marketing Campaign More Effective" is a good example of evergreen content.
In addition, you should also periodically update your existing content in order to prevent it from becoming outdated. This is crucial for improving your search engine rankings and leaving a good impression on your audience. For instance, you can add the most recent statistics and infographics to an old blog post and share it again.
8. Harness the Power of Influencers
Today, content marketing demands some creative and aggressive strategies. One such technique is to create and promote content in collaboration with relevant social media influencers. Such a strategic partnership helps keep your content fresh and engaging. Content marketing tactics such as this one can help your content get increased visibility.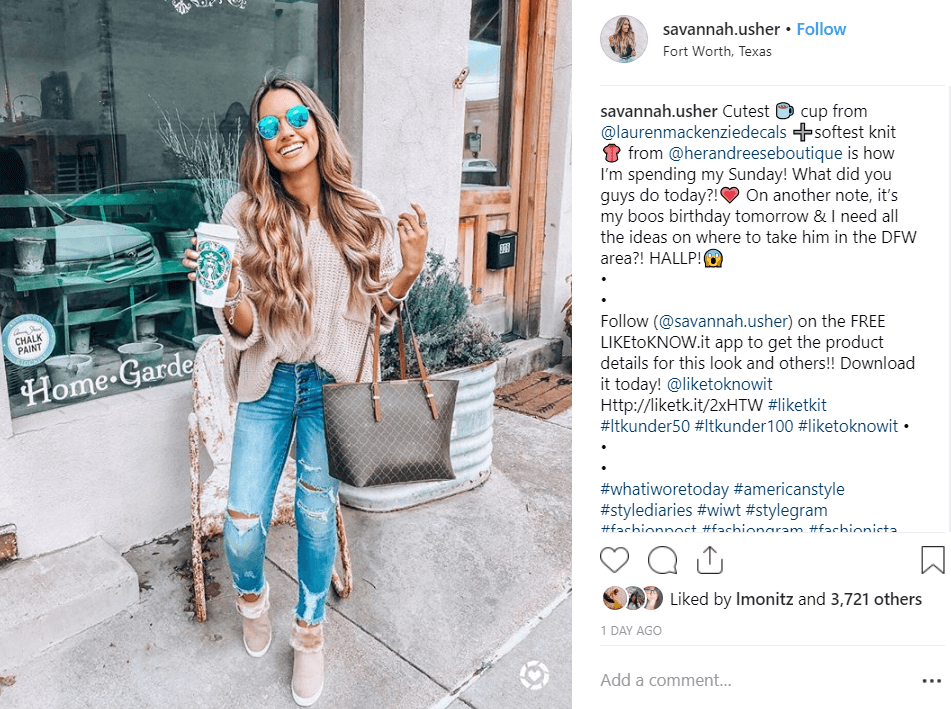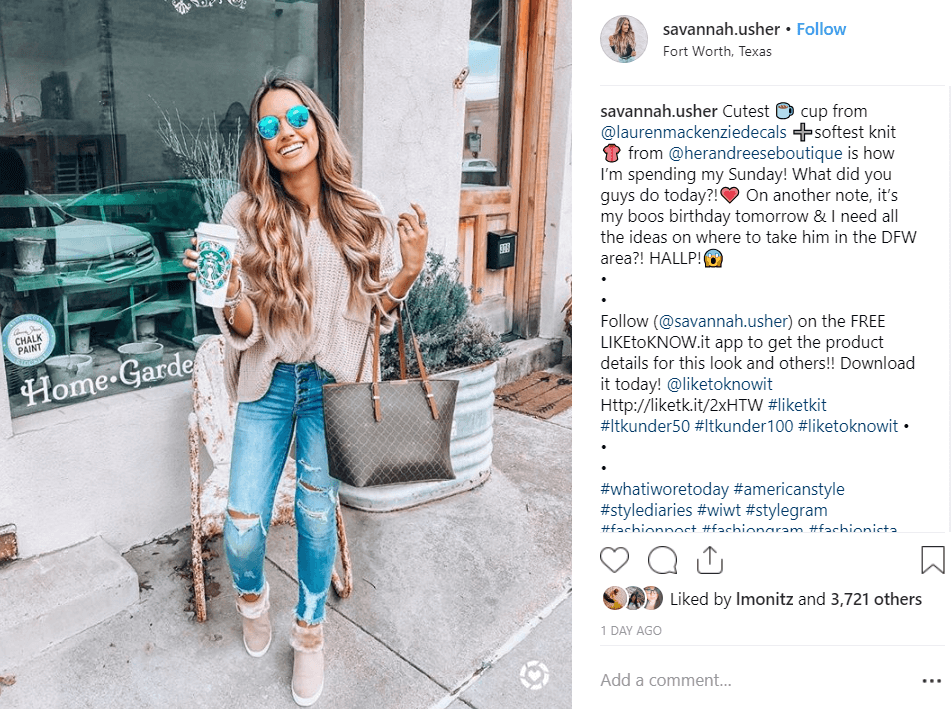 Image via Instagram
Conclusion
An effective content marketing campaign demands immense planning right from the start. A clear idea of your goals is crucial for the success of your content marketing strategy. In addition, you should acquire a thorough understanding of your target audience and the appropriate distribution channels to reach them.
Your main focus should be on delivering meaningful and engaging content regularly. Don't limit yourself to the known content types and distribution platforms. Utilize creative tactics such as content repurposing and influencer marketing to maintain consistency and increase visibility.
What other content marketing strategies have you been using? Share your views in the comments section below.