Thanks to the Marvel Cinematic Universe (MCU), the world will never be the same again. With hit films such as, Avengers: Infinity War, Black Widow, Captain America: The Winter Soldier, Iron Man – and more underway – people will always have something to look forward to when it comes to their favorite superhero.
MCU is huge! So whether you're a new fan or you've been following Marvel since their comic book days, there's definitely a character you can relate to. And no fan would be without at least one collectible, whether it's a gaming chair or an action figure.
Looking for Marvel products that aren't only decorative, but also useful? Here's a list of the best items to add to your collection:
Best Marvel Must-Haves for Your Room
1. Marvel Funko Pop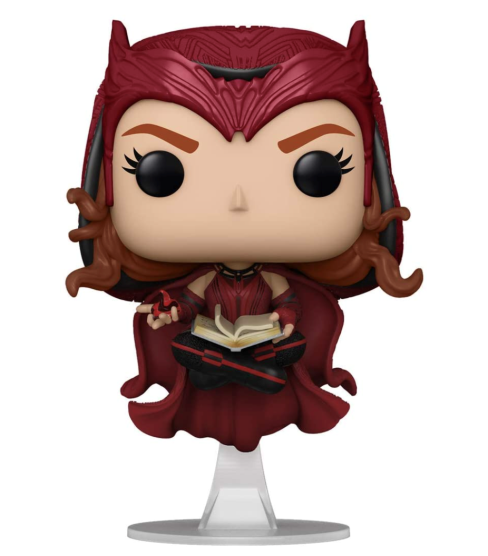 You can't go wrong with a stylized vinyl figure from the famous Pop! line of Funko Inc.. Portable (at less than 4 inches tall) and affordable (usually no more than $20), the Marvel fan in your life can choose from dozens of designs based on MCU or from the comics. 
Originally called Funko Force 2.0, these collectible figurines are one of the easiest ways to showcase your fandom, while adding a bit of pop culture to your workspace. They make good investment pieces for the future, too. You can go far if you're patient and know which Funko Pops to watch out for. For Marvel lovers, you can't miss WandaVision and The Falcon and The Winter Soldier – both unique pieces as well as blockbusters.
Funko Inc. has recently joined the NFT (non-fungible tokens) craze with a major acquisition in TokenWave, LLC. This means collectors will soon be able to combine the figurines with NFTs, making their Funko Pops more valuable – and ready for the digital age.
2. SIDIZ T80 Marvel Edition
With many people working from home since 2020, ergonomic chairs have been on high demand. And what better way to showcase your love of Marvel while you work and play games, than to own a Marvel-inspired gaming chair?
The SIDIZ T80 Marvel edition is the product of an official collaboration with MARVEL DISNEY and comes in two bestsellers: the T80 Captain America and the T80 Iron Man.
As the leading seating brand in South Korea, SIDIZ has been developing and manufacturing high-quality chairs that are distributed worldwide. Their products are a favorite among gamers, students, and work from home employees. With the T80 Marvel chair, you're sure to get durable, functional, and inspiring chairs that will liven up your space.
SIDIZ chairs feature the following benefits:
lumbar support to support your back;

ultimate sync tilt that optimizes movement so you can sit back at any angle; 

3-way adjustable arms to give proper support to your shoulders and wrists;

soft, adjustable headrest for your neck and head; and

adjustable seat slide/slope to help you find your most comfortable seating position.
Do you believe you were a born leader? Get the T80 Captain America with its prestigious design and classic hues. Want a gaming chair with everything? Then choose the T80 Iron Man with its uncompromising spirit crafted into the details. These are awesome must-haves not just for fans, but for anyone who wants the utmost comfort despite sitting for long hours.
3. Device Holder
Don't leave your headphones, consoles, or smartphones just scattered on your desk. Device holders are not only decorative, they're also functional and can hold your gadgets while you charge them. Imagine Iron Man or Black Panther carrying your Xbox controller or Nintendo Switch Lite! They make inexpensive gifts for kids or teens as well.
Just make sure to buy something weighty with a base so it doesn't tip over once you've placed your device. Most stores and online shops carry this item, so you'll have no problem looking for one. 
4. Marvel-themed Sweatshirts
Superheroes have costumes to hide their identities – the Marvel fan, on the other hand, has a superhero-themed wardrobe to showcase their fandom. Wear it proudly as you run errands during the day, or when you attend comic conventions. Or why not don them as you re-watch your favorite MCU movie?
There's no shortage of sweatshirt styles to pick from, either. You can opt for hoodies that resemble the iconic costumes of any of the Avengers; or you can simply go for the classic Marvel logo printed on the front. There are customization services as well, if the design you want isn't available in stores or online.
5. Movie Poster Art Prints
A classic movie poster print is a quick and economical way to get into the MCU spirit. Plus, it's a great starting point for those looking to kickoff their Marvel collection, but have no idea where or how to begin. Posters serve as cool wall decor, too. Pin them up in garages, living rooms, bedrooms, or even the home office. 
There are tons of designs to select from. Some Marvel fans may want the classic covers drawn from the original comic book versions. For a more contemporary, minimalist approach, you can opt for modern prints that focus on logos or icons instead. The latter usually have limited color schemes, but will look amazing against any interior.
If you already have figurines or sweatshirts, the SIDIZ T80 Marvel chair should be next on your list. Not only is it an awesome conversation piece, it will provide a comfortable seating experience, perfect for long-term use.
Whether you're gaming or working, a well-coordinated workspace with things you love can motivate and inspire you. They're also a form of self-expression. With the Marvel Cinematic Universe still on full throttle, you don't want to miss out on any of these fantastic collectibles!