Last Updated on September 19, 2018
Your job is more than a paycheck; your workplace is a site where you spend more than half of your day collaborating with coworkers and it contributes significantly towards your mood and improving your skill set.
For this reason, it is important that you address workplace doldrums, and revitalize your workplace and boost your productivity. If you're not feeling ecstatic or euphoric enough to drag yourself to work every day and leave your glamorous apartment to be in a not-so-glamorous office space, it's time to read this article on how you can utilize some cool office supplies and gadgets to revitalize your workplace.
1. Cable Drop
Cables aren't cute, but cable drops are. It's high time you get rid of that rat's nest of cables; nobody enjoys having tangled wires crawling under your desk making it an extremely messy and irritating sight. To avoid tripping over your extra lengthy cords, and to prevent them from breaking, organize your mess of gadget cables through the ingenious, affordable creation of Cable Drop.
Cable drops are little nubs of self-adhesive rubbery plastic that can be routed and within reach wherever you may need them. They easily cohere to most surfaces and grasp your peripheral cables, whether they're hanging off a desk, upside down or right-side up. To remove them, you can easily pull them out and put them back with little or no effort involved.
Cable Drops is your solution to putting an end to the madness of chasing that cable that appears to slip and disappear behind every flat surface, day after day. Affix them to desks or walls and keep your cables in place to avoid the frustration of having to find them repeatedly.
Cable Drops are easy to install, work well, and are available in a variety of colors in packs of six. You can choose to get the color that seems to best go with the theme of your office. Free yourself from that wired mess!
2. Standing Desks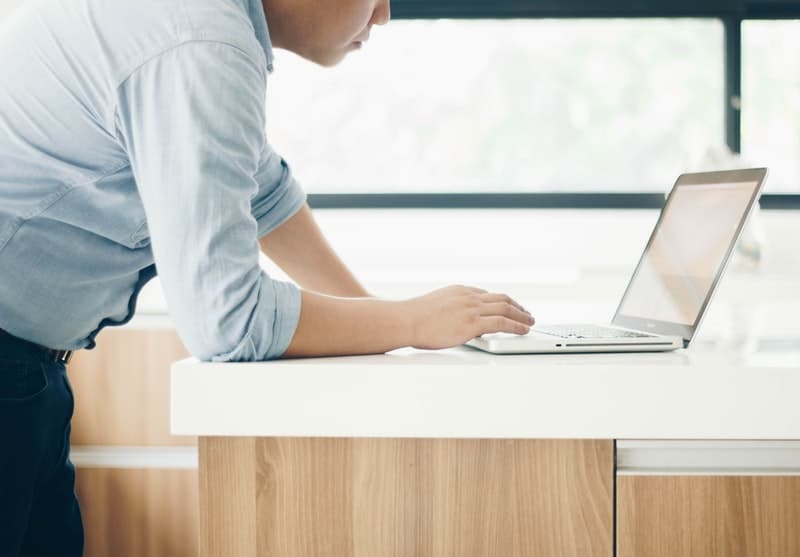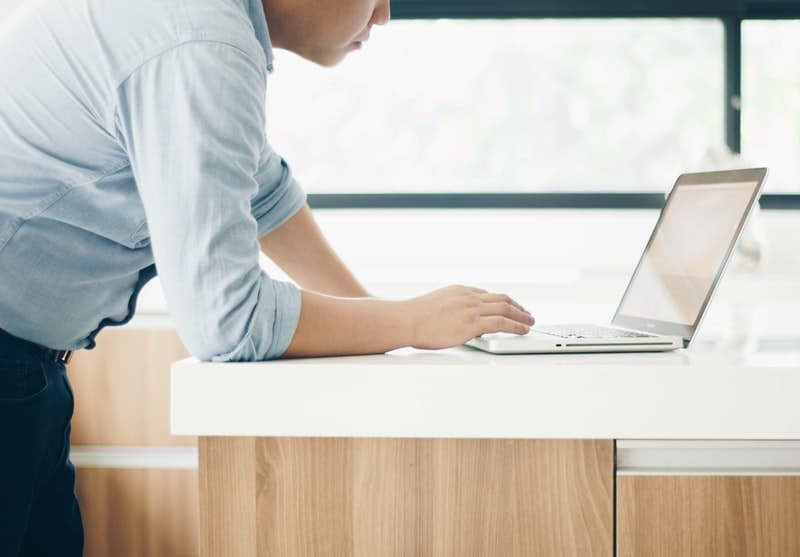 If you're a sedentary worker then for you I have some bad news: sitting too much can cause havoc to your body. But worry not; the innovative invention of standing desks can solve your problem. With well-being being on top of the workplace agenda, demand for standing desks is quickly picking up and is expected to rise further in the near future.
The tangible benefits of standing desks come from its characteristic of allowing mobility and encouraging physical activity. Constantly moving allows burning your calories and increasing blood flow to the brain.
This excellent development prevents you from hunching over your desk or keyboard and reduces the probability of contracting severe back and neck pain. Growing body of evidence suggests that modern society's unavoidable sedentary lifestyle is increasingly causing cardiovascular and obesity-induced diseases; to reduce this risk of heart disease and weight gain, it is essential that you incorporate a standing desk in your workplace. It's never too late to get rid of your office chair and instead reap the benefits of a standing desk.
Broadly speaking, standing desks can be categorized into three distinct types: desktop attachments, sit-stand desks, and stand-only desks. To buy an affordable standing desk that does not involve you having to switch your entire office furniture, you can look towards buying a standing desk in Singapore from here.
3. The portable cup warmer
There's nothing like a warm cup of coffee or tea to perk you up and lift your spirits in the office. The portable cup warmed is light-weight and consists of insulating pads that can keep your drink or even a small bowl of soup warm for long periods of time. It's available with an elongated cord and can easily be plugged into a switch that's slightly far from your desk.
No frills, no nonsense, and no need for pages of instructions. Mug warmers have one job, keeping your drink warm and they do it just fine.
If you spend most of your day at work sitting in front of a screen and like your coffee nice and hot, a portable USB powered cup warmer or an electric mug warmer is a must-have for you. Get your hands on a portable cup warmer and a cup with a spill-proof lid that saves your dress shirt when you hit that inevitable bump.
4. Mini USB Vacuum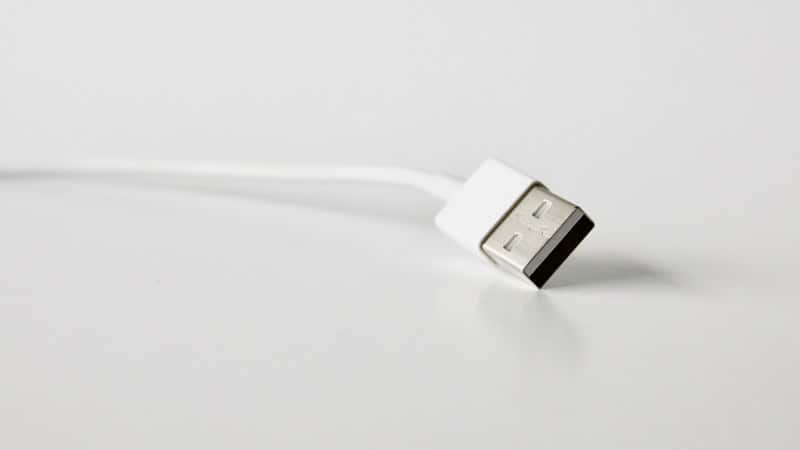 A mini USB vacuum is a small portable device that can simply be inserted into the USB port of your laptop or computer and is used to trap dust and other particles trapped underneath the keyboard keys or the debris on your desk.
Accumulation of tiny dust particles and other small debris can considerably affect the performance and operation of your system. Using a Mini USB vacuum ensures that your electronics remain protected from the harmful effects of dirt and dust. The added advantage of this mini USB vacuum is its lightweight and its easy-to-use design.
The vacuum cleaning attachment has two parts to it – one bristle brush and one flexible rubber. To use this creatively pioneered device, simply connect the vacuum to the USB port of your laptop or computer. Slide the switch to the bottom to turn on the cleaner vacuum and get rid of the trapped dust in your keyboard or on your desk. The mini USB vacuum requires absolutely no external power source and will unquestionably be one of the best products you invest in when you balance its features with the cost.
5. The Anchor Under-Desk Headphones Mount
The Anchor – Under-Desk Headphone Stand Mount helps you declutter your desk by keeping your headphone out of sights but still in reachable distance to use. It reduces cord clutter and can hold up to two headphones at a time.
It is easily mountable and gives you easy access to your headphones; its thick silicone rubber finish which gives it firm gripping properties and prevents slippage. These under-desk headphones mount can adhere to clean and finished surfaces and is the best way to keep your headphones protected and workplace clean.
The Anchor is an easy, accessible under-desk solution that won't get in your way and will remarkably upgrade your workplace. Unlike traditional headphones stands, the Anchor can help save valuable desk space which could be used for other productive purposes such as keeping photo frames of your family or significant other. Needless to say, if you work on a fairly small desk or a keen headphone user then this is your ideal desk accessory.
6. Desk Organizer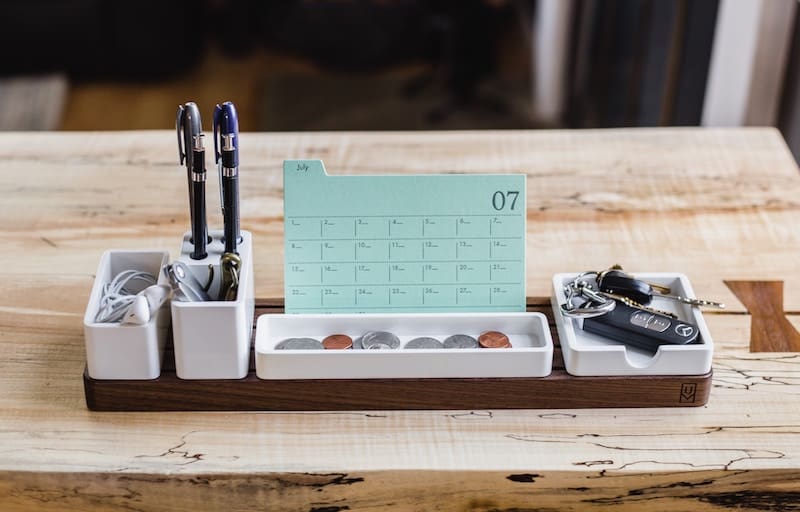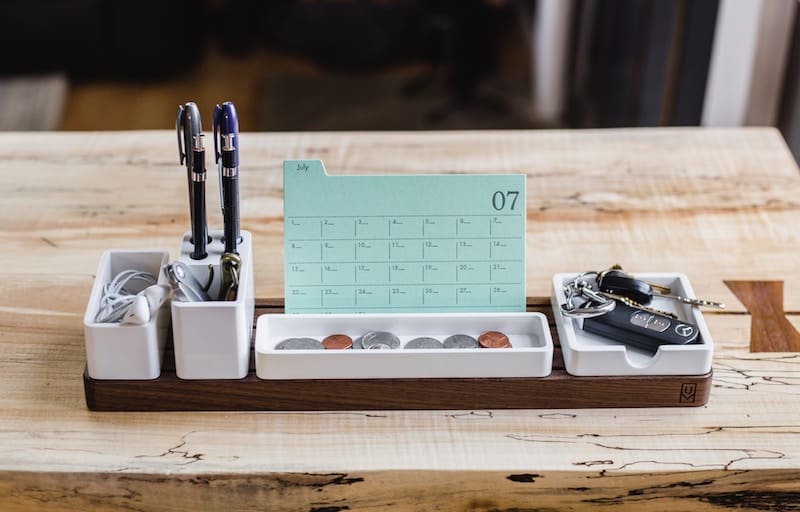 Having a desk organizer is an efficiently great way to keep things in a proper, systematized order. A messy, chaotic desk can visually distract you or can send you to frenzy when you are not able to find a thing and this is exactly why you need to get your hands on a desk organizer.
Heaps of paper and sticky notes everywhere can create a confusing and scattered whirlwind of disorganization, the simplest solution of which is to get a multi-compartment organizer.
A multi-compartment organizer has differently shaped sections gathered into one freestanding unit; there could be open compartments for papers, and smaller sized portions or drawers for paper clips, staples, paperweights, scotch tape, sticky notes, keys, phone, and pens.
Investing in a desk organizer can give you a neat workspace, enhance your workspace productivity, and save you from the time and annoyance that comes with the insanity of a disorganized, untidy desk. Hold your pens in something else rather than a mug you don't use, and get a unique, decorate holder.
Maybe something like this would come in handy. A day spent tidying up can help set up a good workflow system, save your time by avoiding looking for misplaced items, lower your stress levels, and make you a happier employee. It goes without saying, cleanliness is next to godliness.
7. Portable Photo Scanner
Handheld or portable scanners are an extraordinarily valuable tool for business or personal emergencies.
A flatbed scanner is more time-consuming and less efficient than a portable photo scanner where you can send scanned documents and photos to yourself through Wi-Fi. It's a wireless device that you can conveniently use on those days you feel too lazy and sluggish to go to the copier.
A vast majority of portable photo scanners have a good amount of memory and can store hundreds of photos. Coupled with this, many of them can scan a document in under a minute with extreme clarity. The fact that a portable photo scanner is cordless saves you the hassles of having to detangle wires.
Sitting in a classic cubicle farm with five-foot partitions can harm your productivity but with a little bit of inspiration, creativity, stellar desk accessories and color, you can spice up your otherwise dull workplace and prevent yourself from being sabotaged by it. Don't let Monday blues get you down anymore. I understand that the difficult part is making the change itself but remember the golden rule: take the high road.