Last Updated on March 3, 2023
When you are going to choose a theme for an office party, as a planner, you must understand what is fun and relevant. Moreover, you should know that the place for the event should be suitable according to the occasion, guests as well as the company's culture and genre.
Unique themes for corporate events
In the following points, we will present to you some of the most ingenious and fresh ideas for your corporate events that will suit any company.
Summertime BBQ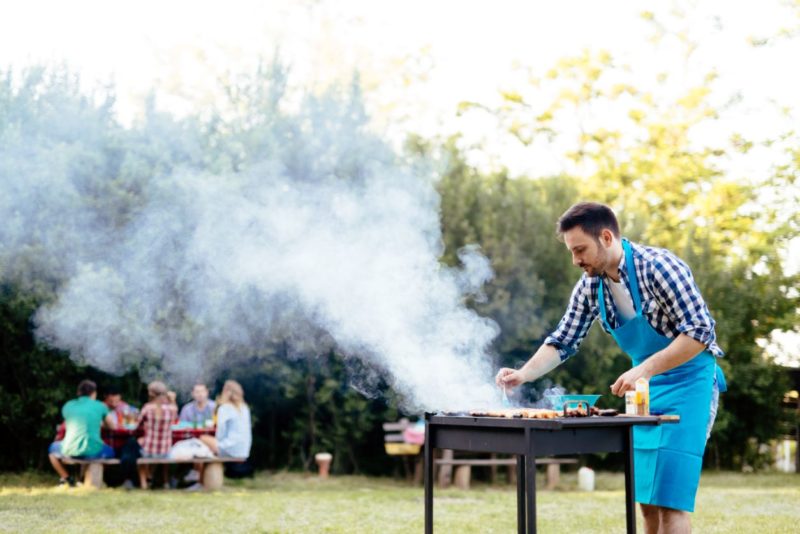 Plan the game outside your office so that the employees can let their hair down and relax. The office always means a formal environment, meaning people will hardly be able to enjoy properly. Now in an informal setting, the employees will be able to gel in with the atmosphere and ambiance quickly.
Such a theme will also enhance new connections and thus build an efficient network within the organization. Ultimately, a summertime BBQ theme will make a corporate and formal event feel informal and casual.
You can go for a free or low-cost option. For example, a park or a lakeside will solve the purpose of the venue. White and big tents, checkered blankets, plaid covers on picnic tables, and balloons to lighten the décor are good as decor ideas.
Keep it simple and yet stylish. For more ideas about corporate meeting and event venue, take a professional's help.
Keep the food part simple too, with, mostly finger food such as hotdogs, burgers, corn cobs, tasty salads, and more. Since the theme is summertime, chilled beer and lemonade are ideal. Moreover, if you wish to take the drink to another fancier level, go for simple cocktails such as mint juleps.
There should also be exciting activities such as badminton, croquet, or cornhole. Other field games such as dodge ball or relays sound fun too. How about an inter-department Olympic match?
Winter beauty
You must think of something inclusive while planning for a holiday party. It is, of course, a little tricky to choose a theme. So, highlighting the season and its unique characteristics may solve the purpose.
Moreover, you must know how to please the guests, and this is the right way because everyone likes to dress up for the season. So, you do not require to put in any effort to set a particular dress code. People can dress up in their winter garments and feel the holiday vibe.
However, to maintain the essence of the event, you have to spread a word. For example, you must convey that the dressing must be on the corporate side.
If you wish to keep an extra corporate mode, go for absolutely traditional plating options and classic food. For example, tenderloin steaks, salmon, chicken, and grilled shitake or portabella mushrooms make fantastic options to suit the season as well as the theme.
Since winter is the vibe and the season, go for warm beverages such as hot toddies, red wine, a martini with cranberry infusion, and winter beers.
On the other hand, activity suggestions include some dance and music. To turn up the mood, play an all-year-round company video role, which will consist of special occasions and events.
Such a video is a way to look back at what everyone has done for the whole year. Small rewards and recognition ceremonies will work too.
When the theme is of a winter wonderland, décor ideas are unlimited. A white-on-white décor or a jewel tone is detailing sound cool. Add some classic winter elements such as poinsettia plants, blankets, fireplaces, and more to bring in the perfect vibe.
Spray some fake snowflakes as well for the ideal setting.
Spirit of Spring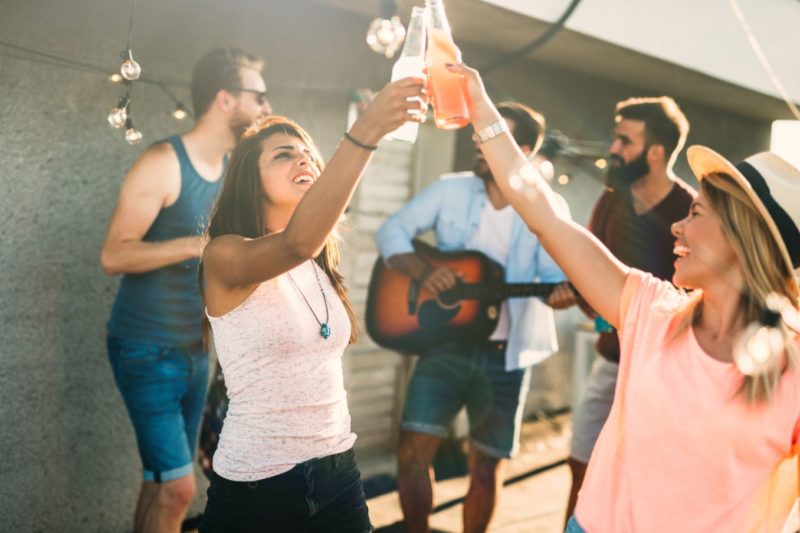 There can be no better way to celebrate the closing of Quarter 1 by welcoming Quarter 2 of the year. So, you are going to make a fresh start, and what reminds you of freshness? Of course, the answer is Spring.
The season requires no extra modification with the amount of freshness and color if it has to offer. However, you must be careful to leave the venue delicate and straightforward so that nothing looks over the top.
For a Spring theme corporate event, look out for outdoor space, maybe around a museum or a beautiful botanical garden. A patio inside any of these locations will be even better. There is nothing extravagant required for the decoration, but lovely, green topiaries must be there.
Add on to the beauty with more pastel shades and flower decorations. There must be a flexible dress code and let people choose their spring colors.
For food, Spring inevitably means a lot of bright and colorful vegetables. So, several salads on the table will be the best idea to showcase Spring-time fresh produce. Pasta and pizzas with herb crust and the sauce will work well too.
Keep the beverage ideas crisp and refreshing. Go for white wines, lemonades, or Moscow mules.
Now learn how to take real advantage of the venue and bring out the essence of Spring more. A picnic along with a hiking session, bocce balls, and other patio games sound like awesome and exciting ideas.
Carnival calling
If you want to stand out from the rest, a carnival inspiration will work well. So, what if it is a corporate and formal event? It should be informal and have a proper party vibe with lots of dance and music.
Think of some of the most creative ideas and some awesome out-of-the-box decoration themes.
Borrow some ideas and inspiration from the designs and patterns of the big circus and carnival tents. Incorporate a lot of lights, bulbs, and also lots of colors. Such ideas are going to justify the name of the theme.
Next, hire a good magician or a tattoo or balloon artist to entertain and attract the crowd. Again, think of a fair or carnival and try to imitate some of the games present in a park. Set up a photo booth for so much more fun.
Next, classic food should seal the deal here — for example, hot dogs, elephant ears, corn dogs, vindaloo, and more. You can never go wrong with classic foods, and so it will save you some time and energy as there is nothing to experiment with here.
For drinks and beverages, go for some classic beer, typical carnival drinks, or cider sounds right according to the theme.
Final thoughts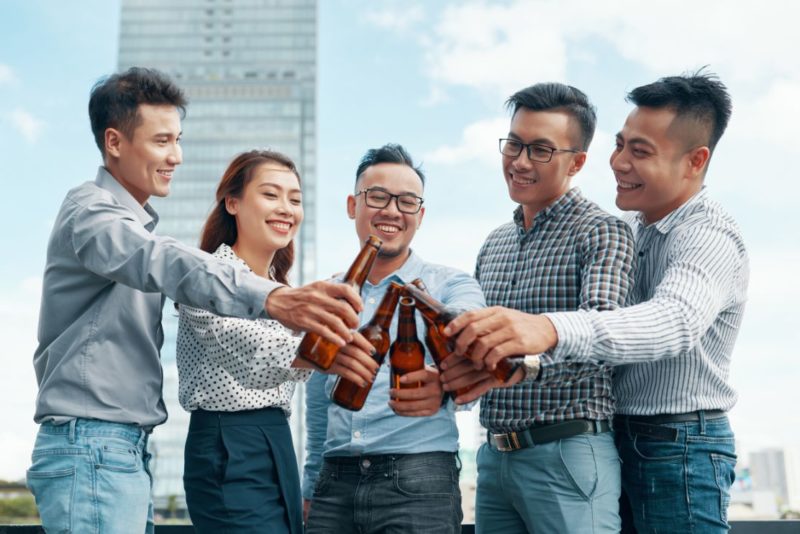 Office events vary majorly according to the theme and so choosing it is a critical job. Makes sure you allow the work to someone suitable or better contact a professional. A professional event management organization will have amazing ideas, and you will not have to worry about anything else.