Shopping with coupons is an activity that a lot of people have been religiously practicing for decades now. The more comfortable and smart you are in using your coupons, the more jackpot deals you snag.
Coupon-clipping has been so valuable to people from all walks of life that the surge of online coupon tools is unsurprising. There are tons of handy apps for coupon lovers because there's a huge demand for these tools.
Now, with coupon codes and easy-to-navigate websites, shopping with coupons has never been this exciting!
But let's backtrack for a moment. Let's understand the how's and why's of using coupons. Let's see why people – even those as successful as Carrie Underwood, Lady Gaga, Kristen Bell, and Hillary Swank (all self-professed coupon clippers!) – take advantage of this practice.
Coupons: An Advertising Strategy
Coupons are part of an advertising strategy that help consumers manage their spending habits while simultaneously benefitting retailers or manufacturers through a sales increase. People are fond of anything with a "sale" or a "buy ___, take ___" offer on it.
These are marketing attractions that shoppers are automatically drawn to. "Bargains," "reduced price," "___% off" – these are coupons that make shoppers go crazy.
And why not? If you play it smart, you can get a lot out of a bunch of coupons. You can save half of your grocery budget and use the money for other bills.
You can buy branded items you wouldn't normally purchase because of their price tags. You can stock up on items you can use in the future. The coup of coupon-clipping is so prolific, there are reality shows and documentaries about people who use them to make their lives better.
It's a clever marketing strategy that even high-end brands use them (as vouchers) to offer deals and bargains. From a business POV, using coupons is also a great way of testing a new product or service.
Often, when a new item is introduced to the market, people are hesitant to try it for many reasons. It can be because of their loyalty to the brand they're using, the price of the new item, or just plain doubts about the effectiveness of the product.
But when the new item is introduced through coupons, it makes it easier for people to buy the product or try the service.
Through this strategy, both the consumer and manufacturer gain something. The former gets to try a new item for a discounted price. The latter can easily evaluate how consumers see the new product or service.
When coupons invaded the online world, they evolved into e-coupons, barcoded vouchers, site bargains and deals. Now, there's a synthesis of actual coupon clippings and coupon-related apps to make shopping with coupons a lot easier.
The great thing about coupons, especially today, is that they're not limited to one store or one product. Coupons are offered in practically every niche or industry. It's all around – you can get coupons for food, retail items, auto repairs, travel provisions, pet supplies, baby products, and much more. 
Maximize Your Coupons
To make the most out of your coupons, you need to get smart about it. To begin with, there are two primary coupons: the store coupon and the manufacturer coupon.
The former is limited in the sense you can only use the coupon on a specific store. The latter is virtually accepted at any store where the product is retailed.
Most coupon lovers favor the manufacturer coupon because it's easier to use. Here are tips to help you make the most out of your coupons:
1. Look at the big picture.
Just because the item is on sale doesn't mean it's the best deal for you. Step back from the lure of the "sale" sign and calculate if the bargained price is truly advantageous. The lowest price isn't necessarily the top deal all the time because it's not the just the price tag that you must consider.
You need to take into account several factors. For instance, the driving distance from your house to the store (if you're using the coupon in a physical store) or the delivery timetable (if you're using an e-coupon).
You also need to evaluate the reputation of the store when it comes to coupons or vouchers. Some retailers offer big discounts but don't stock the discount shelves so well.
For new coupon users, you can only get better at this through experience. It's trial and error at the beginning. But when you get the flow of things and read feedback from other coupon users, then you can effectively look at the big picture, and from there, make smart choices.
2. Read coupon policies.
There's nothing more horrifying than getting into a fight with a customer service agent over something that is clearly stated on your coupon's policy. Most people disregard the long text attached to coupons and vouchers or the three-page PDF guideline sent via email.
However, those are the important things. There are nuggets on the guidelines that actually work to your advantage – like using multiple coupons for an item – but you'd only know this if you paid attention to the policies.
3. Take note of the coupons you actually use.
Coupons are everywhere. It's easy to get overwhelmed by the choices you get weekly. If you use coupons for things you don't really use, then you're actually spending more money.
To avoid this, focus on the items that you use and make the biggest difference for you. If you love baking, prioritize coupons on baking goods, even if there's a big sale on other items.
If you're part of a coupon community, you can set aside the coupons you don't use and offer a swap to others. It's a win-win situation.
4. Organize the coupons.
When you start collecting coupons, start organizing for easy access. There are different ways to do this. You can put them into binders. You can organize them by brand name (B for Betty Crocker) or by product (P for Pasta). You can sort them by expiration dates. Find what works for you.
For online coupons, you can use bookmarks to save website pages. Or for better couponing, use these eight handy apps and tools:
DontPayFull offers exclusive and verified online coupons straight from the homepage. Users can seamlessly navigate through various categories and save money on top brands such as Amazon, eBay, Target, Walmart. They are active since 2012 in the US, UK, CA and NZ markets.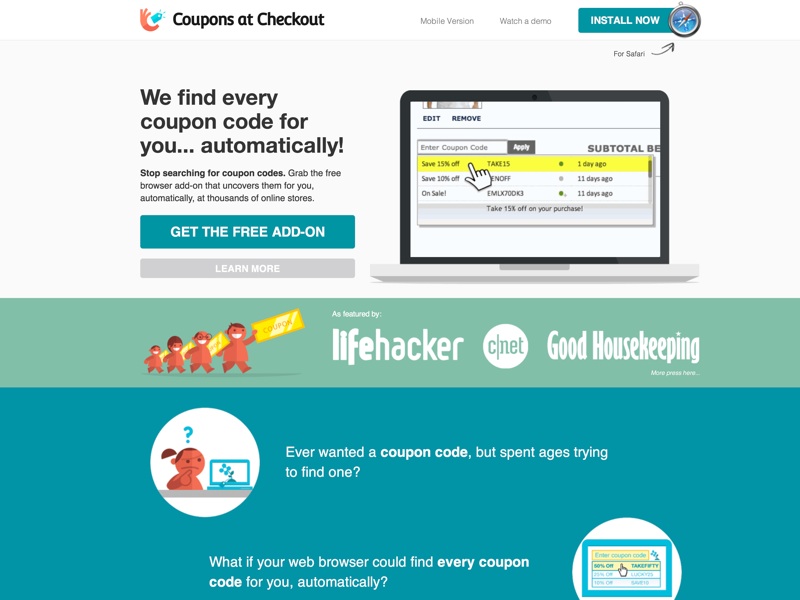 Coupons at Checkout is a browser extension software that enables coupon lovers to enjoy effortless couponing. Most coupon redemption processes trigger a tedious experience.
But with this installable software, you can sit back, relax, and let your browser extension do the coupon filtering for you, thanks to the app's coupon code database. The software is 100% free. You don't even need to sign up to use it.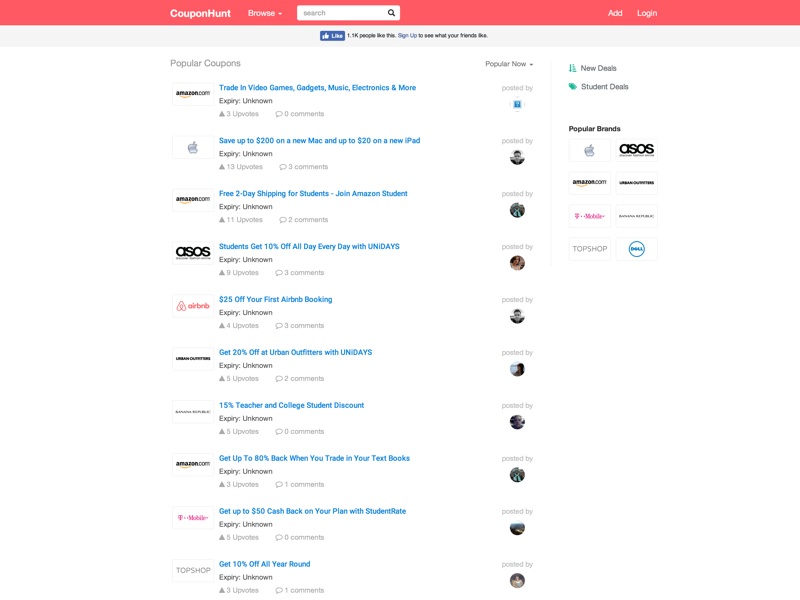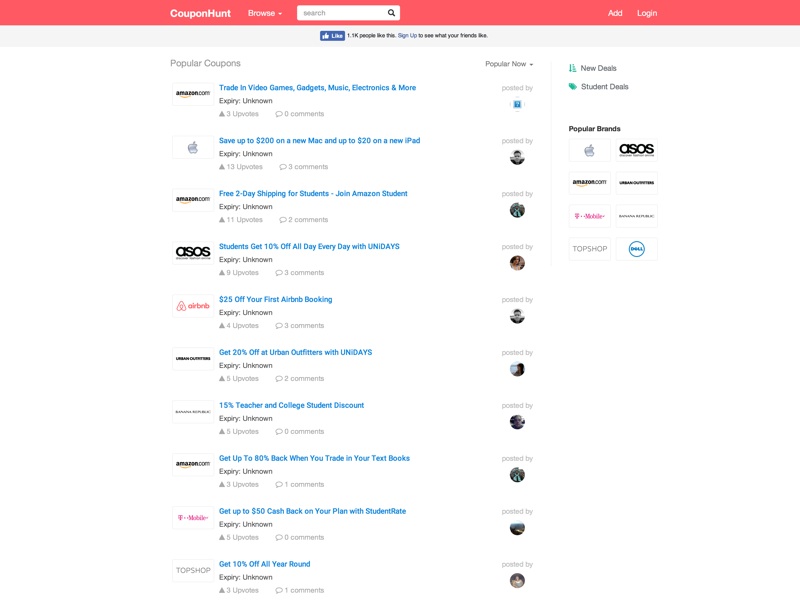 CouponHunt is a handy coupon app because it finds and informs you of the most popular coupons from your favorite vendors. Its process is through upvoting and commenting. This means the best deals rise to the top. Its design is patterned from Reddit, Hacker News, and Product Hunt.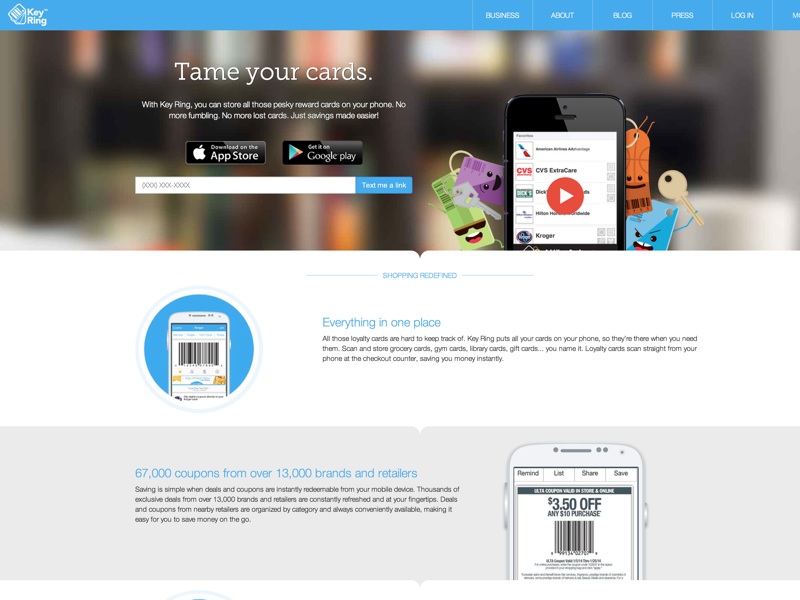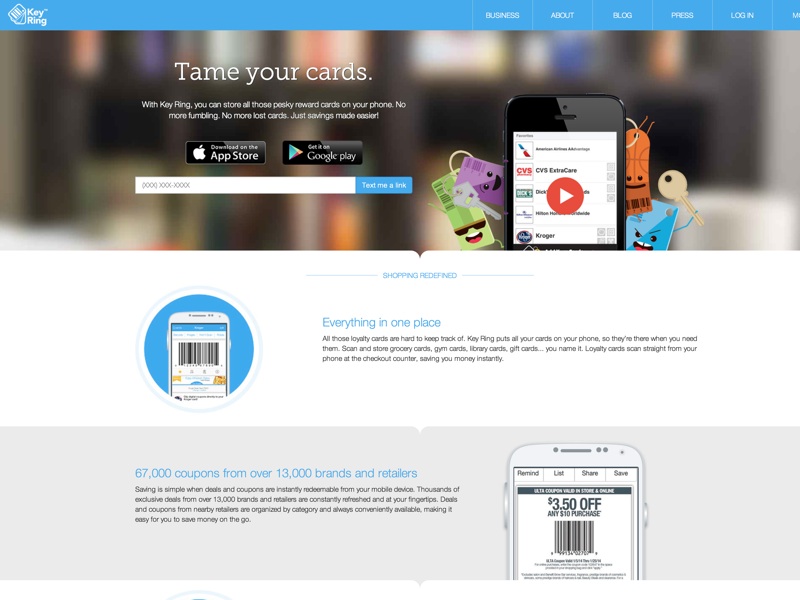 Key Ring lets you enroll in as many rewards programs as you want without the hassle of holding several plastic ID cards. The app uses a barcode scanning technology instead. The app offers multiple functions like operating as mobile loyalty cards and providing access to exclusive deals from your favorite brands and retailers.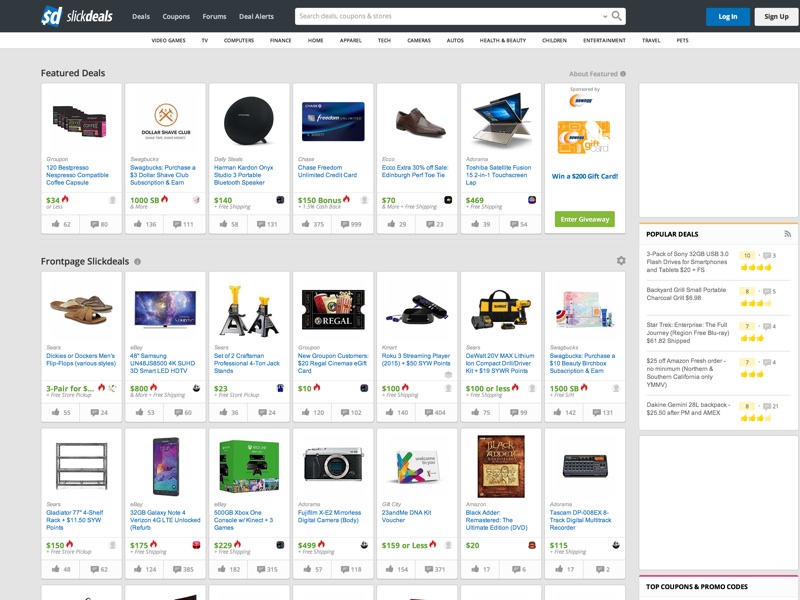 Considered as one of the most successful, innovative coupon dealers, SlickDeals is a deal-hunting site that offers crowd-sourced deals, bargains, and coupons from different brands and retail stores.
Rather than using computerized network, the site predominantly relies on consumer-generated content. The top deals and coupons are voted by the community, then the staff curates the top bargains and post them on the "Front Page."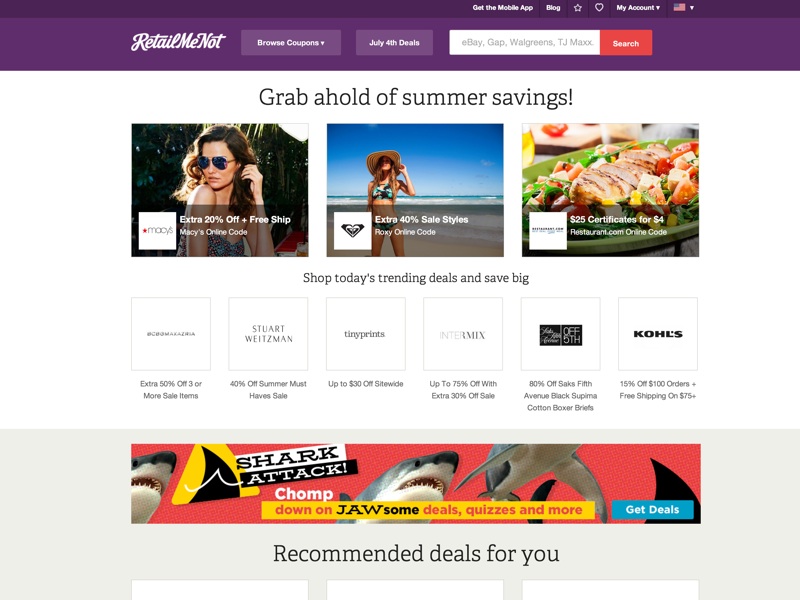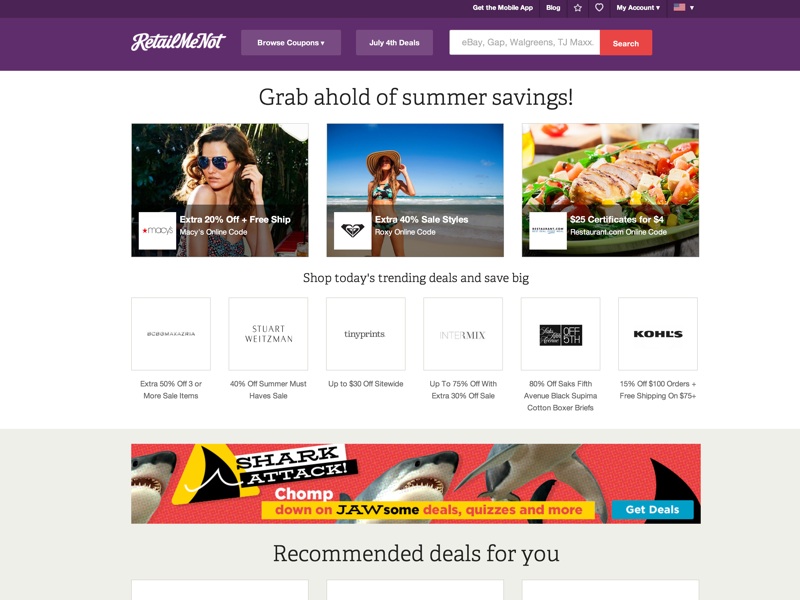 RetailMeNot is a powerhouse. It's the largest coupon website in the United States, while its sister company, vouchercodes.co.uk, is among the premier coupon sites in the United Kingdom.
The American coupon site distributes over half a million coupons from 50,000 retailers and brands. The deals are categorized with "Special Pages" for a more convenient shopping experience.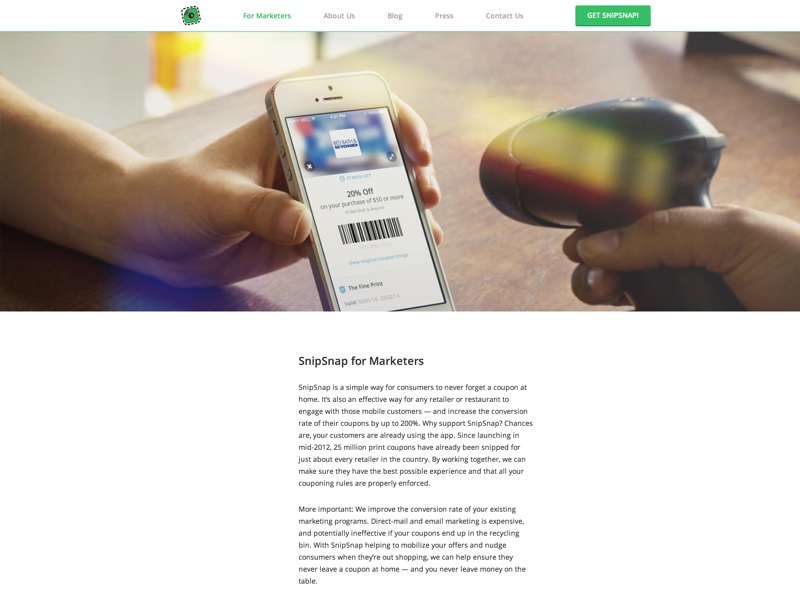 SnipSnap is great for coupon lovers who often forget and leave their coupons at home. The app lets you scan your coupons on your mobile. When you get to the store, all you need is to show your scanned coupons to redeem your item.
The app is primarily used in retail stores and restaurants. The company will launch the grocery coupon option sometime soon.
Shopkick is one of the most popular shopping apps in the US today. It connects shoppers to retail stores through a fun and innovative reward system. The goal is to collect "Kicks" aka reward points. All you need to do is visit a participating retail store, open your app, and get a "Kick" for visiting. When you have enough kicks, you can redeem your points as gift cards.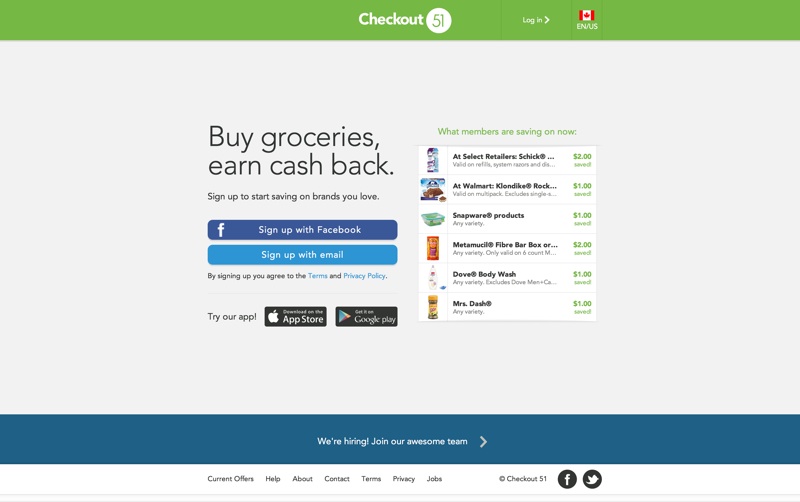 Checkout 51 is for coupon lovers who want to save money on their favorite brands. Like clockwork, Checkout 51 updates its list offers every Thursday morning. You just need to choose the ones you like, buy the items in any store, then upload the receipt of your purchase via Checkout 51's website or mobile app. When you reach $20, the company will send you a check.
Couponing will never go out of style. It's more than just an advertising strategy. For many, using coupons is a way of life. It's a great method to discipline yourself to avoid overspending. When done right, it's a fantastic strategy to basically shop for "free." And part of smart couponing is trying new tools to make the activity more convenient and more entertaining.