Last Updated on September 15, 2023
What Is Craigslist?
Craigslist is an online platform that provides users all over the world with a vast database of classified ads. The classified advertisements on Craigslist are grouped under various categories.
You can find sections devoted to housing and real estate, jobs, for sale items, items wanted, community service, resumes, and various other services. Craigslist also doubles up as an online community forum where you can post your queries and have them answered by other users on the platform.
Established in 1995, Craigslist was, at some point, the best online platform for finding gigs. However, over the years, several Craigslist alternatives have come up, many of which have significantly affected the fortunes of this once vibrant online marketplace.
Craigslist has also been on the news time without number for harboring scammers. Many fraudsters have found a safe haven on the platform due to the company's less robust policies on client protection. If you've recently grown out of love with Craigslist and are looking for alternative websites, we've got you covered.
Read through the following list for the best Craigslist alternatives worth checking out.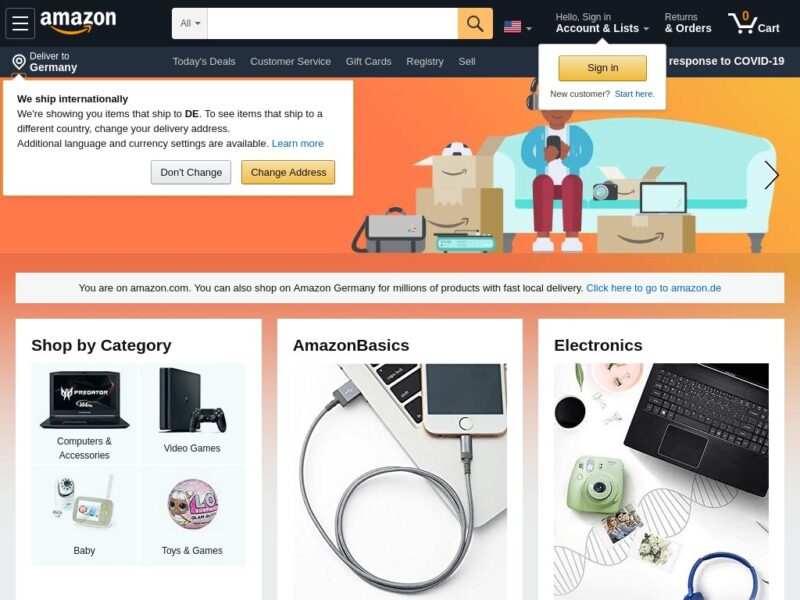 The world's largest e-commerce platform also happens to be one of the top alternatives to Craigslist. Amazon makes it incredibly easy to buy and sell stuff online, thanks to its intuitive website that's designed with powerful search and filter functions. But what gives Amazon an edge over Craigslist is the vast collection of products on the website.
The platform offers two subscription plans – Individual and Professional. Individuals can sell on Amazon for free, with the company only charging $0.99 for every item sold (plus any other applicable fees). As a Professional, you'll need to pay a monthly subscription fee of $39.99. However, Craigslist still outperforms Amazon in terms of the variety of services that the platform offers.
Much like Amazon, eBay lets you buy and sell various kinds of stuff online. The platform is famous for its ease of use, especially when it comes to listing items for sale. As a seller, all you need to do is enter the category of the items you'd like to sell and eBay will suggest other similar products being sold on the platform.
These suggestions are crucial when setting the pricing and other sales condition for your products. Buyers also have lots of things to smile about. For instance, the "best offer" feature allows shoppers to bid for an item at a lower price instead of paying for the listed price.
Low cost of entry, ease of use, and a quick learning curve are some of the top reasons to sell and buy your stuff on Etsy. Just like Amazon and eBay, items on Etsy are listed under various categories. The platform also implements powerful search and filter features, allowing shoppers to hone in on their desired products with ease.
Another thing you'll love about Etsy is that it's more geared towards handmade, vintage, and craft supplies. Well, some users may consider that to be a limiting factor. However, it's actually a drawcard in the sense that every visitor to the site has already established the kind of items they're looking to buy or sell.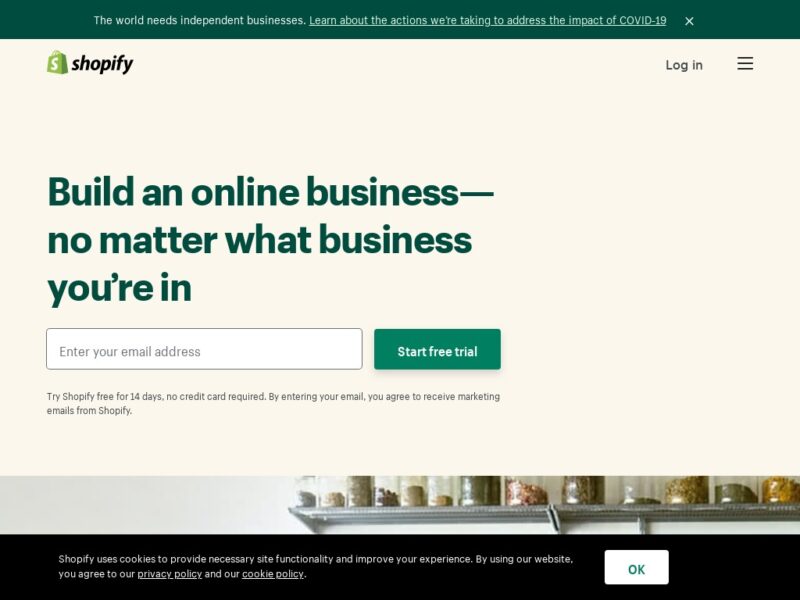 Shopify is not just an e-commerce marketplace, it's also a proprietary online platform that offers a range of services to e-commerce sellers. Some of these services include marketing, payment processing, shipping, customer engagement, to mention but a few.
Just like the first three Craigslist alternatives on this list, Shopify is ideal for people who are looking for stuff to buy or sell on the internet. The company places products on its website under different categories, including Food & Drink, Home & Garden, Jewelry, Beauty & Cosmetics, etc.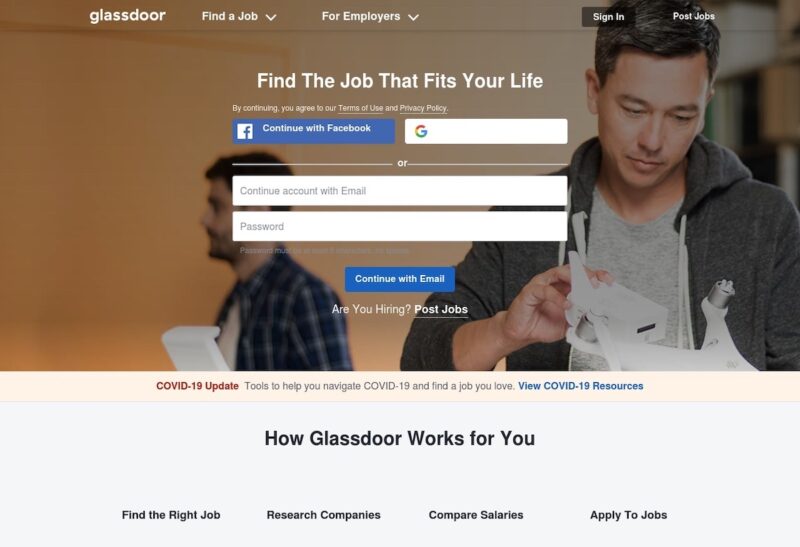 Over the years, Glassdoor has maintained its position among the top job sites in the United States. So, what makes it such a popular website among job and talent seekers? First, the site prides itself on its incredibly easy account creation process.
Glassdoor also offers a wide range of services that you can enjoy on the platform. Unlike Amazon, eBay, Etsy, and Shopify, Glassdoor offers more than just an opportunity to buy and sell stuff online. You can also find jobs, salary information, interview questions, and company reviews on Glassdoor.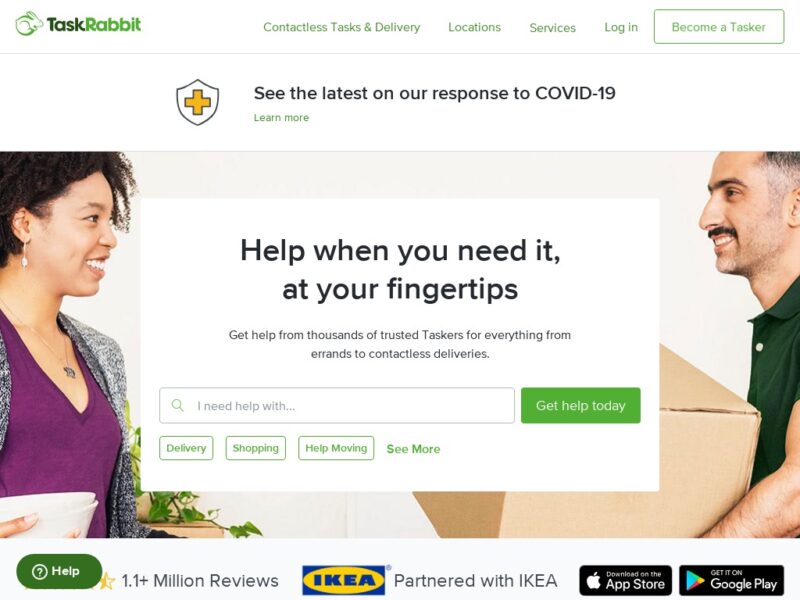 This is the ultimate go-to website for those who've already appreciated the concept of the gig economy. The platform allows job searchers to link up with potential clients who offer same-day services.
As a job seeker, also known as "Tasker," you start by creating a profile on the website, which lists your hourly rate. You then browse and apply for jobs within your locale and expertise. If a client confirms your application, TaskRabbit matches you with them immediately.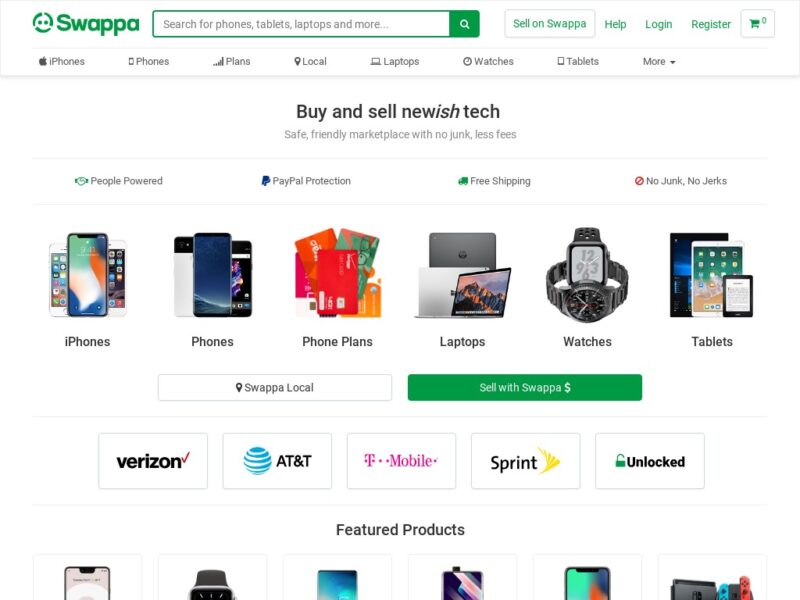 Swappa is a dedicated platform for selling a wide range of electronic items, including cell phones, watches, cameras, tablets, and video games. The website is also a marketplace for smart home equipment like voice assistants, thermostats, and streaming devices.
What makes Swappa especially popular among sellers is its ZERO fee policy. However, buyers must pay a little fee to facilitate the purchase process. The good news though, is that this fee is refundable if you're unhappy with the shipped product, subject to terms and conditions.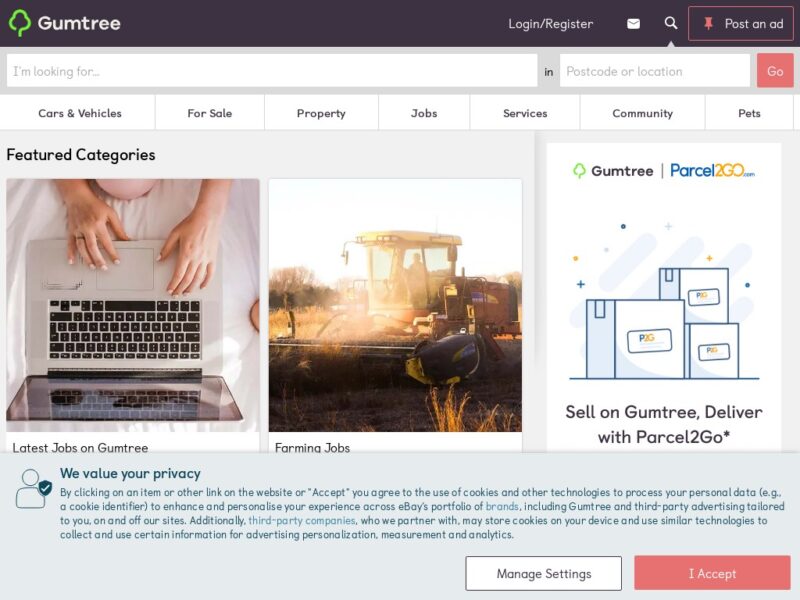 If you're based in the UK and happen to be looking for the best classifieds website, look no further than GumTree. Though it's still primarily popular in the UK, GumTree has since picked up momentum in various other locations, including Australia, the U.S, and South Africa.
Private sellers can post their ads free of charge in the "for sale" section. Some of the categories on the platform include Motors, Property, Jobs, Services, Community and Pets, For Sale, etc.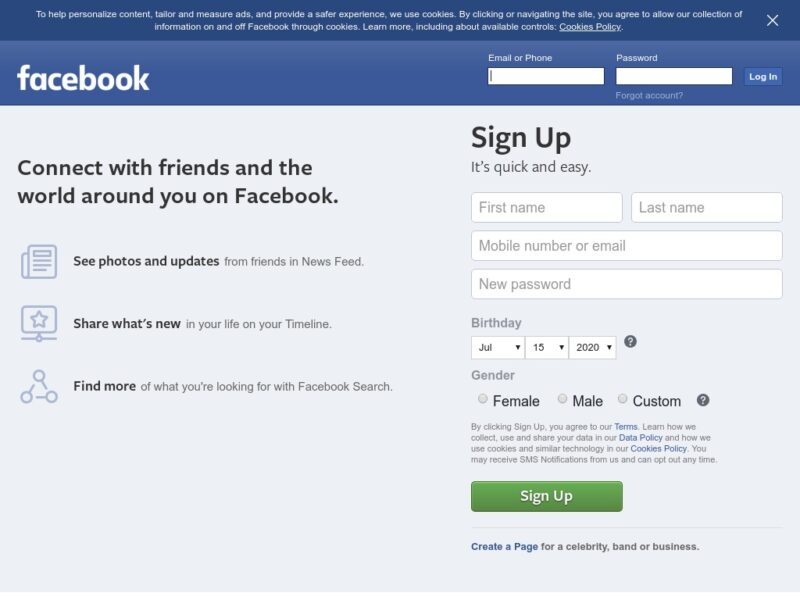 Besides being the largest social media networking platform, Facebook also lets you buy and sell your stuff locally. The top reason to choose Facebook as a Craigslist alternative is that as a seller, you have a wider audience to target. Buyers also benefit from the plethora of products posted every minute on the Facebook "for sale" listings.
Another reason to consider Facebook as your go-to buying and selling platform is that it's completely free. Even if you opt for paid ads, the rates are remarkably low compared to the audience that will likely see your products.
To get started, go to Facebook's Explore menu and then click on the Buy and Sell Groups. There, you'll be able to find your local selling groups. You can also click on the Marketplace tab that's located on the left sidebar of your Facebook page.
If you're already familiar with trading on the Facebook marketplace, then you'll find Letgo pretty easy to use as the two platforms share many similar features. The only fundamental difference is the layout. To get started on Letgo, you'll need to allow for location access.
Doing so gives you access to thousands of products under different categories, such as Electronics, Fashion, Automobiles, Housing, and even "free stuff." Each item posted on the platform comes with a full description that includes a photo, product features, and a map directing you to the seller. There's also the provision for messaging the seller for additional information.
Many Craigslist alternatives only show listings posted by sellers on their websites. However, Oodle features listings from other marketplaces too. Therefore, you're likely to find a craft supply listed for sale on this website when the item is actually available on Etsy. That's great news for buyers and sellers alike.
As a seller, Oodle boosts the visibility of your listings and as a buyer, you have a variety of products to choose from. Some of the popular categories on the site include Jobs, Community, Merchandise, Vehicles, Pets, Rentals & Real Estate, Personals, and Services.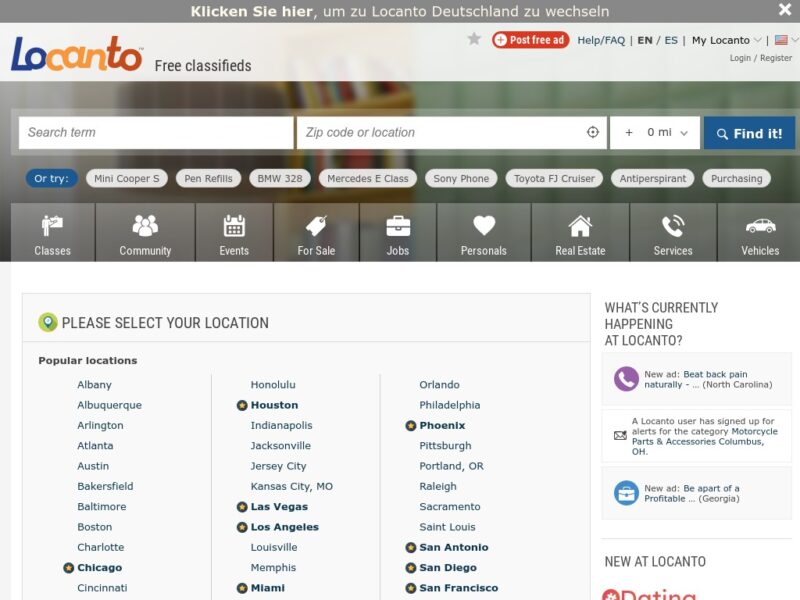 Locanto is one of the most organized Craigslist alternatives out there. The site implements various advanced features, including an interactive menu system and a subcategory tree system that helps you to narrow down your browsing.
Categories on the website are arranged alphabetically and the site lists the number of results in the location string which is found at the top of the page. However, Locanto is mostly useful for people who live near urban centers as most of its new and frequent listings come from these areas.
Final Word
Craigslist remains a great marketplace for buying and selling stuff online, as well as finding gigs. However, it's reassuring to note that there are plenty of alternative websites out there which offer high-end job search and online retail services just like Craigslist.