Last Updated on January 24, 2023
As a new startup business, you need a strong marketing strategy to help your brand penetrate the market. One crucial part of your marketing strategy should be an easily recognizable killer logo that represents your brand.
Designing a killer logo that can take your brand to high places is not a simple task. A killer logo should be easy to remember and should also motivate customers to do business with you.
However, you might be wondering what the killer logo is. And for that reason, we will look at the top characteristics of a great logo.
Top Characteristics of a Killer Logo Design
An effective logo design should be related to your brand mission, vision, and statement. Such a logo connects well with your target audience and your industry. For instance, Apple logo in 1977 had multiple colors to depict that the Macintosh was colored
It should be simple to understand and identify. Customers should be able to recognize your logo from anywhere and link it with your brand.
A great logo should be easy to remember and differentiate from competitors. The design, colors, and fonts should be unique and relating only to your brand.
A killer logo should be timeless and trendless. A logo designed according to the current trend may become irrelevant over time. It should stand the test of time, even up to 20 or 50 years to come.
Lastly, a killer logo should be easily scalable for applications on small to large media and digital to traditional mediums.
Let's now discuss the steps that you should follow to design a killer logo for your new startup.
Steps You Should Follow to Design A Killer Logo for Your Startup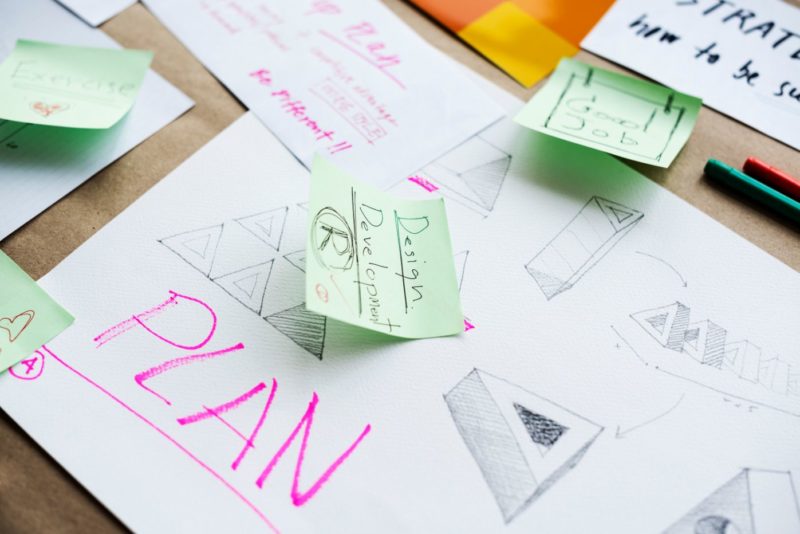 It does not matter whether you are designing a logo by yourself or you have contracted a logo maker to design it for you. The following steps are critical to ensure you end up with a logo design that truly represents your brand.
Step 1: Create a logo design brief
Creating a logo contest brief is the first and most important step in your killer logo design process. Here you should create a brief describing how you like your logo to look. Include the colors you want, the texture, feeling, and the time you need the logo.
This is also the place you define your target audience, product, or service, and how the logo will represent your brand voice.
Choose the best colors that evoke the right emotions on potential customers. In addition, select clear and readable fonts that relate well with your brand color.
Step 2: Carry out research
Understanding your market industry and the competition will help you to design a unique logo.  Understand how the market works and what the customers are looking for.
All this information will help you to design a logo that will become synonymous with your industry.
Step 3: Review successful brands and their logos
Review successful brands in your industry to learn the inspiration behind their logo and brand.  Your logo should connect well with your brand image to ensure that it tells the story behind your business.
An inspiration logo will be able to connect with the emotions of your target audience.
Step 4: Outline your logo concept and draw a rough draft
Outlining your logo concept is the most crucial step in designing a killer logo for your new startup. It is the stage that demands creativity and skills.
If you have hired a logo maker, share all the details gathered in the first 3 steps above with them. A rough draft can be drawn on a paper or by using a computer — it all matters with what you prefer to use.
When drafting your logo design, you should put all the information gathered in step 1-3 into consideration. Most importantly, you should use ingenuity and creativity to ensure you don't design something similar to your competitors. You can create several draft designs of the logo and test them in the next step.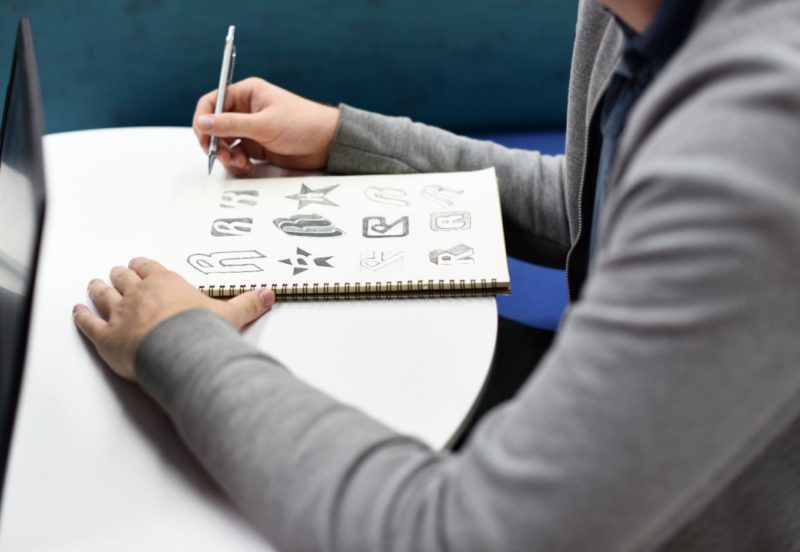 Step 5: Evaluate, analyze and test run your draft
It's time now to analyze your rough draft by running it through a test group of potential customers. You can also ask designers to review your draft. Combine all the reviews and suggestions given and come up with new ideas to improve your design.
And also, choose the most suitable draft as per the feedback from the several options that you created.
Step 6: Revise, edit, and redesign
At this step, you have already test run several drafts and decided the most appropriate one. The next thing is to revise, edit, and improve the draft.  Use the feedback you received from the test group and designers. By this time, you are sure what will work and how the logo will look like.
Now you have the almost done design, and now you should sample it on different mediums to see how it presents. Print samples on invoices, digital media, on video, website pages, and on business cards, among others.
Your logo should not deform or deteriorate after resizing or transitioning into a new medium.
Step 8: Approve and finalize your killer logo
Finally, it's time to finalize your killer logo after going through all the steps above. Ensure that your final killer logo should be in the proper colors and fonts. Have the final version in different file formats for easier applications. Such formats include vectors file, PNG, PSD, and JPG.
Additionally, create smaller versions that can be used on digital media such as social media and websites.
A Killer Logo Will Help Your New Startup Marketing Strategy to Succeed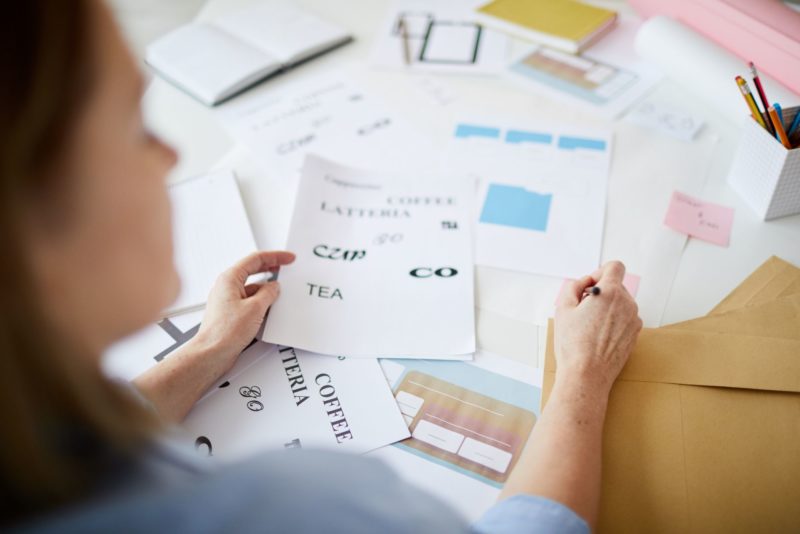 A great logo is part of the business foundation that helps in creating firm brand recognition and overall brand awareness. Create a killer logo by following the steps above to ensure that your new startup will succeed in the market.
However, a professional logo maker can help you design a killer logo that will stand the test of time and propagate your brand to great heights.