Whether you're a startup or a large corporation, being consistent with your brand will make things easier for you – and your customers. This is where a brand style guide comes in. Basically, it's a 'manual' that helps maintain brand consistency: from the way it looks, to the way it feels.
Having a brand style guide also ensures that a company is ready for the future. New hires or a change in management will be up to speed immediately on what works for the brand, and what doesn't. But finding a good platform to keep all this information in can be a challenge.
Good thing Frontify is here to help.
Introducing Frontify Style Guide
Frontify Style Guide is a platform that can help you keep all your brand assets (e.g. logos, color palettes, fonts, etc.) in one place. You can also edit or add other elements at any point. Make prototypes, quickly give and receive design feedback, and even print the manual to share with your team.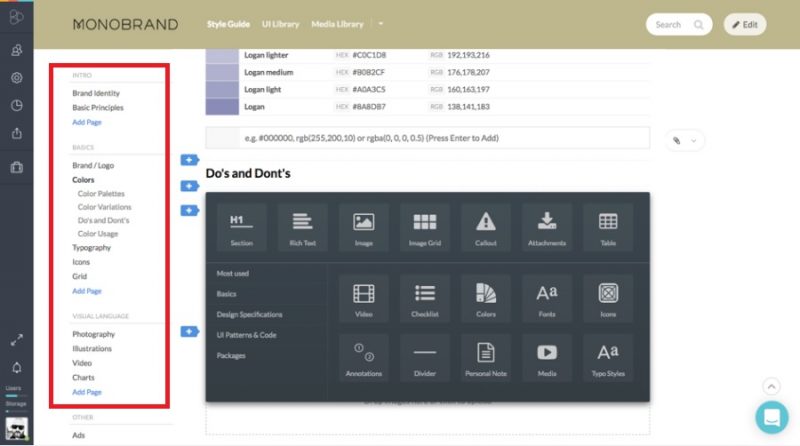 The best thing about Frontify is that you can get started immediately. Their 14-day FREE trial should give you everything you need for a professional style guide in minutes. Plus, there are NO strings attached. For those new to the platform, a Basic template should give you the style guide essentials:
The Advanced template will help you add more details such as your brand identity (mission, vision, values) and information for ease of brand communication (print and post guidelines, social media, etc.).
Who knew making a brand style guide was this much fun?
Your brand is what your audience notices first before they even consider your products or services. So investing time and energy into keeping all brand elements consistent with your values is a smart move.
Try Frontify Style Guide today and see why the big brands love it.