Last Updated on January 24, 2023
In the early days of social media, many thought that the idea of businesses having a social media presence was a flash in the pan—a buzzword to take part in to capture the younger audience for a season or two, and then it would blow over.
But it's not just a temporary fad to be exploited—it's become a means to maintain brand recognition and brand loyalty. The longevity and success of Facebook, Twitter, and Instagram have shown that this new way of communication is here to stay.
Connecting to users through visual content is an incredibly powerful way to engage with people. It's also interesting to see that some of the most fervent discussion is on Instagram posts that don't even contain any text. It's more evidence that people want to see before they believe. That kind of lively discussion means that your brand will occupy just that much more of your target audience's mindspace.
Take a look at the top brands in the world, and you'll see that a vast majority of them have a social media presence.  Instagram, for example, has massive growth and reach—and it's starting to affect the way businesses market themselves.
Even smaller influencers and businesses can maintain a constant connection to their chosen communities. Even when taking a look at the numbers, the potential is huge: a third of Instagram's 800 million monthly active users have used it to buy a product online.
Engagement rates are almost 70% higher than on Facebook. Follower growth is 9% higher than on Twitter. It's becoming one of the best ways to connect with your users, much more so than traditional marketing.  
One thing that's consistent across almost all of social media is the prevalence of visual content. Mastering this kind of content is a big step toward mastering social media. Normally you'd need to be experienced in a plethora of disciplines in order to do this, but Instasize puts all the tools you'll need to create awesome visual content into one app that's available on both iOS and Android.
Today we'll break down the basics of how to make the most of Instasize's powerful tools to ensure that your content is always on point.
Start with a good image and pick an aesthetic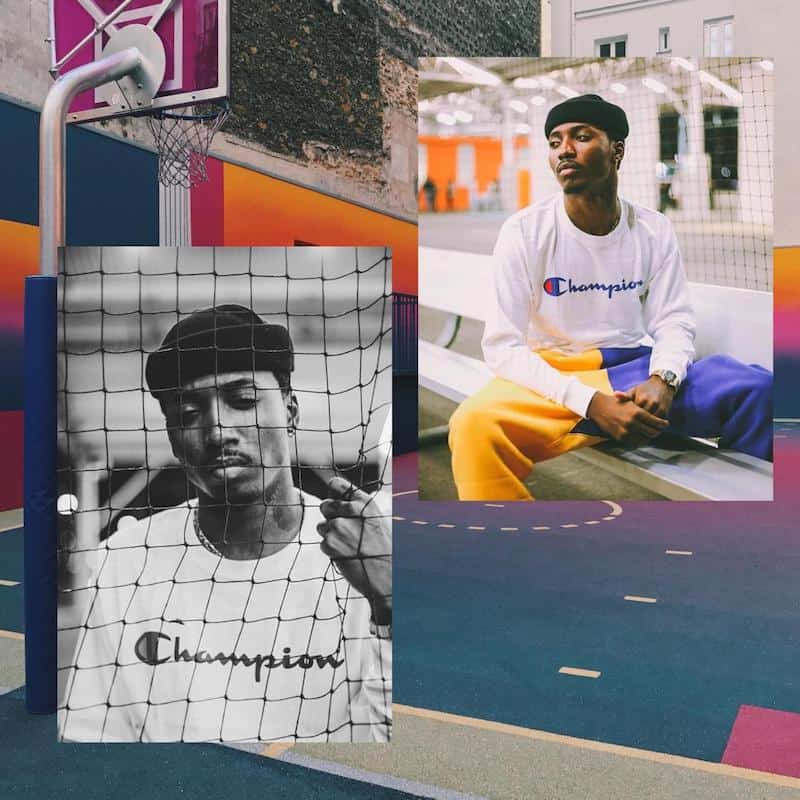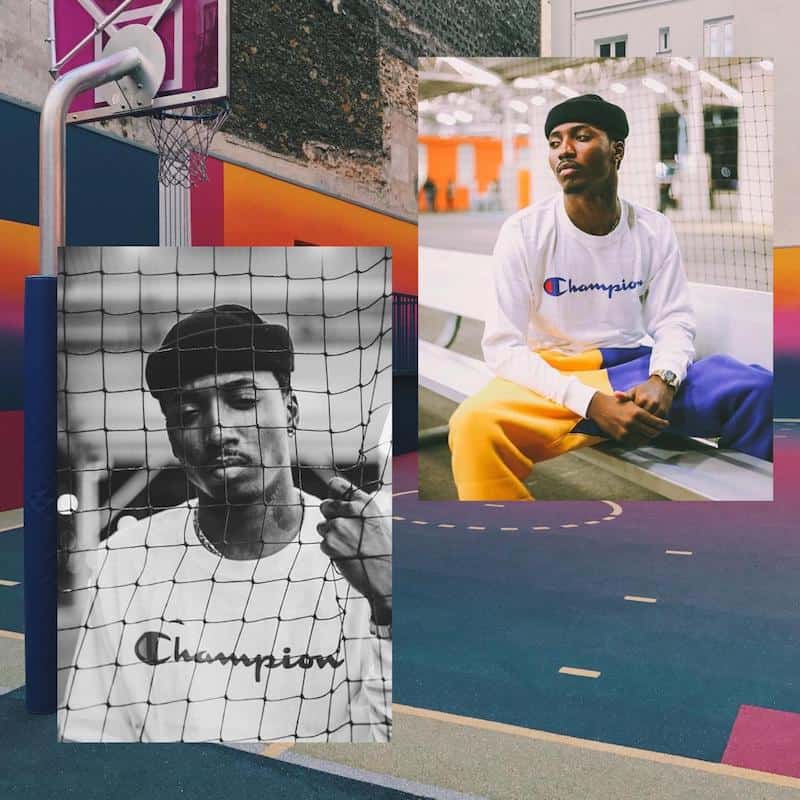 Your content is only ever going to be as good as your raw materials—so you need to be able to take good photos or at least choose the most fitting image for your needs. With Instasize you can either use images saved on your phone or take a new photo with the built-in camera.
Once you have your starting image, you have to be able to ask yourself whether or not it's in keeping with your overall aesthetic. You probably already have an idea of how you want your social media to look in general. If you don't, you can take a peek at the Instagram or Facebook pages of the people or brands with which you identify.
Do you notice a trend or color palette that they seem to stick to? What makes it stand out to you? Pick out those elements and think of your own spin on them. It's not a big issue if your images don't have every single feature you need—you can always make use of filters and photo editing to bring it in line with what you want.
Edit it down


When you have your image loaded up in the Instasize photo editor, your next step is to cut away anything extraneous to the message you want to convey. Did some passers-by step into the frame of your image? Do the dimensions of the picture make your subject look too small?
Edit out the edges of the scene with the crop button and make sure any unsightly aspects don't make the final cut. You can even go deeper and crop straight to your subject, but take care not to over-edit the image and make it unrecognizable. Quality is still paramount!
Add filters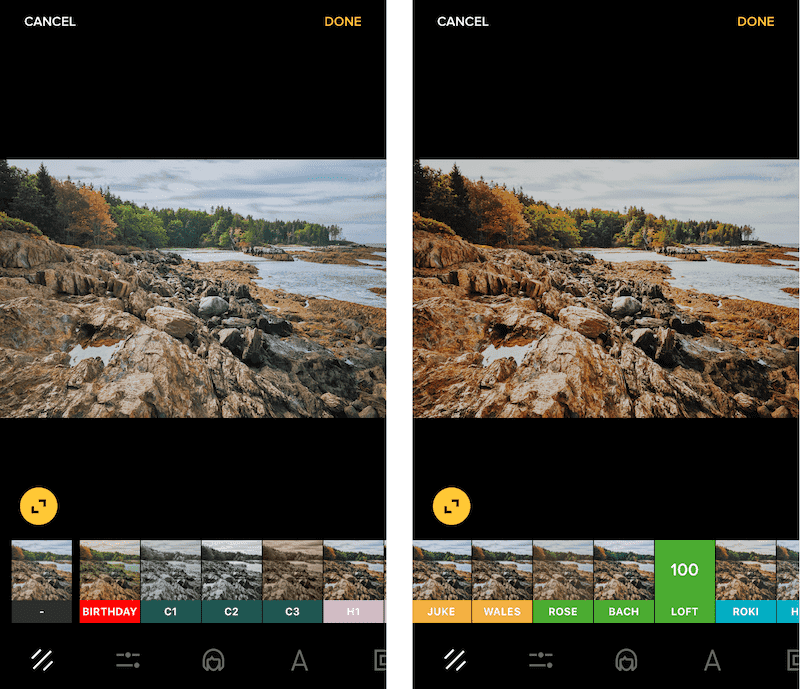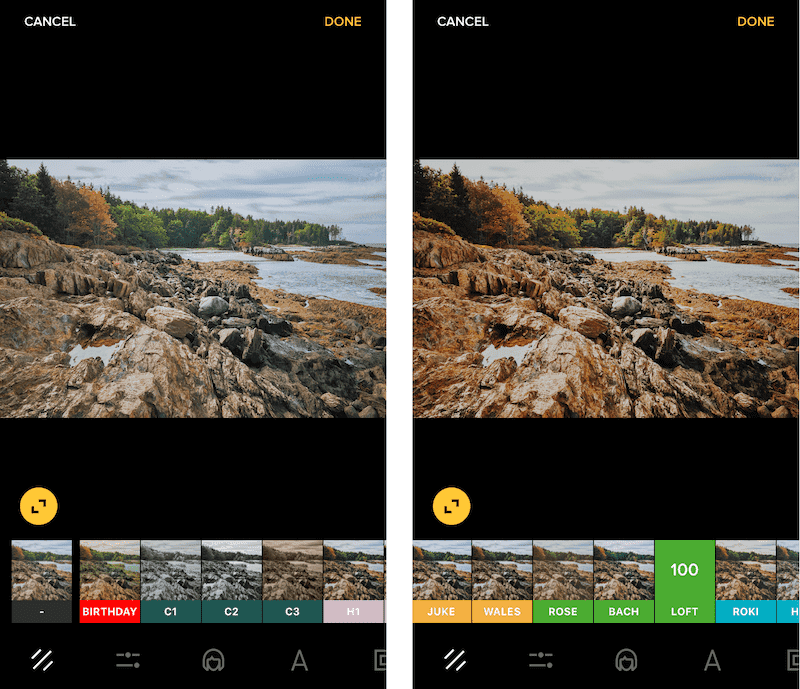 Now that your aesthetic is locked in, your choice of filter is the next big step. It's an easy way to ensure that your images have a consistent mood and theme. Instasize has dozens of filters that can modify the style of your photograph without making it unintelligible.
Tap on your chosen filter to apply it to your image. Tap it again to open the filter's sliding bar, allowing you to adjust the intensity of the filter. When you're done, tap the check mark to close the bar.
Once you're done applying filters, tap the share icon and send your photo to the social media platform of your choice. There are over 50 filters available, so if you need help picking one out you can read up on the Top Performing Filters on the Instasize App.
Make use of borders
This is a holdover from the early days of social media—it used to be that you couldn't use full sized images on Instagram. It's an issue that persists even now: you may have already experienced parts of your photos being cropped if the height and width aren't a perfect fit. The easiest way to fix this and ensure consistency is to add borders to your images.
That way, even if a little bit is cropped off of any side, you still get to see the entire image that you want to share with your audience. This also has benefits from a composition standpoint: consistent borders will ensure that each image is easy to parse in your feed because it's visually separated from the background of whatever website your followers are browsing.
You can also use it to spice up your content—colored borders, themes, and patterns are all available within the Instasize app. Just pick one that fits the aesthetic you've chosen for your brand and you're all set.
Just one caveat: it's a good idea to make a separate image for each social media platform because different platforms prefer different dimensions of content. Cross posting is generally a no-no.
Fine tune your image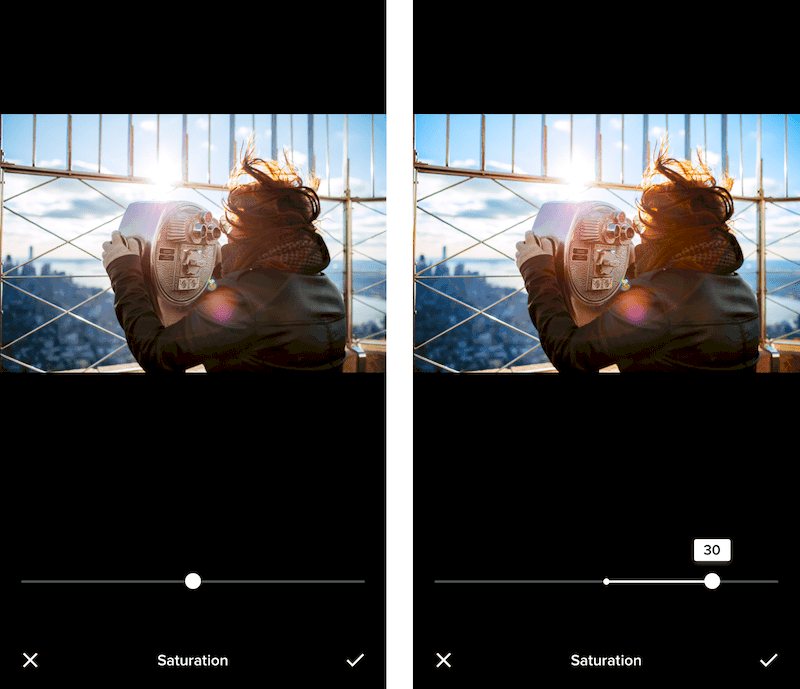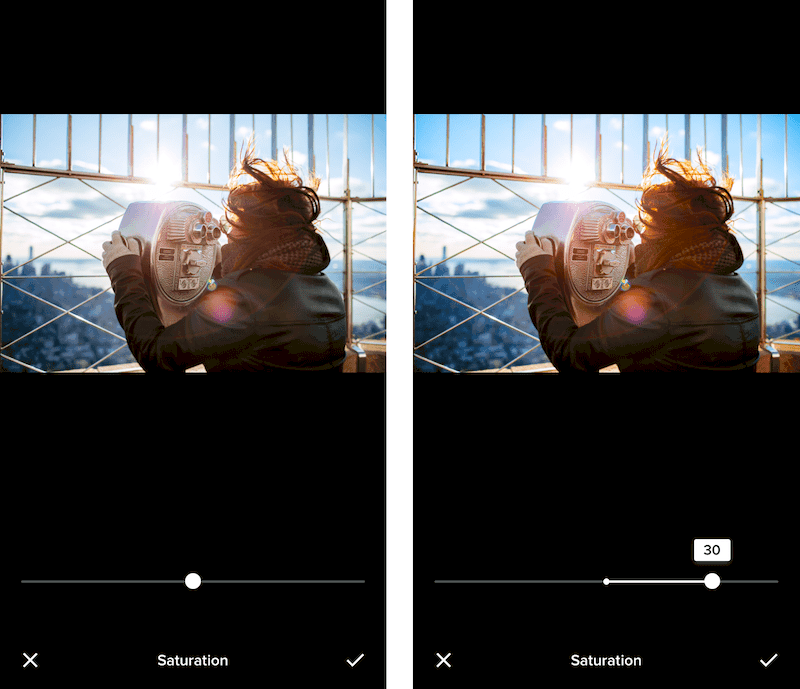 If you want to add a little more pop to shots featuring people, Instasize has powerful tools to clean up selfies and portraits. A blemish removing tool makes sure that anything missed by makeup can be minimized. Instasize also has tools to change your image sharpness, exposure, brightness, shadows, etc.—basically everything you need in a photo editing suite, Instasize has it.
There are many paths to social media domination—you can become an expert in internet-speak and engage in Twitter banter like Wendy's, reinterpret your own brand's history to reconnect with modern audiences like Disney, or partner with more hip and current brands and communities like GE have done. But all those methods are risky and can easily backfire if you're even a step too late to cash in on the latest meme or don't have the right audience.
What we do know is that the best way to maintain your audience or even grow it is to keep quality in mind at all times—and that's what Instasize does. It makes creating content for multiple platforms easy, and gives your posts a level of polish and professionalism that will make your brand stand out.