Last Updated on January 24, 2023
If you work at an office, you must know how significant interactive sessions are for a smooth organizational culture.
It goes without saying that man is a social animal. No matter how career-oriented for work he is, there is always a need for an amiable human interaction. It was the system of olden days when employees were only supposed to work for the organization and not indulge in any playful activities or harmless conversations.
However, now, the companies are realizing the need for healthy relationships among the employees so they are more productive and efficient. The meetings and other conferences are made more inclusive and 'fun' to attend so it is not done like an obligation but, in fact, to make people look forward to them.
Here are 10 ways to create an interactive session at office. Let's take a look at them.
How To Make a Session Interactive
1. Specify the Agenda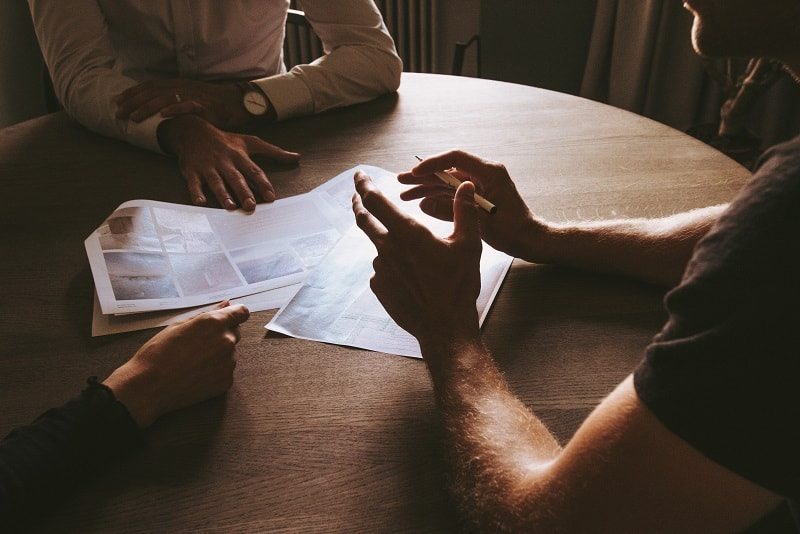 One of the reasons why meetings are dreaded by the employees and why they come up with ways to skip attending them is that they do not get the reason behind them. More often than not, it happens that the employees are not really aware of what the agenda of the meeting is and why they all are gathered specifically.
This puts them off from the meeting and they do not participate. In fact, they wait for it to be over. So, in order to get more active listeners in your meetings, you need to clearly specify why it is that you all are gathered. This will make them feel clearer about the meeting and help them understand more.
2. Not All Bad News
It is often perceived that meetings are only called either to discuss the failures or to discuss future strategies. Frankly speaking, most employees do not want to be seated for just this. You must make sure that the meetings are not just about bad news or reminding them how they went wrong and what to do in the future alone.
You need to appreciate them for their efforts as well. You must also celebrate their achievements. This will keep them motivated and engaged during the whole session. As a result, they will give more input and come up with ideas for future as well.
3. Keep It Brief
This is one of the most solid reasons of why employees do not like sitting for meetings. Mostly, these meetings are kept long and soon they become boring for the employees. It is extremely important that the employees are kept awake during the meeting or else the purpose of the meeting is denied.
So, make sure that your meetings are only reasonably timed and they do not have to wait more than they have to. Short meetings are more effective as they keep the attention span of the employees and they do not zone out.
4. Engaging Presentations
If the meeting or the session you are arranging in your office is based on PowerPoints, then they do not necessarily have to be mundane and boring. Stepping out of the traditional ways of presentations and PowerPoints is going to do wonders for your meetings participation.
You can add some interesting facts, some animations or GIFs to keep the audience interested in what you are saying. Moreover, you can put some relevant memes to keep a sense of humor as well. This will encourage them to participate and come up with ideas as the atmosphere will seem welcoming.
You can also invest in good projector screens for making the employees get the better idea of your points of view.
5. Make Separate Time for Q&A
It has been observed that the meetings are often one way. The higher management merely informs the employees on what to do next or the review of what has already happened.
The employees will feel more engaged if you separate a window of time in which they can voice their opinions, ask questions or express their concerns. This will be more effective and you will get their stand points as well.
6. Setting the Atmosphere
Employees often do not feel comfortable sitting for meetings because of the uncomfortable furniture placed in such conferences or meetings. You can eradicate this issue by setting up cozy and comfortable furniture and other materials in the conference room.
You can add lounge sofas, bean bag chairs, coffee machine, a little music options or some snacks to lighten the mood and to make them feel wanted and valued.
7. Out-of-the-Office Parties
Going to the office every day for work and going for every meeting to work can be a bit mundane for the employees. You can make a ritual of going to any offsite party or place to celebrate the success of the projects you work on. This will keep them fresh and motivated to embrace more success in the times to come.
Moreover, going out in an informal environment with your colleagues and peers will strike up more friendships and alliances which will help the employees to work together better when they come back to the office.
8. Light Games and Activities
Long boring meetings are not liked by anyone, even by the top management. It is essential to keep it going light and less by planning some fun activities. You can have some team building exercises, have the room divided into teams and have a constructive argument over the feasibility of a policy or a method of operation.
Playing devil's advocate can energize the room as well. Having graffiti or opinion boards in the room and circulating them can help smoothen the meeting as well.
9. Going Around the Room
Some employees do not actively participate in these session or are just not assertive enough to voice their opinion. They can be encouraged to talk by giving them separate attention for the matter. For example, you can go around the room and ask everybody's opinion once you are done with your presentation.
You must write them down and then discuss the concerns individually. After all, we all have a different way of looking at things and such an open discussion can open new avenues for success.
10. Be Considerate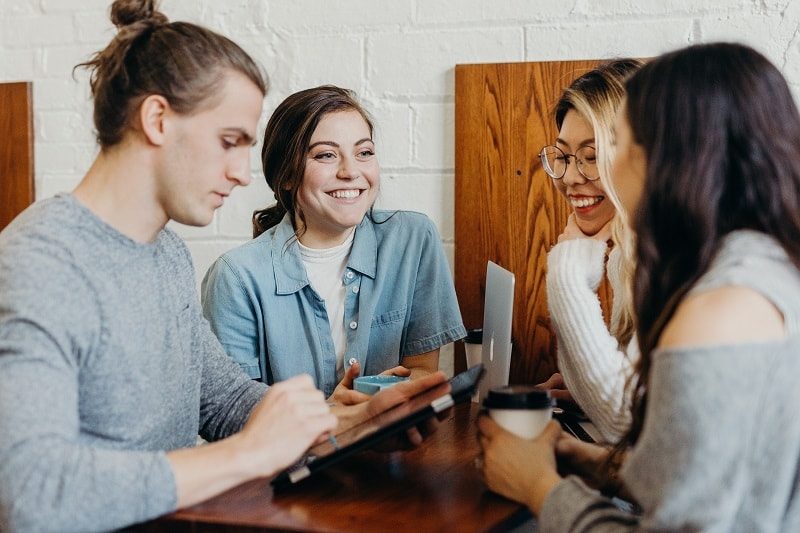 The last but not the least element of keeping an interactive session alive is to be considerate of other people's opinions and concerns. Even if they are against what you believe in, you must not discard or invalidate their voice.
Being considerate of their ideas and feelings will encourage them to speak more and make them feel respected.