Who Is Cristiano Ronaldo?
Cristiano Ronaldo dos Santos Aveiro, popularly known as Cristiano Ronaldo, is a Portuguese professional footballer who currently plays for the Serie A club, Juventus. Ronaldo is also the captain for the Portugal national team.
Quick Facts
| | |
| --- | --- |
| Full Name: | Cristiano Ronaldo dos Santos Aveiro |
| Popular Name: | Cristiano Ronaldo |
| Gender: | Male |
| Birth Date: | February 5, 1985 |
| Age: | 37 years |
| Parents: | José Dinis Aveiro and Maria Dolores dos Santos Viveiros da Aveiro |
| Siblings: | Liliana Cátia 'Katia' Aveiro, Hugo dos Santos Aveiro, and Elma dos Santos Aveiro |
| Birth Place: | Funchal, Madeira, Portugal |
| Nationality: | Portuguese |
| Ethnicity: | Portuguese |
| Education: | Sporting Lisbon |
| Marital Status: | Unmarried, but in a relationship with Spanish Georgina Rodríguez |
| Sexual Orientation: | Straight |
| Wife/Spouse: | N/A |
| Children: | Cristiano Jr., Eva Ronaldo, Mateo Ronaldo, and Alana Martina Ronaldo |
| Dating: | Georgina Rodríguez |
| Net Worth: | USD 500 million  |
| Source of Wealth: | Football Salary, Endorsement Deals, Social Media, Merchandise Sales, and Other Ventures |
| Height: | 6′ 2″ (1.87 m) |
| Weight: | 80 kg; In pounds: 176 lbs. |
Early Life and Career Information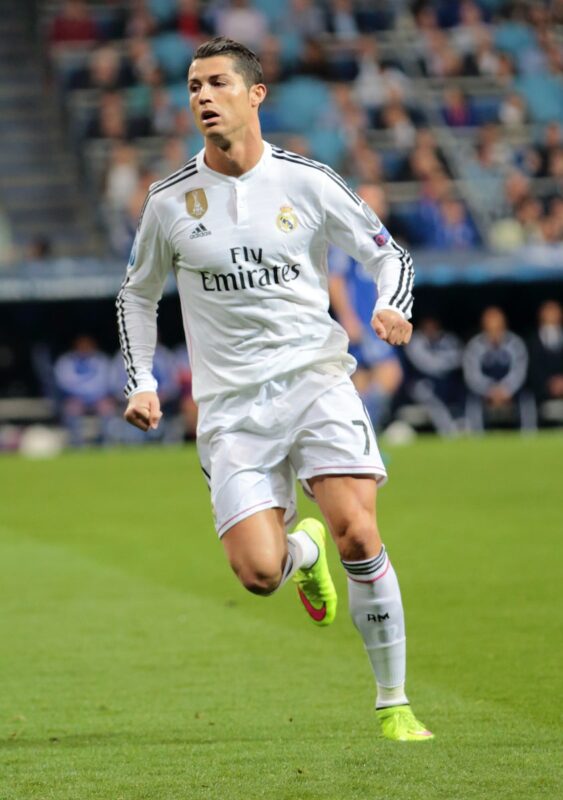 Cristiano Ronaldo was born on February 5, 1985, in Funchal, Madeira, Portugal, to José Dinis Aveiro and Maria Dolores dos Santos Viveiros da Aveiro. His father was a municipal gardener and part-time kit man, whereas his mother was a cook.

Cristiano kicked off his football career in 1992 by joining the amateur team, Andorinha, where his father was presently working as a kit man. He stayed with Andorinha until 1995, after which he moved to Nacional. He would later leave Nacional in 1997 for Sporting CP and became part of Sporting's youth team until 2002.

In 2002, the then-coach of Sporting CP, László Bölöni, was impressed by Ronaldo's talents and decided to promote him from the club's youth team. Ronaldo became the first player to play for Sporting's Under-16, Under-17, Under-18, as well as for the B and first teams in a single season.

In 2003, Cristiano Ronaldo joined Manchester United just before the 2003-2004 English Premier League (EPL) season. He played for the EPL club until 2009 when he joined the Spanish club, Real Madrid. And in 2018, Ronaldo eventually left Real Madrid for his current club, Juventus.
Cristiano Ronaldo's Net Worth
For several years now, there has been a raging debate as to who the best player in the world is, between Cristiano Ronaldo and Lionel Messi. While the jury is still out on that matter, what we know for sure is that Cristiano Ronaldo holds the title for the richest footballer alive.

Ronaldo is also considered one of the wealthiest footballers of all time, with a net worth of $500 million as of 2023. For comparison's sake, that's $100 million more than Lionel Messi's net worth.
1. Cristiano Ronaldo's Earnings Over the Years
Cristiano Ronaldo is considered one of the highest-paid entertainers on the planet. He earned $846,190,800 between 2010 and 2019, and made the Forbes' list of The Highest-Paid Athletes of the Decade, coming in second after Floyd Mayweather, Jr.

In a typical year, Ronaldo can earn as much as $150 million from salary and endorsements alone. For instance, he earned $73 million from salaries, endorsements, and bonuses between 2013 and 2014. The following year, he took home a whopping $79 million.

Between 2015 and 2016, Ronaldo earned $88 million, becoming the first footballer ever to top the Forbes' list of The Highest-Earning Athletes. He earned that feat a second time the following year after bagging $93 million.

Ronaldo's earnings skyrocketed to $108 million between 2017 and 2018. $61 million of that came from salary, whereas the rest was from endorsement deals. His annual earnings increased slightly the following year, closing in at $110 million.

And in 2020, the Juventus winger earned a jaw-dropping $120 million. $70 million of that amount came from his salary, whereas $50 million was from endorsements.

So far, Cristiano Ronaldo is set to earn over $1 billion throughout his career from football salary and endorsement deals. When that happens, he will join the billion-dollar club of athletes, which currently consists of the following:

• Former professional boxer, Floyd Mayweather, Jr., with a net worth of $1 billion,
• Former racing car driver, Michael Schumacher, with a net worth of $1 billion,
• Former professional golfer, Jack Nicklaus, with a net worth of $1.15 billion,
• Former professional golfer, Arnold Palmer, with a net worth of $1.35 billion,
• Former professional golfer, Tiger Woods, with a net worth of $1.65 billion, and
• Former American professional basketball player, Michael Jordan, with a net worth of $2+ billion
2. How Much Does Cristiano Ronaldo Make From Endorsement Deals?
Like many professional athletes, Cristiano Ronaldo makes millions of dollars in endorsement earnings. He typically earns over $40 million annually from his endorsement deals.

One of Ronaldo's most lucrative endorsement contracts ever is the $1 billion 'lifetime' deal he signed with Nike in November 2016. Although the specific terms of the deal are largely unknown, it's believed that the contract included a $100 million signing bonus and that Ronaldo earns as much as $30 million a year.

Other notable brands that Ronaldo has partnered with include Egyptian Steel, Castrol, Italia Independent, PokerStars, Clear Shampoo, Armani, Tag Heuer, and Herbalife.
3. Cristiano Ronaldo's Other Ventures
In addition to football salary and endorsement earnings, Cristiano Ronaldo also sells lots of self-branded merchandise, including clothing and perfumes. Most of his products are sold through his CR7 fashion brand.

Ronaldo is also believed to be earning big time from social media. Over the years, he has established himself as one of the strongest social media personalities. As of July 2019, Ronaldo had the biggest Facebook fanbase in the world, with over 122 million followers. Between June 2016 and June 2017, Ronaldo's sponsors reportedly earned $936 million in media value from all of his social media accounts.

Besides social media, Cristiano Ronaldo also has two mobile apps to his name. He launched his first app, known as Heads Up with Cristiano in December 2011. Two years later, he released the second app, Viva Ronaldo.

Ronaldo is also associated with two hotels in Portugal, known as Pestana CR7. One of the hotels is located in the capital, Lisbon, and the other is in his hometown on the island of Madeira.
Lessons from Cristiano Ronaldo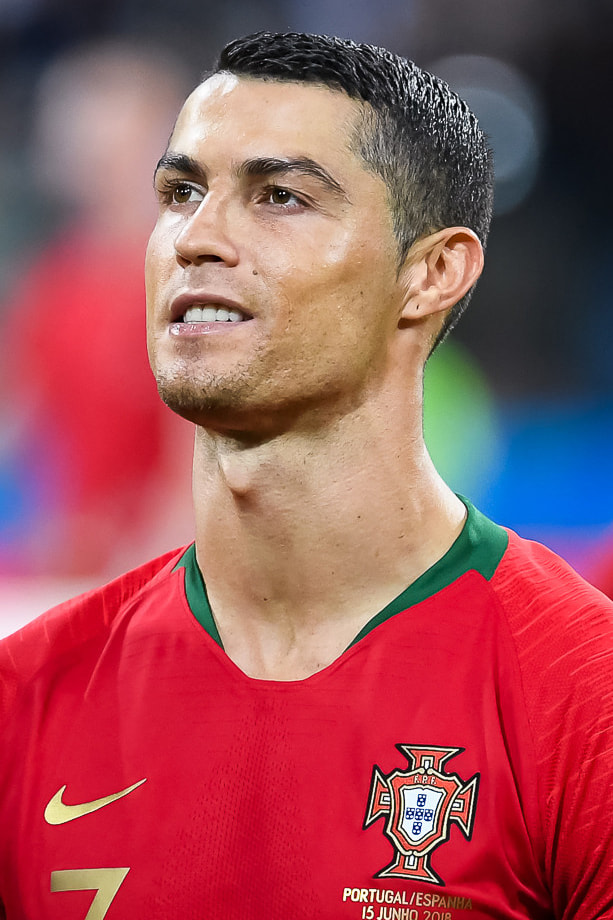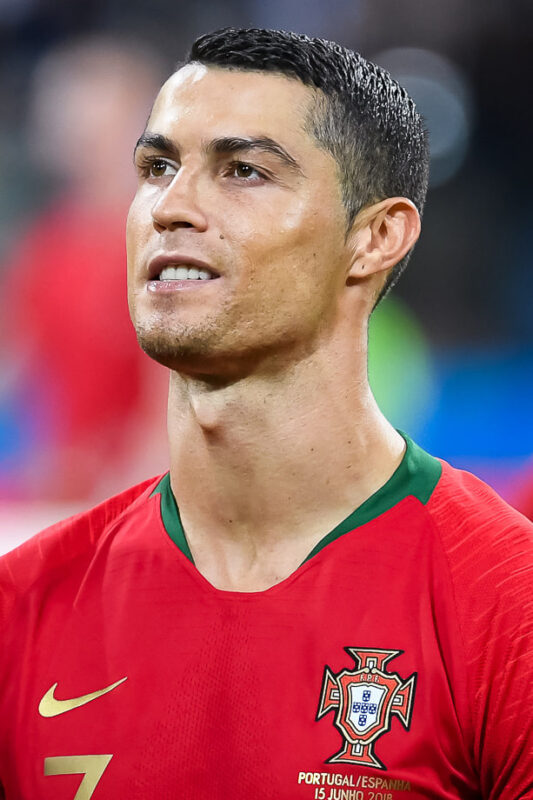 1. You're alive for a reason

Did you know that Cristiano Ronaldo's mother wanted to abort him citing poverty? Well, if that would have happened, we wouldn't be here today discussing one of the greatest footballers of all time.

2. Know your worth and make it count

Cristiano Ronaldo knows that he is a valuable brand. He has since leveraged his popularity to create one of the strongest social media presence, where he also earns his millions.

3. Give back

Ronaldo is one of the most generous athletes alive. He has continually donated to notable organizations like World Vision, UNICEF, and Save the Children.
Famous Quotes by Cristiano Ronaldo
"But I don't want to be compared to anyone – I'd like to impose my own style of play and do the best for myself and for the club here."
"I am not a perfectionist, but I like to feel that things are done well. More important than that, I feel an endless need to learn, to improve, to evolve."
Never listen to the haters around you. Instead, take their hate as motivation and prove them wrong. The same fire which burns one can become the fuel for another."
"We should make the most of life, enjoy it because that's the way it is."
"Your love makes me strong. Your hate makes me unstoppable."
Final Word
Cristiano Ronaldo is one of the most talented footballers of all time. He is renowned for his impressive athleticism and tenacity. And thanks to his efforts on the pitch, Ronaldo is currently ranked the richest footballer on the planet, with a net worth of half a billion dollars.