Last Updated on July 23, 2021
Who Is Dan Aykroyd?
Daniel Edward Aykroyd, simply known as Dan Aykroyd, is a Canadian actor, filmmaker, television producer, comedian, musician, and entrepreneur.

As an actor, Dan Aykroyd is best known for being one of the original cast members of the American late-night comedy show Saturday Night Live. The original cast was famously known as 'The Not Ready For Prime Time Players' on the SNL show.

During his time on SNL, Aykroyd performed a musical sketch on the show known as the Blue Brothers. The Blue Brothers would later turn into an actual performing band as well as the inspiration behind the 1980 film with the same name.

In addition to being a cast member of Saturday Night Live, Dan Aykroyd is also famously known for conceiving and starring in the Ghostbusters movie franchise. Aykroyd also made a name for himself starring in his own sitcom titled Soul Man, which aired from 1997 to 1998.
Quick Facts
| | |
| --- | --- |
| Full Name: | Daniel Edward Aykroyd |
| Popular Name: | Dan Aykroyd |
| Gender: | Male |
| Birth Date: | July 1, 1952 |
| Age: | 69 years |
| Parents: | Samuel Cuthbert Peter Hugh Aykroyd and Lorraine Hélène Marie Gougeon Aykroyd |
| Siblings: | Peter Aykroyd |
| Birth Place: | Ottawa, Ontario, Canada |
| Nationality: | Canadian |
| Ethnicity: | English, Scottish, Irish, French, Dutch, and French-Canadian |
| Education: | St. Pius X High School, St. Patrick's High School, Lisgar Collegiate Institute, and Carleton University |
| Marital Status: | Married  |
| Sexual Orientation: | Straight |
| Wife/Spouse: | Donna Dixon |
| Children: | Danielle Aykroyd (better known by her stage name Vera Sola), Belle Aykroyd, and Stella Aykroyd |
| Dating: | N/A |
| Net Worth: | USD 200 million (as of March 1, 2021) |
| Source of Wealth: | Acting, Film and Television Production, Film Directing, Screenwriting, Comedy, Music, and Other Ventures |
| Height: | 6′ 1″ (1.85 m) |
| Weight: | 113 kg; In pounds: 250 lbs. |
Early Life and Career Information
Daniel Edward Aykroyd was born on July 1, 1952 in Ottawa, Ontario, Canada, to Samuel Cuthbert Peter Hugh Aykroyd and Lorraine Hélène Marie Gougeon Aykroyd. His father, a civil engineer by profession, worked as a policy adviser for Canadian Prime Minister Pierre Trudeau, whereas his mother was a secretary.

Aykroyd attended St. Pius X High School and St. Patrick's High School before proceeding to Lisgar Collegiate Institute and eventually Carleton University, where he studied criminology and sociology. However, he never completed his studies and instead dropped out of college so that he could pursue his acting career.

After dropping out of Carleton University, Dan Aykroyd worked as a comedian in a variety of Canadian nightclubs, in addition to running an after-hours speakeasy in Toronto known as Club 505 for several years. Around this time, Aykroyd also regularly attended the Le Hibou club, which was known for hosting many blues artists. His continued attendance of the club later sparked his interest in music.

Dan Aykroyd had his first professional comedy experience at the age of 17 when he became a cast member of the Canadian sketch comedy series The Hart and Lorne Terrific Hour (1970 – 1971). In 1973, he became a member of the Second City troupe in both Toronto and Chicago.

Aykroyd's major breakthrough came in 1975 when he joined Saturday Night Live. During his earlier days at SNL, Aykroyd worked as a writer for the show, earning $278 per week. However, he later became one of the show's main casts and the youngest cast member at the time. Aykroyd appeared on SNL throughout the show's first four seasons (1975 -1979), during which he was best known for impersonating various personalities such as Jimmy Carter, Richard Nixon, Tom Snyder, and Julia Child.

During his time on Saturday Night Live, Dan Aykroyd performed a musical sketch known as the Blue Brothers. The sketch later became an actual band by the same name, featuring Dan and his close friend John Belushi. The band is best known for their 1978 album titled Briefcase Full of Blues, which earned double-platinum certification and sold over 3.5 million copies. Blue Brothers' popularity increased even further following a release of the 1980 movie with the same title, which starred Aykroyd and Belushi. The movie's sequel, titled Blues Brothers 2000 would later be released in 1998, featuring Aykroyd and Belushi's replacement John Goodman.

Although Dan Aykroyd had appeared in a few movies before, it was not until after the success of Blue Brothers (1980) that he started acting seriously.

In 1981, Aykroyd starred alongside Belushi in Neighbors and was set to co-star with him in the first installment of Ghostbusters (1984). However, Belushi died of a drug overdose in 1982, and his part in the film was taken by Bill Murray. Nonetheless, Ghostbusters was a Hollywood blockbuster, grossing over $295.7 million worldwide. The film went on to spawn two sequels (in 1989 and 2016) as well as an animated series called The Real Ghostbusters which ran from 1986 to 1991.

Other notable movies and television shows associated with Dan Aykroyd include:

• Trading Places (1983)
• Spies Like Us (1987, both as an actor and screenwriter)
• Dragnet (1987, both as an actor and screenwriter)
• Driving Miss Daisy (1989)
• Nothing But Trouble (1991, which he also directed)
• Coneheads (1993)
• Tommy Boy (1995)
• Psi Factor: Chronicles of the Paranormal (1996 – 2000, which he served as the host)
• Soul Man (1997 – 1998)
• Evolution (2000)
• 50 First Dates (2004)
• I Now Pronounce You Chuck & Larry (2007)
• Tammy (2014)

Dan Aykroyd has received numerous awards and recognitions for his tremendous contribution to the film industry. In 1977, he received an Emmy Award in the category Outstanding Writing in a Comedy-Variety or Music Series for his role in Saturday Night Live.
Dan Aykroyd's Net Worth
As of March 1, 2021, Dan Aykroyd had a net worth of $200 million. It goes without saying that a huge chunk of Aykroyd's wealth comes from his decades-long career in the entertainment industry, including as an actor, filmmaker, comedian, and musician.

Dan Aykroyd is also a renowned entrepreneur and is associated with various successful ventures.

In 1992, Aykroyd teamed up with Hard Rock Café co-founder Isaac Tigrett to launch a chain of music venues known as the House of Blues. By 2004, the House of Blues was considered the world's second-largest live music promoter, with 7 venues and 22 amphitheaters in North America alone. The business was eventually purchased by Live Nation in 2006.

Another famous investment by Dan Aykroyd is the high-end vodka brand Crystal Head Vodka, which he opened in 2007 as a joint venture with artist John Alexander. By 2011, the vodka brand was generating up to $55 million in annual revenue.

Other notable investments by Dan Aykroyd include:

• Aykroyd's Ghetto House Café, which he opened on Princes Street in Kingston, Ontario, on Dec 24, 1994
• Investments in Canada's major wineries and wine distributors
• Real estate investments, including a 4,176-square-foot house in Los Angeles which he acquired in 1988 for $732,500 and sold in 2008 for $2.13 million
Lessons from Dan Aykroyd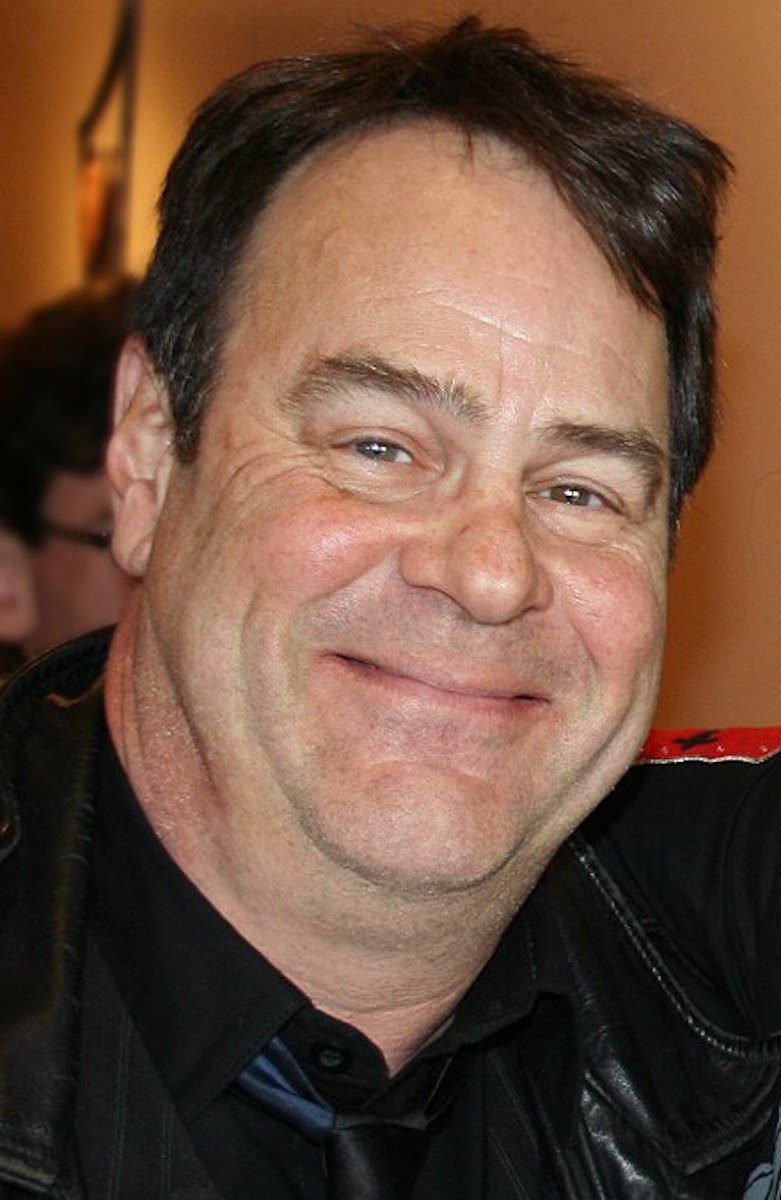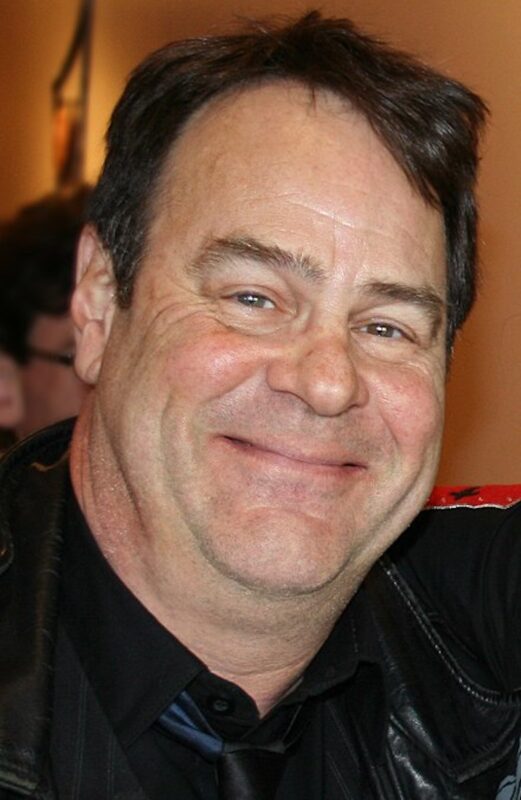 1. Forge meaningful connections

Dan Aykroyd was great friends with John Belushi for years. The two partnered in numerous successful projects, including founding the Blue Brothers as well as appearing in several films in the early 80s.

2. Leave your mark

Not only did Aykroyd become the youngest original member of the Saturday Night Live. He was also considered SNL's most talented impersonator during the show's first four seasons.

3. Give back

Dan Aykroyd has donated generously to numerous charitable causes. He helped found the Blue Like Foundation, an initiative that's spearheading the development of flood-damaged properties in New Orleans. Aykroyd is also a member of a Canadian charity known as Artists Against Racism.
Famous Quotes by Dan Aykroyd
"I accept skeptics, you've got to have challenges."
"My whole thing is to entertain, make people laugh and to forget about the real world for a while."
"We must come to the point where we realize the concept of race is a false one. There is only one race, the human race."
"You do not need a therapist if you own a motorcycle, any kind of motorcycle!"
"You look at the floor and see the floor. I look at the floor and see molecules."
Final Word
Dan Aykroyd is a legendary actor and comedian who has commanded the spotlight for about five decades. Besides his decorated acting career, Aykroyd is also a renowned musician and entrepreneur. The 68-year old currently has a net worth of $200 million.