Who Is Dan Bongino?
Daniel John Bongino, popularly known as Dan Bongino, is an American conservative political commentator, radio show host, podcast host, and author. Bongino is the current host of 'The Dan Bongino Show' on Fox Nation. He also hosts 'Unfiltered with Dan Bongino' on Fox News.

Dan Bongino is also a former New York City Police Department (NYPD) officer and former Secret Service agent. He served in these positions from 1995 to 1999 and 1999 to 2011, respectively.

Bongino is also a former congressman candidate. He has unsuccessfully ran for Congress under the Republican Party a record three times (2012, 2014, and 2016). Despite failing in all his three attempts, Bongino has consistently pledged his allegiance to the Republican Party. He's more recently known for his pro-Donald Trump commentary as well as his support of Spygate, a conspiracy theory alleging illegal spying on Donald Trump's 2016 campaign by Barack Obama's administration.
Quick Facts
| | |
| --- | --- |
| Full Name: | Daniel John Bongino |
| Popular Name: | Dan Bongino |
| Gender: | Male |
| Birth Date: | December 4, 1974 |
| Age: | 46 years |
| Parents: | Unknown |
| Siblings: | Unknown |
| Birth Place: | New York City, New York, United States |
| Nationality: | American |
| Ethnicity: | Italian |
| Education: | Archbishop Molloy High School, Queens College, and Pennsylvania State University |
| Marital Status: | Married  |
| Sexual Orientation: | Straight |
| Wife/Spouse: | Paula Martinez Andrea |
| Children: | Isabel Bongino and Amelia Bongino |
| Dating: | N/A |
| Net Worth: | USD 8 million (as of January 1, 2022) |
| Source of Wealth: | Political Commentating, Radio Show Hosting, Podcast Hosting, Writing, Salary as NYPD Officer, Salary as Secret Service Agent, and Other Ventures |
| Height: | 6′ 1″ (1.85 m) |
| Weight: | 90 kg; In pounds: 198 lbs. |
Early Life
Daniel John Bongino was born on December 4, 1974, in New York City, New York, United States. Not much is known about his parents and siblings.

Bongino graduated from Archbishop Molloy High School. He later attended Queens College, eventually earning a bachelor's degree and a master's degree on psychology. He subsequently proceeded to Pennsylvania State University, where he graduated with a Master of Business Administration.
NYPD and Secret Service Career
Dan Bongino joined the New York City Police Department in 1995. He worked for the department until 1999.

In 1999, Bongino became a special agent for the United States Secret Service. Three years after joining the service, Bongino left the New York Field Office and became an instructor at the Secret Service Training Academy based in Beltsville, Maryland. In 2006, he joined the Presidential Protection Division during the second administration of President George W. Bush. He served in that capacity until May 2011, eventually leaving the Secret Service to run for the United States Senate.
Writing Career
Dan Bongino published his first book, 'Life Inside the Bubble,' in 2013. The book details his career serving as a Secret Service agent. It particularly focuses on Bongino's experiences working at the Presidential Protection Division for both Presidents George W. Bush and Barack Obama. Some chapters are also dedicated to highlighting his challenges investigating federal crimes, as well as his unsuccessful run for the U.S Senate in Maryland in 2012.

Bongino published his second book, titled 'The Fight: A Secret Service Agent's Inside Account of Security Failings and the Political Machine,' in January 2016.

Bongino has also published a book titled 'Spygate: The Attempted Sabotage of Donald J. Trump.' The book was inspired by his beliefs in the Spygate conspiracy theory.
Hosting Career
After running unsuccessfully for the U.S Senate in 2012, Dan Bongino began to venture into the media. He is considered one of the most influential radio commentators on both local and international programs.

Bongino has guest-appeared on 'The Sean Hannity Show' and 'The Mark Levin Show,' in addition to guest-hosting 'Hannity's Fox News show' in December 2018. He's also known for filling in on the 'WMAL-FM' talk radio based in Washington, D.C., as well as Baltimore's 'WBAL AM.' He was also a paid contributor to NRATV before leaving the network in December 2018.

Dan Bongino has been a frequent guest on Fox News' opinion programming as well as on the conspiracy theory website InfoWars. In March 2021, Bongino was signed by Cumulus Media to replace The Rush Limbaugh Show.

From June 2021, Bongino has served as the host of 'Unfiltered With Dan Bongino' on Fox News. He's also credited for hosting 'The Dan Bongino Show' on Fox Nation.'
Dan Bongino's Net Worth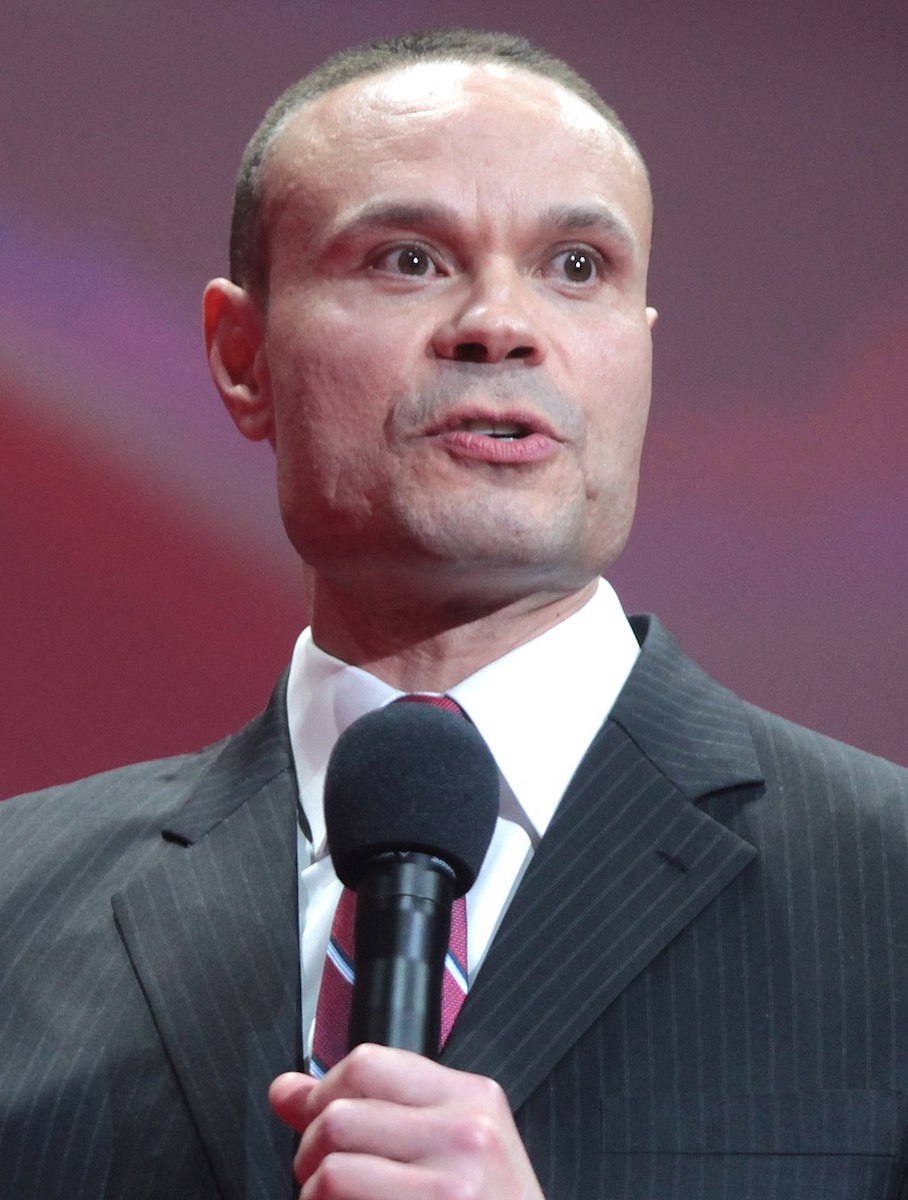 Dan Bongino has undoubtedly enjoyed an illustrious career in multiple fields. He has also amassed an incredible net worth over the years.

As of December 1, 2021, Bongino had a net worth of $8 million. His wealth comes from a number of sources, including commentating, hosting, writing, and salaries from his previous professional engagements.

Dan Bongino is also an investor in his own right. In June 2020, Bongino announced that he had acquired an ownership stake in the pro-Trump social networking platform, Parler. Bongino also operated numerous businesses together with his wife in 2012. They include selling martial arts apparel, web design, and consultancy on personal security and risk management.
Lessons from Dan Bongino
1. Giving up is never an option

Dan Bongino has run unsuccessfully for U.S Congress a record three times. Still, he has not given up hope of ever getting elected to Congress.

2. Remain true to your ideals

Bongino is a long-term Republican supporter. He maintained his political ideals even while working at the Presidential Protection Division during the initial months of Barack Obama's first administration.

3. Leverage your past experiences to gain an edge over your competitors

While running for Congress, Dan Bongino banked heavily on his experience working for the Secret Service. He was even accused by anonymous former colleagues for trying to use his tenure in the agency to shape the political discourse.
Famous Quotes by Dan Bongino
• A law has to have teeth.
• Bill Clinton was a brilliant politician. If President Obama was a brilliant politician he would have come out before the election and said 'Hey we're gonna cut taxes, grow the economy, what I'm doing's not working, and we're gonna change course' like Clinton did.
• Liberalism is a cancer; it's a forest fire; it destroys every single thing it touches.
• No good libertarian I know wants us to completely isolate ourselves from the rest of the world. It's not even possible. I mean there are economic ties – there are trade routes that need to be secured. You know international trade can't happen if you don't have open oceans.
• The left loves the courts. They hate constitutional limited government.
Wrap Up
Dan Bongino is a conservative commentator and outspoken supporter of President Donald Trump. Bongino worked for the NYPD and Secret Service before venturing into politics.

While he's yet to win any political seat, Dan has definitely earned a huge net worth from his numerous professional engagements. His current net worth stands at $8 million.