Last Updated on March 3, 2023
Who Is Dana Perino?
Dana Marie Perino is an American political commentator, talk show host, and author who is best known for serving as the 24th White House Press Secretary. She served under President George W. Bush's administration from September 14, 2007 to January 20, 2009.

Perino will go down in history as the second female White House Press Secretary. The only other woman ever to have held that prestigious position was Dee Dee Myers who served during the Bill Clinton administration.

After enjoying an illustrious political career in the White House, Dana Perino shifted her attention to television. She currently works as a political commentator for the Fox News Channel while also doubling up as a co-host of the network's talk show, The Five.

Perino is also a brilliant author as well as book publishing executive at Random House.
Quick Facts
| | |
| --- | --- |
| Full Name: | Dana Marie Perino |
| Popular Name: | Dana Perino |
| Gender: | Female |
| Birth Date: | May 9, 1972 |
| Age: | 50 years |
| Parents: | Leo Perino and Janice Perino |
| Siblings: | Angie Perino |
| Birth Place: | Evanston, Wyoming |
| Nationality: | American |
| Ethnicity: | Italian-American |
| Education: | Ponderosa High School, Colorado State University-Pueblo, and University of Illinois Springfield (UIS) |
| Marital Status: | Married  |
| Sexual Orientation: | Straight |
| Wife/Spouse: | Peter McMahon |
| Children: | None |
| Dating: | N/A |
| Net Worth: | USD 6 million  |
| Source of Wealth: | Salaries from Political Positions Held, Show Hosting, Writing, and Other Ventures |
| Height: | 5′ 15″ (1.57 m) |
| Weight: | 55 kg; In pounds: 121 lbs. |
Early Life and Career Information
Dana Perino was born on May 9, 1972, in Evanston, Wyoming, to Leo Perino and Janice "Jan" Perino. Perino attended Ponderosa High School in Parker, Denver, and later graduated from Colorado State University-Pueblo with a bachelor's degree in mass communications as well as minors in Spanish and political science.

While attending Colorado State University, Perino was a member of the university's forensics team. She also worked at KTSC-TV, the campus-based affiliate of Rocky Mountain PBS. Perino's earlier professional career also included working at KCCY-FM from 2 to 6 am.

After graduating from Colorado State University, Dana Perino proceeded to the University of Illinois Springfield (UIS) where she obtained a master's degree in public affairs reporting. While attending UIS, Perino split her time between her studies and working as a daily reporter for WCIA, an affiliate of CBS.

Perino's first major political assignment was working as a staff assistant for Congressman Scott McInnis. She later served about four years as the press secretary for former U.S Representative for Colorado, Dan Schaefer.

In November 2001, Perino became the spokesperson for the United States Department of Justice. She served in the position for the next two years and then joined the White House Council on Environmental Quality (CEQ) as the Associate director of communications.

From 2005 to 2007, Dana Perino became the Deputy Press Secretary. On September 14, 2007, Perino became the White House Press Secretary, replacing Tony Snow who resigned on health grounds. She served in the position throughout the remainder of the Bush administration.

After the end of the Bush administration, Perino turned to television and became a political commentator on the Fox News Channel. She currently co-hosts the talk show, The Five. However, she returned to politics following her November 2009 nomination to the Broadcasting Board of Governors by President Barack Obama. Her nomination was approved by the Senate on June 30, 2010.

On September 18, 2016, Dana Perino launched her own podcast, titled 'Perino & Stirewalt: I'll Tell You What.' The podcast, which she co-hosts with Chris Stirewalt, releases an episode every Wednesday night.

Other notable ventures by Dana Perino include working as Editorial Director for Crown Forum and teaching a class in political communication at the Graduate School of Political Management at George Washington University.

Perino is also the proud author of three books, namely:

• And the Good News Is…: Lessons and Advice from the Bright Side
• Let Me Tell You about Jasper . . .: How My Best Friend Became America's Dog
• Everything Will Be Okay: Life Lessons for Young Women (from a Former Young Woman)
Dana Perino's Net Worth
Dana Perino has served in a variety of prestigious political positions over the years. In addition to making a name for herself in the political arena, Perino has also earned millions from her endeavors.

As of 2023, Perino had a net worth of $6 million. She is estimated to have earned at least $1 million from her two-year stint as White House Press Secretary.

For comparison's sake, Perino's net worth is still way lower than that of famous Fox News anchors like Sean Hannity and Billy O'Reilly. O'Reilly and Hannity have a net worth of $85 million and $250 million, respectively.

More recently, much of Perino's earnings comes from television and podcast hosting, as well as writing.
Lessons from Dana Perino
1. Observe diligence and steadfastness in whatever you do

If you discharge your duties diligently, you may retain your job even if your company's management or ownership changes. This might explain why Perino found favor with both the Bush and Obama administrations.

2. Never decline small acts of kindness

Despite who you are, it's impolite to decline an act of kindness, no matter how small it may seem. Perino once said, 'Never refuse a breath mint – you don't know why it's being offered.'

3. Reinvent yourself

Many people retire from political offices and are never heard of again. But Perino has remained a relevant figure even after leaving the White House. She's currently one of the most popular commentators on Fox News.
Famous Quotes by Dana Perino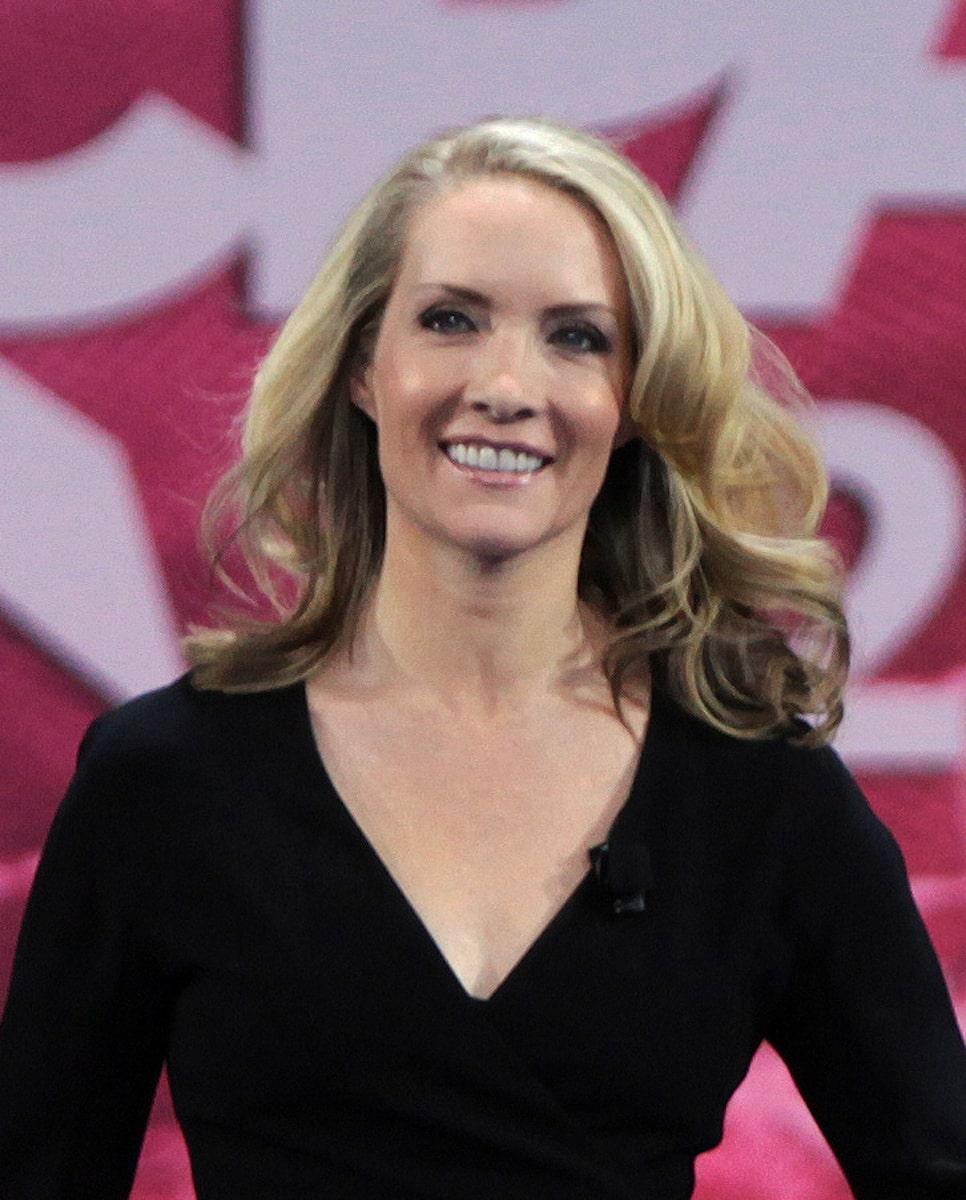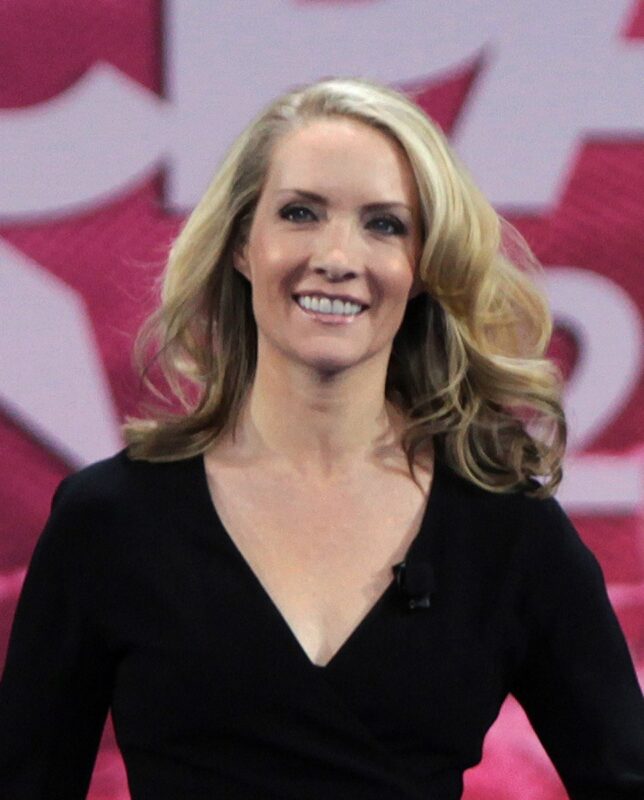 "Good governance, safety, a chance to grow economically and professionally – those are important things."
"My biggest point to everybody is you have a responsibility to build your own network."
"The life my grandparents had was thoroughly American. They built a small ranch into a huge operation and fulfilled my great-grandparents' dreams. Theirs was… a simpler time of contentment and patriotism."
"The most important thing that everybody can do, aside from building and keeping your network strong, is make good choices about your health."
"What I do see in New York and I am amazed is how many rich women will complain about the cost of something and get things for free. I would never want to be like them, but I can see why they save money."
Conclusion
Dana Perino is an American political commentator at Fox News, as well as a talk show host and author. Perino also served as the 24th White House Press Secretary and was the second woman to hold that position. Her net worth stands at $6 million as of 2023.