Last Updated on March 21, 2023
Dancing and choreography are two art forms that have been around for centuries, captivating audiences with their beauty, grace, and emotional depth. Such art requires creativity, discipline, and technical skill. Dancers and choreographers must have a deep understanding of their bodies and be able to convey emotions and ideas through their movements. They work collaboratively with other dancers, choreographers, and directors to bring their visions to life, creating dynamic and visually stunning performances that captivate audiences.
Today, we have the pleasure of interviewing Joanne Liebenberg, a talented and accomplished dancer, choreographer, and certified fitness instructor with extensive experience in South Africa and the United States. With her unique blend of skills and passion for dance, Joanne has become a sought-after performer, teacher, and choreographer, known for her creativity, technical skill, and ability to bring out the best in her dancers. 
Through her work with productions such as The Thorn and her experience performing on a cruise line, Joanne has developed a diverse range of skills that have prepared her for a successful career in the performing arts. We look forward to learning more about her experiences and insights into the art of dance and choreography.
It's so great to have you here, Joanne! Can you tell us about your experience playing the leading role of Eve in
The Thorn
? What challenges did you face in the role?
I've been blessed to be involved with The Thorn in many different forms and roles. "The Thorn is a visually dynamic and heart stirring, cirque-style, theatrical production portraying the story of Jesus Christ." 
I was cast as Eve from the story of Adam and Eve in the Bible. I was truly honored to take on such a big role in this production. Besides acting and lift partnering, the role of "Eve" included a strap aerialist duet with "Adam" in the show. I had previously never done any aerialist work, but from my audition, the choreographer and director believed that I could learn strap arts in this short amount of time, so I did – two days before we started filming for the movie. "Eve" has been one of my favorite roles I have ever performed on stage as it required so many different skills.
How did you get involved with
The Thorn
, and what inspired you to pursue the role of Eve?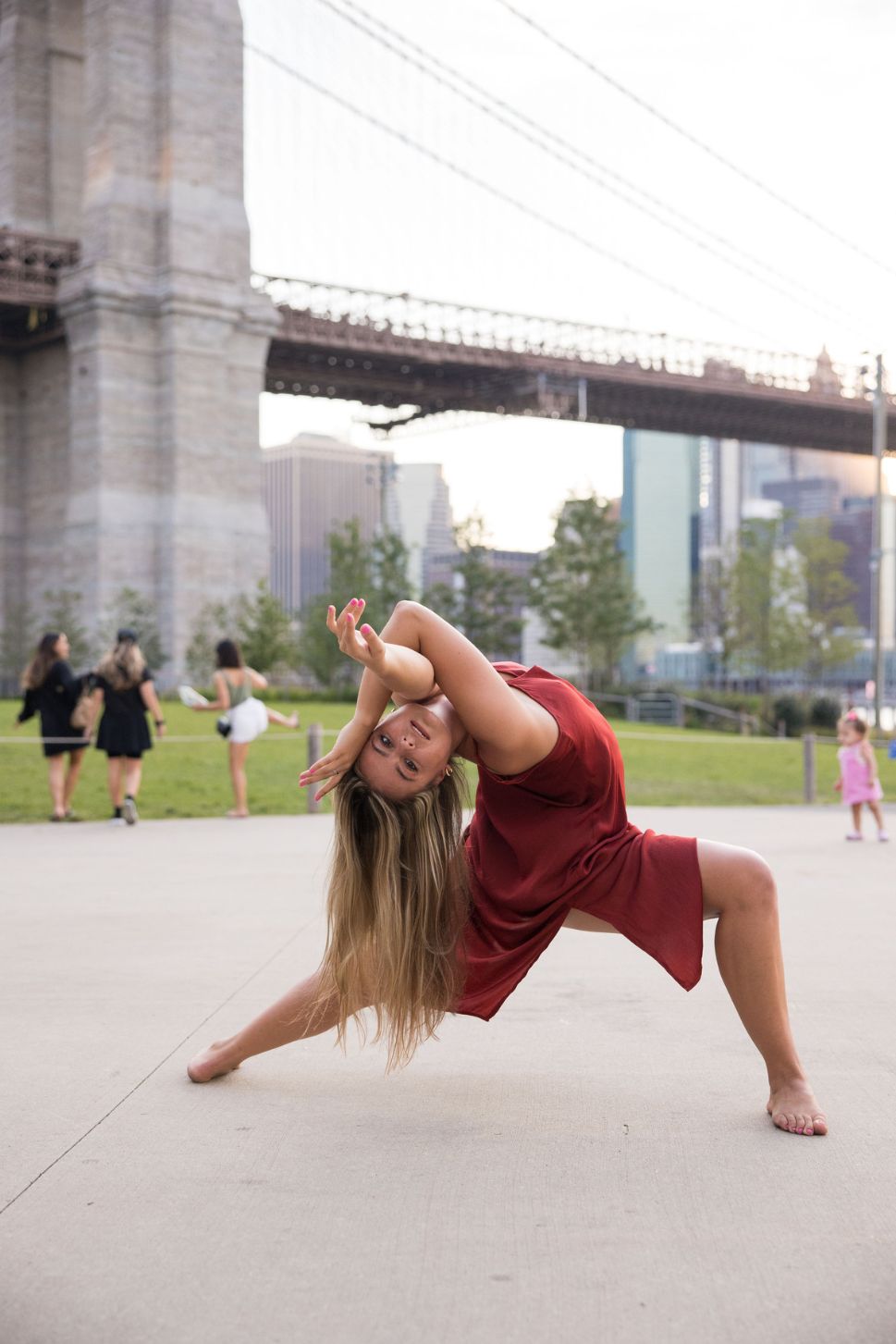 I initially auditioned for The Thorn in 2022. After a vigorous process, I was so thrilled to be cast as dance captain as well as the leading role of Eve without even pursuing the role. 
The Thorn was professionally filmed and will be released in over 750 movie theaters across the USA in March 2023.
After we finished filming the movie, we performed the show live in both Denver and Colorado Springs. I also assisted with the choreography which was an incredible opportunity for creative freedom on such a big production.
I was honored to be invited back for The Thorn's 2023 National Tour as "Eve," the dance captain as well as associate choreographer. We will be performing in theaters across the United States such as Bellco Theatre, Ziff Opera House, Charleston Performing Arts Center, Music Hall at Fair Park, Tobin Center for Performing Arts, and BJCC Concert Hall to name a few. 
I can't wait to dance across the states in many beautiful and prestigious theaters – it's such a dream come true!
As dance captain and associate choreographer for
The Thorn
, can you tell us about your creative process and how you work with the rest of the cast and crew to bring the show to life?
Previously, I had only been used to performing in shows, so balancing performing, choreographing, and leadership was a new challenge that allowed me to develop new skills I can use in future contracts. There is already set music for the show, and the choreographer had an idea of what she wanted for the dancers, along with the instructional ideas of what the directors and producers envisioned. Before I collaborated with the choreographer, I had worked on and brought my own choreography with my own added personal creative touch to the different pieces. Once rehearsals started, I taught the choreography to the dancers while incorporating the different dancers' strengths and then changed blocking according to heights for each section.
I then filmed the rehearsals and would watch and adjudicate what needed to be changed from the videos. We then moved on to the staging of the entire production, which was early but exciting as the show slowly continued to develop. It's such a rewarding moment to watch your creative vision come to life in a unique way. 
The choreographer is not joining the cast on tour, so as dance captain, I will be in charge of the dancers. And as an associate choreographer, I have to keep the choreography in check and make sure it's consistent with what was set when we initially opened the show.
You have extensive experience teaching and choreographing in both South Africa and the USA. How have your experiences in different parts of the world influenced your approach to dance and performance?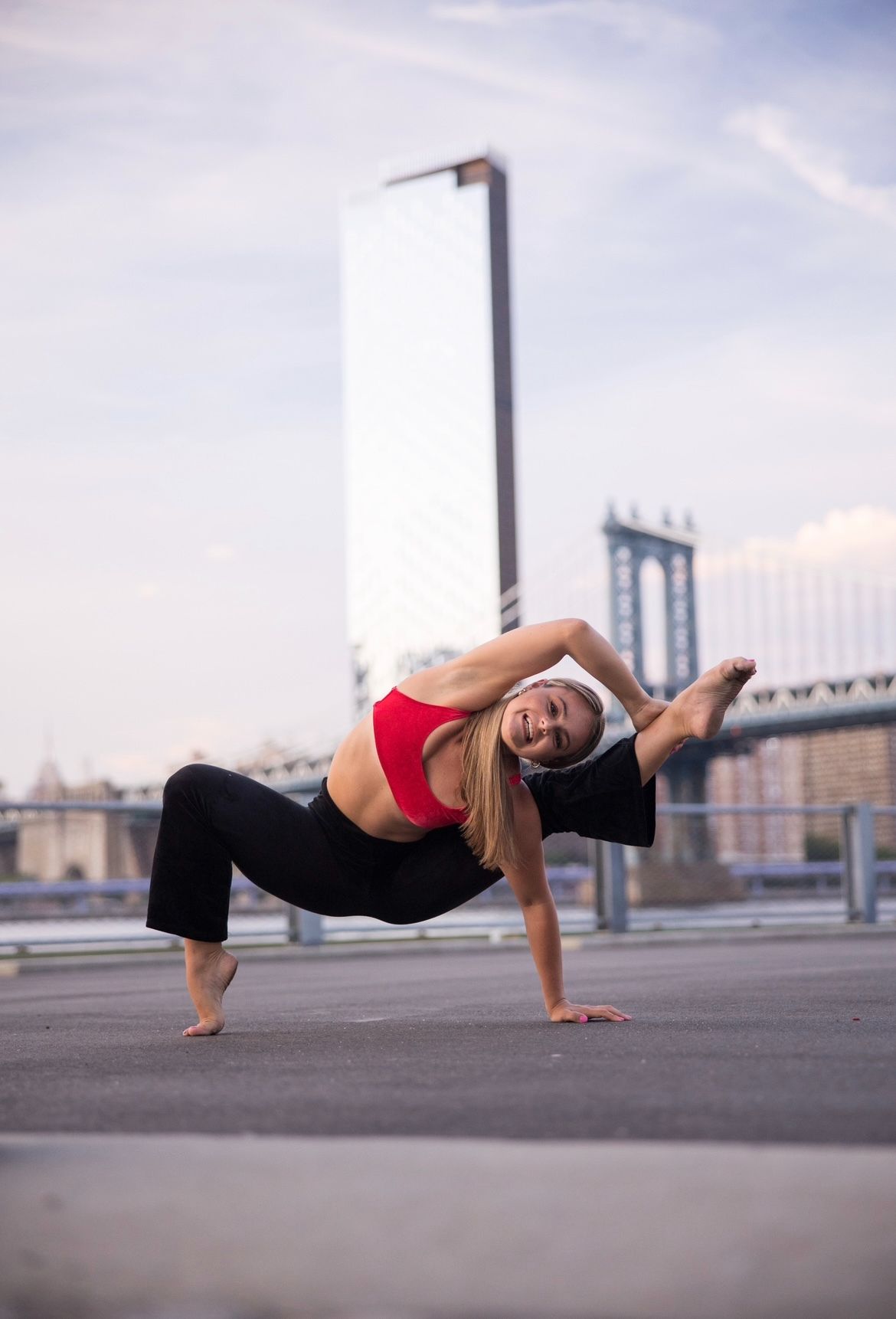 I absolutely love teaching and sharing my experience, knowledge, respect, and love for my craft to aspiring artists. No matter what part of the world, dance is a language of its own.
My artist visa was approved during the COVID pandemic, and unfortunately, I lost out on a whole year working with Chace Dance Company in Florida as the world went into lockdown and I couldn't leave South Africa. This was a rollercoaster of a year where nothing went as planned, but everything worked out in its own wonderful way. As I have a lot of experience previously teaching dance all over South Africa, I could fall back into it. I was invited as a special guest to teach, choreograph, perform, and demonstrate at studios all over Johannesburg including Jozi Youth Dance Company, Enpointe Dance Studios, DanceIt Studios, Vole Ballet School, Stageworx Performing Arts School, Bowring Levin Dance Company, and Hope School of Arts. My choreography premiered in showcases and shows as well as competed at qualifying dance competitions to represent South Africa in the Dance World Championships and Dance World. 
I was finally able to travel to America and start using my work visa at the end of 2021. I could finally live out my dancing dreams! From there, I have demonstrated, choreographed, assisted, and instructed at multiple studios across the East Coast including the Center For Performing Arts Methuen in Massachusetts, Chace Dance Company in Florida, Art of Dance in New Jersey, and the American Dance Training Camp in both Vermont and Maryland. On separate occasions, I was also asked to perform my own choreography pieces after I would teach the pieces as part of workshops to all the dancers.
You have been invited to judge at the Breakout Dance Competition and Beyond the Stars Dance Competition across the USA in 2023. Can you tell us what you will be looking for in the performers and how you plan to assess their talent?
I am ecstatic to travel the states even more next year. I was selected as a judge for Beyond the Stars and Breakout Dance Competition 2023 season. I will adjudicate and score dancers in tap, jazz, musical theater, hip-hop, contemporary, and acrobatics styles of dances at competitions all over the USA. 
Besides technique and quality of movement, which comes from hours of practice, I look for passion and "the love for dance" as I feel that's what really shines on stage.
How has your experience as a certified fitness instructor, yoga teacher, and nutritionist helped you in your career as a performing artist?
Completing my 200-hour Yoga Teacher Training was one of the most life-changing experiences I've had. I completed this during the pandemic in 2020 when I was in South Africa, alongside becoming a certified vegan nutritionist. These journeys taught me to experience life outside of performing, as I feel I started to identify myself as a performer first, instead of as a person first. I can look back now and see how this diversification and multi-skilling have prepared me for a life as a performing artist. 
I absolutely love teaching yoga too, as it keeps me grounded. The practice of yoga has taught me grace, patience, and compassion for my mind and body which is super important as a dancer. I started teaching yoga at Corepower Yoga, filled with a community of dancers which has been inspiring. The company soon trained me in fitness, so I then went on to become a sculpt instructor as well.
Can you tell us about your experience performing on a cruise line and how it differs from performing in live shows on land?
My two contracts performing for audiences, in a total of 20 different countries with Royal Caribbean International Cruise Liners, was truly incredible and nothing like any shows I've performed on land. The number of different experiences I had, living and performing on cruise ships, propelled me further into the professional industry. I grew as a person, having expanded my life skills too. This prepared me to become a traveling performer to manage seasickness as well as homesickness while trying to stay in a positive mindset. Apart from having first-hand professional performance experience and getting to network internationally, I was able to save a lot of money from my two contracts which set me up for what I aimed to do next with my career. 
Since then, I performed dance gigs in NYC, New Jersey, and Connecticut with Total Entertainment. I also performed as a dancer in a Halloween cirque-style show at the Six Flags Showcase Theater with Shade Productions in New Jersey.
What are your future goals and aspirations as a performing artist, and how do you plan to achieve them?
My long-term goal is to perform on Broadway. I have a long list of theater goals that I am eager and ambitious to dive into on my road to Broadway. I have recently signed with a theater and TV/film agency, so can't wait to see what's to come of this new chapter of my career.
The variety of professional shows I have performed in thus far has taught me to expect the unexpected and be able to diversify quickly. I am constantly inspired and feel privileged to share space in the USA with incredible and talented artists that are so passionate about their craft. I feel so blessed, and I can't wait to see where the performing industry will take me next!