Who Is Danica Patrick?
Danica Sue Patrick is an American retired professional racing driver, model, actress, and singer who is considered the most successful female racecar driver in the history of American open-wheel racing.

Patrick is best known for winning the 2008 Indy Japan 300 and becoming the first woman to win in an IndyCar Series race.
Quick Facts
| | |
| --- | --- |
| Full Name: | Danica Sue Patrick |
| Popular Name: | Danica Patrick |
| Gender: | Female |
| Birth Date: | March 25, 1982 |
| Age: | 40 years |
| Parents: | Terry Joseph Patrick Jr. and Beverly Ann Flaten Patrick |
| Siblings: | Brooke Patrick |
| Birth Place: | Beloit, Wisconsin |
| Nationality: | American |
| Ethnicity: | Norwegian, Irish, French-Canadian, Italian, and Native American |
| Education: | Hononegah Community High School |
| Marital Status: | Divorced – was previously married to Paul Edward Hospenthal (from 2005 until their divorce in 2013). She was in a relationship with NASCAR driver Ricky Stenhouse Jr. (from 2012 to 2017) and NFL quarterback Aaron Rodgers (from 2018 to 2020) |
| Sexual Orientation: | Straight |
| Wife/Spouse: | N/A |
| Children: | None |
| Dating: | N/A |
| Net Worth: | USD 80 million  |
| Source of Wealth: | Racecar Driving, Modeling, Acting, Singing, Endorsement Deals, and Other Ventures |
| Height: | 5′ 2″ (1.57 m) |
| Weight: | 45 kg; In pounds: 100 lbs. |
Early Life and Career Information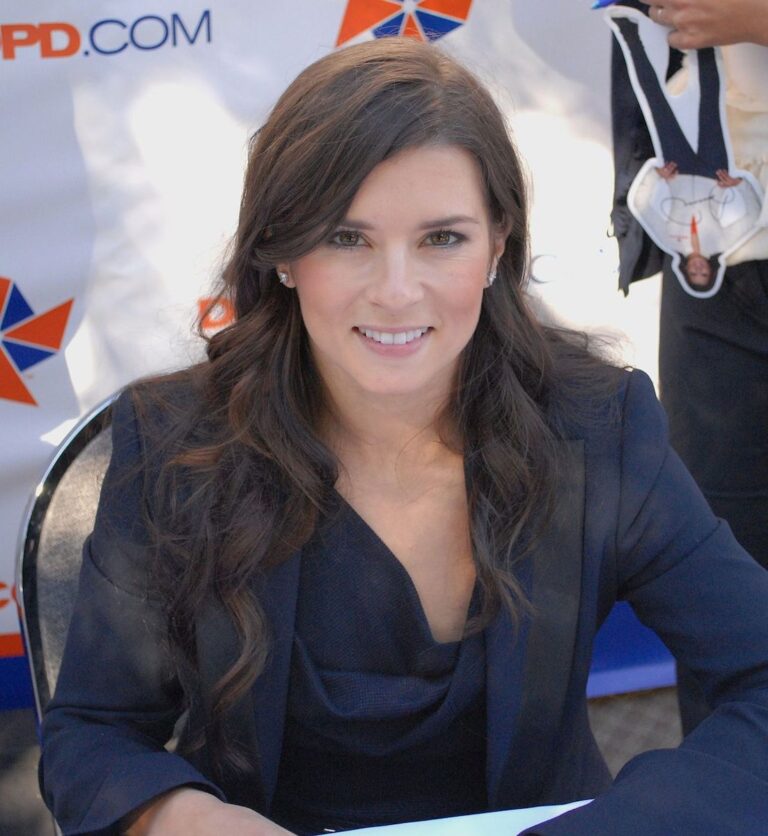 Danica Patrick was born on March 25, 1982, in Beloit, Wisconsin, to Terry Joseph "T.J" Patrick Jr. and Beverly Ann Flaten Patrick.

Patrick kicked off her racing career karting at Sugar River Raceway in Brodhead, Wisconsin. During her first race, the brakes of her car failed while driving at 25 mph, causing her to crash into a concrete wall. However, she came off unscathed and the experience actually fueled her determination to pursue a career in racecar driving.

During her earlier years as a racecar driver, Danica Patrick spent much of her time traveling across the Midwest and participating in numerous karting competitions. In 1996, she joined the Lyn St. James Foundation Driver Development program.

As it was becoming increasingly difficult to focus on her studies, Danica, with the consent of her parents, dropped out of high school and traveled to England to advance her racing career. In England, Patrick faced opposition and skepticism on account of her nationality and gender. However, 3-time Formula One world champion Jackie Stewart believed in her abilities and offered her moral support. Things got even better for Patrick when Ford Motor Company decided to support her financially.

After racing in the UK for three years, Danica Patrick competed in the 1999 Formula Vauxhall Championship, emerging ninth. The following year, she competed in the Formula Ford Festival at Brands Hatch and emerged second. Although she didn't win the race, Patrick received the Gorsline Scholarship Award for being the most promising road course competitor.

In 2001, Danica Patrick returned to the US and signed with Rahal-Letterman Racing. Patrick spent her next six years honing her skills with the auto racing team. In 2007, she joined Andretti Green Racing and a year later, emerged sixth overall in drivers' standings.

Danica finished the 2008 racing season at 3rd place at the Indianapolis 500. Not only was this her career-high achievement, but it was also the highest achievement by any woman in the history of the IndyCar Series.

In 2010, Danica Patrick started racing stock cars in the Xfinity Series (formerly known as the NASCAR Nationwide Series). A year after joining the series, Patrick finished fourth at the Las Vegas Motor Speedway. She went on to achieve other milestones racing in the Xfinity Series, including becoming the second woman in the history of NASCAR Nationwide Series to clinch a pole position in 2012.

At the end of the 2017 season, Danica Patrick decided to retire from full-time racing. However, she went on to compete at the 2018 Indianapolis 500 and the 2018 Daytona 500, before officially retiring from racing.

By the end of her racing career, Danica Patrick had earned numerous awards and recognitions, including:

• The 2005 Indianapolis 500 Rookie of the Year Award
• The 2005 IndyCar Series season Rookie of the Year Award
• The IndyCar Series Most Popular Driver Award from 2005–2010
• The 2012 NASCAR Nationwide Series Most Popular Driver Award

In addition to racing, Danica Patrick has also made numerous television and film appearances. In 2008, Patrick appeared as herself in the television show American Chopper. The following year, she made a cameo appearance as a driving instructor in the film Charlie's Angels. Patrick has since appeared in scores of other television shows, including CSI: NY (2010), The Simpsons (2010), Chopped (2013), Mickey Mouse Mixed-Up Adventures (as a voice actor between 2017 and 2019), Project Runway All Stars (2019), and Beat Bobby Flay (2020).

Patrick has also appeared in music videos by various artists, including the video to the song "Show Me What You Got" by Jay-Z.
Danica Patrick's Net Worth
Danica Patrick made the Forbes' list of the '100 Highest-paid Celebrities' a record four times, from 2007 to 2013. This period also happens to be Patrick's most successful years as a racecar driver, where she reportedly earned $10 million annually from her various endeavors.

As of 2023, Danica Patrick had a net worth of $80 million. That's $40 million less than that of her immediate former boyfriend, Aaron Rodgers.

Much of Patrick's wealth comes from racing-related earnings, which include salaries from her winnings as well as endorsement deals. Some of the big brands that Danica has endorsed include Chevrolet, Nationwide Insurance, Coca-Cola, AirTran Airways, Peak Antifreeze, Hot Wheels, GoDaddy, Lyft, and Tissot.

Besides racing-related earnings, Danica Patrick also made her millions from various other ventures, including appearing in music videos as well as voicing videogames. In videogames, Patrick is best known for lending her voice to the 2012 videogame Sonic & All-Stars Racing Transformed.

Other business ventures associated with Danica Patrick include her own wine brand called 'Somnium' and an athleisure collection known as 'Warrior by Danica Patrick.'
Lessons from Danica Patrick
1. It's okay to have a career change

Initially, Danica Patrick wasn't interested in racing at all. In fact, she wanted to become a singer, secretary, or veterinarian. However, she later realized she was not passionate enough for any of these.

2. Follow your passions

After it became apparent that she was destined for a career in racecar driving, Patrick didn't mind dropping out of high school to focus on her new-found ambitions.

3. Prove your critics wrong

When Danica Patrick arrived in the UK to further her racing career, she was immediately greeted with criticism from skeptics. Her critics thought that being a woman and an American one at that, Patrick had no place in English racing competitions. However, she proved them wrong when she finished second in the 2000 Formula Ford Festival at Brands Hatch.
Famous Quotes by Danica Patrick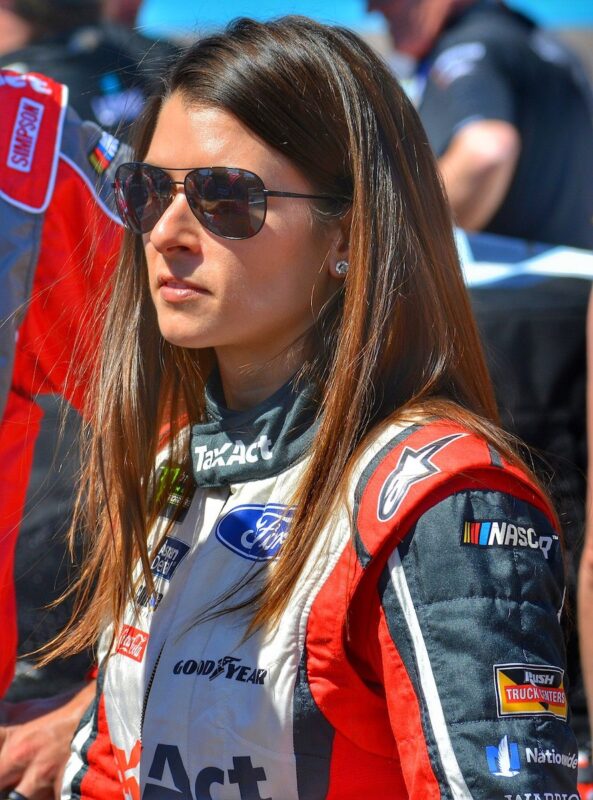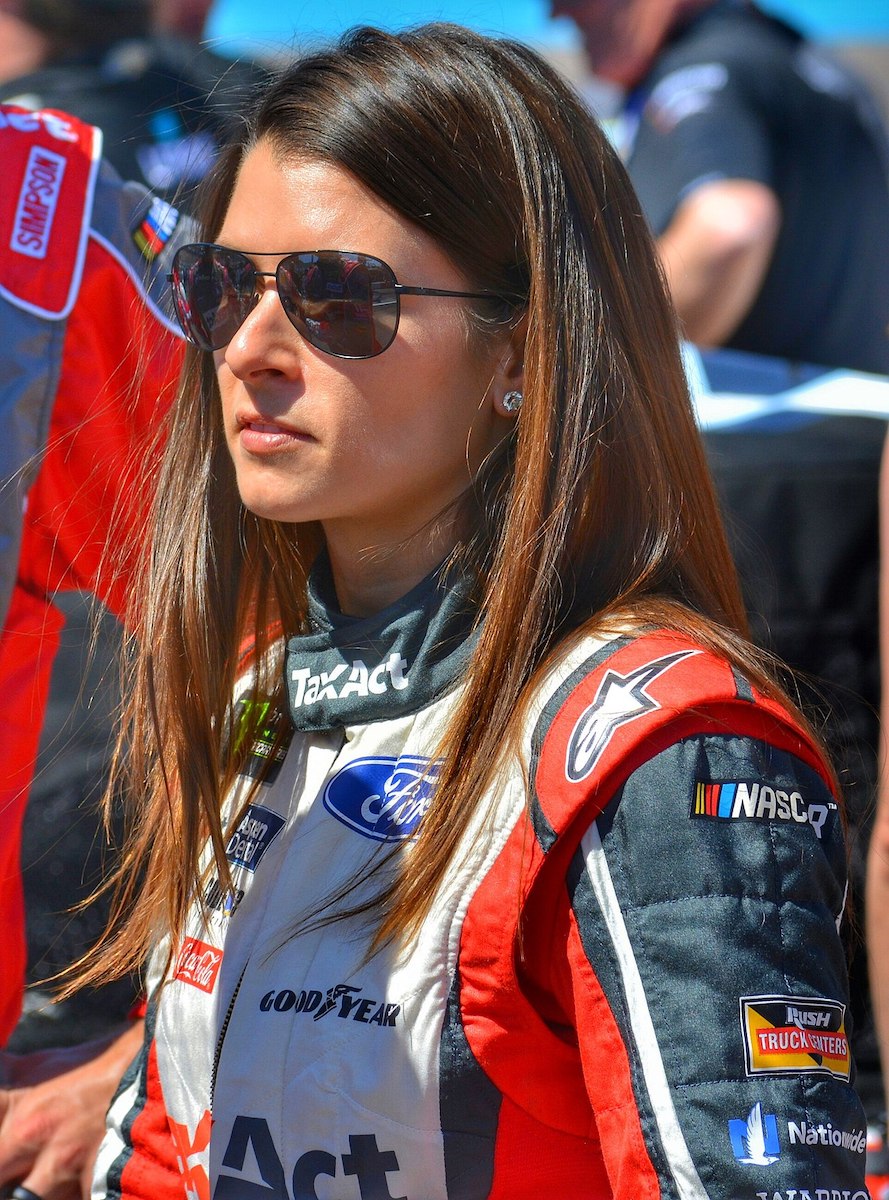 "Give yourself permission to shoot for something that seems totally beyond your grasp."
"I think you have to feel comfortable with your car. You have to go into turn one, every lap, with confidence. You have to be sure of yourself and your equipment."
"No matter how good you are, how brave you are or anything, it comes down to that car so many times. Not every time, but so many times."
"No one wants to hear my perspective on politics, but I think honestly as you get older, you get more interested in it."
"Take those chances and you can achieve greatness, whereas if you go conservative, you'll never know. I truly believe what doesn't kill you makes you stronger. Even if you fail, learning and moving on is sometimes the best thing."
Conclusion
Danica Patrick is a former professional racing driver who broke numerous records, including becoming the first female racecar driver to win in an IndyCar Series race. Although she has since retired from professional racing, Patrick remains a major influence to aspiring racing drivers all over the world. Her pursuits on and off the race track have earned her a net worth of $80 million as of 2023.