Dark humor isn't for everyone. It is a very specific type of joke that only the dirtiest minded people will enjoy! Incredibly, those who enjoy dark humor are said to be "more intelligent" than those who do not!!
In 2017, a group of Austrian neuroscientists ran tests on cognitive processing, and they highlighted the fact that people who recognize dark humor, so humor surrounding death, tragedy, deformity, or handicap on average have higher IQs than those who don't find them funny in some way.
It is said to be linked with not taking the world too critically. Does this excuse it? Well probably not, but it may help you enjoy the 50+ dark humored jokes that are coming your way in this article, so enjoy!
The List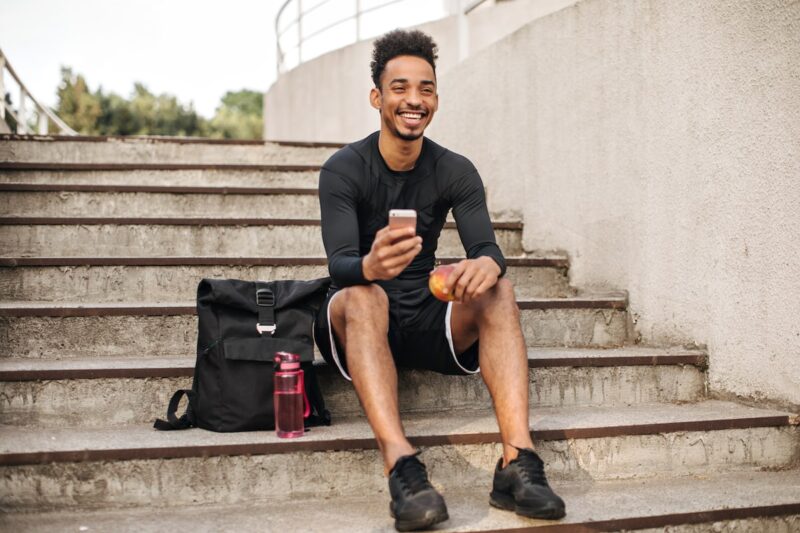 As I become old, I keep in mind all of the individuals I lost alongside the best way. Maybe a career as a tour information was not the suitable selection.
What's pink and dangerous for your tooth? A brick.
The different day, my spouse requested me to move her lipstick however I by chance handed her a glue stick. She nonetheless is not speaking to me.
Siri "Why am I still single?" * Siri activates front camera.
My parents raised me as an only child, which really pissed off my brother.
You're not completely useless. You can always serve as a bad example
Why did the mailman die? Because everybody dies.
What's the difference between a hipster and a hockey player?
A hockey player showers.
Patient: "Where exactly are you taking me, doctor?"
Doctor: "To the morgue."
Patient: "What? But I'm not dead yet!"
Doctor: "And we're not there yet."
When ordering food at a restaurant, I asked the waiter what they do to prepare their chicken.
"Nothing special," he explained. "We just tell them they're going to die."
My girlfriend's dog died, so I tried to cheer her up by getting her an identical one. It just made her more upset.
She screamed at me and said, "What am I supposed to do with two dead dogs?"
Why are friends a lot like snow? If you pee on them, they disappear.
My elderly relatives liked to tease me at weddings, saying, "You'll be next!" They stopped once I started doing the same to them at funerals
Doctor: "I have good and bad news."
Patient: "Give me the good news first."
Doctor: "Your test results are back, and you have only two days to live."
Patient: "That's the good news? What's the bad news?"
Doctor: "I've been trying to reach you for two days."
My grandfather says I'm too reliant on technology. I called him a hypocrite and unplugged his life support.
What did Kermit the Frog say at his puppeteer's funeral?
I'll never forget my Granddad's last words to me just before he died.
"Are you still holding the ladder?"
Man: "I work with animals."
Woman: "That's so sweet. I love a man who cares about animals. Where do you work?"
Man: "I work in the butcher shop up the street."
I have a fish that can breakdance!
Only for 20 seconds though, and only once.
Why was the leper hockey game cancelled? There was a face-off in the corner.
They say there's a person capable of murder in every friendship group.
I suspected it was Dave, so I killed him before he could cause any harm.
When I see the names of lovers engraved on a tree, I don't find it cute or romantic.
I find it weird how many people take knives with them on dates.
The guy who stole my diary just died. My thoughts are with his family.
Give a man a plane ticket and he flies for the day. Push him out of the plane at 3,000 feet and he'll fly for the rest of his life.
A doctor walks into a room with a dying patient and tells him, "I'm sorry, but you only have ten left." The patient asks him, "Ten what, Doc? Hours? Days? Weeks?" The doctor calmly looks at him and says, "Nine"
Why can't orphans play baseball? They don't know where home is.
I started crying when dad was cutting onions. Onions was such a good dog.
I wasn't close to my father when he died. Which is lucky because he stepped on a landmine.
I was in Russia listening to a stand-up comedian making fun of Putin. The jokes weren't that good, but I liked the execution.
Do you know the last thing my grandfather said to me before he kicked the bucket? "Grandson, watch how far I can kick this bucket."
I hate double standards. Burn a body at a crematorium, you're "being a respectful friend." Do it at home and you're "destroying evidence."
A guy walks with a young boy into the woods. The boy turns to him and says, "Hey mister, it's getting really dark and I'm scared." The man replies, "How do you think I feel? I have to walk back alone."
When does a joke become a dad joke? When it leaves and never comes back.
I'd like to have kids one day. I don't think I could stand them any longer than that, though.
I was playing chess with my friend, and he said, "Let's make this interesting." So we stopped playing chess
A blind woman tells her boyfriend that she's seeing someone. It's either terrible news or great news.
Why do tall buildings have lights on top? So the hijackers don't get lost.
There are no Walmarts in Syria, only Targets.
Why is JFK bad at math? He doesn't have the brains to do it.
What's the difference between humans and bullets?
Humans miss John Lennon
My father knew President Bush. They planned 9/11 together.
Where did Lucy go during the bombing?
Everywhere
What's worse than finding a worm in your apple? The Holocaust.
"I'm sorry" and "I apologize" mean the same thing. Except at a funeral.
I bet my friend $5 that he would drown in the lake.
… A bittersweet victory.
Dyslexic man walks into a bra.
How many cops does it take to change a lightbulb? They don't change the bulb, they just shoot the room for being black
I visited my friend at his new house. He told me to make myself at home.
So I threw him out. I hate having visitors.
I have a stepladder because my real ladder left when I was just a kid.
An apple a day keeps the doctor away…
Or at least it does if you throw it hard enough.
FAQs
Is it bad to laugh at dark humor?
While dark humor can be funny, you should always be aware of your surroundings if you are to laugh at something because it could be seen as offensive to others if you laugh at something inappropriate in front of them.
What is dark humor?
Dark humor is a genre of humor that is seen to be offensive by many people and is characterized by often inappropriate, or dark jokes that make fun of difficult situations. Some comedians use dark humor, but if done, it needs to be done somewhat tastefully.
Are there rules to dark humor?
There are very few rules in dark humor, but there are some general guidelines that should be followed, these are:
Nothing is off limits
Don't refer to yourself or your own life, they are not relevant when it comes to dark humor. The jokes need to be about something or someone that many people know.
Don't repeat jokes, dark humor is meant to take people by surprise and shock them, so repetition of a joke will greatly diminish its effectiveness.
Is dark humor a sin?
It depends on your beliefs and how steadfast you are in them. Typically, mocking things that are taboo would be seen as wrong or sinful in many eyes, but it is all subjective.
Who invented dark humor?
The term dark or black humor (humor noir) was coined by the Surrealist theorist Andre Breton in the 1930s while interpreting the writings of Jonathon Swift.