Last Updated on August 3, 2022
When we say 'love and marketing' and 'dating profile tips', it may sound strange at first. Should love find its way naturally? Well, not all the time. Some light marketing tips applied for content online can have a direct connection to your success on a dating website. Especially considering there were 44.2 million users on online dating services in 2020 in the US alone.
People create profiles hoping their perfect partner will find them (or they will find one). But in order to be noticed, it's not enough just to have an account. You should stand out with a wholesome profile that will appeal to the right people. For that, you need good pictures, the right information with the right packaging and structure, the proper tone, timely updates, and more.
This is just what SEO (search engine optimization) content writers go through when they want to create content for the perfect web page. They research the market and their competitors, put information in a creative way, optimize it with the right search terms, add engaging visuals, and keep the atmosphere light.
Let's consider this comparison for the 10 minutes you'll approximately spend reading this article. We promise, by using these tips for a dating profile, you'll find yourself surrounded by candidates you can actually consider!
Keep in mind that these are universal dating profile tips for guys, girls, and non-binary folks!
#1: Improve Your Bio Content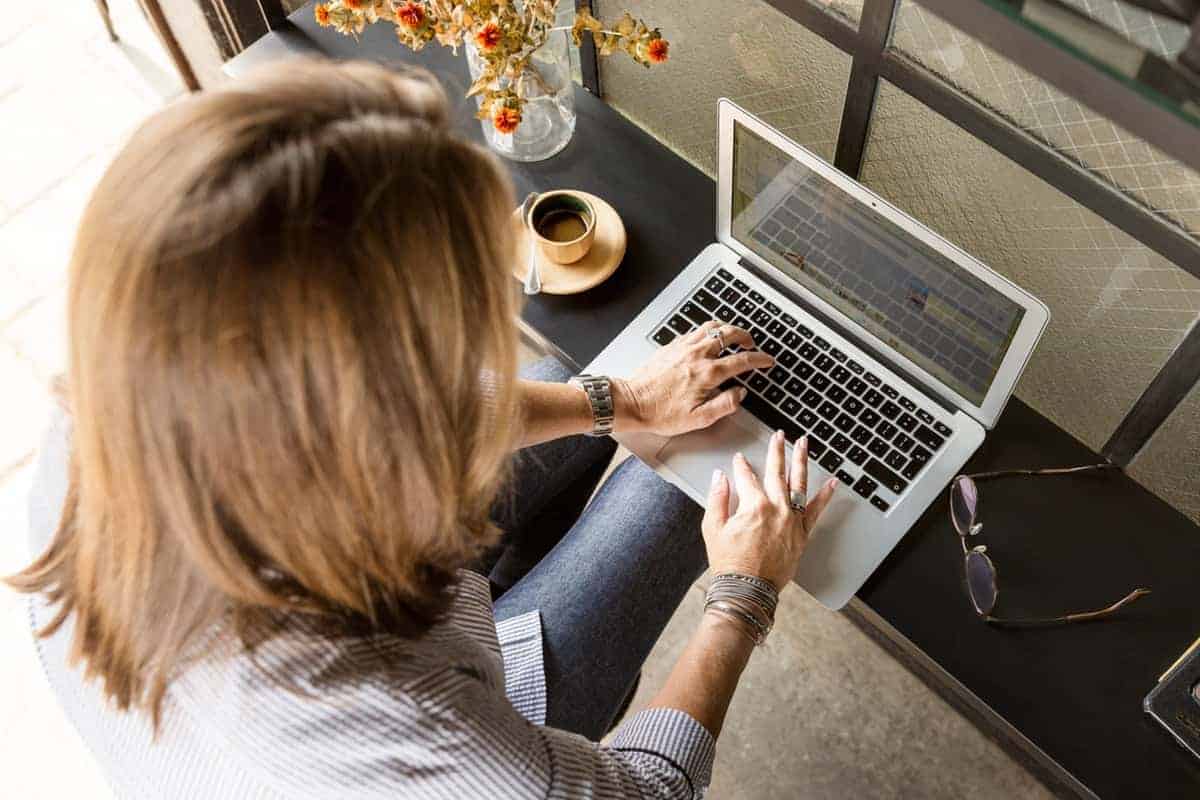 The best dating bio starts with a strong message. It's creative and concise, yet includes everything interesting and peculiar there is to know about you. So, before looking for more tips for an online dating profile, make sure your bio is perfectly optimized.
Here are some suggestions:
Uniqueness – think about how you're different from the rest. Here is where marketing with a UVP (unique value proposition) enters the picture. What's your UVP? What makes you special and worth communicating with more than 'the competition'? Imagine you're creating a gorgeous, native ad about yourself.
Keywords – you may have heard about websites using keywords to boost online visibility as they match the search queries of Internet users. If not, that's okay. Using such keywords for your dating profile and social media can help you build a personal brand and stand out in the search results on your dating website.It's not always a competition if you're looking for true love, but matching the search query of your potential partner will make the wait shorter. To research the keywords, you can go straight to Google Search and type the phrases you want to check or use special tools like a keyword suggestion generator to enhance the semantic core of your query list. Of course, this is a pro tip, but it can help you stand out.For instance, some of the most popular keywords for all genders are 'looking for a serious relationship' or 'I want a serious relationship.' You can see how often these queries are searched for in Google in the screenshot below (Search Volume column).
So, apply SEO practices like keyword usage and calls to action to create a personal brand. Something along the lines of, "Liked what you read? Then DM me ASAP!" won't hurt.
Humor – a little wit in your profile never hurts. If you enjoy humor, share it in your bio. You can include inside jokes connected to your hobbies. Try not to make your bio universal since you're trying to reach a certain type of person. If they know what you're joking about, they are more likely your type.
Conciseness and clear info – don't forget to include facts about you. To get an idea of who you are, people need some clear information that doesn't look like a 300-page autobiography.
#2: Use Proper Pictures
A good dating profile intro only works well with great pictures.
It's not like you have to pay for a professional photoshoot (although it's not a bad idea), but posting good pictures will get you much more attention and options to choose from.
Here are some effective photo recommendations:
Choose great lighting – when a person's face isn't visible in all the shadows, it means the person is hiding something, which is no good.
No sunglasses and covering your face – same reason, different mistakes. Not all Instagram and Pinterest ideas for stylish photos are suitable for online dating website profiles.
Avoid choosing a selfie for the main picture – this sounds weird, but having a photo taken by somebody else means people take time to engage with you and help you, which gives you social proof, sort of like a product review. See, there's marketing stuff again!
Show your personality – don't over-pose as if you're shooting for Vogue, but try to show the good features of your personality through the pictures.
No group photos – this might be another way to showcase social proof, but it's not when it comes to dating profile tips. It may be difficult to find you in a group photo, not to mention your friends and/or family may not want to be featured on a dating website.
Add more pics – you can add more pictures to your profile to show more sides of you (both physically and character-wise). You can also add your Instagram profile if the platform allows it. But be careful about who slides into your DMs.
#3: Include Your Criteria for a Partner
When you register on a dating website, you must have some criteria for what you're looking for. If not, think about it right now. Let's meditate:
Take a deep breath and close your eyes.
Imagine your understanding of a perfect couple.
Look at the person you're standing near.
Imagine the slightest details of their appearance.
Think about their character features and the atmosphere they bring.
See how you feel near this person.
Be there for about 5 minutes, just taking in that energy.
Take a deep breath and open your eyes.
Write down a list of the qualities your perfect partner has (you don't have to share it, so don't shy away from anything).
A clear picture in your head will help you figure out what you want in a partner. Now, sum all that up in a set of criteria and add them to your profile. You can write it in a creative way to avoid sounding like a committee at a beauty pageant.
#4: Keep a Positive Tone
Witty dating profile examples with a positive tone always win the game. While some dark humor is totally acceptable, you want to have a more appealing profile and try to keep it positive.
So, instead of mentioning what you hate from the very beginning, maybe start with what you love and what your intentions are.
Choose your tone and be consistent with it throughout the entire profile. This will help searchers form the right mental picture and understand whether you can get along or not.
#5: Update Your Profile
Your bio for a dating site has to be updated every once in a while. If your hobbies change or something else in your life is different from the time you registered, make an update. It can even be the criteria for your partner; nobody's expecting you to want the same type of person in your life for years.
People change and it's fine. But what isn't fine is feeding potential candidates old information about stuff you're not interested in anymore. Imagine what the conversation would be like.
We've all had terrible experiences with businesses we wanted to buy from. Their phone didn't work, their Facebook account was non-existent, and the website was updated 3 years ago. The only solution was to leave the site and look for another one.
Same with dating website profiles.
#6: Be Honest and Authentic
The perfect way to be unique is to be yourself. It's very easy and should be effortless. Just let yourself go and get rid of any stereotypes. You don't want to have a relationship where you have to act a certain way all the time, right?
You want one where you both can be yourselves, free and in love.
So, if you don't like dogs, don't write that you do just because such people are considered kind. If you don't enjoy classic romance, don't write that you love evening walks on the beach under the moonlight. Be yourself because it is the only way you can find a true love that will appreciate you for who you are.
If you're not authentic in your profile, it will be very noticeable during a conversation. Just like when you read an excellent product description with all the 'no animal testing', 'eco-friendly' claims only to find out the product contains tons of plastic.
Proper self-marketing is key!
#7: Verify Your Profile and Add Badges
This dating profile bio tip depends on the service you're using but, for safety reasons, you should seek ways to verify your profile. Most platforms allow you to filter non-verified profiles from the search, which means that no matter how great yours is, if it's not verified, you may not appear on the results pages for most people.
We also recommend switching on this filter if it's available for the sake of safe online dating.
As to the badges, it's a feature that enables you to add hobbies, statuses, etc. near your photo, bio, or somewhere else on the profile page. For example, if you have a dog or love dogs, you can add it as a badge with a paw. If you have some habits like smoking (or if you don't and are strongly against it), there may be a badge for that as well.
There's even a vaccination badge you can use to inform potential candidates that you're healthy and COVID-free!
This feature may be shown as 'prompts' as well, where you can write keywords for your hobbies and what you do for a living.
Summary: Use a Combination of Dating Profile Tips
A photo without a bio won't work well. Same for a bio without a photo. This is the easiest example of the use of these online dating profile tips in a combo. Even if it's just a game for you and you just want to see what's going to happen, take your time to create a wholesome, positive profile that shows your real self.
Who knows, maybe this 'game' will end up with you marrying that perfect partner from your meditation! Anything can happen, especially if you put a little effort into it. If this works out, you're going to find someone very special in your life.
And if not, you're going to learn a little bit about personal branding, which may help you in the future with things related or not related to dating.