Who Is Dave Winfield?
David Mark Winfield is an American retired Major League Baseball (MLB) player who currently serves as the special assistant to the Major League Baseball Players Association's executive director.

Winfield played college baseball for the University of Minnesota Golden Gophers. During this time, he was also a promising basketball player. However, he gave up his basketball ambitions and decided to focus on baseball.

After a fairly successful college career, Dave Winfield made his MLB debut on June 19, 1973 following his selection in the first round by the San Diego Padres. Winfield played with the Padres until 1980, after which he joined the New York Yankees. He left the Yankees in 1990 and went on to play for the California Angels (1990–1991), Toronto Blue Jays (1992), and Minnesota Twins (1993–1994), before his eventual retirement at the Cleveland Indians in 1995.

Winfield played as a right fielder throughout his professional baseball career.
Quick Facts
| | |
| --- | --- |
| Full Name: | David Mark Winfield |
| Popular Name: | Dave Winfield |
| Gender: | Male |
| Birth Date: | October 3, 1951 |
| Age: | 61 years |
| Parents: | Frank Charles Winfield and Arline Vivian Winfield |
| Siblings: | Stephen Winfield |
| Birth Place: | Saint Paul, Minnesota |
| Nationality: | American |
| Ethnicity: | African-American |
| Education: | Saint Paul Central High School and the University of Minnesota |
| Marital Status: | Married  |
| Sexual Orientation: | Straight |
| Wife/Spouse: | Tonya Turner |
| Children: | David Winfield, Shanel Winfield, and Arielle Winfield |
| Dating: | N/A |
| Net Worth: | USD 12 million  |
| Source of Wealth: | Baseball Salary, Endorsement Deals, and Other Ventures |
| Height: | 6′ 5″ (1.98 m) |
| Weight: | 99 kg; In pounds: 218 lbs. |
Early Life
Dave Winfield was born on October 3, 1951, in Saint Paul, Minnesota, to Frank Charles Winfield and Arline Vivian Winfield. His parents separated when he was only three years old. Following the divorce, Winfield and his older brother Stephen were subsequently raised by their single mom.

Dave Winfield took an interest in sports at a fairly young age. During his high school years, he was a formidable baseball and basketball player.
College Career
Dave Winfield graduated from Saint Paul Central High School and proceeded to the University of Minnesota in 1969 on a baseball scholarship. Winfield continued honing his baseball and basketball skills in college. He inspired the Minnesota Golden Gophers to a couple of historic wins, including winning a Big Ten Conference basketball championship.

Winfield's college career also included playing for the Alaska Goldpanners of Fairbanks from 1971 to 1972. He emerged as the most valuable player (MVP) in 1972. The following year, he was voted the College World Series most valuable player.

Winfield eventually decided to give up his other athletic interests and focus his full attention on baseball.
MLB Career
Dave Winfield had already established himself as a formidable athlete by the time of his college graduation. He became a subject of bidding wars, with up to four teams in three different sports showing an interest in drafting him.

On June 19, 1973, Dave Winfield was drafted by the San Diego Padres in the first round, emerging fourth overall. Winfield played with the Padres until 1980, when he became a free agent.

In 1981, Winfield signed a $23 million, 10-year contract with the New York Yankees. He spent his next nine years at the Yankees before being traded mid-1990-season to the California Angels.

Dave Winfield spent the remainder of his professional baseball career playing for the Toronto Blue Jays (1992), Minnesota Twins (1993–1994), and the Cleveland Indians (1995).

The following are some of the awards and recognitions won by Winfield over the course of his baseball career:

• 12 All-Star Awards (1977–1988)
• World Series champion (1992)
• 7 Gold Glove Awards (1979, 1980, 1982–1985, and 1987)
• 6 Silver Slugger Awards (1981–1985 and 1992)
• Roberto Clemente Award (1994)
• NL RBI leader (1979)

In 1996, Winfield became a studio analyst for the new Major League Baseball on Fox. He later returned to the San Diego Padres in 2001 as an executive vice president cum senior advisor. He served in that position until 2013.

In 2006, Dave Winfield collaborated with conductor Bob Thompson in creating The Baseball Music Project, a series of concerts aimed at celebrating the game of baseball. Winfield was the project's host and narrator.

On March 31, 2009, Winfield became a sports analyst on the ESPN program Baseball Tonight. Later that year, he became a special assistant to MLB Players Association Executive Director, Tony Clark.
Dave Winfield's Net Worth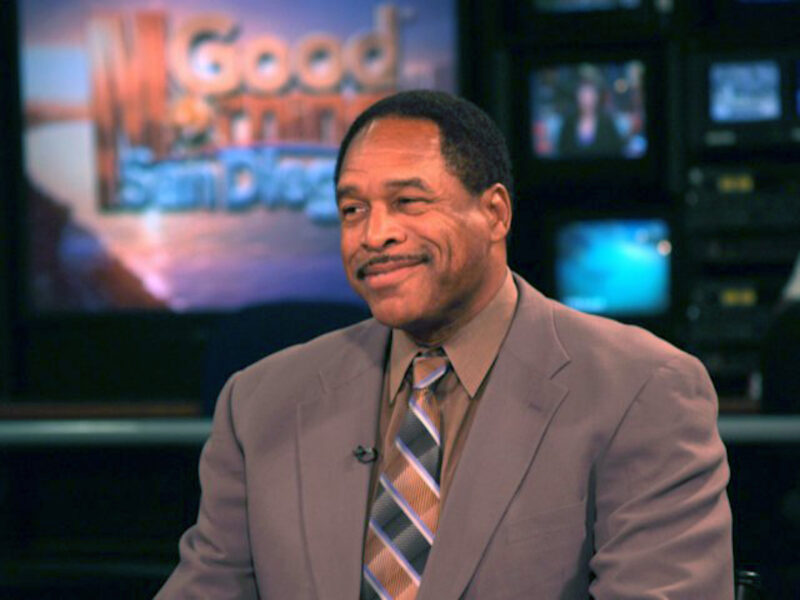 As of 2023, Dave Winfield had a net worth of $12 million. Winfield has earned almost his entire wealth from baseball-related endeavors, which include salaries, signing bonuses, and endorsement deals. Winfield's $23 million, 10-year contract with the New York Yankees made him one of the highest-paid players at the time.

Even in retirement, Winfield has kept close touch with baseball. He has landed several sports analyst jobs and reportedly earns huge paychecks from these gigs.
Lessons from Dave Winfield
1. Cast your net wide

By the time of his college graduation, Dave Winfield was considered one of the most prolific athletes. He was drafted by up to four teams in three different sports.

2. A jack of all trades is a master of none

Although Winfield was skilled in both baseball and basketball, he chose to throw his full weight behind baseball. He probably reckoned that it would be difficult to pursue two different athletic careers concurrently and succeed in both.

3. Patience is a virtue

Dave Winfield did not become an overnight star after signing with the San Diego Padres. He waited patiently for an opportunity to present himself. In 1977, after spending four years with the Padres, Winfield made his debut All-Star game appearance at the York's Yankee Stadium. He performed exceptionally well and burst onto the national limelight.
Famous Quotes by Dave Winfield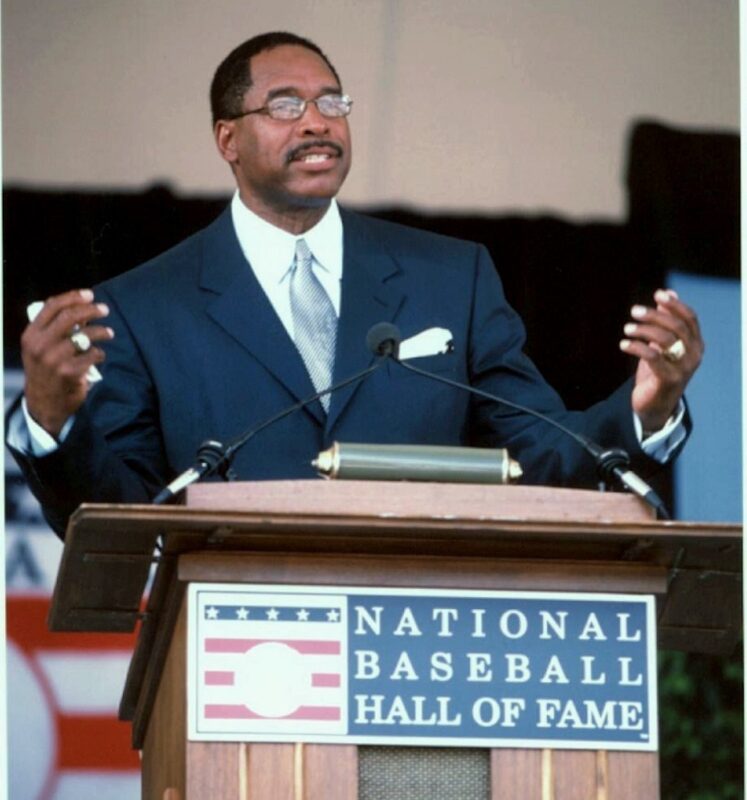 "Everyone has a breaking point, turning point, stress point, the game is permeated with it. The fans don't see it because we make it look so efficient. But internally, for a guy to be successful, you have to be like a clock spring, wound but not loose at the same time."
"Good hitters don't just go up and swing. They always have a plan. Call it an educated deduction. You visualize. You're like a good negotiator. You know what you have, you know what he has, then you try to work it out."
"I never had to cheat, I get them with what I got."
"I'm just glad to get off three-hundred ninety-nine (career home runs). It sounds like something you'd purchase at a discount store."
"The only players that are having fun are those having a good year, feasting on pitching or blowing down hitters and garnering all the adulation that goes with it. But, if you're not hitting or not throwing well, or are injured, you better look for fun someplace else."
Final Word
Dave Winfield is a former professional baseball player who spent his 22-year MLB career playing for a total of six teams. Winfield was considered one of the most prolific athletes of his generation and is one of the only six players ever to have been drafted by three different professional teams. His current net worth stands at $12 million.