Last Updated on March 2, 2020
For decades now, the MBA degree has been considered the best degree for any aspiring entrepreneur to focus their efforts on. But while the MBA is still a valuable degree, it is rapidly beginning to feel outdated in the face of a changing world. The business landscape of the future is one where multidisciplinary graduates will thrive.
Electrical engineering is the kind of degree that opens lots of doors and gives graduates plenty of options.
Below are some of the reasons we think this degree is going to be one of the most popular for future entrepreneurs.
There Are Lots Of Potential Career Options
Any degree should, you would hope, open up more employment opportunities for graduates. Some degrees are clearly designed to funnel graduates into a very specific role or field, but then there are degrees like electrical engineering that open up new doors left, right and center. There are innumerable potential career pathways that electrical engineering graduates can pursue, below are three of the most common choices.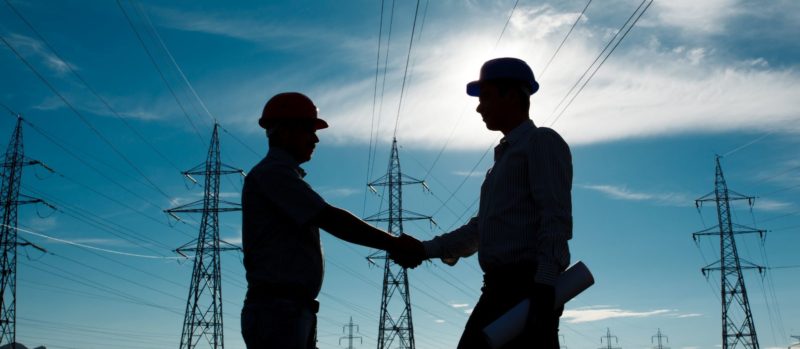 For some jobs, there is a single qualification that everyone who wants to work in that role will have to earn before they are able to do so. In other cases, people who want to work in a particular profession or field will need to earn any one of a number of different degrees, or they will need to earn a basic main degree before going on to specialize in a specific area of that industry. When it comes to working in the energy sector, there are potential jobs in a diverse range of disciplines
For example, those who want to be actively involved in formulating and administering energy policy may well want to pursue a degree in politics and or city planning and engineering. Alternatively, if you want to be more behind the scenes and help to direct the underlying science that we use to decide our energy policies, you might be better suited to studying physical science, perhaps even climate science.
Electrical engineering is one of the less popular pathways into the energy sector, yet the work that electrical engineers do is absolutely essential to the healthy functioning of the industry today. Electrical engineers are responsible for designing, maintaining, and possibly even overseeing the construction of the essential infrastructure needed to generate, store, and deliver energy to where it's needed.
The modern healthcare industry is built upon the work of a multitude of different disciplines. Doctors and nurses today rely heavily on various pieces of technology to assist them in the simplest and most complex of their daily duties. The market for medical devices is continuing to grow at a prodigious rate and it is hard to envisage a situation where we move away from technology-based solutions to common medical challenges.
It is quite amazing that we are able to design and build medical devices that are safe to implant into patient's bodies and which can pick up some of the slack when their own mind or body isn't responding in the way we want it to. Generally, though, the people who know how to design good, reliable electronic devices are not the same people who understand the ins and outs of implanting foreign objects in the body.
In order for a medical device to make it to market, there is a long road that begins with someone identifying the need for the device and suggesting a design. From that point on, electrical engineers have to work closely with doctors, surgeons, and a number of other professionals to ensure that the devices they are designing are as safe and effective as possible.
If you are envious of your friends who work in the healthcare field and the level of job satisfaction they are able to derive from helping other people, you should consider applying your own skills and knowledge to the healthcare industry. Pursuing a degree in electrical engineering is just one potential avenue through which you can begin working in healthcare, even if you don't have a background in medicine.
Automation is one of those words that get thrown around so much that it has all but lost meaning. For some people, automation means a robot stealing their manufacturing job, for others, it means having automated systems in place to handle daily administrative tasks. However, neither of these really captures the importance of automation to modern society, nor the degree to which it is now present in our lives.
Perhaps the most obvious example of the potential power of automation can be seen in the driverless cars that are currently being developed by Alphabet, Google's parent company. Driverless cars are not just a convenience invention, they are a technology that could significantly improve the safety of our roads and reduce the rate of accidents and fatalities. Of course, there are a number of advances that we are yet to make if we are to have autonomous decision-making on par with that of a human driver.
More broadly, the field of robotics is evolving to incorporate the advances in AI and machine learning that underpins autonomous vehicle technology. For example, Boston Dynamics, a robotics business with close ties to MIT, has been working on animal-like autonomous robots for some time now. Boston Dynamics envision, for example, a robotic rescue dog that can locate and transport survivors buried in the rubble following an earthquake or building collapse.
Naturally, the robotics industry can't continue to grow and advance without a steady stream of trained and talented electrical engineers. Robots may well one day be as ubiquitous in the workplace as the smartphone or laptop is today. There isn't a single industry out there that could not benefit from the introduction of specialized robots in some way.
These are just three of the most obvious career paths for an electronic engineer to take. One of the best things about choosing to study for a degree in electrical and computer engineering is that it is the kind of degree that enables you to begin down one career path before making a switch further down the line. The experience that you gain working as an electrical engineer in one industry will often still be applicable to other engineering jobs in completely different industries.
Electrical Engineers Can Make A Real Difference to People's Lives
Science and engineering can often seem like abstract, academic curiosities. We all know that we benefit from technological developments, including advances in engineering, but few people ever give any serious thought as to exactly how advances in these fields continue to shape our lives. On the surface of it, it might not seem as if there is a tremendous amount of scope for altruism and helping other people in the electrical engineering industry, but nothing could be further from the truth.
There are plenty of opportunities for electrical engineers to play a pivotal role in improving people's lives.
Improve mobility and quality of life:
One of the most active areas of research modern electrical engineering concerns mobility devices and how we can improve them. There are millions of children and adults around the globe who have limited mobility or no mobility at all. This presents a serious challenge for doctors and medical device manufacturers who want to do all that they can to ensure that patients have the best quality of life possible.
The importance of mobility devices to what modern electrical engineers do can be seen in the proliferation of degrees like this one from Kettering University through their Kettering University Online school. Studying online is a great option for anyone who wants to keep their tuition costs down, or who wants the option of completing their studies on a more flexible timescale. You can also study online while you continue to work at another regular job.
Kettering's Master's in Electrical Engineering gives students the option of specializing in advanced mobility applications.
Keep emergency workers safe:
We touched on this earlier, but another of the most active areas of research for electrical engineers is in safety technology for emergency and rescue workers. First responders on the scene of a major natural disaster or man-made tragedy are often at significant risk themselves. Only recently, a team of rescue workers in Turkey was buried by an avalanche while digging through the snow for the survivors of a previous incident.
Technology that enhances the mobility and strength of rescue workers could make a significant difference in our ability to respond to many difficult scenarios, including earthquakes, floods, and avalanches.
Learn Skills That Are Useful Throughout Your Life
As with any university course, you will learn numerous general skills over the course of your studies that will be applicable across your life.
Organization: In order to succeed at university, you need to be able to study independently and keep yourself organized. As you transition into a professional role in the industry, you will also find that good personal organization is essential.
Problem-solving: no matter what specific role you work in, electrical engineers need to solve problems and identify solutions on a daily basis. Where no solution exists, engineers are the right people to establish them.
The field of electrical engineering is not just for geeks and nerds. As with any science or engineering degree, you will need to be good with numbers. However, once you have graduated, you can choose to work in just about any industry or setting with unique opportunities to help other people.