Last Updated on March 8, 2022
Trying to cross the ocean on a pedal boat might be a crazy adventure, but it's certainly not the most efficient way to travel.
The same goes for business tools. Many business people prefer to do things the way they're used to, while in reality there are more efficient ways to get things done.
This write-up all about getting this done – many, well and quickly.
Here are five design tools that are beneficial for any design business that wants to grow and accomplish more.
Duda website building platform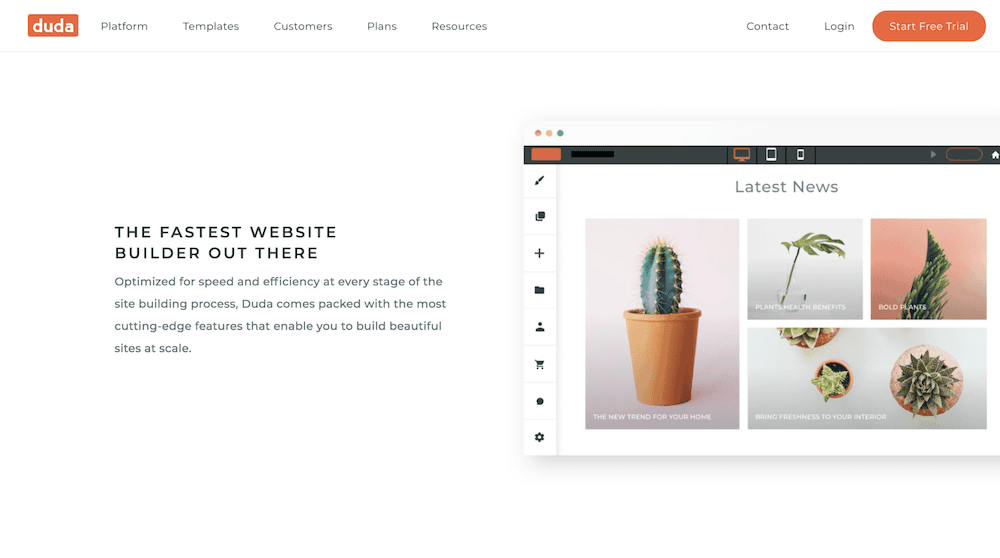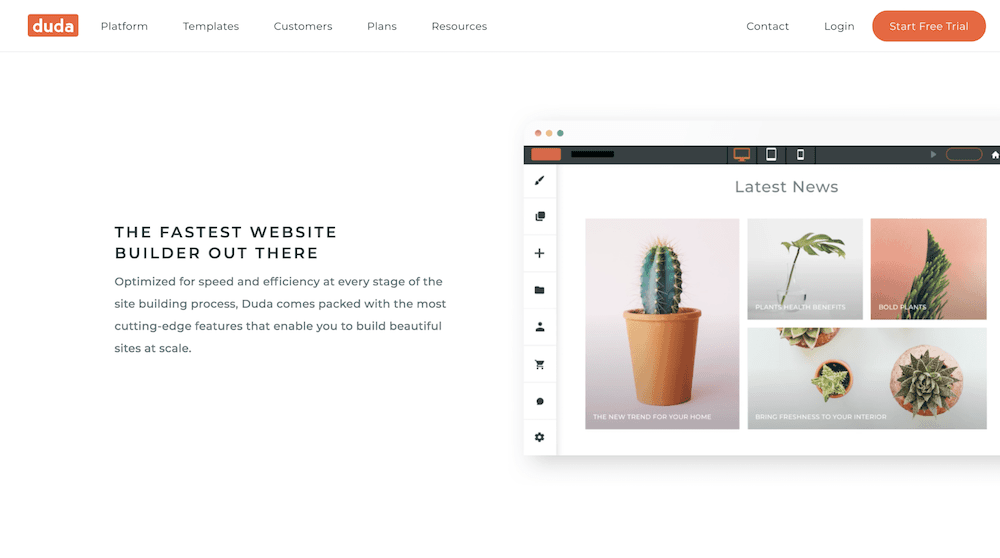 We've grown to expect that most third-party tools sacrifice convenience for functionality, but that's not the case with Duda.
Duda's website builder powers more than 12 million websites online. It enables you to build beautiful webpages quickly and at scale. Made with agencies, publishers and hosting companies in mind, Duda is one of the most credible white label solutions out there.
It has a convenient drag and drop interface, ability to add custom code and features, rich ecommerce support, beautiful templates, many custom widgets and is known to be a great website builder for best quality desktop, mobile and tablet experience. In fact, it's the only Google Preferred website builder that meets all Google PageSpeed requirements.
Duda also makes teamwork and collaboration easy with the integrated client and team management tools. They allow agencies to set various permissions for both clients and team members. It's particularly convenient if you or your client hire a new designer, blogger or store manager.
With these and many more extra tools and features, Duda is a powerful tool for any store owner, designer or web agency. You can get a website for less than $10 per month, and the annual subscription fee is $249.
Bizness Apps
Just like Duda assists with delivering top-notch websites for everyone's needs, Bizness Apps does the same in the mobile apps dominion.
Bizness Apps aims to help small businesses make beautiful and functional apps for iOS and Android. It's a DIY solution with an integrated content management system and secure app hosting service provider. Thus, it's not the best option to make apps for recreational or personal use, but an excellent tool for agencies looking to augment their clients' mobile presence.
Some of its core features include mobile ordering, instant messaging, reviews, app user loyalty programs, and other cool third-party integrations. You can also make use of many industry templates, premium add-ons, multi-language support, groups management, app analytics, push notifications, ecommerce integrations and more.
Bizness Apps reseller program allows agencies to grow and serve multiple clients at scale. The single app plan costs $99 per month, while full access reseller partner program costs $3000 annually.
Sketch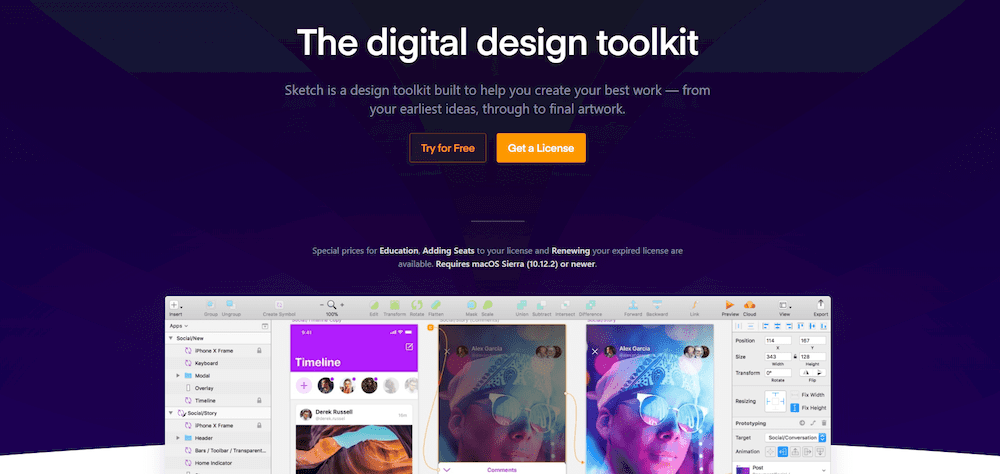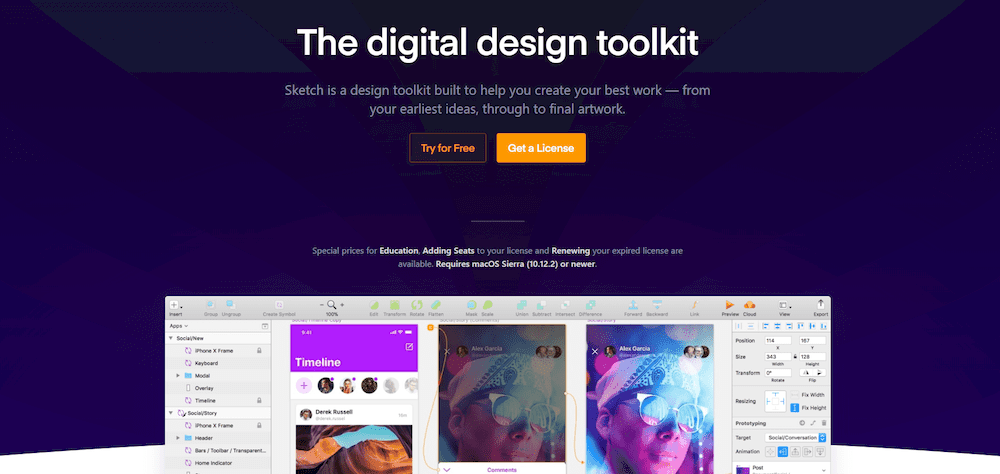 Sketch is a must-have tool for every designer and agency. Who would've thought that a group of designers from Hague will give Adobe a serious run for their money?
While Photoshop is a photo editing tool that was adopted by the vast majority of UI designers for their needs, Sketch was intentionally designed to fill the existing void.
It is the ultimate toolkit for the designer agencies. It makes sharing all design assets accessible and just works out of the box. Intuitive interface, numerous design templates, cloud collaboration tools and powerful community-built plugins make designing and presenting work for colleagues and clients more comfortable. Everything from ideation to realization can be done in Sketch.
All in all, Sketch is an easy to use designer-centric service that streamlines design processes for most designers and agencies. Also, it costs just a fraction of its competitors price – only $99 for a yearly subscription.
OmniConvert
OmniConvert is not so much about growing your design business, but more about making sure that what you do works at its best. Let's be real – the number one goal of most companies (if not all) is to make money.
OmniConvert is a conversion rate optimization (CRO) software that helps you to do precisely that. Some of its fundamental features include user surveys, A/B testing, personalization studies, overlays and advanced segmentation engine.
There are two ways how OmniConvert can be used: you can use it yourself or hire the OmniConvert team to do it for you.
A case study conducted during the Samsung Galaxy S6 introduction displays how effective OmniConvert CRO can be. In the period of two weeks, the company managed to increase revenue by 26% and prolonged the visit for 60% of users.
Of course, your agency may not be on the Samsung level (yet), but a practical CRO service can help you to design better websites and stand out from the competitors.
OmniCovert offers a free trial to explore its capabilities. And if you like it, you can get a flexible paid plan for your agency afterward.
Canva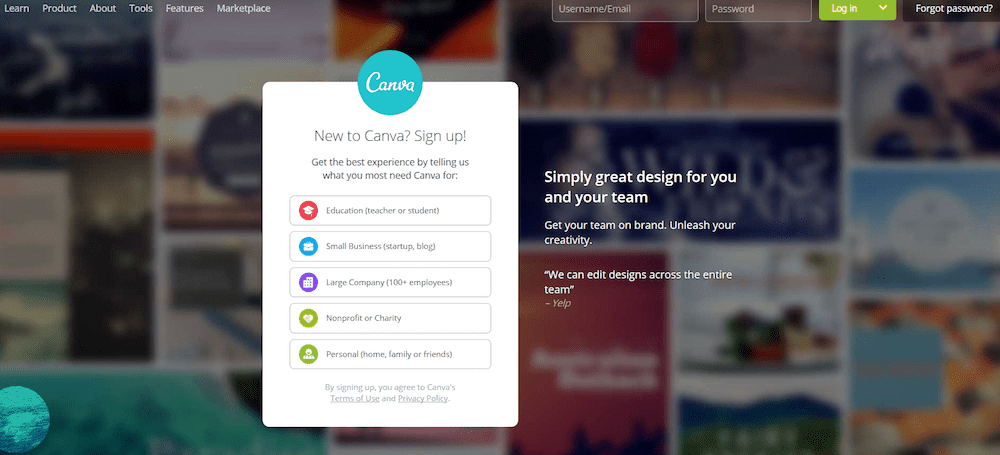 Canva is a simple yet powerful graphic design tool for ebooks, posters, social media images, tickets, ads and all other needs of your agency.
Besides that, you can create beautiful infographics, logo's, business cards, reports, banners and even organization charts just with a few clicks. It also has integrated team collaboration features, a brand section for your brand style and thousands of templates for everyone's taste.
The main argument against Canva is that it's quite basic and cannot be used for advanced design tasks. That's true. It's tailored for people who have no graphic design skills, but it's loved by many designers as well.
It's a great alternative if you're looking to save time and create beautiful images in bulk.
All in all, Canva helps you to save time, costs, gives access to truckloads cheap illustrations and photos and is super easy to use and collaborate. Its premium version costs less than $13 per month per person.
Building business at scale has never been more straightforward. Make use of what's available and reach for the stars!