Last Updated on January 24, 2023
Digital resources are everywhere nowadays. Whether it's a stock photo or an animated illustration, you don't need to look far (or for hours) to find what you need. But this can be a double-edged sword, too.
On one hand, you're confident that you have a vast ocean of websites to get digital resources from. So sometimes, you may even put off searching for that vector image, simply because you know you can always find a site that offers it. On the other hand, once you sit down and begin doing the project, you're surprised that it took you half an hour to stumble upon exactly what you need.
This is where having a go-to site comes in handy. No more wading through mediocre online elements that just don't deliver the minute you unzip them. Get everything you need – and more – from just one website, quickly and easily.
Introducing Design.dev: your one-stop site for high-quality digital resources.
What is Design.dev?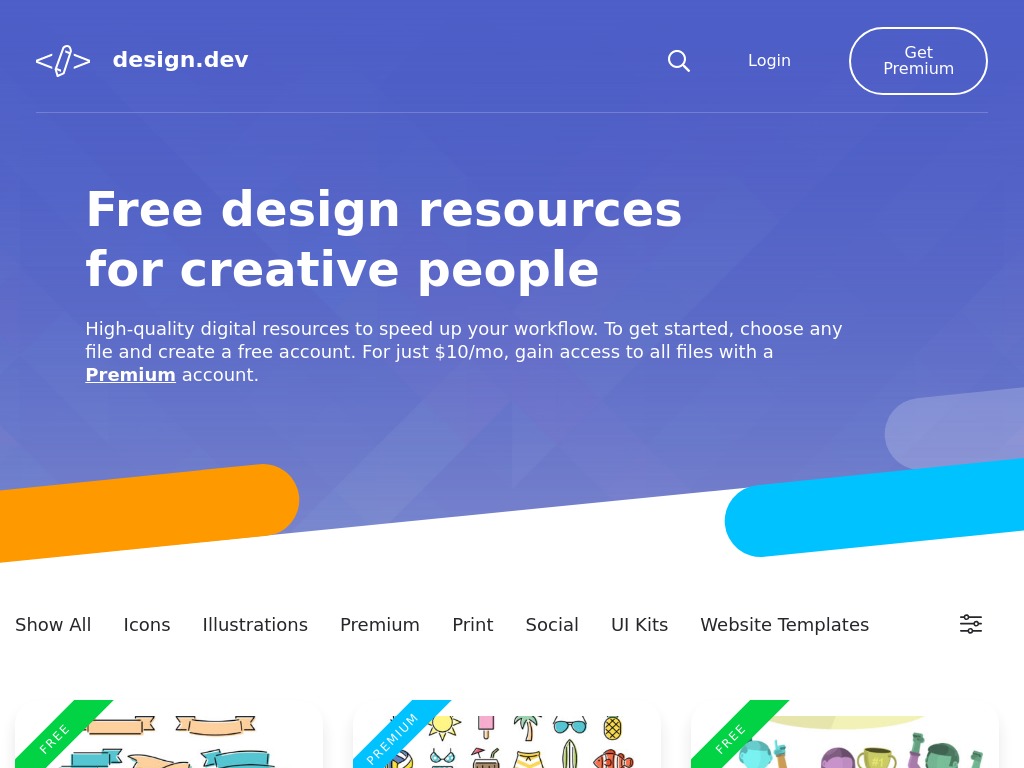 Design.dev is a website offering FREE high-quality digital resources intended to speed up your workflow.
Need cute icons for your client's site? On the hunt for cute stickers to print and paste to your scrapbook? Are you an educator in search of fun illustrations to add to a learning module? Worry no more – Design.dev has all this and more.
Design.dev offers a carefully curated selection of all kinds of digital resources for anyone: from the hardworking creative to the talented hobbyist. If it's for a creative pursuit, they would definitely have it.
Signing up is FREE and is as easy as 1-2-3. You just need an email account and a password. Once you're in, you can download their FREE assets with CC0 licenses for personal and commercial uses.
Interested in their Premium content? Sign up for Premium membership for only $10 each month and enjoy not only premium digital resources but also unlimited downloads of all creative digital assets! This is a special introductory price for early adopters. Should things change in the future, don't fret – you will remain at $10 because you got in first!
New content is added regularly, so make sure to bookmark their website to remain updated.
How To Use Design.dev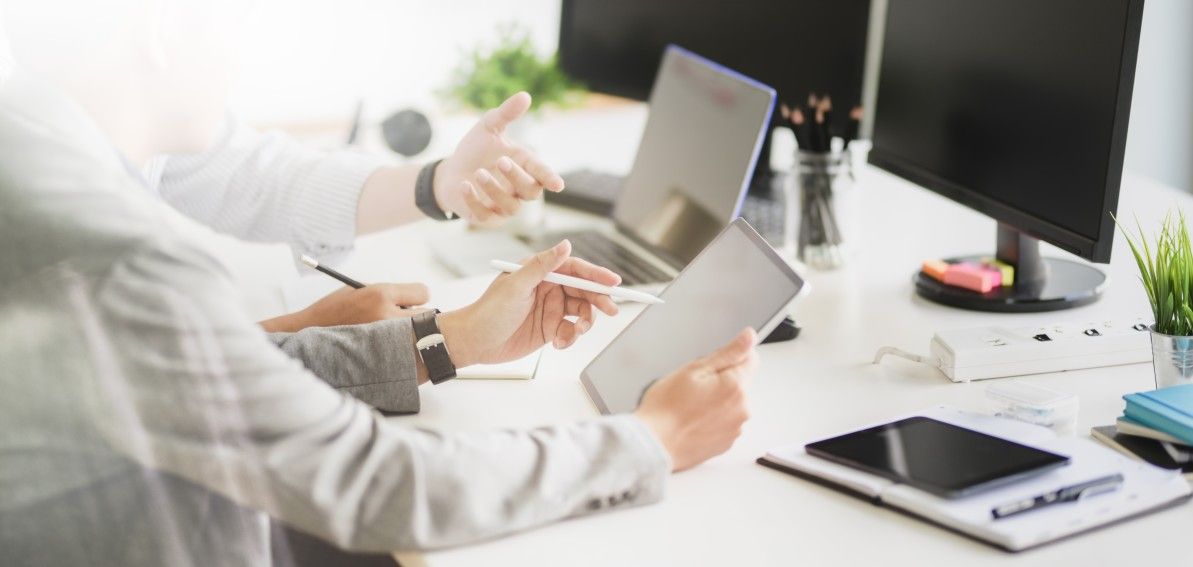 Before you can enjoy FREE exclusive content you can only get from Design.dev, you need to sign up first.
This process is fast and easy:
Register for a NEW account by typing in a username, email, and password.
Click Register and wait for the website to automatically log you in.
You're now logged in and ready to download your first digital asset!
That's it! Three easy steps and you should be able to access their digital resources in no time at all.
From their homepage, you can browse their latest offerings on anything from flags and banners, vector packs, illustrations, templates, website kits, and more. Look out for the FREE and PREMIUM tags.
Once something awesome catches your eye, click on it to check on the details. It should show you image previews, file size, as well as the quantity and file format of the asset. There will be indicators so you can see if the content would be compatible with either Photoshop or Illustrator, or both.
When you're ready, just hit Download! Free members can only get free assets. So if you're eager for Premium digital resources, sign up for Premium membership to get your hands on that lovely top-rated content.
When to use digital resources?
You may be asking yourself: 'why even download digital resources at all? There's so much stuff on the Web.'
Imagine creating a scrapbook of your summer holiday. You're out there cutting photos, adding glitter, and pasting magazine cut-outs to make the page look more fun and festive. You may even write short quotes or text, to help you remember particular photos.
The same method applies to modern-day projects, like making websites or corporate presentations.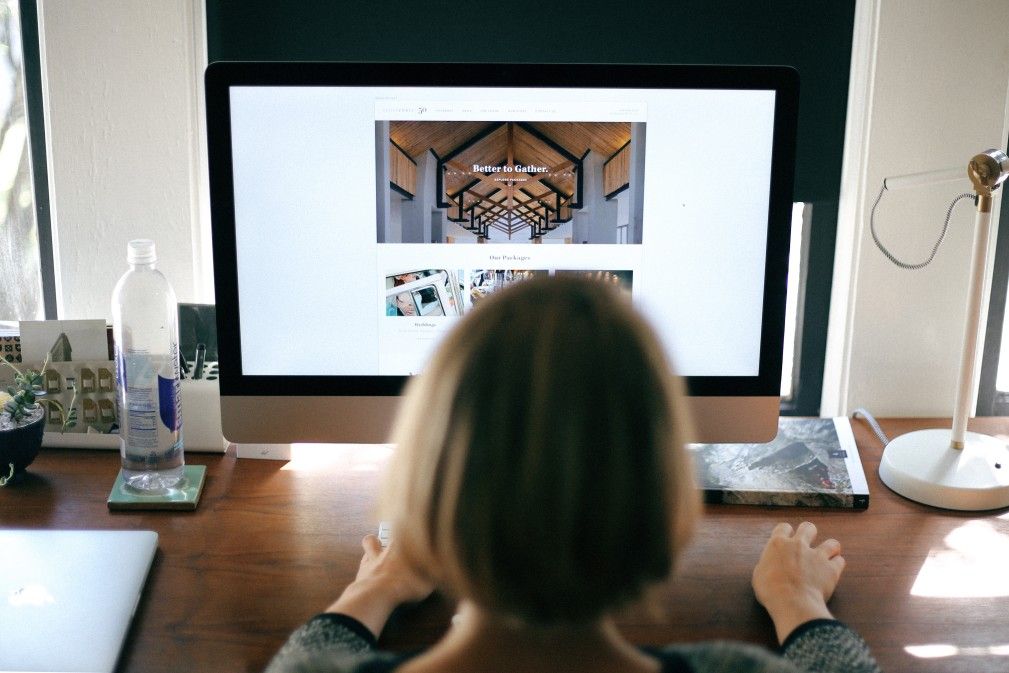 Digital resources are like the magazine cut-outs, stickers, and glitter on a scrapbook. They are elements that make your work stand out. It's these little details that separate your project from someone else's – making you more memorable in the eyes of your audience. By creating your own collection of digital resources, you can cut your time and effort in half, because you won't need to browse the Web anymore.
Digital marketers, for example, should have templates on hand for email and social media campaigns. Web designers would do well to stock up on UI kits and eCommerce icons. Business owners on the other hand, will love colorful illustrations they can add on their websites, business cards, flyers, menus, or posters.
In Closing
Not all who use digital resources are designers. Students, office workers, marketers, business owners, and PR specialists can also benefit from having their own digital resource library.
This is more than just grabbing stock photos (although those are pretty standard). There are vector packs for social media campaigns, background illustrations for project presentations, as well as templates for brochures, menus, and book covers, just to name a few.
To make your own digital resource library, create a free online account (e.g. in Google Drive) using your email address. Next, head on over to Design.dev and download what you love. Then, upload them in your online drive for future use. And voila – your very own FREE digital resource library to help you add flair to your projects, presentations, flyers, business cards, and more!
Join Design.dev today and discover beautiful illustrations, icons, templates, and stock photos. If you're feeling creative, you can be sure that Design.dev has it!