Last Updated on January 20, 2022
Did you know? You can get a free .design domain name for your website! .design lets everyone — especially your clients or future employers — know what you do before they even arrive to your website.
Unlike .com or .net, it's more relevant to what you do. And it helps with branding: it looks great on resumes, business cards, or as your professional email address (e.g. you@website.design). A .design domain is a great way to stand out from the crowd and showcase your online portfolio.
Right now you can get a free .design domain name along with free email hosting, SSL certificates, and an easy-to-use site builder. Claim your .design domain name before it's gone at our link below to get your first year for free!
Coupon Link: https://porkbun.com/tld/design/
Here are 12 .design site to give you inspiration as you create your new online home for your design business: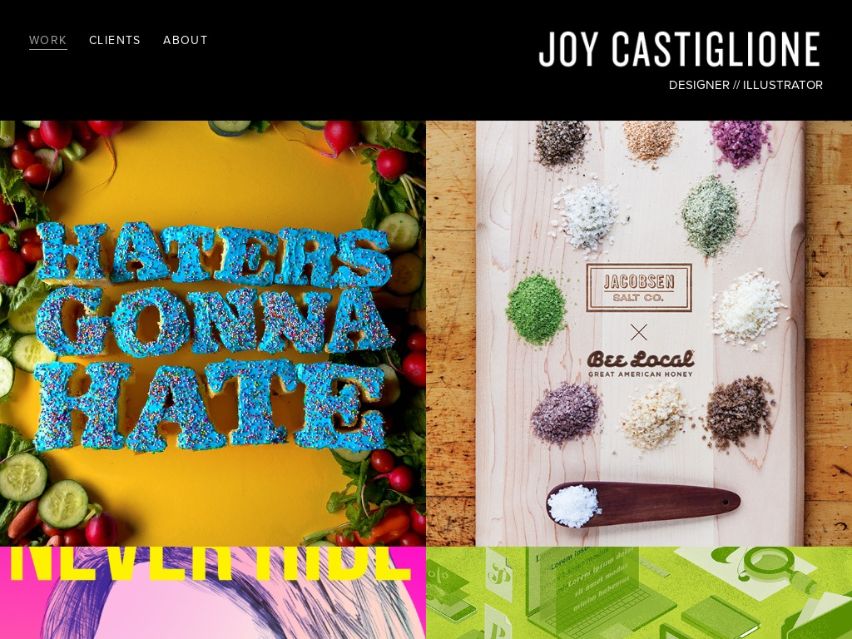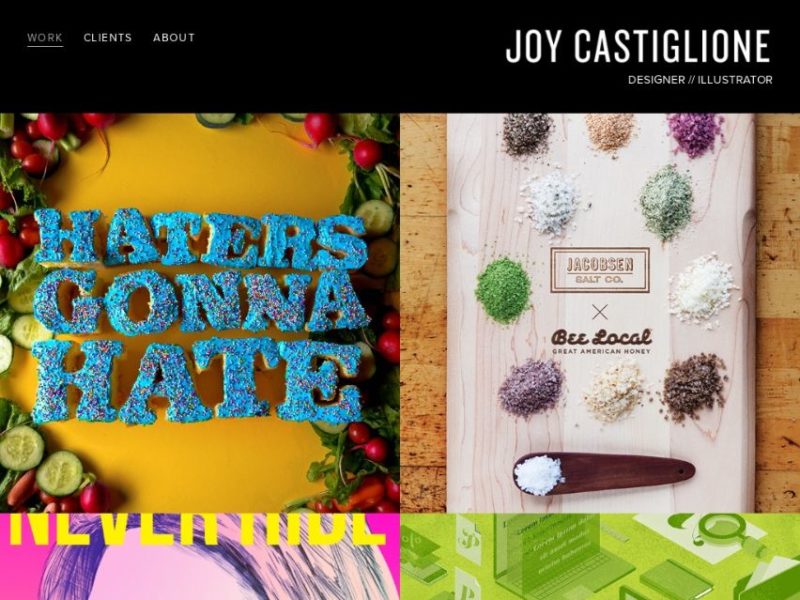 joyby.design is a spectacular example of a short and creative domain name. It is memorable and it even has a double meaning because the designer behind the site is named Joy Castiglione. This site features some visually stunning projects showcasing Joy's design and illustration skills.
She also has an incredible client list, including Nike, Adidas, and Reebok. Her work has been recognized by the Huffington Post as well as top designers in Portland including Austin Howe and Steve Sandstrom. Her illustrations are unique and demonstrate a mastery level of visual communication.
Adobe Design is a global team of designers, researchers, prototypers, content strategists, program managers, and more who work across Adobe's three product lines: Creative Cloud, Document Cloud, and Experience Cloud. This beautiful recruitment website doubles as a content marketing website, elevating the design team at Adobe and all the ways they are advancing the design industry.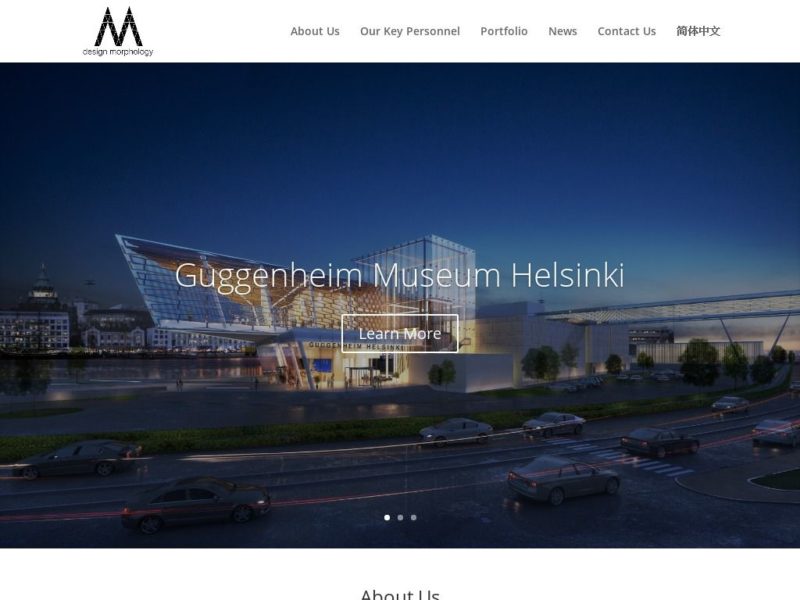 morphology.design is an international urban design firm, specializing in urban development planning. Working with local zoning authorities, morphology.design talks about how they approach designing the urban landscape of various small cities. Their product drawings are impressive because of their visual appeal, and also because of their accuracy in accounting for future population growth in each city they work in.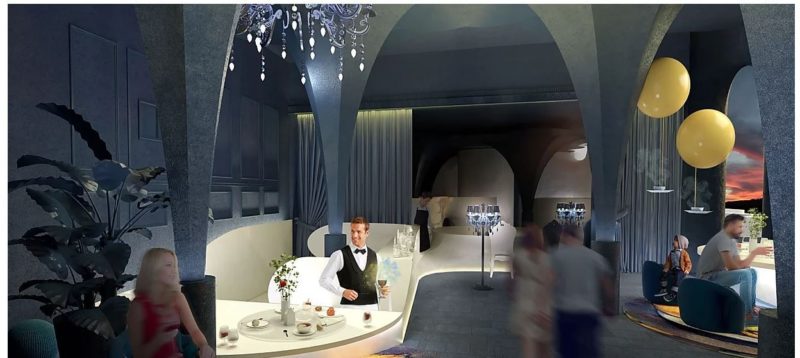 Last fall, The Interior Design Educator's Council hosted a design contest for interior design students. This year's winner is Jieru Lin, whose website and project work really shined. Jieru's portfolio website is replete with stunning examples of her design work.
Plus, her "Irrelevant Inspiration" page reminds us that we can get inspiration from different areas of our life in order to create something innovative. This is a professional website design that matches the quality of the content.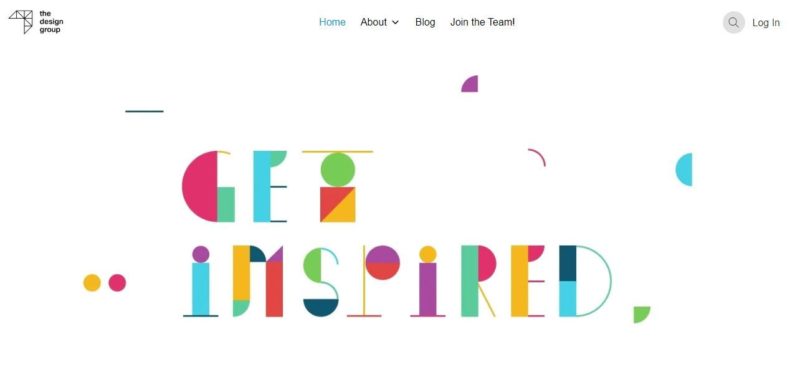 The Design Group at Cisco is a global team of Red Dot Award-winning creatives who are making collaboration more natural for everyone. Their talents serve their vision of making technology invisible, making the complex simple, and building real human-to-human connections. They explore people's needs through research and empathy to make the world a better place to work.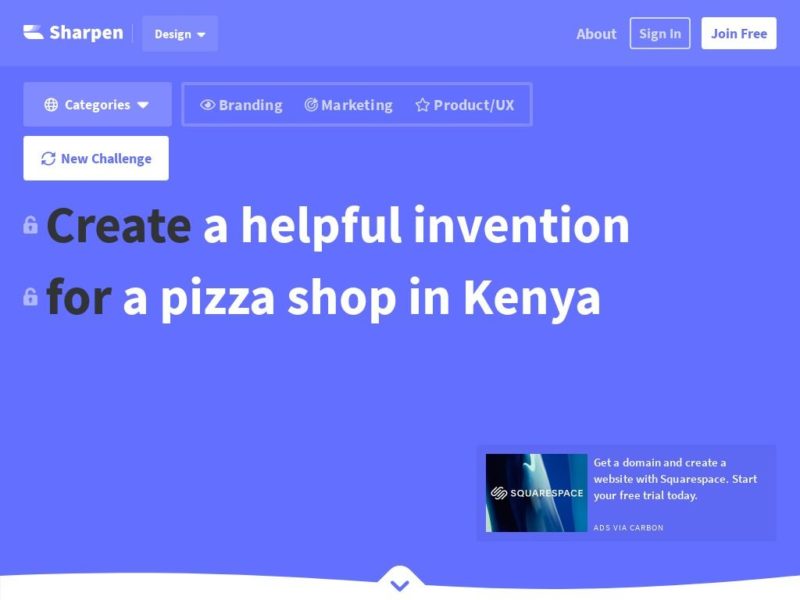 sharpen.design is a neat way for you to break up the monotony of your daily routine and try one of their design challenges. They also have an engaging newsletter that feels fresh and unexpected.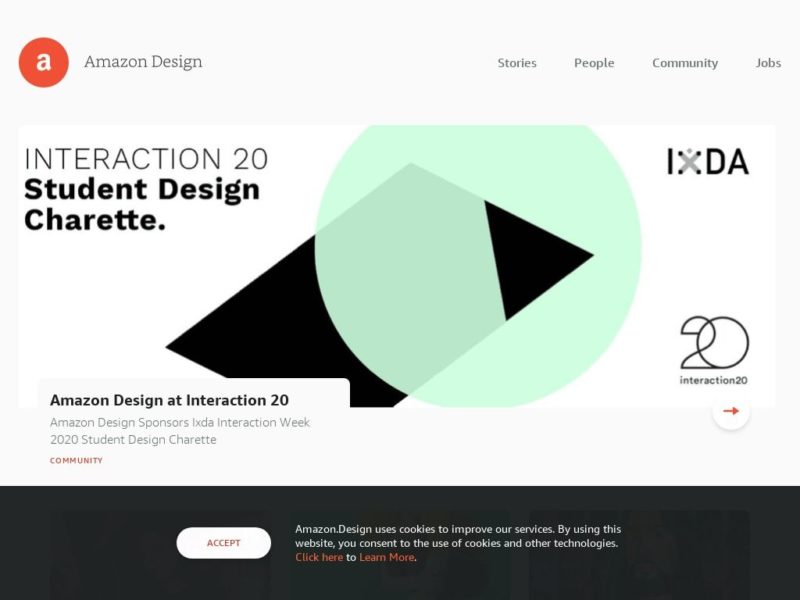 It is now no longer a trend but a standard practice to give a design department its own content destination, soapbox, and recruiting platform. Increasingly this is taking the form of a website on a .design domain. The site includes videos featuring both design team leaders and team members, who all seem to work in the broad field of interaction or user-experience design, with additional focuses such as motion design and sound design.
The design team at Amazon has also started to publish a bi-annual publication, Pi // Patterns & Insights, to illustrate the socio-cultural shifts evidenced by customer behavior. It is a spectacularly well-designed print project that can satisfy your curiosity if you're wondering what insights the design team at Amazon has come up with.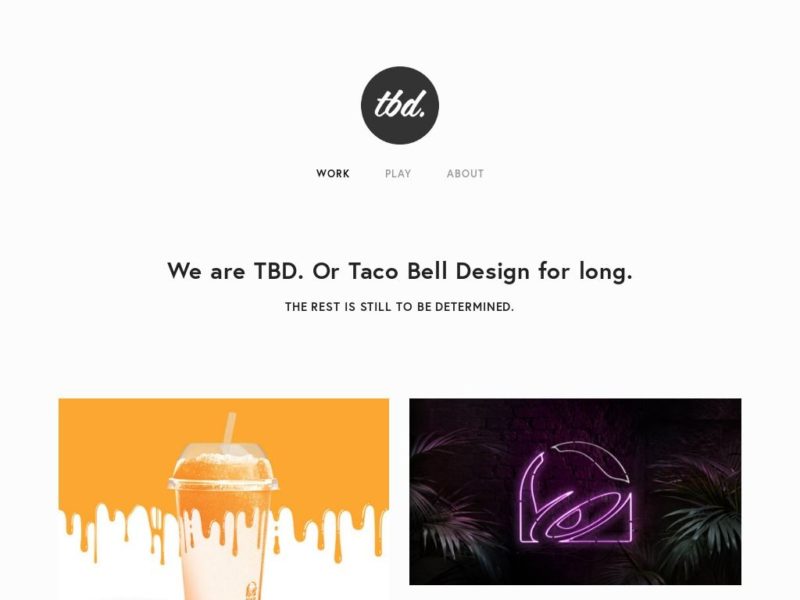 The national food chain giant, Taco Bell, has unveiled its epic new design site tacobell.design. This site is jam-packed with eye-catching designs. Their site displays the projects their team has accomplished, plus adds a human element by introducing their team and their blog page under the link "play".
This fine dining establishment is the first in its class to not only adopt a .design domain name but knock it out of the park. We are huge fans of both the site's layout design, plus its content, showcasing exceptional package design. Their billboards, posters, and print collateral is absolutely fantastic as well. This is definitely worth checking out.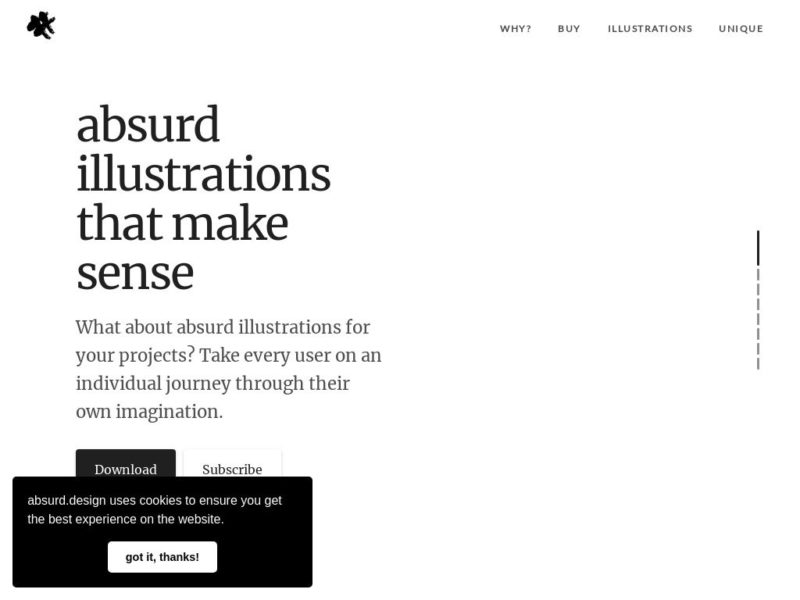 absurd.design's purpose is to remind us of the human side of design: "In a digital era, we sometimes feel the need to interact with something more human that will make us appreciate both the beauty and the imperfection of something made by hand."
This site presents differently themed illustrations to use on landing pages. Depending on whether it's commercial or personal use, these illustrations can be a nice change of pace for the highly technical feel of most websites these days.
Indeed is competing for top talent. Many of the top tech companies are all competing for the same designers: even though Facebook, Uber, Amazon and Indeed all have very different businesses, they are interested in the same possible applicants. All of them have content marketing and recruiting sites aimed at designers on their .design name, including indeed.design.
gregs.design does a great job of laying out design projects in a visually appealing way. The differing sizes of each image link make it more inviting than a standard grid layout. Sometimes less is more. And this portfolio's simplicity helps the design projects stand out more. There's some great content here too.
Each image link takes us to a dedicated page about that project with descriptions and additional images that show the "making-of" for each project.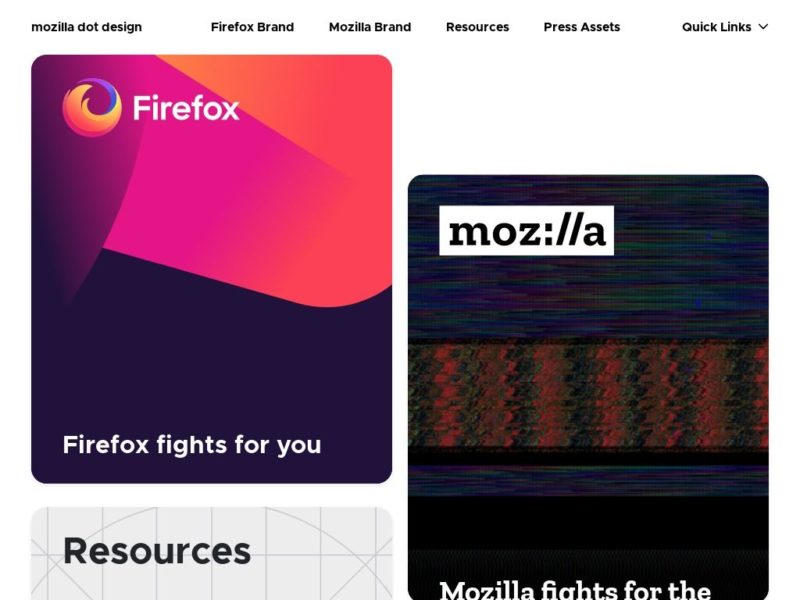 mozilla.design offers brand assets and guidelines for anyone using the Mozilla brand for the marketing, communications, or partner messaging. This one-stop-shop for press and partners sets designers up for success when they work with Mozilla. The mozilla.design site addresses Logo, Brand Application, Visual Elements, Color and Typography, and ties these design elements all back to the company's history, its mission, and its growth.
It's the type of big-picture lens that defines design-led companies and ensures that a corporate mission isn't just a phrase, but a way of doing work. By ensuring that the world has access to their logos, colors, type and accepted brand treatment, they are creating a consistent brand message even when the referential work is being created outside of Mozilla.
There is no point in trying to lock down brand usage by withholding content. The only way to create a consistent brand is to make your assets available and ubiquitous.