Last Updated on December 29, 2019
Creativity. The best tool that every graphic designer would ever need. Right?
Wrong! Graphic design has taken the design industry to a whole new level, considering the huge possibilities that today's modern tools open up. The moment anything crosses the threshold of going digital, the word 'impossible' takes the backseat and lets the wonders of progress take over.
This is what brings every artist's creativity to the next level. Through the use of different tools, a graphic designer is able to work with the cards that he or she has been dealt with and make it into something beyond anything that anyone expected.
What do these tools allow you to do? Almost everything. They allow you to mix and match colors depending on the mood and tone that you wish to set. They allow you to add balance to every image, making sure that nothing about it will hurt the eyes of its audience. They push you to create styles that no one has seen before. They bring the things that you can only imagine to life, creating a whole new reality for you, your clients, and their audiences. They also push you to become better at what you do as you continue to find ways to master and evolve in your craft.
Every master craftsman needs his own set of tools, which means that a graphic designer needs a set of his own. Here are 15 handy tools that will bring your design skills further than you have ever imagined:
Colors add that character to any project that you are working on, and even science agrees with the fact that colors affect a person's attitude toward different things. This is an aspect that you can fully utilize using the tool Coolors, the creation of young web designer and developer Fabrizio Bianchi. Through the tool, you can create your own color palettes and discover palettes that other people have used. This allows you to compare and contrast colors accordingly and see which ones actually work together to relay the message that you were hoping to send to your audiences.
More often than not, the need to have multiple screens plays a huge role for graphic designers. This allows them to have everything they need laid out right in front of them. Through the use of Duet, graphic designers can finally make their iPads and Mac or PC work together by linking them to each other, effectively making the iPad as your secondary screen. Retina display is at 60fps with absolutely no delay or lag, and you can finally use the OS X using touch screen technology through the iPad.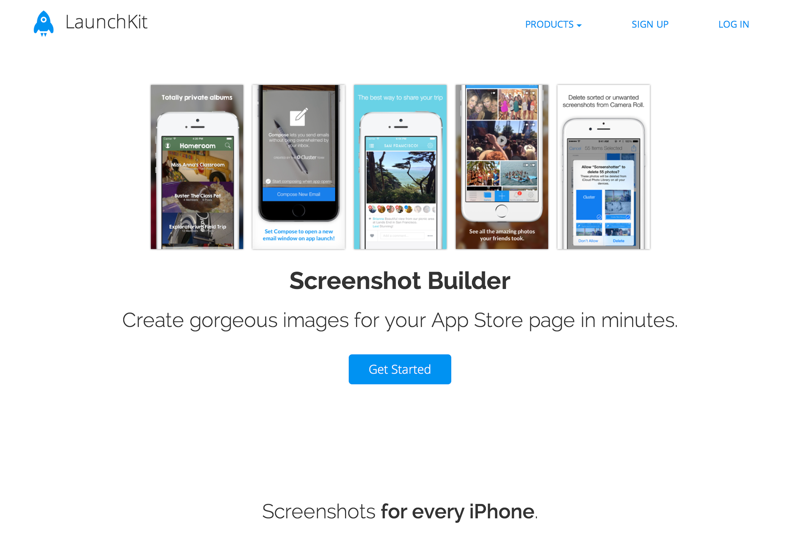 You can't sell anything without an attractive and enticing App Store page, and the LaunchKit allows you to create just that. You can export screenshots for your app using every possible resolution, and you can easily create and manage your App Store assets with its easy point-and-click interface. You can even make use of multiple layouts, and customize colors, backgrounds, fonts, and a lot more.
Any graphic designer knows that their mockup is the ultimate basis of whether a project will change the lives of people, or if it's something that they can start throwing into the trash. This is why Dunnnk was created. Because a mockup proves to be one of the most important things that a graphic designer creates to close any potential deal, Dunnnk makes the process easier by allowing you to upload your final design and showcasing it using the screen of an iMac, a Macbook, an Android mobile device, and a lot more. This allows potential clients to truly envision what your design would look like from their own screens, and that of their audiences' as well.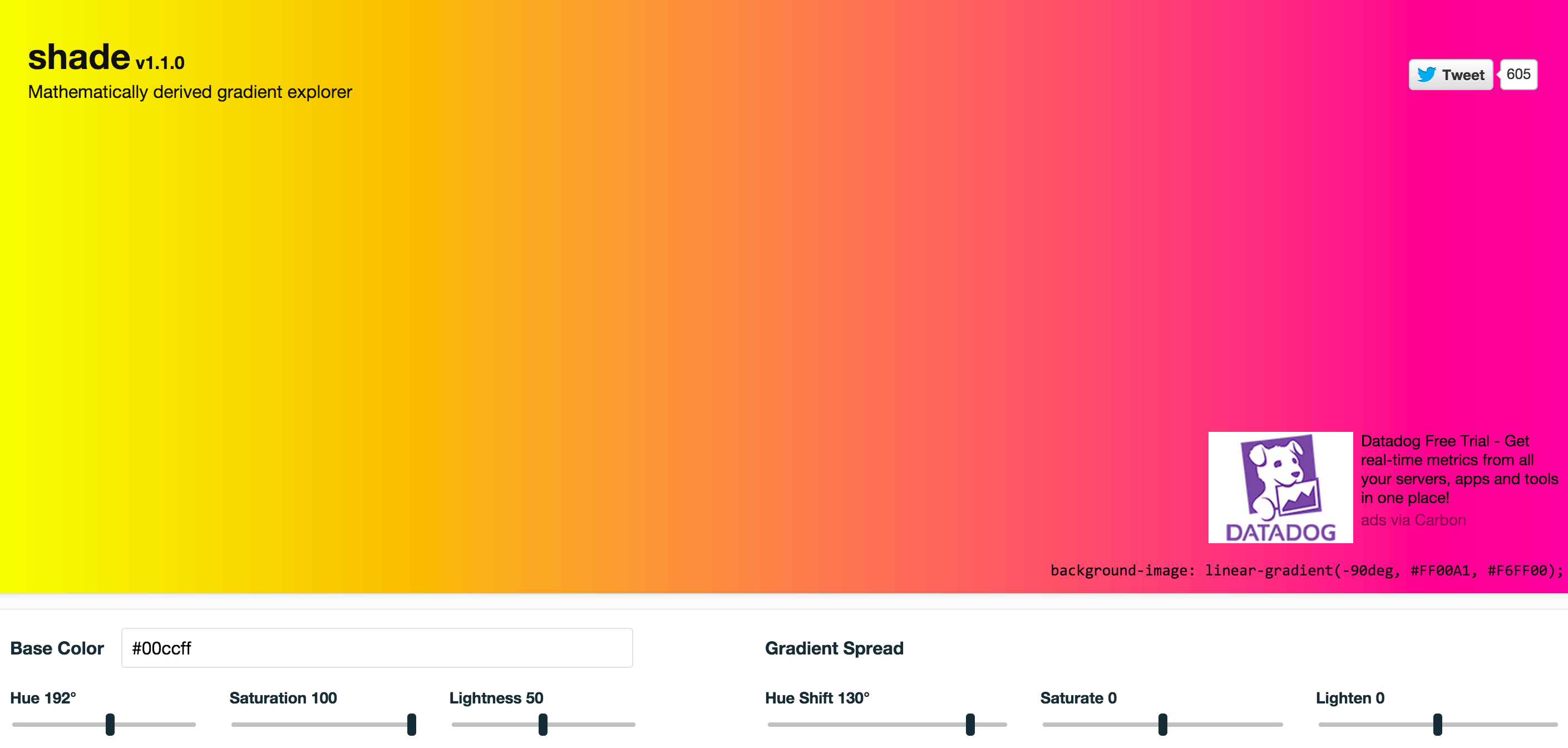 Gradients are definitely great for specific design schemes, but they can also be a pain to generate, especially if you have a few ideas on top of your head that you can choose from. Shade allows you to generate gradients and customize them according to your need, showing you how each of your gradient ideas would look like. And because this gradient explorer is mathematically-derived, you are definitely going to come up with a final gradient that makes use of all the hues you need in all the right ways.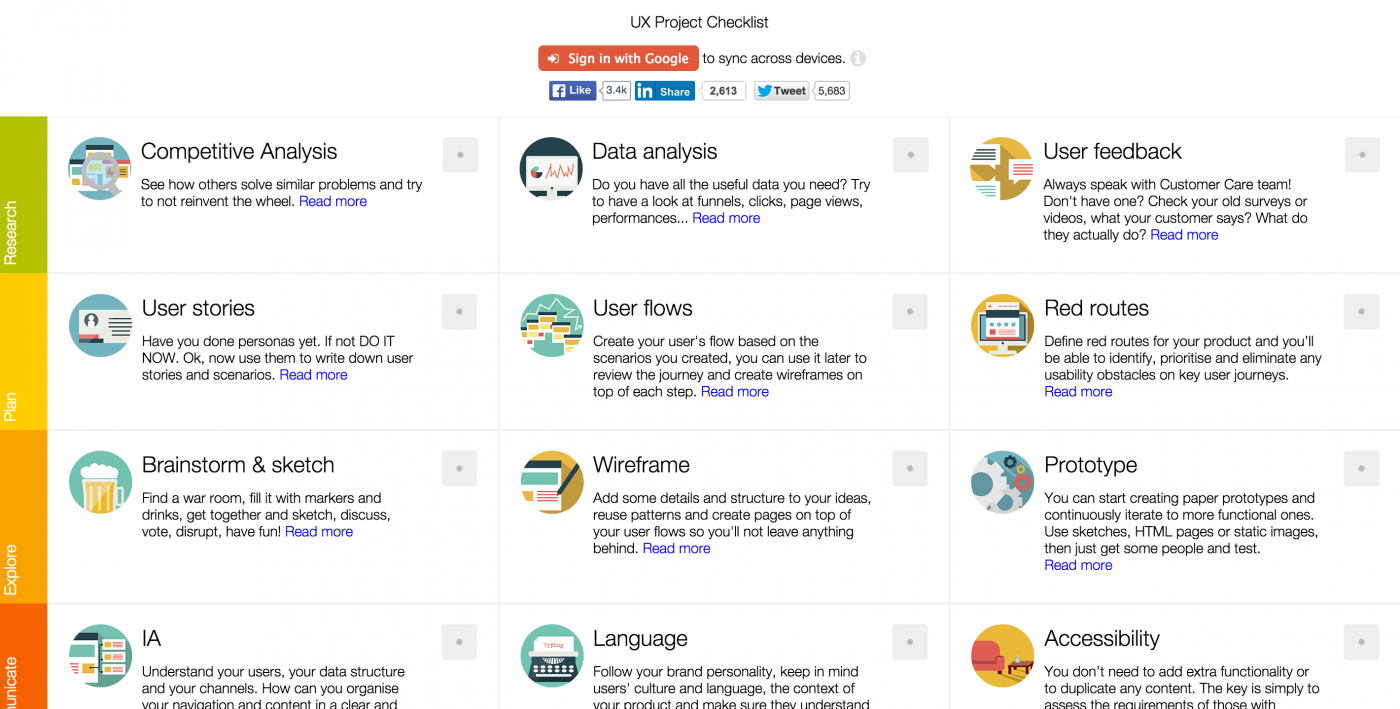 Let's face it. Designers are not always the most organized people in the world, which makes them miss out on some important stuff. With the UX Project Checklist, you have everything you need on a single list, allowing you to make sure that you have all bases covered. Even better is the fact that each item on the list also links to a resource, which gives you tips on how to complete the task at hand. Some items on the list include competitive analysis, prototypes, list of possible errors, completed actions, and a lot more.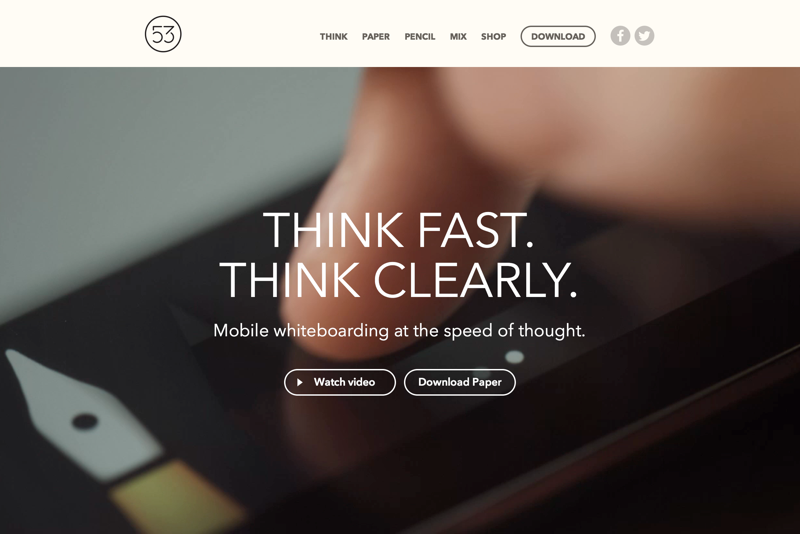 If there's one thing that the Fifty-Three team helps you do, it's to cater to the other person's visual side, allowing them to see your thoughts on paper. Through mobile white boarding, you can finally pitch ideas on the spot and draw visual aids that would help you make the client understand exactly what you're trying to say in pictures, charts, graphs, and other similar forms. This brings a lot more clarity to the entire brainstorming and proposal process, as you can finally present a corresponding visual to every idea that you present.
You would always need to demonstrate exactly what your creation can do, a process where the ability to record every movement on your screen would prove to be really helpful. This is exactly what Recordit does. Through its extremely user-friendly interface, you can record everything that you do on your screen and post it on your website or send the link of the recording to people you work with. It's the perfect demo tool, eliminating the need for you to do the demo personally, or to do it over and over again.
Imagine the number of designers around the world who had to make use of whatever they can get their hands on to draw sketches without really having a subtle guide that would make each figure more balanced. This is the demand that DotGrid.Co aims to provide solutions to. Through their dot grid products, designers can now create sketches and notations on their notebooks and pads through the use of a geometric dotted matrix. This is definitely a better guide to use than the usual boxes and lines seen on traditional paper and notebooks, allowing those in the creative field to take down notes and jot down ideas with symmetry and style.
Have you ever found a font used on a webpage that you believe is the exact thing that you need for a design that you're working on? Through What Font, you can finally find out what that font is called, making it easier to search for it and download or purchase it for your own use. It even detects the service being used to apply the web font on that specific web page.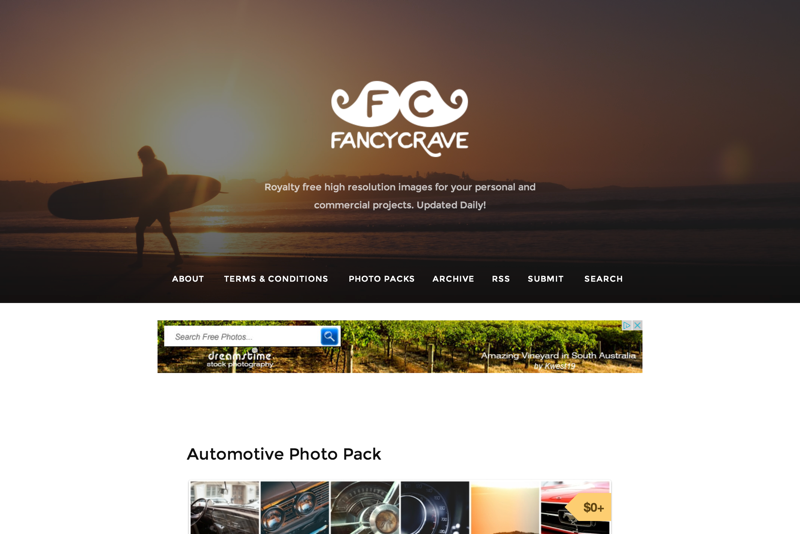 Getting tired of having to hunt down the perfect image for your projects? Fancy Crave is a depository of royalty-free high resolution images that you can download for both personal and commercial use. You can even choose among different photo packs that feature a single theme, making it easier for you to get everything you need in one download. The best part about it? Unlike other sites where you would have to go through hundreds or thousands of images just to find halfway decent ones, the pictures on Fancy Crave are truly remarkable, with every single photo promising to be a real visual treat.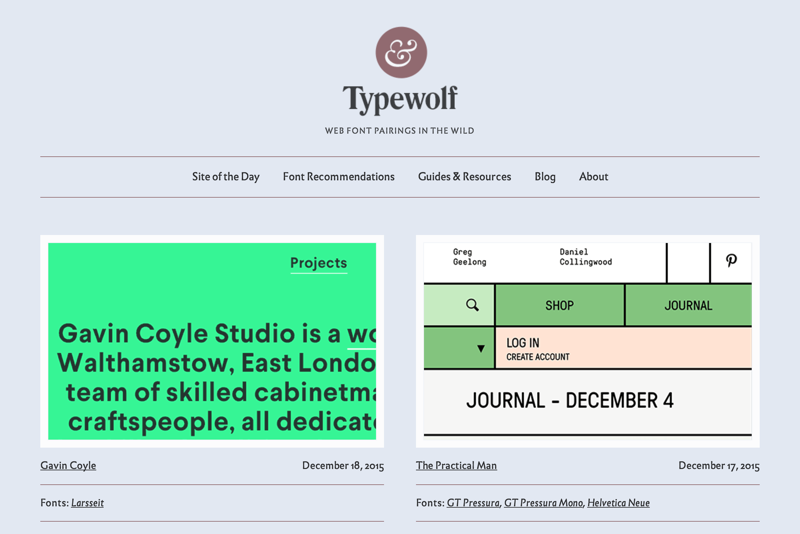 Typewolf is the perfect resource for those who need ideas and recommendations on the fonts that fit their project needs. Unlike other typography sites, what makes Typewolf a real gem is the fact that it is written from an actual designer's perspective, and not just from someone who merely curates information about typefaces. It shows amazing fonts used in some of the most beautifully-designed websites out there, and you can even get recommendations on similar types you can use and combinations that you never thought would work out.
If you need a little design inspiration, Pttrns can easily provide that for you. It showcases different patterns, resources, and designs from all over the web, giving you the inspiration that you need that would be unique but popularly appealing at the same time. Whether it's a series of screenshots from a new beautifully-designed app, or the way a series of pages were laid out, it can give you fresh ideas that you can try to emulate and tweak a bit as you pattern it after your signature style.
Ever find your own invoice unappealing? This is definitely a no-no for any designer, especially if you consider the fact that you work in the creative field. Invoice.to provides you with templates of invoices that you can use to get paid, with all the details you'll need added to the fields to make sure you don't miss out on anything.
Last but not least is CreativeMarket. With over 432,000 products, Creativemarket offers designers outstanding resources that help them save time and money. You can find beautiful royalty free photos for your projects, themes for your websites, typefaces for your designs, graphics, templates, add-ons and much more. When you shop here, you are also supporting independent creatives from around the world. If you ever need resources for your personal or commercial projects, this is the number 1 marketplace to go to.