Last Updated on January 24, 2023
The wedding season might not just be on us right now, but this is just about the time when couples speed things up and plan their massive wedding in the grandest manner possible. While there are many things that need to be ticked off the checklist, perhaps one of the biggest concern where work is started earlier than others is the need for wedding jewelry and an engagement ring.
Couples realize that their wedding jewelry is of utmost importance and there should be no sacrifices whatsoever in ensuring that the wedding jewelry is present beforehand and has a sparkling look to it.
In their quest to get their hands on the perfect jewelry, couples start visiting jewellery store and jewelers by this time. They run through the jewelry on display and see if there is anything they can get that offers the kind of uniqueness and exclusivity they require.
Now, jewelry stores and jewelers have a limited range of readymade designs, which is why couples have started going for customized designs that better match their personality and their goals. The customization is what makes jewelry such an instant hit in the market of wedding gifts and necessities, as it is extremely personal and can be configured to your needs.
With the age of customization upon us, couples want the best in their jewelry, with a mix and match of all colors and jewels that they love. Couples can either go for diamond jewelry with mixtures of gold in between, or also incorporate pearls that offer an unparalleled radiance. All of these options can only be tried or tested if the couples have a chance to customize and make their jewelry the way that they want.
While the option of customization was already present with brick and mortar retailers, it has also become available online. Couples can now get their customized jewelry online, and make their wedding the grand affair they want it to be.
In a bid to assist you with the process, here are some ways to design your own jewelry online.
GemKitty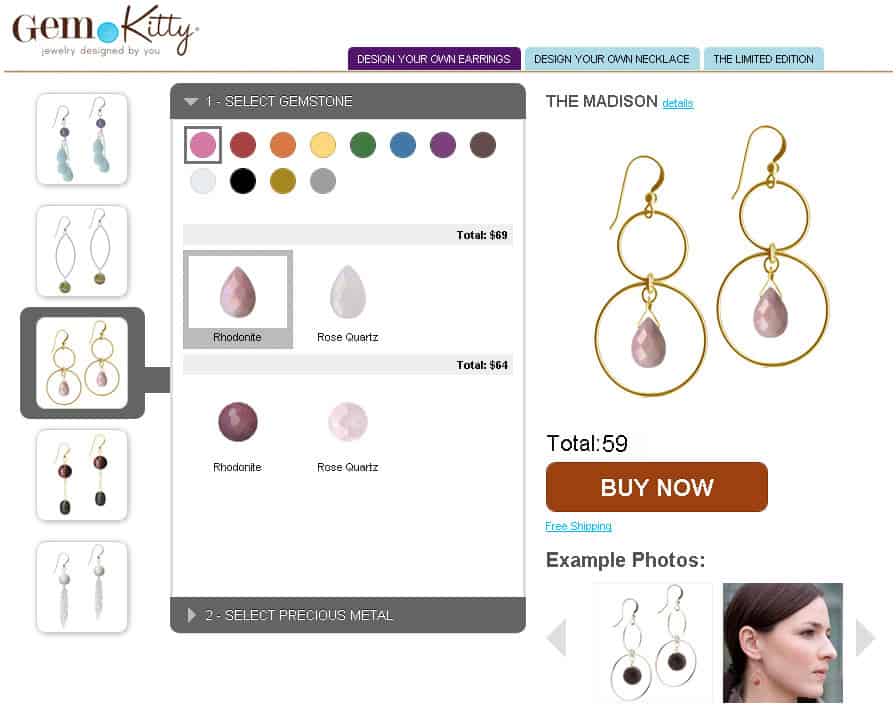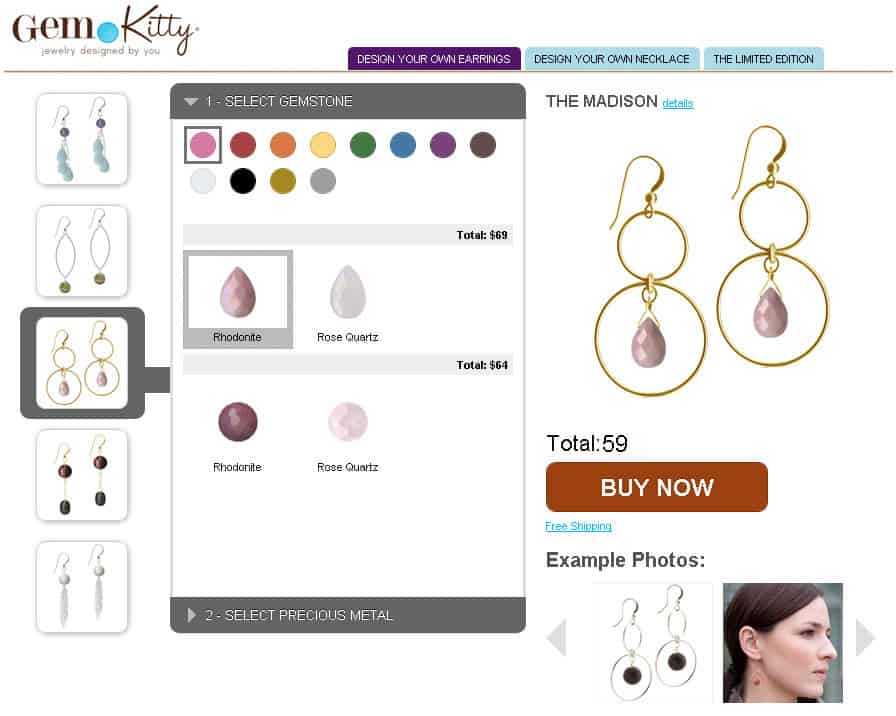 The main motive behind GemKitty is to ensure that everyone is able to discover or create their own version of precious gemstone jewelry. The purpose or the aim behind this is to make sure that you wear jewelry and colors that you are fine with at your wedding.
Often times people compromise with their jewelry designs at their wedding and end up ruining the chances. So, GemKitty hands over the reins of this design to humans, digitally. Couples can digitally design the diamond jewelry they are most comfortable with, and can wear around with the confidence they require in life.
The website also has a digital quiz, which when answered can help men pick the right ring or jewelry for their wives. The main purpose behind the website is to make jewelry shopping easy for everyone around us. Even if the man is shopping alone, GemKitty makes the selection and the customization easy for them.
Blue Nile
With a deep history of its own, Blue Nile has made it easy for shoppers to circumnavigate the world of complex diamond structures in their website and create their own perfect stones. The filters in place within their online website make it easy for consumers to filter factors such as the price of the stone they are buying, the attributes that it carries and the other factors including the cut, carat, clarity and the color of the stone. Blue Nile can help you find the perfect match according to your preferences and the price range you are playing with.
They have interactive avatars in place to help you envision the diamond in its original form and see whether the jewelry you are getting is the way you would prefer.
Gemvara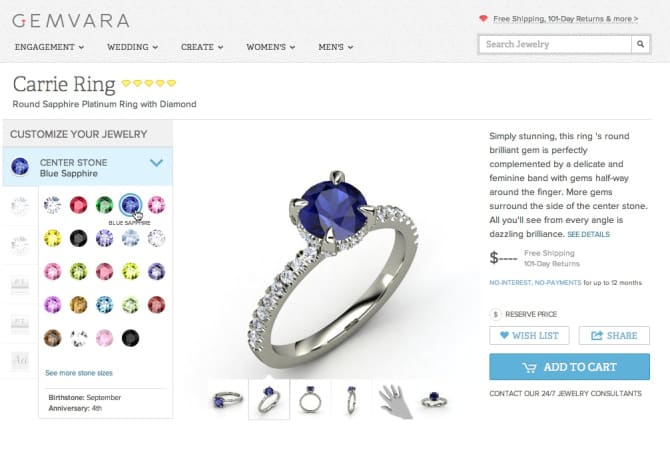 Gemvara was formed with the sole purpose of creating a jewelry buying experience that can combat or parallel the experience you get at a brick-and-mortar jewelry store. Users get to buy their preferred stone and jewelry from a variety of different choices and then customize them based on the preferences they would want. Orders are shipped well in time, and in the shape and form that you prefer.
Brilliant Earth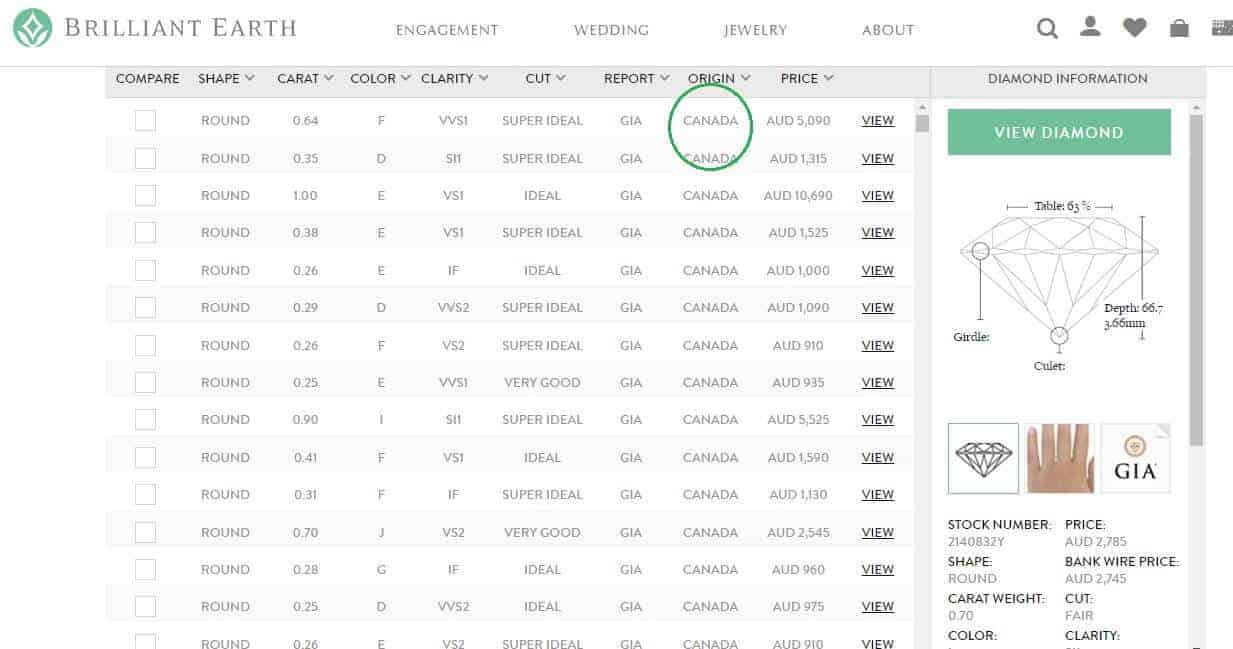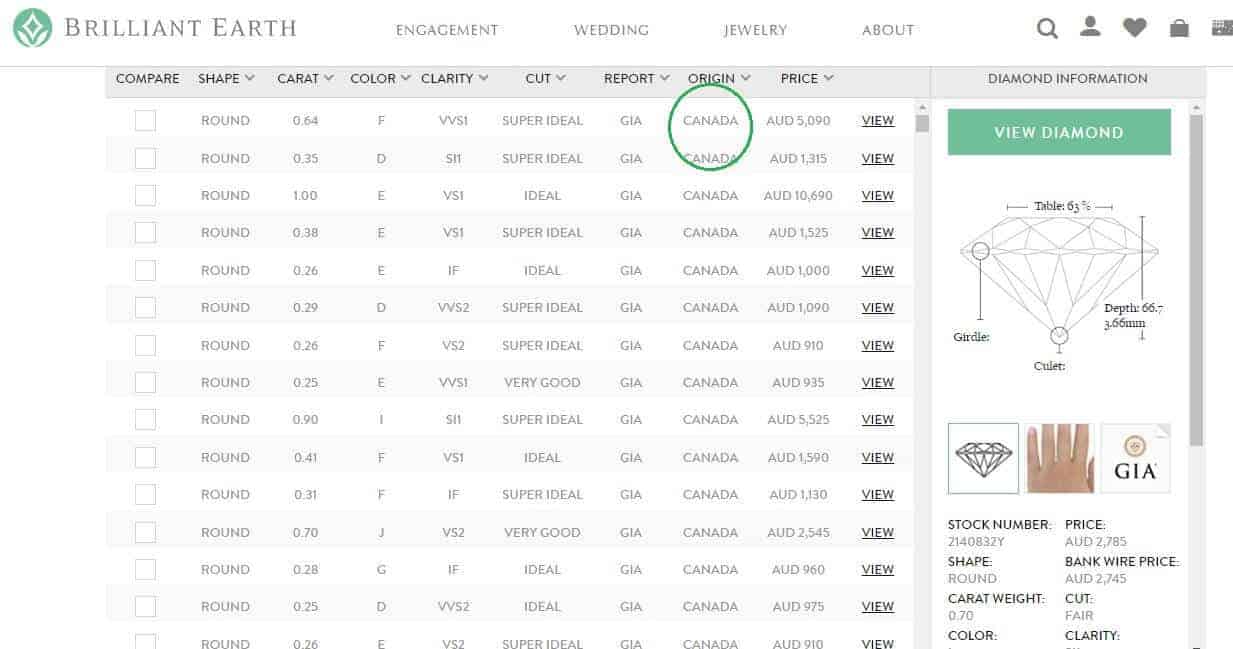 Brilliant Earth is another one of the retailer that offers amazing shapes in customized diamond jewelry. Perhaps the most unique and amazing point going in favor of this online retailer is that they ship and provide consumers with conflict free diamonds mined within Canada. These diamonds hence appeal to the socially conscious people among us.
Consumers can easily create their own ring by choosing their preferred design from the thousands present on their online portal. Interesting, this retailer also helps donate 5 percent of their profit to the local communities that are being harmed because of the roaring diamond industry. So, wear your preferred jewels, without the guilty conscious that comes with it.
Charmed by Ingrid Anne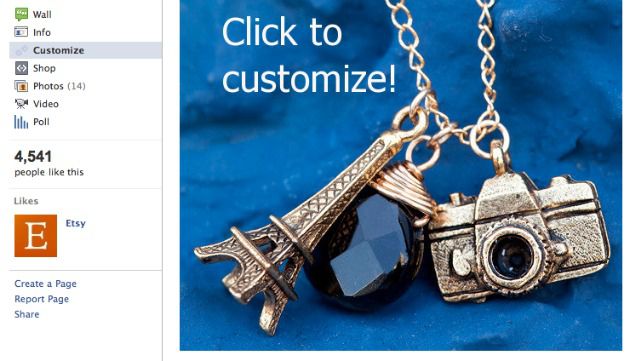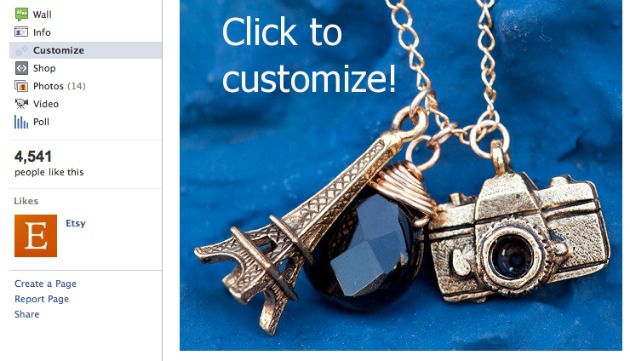 Charmed by Ingrid Anne is a social savvy online idea that helps you create your own preferred necklace online on Facebook. You can use the gemstones of your preference and then inculcate them in the necklace to create jewelry that turns head when you wear it. The gemstones form a complete picture of grandeur and help accentuate you on the day of your wedding. Interestingly, you can get all kinds of casual and formal necklaces from here.
Delusha

Delusha targets the fashion diva present in all of us and gives us a chance to be as creative as we want for accentuating our diamond look. Delusha gives all the creative tools of diamond creation over to their customers, so that couples can make jewelry creation a part of their love story. The interactive setup at Delusha allows users to drag and drop jewels and diamonds in a fun manner. The end result is almost always the perfect representation of what you want.
While going to a brick and mortar store and designing your diamond from scratch can sound like a daunting task, the prospects present with these online tasks reduce the hassle in the task. You can go to these places online and craft your own preferred jewelry.