Last Updated on March 8, 2022
Life is not without difficulties. Sometimes they can be overwhelming and make you feel like you can't achieve your dreams. But with determination, there isn't any obstacle that can keep us down for long. Determination gives us the will to succeed.
It can be daunting at times, but that is why it is important to remain focused and determined. Determination helps us persist when in difficult times. It helps us move ahead without fear until we achieve our goals. Without it, we might never make it past life roadblocks.
What is Determination?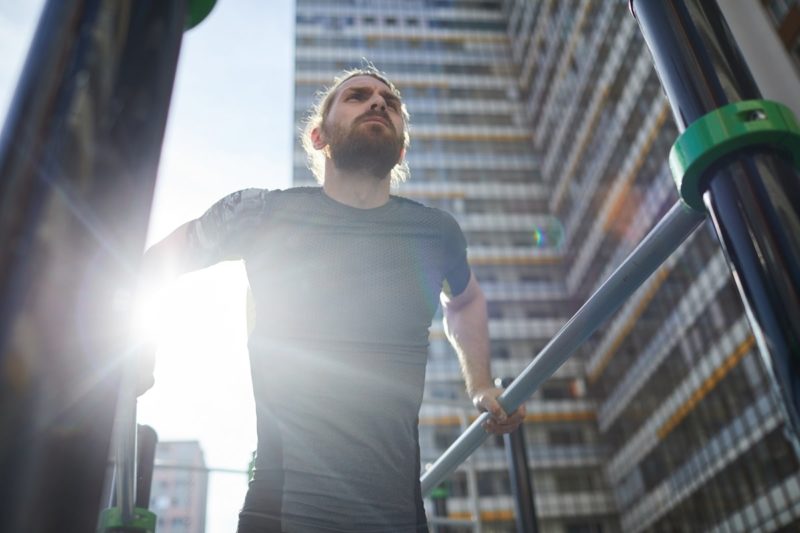 Determination, by definition, is the quality that you show when you decide to do something and don't let anything stop you from achieving your goal. It is being resolute that no matter what problems may arise, you won't ever give up.
Determination helps you increase your chances of success in life and in achieving success and personal goals by keeping you motivated and striving to do everything it takes to succeed. In many instances, determination makes you strong because it helps you keep your head above water when difficulties are trying to drown you.
No successful person has ever been able to achieve all that they have without determination. Many say that determination and hard work and not talent or intelligence is a bigger factor for success.
Someone can be incredibly smart, but without determination and the hard work that determination inspires, he or she could easily fold under pressure. As the saying goes – "hard work trumps talent when talent doesn't work hard."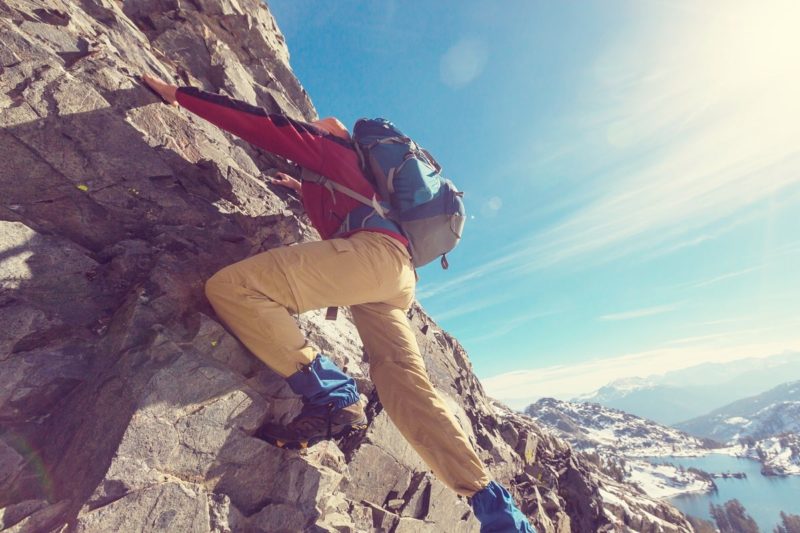 Studies in students have shown that many of the more intelligent students who are often praised for their intellect aren't as successful as those who have to work harder because they aren't as naturally gifted. Smart students tended to feel superior because of their intellect and didn't spend time developing it. Eventually, they stopped growing.
The other students though relied on determination and grit to get ahead. These students worked extra hard and never stopped trying even when things got difficult. Because of that, they achieved more. 
It just goes to show that intelligence and talent will only get you so far in life. The rest of the way is paved with hard work, grit, and determination.
The Benefits of Determination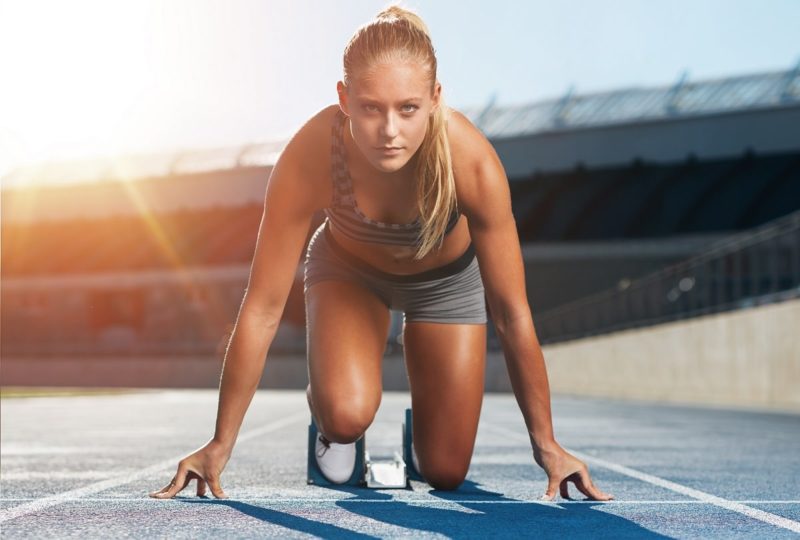 Success isn't the only thing that determination can help us achieve. There are several benefits that determination offers that can help both in life and in our relationships. 
First of all, determination helps you believe in yourself. With determination propelling you forward even during adversity, it helps you believe that you can find a way to overcome all obstacles. If you refuse to give up, it's because you know that you can find a way to make it through.
Determination also keeps you focused on the future. Life's challenges can be difficult, and we can sometimes be disheartened to move forward. However, when we are determined to get through the hardship, we keep looking forward and work to achieve the future we envisioned for ourselves instead of being stuck.
Additionally, true determination helps you celebrate others. For those who aren't determined, other people's success can be intimidating, causing them to be jealous and insecure. For those with grit and determination though, the success of others is inspiring instead and motivates them to push harder.
Along that same line of thought, determination also allows us to be grateful for what we have and what we have already achieved. Instead of focusing on all that remains to be done, we can look back at what we have already accomplished and understand that all the little victories will soon add up to the big one that we want.
Finally, determination is transformative. It helps you become the best version of yourself. Your talents may give you opportunities, but you have to put in the effort and work to capitalize on them. Hard work and determination ensure that you do everything it takes to transform your efforts into success.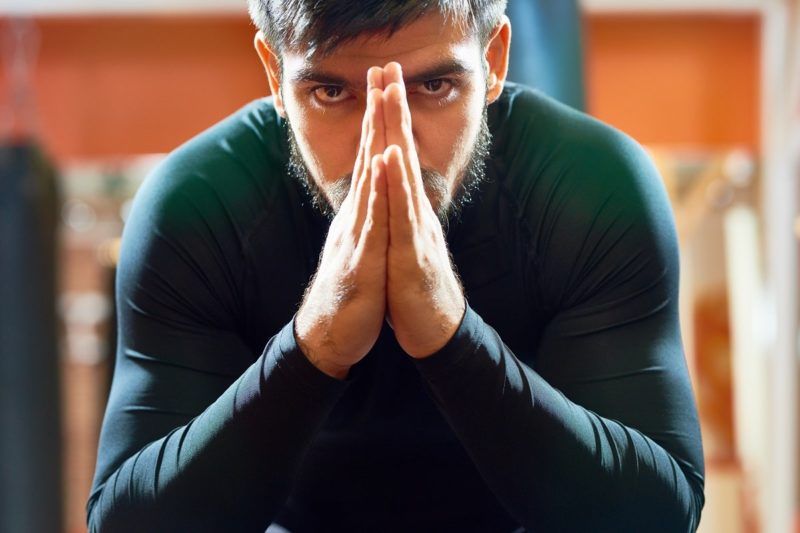 Time to Get Motivated
It's never too late to work hard and get motivated. Nurture your inner determination and you may soon be achieving the success you previously thought impossible.
Here are 90 inspiring quotes about Determination:
Determination Quotes
"Courage is the most important of all the virtues because without courage, you can't practice any other virtue consistently." – Maya Angelou
"You cannot swim for new horizons until you have courage to lose sight of the shore." – William Faulkner
"Once you make a decision, the universe conspires to make it happen." – Ralph Waldo Emerson
"The best way to not feel hopeless is to get up and do something. Don't wait for good things to happen to you. If you go out and make some good things happen, you will fill the world with hope, you will fill yourself with hope." – Barack Obama
"When someone tells me "no," it doesn't mean I can't do it, it simply means I can't do it with them." – Karen E. Quinones-Miller
"He that can have patience can have what he will." – Benjamin Franklin
"It had long since come to my attention that people of accomplishment rarely sat back and let things happen to them. They went out and happened to things." – Leonardo da Vinci
"The difference between a successful person and others is not a lack of strength, not a lack of knowledge, but rather a lack in will." – Vince Lombardi
"I am only one, but I am one. I cannot do everything, but I can do something. And because I cannot do everything, I will not refuse to do the something that I can do." – Edward Everett Hale
"If you have a dream, don't just sit there. Gather courage to believe that you can succeed and leave no stone unturned to make it a reality." – Dr Roopleen
"It will never rain roses: when we want to have more roses, we must plant more roses." – George Eliot
"There are no shortcuts to any place worth going." – Beverly Sills
"A year from now you may wish you had started today." – Karen Lamb
"Persistence. Perfection. Patience. Power. Prioritize your passion. It keeps you sane." – Criss Jami, Killosophy
"I have discovered in life that there are ways of getting almost anywhere you want to go, if you really want to go." – Langston Hughes
"To conquer frustration, one must remain intensely focused on the outcome, not the obstacles." – T.F. Hodge, From Within I Rise
"The foolish man seeks happiness in the distance. The wise grows it under his feet." – James Oppenheim
"Never underestimate the determination of a kid who is time-rich and cash-poor." – Cory Doctorow, Little Brother
"Success is a little like wrestling a gorilla. You don't quit when you're tired. You quit when the gorilla is tired." – Robert Strauss
"You may be the only person left who believes in you, but it's enough. It takes just one star to pierce a universe of darkness. Never give up." – Richelle E. Goodrich, Smile Anyway
"Get comfortable with being uncomfortable!" – Jillian Michaels
"If plan A doesn't work, the alphabet has 25 more letters – 204 if you're in Japan." – Claire Cook, Seven Year Switch
"The only things you learn are the things you tame" – Antoine de Saint-Exupéry, The Little Prince
"People who lack the clarity, courage, or determination to follow their own dreams will often find ways to discourage yours. Live your truth and don't EVER stop!" – Steve Maraboli, Life, the Truth, and Being Free
"Fall. Stand. Learn. Adapt." – Mike Norton, Fighting For Redemption
"You can have anything you want if you want it badly enough. You can be anything you want to be, do anything you set out to accomplish if you hold to that desire with singleness of purpose." – Abraham Lincoln
"Give me but a firm spot on which to stand, and I shall move the earth." – Archimedes, The Works of Archimedes
"Desire is the key to motivation, but it's determination and commitment to an unrelenting pursuit of your goal – a commitment to excellence – that will enable you to attain the success you seek." – Mario Andretti
"Oh what a wonderful soul so bright inside you. Got power to heal the sun's broken heart, power to restore the moon's vision too." – Aberjhani, Songs from the Black Skylark zPed Music Player
"There is strange comfort in knowing that no matter what happens today, the Sun will rise again tomorrow." – Aaron Lauritsen, 100 Days Drive
"Indecision with the passing of time becomes decision." – Bill Wilson
"A few fly bites cannot stop a spirited horse." – Mark Twain (Samuel L. Clemens)
"The wishbone will never replace the backbone" – Will Henry
"No one can pull anyone back from anywhere. You save yourself or you remain unsaved." – Alice Sebold, Lucky
"F-E-A-R has two meanings: 'Forget Everything And Run' or 'Face Everything And Rise.' The choice is yours." – Zig Ziglar
"You don't have to get it perfect, you just have to get it going. Babies don't walk the first time they try, but eventually they get it right" – Jack Canfield
"The object of a New Year is not that we should have a new year. It is that we should have a new soul and a new nose; new feet, a new backbone, new ears, and new eyes." – G.K. Chesterton, A Chesterton Calendar
"The difference between greed and ambition is a greedy person desires things he isn't prepared to work for." – Habeeb Akande
"I love doubt in a woman. It's nearly as sexy as determination." – Irvine Welsh, Filth
"I am not anxious to be the loudest voice or the most popular. But I would like to think that at a crucial moment, I was an effective voice of the voiceless, an effective hope of the hopeless." – Whitney M. Young Jr.
"It has never been my object to record my dreams, just the determination to realize them." – Man Ray
"I had discovered that learning something, no matter how complex, wasn't hard when I had a reason to want to know it." – Homer Hickam, Rocket Boys
"Tis in ourselves that we are thus or thus. Our bodies are our gardens to the which our wills are gardeners." – William Shakespeare, Othello
"Don't wait for your ship to come in, swim out to it." – Cathy Hopkins
"But you might as well bid a man struggling in the water, rest within arm's length of the shore! I must reach it first, and then I'll rest." – Emily Brontë, Wuthering Heights
"When you experience a negative circumstance or event, do not dwell on it. Be proactive — put your attention on what you need to do to bring the situation to a positive result." – Rodolfo Costa, Advice My Parents Gave Me
"You are only a prisoner when you surrender." – Tad Williams, Shadowplay
"Enclose your heart in times of need with the steel of your determination and your strength. In doing this, all things will be bearable." – Lora Leigh, Broken Wings
"A man can see by starlight, if he takes the time." – Michael Crichton, Next
"I am only one, but still I am one. I cannot do everything, but still I can do something. And because I cannot do everything I will not refuse to do the something that I can do." – Edward Everett Hale
"Most of life's actions are within our reach, but decisions take willpower." – Robert McKee, Story
"Some lean back. But those who lean forward are poised to cross the finish-line, first!" – T.F. Hodge, From Within I Rise
"Are you desperate or determined? With desperation comes frustration. With determination comes purpose, achievement, and peace…." – James A. Murphy, The Waves of Life Quotes and Daily Meditations
"There are moments of frustration in life. You must build good relations to support you in these moments. You must also learn to encourage yourself and decide to stay determined in life." – Lailah Gifty Akita, Think Great
"He hesitated till the last moment, but finally dropped them in the box, saying, "I shall win!"–the cry of a gambler, the cry of the great general, the compulsive cry that has ruined more men than it has ever saved." – Honoré de Balzac, Père Goriot
"I am the gatekeeper of my own destiny and I will have my glory days in the hot sun" – Nacho Libre
"Life is not only merriment, it is desire and determination." – Kahlil Gibran
"Although she was fragile in appearance, every prohibition lost substance in her presence." – Elena Ferrante
"Decide what you want. Believe you can have it. Don't let anything get in your way." – Heidi Schulz, The Pirate Code
"There is no faster way to harden my determination than to assume I will fail at something." – Marie Brennan, The Tropic of Serpents
"There is no such thing as helplessness. It's just another word for giving up." – Jefferson Smith, Strange Places
"A mother who would stop at nothing for her child is dangerous woman when crossed." – Solange Nicole
"If you can dream it, you can do it." – Helen Keller
"The elegance under pressure is the result of fearlessness." – Ashish Patel
"I don't give up. That makes me incredibly resilient or maybe stupid or just plain stubborn. Whichever…" – Destiny Booze
"The Rest of Our Life Is Going To Be The Best of Our Life!" – Darrell Yarbrough
"I neither knew nor cared whether my experience was insanity, dreaming, or magic; but was determined to gaze on brilliance and gaiety at any cost." – H.P Lovecraft
"Don't dwell too much on the past. The lessons are useful for the present and a preparation for the future. Move on!" – Lailah Gifty Akita, Pearls of Wisdom
"That's the point, isn't it? We have to live on, no matter how hard it gets. We'll win in the end." – Brandon Sanderson, The Well of Ascension
"?Determination, effort, and practice are rewarded with success." – Mary Lydon Simonsen, The Perfect Bride for Mr. Darcy
"The dogs may bark, but the caravan moves on." – Joseph Needham
"If you wish to transform, pretend this day until it is so." – T.F. Hodge, From Within I Rise
"There is a thin line between the impossible and the possible – that is determination." – Ogwo David Emenike
"Being stubborn is not a bad thing, it shows determination." – Joshua Wright
"With adequate planning, passion and perseverance, you can achieve the God-given goals." – Lailah Gifty Akita, Pearls of Wisdom
"I won't die. I won't give those ghouls the pleasure. I'll live and grow strong. I'll escape, then hunt them down and make them suffer." – Darren Shan, The Thin Executioner
"Don't stop til you get to the top. And then break out the sledge hammer and keep on going" – Juliet C. Obodo
"The night was white-blind with fog, and Kate staggered over every stone and stumbled in every puddle, but she pushed on as fast as she could." – Erin Bow, Plain Kate
"When we choose to stay down, we are in reality confusing wisdom with cowardice. When we choose to stand back up, we are using wisdom to overcome cowardice." – Craig D. Lounsbrough
"As someone who has dealt with his fair share of disappointment, I've learned the best way to cope with trouble is to approach every situation with eyes wide open; focused and determined." – Carlos Wallace, The Other 99 T.Y.M.E.S
"We(Pakistan) will eat grass, even go hungry, but we will get one of our own (Atom bomb)…. We have no other choice!" – Zulfikar Ali Bhutto
"You never know who you're inspiring or uninspiring. People notice more than you think." – Amaka Imani Nkosazana
"Seven times down, eight times up." – Chris Bradford, The Way of the Warrior
"Persistence and determination are always rewarded." – Christine Rice
"Love begets glory, Work begets story. LOVED WORK begets a story of glory!" – Sujit Lalwani, Life Simplified!
"A determined will, grounded on a clear order of rank of values, coupled with organic strength of outlook, will also one day – despite all hindrances – enforce its realization in all domains." – Alfred Rosenberg, The Myth of the Twentieth Century
"Nearly all men have weak hearts, in one way or another." – Steven J. Carroll, In the Window Room
"Essentially there are two actions in life: Performance and excuses. Make a decision as to which he will accept from yourself." – Steven Brown
"If the amount of times we get up is just one less than the amount of times that we've been knocked down, then we're spending our lives lying down." – Craig D. Lounsbrough
"Never give up just because you failed initially." – Sunday Adelaja