Last Updated on January 11, 2022
Belly button piercing is an alluring style that came into the limelight in a 1993 fashion show held in London. Since then, this style has achieved a lot of takers around the globe as it offers a cool way to highlight your abdomen region for helping you nail a sexy look. A belly button piercing can also help you in portraying your cool and funky side.
This navel piercing is usually located above the belly button and actually pierces the skin surrounding the same. While this type of piercing sounds pretty easy and straightforward, it can yield complicated results if left in unskilled hands.
Since there are a large number of nerves and blood vessels surrounding our belly button, perforation in the wrong place can cause a severe issue. Today we are going to discuss the common forms of button piercing jewelry so that you can put your style game on point.
Types of Jewelry for Your Belly Button Piercing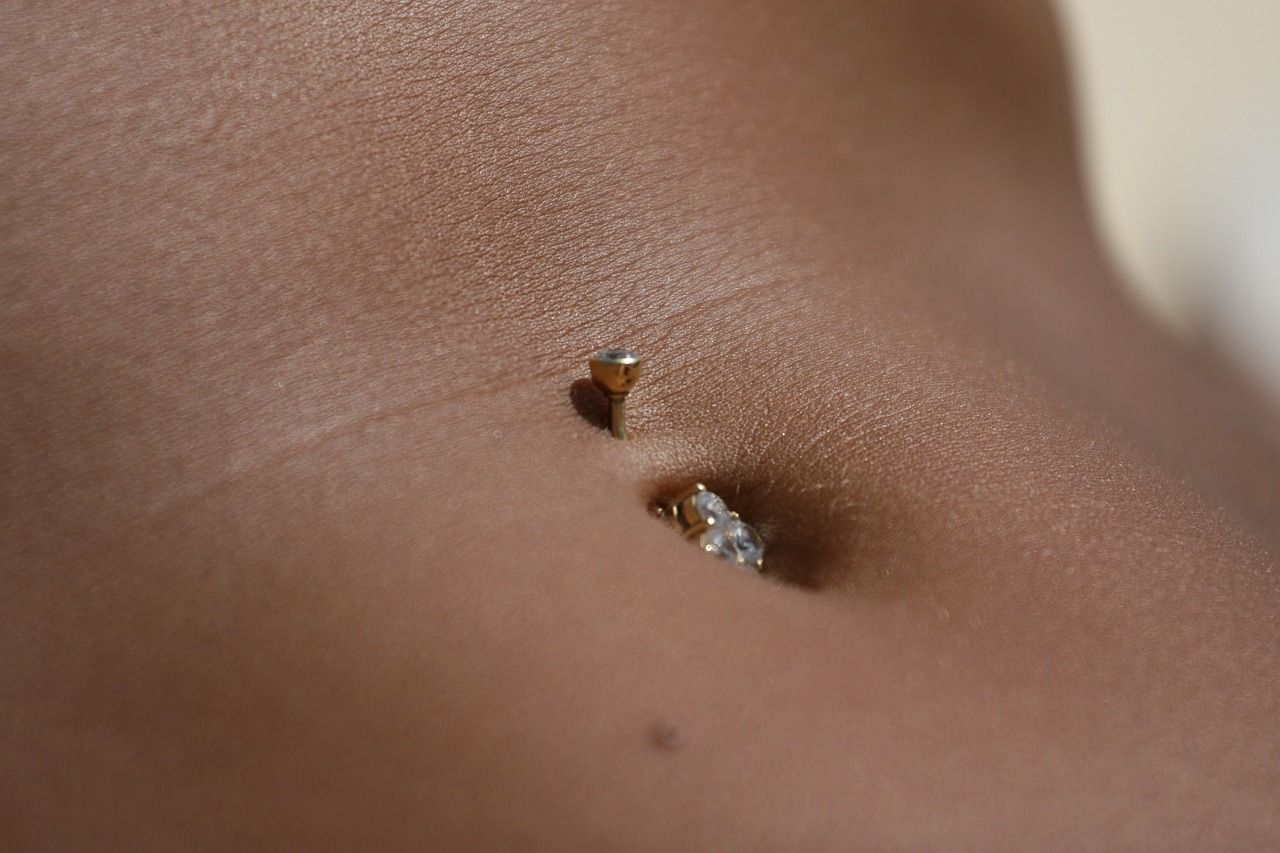 While selecting jewelry for belly button, it becomes imperative to seek out the advice of your piercer as they have greater knowledge about the type of jewelry that will suit you best. This especially holds true when your piercing is still under the healing process.
Often people have metal allergies and everything might not suit everyone. Biocompatible and hypoallergenic metals are best if you wish to keep away from unwanted complications. You can try any of the below-mentioned jewelry:
The gentle curve of this jewelry works pretty well on your navel while rendering a stylish look. Its natural curves sometimes come studded with spikes or diamonds for a more extravagant look.
Here comes a common variety of curved barbells with additional top and bottom balls of 5mm and 8mm respectively. They have gained massive popularity courtesy of the simplistic design. You can affix them easily following which they feel pretty comfortable against your skin.
Non-Dangle Curved Barbells
These come in a variety of styles and colors making them ideal for everyday wear. Often these non-dangle varieties of curved barbells come adorned with gemstones to help you turn heads at dressy events.
The unique charms on these belly ring dangle with your movement. Their style might range from simple to elaborate for catering to your diverse palette of requirements. While the simple ones can help you nail everyday style like a pro, the flashy ones can serve you well on these special occasions where you wish to show off your killer style.
Top-Down or Reverse Curved Barbells  
This stylish trend in the field of belly rings differs from the regular dangle belly rings with the charm which hangs from the top of the navel up to the bottom of the belly button. The unique design creates an illusion of greater navel length and comes in both simple, as well as, elaborate forms.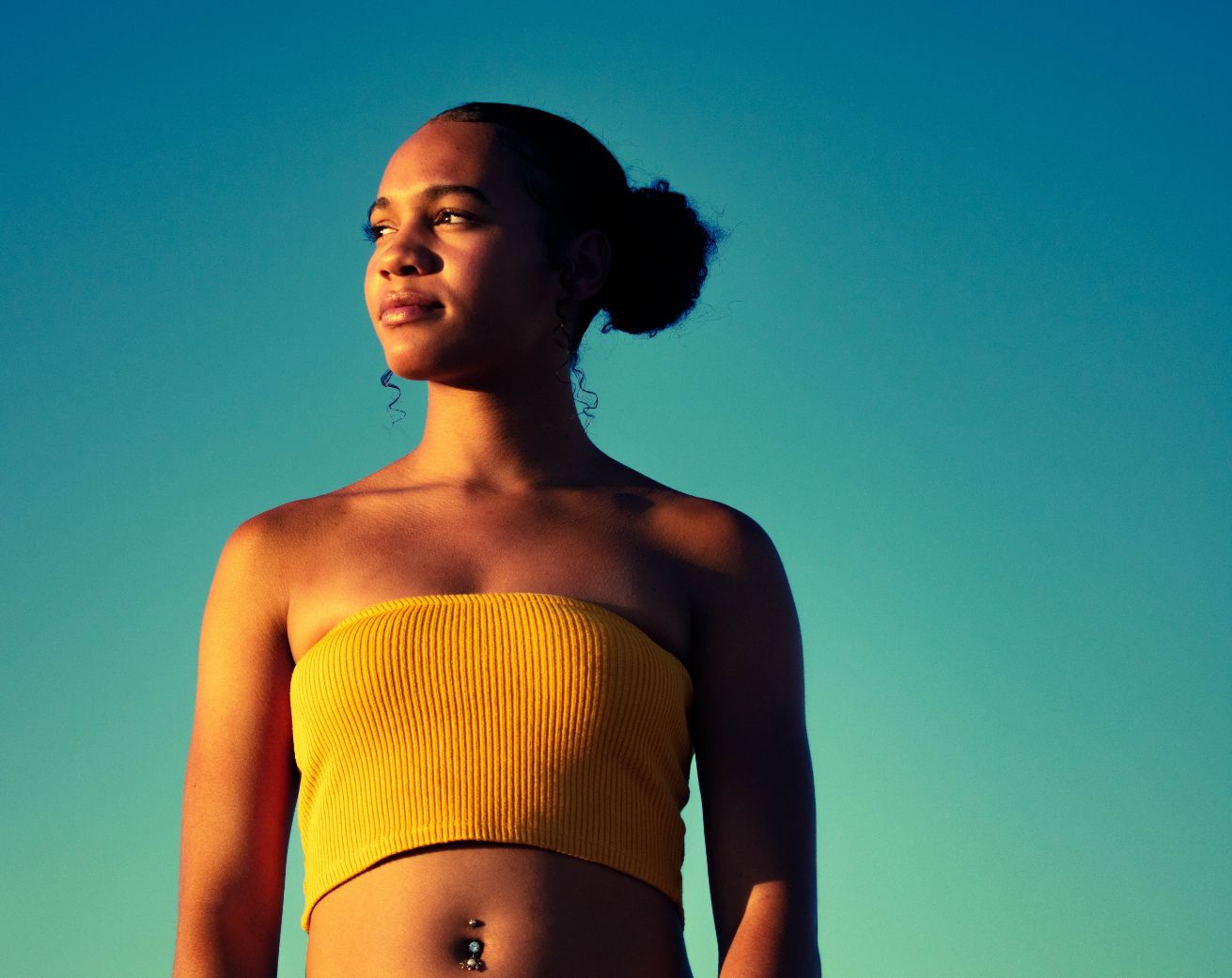 Circular Barbells or Captive Bead Rings
A captive bead ring is perfect if you wish to attain an understated yet classic look. It features a simple hoop that is accompanied by a bead. This keeps your jewelry in place and also ensures a seamless fit. The gorgeous design of the captive bead ring is bound to lure in compliments from friends while ranking high in terms of practicality.
This choice of jewelry is recommended to body piercing aficionados who were pierced initially with a captive range of jewels. The shape of ball captive rings is substantially different from the curved barbells. These are also not very popular which makes them a highly stylish option. The ball captive rings come in a rainbow of hues and are often adorned with decorative gems for a festive look and feel.
Twister Spiral Navel Rings
This belly ring looks like a twisted spiral that can be inserted into your piercing for being secured using a screw-on ball. You can nail a double-pierced look with these rings without getting a second piercing done. One of their ends is highly decorated while a charm hangs from the barbell.
A super spiral ring has around two to four complete revolutions which further hikes up its cost. You will not find any dangling decorative extras in the super spirals which get replaced by the minimalist decorative balls. The spiral needs to be rotated until its middle region becomes aligned with the piercing bore.
This experimental option is ideal for the young fashionistas who are searching for stick-on jewels without actually piercing their belly button. They are accompanied by skin-friendly jewelry glue which helps in sticking the ring to your navel. The fake belly rings come in a variety of designs and even include sparkly jewels.
Getting the Belly Button Pierced
Once you decide to get a navel piercing, your piercer will initially examine the spot and provide a green signal of proceeding with the piercing. Both the piercing process and its complexity will be determined by the type of navel you have.
Once you have decided on the jewelry, your piercer shall sterilize your belly button and mark the spot using a surgical marker. He will use a hollow needle for piercing the spot and quickly secure the jewelry in place.
FAQ
Are belly rings still in style in 2020?
The shiny midriff staple never actually went out of vogue. Rather they were reinvented with fresh new styles for gracing the forefront of fashion. Maybe this is why more and more shoppers can be seen queuing up to the online portals selling belly rings in 2020.
What are the different sizes of belly button rings?
The size of belly rings might vary from 16ga to 10ga in diameter whereas its length might vary between ¼" to 5/8." You can consider a bioplast or PTFE belly ring if you are looking for bigger sizes.
Can I put an eyebrow ring on my belly button?
Yes, you can but you need to be very cautious as the size of eyebrow barbells is smaller than navel barbells. This might cause them to fall out.
When can you wear dangle belly button rings?
A dangle belly button ring should be worn only when your belly is exposed. Wearing them under a shirt might cause the ring to get tangled in the fabric and this might lead to skin irritation.
Final Words
Belly button piercing hurts less than an earlobe piercing although the stinging sensation remains for a few seconds. You can add inertia to the healing process by wearing loose clothing, cleaning your piercing regularly, avoiding touching the region, avoiding swimming in pools, and the use of products having harsh chemicals.
Belly button rings were traditionally made out of surgical grade steel which has an unreactive composition and is fit for being used in surgical procedures. But people suffering from heightened skin sensitivities are advised to opt for belly button rings crafted using gold, titanium, 0.925 sterling silver, or bioplastic since they are characteristically hypoallergenic.